This week's featured member of the National Park Obsessed community is Beverly & Terry Acker. Beverly and Terry Acker own Frozen Zen Photography where they showcase the amazing landscapes of the parks. They were married in Grand Tetons with a witness who happened to be standing around taking photographs at the time.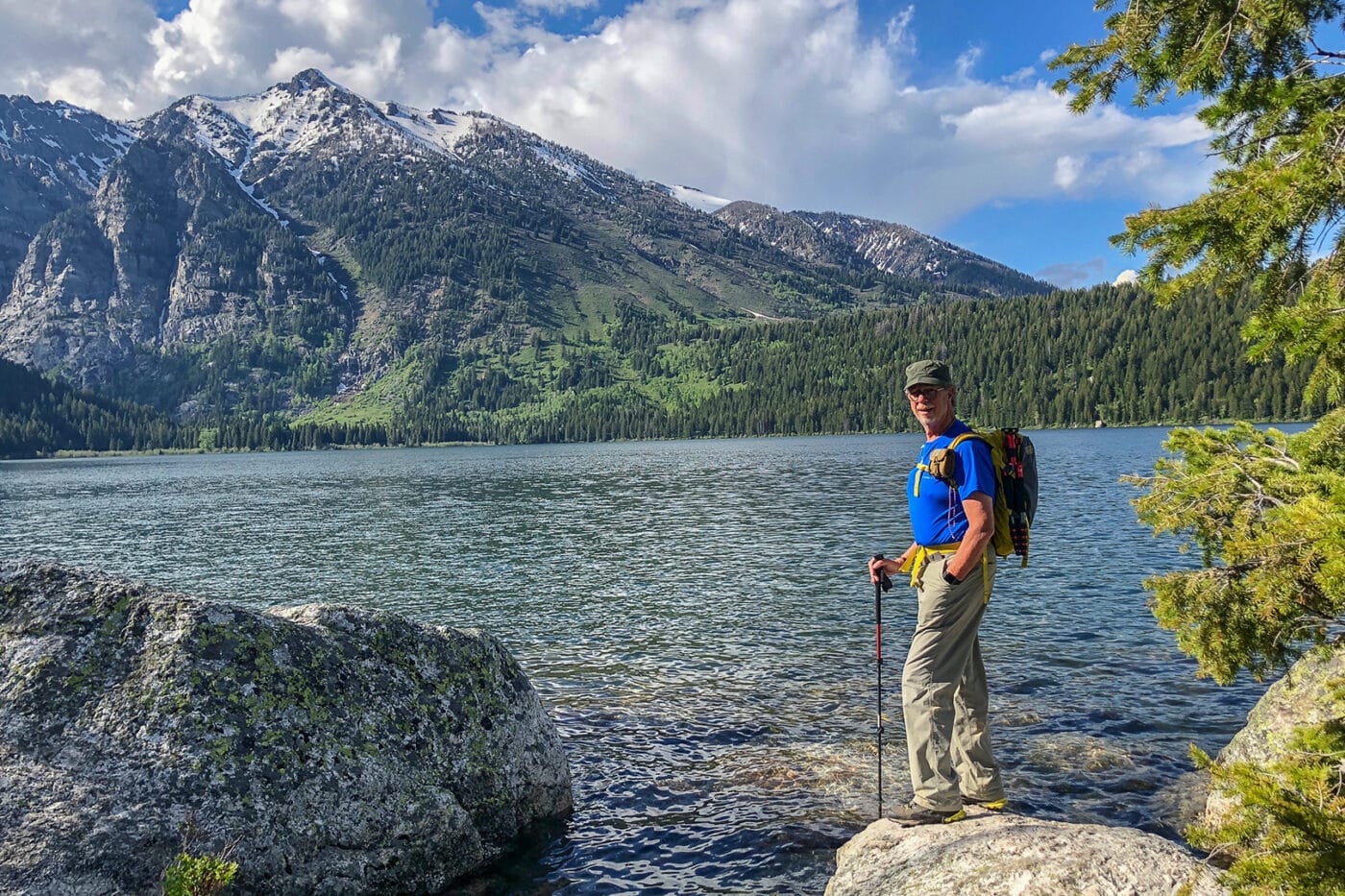 Beverly & Terry Acker – Frozen Zen Photography
Where does your National Park Obsession come from?
The summer I (Beverly) turned 6 my parents decided to take a grand 13-day tour of the west. My mother did all the planning and I would love to be able to ask her if she even knew what a National Park was. But whether she did or not, her plan carried us through 7 of today's National Parks. We left Mississippi before the break of dawn and within two days were gazing at the grandest of canyons having passed thru an entire forest of petrified wood. We drove thru giant sequoias and traversed the lethal hot sands of Death Valley. We were amazed at Yosemite's beauty and drove over the Tioga Pass with trepidation and awe. And finally, we made it to the Granddaddy of them all—Yellowstone. There was actually a photo of me (long since disappeared) watching Old Faithful explode with wonder—and I was all by myself. What a rarity in today's times! After Yellowstone came Grand Teton National Park and that's where I lost my heart to the Teton Mountains. So it all began with a little 6-year-old girl that fell in love with travel and our nation's treasure of natural wonders.
For my husband Terry it was a trip with his dad and stepmom. They came west to visit a friend in Wyoming who just happened to live on the border of what is now the National Elk Refuge. Nine year old Terry had free rein over the entire refuge, riding wherever the horse decided to take him. The cowboy town of Jackson was perfect fodder for adventurous little boy dreams. In that one special week he, too, lost his heart to the Tetons. When we met decades later, those same mountains were the only place we would consider saying our marriage vows.
How have many United States National Park sites you been to?
We've been blessed to visit 30 of our beautiful parks.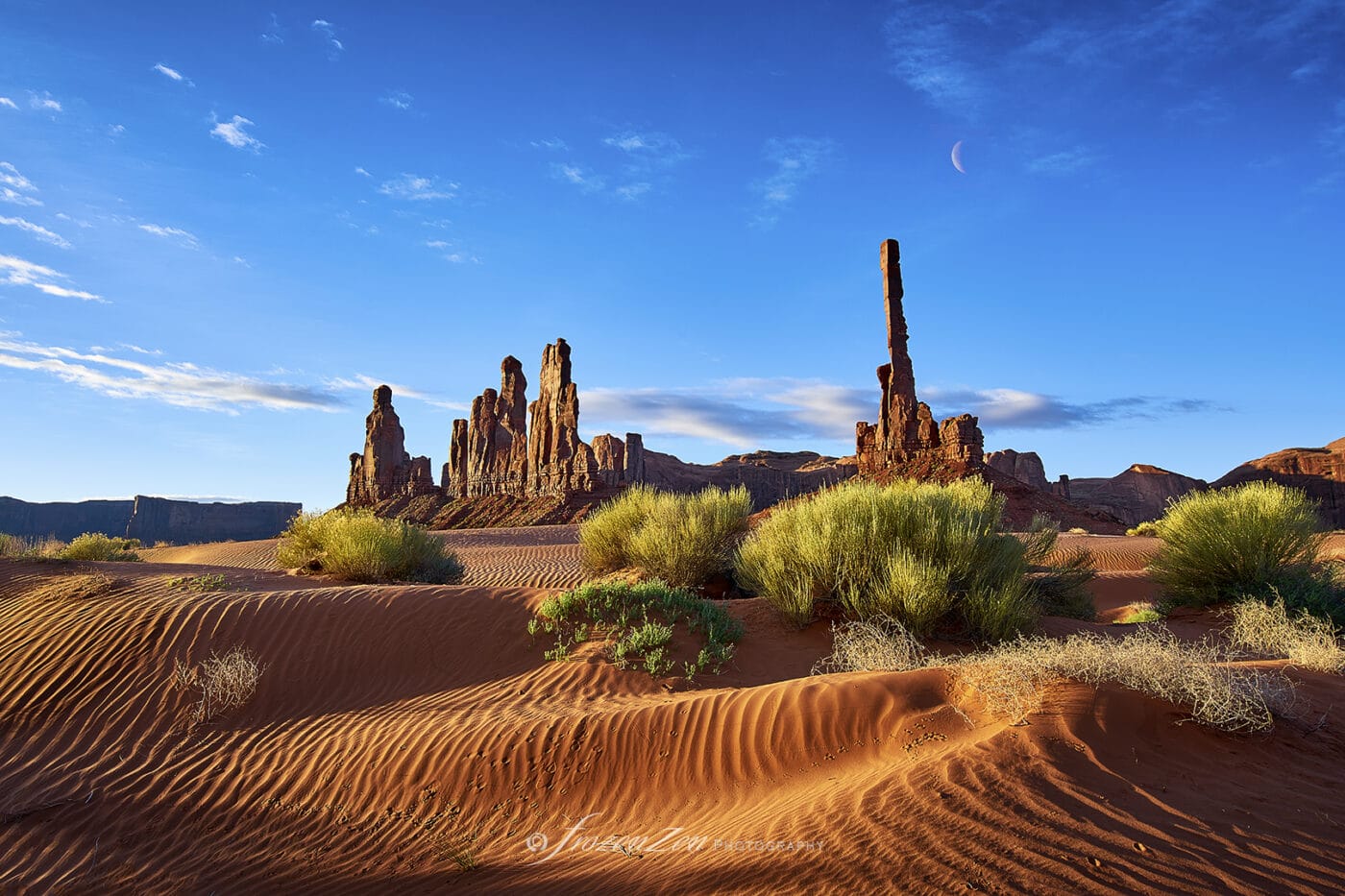 What is your favorite park and why do you think people should visit it?
This is a really hard question for anyone who loves our national parks—but we will give it a shot. Of course Grand Teton has the most important place in our hearts, but closely after that comes Yellowstone, Glacier, Mt. Rainier, Yosemite and Grand Canyon. And, after those there is another tier of Arches, Canyonlands, Capitol Reef. You get the idea so I guess I should stop there.
As to why people should visit – here are our why's:
Grand Teton – you will never see mountains so striking rise so high so quickly from a flat plain. They do indeed take your breath away. Go in late September. The Aspens have turned, the elk are bellowing and it is even (if possible) more magnificent!
Yellowstone – The geothermal elements of Yellowstone are like nothing else in the world—and then you also have canyons, waterfalls, rivers, beautiful long/deep valleys and a host of wildlife.
Glacier – Go NOW before all the glaciers are gone!! But even if they are gone, it is still an awesome refuge in this world. Something about its expansiveness—big sky, big mountains, big valleys, big lakes. Our favorite spots are the ever windy Two Medicine Lake and Many Glacier.
Mt. Rainer – Our first visit to Mt. Rainer was during an ultimate wildflower season. It was GLORIOUS!! Living a few days on an active volcano is awe inspiring. But beware, sometimes the mountain hides itself. Rainer can be elusive and mysterious—for days! One of our most special memories was hiking to Van Trump Park on a foggy day. An experience so clear in memory that it was beyond the need of photographs.
Grand Canyon – Surely no explanation is required. Not to mention that Superintendent Chris Lehnertz (a woman who really has her act together) does a superb job of keeping the park beautiful in spite of all the massive crowds. Go in March and April!
And then, there is Southern Utah—5 amazing national parks all within a days drive of each other. Enough said!
P.S. We can't possibly forget to mention Great Smoky Mountain, National Park. Funny how what is in your own backyard often gets overlooked. The Smokies are aboundingly beautiful any time of year, but our favorites are late May and late October. The most visited park in the US and no entrance fee is ever collected.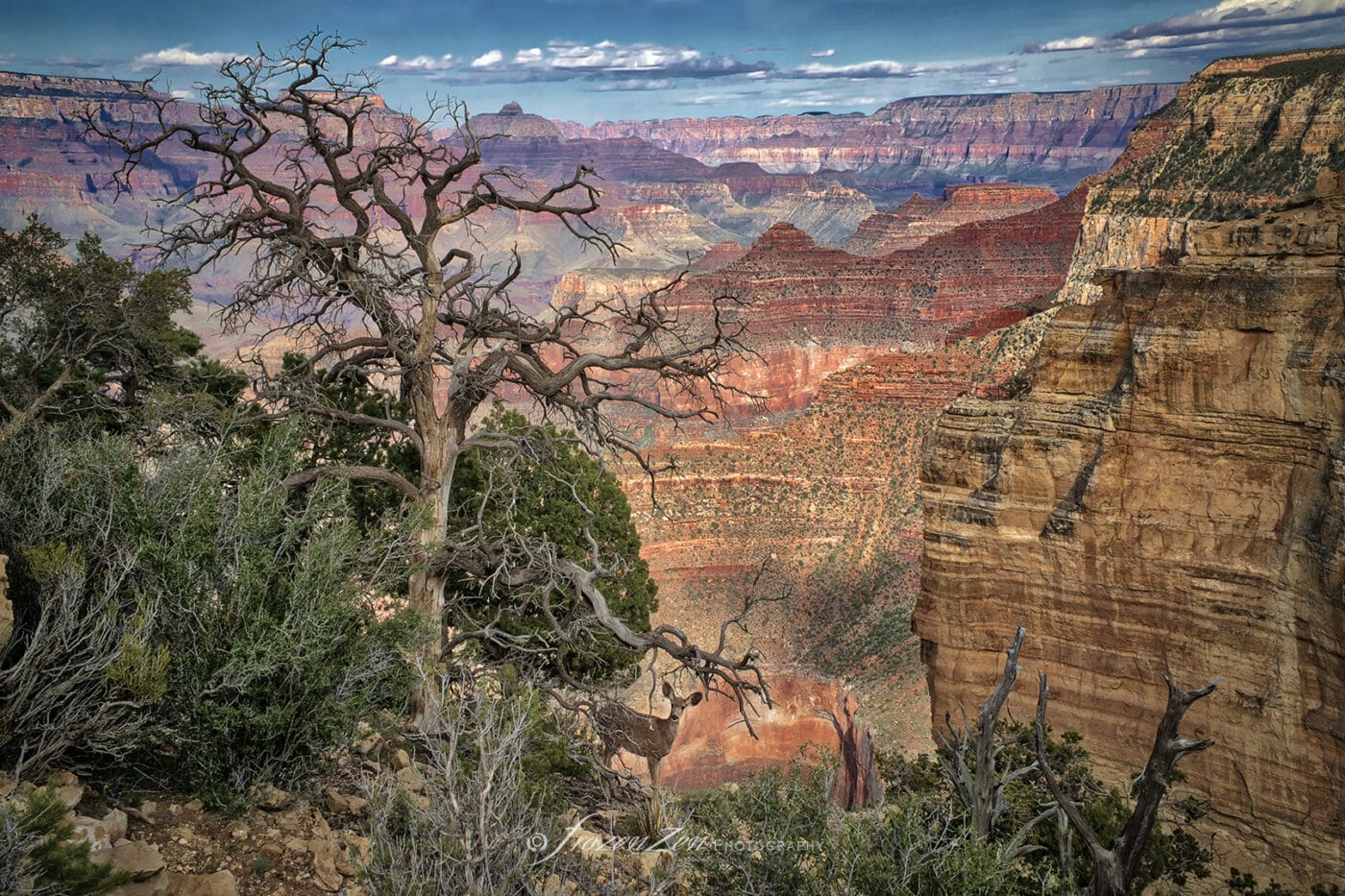 What is your favorite part of visiting a park?
What a great question! This one requires a lot of thought because each part is so different. The two things that come to mind as commonalities between parks is #1, gorgeous views. Nearly every National Park has at least one "epic" view (most have several) that has to be experienced: the Tetons from Snake River Overlook (Ansel Adams' viewpoint), Mt. Rainer from Reflection Lake, Yellowstone Falls and the Grand Canyon of the Yellowstone, Tunnel View in Yosemite, etc. Searching these out and experiencing them first hand is something unforgettable.
#2 Learning! Every National Park is unique, some in large ways, some in small ways. And every National Park has something to teach us. It might be geological, it might be historic, it might be astronomical, it might be agricultural—whatever it may be, there is always something to learn about in a National Park. This really hit home to me in our visit of the Black Canyon of the Gunnison in Colorado. We'd visited there several years ago. It was late and the visitors center was not open but we admired the canyons. It was an interesting place but I couldn't imagine why it was a National Park. We returned to the park this year and just happened upon a group of college students and their professor at an overlook. The professor was telling the story of the Black Canyon and it was indeed amazing—VERY National Park worthy. Without taking the time to LEARN about the park, we would never have known about the men who explored this area—tales just as exciting as those of Lewis and Clark, and what they were able to accomplish. (I'm not going to tell but it involves something 6 miles long!). So, whether a visitors center, a ranger talk, or an unexpected "crashing" of an outdoor college class—learning is a big part of what we love about National Parks!
Why have you made it a focus to visit the National Parks?
National Parks are like reference points in the vast expanse of our country, hidden treasures that have been revealed for all to see. I am sure when my mother planned our first big adventure, her reference points for the grand tour of the west were National Parks. She may not have called them that—but that is what each of those points became. Those are the things you MUST not miss. And, in today's times when screens and social media hold us captive, a National Park—the true outdoors—may be the best thing to entice us back to the natural world and all the solace it can provide us.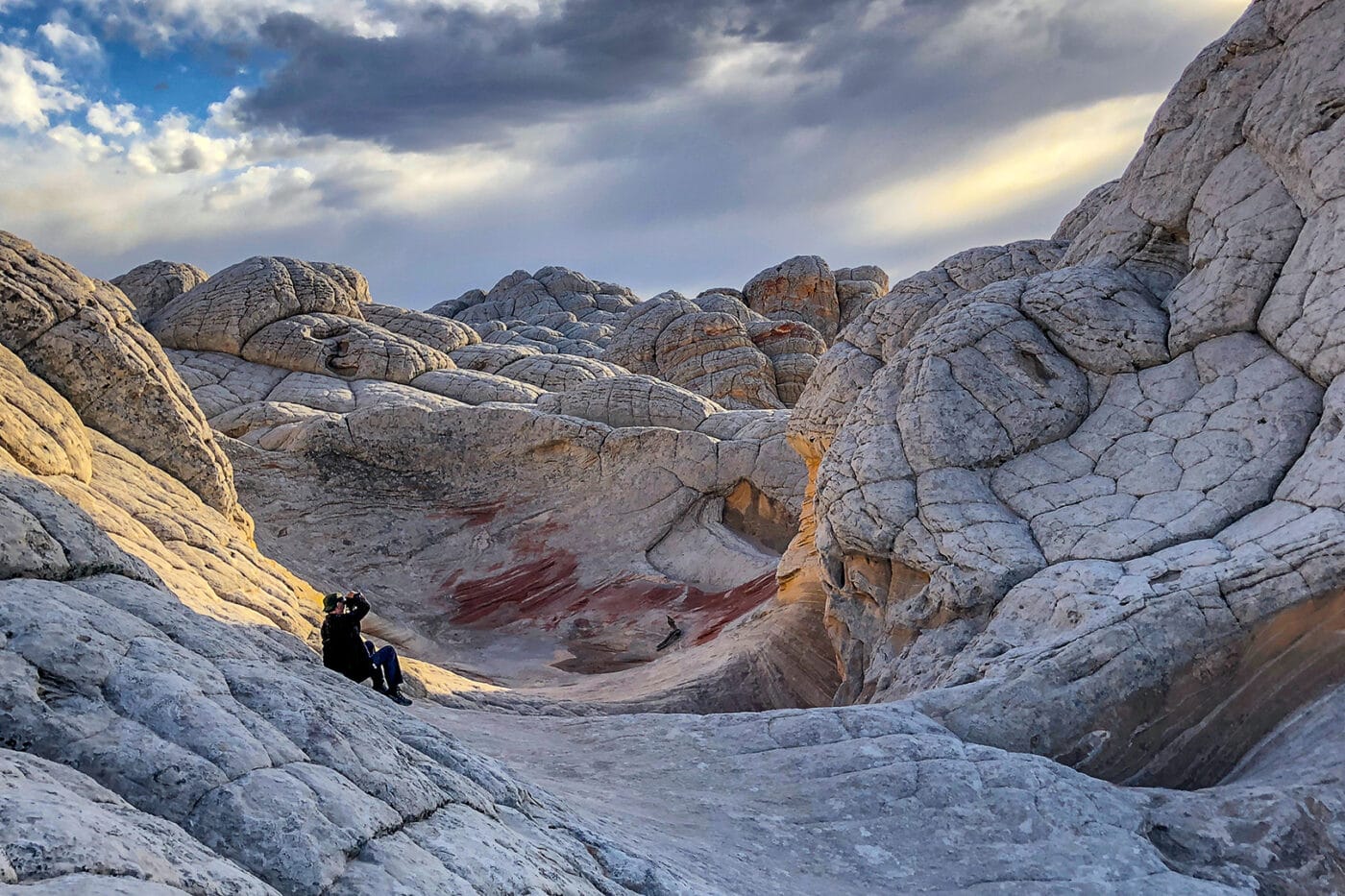 What is (are) your favorite national park memories?
Of course our first trips as children really stand out as already discussed above—however, there is no question that our favorite memory is our wedding.
It was a cold October day, overcast with snowflakes in the air. We'd arranged for Tom, a Jackson Wyoming judge commonly known as the marrying judge, to conduct our ceremony. He married couples on the tip of the Grand Canyon, in the middle of Jenny Lake and basically anywhere in that park they wanted to be married. His designed the service and vows to be very personal to the bride and groom—and in keeping with the location. He loved what he did and really enjoyed challenges whether as to location or witnesses!
We met with Tom a few days before the wedding and he asked if we had witnesses—which we didn't. He said, "Don't worry, I'll take care of it." We weren't really sure what that meant. As to location, we really weren't sure about that either. The two chapels in the park were not available. We knew that we wanted to be married at the foot of the mountains but weren't certain what else. Tom suggested Schwabacher's Landing as a quiet solitary place with a beautiful view of the mountains (reading this now we have to laugh at the term quiet and solitary when describing today's Schwabacher !).
On our wedding day, we met Tom late in the afternoon at the parking spots near the river. There was one other car there. Tom was excited. He thought finding witnesses was like "big game hunting" and one car meant at least one person. Fortunately we had a wedding photographer with us who could be one witness, so we only needed one more. Tom spied a gentleman photographing the beaver dams. He grabbed our hands and said let's go. Tugging us over to the gentlemen, Tom said, "This is Terry and Beverly and they are getting married today. Would you be willing to be a witness?" And the gentleman replied, "Sure! Can I take pictures?" We said yes and the requisitioned witness/additional photographer went back to his car to get more film.
So, on the banks of the Snake River, in the shadow of the Tetons, with light snowflakes in the air, we said our vows and just as Tom began the traditional "I now pronounce you. . ."—the sun came out on the mountains. It was as if God smiled down in approval. The entire ceremony was very emotional for both of us and as we looked up at our witness with tears in our eyes—he was crying too!!
What do you collect on your park visits? IE: passport stamps, patches, t-shirts, etc.
We always have our passport book stamped, documenting each of our visits. It provides a wonderful chronicle of our park journeys. We also have pin and patch collections for our granddaughters and grandson, using those as learning tools. Hopefully creating a desire in them to visit as well as support our parks.
Also, where possible Terry has a ritual of washing his bandana in whatever stream is available in each of the parks. The ritual is not to get the bandana wet, but rather to remember to stop and savor the moments in these special places.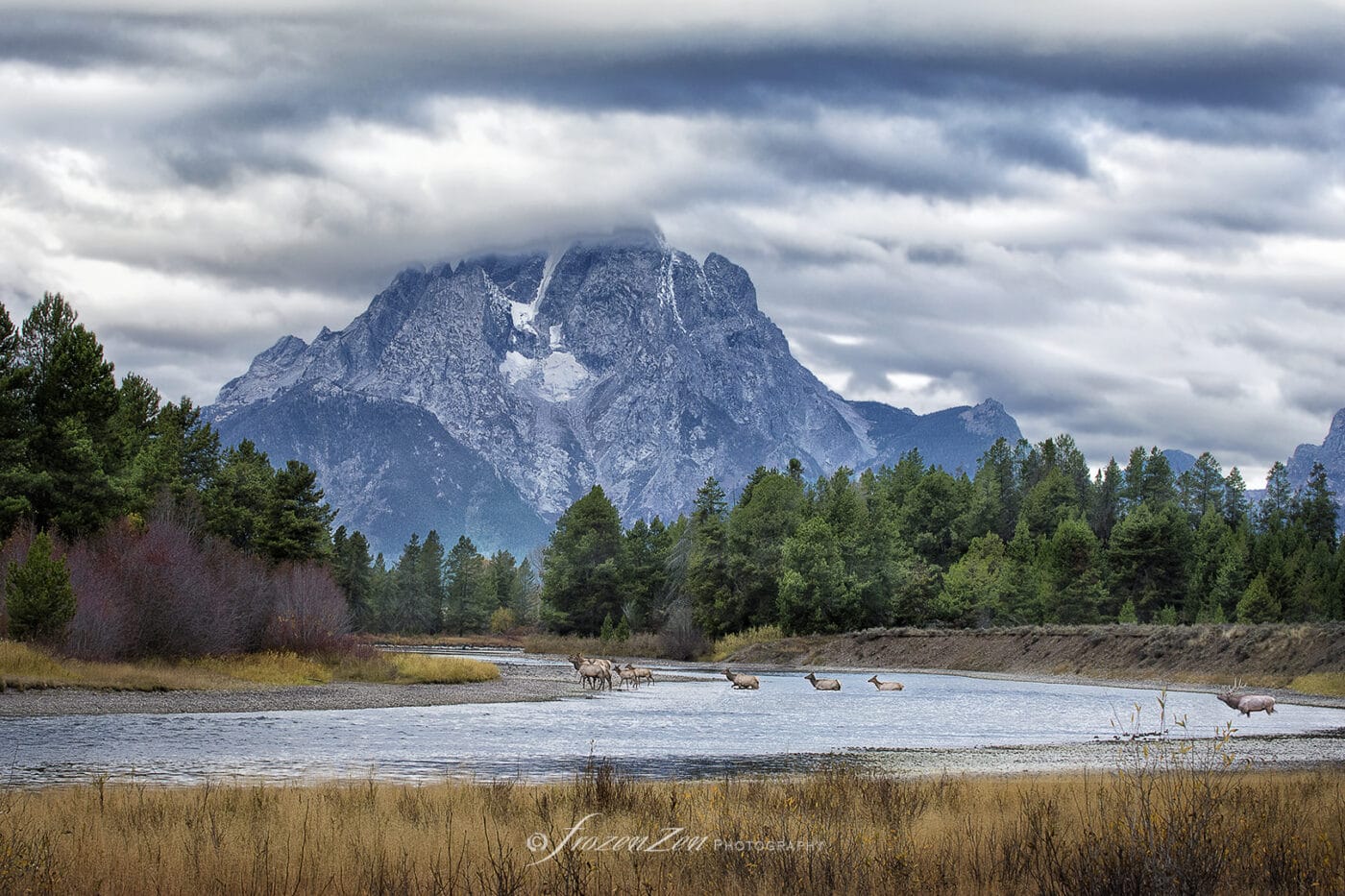 What is one item you can't do without when you visit a national park?
The easy answer is our cameras. But you also really need patience, respect, and an attitude of responsibility.
What park(s) are on your bucket list?
Of course, the answer is all the rest—but the park we would most like to experience right now is Big Bend in Texas. We had the pleasure of participating in a workshop with the renown landscape photographer David Muench. David's favorite park is Big Bend. That's good enough to put it on the top of our wish list.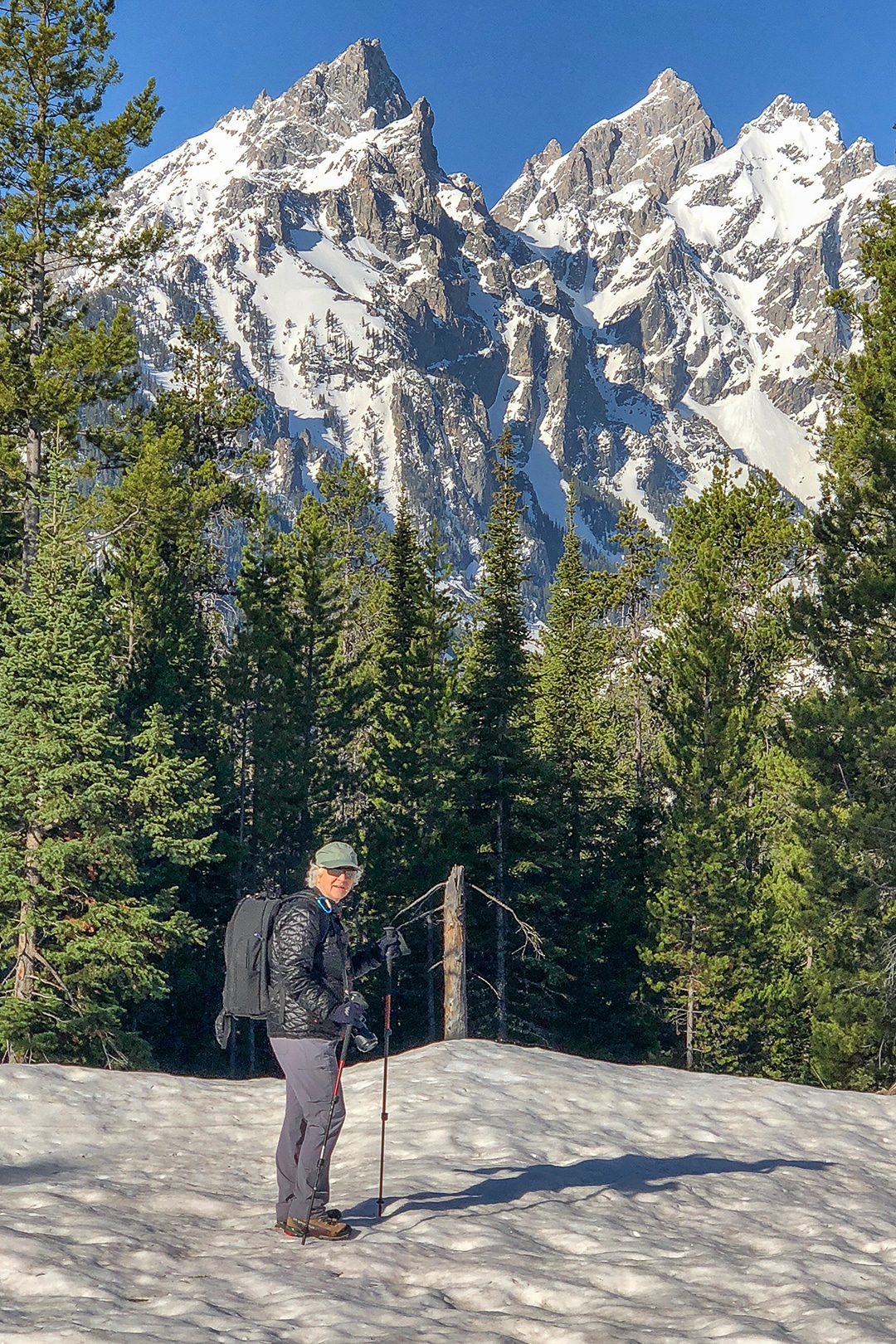 What park adventures are on your bucket list?
The first two that come to mind are the Rim Trail at Canyonlands and the Firefall at Yosemite.
How do you plan your National Park visits?
Years ago we didn't spend much time planning, just decided where to go, where we would sleep and we were off. Through the years, however, we learned that the more research before the trip, the more we could see while we were on the trip. Now as our focus is on landscape photography we spend a great deal of research on the park and the surrounding area. Our time at the park, however, is heavily spontaneous, rolling with the flow of what peaks our interest on any given day. But, when it comes to accommodations, a lot of planning is required. Most parks have limited accommodations, including their campsites, and they are usually booked for a year or more in advance.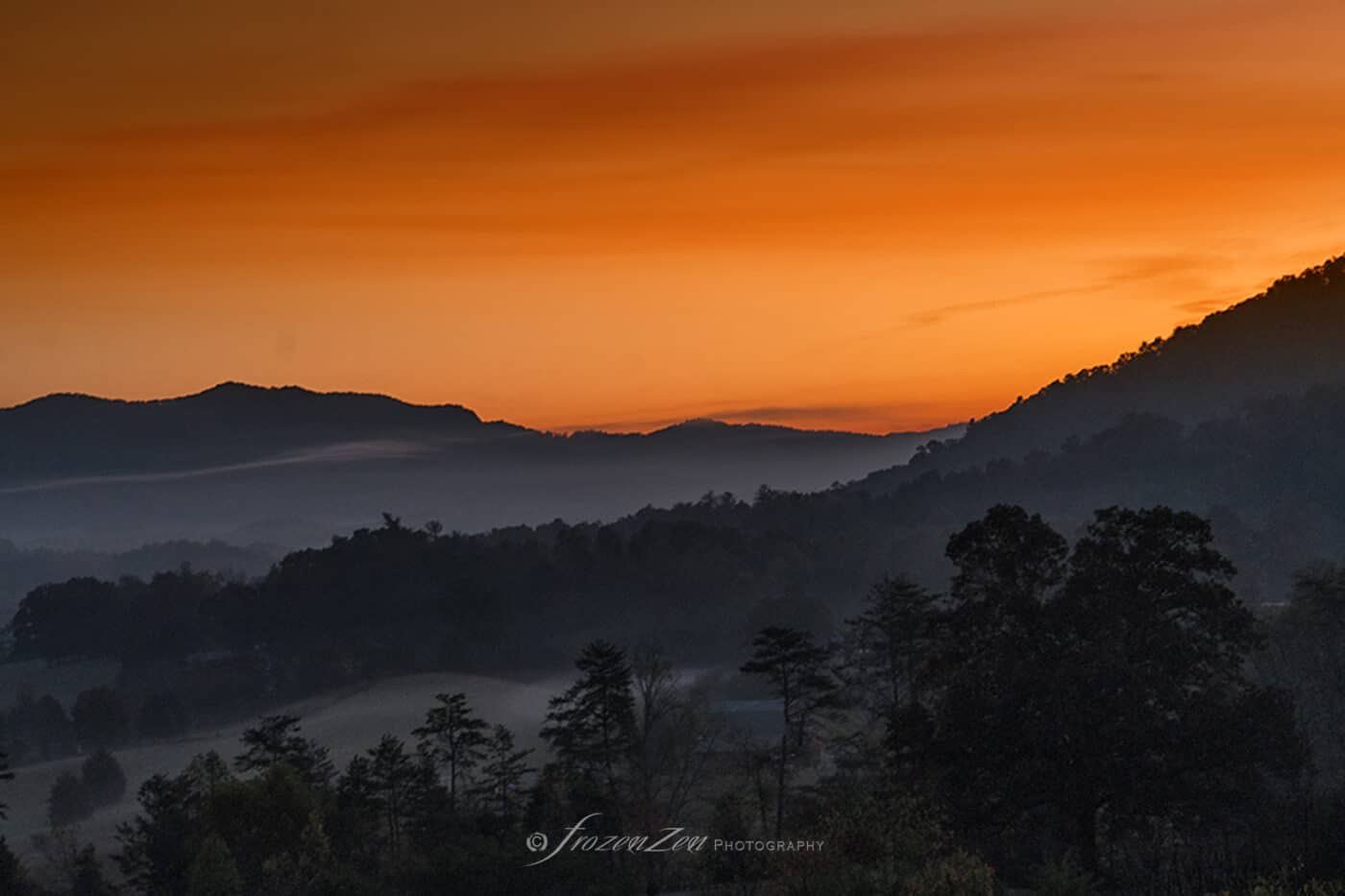 If you could work in any national park site which one, and what would you do?
For Beverly, Grand Canyon, Grand Teton or Yellowstone—providing information and details to enhance a visitor's park experience. Terry would like to help Yellowstone with crowd control—, particularly parking!
How do you think we as visitors could better protect and preserve our parks?
Practice "Leave No Trace"; be ecologically friendly (recycle, use rehydrate stations instead of water bottles, 5 minute showers, etc.); take and keep the Yellowstone pledge; support the Park's foundation and association; exhibit respect, reasonableness and responsibility; and, teach the next generation to do the same.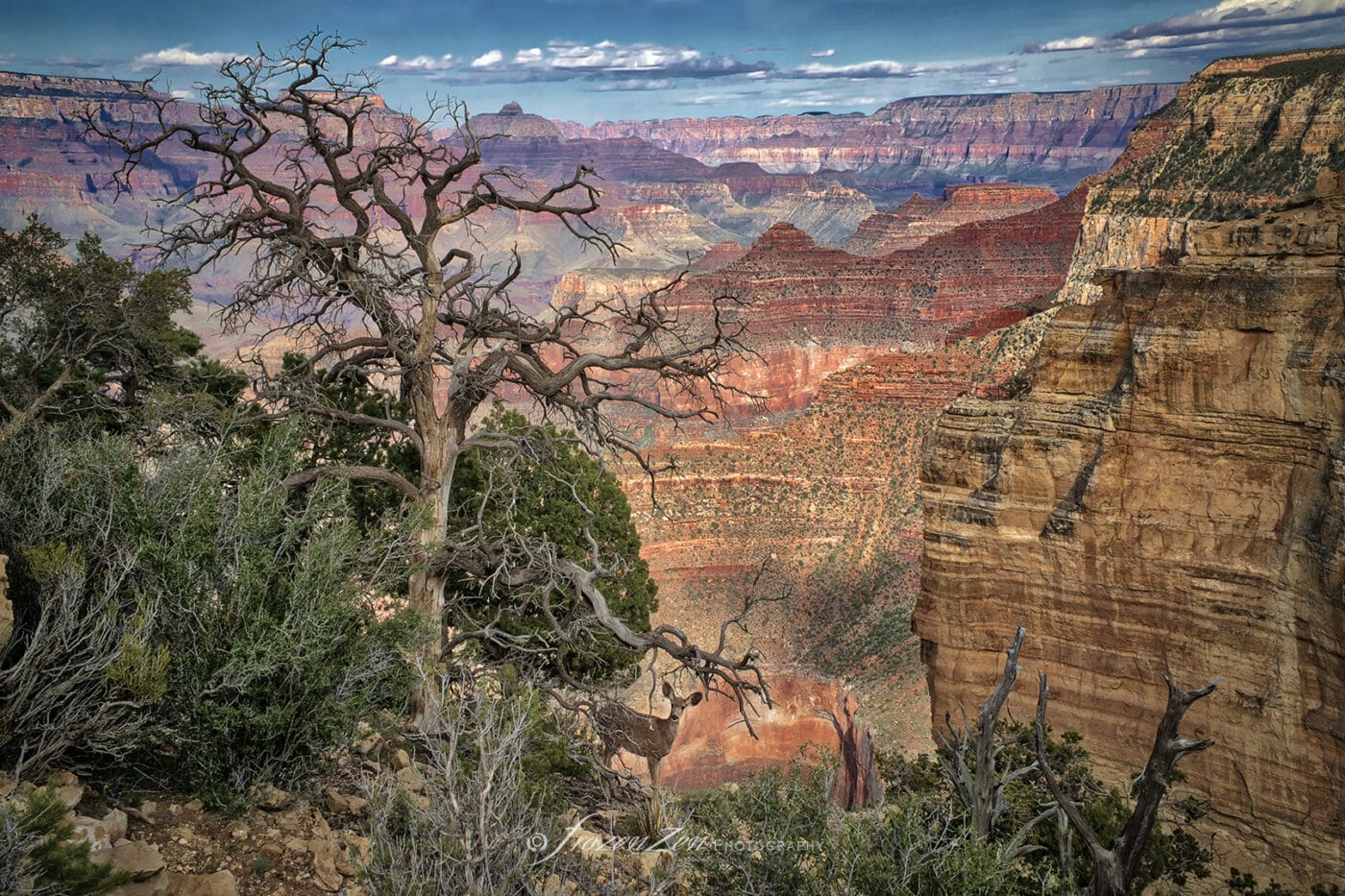 Are there any sites that you think should be added to the National Park System?
There are several amazing monuments that could be deserving of National Park status: Dinosaur, Devils's Tower, Colorado NM and many parts of the Vermillion Cliffs and the Grand Staircase Escalante.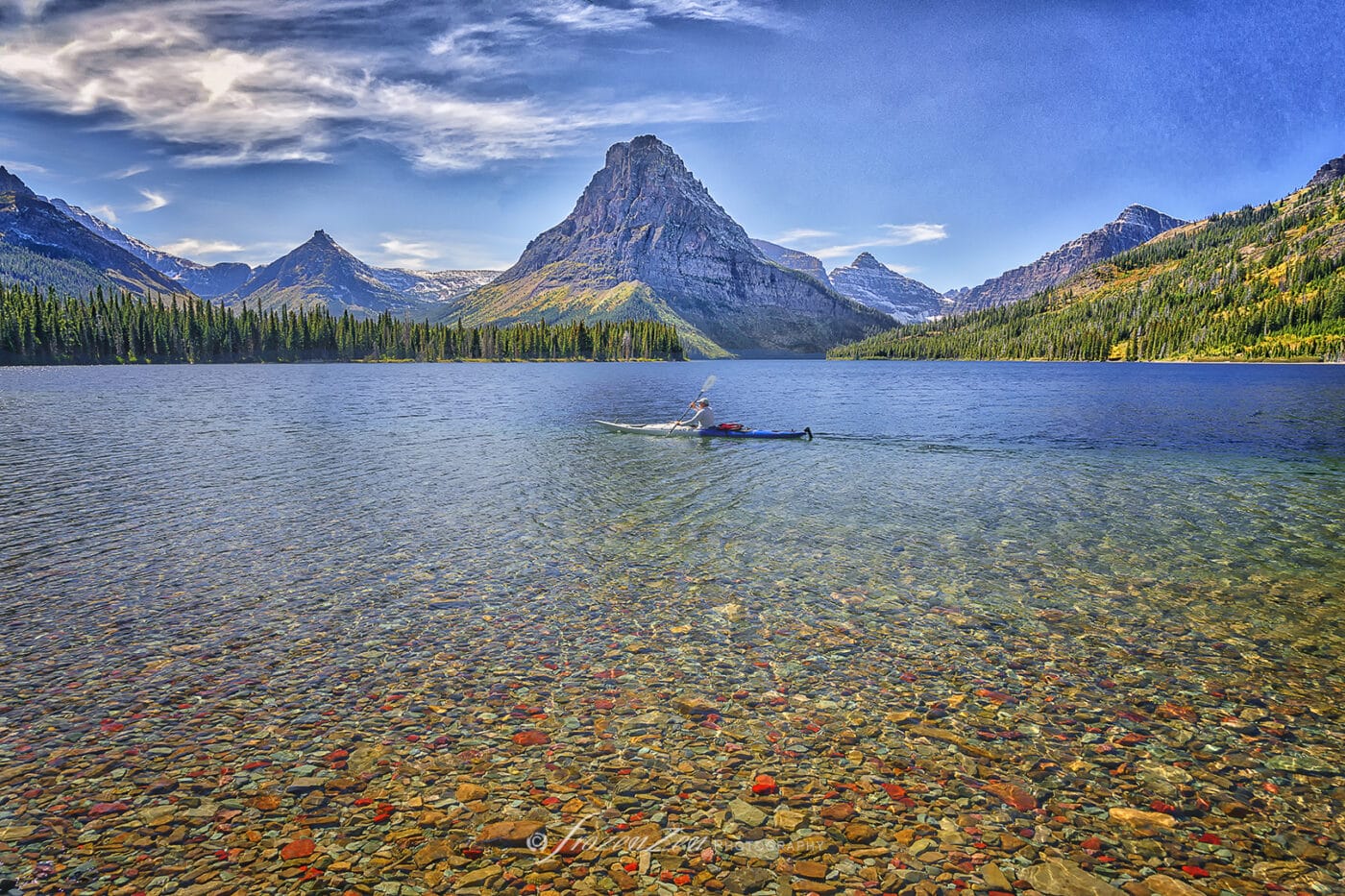 Want to be featured on National Park Obsessed? Follow us on Instagram and use #NationalParkObsessed when sharing national park photos.