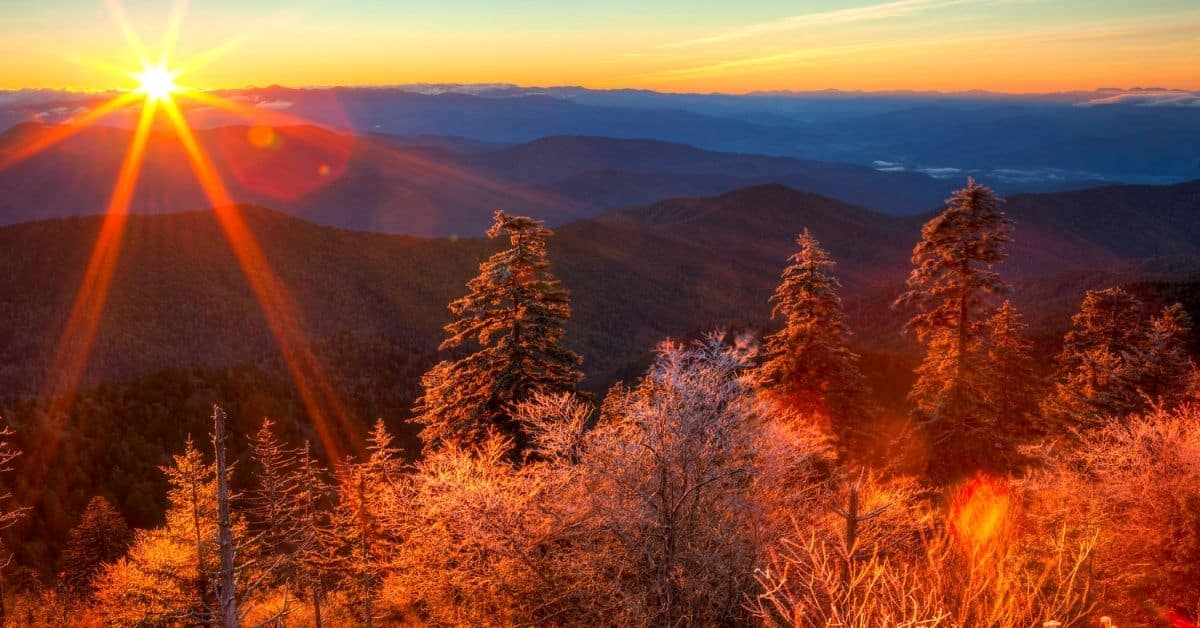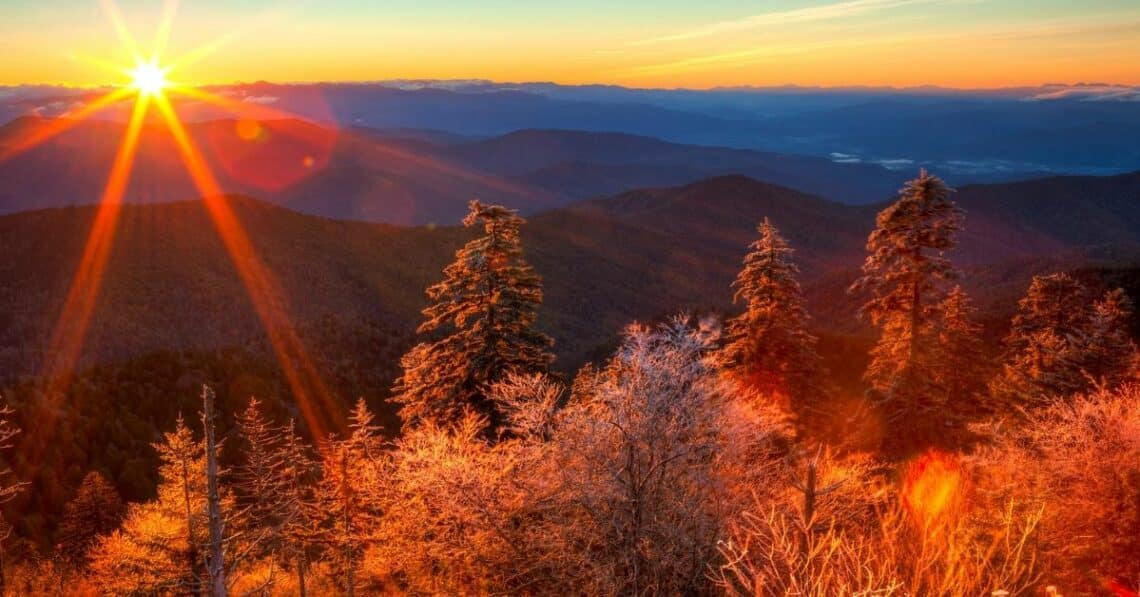 The 15 Most Visited National Parks in the US in 2020
Post Summary: Find out which are the US's Most Visited National Parks
I canceled visits to dozen-plus national parks and I avoid my local National Park due to the crowds so I was expecting National Park visitation to down as a whole this year. As I dug into the National Park Service's 2020 Annual Visitor's Statistics report I found some interesting things. Overall, 68 million people visited the 63 National Parks. That is a 25% decrease in total park visitors which makes sense given that the country was shut down for about 3 months. Most parks saw a decrease in visitation. The average decrease is about 32%
There is 1 new addition to this year's most visited National Park. Cuyahoga Valley, Shenandoah, and Indiana Dunes all saw an increase in visitation. on this list saw The rest saw a decrease in visitation ranging from 3 million to just over 100,000. These are the 15 Most Visited National Parks in the US.
All visitation numbers and calculations in this post are from the National Park Service's 2020 Annual Visitor's Statistics report. Every year the NPS tracks the total number of visitors each park received and shares the most and least visited of their 419 units. This comprehensive document is released yearly by NPS and provides the visitation statistics for all 423 National Park Service units.
Click here to check out the least visited National Parks.
** This post focus on the most visited parks from the list of 63 that hold National Park.
This post may contain affiliate links, meaning if you book or buy something through one of these links, I may earn a small commission at no extra cost to you! Read the full disclosure policy here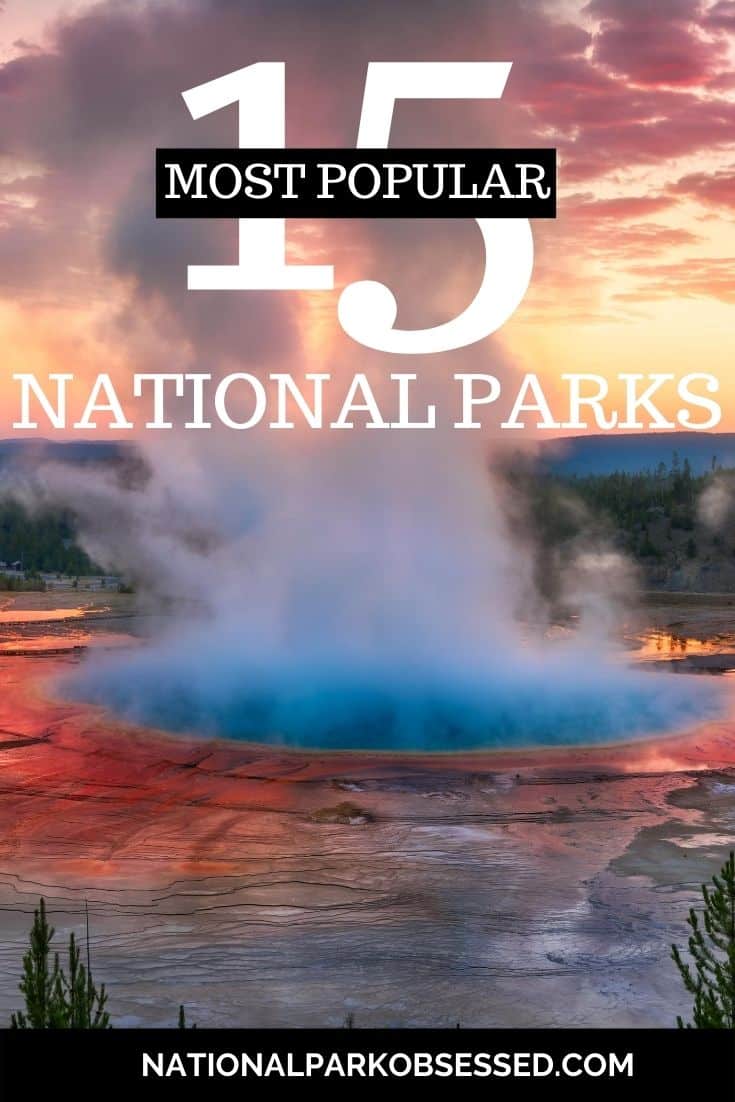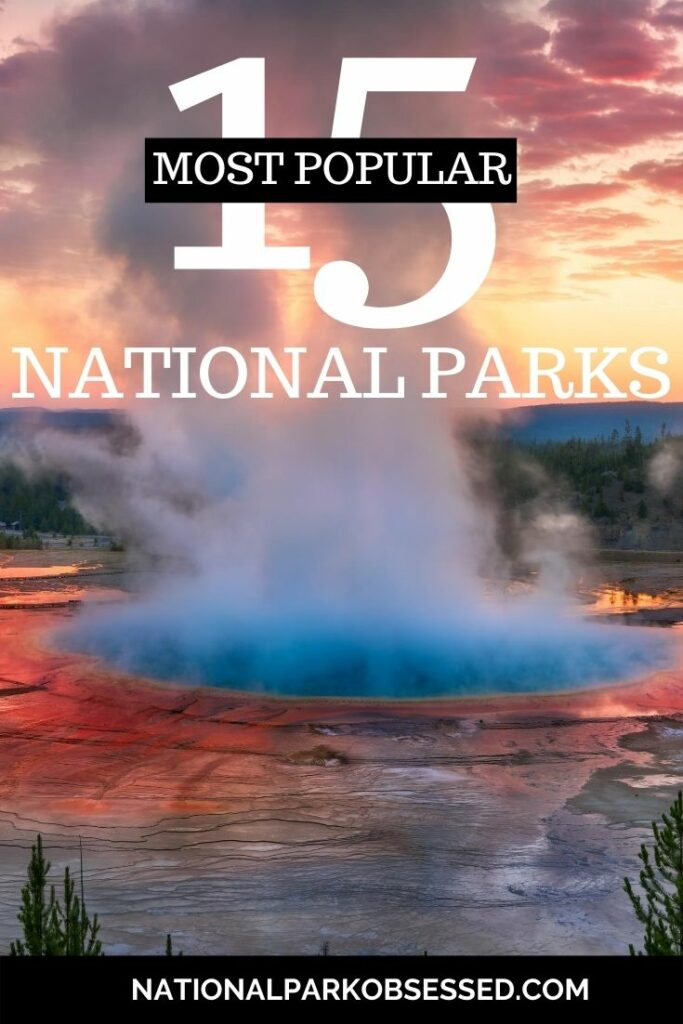 Map of the Most Visited National Parks in 2020
[show-map id="96″]
Fun Facts about 2020's most visited National Parks
These 15 National Parks account for 70% of all National Park visits.
All of these National Parks are located within the Continental US
Four of the parks are located within several hours of one another
The one recently established National Parks are on this list
A half marathon occurs near the entrance of several of these parks
Several parks on this list were visited by Hollywood filmmakers
The 15 Most Visited National Parks in 2020
1. Great Smoky Mountains National Park, North Carolina / Tennessee
12,095,720 Visitors in 2020
Rank in 2019: 1 (No change)
The Great Smoky Mountains National Park is located within parts of Tennessee and North Carolina. Internationally recognized for its picturesque autumn colors and historical structures, it is one of the largest protected areas in the Eastern US at 522,419 sq. miles.
Over 850 miles of trails and unpaved roads provided hiking experiences, with 70-miles of the Appalachian Trail included. Nearly 95% of the park is forested land with 36% of it predating the first European settlement.
The Smokies saw a drop of about a half-million visitors (4%) most of that drop is due to COVID park closures. Park visitation was on pace for matching or exceeding 2019 otherwise.
Previous years rankings and visitation :
| | | |
| --- | --- | --- |
| Year | Rank | Visitors |
| 2019 | 1 | 12,547,743 |
| 2018 | 1 | 11,421,200 |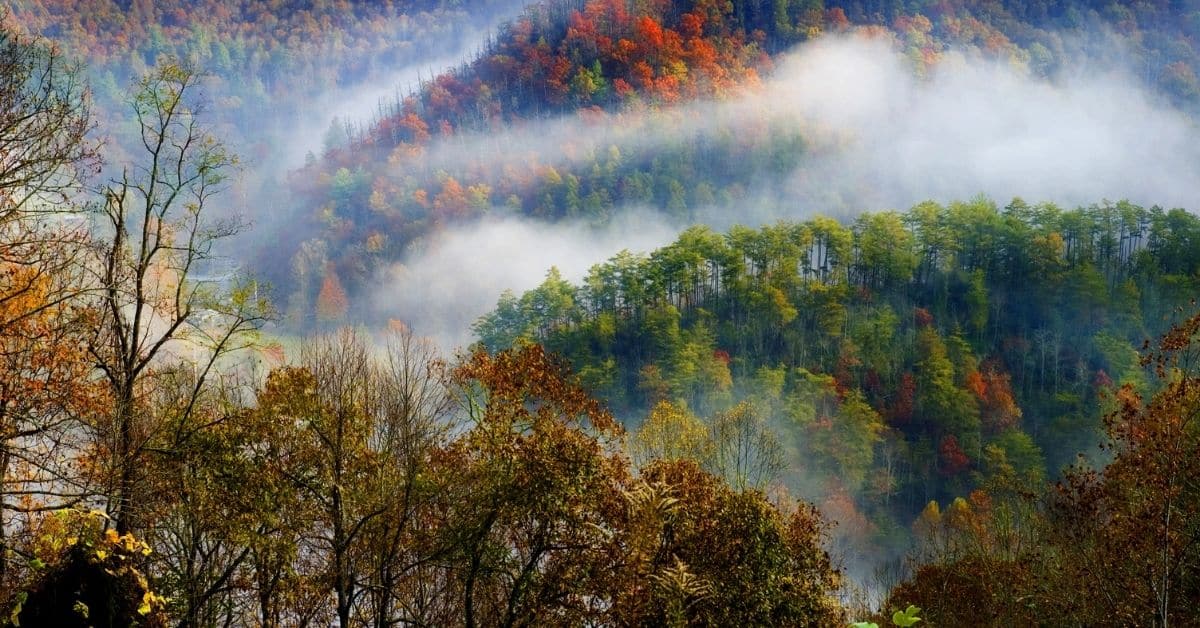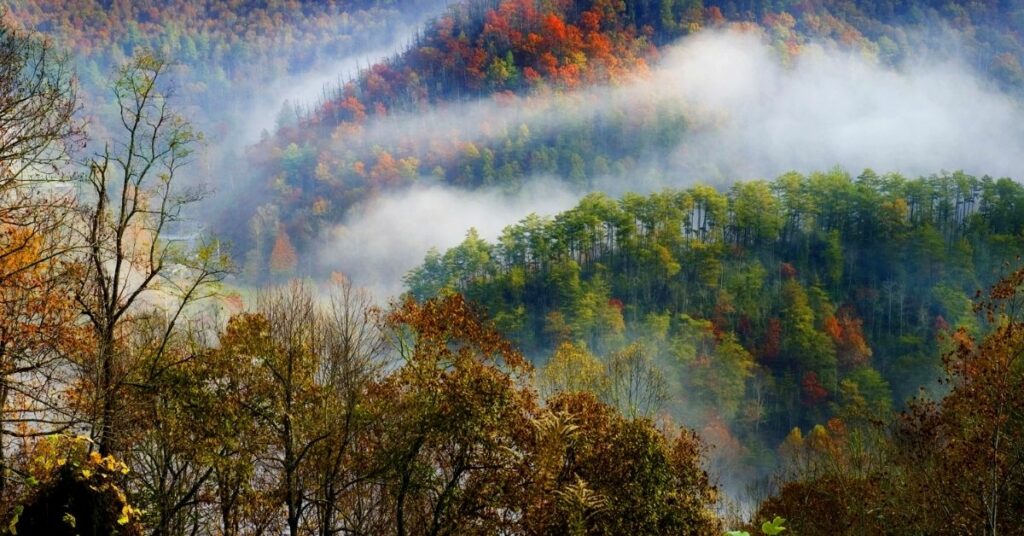 2. Yellowstone National Park, Wyoming / Montana / Idaho
3,806,306 Visitors in 2020
Rank in 2019: 6 (Up 5 spots)
Yellowstone National Park is located within the state of Wyoming, Montana, and Idaho. The first established National Park, Yellowstone is centered above the largest supervolcano on the continent. Millions of visitors gravitate towards Yellowstone's collection of geothermal activities throughout the park. Deeper than a 10-story building and rich in the colors of the rainbow, Grand Prismatic Spring is the largest hot spring in the country. Nearby, Old Faithful Geyser erupts approximately every 90-minutes, allowing visitors adequate time to visit the historic Old Faithful Inn.
Five entrance stations welcomes visitors to the park from the West, North, Northwest, East and to the South. First time visitors to Yellowstone should allow several days to fully enjoy the park.
Yellowstone saw a modest drop of 5% (two hundred thousand) visitors. Which given the park was closed for a month plus didn't see bus loads of tourists is pretty impressive.
Previous years rankings and visitation :
| | | |
| --- | --- | --- |
| Year | Rank | Visitors |
| 2019 | 6 | 4,020,288 |
| 2018 | 5 | 4,115,000 |