Visiting Crater Lake National Park
Planning a trip to Crater Lake National Park and need some help planning your trip?
Here is the National Park Obsessed guide for visiting Crater Lake National Park, Oregon.
The Quick Guide to Visiting Crater Lake National Park
Crater Lake National Park Basics
Region: Pacific-West / West Coast / Pacific Northwest
Park Size: 183,224 acres (286.29 sq miles) (741.48 sq km)
Location: Klamath County
Closest Cities: Klamath Falls, Oregon
Busy Season: June to September
Visitation: 704,512 (in 2019)
How much does Crater Lake National Park Cost?
Crater Lake National Park costs the following:
7-day Passenger Vehicle Pass – $30
7-day Motorcycle Pass – $25
7-day Individual Pass – $15
An annual Crater Lake National Park Pass costs $55. It is not recommended you buy this pass. For an extra $25 you can get an American the Beautiful Pass. This $80 pass offers free admission to all 116 fee-charging National Park Units.
When is Crater Lake National Park Open?
Crater Lake National Park is open year-round.
Are dogs allowed in Crater Lake National Park?
Yes, pets are welcome in Crater Lake National Park but are limited to developed areas such as roads, parking areas, picnic areas, and campgrounds. Pets are not allowed on most of the trails. Please review the Crater Lake Pet Policy before bringing your dog to Crater Lake.
Where are Crater Lake National Park's visitor centers?
Steel Visitor Center – Open Year Around
Rim Visitor Center – Late May to Late September
Land Acknowledgment
The park now known as Crater Lake National Parks is on Takelma, Klamath, Cow Creek Umpqua, and Molalla land.
Thank you to the Native Land Digital for making the Indigenous territories accessible to all. They have mapped the known territories to the best of the current knowledge and is a work in progress. If you have additional information on the Indigenous nations boundaries, please let them know.
Native Land Digital is a registered Canadian not-for-profit organization with the goal to creates spaces where non-Indigenous people can be invited and challenged to learn more about the lands they inhabit, the history of those lands, and how to actively be part of a better future going forward together.
When to Visit Crater Lake National Park
Crater Lake National Park Weather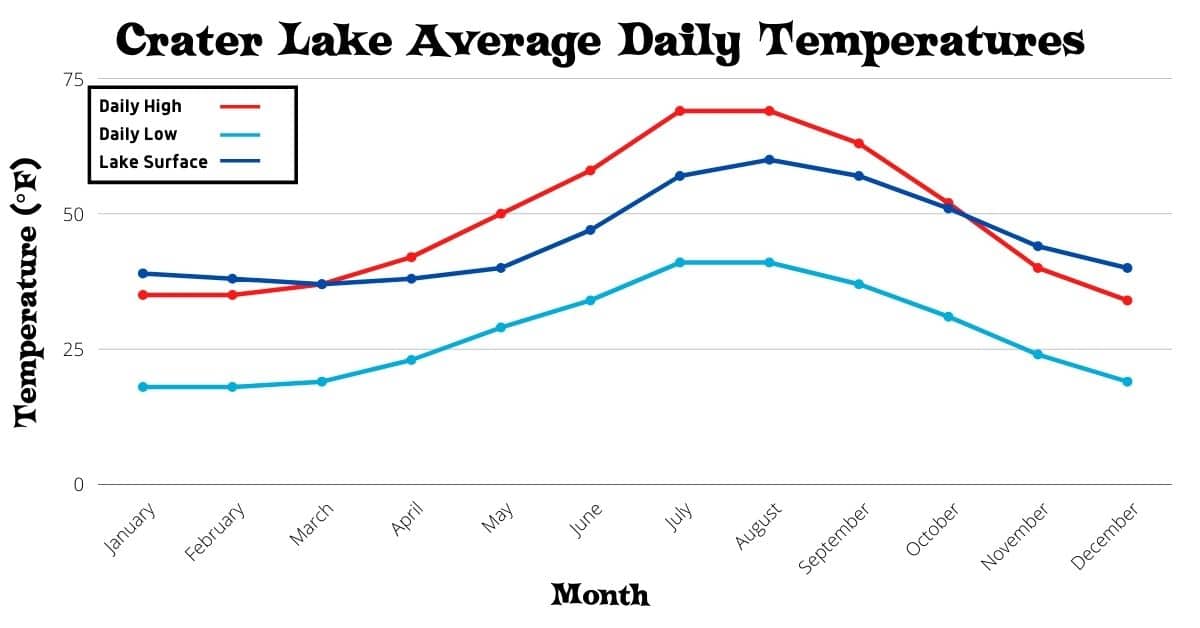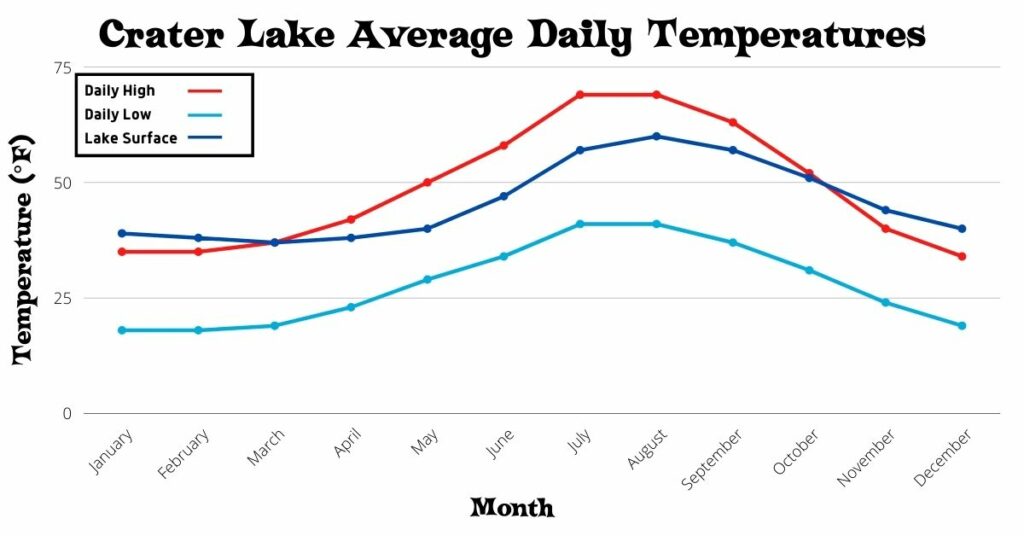 National Park Obsessed's Detailed Guides to Crater Lake National Park
Crater Lake National Park Lodging Guides
Itineraries for Crater Lake National Park
Other Articles featuring Crater Lake National Park