Post Summary: List of National Monuments
From a random free standing butte in Wyoming to a the remains of ancient seas to ancient dwelling high on the cliffs, these are the National Monument of the United States. These sites a spread across the United States and its territories. These sites are one of the most prolific federally protected lands. National Monuments are a universial designation that can be used to protect any federal lands that are historically or naturally significant.
It can be tough to keep track of all the National Monuments of the United States. Luckily, we have created a National Monument checklist that you can download here.
This post was published on September 30, 2019. It was updated on December 2019, June 2020 and August 2021.
This post may contain affiliate links, meaning if you book or buy something through one of these links, I may earn a small commission at no extra cost to you! Read the full disclosure policy here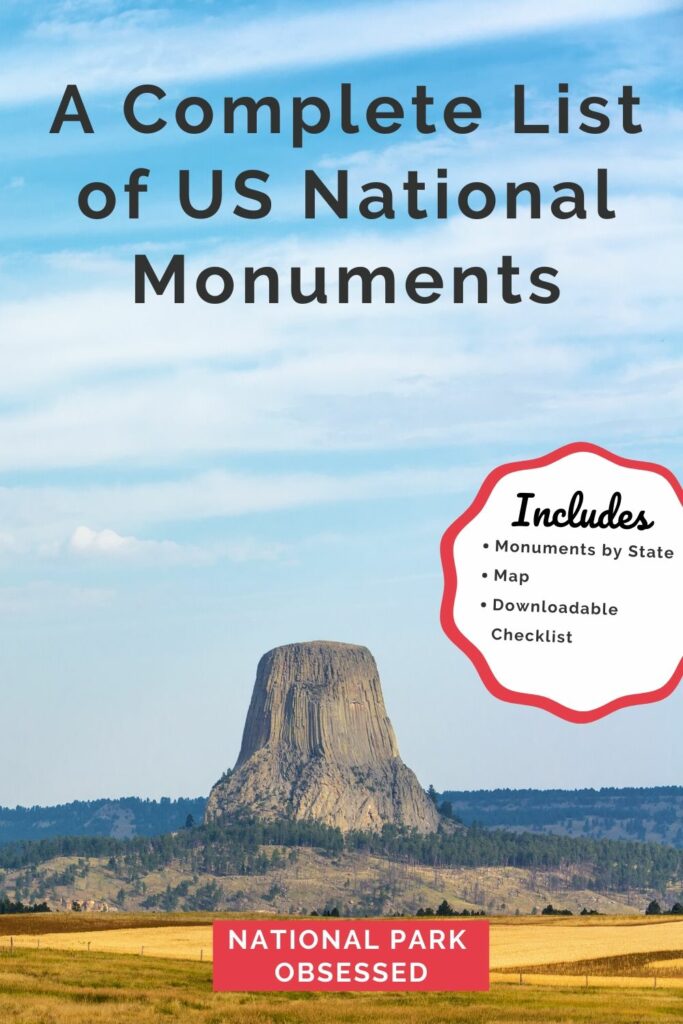 What is a National Monument?
A National Monument is an area of land and waters that has been protected because it is of historic and scientific interest. They can protect both the human and natural history of the United States.
National Monuments can be managed by a number of different federal agencies. These include National Park Service, U.S. Bureau of Land Management, the U.S. Forest Service, the U.S. Fish and Wildlife Service, and a couple of others agencies.

How are National Monuments Created?
National monuments are created for many different reasons. They can commemorate a historic event, honor an individual or group of people, or be used to preserve a site that is important to the public. National Monuments can be created in two different ways.
The first and most common way is by Presidental proclamation. Under the Antiquities Act of 1906, the United States President enormous powers for "… the protection of objects of historic and scientific interest." Basically, the President says "I want to protect this area of federal land and I declare it XX National Monument." Now that area is a National Monument. Presidents have created 161 National Monuments since June 8, 1906.
The other way is to have Congress to pass a bill and get the President to sign the bill into law. This method can be used for protecting land already owned by the US goverment or by authorizing the purchase of land for the creation of said monument. Congress has created 40 National Monuments.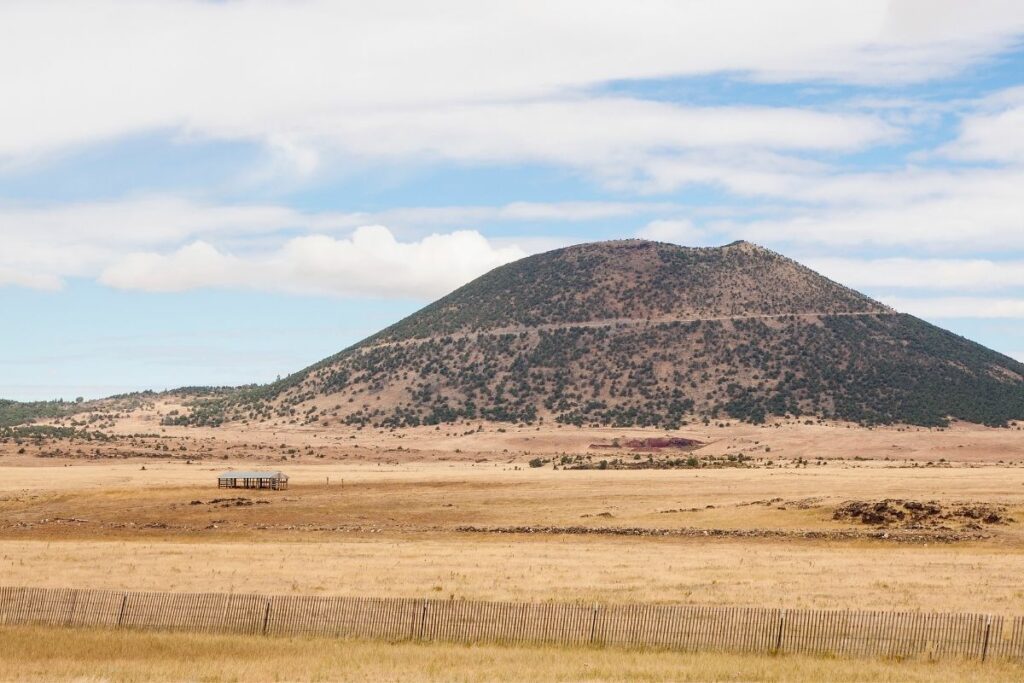 What is the Difference Between National Parks and Monuments?
The primary difference between national monuments and National Parks (and other titles like Natonal Forest, Historical Site, ect) is how they are created. As mentioned above, National Momuments can be created by Presidental proclamation. All other designations require an act of Congress.
The second difference is that National Monuments can be managed by any one of a number of agencies where as the 63 National Parks are under the National Park Service
How many National Monuments are there in the US?
That is a great and slightly confusing question with a couple of possible answers. I'll try to break it down for you.
As of August 2021, there are 129 National Monuments. The National Park Service manges 85 National Monuments of those 84 are offical National Park Service Units. Grand Canyon-Parashant National Monument overlaps with Lake Mead National Recreation Area so it isn't and offical NPS unit.
You may have noticed that I said that Presdients have created 161 National Monuments and Congress has created 40. That is a total of 201 National Monuments but there are only 129 National Monuments. Where did those 72 National Monuments go.
Most of those 72 National Monuments were redesigned as something else. Here is where they went:
31 have been elevated to National Park status.
6 were incorporated into existing National Parks
11 were converted to National Historic Parks
6 were transferred to state or local government control
4 were converted to National Historic Sites
4 were converted to National Preserves
3 were incorporated into a National Forest
2 were converted to National Wildlife Refuges
1 was converted to a National Battlefield
1 was converted to a Parkway
1 was returned to the Zuni Nation
1 was deauthorized as the land was never acquired by the federal government
1 was deauthorized due to early mismanagement resulting in the theft of all the fossils it was meant to protect
Who manages the National Monuments in the USA?
The National Monuments can be managed or co-managed by one or two of eight federal agencies from 5 departments depending on the location and/or management goals. These agencies are
| | | | | |
| --- | --- | --- | --- | --- |
| Agency | Department | Units Managed | Units Co-Managed | Total Units Managed |
| National Park Service (NPS) | Interior | 82 | 3 | 85 |
| Bureau of Land Management (BLM) | Interior | 21 | 7 | 28 |
| Fish and Wildlife Service (FWS) | Interior | 2 | 7 | 9 |
| United States Forest Service (USFS) | Agriculture | 8 | 5 | 13 |
| Armed Forces Retirement Home (AFRH) | Defense | 1 | 0 | 1 |
| United States Air Force (USAF) | Defense | 1 | 0 | 1 |
| National Oceanic and Atmospheric Administration (NOAA) | Commerce | 0 | 5 | 5 |
| Department of Energy (DOE) | Energy | 0 | 1 | 1 |
With all these different agencies mangeing and co-manging the National Monuments, it can get a little confusing as to who is managing what and what their mangement goals are. While each agencies's goal is to manage and protect the land, their exact mission is a little bit different. For example, NPS manges land for protection and recreation while USFS manages for present and future use. I could probally write a couple thousands words breaking that mess down.
Just know that each agency is different and what may be acceptable in one isn't allowed in the other. A couple non-NPS National Monuments you may know are
Bears Ears National Monument which is managed by Bureau of Land Management and US Fish and Wildlife.
Vermillion Cliffs National Monument is managed Bureau of Land Management.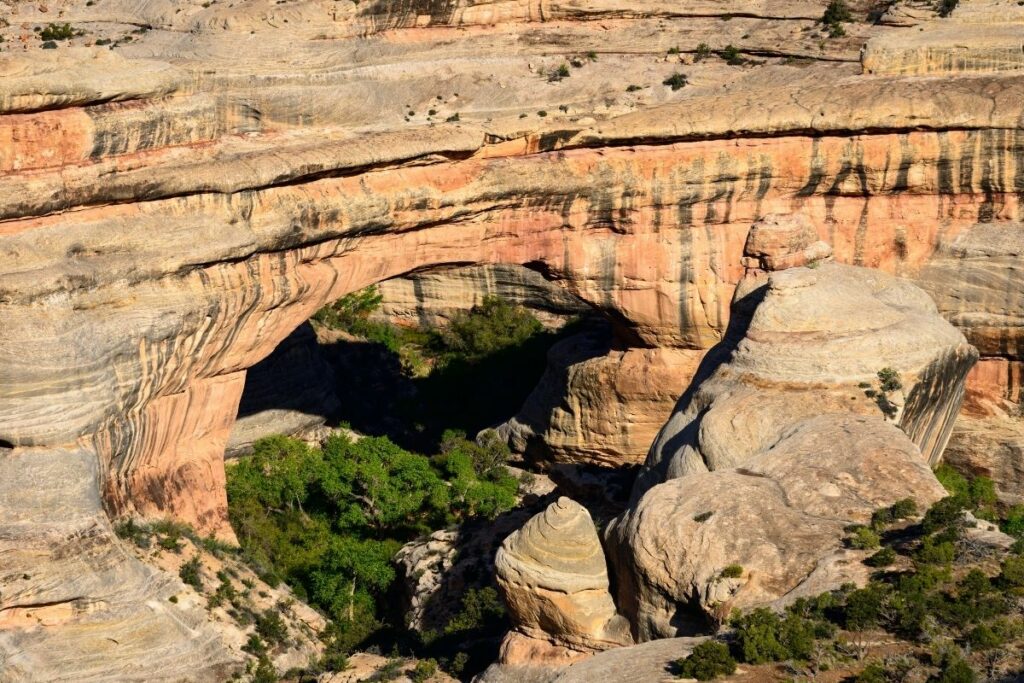 Which State has the Most National Monuments?
National Monuments can be found in 32 different states, District of Columbia and 6 territories.
California and Arizona are tied with 18 National Monuments. New Mexico has 13 National Monuments and Colorado and Utah tie at 9 each.
If you are strickly looking for the number of National Park Service National Monuments then Arizona has the most US National Monuments. There are 13 National Monuments in Arizona and 10 National Monuments in New Mexico.
What was the First National Monument in the US?
Theodore Roosevent signed into law the Antiquities Act of 1906 on June 8, 1906. He first exersixed his new President powers to create Devils Tower National Monument on September 24, 1906. Devils Tower is still a National Monument to this day.
Between 1906 and 1909, Roosevent would create 18 National Monuments of which 5 are now National Park.
US National Monument Map

Complete List of US National Monuments in Alphabetical Order
Admiralty Island National Monument, Alaska
African Burial Ground National Monument, New York
Agate Fossil Beds National Monument, Nebraska
Agua Fria National Monument, Arizona
Aleutian Islands World War II National Monument, Alaska
Alibates Flint Quarries National Monument, Texas
Aniakchak National Monument, Alaska
Aztec Ruins National Monument, New Mexico
Bandelier National Monument, New Mexico
Basin and Range National Monument, Nevada
Bears Ears National Monument, Utah
Belmont-Paul Women's Equality National Monument, District of Columbia
Berryessa Snow Mountain National Monument, California
Birmingham Civil Rights National Monument, Alabama
Booker T. Washington National Monument, Virginia
Browns Canyon National Monument, Colorado
Buck Island Reef National Monument, US Virgin Islands
Cabrillo National Monument, California
California Coastal National Monument, California
Camp Nelson Heritage National Monument, Kentucky
Canyon de Chelly National Monument, Arizona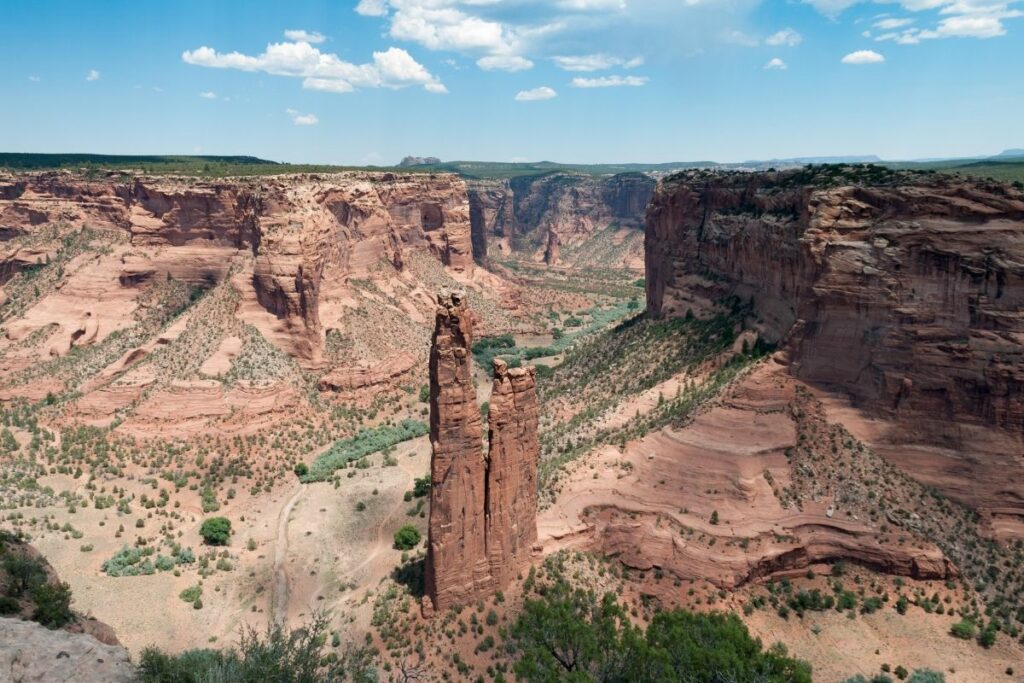 Canyons of the Ancients National Monument, Colorado
Cape Krusenstern National Monument, Alaska
Capulin Volcano National Monument, New Mexico
Carrizo Plain National Monument, California
Casa Grande Ruins National Monument, Arizona
Cascade–Siskiyou National Monument, California, Oregon
Castillo de San Marcos National Monument, Florida
Castle Clinton National Monument, New York
Castle Mountains National Monument, California
Cedar Breaks National Monument, Utah
César E. Chávez National Monument, California
Charles Young Buffalo Soldiers National Monument, Ohio
Chimney Rock National Monument, Colorado
Chiricahua National Monument, Arizona
Colorado National Monument, Colorado
Craters of the Moon National Monument, Idaho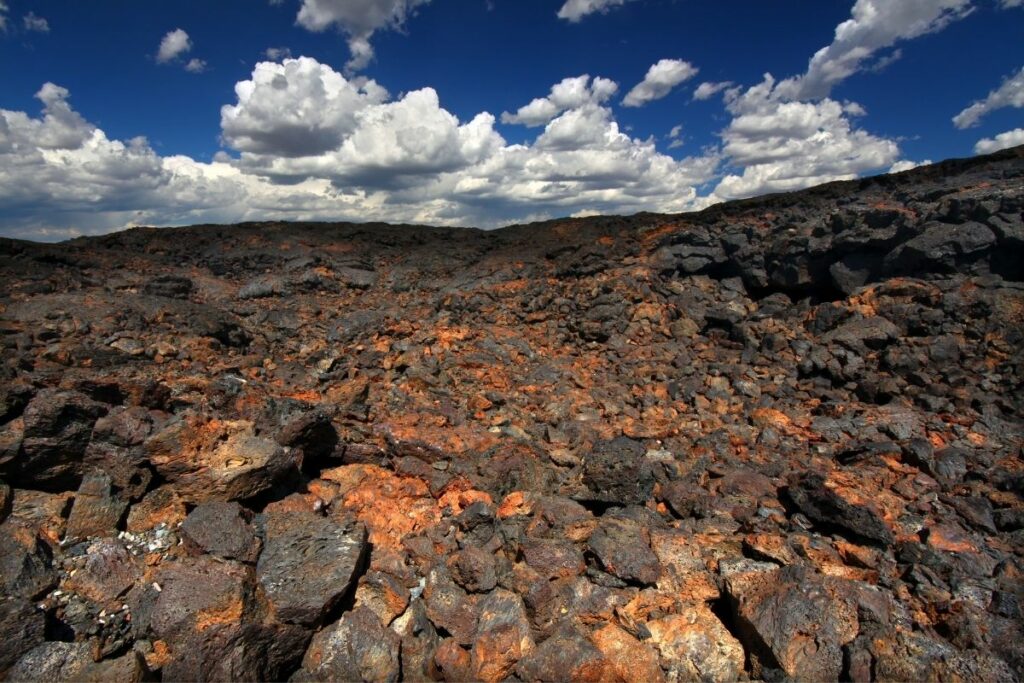 Devils Postpile National Monument, California
Devils Tower National Monument, Wyoming
Dinosaur National Monument, Colorado, Utah
Effigy Mounds National Monument, Iowa
El Malpais National Monument, New Mexico
El Morro National Monument, New Mexico
Florissant Fossil Beds National Monument, Colorado
Fort Frederica National Monument, Georgia
Fort Matanzas National Monument, Florida
Fort McHenry National Monument, Maryland
Fort Monroe National Monument, Virginia
Fort Ord National Monument, California
Fort Pulaski National Monument, Georgia
Fort Stanwix National Monument, New York
Fort Union National Monument, New Mexico
Fossil Butte National Monument, Wyoming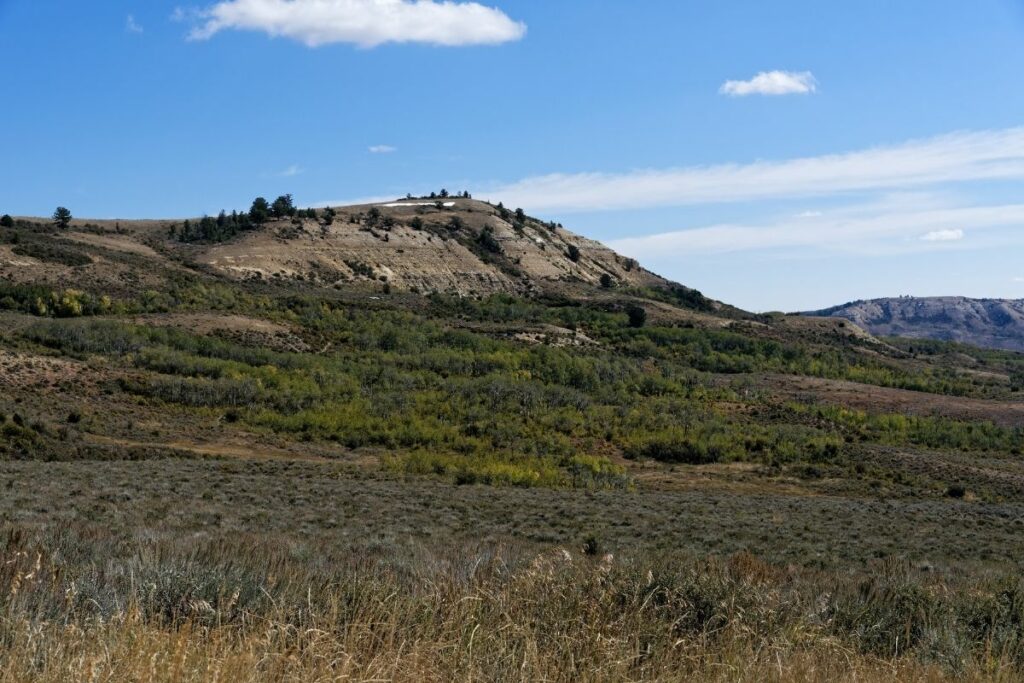 Freedom Riders National Monument, Alabama
George Washington Birthplace National Monument, Virginia
George Washington Carver National Monument, Missouri
Giant Sequoia National Monument, California
Gila Cliff Dwellings National Monument, New Mexico
Gold Butte National Monument, Nevada
Governors Island National Monument, New York
Grand Canyon-Parashant National Monument, Arizona
Grand Portage National Monument, Minnesota
Grand Staircase–Escalante National Monument, Utah
Hagerman Fossil Beds National Monument, Idaho
Hanford Reach National Monument, Washington
Harriet Tubman Underground Railroad National Monument, Maryland
Hohokam Pima National Monument, Arizona
Hovenweep National Monument, Colorado, Utah
Ironwood Forest National Monument, Arizona
Jewel Cave National Monument, South Dakota
John Day Fossil Beds National Monument, Oregon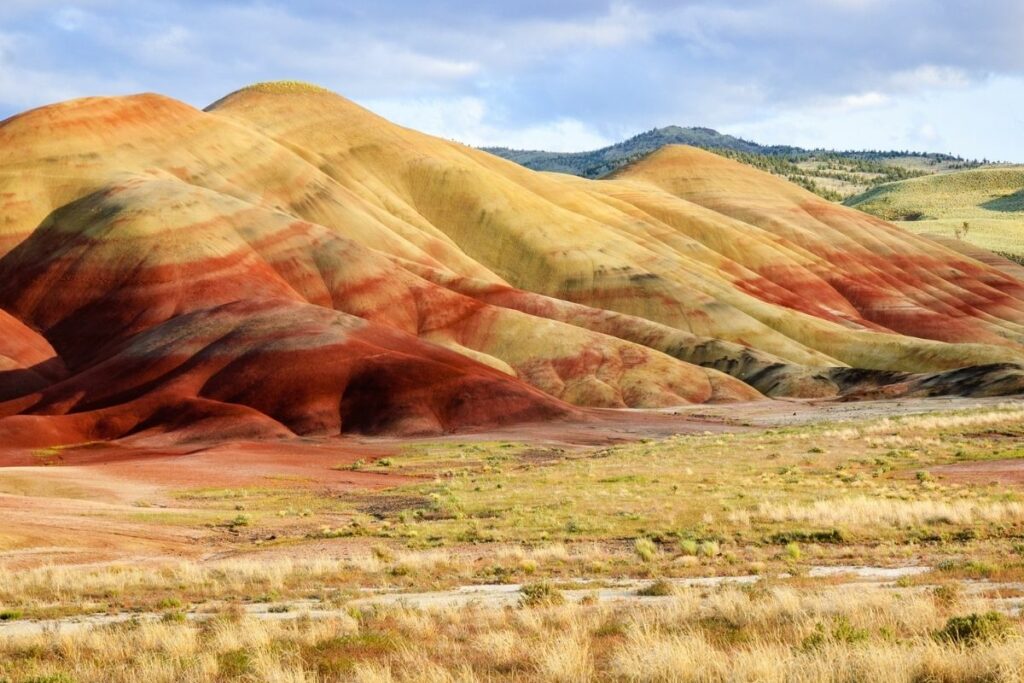 Jurassic National Monument, Utah
Kasha-Katuwe Tent Rocks National Monument, New Mexico
Katahdin Woods and Waters National Monument, Maine
Lava Beds National Monument, California
Little Bighorn Battlefield National Monument, Montana
Marianas Trench Marine National Monument, Guam, Northern Mariana Islands
Medgar and Myrlie Evers Home National Monument, Mississippi
Military Working Dog Teams National Monument, Texas
Mill Springs Battlefield National Monument, Kentucky
Misty Fjords National Monument, Alaska
Mojave Trails National Monument, California
Montezuma Castle National Monument, Arizona
Mount St. Helens Volcanic National Monument, Washington
Muir Woods National Monument, California
Natural Bridges National Monument, Utah
Navajo National Monument, Arizona
Newberry Volcanic National Monument, Oregon
Northeast Canyons and Seamounts Marine National Monument, Atlantic Ocean
Oregon Caves National Monument, Oregon
Organ Mountains–Desert Peaks National Monument, New Mexico
Organ Pipe Cactus National Monument, Arizona
Pacific Remote Islands Marine National Monument, US Minor Outlying Islands
Papahānaumokuākea Marine National Monument, Hawaii, U.S. Minor Outlying Islands
Petroglyph National Monument, New Mexico
Pipe Spring National Monument, Arizona
Pipestone National Monument, Minnesota
Pompeys Pillar National Monument, Montana
Poverty Point National Monument, Louisiana
Prehistoric Trackways National Monument, New Mexico
President Lincoln and Soldiers' Home National Monument, District of Columbia
Pullman National Monument, Illinois
Rainbow Bridge National Monument, Utah
Río Grande del Norte National Monument, New Mexico
Rose Atoll Marine National Monument, American Samoa
Russell Cave National Monument, Alabama
Saint Francis Dam Disaster National Monument, California
Salinas Pueblo Missions National Monument, New Mexico
San Gabriel Mountains National Monument, California
San Juan Islands National Monument, Washington
Sand to Snow National Monument, California
Santa Rosa and San Jacinto Mountains National Monument, California
Scotts Bluff National Monument, Nebraska
Sonoran Desert National Monument, Arizona
Statue of Liberty National Monument, New Jersey, New York
Stonewall National Monument, New York
Sunset Crater Volcano National Monument, Arizona
Timpanogos Cave National Monument, Utah
Tonto National Monument, Arizona
Tule Lake National Monument, California
Tule Springs Fossil Beds National Monument, Nevada
Tuzigoot National Monument, Arizona
Upper Missouri River Breaks National Monument, Montana
Vermilion Cliffs National Monument, Arizona
Virgin Islands Coral Reef National Monument, US Virgin Islands
Waco Mammoth National Monument, Texas
Walnut Canyon National Monument, Arizona
Wupatki National Monument, Arizona
Yucca House National Monument, Colorado
US National Monuments by State
Alabama National Monuments
Birmingham Civil Rights National Monument (NPS)
Freedom Riders National Monument (NPS)
Russell Cave National Monument (NPS)
Alaska National Monuments
Admiralty Island National Monument (USFS)
Aleutian Islands World War II National Monument (FWS)
Aniakchak National Monument (NPS)
Cape Krusenstern National Monument (NPS)
Misty Fjords National Monument (USFS)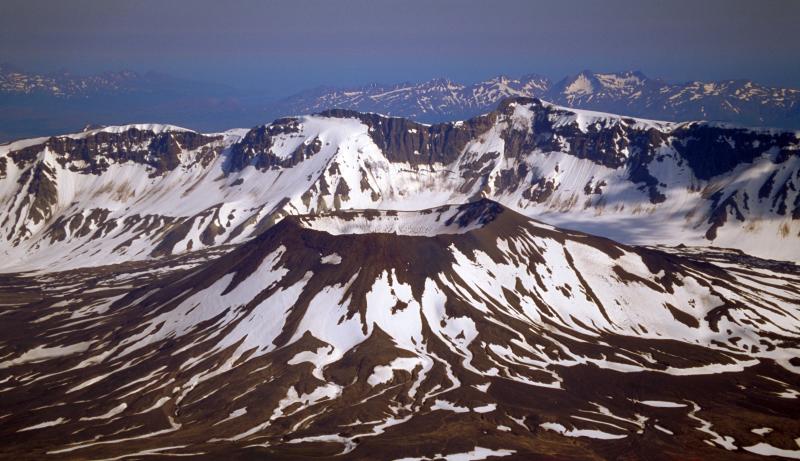 American Samoa National Monuments
Rose Atoll Marine National Monument (NOAA, FWS)
Arizona National Monuments
Agua Fria National Monument (BLM)
Canyon de Chelly National Monument (NPS)
Casa Grande Ruins National Monument (NPS)
Chiricahua National Monument (NPS)
Grand Canyon-Parashant National Monument (BLM, NPS)
Hohokam Pima National Monument (NPS)
Ironwood Forest National Monument (BLM)
Montezuma Castle National Monument (NPS)
Navajo National Monument (NPS)
Organ Pipe Cactus National Monument (NPS)
Pipe Spring National Monument (NPS)
Sonoran Desert National Monument (BLM)
Sunset Crater Volcano National Monument (NPS)
Tonto National Monument (NPS)
Tuzigoot National Monument (NPS)
Vermilion Cliffs National Monument (BLM)
Walnut Canyon National Monument (NPS)
Wupatki National Monument (NPS)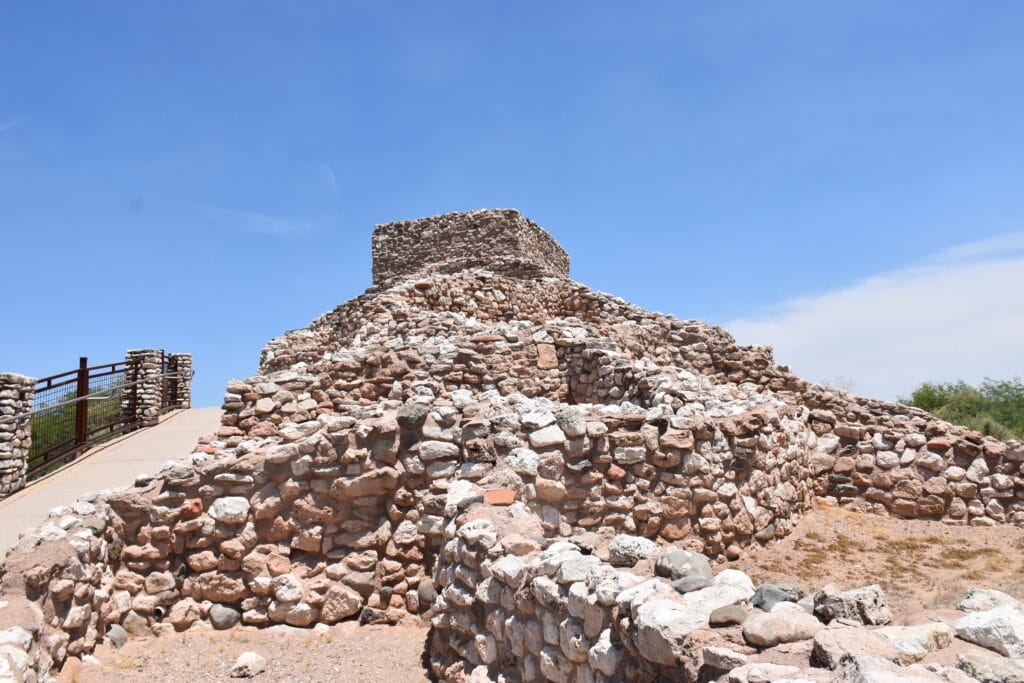 Atlantic Ocean National Monuments
Northeast Canyons and Seamounts Marine National Monument (NOAA, FWS)
California National Monuments
Berryessa Snow Mountain National Monument (BLM, USFS)
Cabrillo National Monument (NPS)
California Coastal National Monument (BLM)
Carrizo Plain National Monument (BLM)
Cascade–Siskiyou National Monument (BLM) – Shared with Oregon
Castle Mountains National Monument (NPS)
César E. Chávez National Monument (NPS)
Devils Postpile National Monument (NPS)
Fort Ord National Monument (BLM)
Giant Sequoia National Monument (USFS)
Lava Beds National Monument (NPS)
Mojave Trails National Monument (BLM)
Muir Woods National Monument (NPS)
Saint Francis Dam Disaster National Monument (USFS)
San Gabriel Mountains National Monument (USFS)
Sand to Snow National Monument (BLM, USFS)
Santa Rosa and San Jacinto Mountains National Monument (BLM, USFS)
Tule Lake National Monument (NPS, FWS)
Colorado National Monuments
Browns Canyon National Monument (BLM, USFS)
Canyons of the Ancients National Monument (BLM)
Chimney Rock National Monument (USFS)
Colorado National Monument (NPS)
Dinosaur National Monument (NPS) – Shared with Utah
Florissant Fossil Beds National Monument (NPS)
Hovenweep National Monument (NPS) – Shared with Utah
Yucca House National Monument (NPS)
Florida National Monuments
Castillo de San Marcos National Monument (NPS)
Fort Matanzas National Monument (NPS)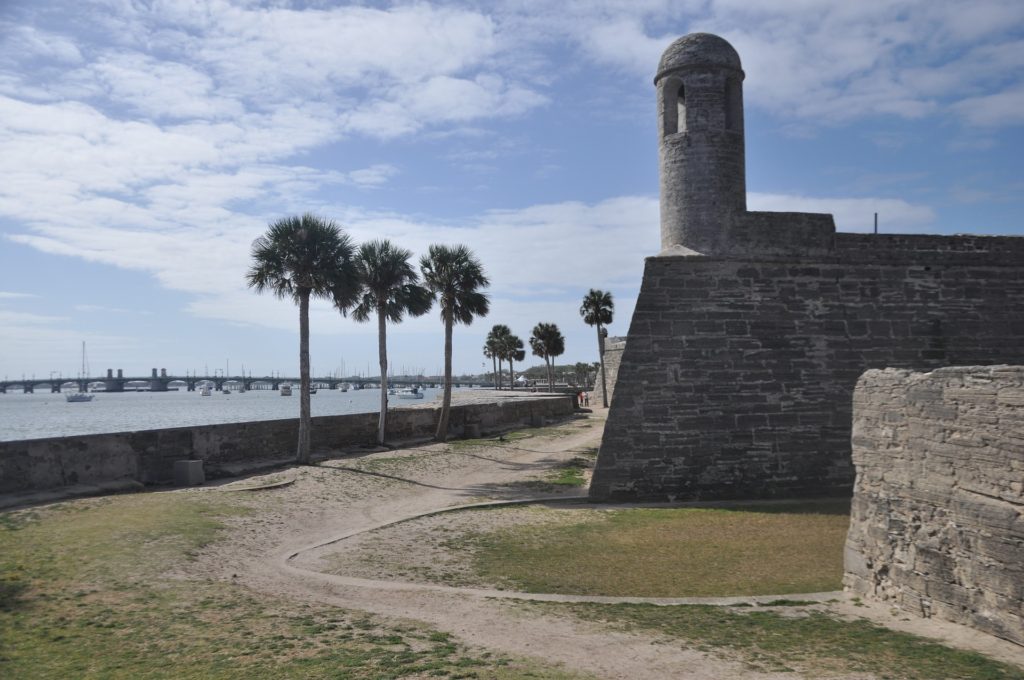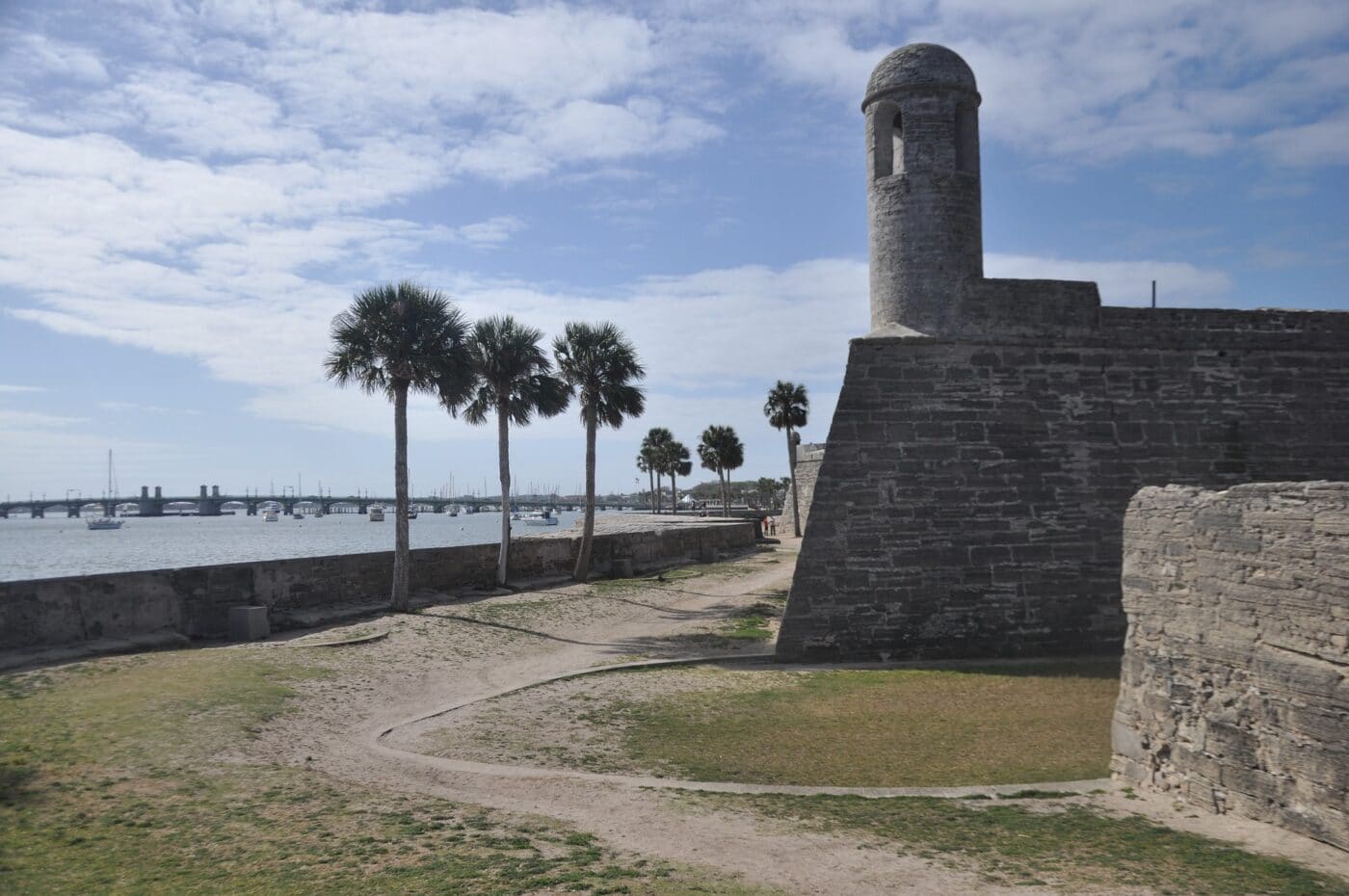 Georgia National Monuments
Fort Frederica National Monument (NPS)
Fort Pulaski National Monument (NPS)
Guam National Monuments
Marianas Trench Marine National Monument (NOAA, FWS) – Shared with Northern Mariana Islands
Hawaii National Monuments
Papahānaumokuākea Marine National Monument (NOAA, FWS)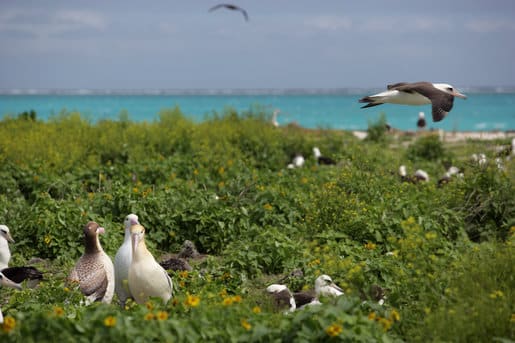 Idaho National Monuments
Craters of the Moon National Monument (BLM, NPS)
Hagerman Fossil Beds National Monument (NPS)
Illinois National Monuments
Pullman National Monument (NPS)
Iowa National Monuments
Effigy Mounds National Monument (NPS)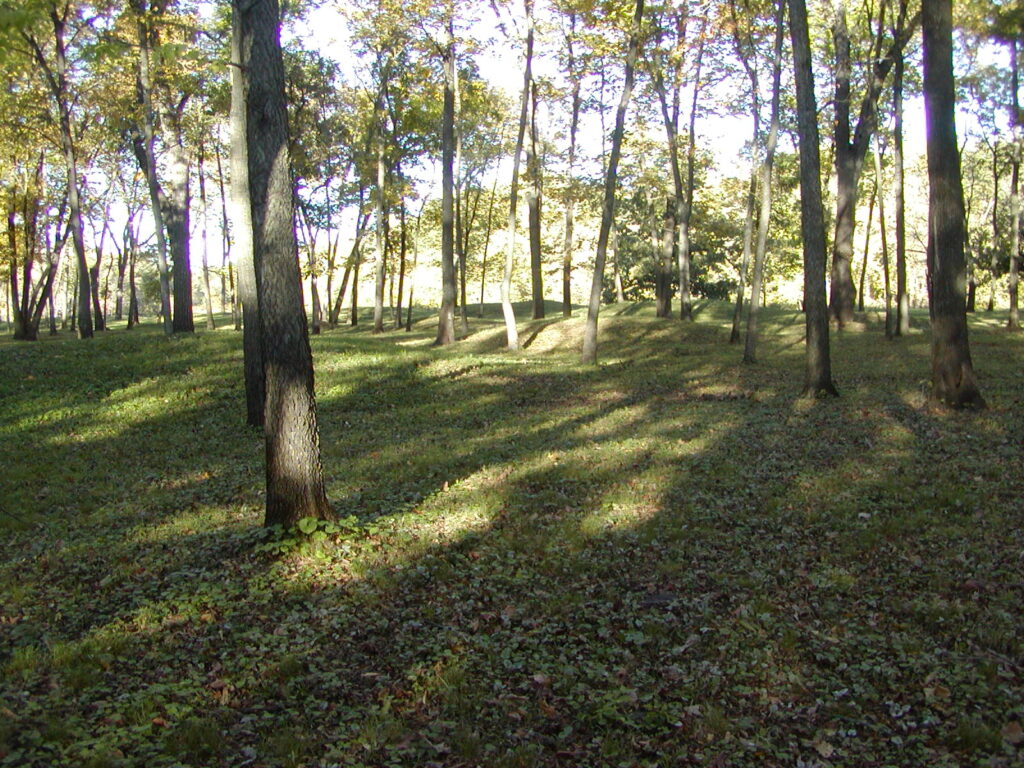 Kentucky National Monuments
Camp Nelson Heritage National Monument (NPS)
Mill Springs Battlefield National Monument (NPS)
Lousiana National Monuments
Poverty Point National Monument (NPS)
Maine National Monuments
Katahdin Woods and Waters National Monument (NPS)
Maryland National Monuments
Fort McHenry National Monument (NPS)
Harriet Tubman Underground Railroad National Monument (FWS)
Minnesota National Monuments
Grand Portage National Monument (NPS)
Pipestone National Monument (NPS)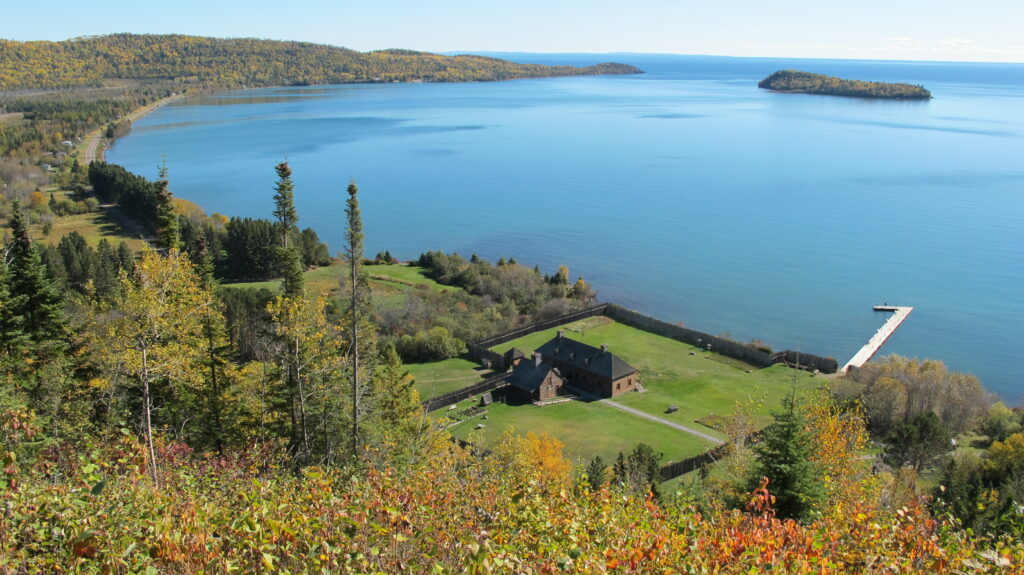 Mississippi National Monuments
Medgar and Myrlie Evers Home National Monument (NPS)
Missouri National Monuments
George Washington Carver National Monument (NPS)
Montana National Monuments
Little Bighorn Battlefield National Monument (NPS)
Pompeys Pillar National Monument (BLM)
Upper Missouri River Breaks National Monument (BLM)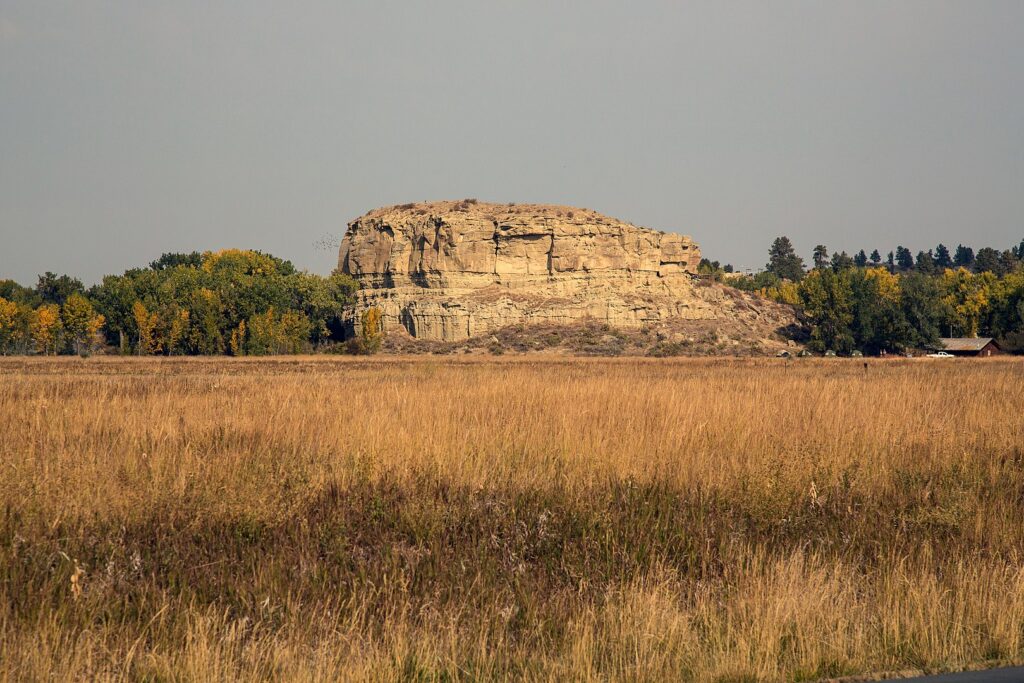 Nebraska National Monuments
Agate Fossil Beds National Monument (NPS)
Scotts Bluff National Monument (NPS)
Nevada National Monuments
Basin and Range National Monument (BLM)
Gold Butte National Monument (BLM)
Tule Springs Fossil Beds National Monument (NPS)
New Jersey National Monuments
Statue of Liberty National Monument (NPS) – Shared with New York
New Mexico National Monuments
Aztec Ruins National Monument (NPS)
Bandelier National Monument (NPS)
Capulin Volcano National Monument (NPS)
El Malpais National Monument (NPS)
El Morro National Monument (NPS)
Fort Union National Monument (NPS)
Gila Cliff Dwellings National Monument (NPS)
Kasha-Katuwe Tent Rocks National Monument (BLM)
Organ Mountains-Desert Peaks National Monument (BLM)
Petroglyph National Monument (NPS)
Prehistoric Trackways National Monument (BLM)
Río Grande del Norte National Monument (BLM)
Salinas Pueblo Missions National Monument (NPS)
New York National Monuments
African Burial Ground National Monument (NPS)
Castle Clinton National Monument (NPS)
Fort Stanwix National Monument (NPS)
Governors Island National Monument (NPS)
Stonewall National Monument (NPS)
Statue of Liberty National Monument (NPS) – Shared with New Jersey
Northern Mariana Islands National Monuments
Marianas Trench Marine National Monument (NOAA, FWS) – Shared with Guam
Ohio National Monuments
Charles Young Buffalo Soldiers National Monument (NPS)
Oregon National Monuments
Cascade–Siskiyou National Monument (BLM) – Shared with Californina
John Day Fossil Beds National Monument (NPS)
Newberry Volcanic National Monument (USFS)
Oregon Caves National Monument (NPS)
South Dakota National Monuments
Jewel Cave National Monument (NPS)
Texas National Monuments
Alibates Flint Quarries National Monument (NPS)
Military Working Dog Teams National Monument (DOD)
Waco Mammoth National Monument (NPS)
US Minor Outlying Islands National Monuments
Pacific Remote Islands Marine National Monument (NOAA, FWS)
Papahānaumokuākea Marine National Monument (NOAA, FWS)
US Virgin Islands National Monuments
Buck Island Reef National Monument (NPS)
Virgin Islands Coral Reef National Monument (NPS)
Utah National Monuments
Bears Ears National Monument (BLM, USFS)
Cedar Breaks National Monument (NPS)
Dinasour National Monument (NPS) – Shared with Colorado
Grand Staircase-Escalante National Monument (BLM)
Hovenweep National Monument (NPS) – Shared with Colorado
Jurassic National Monument (BLM)
Natural Bridges National Monument (NPS)
Rainbow Bridge National Monument (NPS)
Timpanogos Cave National Monument (NPS)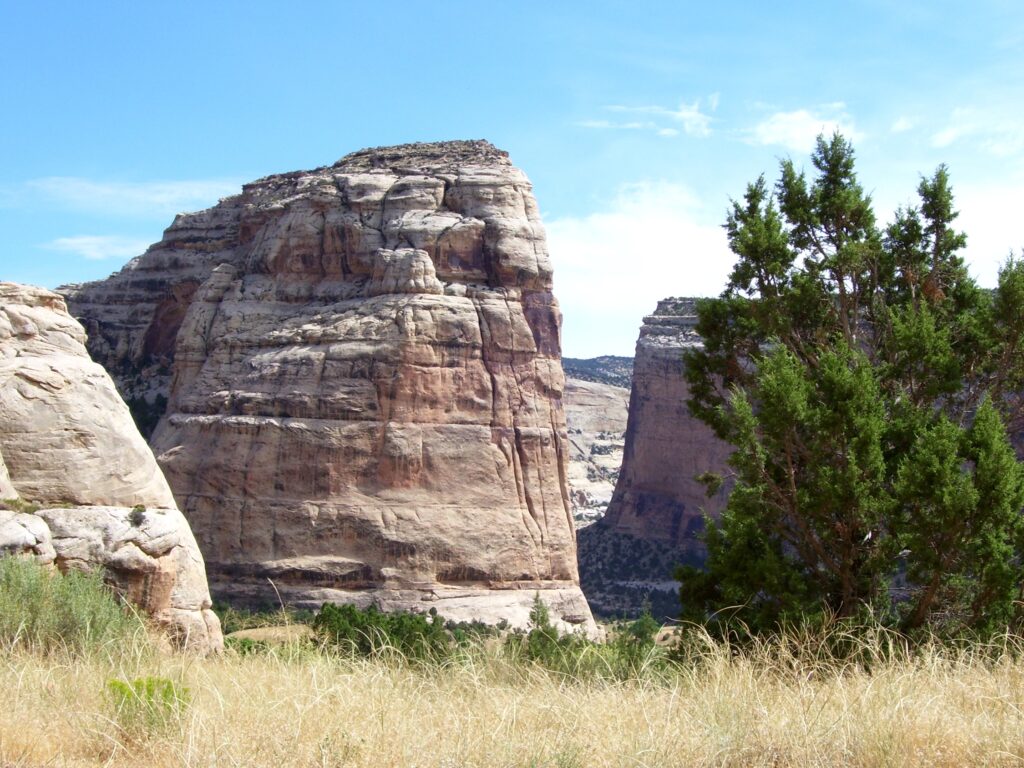 Virginia National Monuments
Booker T. Washington National Monument (NPS)
Fort Monroe National Monument (NPS)
George Washington Birthplace National Monument (NPS)
Washington National Monuments
Hanford Reach National Monument (DOE, FWS)
Mount St. Helens Volcanic National Monument (USFS)
San Juan Islands National Monument (BLM)
Washington, D.C. National Monuments
Belmont-Paul Women's Equality National Monument (NPS)
President Lincoln and Soldiers' Home National Monument (AFRH)
Wyoming National Monuments
Devils Tower National Monument (NPS)
Fossil Butte National Monument (NPS)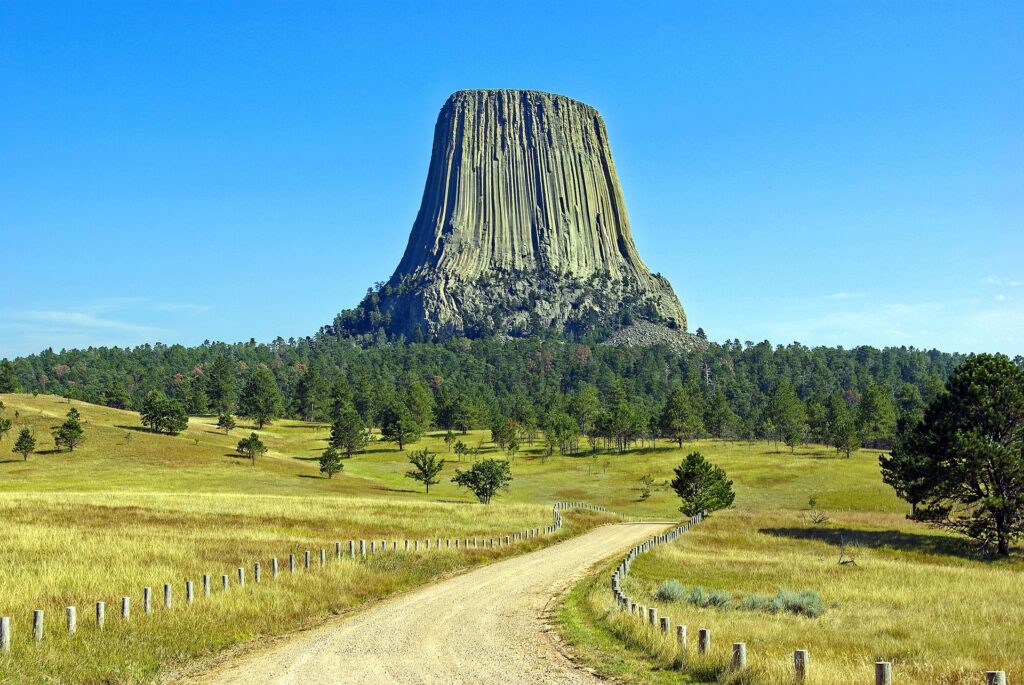 Pin to Share: The Complete List of US National Monuments By State (2021 Update)