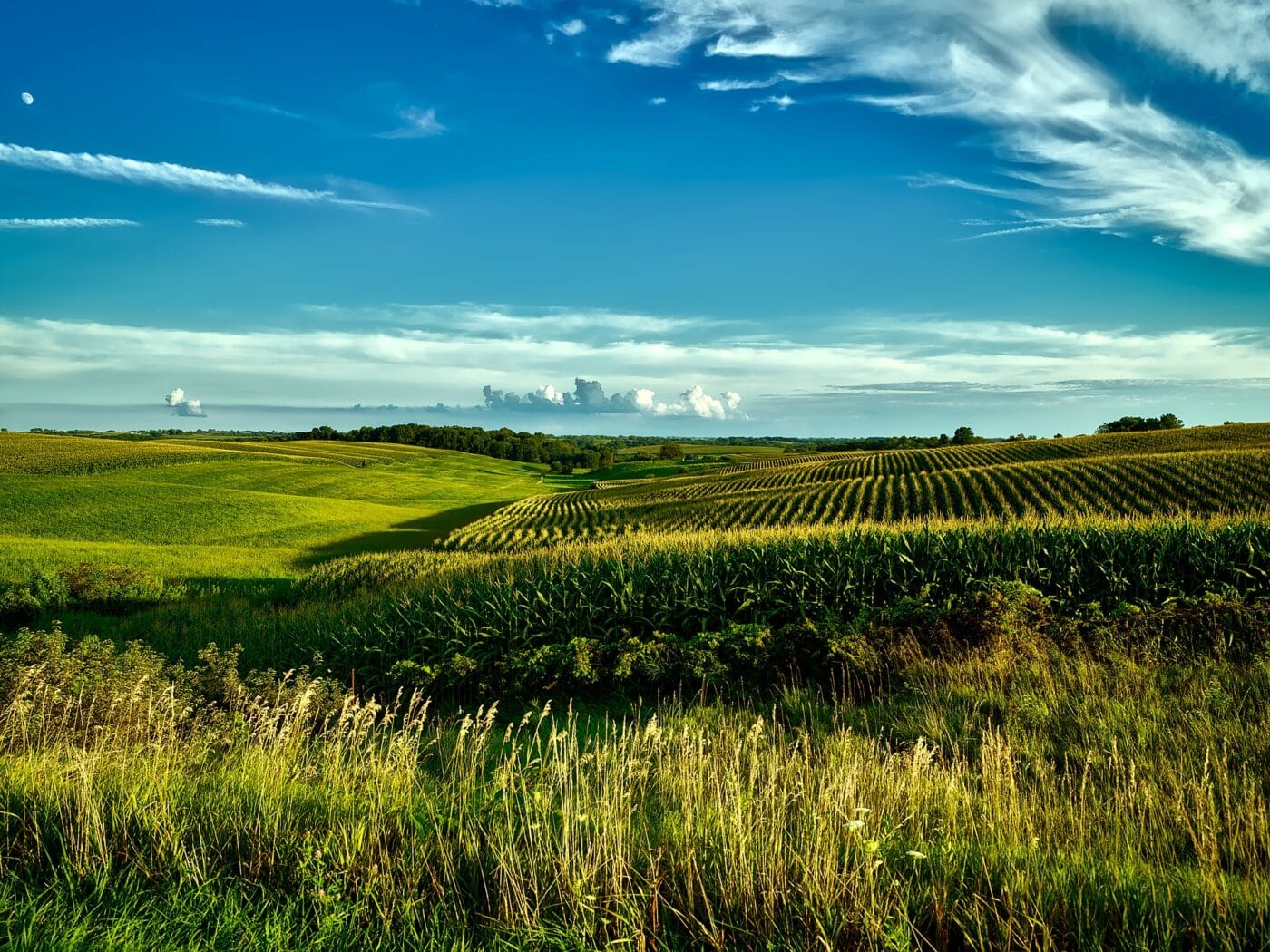 This post may contain affiliate links, meaning if you book or buy something through one of these links, I may earn a small commission at no extra cost to you! Read the full disclosure policy here
---
Iowa is a Midwestern state located along the Mississippi River. The state is nicknamed the "Hawkeye State" after the character in the Last of the Mohicans book. There is currently two National Park Service Site in Iowa and two associated sites.
Help support this site by purchasing one of our National Park Shirts, Poster, and other gear. Every purchase includes a donation to the national parks and helps keep National Park Obsessed's website free to use and producing more national park guides.
Looking for more help planning your next adventure? Join the National Park Obsessed Facebook Group here to connect other national park lovers, trade advice, or see inspiring photos of the National Parks?
Official National Parks of Iowa
Effigy Mounds National Monument
Herbert Hoover National Historic Site
Associated sites of Iowa
Lewis and Clark National Historic Trail
Mormon Pioneer National Historic Trail
Map of National Parks in Iowa
Iowa

Iowa National Parks
Effigy Mounds National Monument
Effigy Mounds National Monument protects more than 200 prehistoric Native American mounds. The mounds are raised piles of earth. They usually form a stylized animal, human, or other symbols. In Effigy Mounds, these prehistoric earthworks are mostly shaped like birds and bears. These mounds were built by the Woodland Culture about 1,000 years ago. The Culture flourished between 1000 BC to AD 1000.
Visitors to Effigy Mounds National Monument can explore the North and South units of the park. The park lies within Allamakee and Clayton counties. Most of the mounds require hiking out to them. The famed Marching Bear Group is located in the South Unit and is a 4-mile hike. The Great Bear Mound Group is a 3-mile hike in the North Unit. Please respect this area and leave all artifacts and bones where you find them.
Effigy Mounds National Monument was created on October 25, 1949.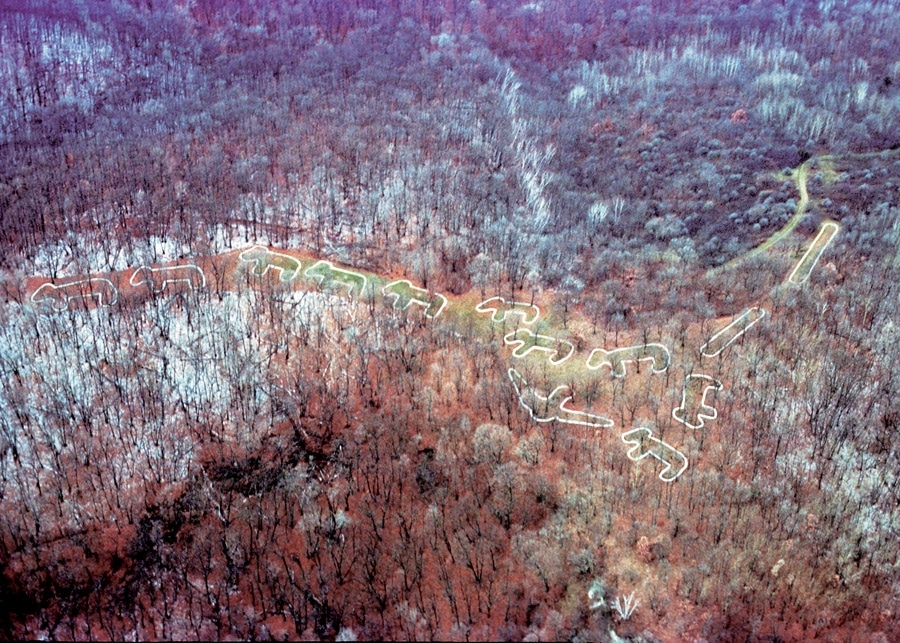 Herbert Hoover National Historic Site
Herbert Hoover National Historic Site provides a look into the life of President Herbert Hoover, the 31st President of the United States from 1929 to 1933. Hoover lived in West Branch, Iowa for the first 11 years of his life. After the death of his parents, Hoover left West Branch to live with relatives in Oregon. The birthplace cottage was sold into private hands. The site became a tourist attraction when Hoover was nominated for President. Hoover's family acquired the area and developed a park recreating Hoover's childhood.
Visitors to the site have the opportunity to visit Herbert Hoovers Presidential Library and Museum, his childhood home, a blacksmith shop similar to the own owned by his father, and several other buildings. On a quiet hillside in the park, President Hoover is buried along with his wife. The park also features a tallgrass prairie with several short hiking trails.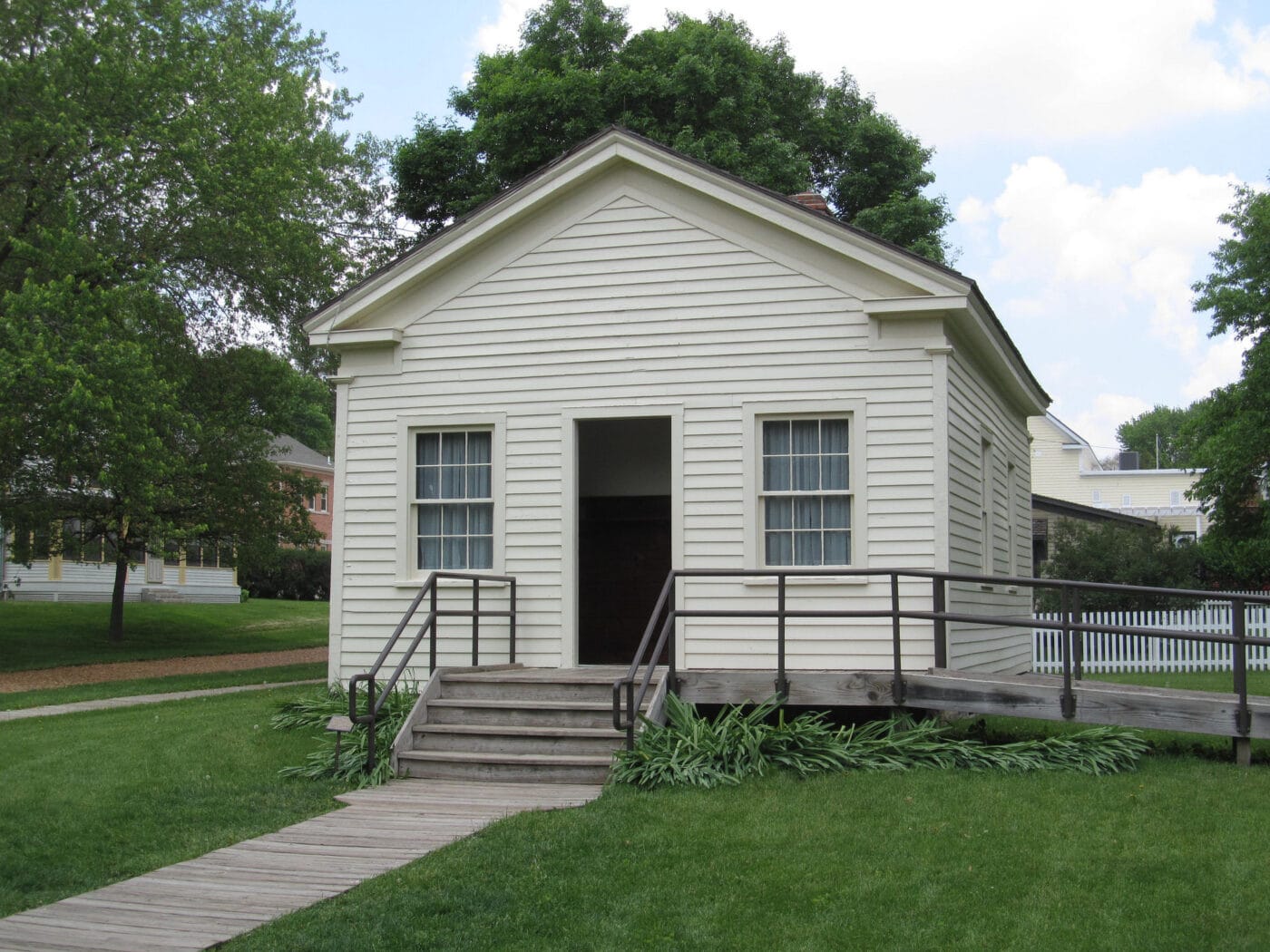 Lewis and Clark National Historic Trail
The Lewis and Clark National Historic Trail follows the route Meriwether Lewis and William Clark took across the United States' newly purchased territory. The trail starts at Camp Dubois, Illinois and passes through Missouri, Kansas, Iowa, Nebraska, South Dakota, North Dakota, Montana, Idaho, Oregon, and ends in Washington. The trail is a combination of auto, land and water routes.
The Lewis and Clark expedition started in May 1804 with the goal to find a practical route across the western region of North America. They were to lay claim to these lands to limit European expansion. The expedition was a success. Lewis and Clark crossed the Louisiana purchase and made it to the Pacific Ocean. They recorded the plants, animals, and landscapes as they traveled. They laid the foundations for future relationships with the American Indian tribes of the relationships.
The trail was established on November 10, 1978. There are over 100 stops along the trail.
Things to do in Lewis and Clark National Historic Trail: Hiking, Auto Tours, Museums,
How to get to Lewis and Clark National Historic Trail: The sites are located in the 16 states the trail runs through.
Where to Stay in Lewis and Clark National Historic Trail: There are various places to stay along the trail.
Lewis and Clark National Historic Trail Entrance Fee: There may be nominal fees at trail-related federal, state, or locally owned historic sites and interpretive facilities.
Lewis and Clark National Historic Trail Official Website: Click Here
Map of Lewis and Clark National Historic Trail: Download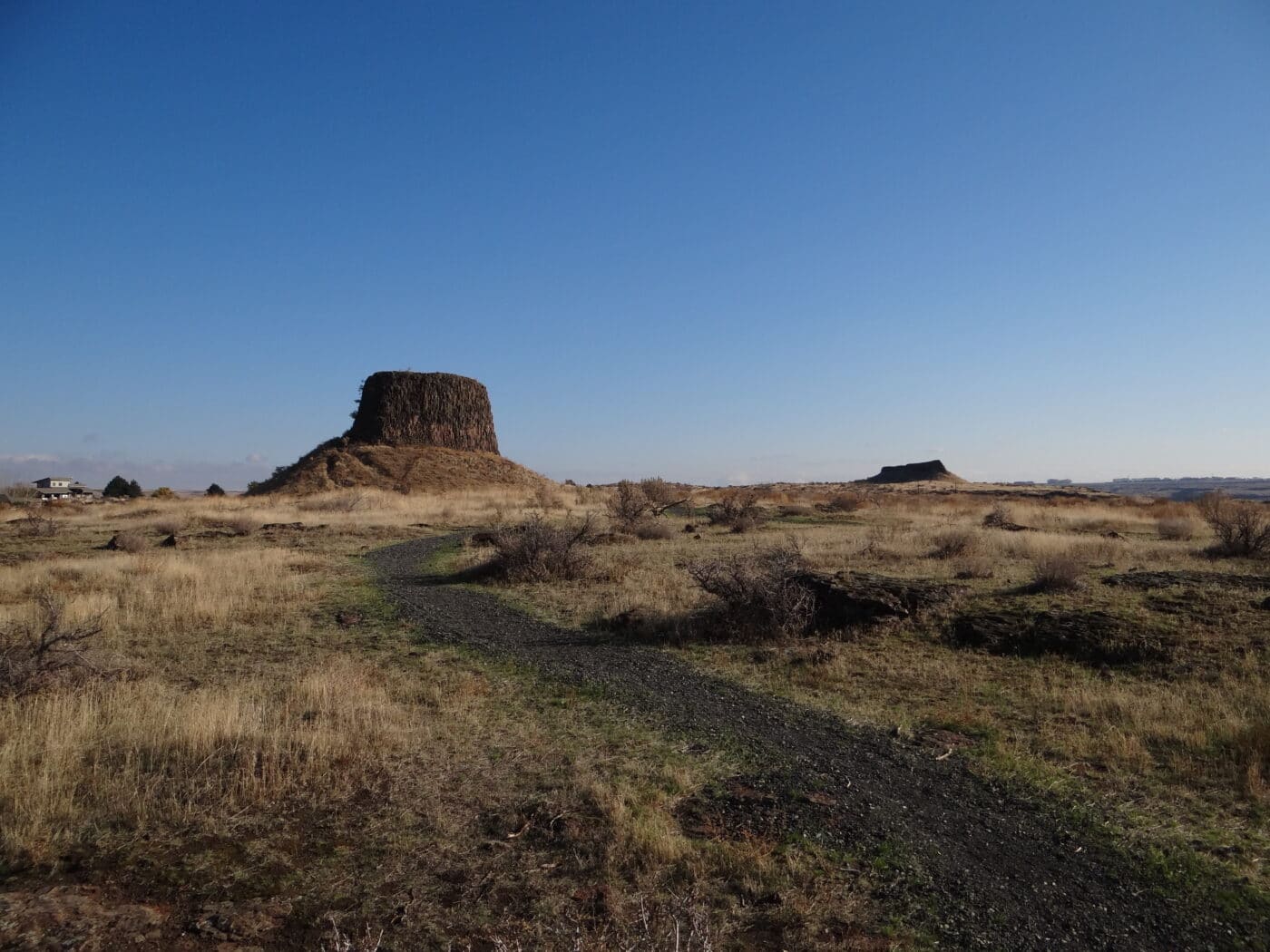 Mormon Pioneer National Historic Trail
Mormon Pioneer National Historic Trail follows the 1,300-mile route many members of the Church of Jesus Christ of Latter-day Saints traveled from Nauvoo, Illinois to Salt Lake City, Utah. Between 1846 and 1868, over 14,000 Mormons followed their leader Brigham Young west to build a new settlement. From Council Bluffs, Iowa to Fort Bridger, Wyoming the Mormon Trail combines with the California and Oregon Trail. The Mormons were forced out of their early settlements due to conflict with other settlers.
The trail runs through Illinois, Iowa, Nebraska, Wyoming, and Utah. Today, the trail is mostly an autoroute. The route stops in several other National Parks Sites such as Chimney Rock National Historic Site, Scotts Bluff National Monument and Fort Laramie National Historic Site.
Mormon Pioneer National Historic Trail was established on November 10, 1978.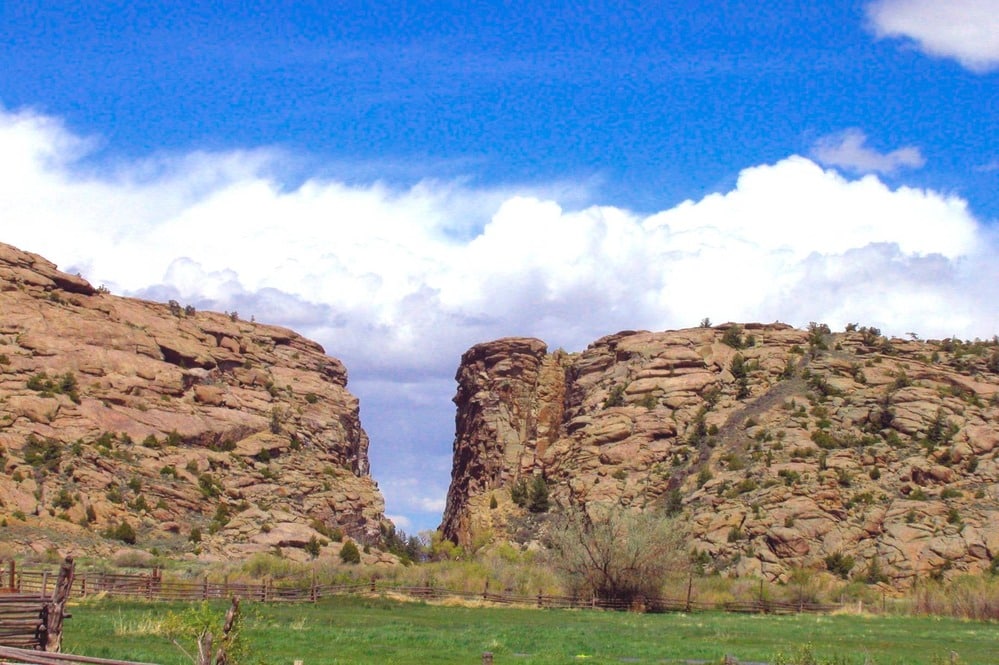 View all the National Park Service Sites in neighboring states:
Get your National Park Obsessed Gear and Help Support the Parks
[go_pricing id="end_of_post"]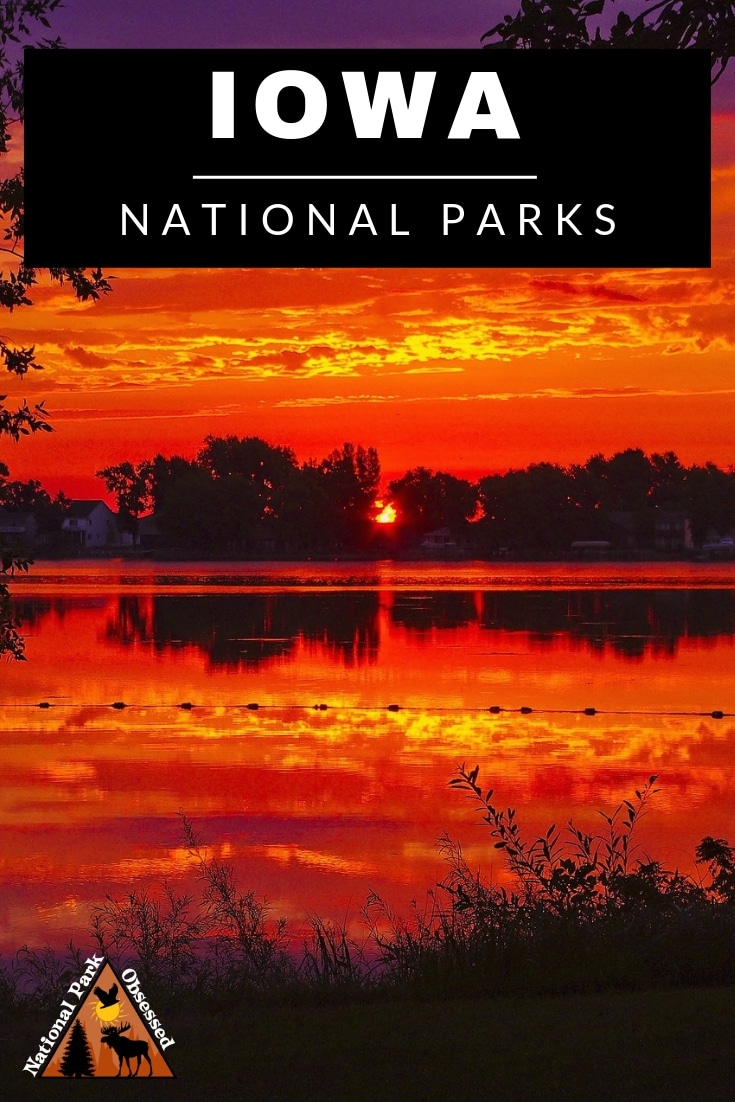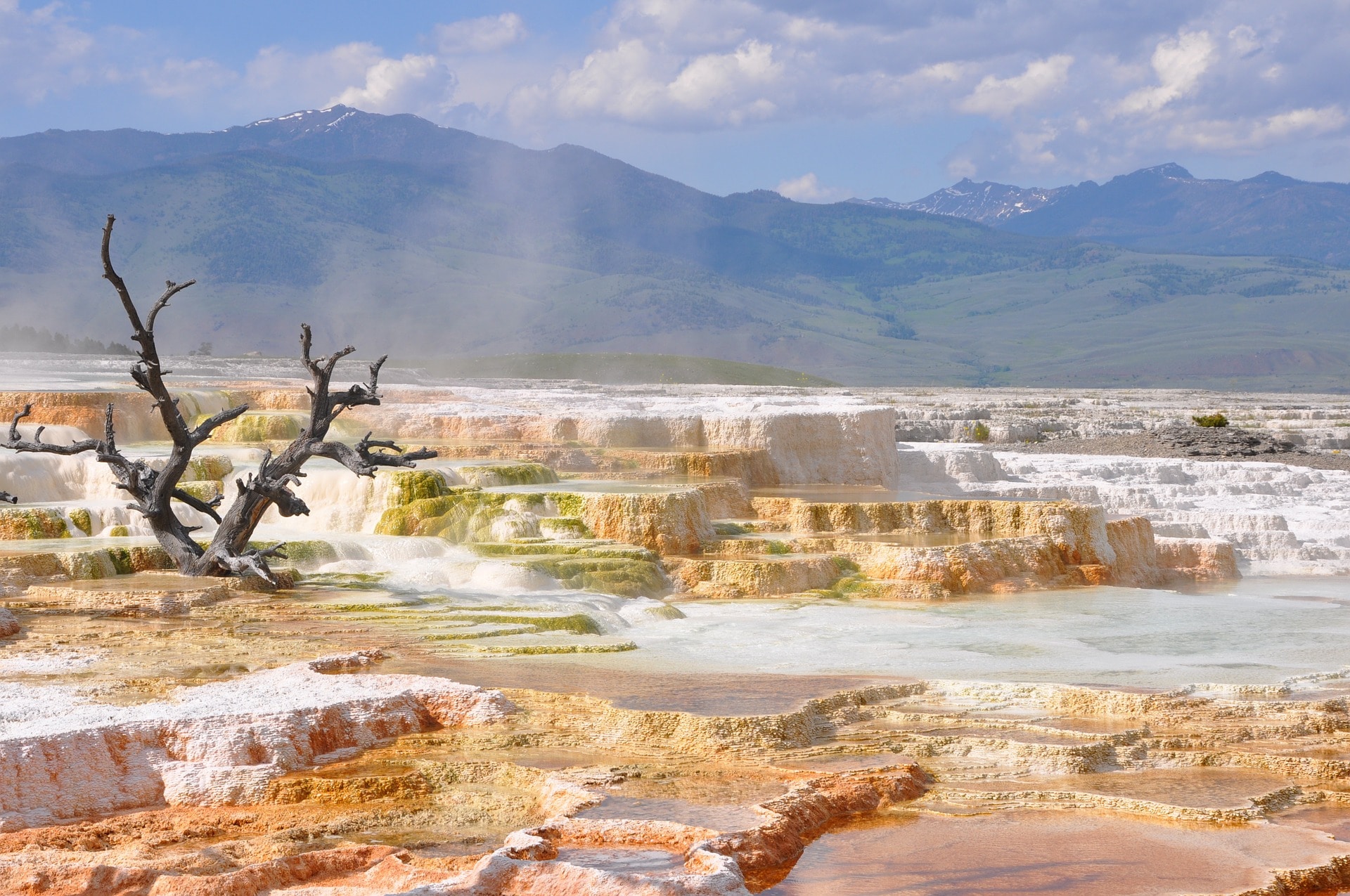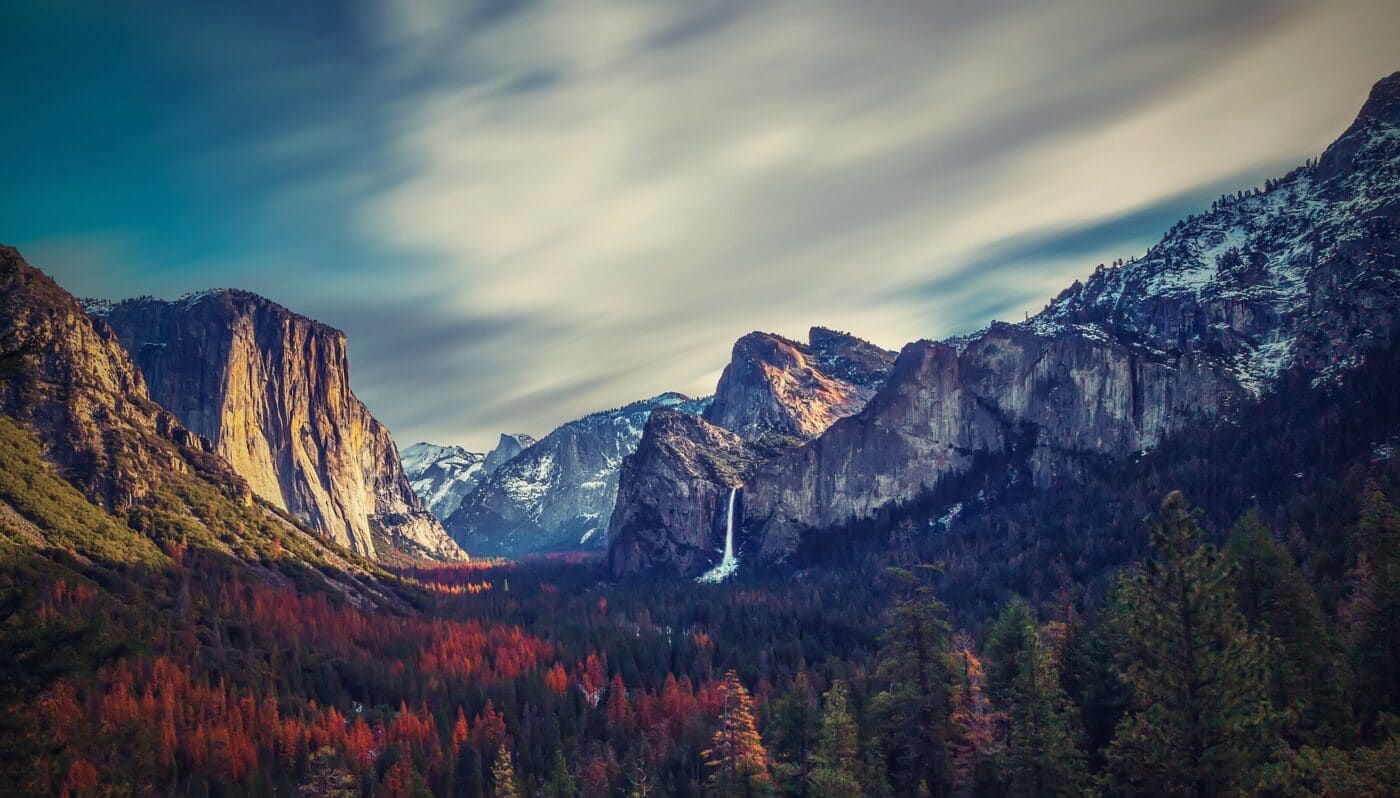 On this site, we promote travel to the United States and beyond that are the traditional lands of  Indigenous and First Nations peoples.
With respect, I make a formal land acknowledgment, extending my appreciation and respect to these lands' past and present people.
To learn more about the people who call these lands home, I invite you to explore Native Land.
National Park Obsessed assumes no responsibility or liability for any errors or omissions in the content of this site (NationalParkObsessed.com). The information contained in this site is provided with no guarantees of completeness, accuracy, usefulness or timeliness. You are encouraged to conduct your own due diligence before acting on the information provided on this site and should not rely on the opinions expressed here.
There is an inherent risk in all outdoor recreation activities, the reader assumes all responsibility for their own personal safety.
We are a participant in the Amazon Services LLC Associates Program, an affiliate program designed to provide a means for us to earn fees by linking to Amazon.com and affiliated sites.
Get a FREE 63 National Park Checklist