The Commonwealth of Puerto Rico is an unincorporated territory of the United States located in the Caribbean Sea. This former Spanish colony is home to a unique Hispanic creole culture that is a mix of indigenous, African and European elements. Head over to San Juan to check its only National Park in Puerto Rico.
Looking for more help planning your next adventure? Join the National Park Obsessed Facebook Group here to connect other national park lovers, trade advice, or see inspiring photos of the National Parks?
Help support this site by purchasing one of our National Park Shirts, Poster, and other gear. Every purchase includes a donation to the national parks and helps keep National Park Obsessed's website free to use and producing more national park guides.
Official National Parks of Puerto Rico
San Juan National Historic Site
This post was published in January 2019. It was updated in August 2020.
This post may contain affiliate links, meaning if you book or buy something through one of these links, I may earn a small commission at no extra cost to you! Read the full disclosure policy here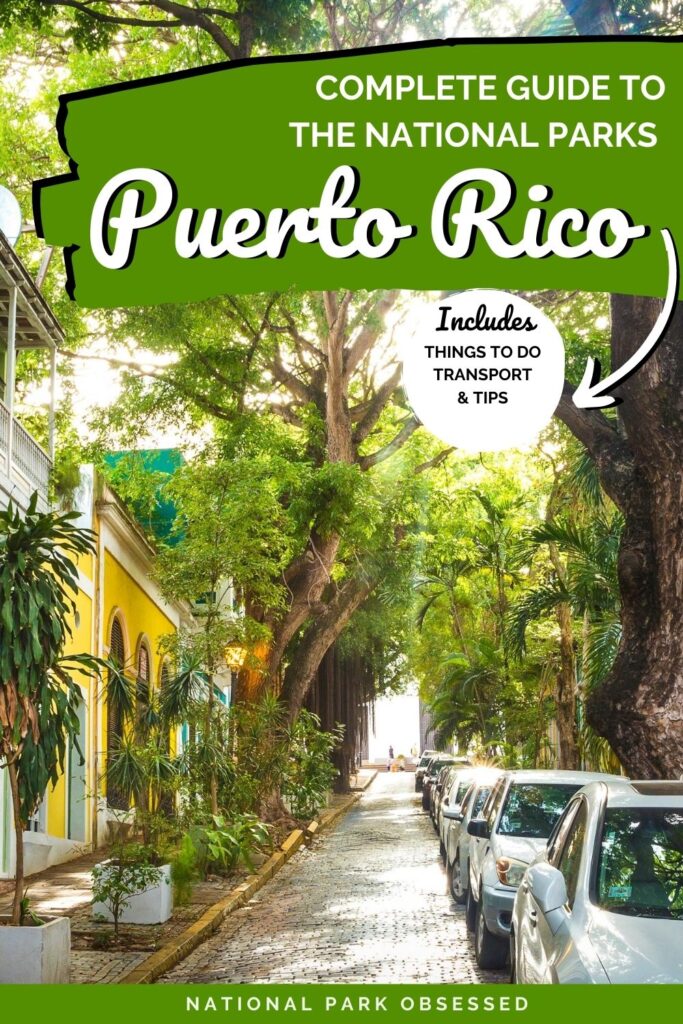 Map of National Parks in Puerto Rico
Puerto Rico
Puerto Rico National Parks
San Juan National Historic Site
San Juan National Historic Site protects the three Spanish colonial forts and the city walls of Old San Juan. The island of Puerto Rico was important to the Spanish control of the Caribbean. As such, they need to ensure the protection of the harbor in San Juan. To this end, they built the forts of Castillo San Felipe del Morro, Castillo San Cristóbal, Fortín San Juan de la Cruz.
These masonry forts were built in the 1500s, 1600s, and 1700s. All three forts saw action against the British pirate Sir Frances Drake in 1595 and against the United States in 1898. The forts were captured by the United States and Puerto Rico became part of the United States. These forts were in active military use until the 1960s.
Today, visitors can explore the forts at their leisure. Look closely at the forts and you will be able to see a mix of the Spanish masonry combined with World War II armament.
San Juan National Historic Site was created on February 14, 1949. On December 6, 1983, the site was declared a World Heritage Site.
Things to do in San Juan National Historic Site: Ranger Led Programs, Tour the Forts, Junior Ranger Badges, Bird Watching, Walking, Fly a Kite, Stargazing
How to get to San Juan National Historic Site: San Juan National Historic Site is located in Old San Juan. Parking is available at the Ballaja-Barracks.
Where to Stay in San Juan National Historic Site: There are many lodging options in San Juan.
San Juan National Historic Site Entrance Fee: $10 per person
San Juan National Historic Site Official Website: Click Here
Map of San Juan National Historic Site: Download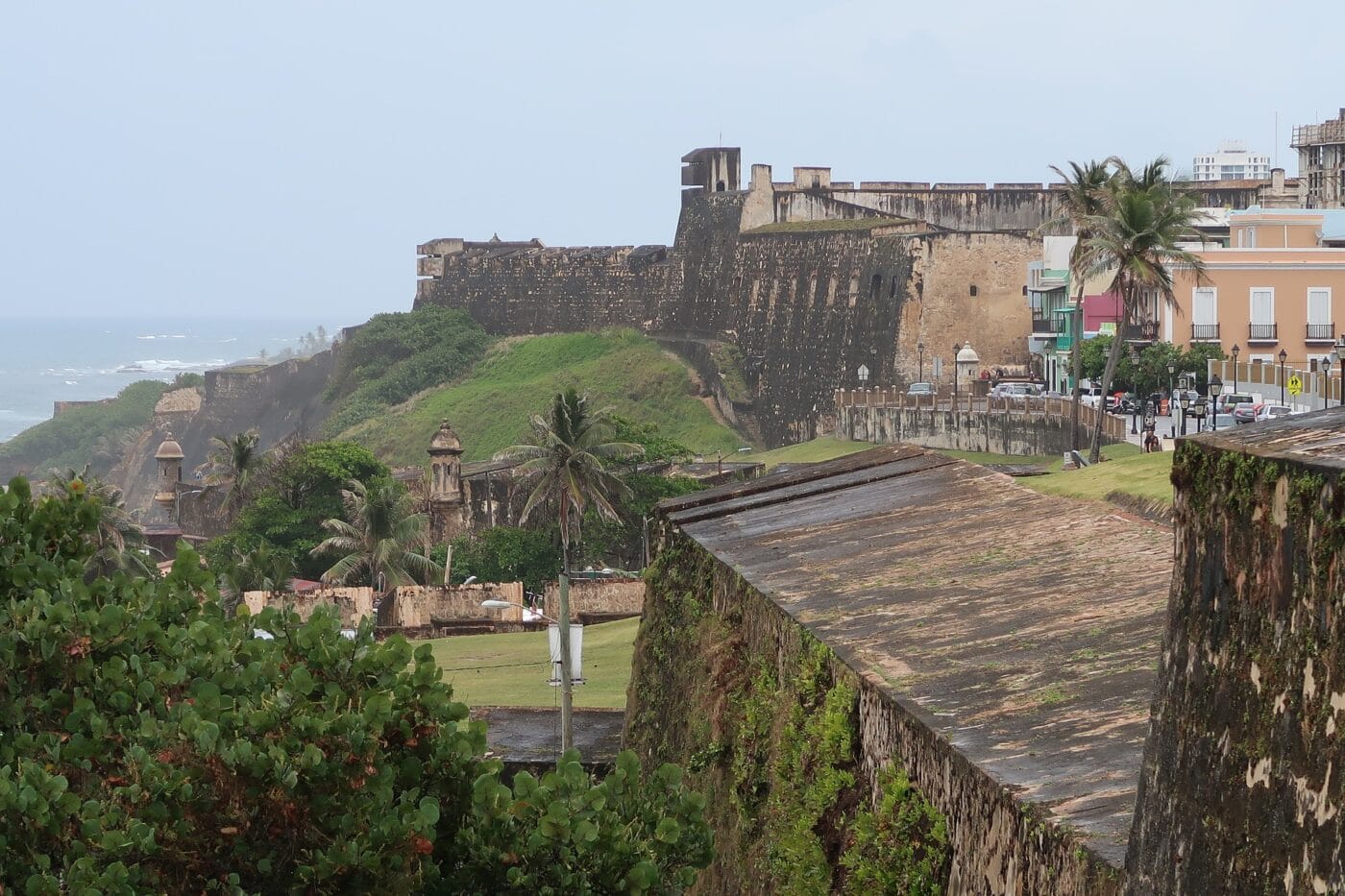 View all the National Park Service Sites in neighboring states:
Pin to Save for Later: National Parks of Puerto Rico