This post may contain affiliate links, meaning if you book or buy something through one of these links, I may earn a small commission at no extra cost to you! Read the full disclosure policy here
---
Looking to head outside the United States but still want to explore a national park? There are over 3,000 National Parks in the world. They come in all shapes and sizes and almost every country has one. I asked a few of my travel writing friends to share their favorite non-US National Park. Here are 12 International National Parks to visit in 2020.
Help support this site by purchasing one of our National Park Shirts, Poster, and other gear. Every purchase includes a donation to the national parks and helps keep National Park Obsessed's website free to use and producing more national park guides.
Looking for more help planning your next adventure? Join the National Park Obsessed Facebook Group here to connect other national park lovers, trade advice, or see inspiring photos of the National Parks?
Best International National Parks to Visit in 2020
Abel Tasman National Park, New Zealand
Central Balkan National Park, Bulgaria
Etosha National Park, Nambia
Los Glaciares National Park, Argentina
Jasper National Park, Canada
Schleswig-Holstein Wadden Sea National Park, Germany
Tarangire National Park, Tanzania
Tayrona National Park, Columbia
Than Sadet National Park, Thailand
Thingvellir National Park, Iceland
Tikal National Park, Guatemala
Viñales Valley National Park, Cuba
Zhangjiajie National Park, China
Map of International National Parks to Visit in 2020
2020 Non-US National Parks to Visit
Abel Tasman National Park, New Zealand
Abel Tasman National Park is one of the most beautiful places on the South Island of New Zealand. The national park was created in 1942 in honor of Abel Tasman, who was the first European explorer to see New Zealand. Abel Tasman National Park is important for many ecological reasons, not just historical ones. Its stunning coastline, abundant flora, and unique bird populations are all worth preserving.
There are many ways to visit Abel Tasman National Park. You can go as either a half-day or a full-day trip from the nearby city of Nelson. Spend the day hiking, kayaking, or relaxing on the beach. But more dedicated hikers can spend several days tramping the entire Abel Tasman National Park. Hotels along the route that caters to hikers will transport your bags from one night's destination to the next. All you have to do is bring good walking shoes and plenty of water!
If you want some sights that are more off the beaten track, passionate birdwatchers shouldn't miss the Adele Island Bird Sanctuary. Here you can see the South Island Saddleback, one of the rarest birds in New Zealand. And don't miss the opportunity to talk to the locals. The families who owned houses on the land when it was made a national park were allowed to keep their homes. Many of these people are proud of living in a national park and will be happy to tell you what it's like to have a house in such a gorgeous place.
Best Time to Visit: December – February
Must-See: Anchorage Beach has some of the most beautiful golden
sands and turquoise water in all of New Zealand.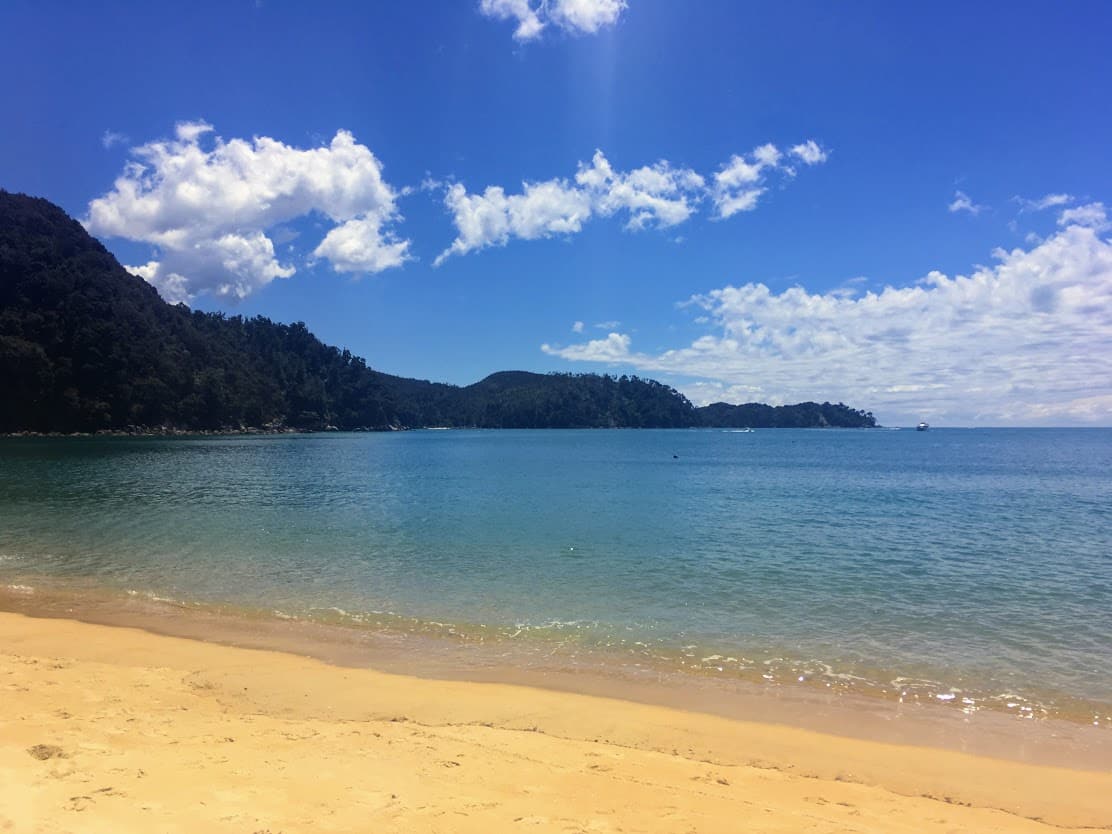 Central Balkan National Park, Bulgaria
Central Balkan National Park is a Tentative UNESCO World Heritage Site located in central Bulgaria. The park protects the Balkan mountains, which are the namesake for the entire Balkan peninsula.
According to UNESCO, the "Central Balkan National Park is one of the most valuable and the largest protected areas in Europe…The park is one of the most active centers of new species formation in Europe and a center of high flora and fauna endemism."
As for myself, I love visiting the park for its history as much as for the beauty of its mountain peaks. Red tourists will find there is so much to see here since many of the mountaintops are decked with Communist monuments built to memorialize the Bulgarian freedom fighters who overthrew the Ottomans in the nineteenth century.
One of my favorite things to do in the park is to visit Buzludzha, the Communist-era complex built at the top of one of the park's mountains. While you can't go inside anymore due to around-the-clock security, you can still visit the exterior of the building. Besides experiencing the magnificent architecture for yourself, you can enjoy a truly epic sunset over the neighboring mountains and windmill farm.
Best Time to Visit: September – October
Must-See: The Buzludzha Monument
Stephanie Craig of Sofia Adventures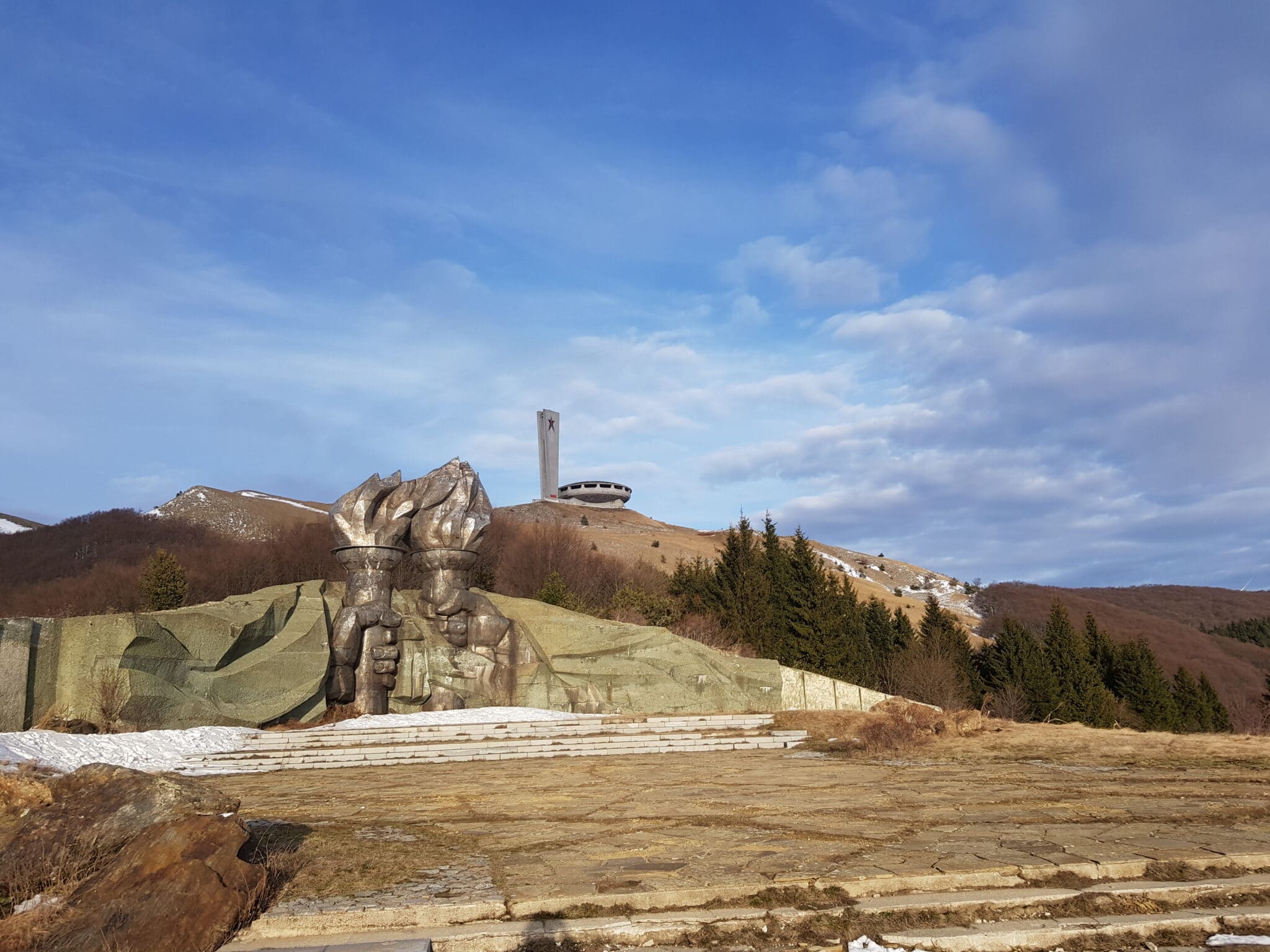 Etosha National Park, Nambia
Etosha National Park in northern Namibia is one of the best National parks in Africa for viewing wildlife and is up there with the Serengeti, the Masai Mara and the Okavango Delta.
Established in 1907, Etosha is home to the Big 5 and more than a third of the world's endangered black rhino population, but it's also famous for its elephants, known as the white ghosts of Etosha. These enormous African elephants cover themselves in the salt-rich mud in an attempt to cool off under the intense sun which makes them look like ghosts or statues. It really has to be seen.
Not only does Etosha have some of the best wildlife viewing of any African national park but the real selling point is that it's easily accessible. You can do your own self-drive safari and stay in campsites through the park, making it a great budget safari option.
As well as being budget-friendly, self-drive safaris are a good way to take kids on safari as you can set your own agenda. Educating the future generation on the importance of animal conservation and protection is key.
In terms of accommodation, you can splurge on one of the many beautiful lodges around Etosha, but if you are on a budget, there are plenty of fantastic park camps to choose from. We highly recommend Okaukuejo Camp where you'll be spoiled by the wildlife viewing from the campsite. There's nothing like watching the endangered black rhino come to the waterhole at dusk whilst you're enjoying your sundowner after a long day of animal spotting.
Best Time to Visit: May – December
Must-See: The White Ghosts of Etosha
Jacquie Hale of Flashpacking Family
Jasper National Park, Canada
One of the best National Parks to visit in 2020 is Jasper National Park. Why? Because it is a highly underrated national park due to the world-famous Banff National Park located right next to Jasper. But Jasper has all the beauty and more than Banff has. It is filled with waterfalls, tall standing mountains, blue glacial lakes, wildlife galore, and stunning glaciers. There is plenty to do in this national park, and the best part is that it has a very laid back type of atmosphere.
One of my favorite activities in Jasper is experiencing Spirit Island. This island is actually a peninsula, but what makes it so unique is the beautiful turquoise colored lake and the towering mountains surrounding it. It is one of the best places to photograph in the Canadian Rockies, and it can only be accessed by boat or canoe. So the area does not have a crowded feel.
Another great activity is to take the Jasper SkyTram. The Jasper Skytram is the highest and longest aerial tramway located in Canada. The tram takes you near the peak of The Whistlers Mountain, and when you get to the top, you still have the option to hike up to the peak. The views are incredible, and you can spot the city of Jasper and all the beautiful lakes in the valley.
Best Time to Visit: May – September
Must-See: Take a boat to Spirit Island
Michelle Stelly of The Wandering Queen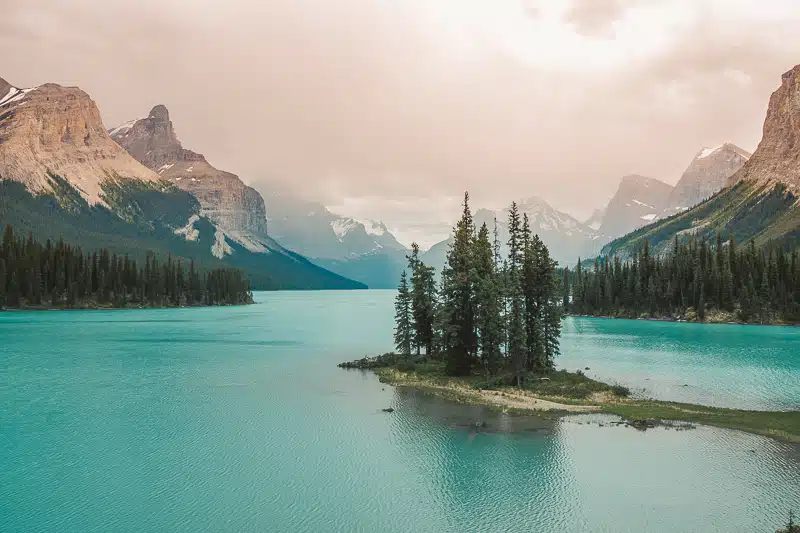 Los Glaciares National Park, Argentina
Argentina's Los Glaciares (Glacier) National Park is one of the most visited destinations in the country, thanks to the popular and easily accessible Perito Moreno Glacier.
Los Glaciares is a UNESCO World Heritage Site and one of the official 7 Natural Wonders of Argentina.
Visitors can explore the park by the many well-constructed catwalks offering panoramic views of Perito Moreno, by taking a boat tour to see the ice wall up close and personal or even by kayak.
The most adventurous travelers can even go trekking on a full day hike across the glacier for a once in a lifetime experience. Visitors should use the small city of El Calafate as a base for exploring the glaciers.
On the far northern edge of the park is the small village of El Chalten, home to the best hikes in Argentina. Mount Fitz Roy towers over the town offering some of the best day hikes in the country. A short bus ride will bring you to El Chalten from El Calafate, and while possible to do in a rushed day trip, plan on a few days to take full advantage of the many spectacular trails.
Best Time to Visit: November – March
Must-See: Perito Moreno Glacier
Erin Mushaway of Sol Salute
Tarangire National Park, Tanzania
When you think of national parks and conservation areas in Tanzania, images of Ngorogoro Crater and Serengeti probably come to your mind. Tarangire National Park is a hidden gem among these more visited parks, offering a large concentration of wildlife and game during peak months with just a fraction of the visitors of neighboring parks.
The park's name comes from the Tarangire River which runs through the center of the park. During the dry season the river provides the primary freshwater source for wildlife in the surrounding Manyara region. For this reason, July through October are the peak game viewing months.
Visitors can expect to see herds of elephants, wildebeest, zebras, lions, baboons, cheetahs and more all in a landscape lined with iconic baobab trees. Tarangire is also home to more than 500 species of birds, drawing bird watching enthusiasts from around the world.
The park is nearly ten times the size of nearby Manyara National Park, covering more than 1100 square miles! This is why it's often referred to as one of the quieter parks for a safari experience in Tanzania. With less visitors per year spread out over such a large area, you can enjoy the park without seeing many other vehicles even during peak months.
Located just two hours by paved road from Arusha, Tarangire National Park is easily accessible for a day trip but it's well worth a longer stay to truly explore all that the park has to offer.
Best Time to Visit: July – October
Must-See: Elephants, baobab trees, and more than 500 species of birds
Related: What to Expect on a Budget Camping Safari in Tanzania
Susan Gleissner of This Big Wild World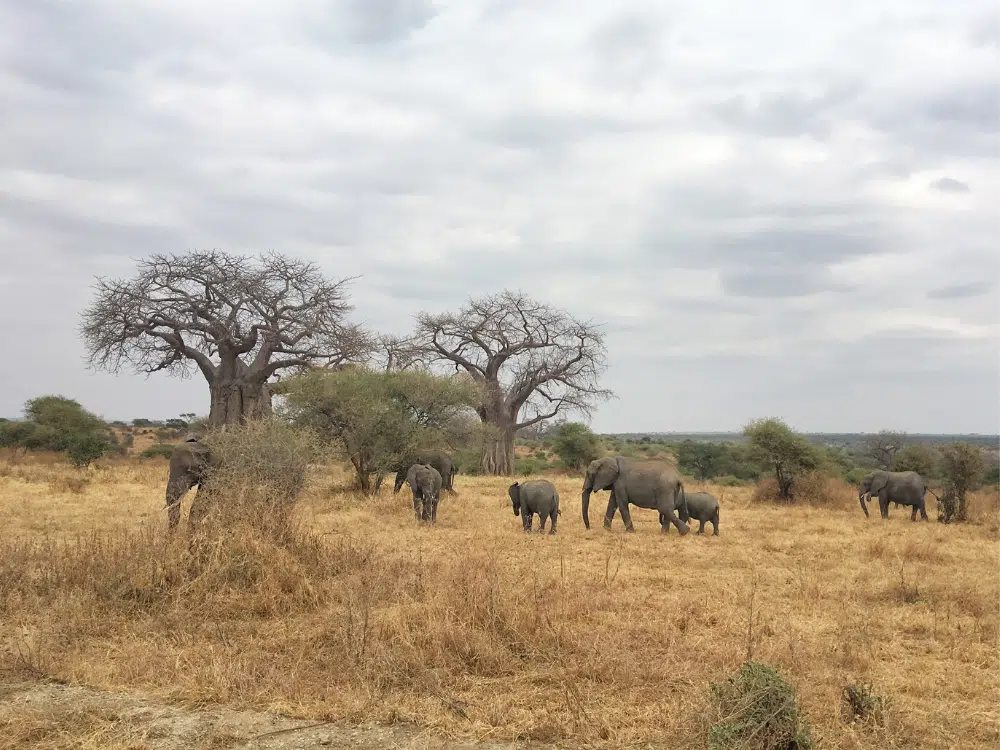 Tayrona National Park
If you love tropical weather, dense jungle forests, and beautiful beaches, then you've got to make a trip to Tayrona National Park in Colombia. Located on the Caribbean coast, Tayrona offers plenty of beautiful coastline to explore. One of the more popular activities is to hike in for an overnight at the Cabo San Juan beach camp. Rent hammocks for the night and indulge in a truly local jungle camping experience. The jungle camp is pretty no-frills with just a simple restaurant, basic lockers, and shared bathrooms. However it's worth it for a fantastically adventurous night in the jungle.
There are plenty of things to do in Tayrona National Park and most visitors spend one to two nights here. There's plenty of hiking, swimming and wildlife spotting. This jungle is home to some fantastic creatures such as wild boar, howler monkeys, caiman, and even jaguars, making it a slice of nature worth protecting. The local native villagers still call this place home and you can visit their Pueblito. Not to mention, natives used carved rock formations to navigate the area, which you can still see today along the Nine Piedras Trail.
Overall, Tayrona National Park is a true gem, filled with plenty of natural beauty and steeped in rich, native history. Visiting this spectacular coastal National Park is a bucket list activity on any Colombia travel itinerary.
Best Time to Visit: January and March (The park is closed for the month of February for religious rituals)
Must-See: Spend the night at Cabo San Juan Beach
Meg Atteberry of Fox in the Forest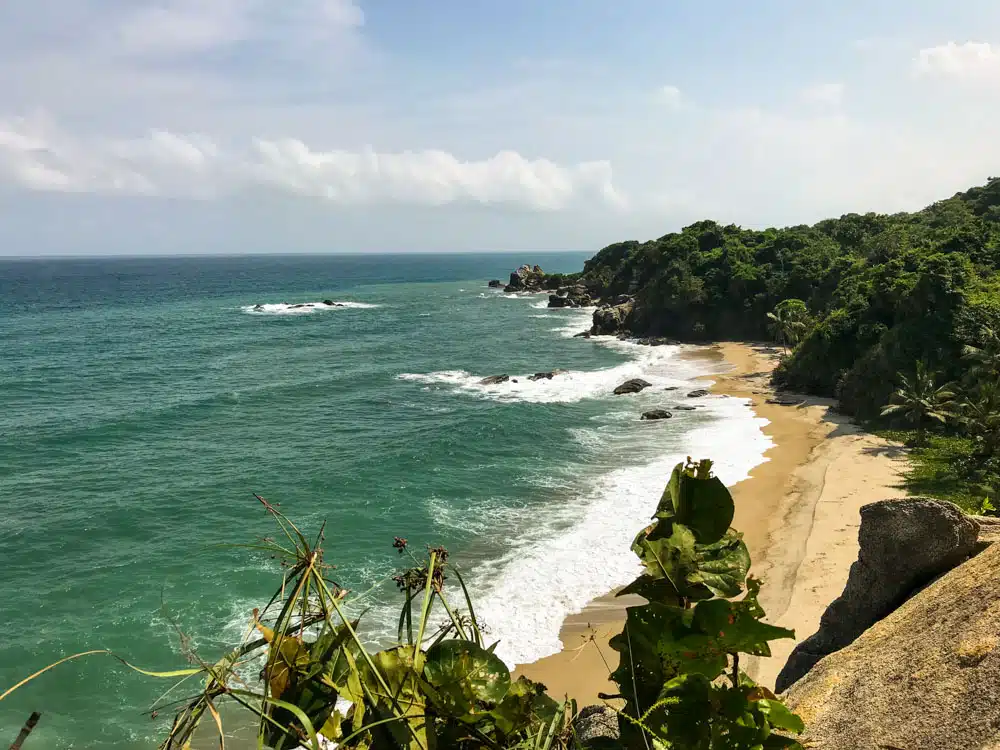 Than Sadet National Park, Thailand
Than Sadet National Park is the only National Park on the small Thai island of Koh Phangan located in the Gulf of Thailand. It occupies a large forested area of the island from its middle to the east and was established in 1983.
Than Sadet is a home to stunning waterfalls (especially in rainy season) and lush jungle occupying the territory. The highest peak of Koh Phangan, Khao Raa, forms part of the National Park too.
To the East of Koh Phangan, Than Sadet Park is the wildest, occasionally opening into wonderful secluded beaches such as those of Thong Nai Pai and Than Sadet Beach. Near the latter one, a series of waterfalls, interconnected by a hiking trail, bear another significance. It's right here where the King Rama V visited on several occasions from 1888 to 1909. His visits gave the park its name, since Than Sadet translates to the "Royal River".
Best Time to Visit: October-November
Must-See: Phaeng Waterfall
Veronika Primm of Travel Geekery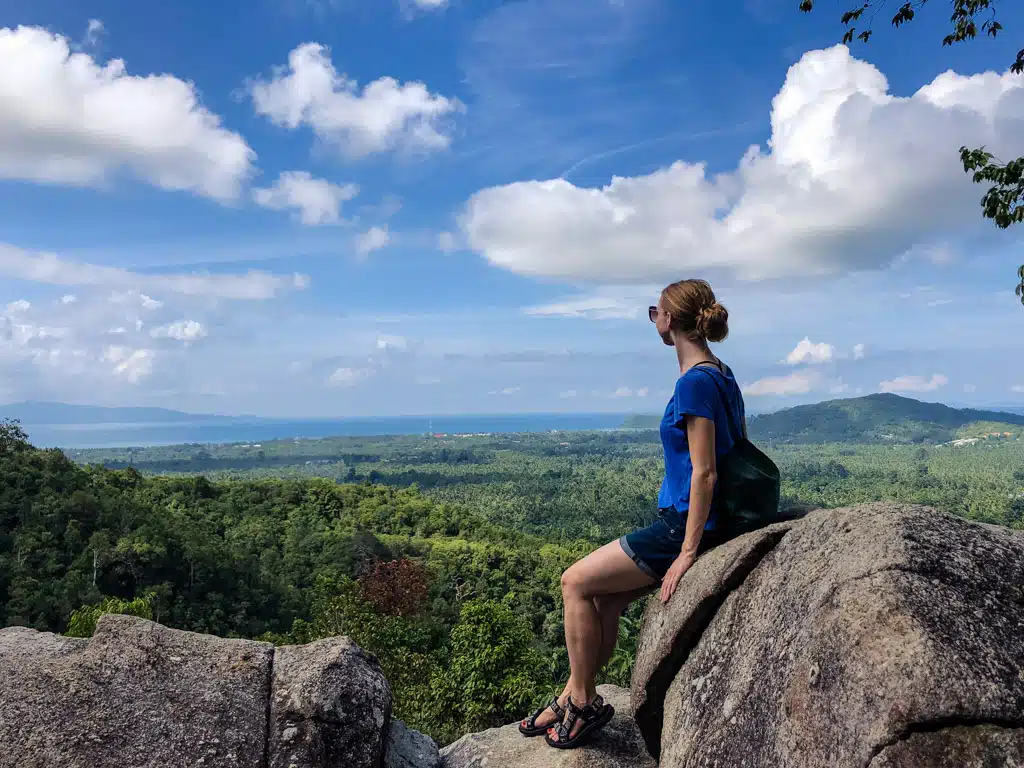 Thingvellir National Park, Iceland
Þingvellir National Park (occasionally spelled Thingvellir in English) is one of the most popular spots to visit in Iceland. Located along the country's famous Golden Circle route, this park has a fantastic combination of history and natural wonders.
Located right along the rift between tectonic plates, this valley is ever so slowly widening as the two pieces of earth's crust push apart. Visitors can even snorkel or scuba dive in the rift to get an up-close look at it. If you'd rather stay out of the chilly water, you can still explore the park's trails and historic spots.
One of the main pathways takes you right down into the rift from the visitor center parking lot. Centuries of Viking gatherings were held here and it played an important role in the development of Iceland as a nation and was designated as a UNESCO World Heritage site because of its significance. Thingvellir can be reached in under an hour from Reykjavik, either by rental car or as part of one of the many guided tours that take visitors to the Golden Circle.
Best Time to Visit: July to August
Must-See: Snorkel Silfra and float between two continents
Kris Morton Of Nomad by Trade
Tikal National Park, Guatemala
Tikal National Park is in Guatemala, not too far from the Belize border making it either the perfect day trip from San Ignacio, Belize or the perfect stop along your way south to Antigua. The park is 575 square kilometers and home to over 3,000 ruined buildings and structures. It's also part of the Maya Biosphere Reserve that protects one-million hectares of dense jungles in the Peten region of Guatemala.
There are two museums in the park you can visit, but the main attraction is walking around and seeing all of the temples. The best way to see and learn about the park is with a tour, that way you really get to learn a lot about the way the Mayans lived here. A sunrise tour is a great option, even if you're not a morning person because you get to see the park before the crowds arrive and you have all day to explore the huge park.
Keep your eyes and ears open for wildlife as you walk since the park is home to 54 species of mammals and 333 species of birds. Tikal is deep in the Jungle and El Remate is about 20 minutes away, but most people stay on the island of Flores, just under an hour away. If you enter the park after 3 PM, your ticket is good the next day as well. Just make sure you bring enough cash for the day and lots of water.
Best Time to Visit: December – April
Must-See: Climbing up the temples
Megan Fire-Lily Johnson of Red Around the World
Viñales Valley National Park, Cuba
Although Cuba is by far the largest country in the Caribbean, it has only ten national parks in total.
Viñales Valley National Park, which is also a UNESCO World Heritage site, is the best known national park. Its landscape is a great contrast to those who simply see the country as white sand beaches and turquoise waters. Instead
It was made a national park by the current government, initiated by Fidel Castro to protect its resources. Prior to the revolution, much of the country was deforested and the national park system aimed to protect these areas, which make up 10 percent of the country.
In the Pinar del Rio region of Cuba, it is a valley amongst the Sierra de los Organos mountains. It is a lush green farming area that is particularly famous for its tobacco production
It is possible to go hiking, spelunking, ziplining, and rock climbing. While many go horseback riding as well, it's not universally advised as many of the horses are in poor condition. It's much better to grab a bicycle and see the region by peddling through it. It is a very popular Cuba tour spot for cycling tour groups.
Best Time to Visit: November – April
Must-See: Visiting a local tobacco farmer is a must-see activity and often at the top of every traveler's list.
Ayngelina Brogan of Bacon is Magic
Zhangjiajie National Park, China
Zhangjiajie National Park is part of the UNESCO World Heritage Site of the Wulingyuan Scenic Area. This is the Chinese National Park that was the inspiration for the Avatar movie and the Zhangjiajie National Park is the most visited part of the Wulingyuan Scenic Area.
The famous elements of Zhangjiajie National Park are the karst mountains that give the park a somewhat ethereal feel. The park exists on two levels, the higher and the upper and is easy to navigate. Buses run from the park entrances and take tourists to the main scenic areas, although it is possible to hike between some of the locations. While there aren't many western tourists visiting here, there are a lot of Chinese tourists. You'll want to plan to visit during the week if possible to avoid the crowds.
It's the landscape and the landforms of the karst mountains that you'll want to visit Zhangjiajie for and the reason that it's a protected area. And it does need protecting from further monstrosities such as the glass and steel Bailong elevator built into the karst to take tourists from the lower to the upper level.
This is a stunning area to visit, and there are well-formed trails between the bus stops and the scenic viewpoints. Go early and stay late to see the National Park with fewer tourists, definitely avoid holiday times and you'll get a sense of the glory of this protected area
Best Time to Visit: October
Must-See: The Golden Whip Stream Most tourists turn back after a hundred meters or so, so you'll have a peaceful time and this really is quite beautiful.
Sarah Carter of A Social Nomad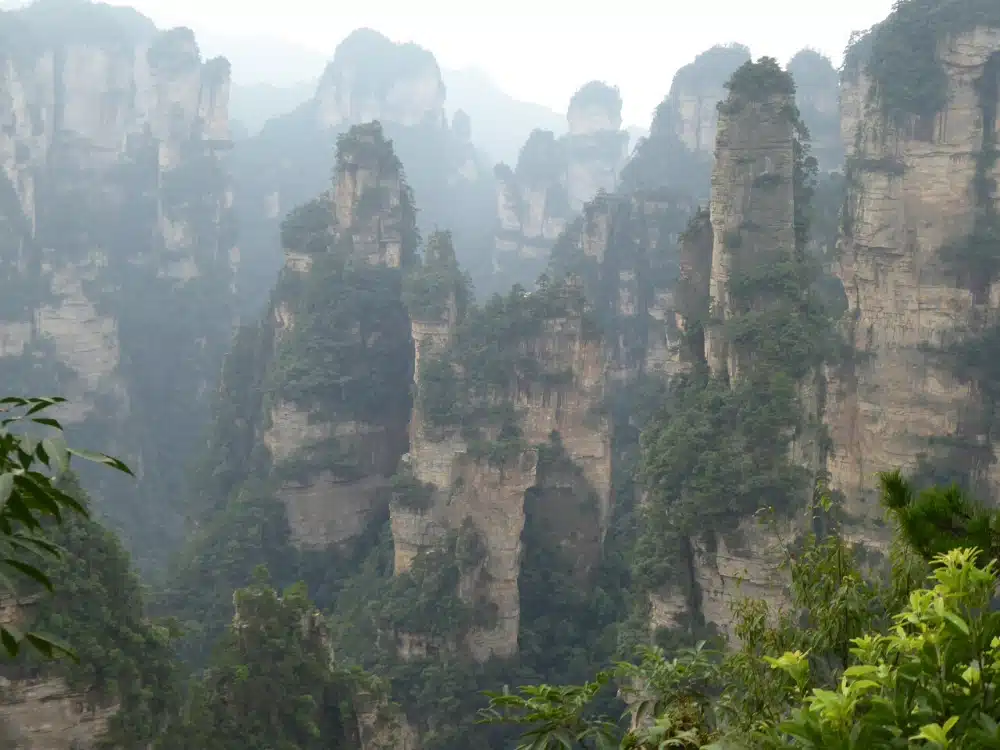 Get your National Park Obsessed Gear!
What Non-US National Parks do you plan to visit in 2020?