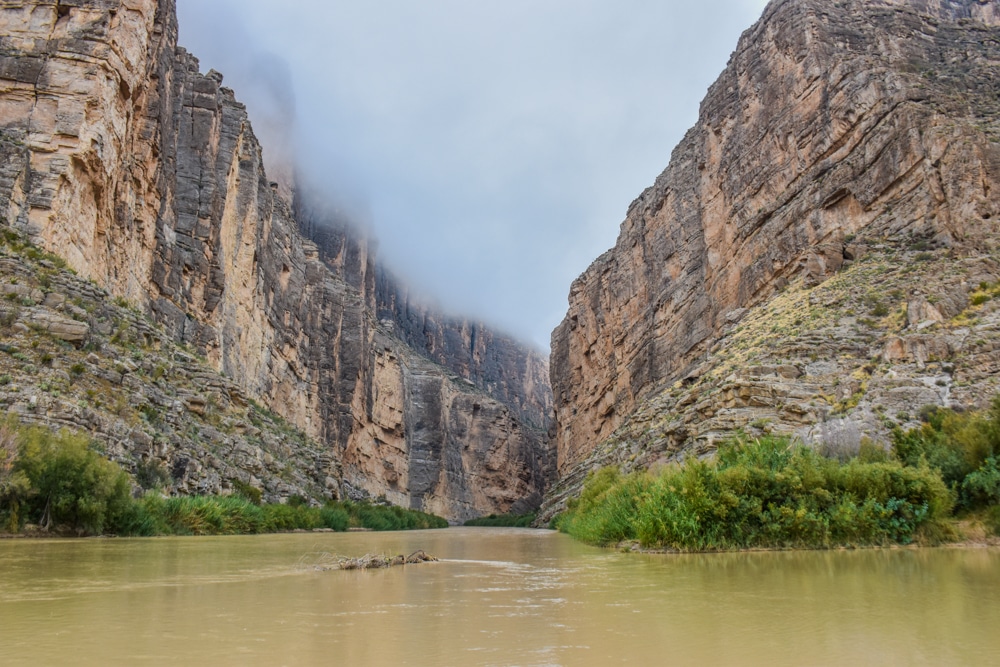 The Ultimate Guide to Camping in Big Bend National Park
This post may contain affiliate links, meaning if you book or buy something through one of these links, I may earn a small commission at no extra cost to you! Read the full disclosure policy here
---
Big Bend National Park is a hidden gem along the United States / Mexico border. This massive park is a diverse mix of desert, mountains, and rivers. It is a geological wonder that charts the movements of tectonic plates like no other national park. The park is home to the tail ends of both the Appalachian Mountains and the Rocky Mountains and been further shaped by volcanos and rivers. The park is covered with the diverse plant life of the Chihuahuan Desert, Chisos Mountain range, Rio Grande River valley. Get a jump on exploring the park by camping in Big Bend National Park.
Here is everything you need to know about front-country camping in Big Bend National Park.
Help support this site by purchasing one of our National Park Shirts, Poster, and other gear. Every purchase includes a donation to the national parks and helps keep National Park Obsessed's website free to use and producing more national park guides.
Looking for more help planning your next adventure? Join the National Park Obsessed Facebook Group here to connect other national park lovers, trade advice, or see inspiring photos of the National Parks?
Big Bend National Park Camping
Things to Know about Big Bend Camping
All campgrounds are open year-round. Reservations are available from November 15 – April 15. All sites are first-come-first-serve for the rest of the year.
Only Rio Grande Village and Chisos Basin Campgrounds have ADA specific sites. The Rio Grande RV Village has paved sites for RV users. All campgrounds have ADA accessible toilets and other campsites are level and may be usable by people in wheelchairs.
Reservations are released 6-months rolling basis. Make your reservation as early as possible. Space can fill up fast, especially around spring break.
RV's are limited to the Rio Grande Campground and RV Park. RV's under 24 feet and trailers under 19 ft are allowed in Chisos Basin Campground.
Quiet Hours are from 8 pm to 8 am. Generator use is limited to specific sites or the RV Park.
Most campsites can have up to 8 people. You are allowed a maximum of one-wheeled camping vehicle and one tent or four tents and two passenger vehicles per site. Please note some of the smaller sites are unable to accommodate eight people.
All wood and ground fires are PROHIBITED including pressed wood logs or wood chips. Charcoal grills and gas grills are permissible, provided they are attended at all times. Do not place charcoal grills on tables.
Store all food items in your car or bear box. Please do NOT leave any food, utensils out, or any scented items. This includes toothpaste, toothbrush, chapstick. Pretty much put everything but what you are going to sleep in your car. Big Bend National Park is in bear country. Properly secure all items so no wildlife can get it.
Be prepared for gusty winds. Ensure all items are properly secured. These winds have been known to blow tents around.
Pay attention to the weather. Low areas near the Rio Grande River are subject to flooding.
Getting to Big Bend National Park
The closest airport to Big Bend is the Midland/Odessa Airport (MAF). Midland/Odessa Airport is located about 3 hours from the park's Persimmon Gap entrance. The closest mid-sized commercial airport is El Paso International (ELP). El Paso is about 4.5 hours from Big Bend.
While there is no public transportation to Big Bend National Park, Amtrak's Sunset Unlimited and Greyhound buses stop in Alpine, Texas. You can rent a car in Alpine and make the hour drive to the park.
Estimated Drive time to Big Bend National Park
Alpine, Texas – 1 hour
Midland, Texas – 3 hours
El Paso, Texas – 4.5 hours
San Antonio, Texas – 6 hours
Dallas, Texas – 8 hours
Houston, Texas – 9 hours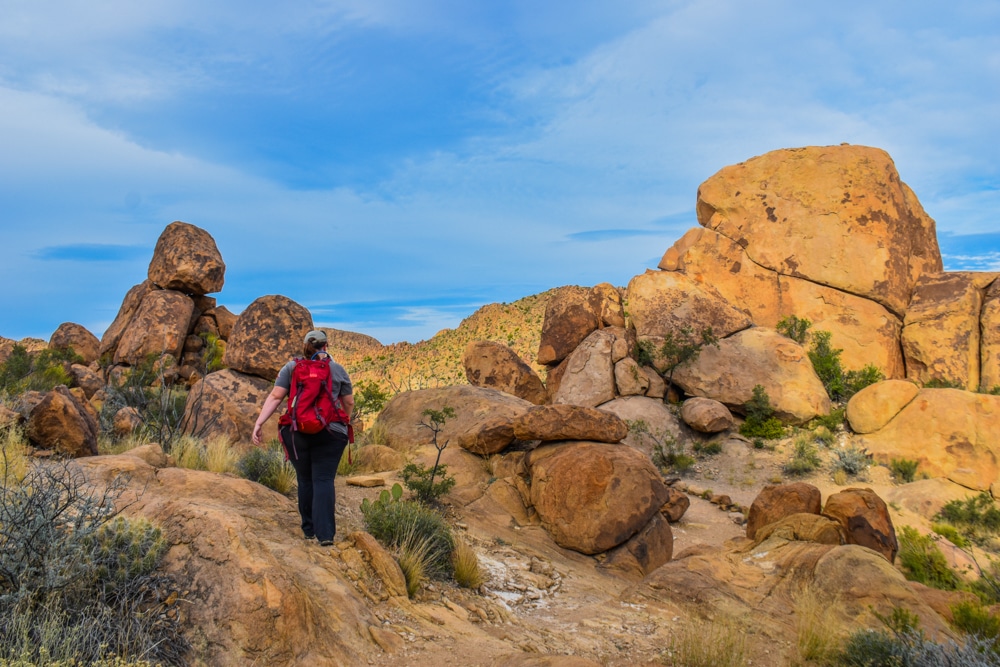 Where to camp in Big Bend National Park?
Big Bend Campground Map
Campgrounds in Big Bend National Park
Chisos Basin Campground
Cottonwood Campground
Rio Grande Village Campground
Rio Grande Village RV Park
Campgrounds near Big Bend National Park
Big Bend Resort and Adventures
Big Bend State Park
BJ's RV Park
Longhorn Ranch Motel
Marathon Motel and Trailer Court
Maverick Ranch RV Park
Rancho Topanga Campgrounds
Stillwell's RV Park/Store
Study Butte RV Park
Camping at Big Bend National Park
** All Campground prices are valid as of 19 November 2019.
Big Bend Campgrounds
Chisos Basin Campground
Chisos Basin Campground is the pr