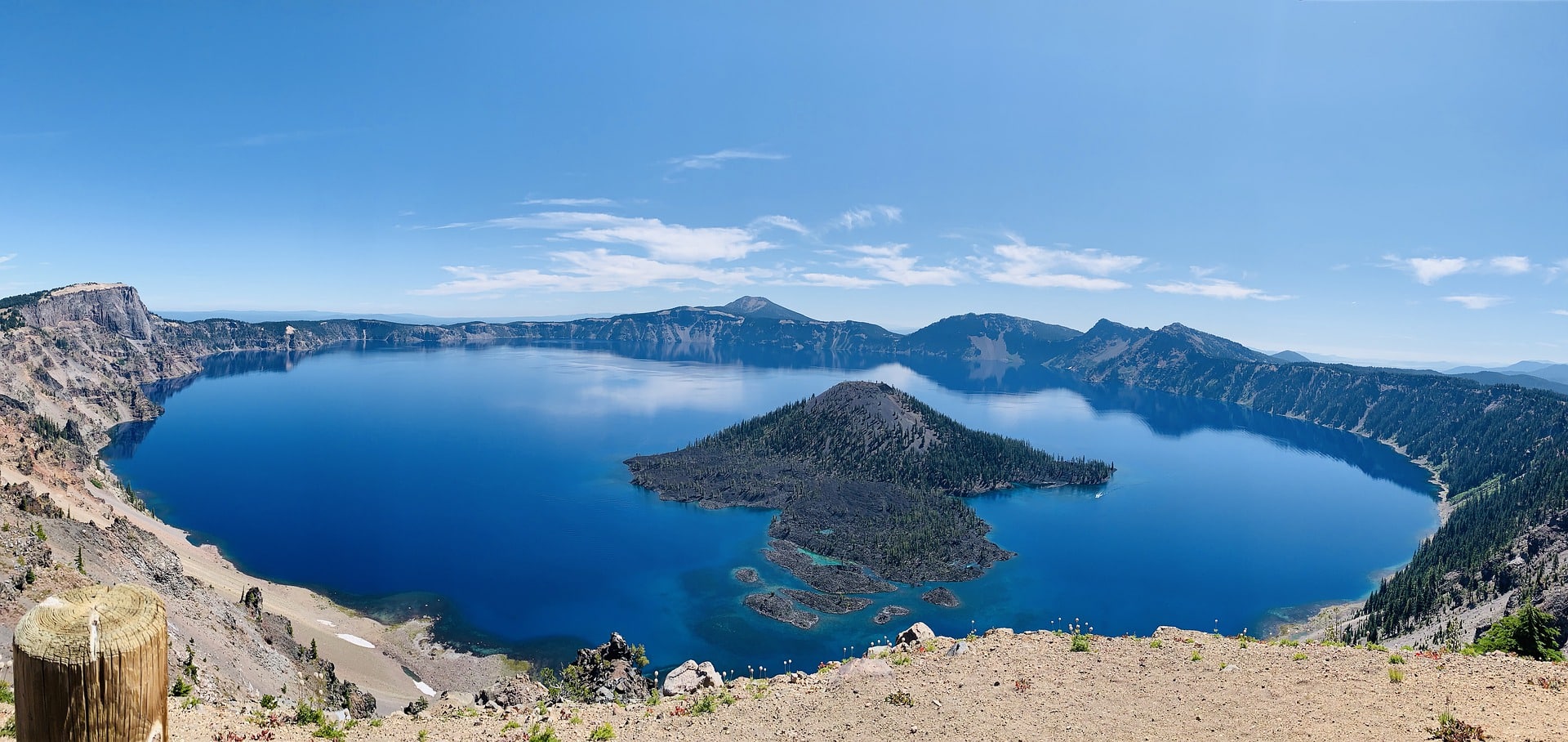 The Ultimate Guide to Camping in Crater Lake National Park
This post may contain affiliate links, meaning if you book or buy something through one of these links, I may earn a small commission at no extra cost to you! Read the full disclosure policy here
Crater Lake National Park is one of the more interesting national parks. At its core, this national park is a giant lake on top of a massive volcano. The famed blue lake of Crater Lake fills the massive caldera left behind by an eruption of Mount Mazama. As Oregon's only National Park, Crater Lake is an amazing park to explore. It can take over an hour to drive from one area of the park to the next so staying in Crater Laker is one of the best ways to make the most of your time in the park. Here is how to get a jump on exploring the park by camping in Crater Lake National Park.
Help support this site by purchasing one of our National Park Shirts, Poster, and other gear. Every purchase includes a donation to the national parks and helps keep National Park Obsessed's website free to use and producing more national park guides.
Looking for more help planning your next adventure? Join the National Park Obsessed Facebook Group here to connect other national park lovers, trade advice, or see inspiring photos of the National Parks?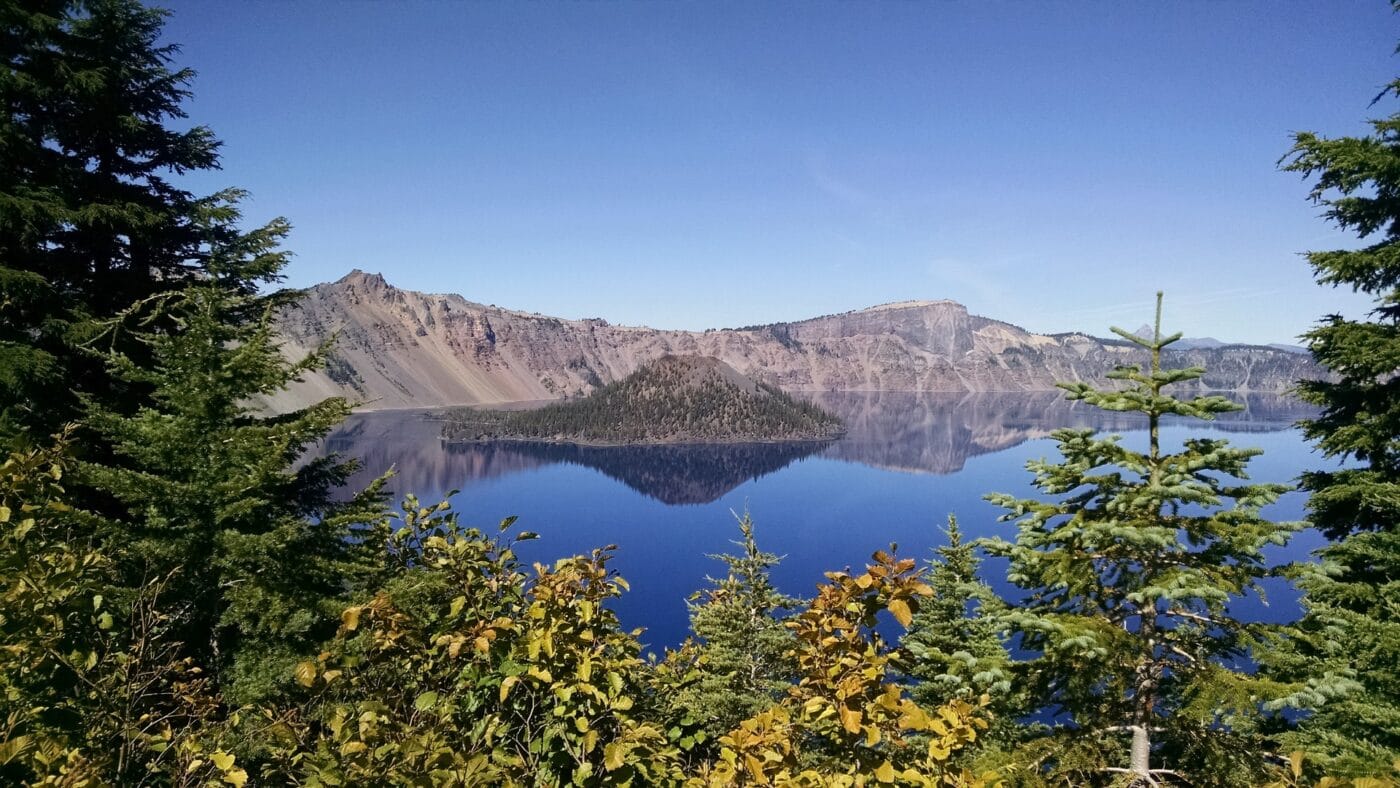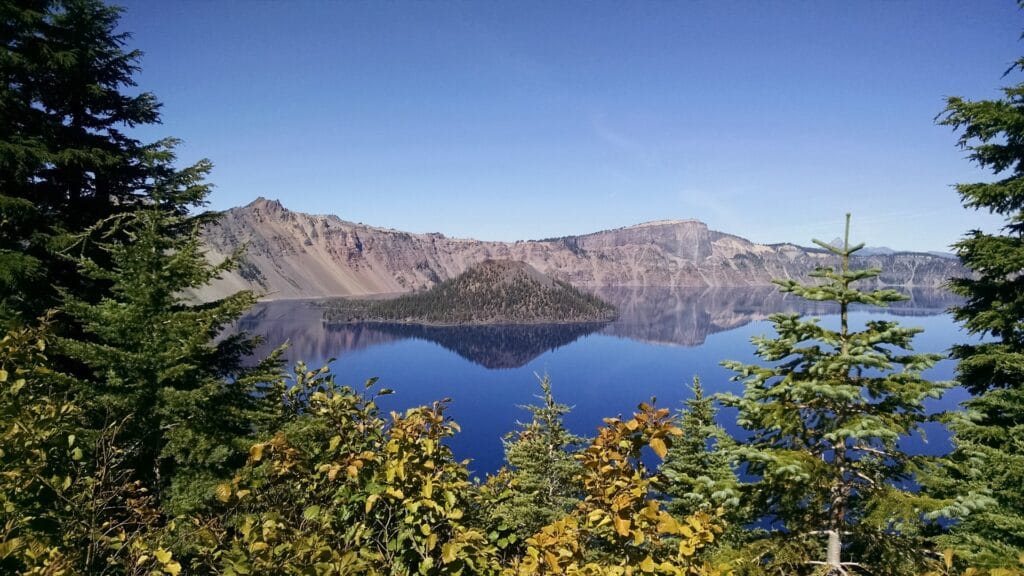 Getting to Crater Lake National Park
The closest airport to Crater Lake is Rogue Valley International-Medford Airport (MFR). This small regional airport is located about one and one-quarter hours away from Crater Lake. The closest mid-size airports are Eugene Airport (EUG) and Portland International Airport (PDX).
Crater Lake National Park has 3 entrances. The south and west entrances are open year-round. The south entrance is reached via Hwy 97 to Hwy 62. The west entrance reached via I-5 and Hwy 62. The north entrance is generally closed from November to June. The north is reached via I-5 or Hwy 97 and Hwy 138. Please check alerts before trying to enter the park via the north entrance.
Estimated Drive Time to Crater Lake National Park
Bend, Oregon – 2 hours
Eugene, Oregon – 2.5 hours
Portland, Oregon – 4.5 hours
Reno, Nevada – 6 hours
Sacramento, California – 6.25 hours
Boise, Idaho – 7 hours
Seattle, Washington – 7 hours
San Francisco, California – 7.5 hours
If visiting Crater Lake between July 1st and Labor Day, there is a daily shuttle to Crater Lake from Klamath Falls, Oregon. This shuttle aligns with the Coast Starlight from Los Angeles to Seattle and vise versa. This is the only public transportation to the park.
During the summer, the Crater Lake Trolly offers daily tours around the 33-mile Rim Drive. This tour makes five to seven stops along the rim and the tour takes two hours. There is no other public transport within the park.
Crater Lake National Park Camping
Things to Know about Crater Lake Camping
Crater Lake National Parks has 2 campgrounds. Neither campground is open year-round.
There is no year-round camping in Crater Lake National Park.
Reservations are available at the Mazama Campground from July to September.
Mazama Campground ADA specific sites. These sites are A10, B1, B6, F17(RV), F21(RV).
Quiet Hours are from 10 pm to 7 am. Generator use only allowed from 8 am to 8 pm at Mazama Campground. Generators are prohibited at Lost Creek Campground.
Quiet Hours are from 10 pm to 7 am. Generator use only allowed from 8 am to 8 pm at Mazama Campground. Generators are prohibited at Lost Creek Campground.
RV's are only allowed in Mazama Campground. RV's are limited to 50 ft or less. Individual site length varies by the campsite.
Hookups are available at Mazama Campground. A dump station is available at Mazama.
Standard campsites can have up to 6 people. You are allowed a maximum of two vehicles and two tents.
Wood and charcoal fires are generally allowed in all campgrounds unless fire danger prompts special restrictions. All firewood brought into or burned at the park must be "Approved Pacific Northwest Firewood." Please do not transport firewood. Burn it where you buy it.
Store all food items in your car or bear box. Please do NOT leave any food, utensils out, or any scented items. This includes toothpaste, toothbrush, chapstick. Pretty much put everything but what you are going to sleep in your car. Crater Lake National Park is in bear country. Properly secure all items so no wildlife can get it.
What to pack to camp at Crater Lake?
Tent – This is your home away from home when camping. I prefer the lighter, more packable backpacking tents so I can use them while car camping but at the same time still backpack with them. I have both a one-man and a two-man tent.
Sleeping Bag – Your sleeping bag is critical to getting a good night's sleep. There are a wide ranges of options and picking a sleeping back requires you to know HOW you sleep. Do you sleep hot, do you sleep cold, do you like to be toasty warm? What temperatures are you expecting to have to sleep in? All sleeping bags come with a number rating. A sleeping bag with a 0 rating is rated designed to keep the average person comfortable at 0°F. 20 is rated for 20°F and so on. I always recommend getting a sleeping bag rated for below freezing. It isn't uncommon for temperatures to fall below freezing in some parks (even during summer). I personally use a sleeping bag rated for 0 because I like to spring and fall camp.