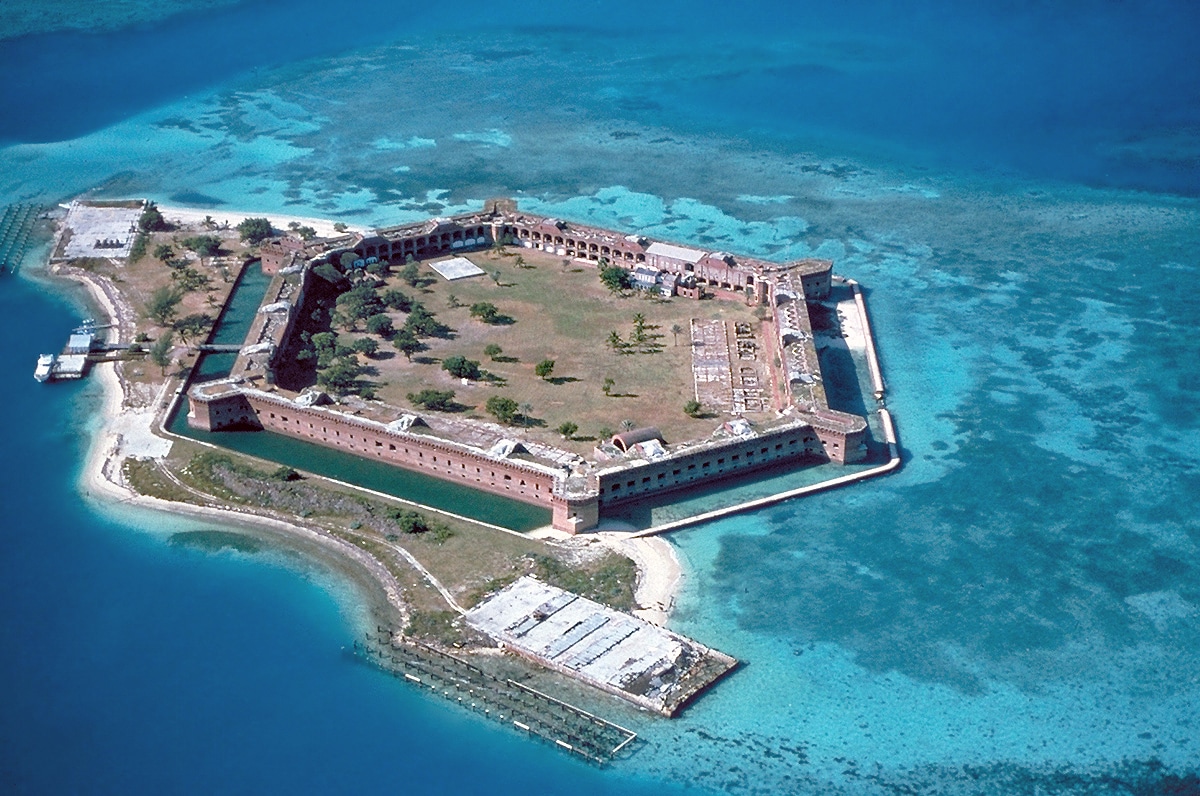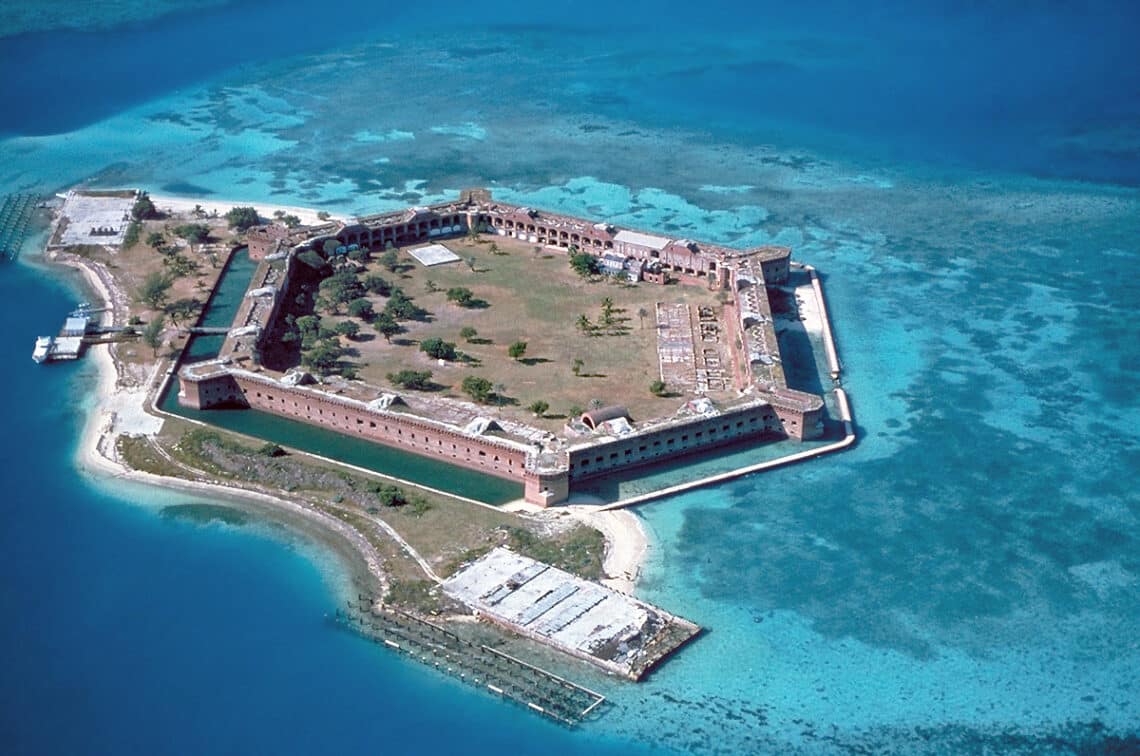 All about Dry Tortugas National Park
This post may contain affiliate links, meaning if you book or buy something through one of these links, I may earn a small commission at no extra cost to you! Read the full disclosure policy here
---
Dry Tortugas National Park is the most remote national park in the lower 48. This chain of islands sits about 70 miles west of Key West, Florida. Its remote location makes it one of the least visited National Parks in the United States. Dry Tortugas National Park is made up of seven small islands and the surrounding reefs and oceans. The park has a rich history with Fort Jefferson and it's ties to President Abraham Lincoln's assassination. Today, visitors to Dry Tortugas National Park can explore the fort and enjoy some of the best coral reefs in the United States.
Looking to join other national park lovers, trade advice, or see inspiring photos of the National Parks? Join the National Park Obsessed Facebook Group here.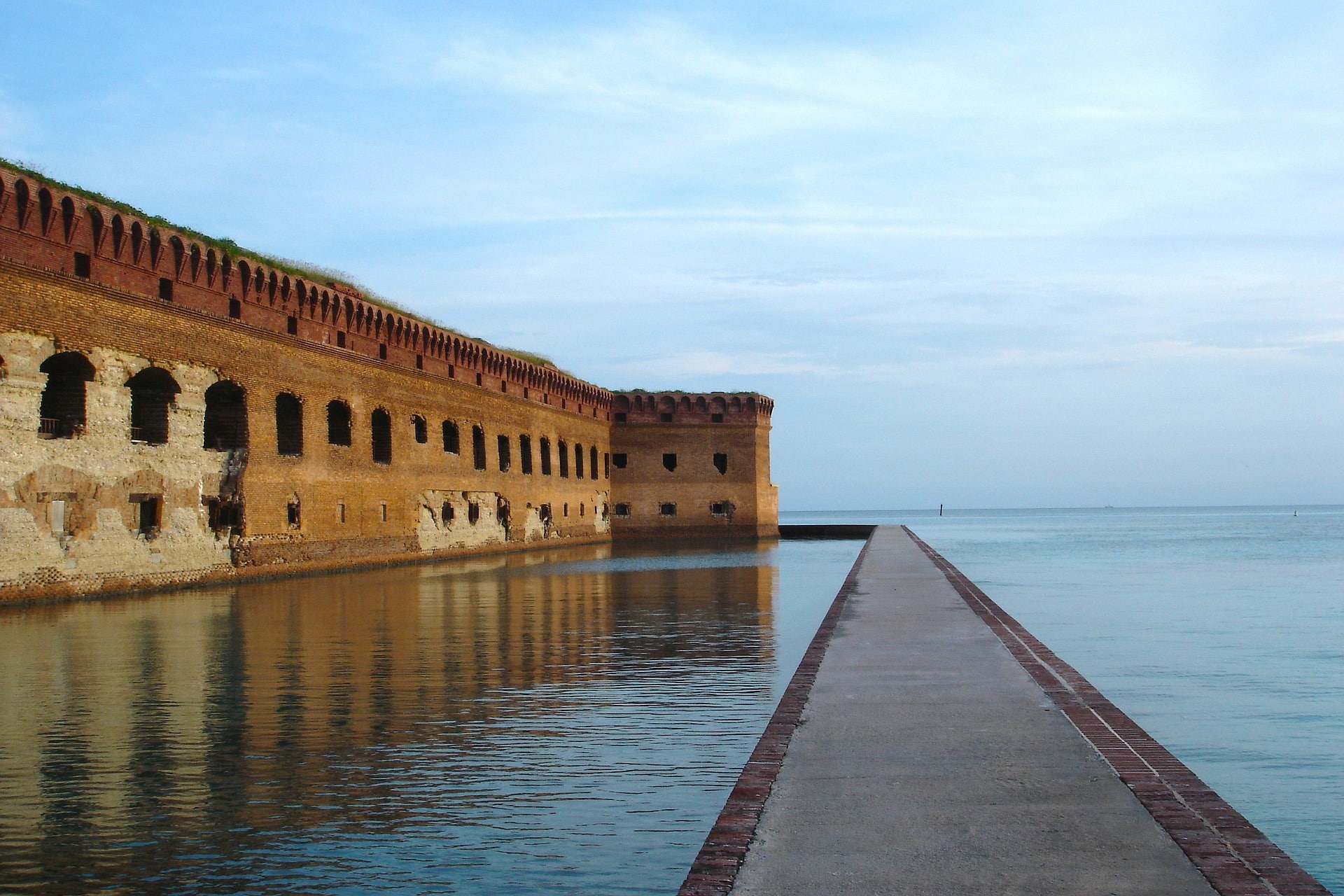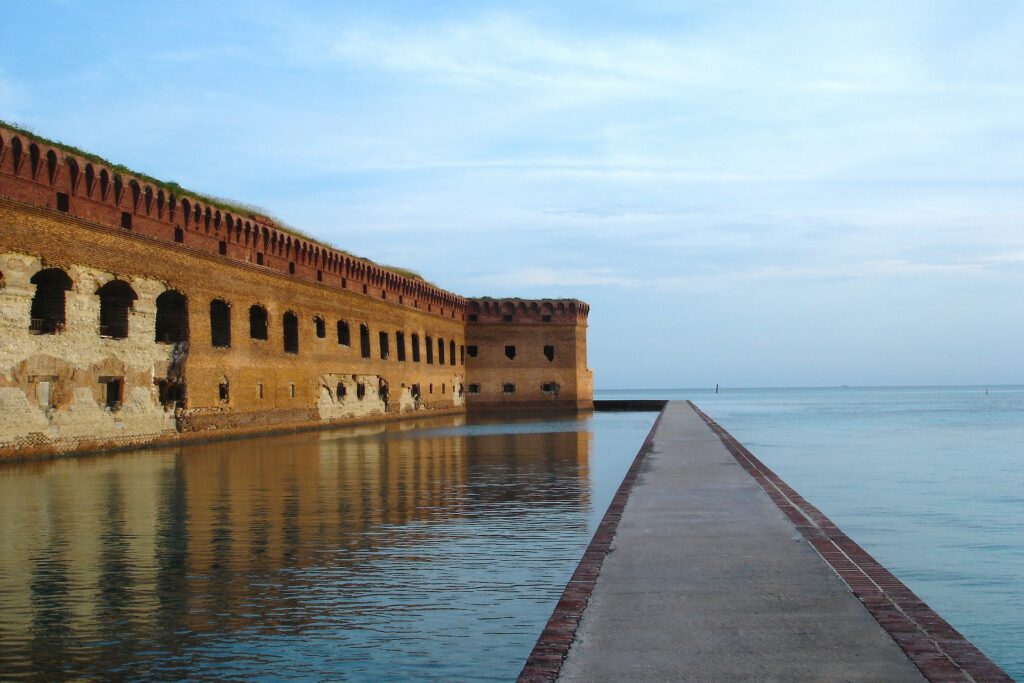 Dry Tortugas National Park Profile
Region
Southeast Region
Park Size
64,701 acres (101.1 sq miles) (261.8 sq km)
About the size of Saint Kitts and Nevis
Elevation
Highest point: 10 feet (3 m) at Loggerhead Key
Lowest point: 0 feet (0 m) at the Gulf of Mexico
Location
Monroe County, Florida
Nearby Cities
Key West, Florida
Founding Date
Fort Jefferson National Monument – January 4, 1935
Dry Tortugas National Park – October 26, 1992
Visitors
56,810 (in 2018)
Busy Season
late-December to April
Visitor Centers
Fort Jefferson Visitor Center – Open Year-Round
Eco Discovery Center – Open Year-Round
The "Bight" Interpretive center Key West Historic Seaport – Open Year-Round
Park Hours
Open 365 days (24 hours a day)
Entrance Fees
7-day Per Person – $15
Under 16 are free
Annual Pass
American the Beautiful Pass – $80
Pets
Yes but not allowed on the ferry. If bringing, please review the Dry Tortugas Pet Policy.
Dry Tortugas National Park Climate
| | | | | | | |
| --- | --- | --- | --- | --- | --- | --- |
| | Jan | Feb | Mar | Apr | May | Jun |
| Average high in °F: | 75 | 76 | 79 | 82 | 85 | 88 |
| Average low in °F: | 65 | 66 | 69 | 72 | 76 | 78 |
| Av. precipitation in inch: | 1.95 | 1.63 | 1.62 | 1.86 | 3.02 | 4.55 |
| Av. Snowfall in inch: | 0 | 0 | 0 | 0 | 0 | 0 |
| | Jul | Aug | Sep | Oct | Nov | Dec |
| Average high in °F: | 89 | 90 | 88 | 85 | 80 | 76 |
| Average low in °F: | 80 | 79 | 78 | 76 | 71 | 60 |
| Av. precipitation in inch: | 3.66 | 5.40 | 6.57 | 5.22 | 2.45 | 2.02 |
| Av. Snowfall in inch: | 0 | 0 | 0 | 0 | 0 | 0 |
Dry Tortugas National National Park Guide
Check out nearby National Park Service Sites (less than a 4-hour drive):
Check out nearby National Park Service Sites (less than an 8 hour drive):
Big Cypress National Preserve
Canaveral National Seashore
Castillo de San Marcos National Monument
De Soto National Memorial
Fort Matanzas National Monument
Dry Tortugas Gear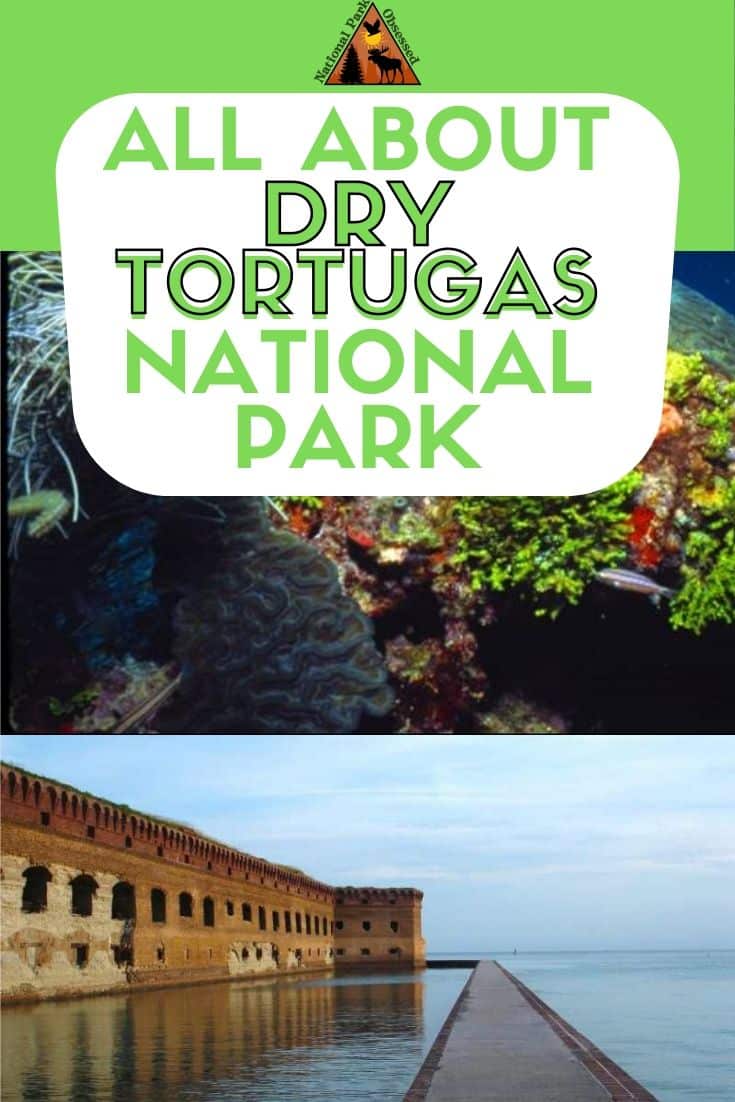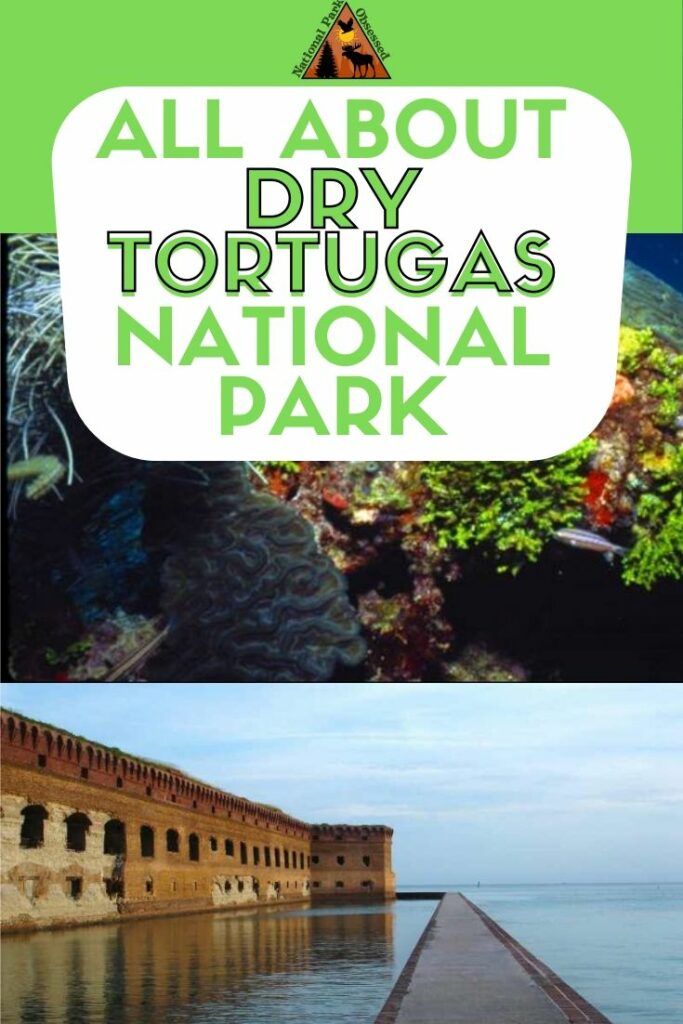 Cover Photo Credit and Pinterest Pin Photos: National Park Service