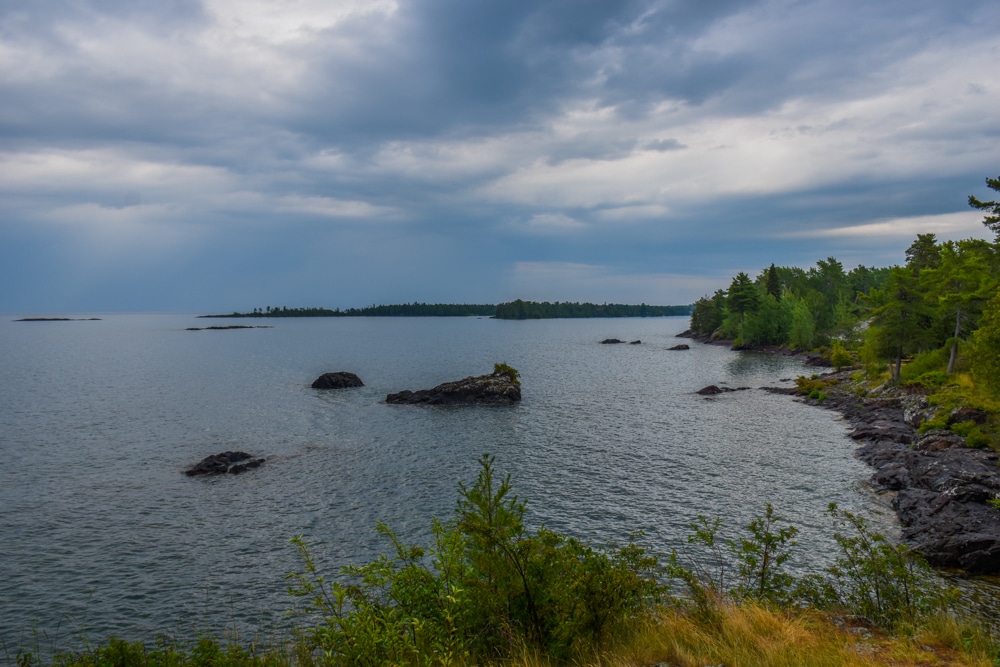 16 Things to Know Before Visiting Isle Royale National Park
Isle Royale National Park is a hidden gem and sort of secret among the national park obsessed. Located in Lake Superior near the Canadian border, this national park is a hiker, boater, canoer, and kayaker's dreamland. This dreamland has a few minor things that make planning a visit a challenge. Here are 16 things to know before visiting Isle Royale National Park.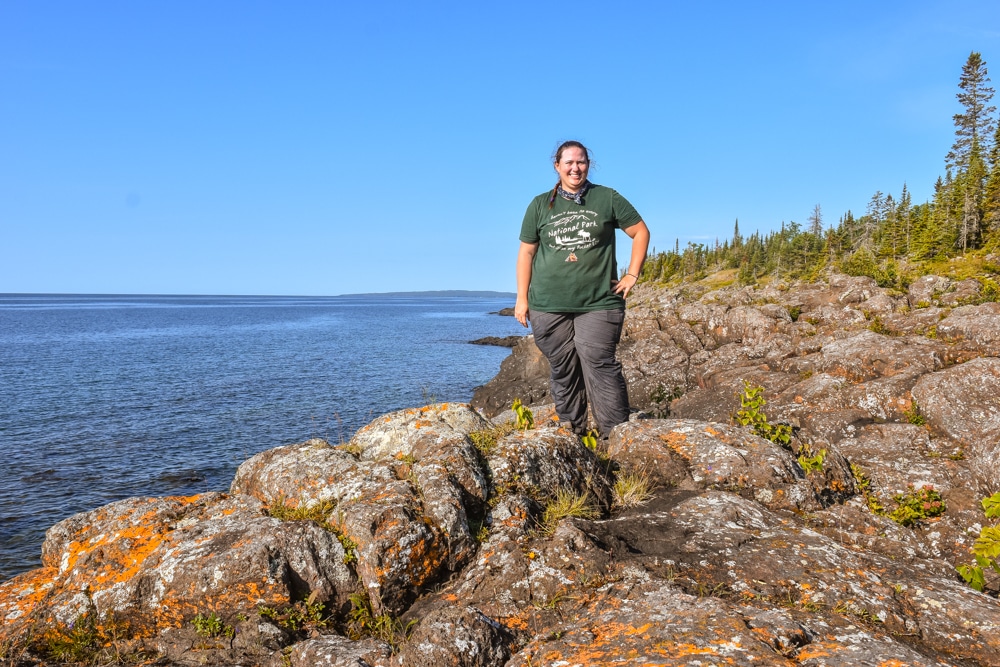 This post may contain affiliate links, meaning if you book or buy something through one of these links, I may earn a small commission at no extra cost to you! Read the full disclosure policy here
Things to Know Before Visiting Isle Royale National Park
Isle Royale National Park is located in Michigan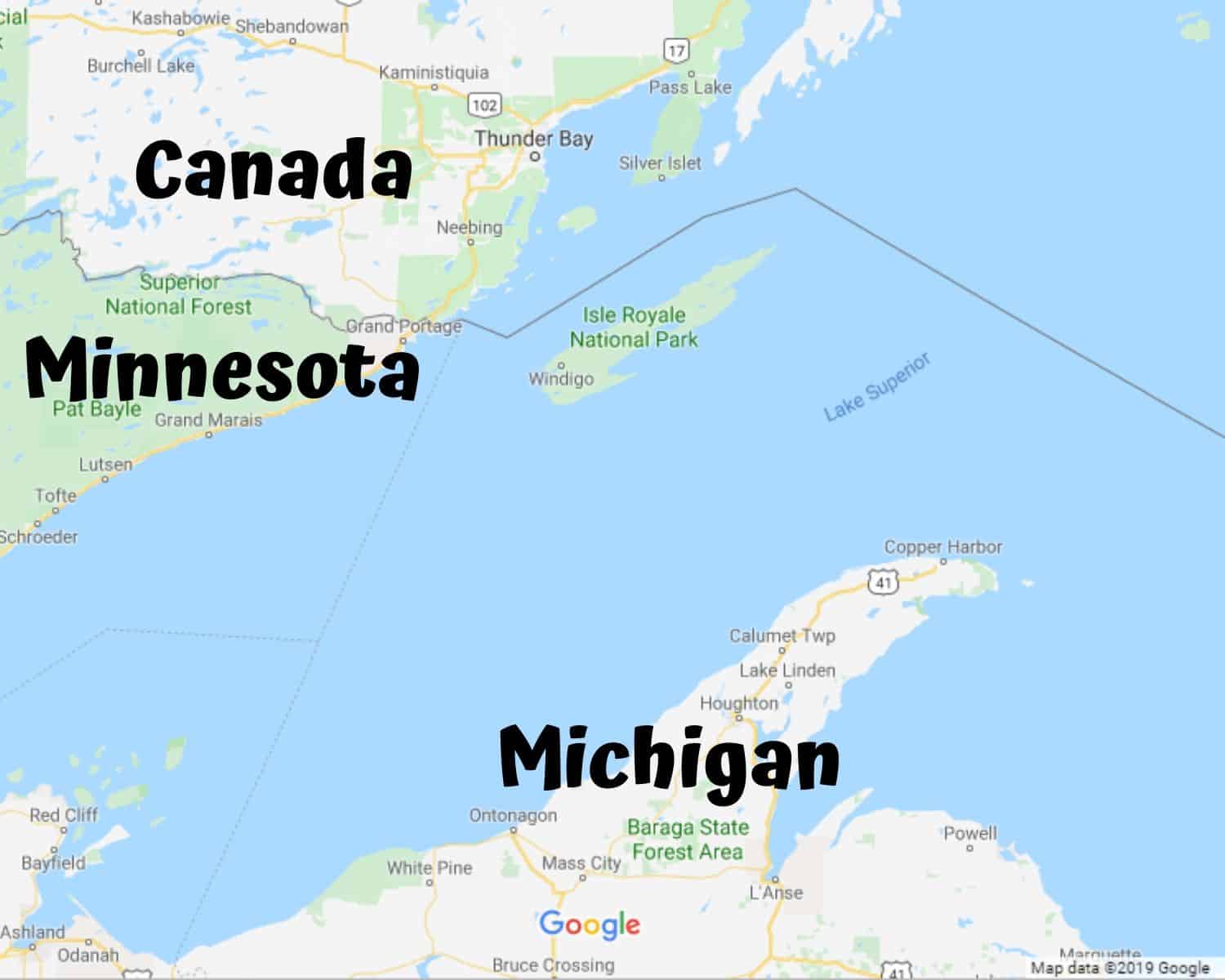 Isle Royale doesn't look like it should belong to Michigan. It is kind of surprising that Minnesota doesn't have two national parks or that the island should belong to Canada.
There is a rather complex and interesting history as to why Isle Royale ended up as part of the United States and the state of Michigan. Isle Royale was acquired by the United States from Great Britain as part of the 1783 Treaty of Paris. At this time, very little was done with the island. Great Britain remained in control of the island until the War of 1812.
In the 1830s, the territory of Michigan started working on gaining statehood. Statehood was delayed over a small strip of land called the Toledo Strip. This 468 square mile area included the city of Toledo and the important shipping hub of Maumee Bay. The state of Ohio and the territory of Michigan both laid claimed this land. The fight included legislative battles and the armed occupation of the region. In the end, Michigan was with two options
Getting Isle Royale and the rest of what is now known as the Upper Peninsula and become a state
Keep arguing, go bankrupt and not become a state
It took two state conventions and pressure from President Andrew Jackson before Michigan took option number 1.
As if that drama over Isle Royale wasn't enough. The Grand Portage Band of the Ojibwas people lived in the area and regularly used the island. The Grand Portage Band considered themselves to be it and their homeland was in British territory. They weren't and this was discovered as part of the 1842 Treaty of La Pointe.
This is just the drama that went on before Isle Royale was considered for National Park status.
It is made up of over 450 islands.
Isle Royale National Park is made up of more than just the island of Isle Royale. There are about 450 smaller islands in the surrounding waters.
The island of Isle Royale is the third largest island in the contiguous United States and the second-largest island in the Great Lakes. Isle Royale is 206.7 square miles and makes up about 23% of the national park.
Of the other roughly 450 park islands, only 110 of the islands are formally named. Highly experienced sea kayakers and boaters are welcome to explore any of these islands.
Please note that sea kayaking on the cold waters of Lake Superior is not for the faint of heart. Please know your limits. If you are not a highly experienced kayaker but would like to explore Isle Royale by water consider booking a 4-day kayak trip with Kenewaaw Adventure Company.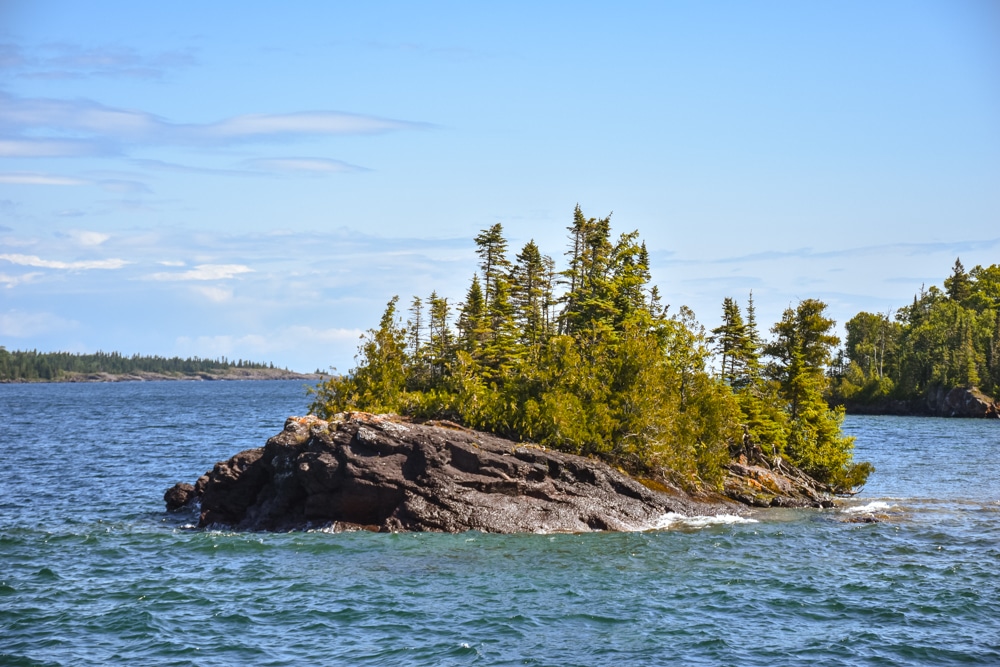 Isn't open year-round
Isle Royale National Park is the only national park that closes to visitors for part of the year. Other parks may temporarily close sections for wildlife protection or weather but Isle Royale completely closes to the public from November 1 to April 15 of every year. This includes all of Isle Royale's islands plus 4.5 miles out into Lake Superior.
Access to Isle Royale National Park Limited
Isle Royale National Park is the second most remote national park in the lower 48. The shortest ferry ride is only 26 miles compared to Dry Tortugas 70 mile ferry ride. There are only two ways to get to Isle Royale National Park. Visitors can only arrive via boat and seaplane. Both options are pricy but the island isn't easy to get to.
Unless you have a private boat, visitors to Isle Royale have two locations for arriving on the island. Windigo is located at the Southwest end of Isle Royale and Rock Harbor on the northeast end of Isle Royale. Both areas can be reached via ferries and seaplanes.
Seaplane to Isle Royale National Park
The only commercial seaplane service is through Isle Royale Seaplanes. Isle Royale Seaplanes flies out of Houghton, MI, and Grand Marais, MN. The land at both Windigo and Rock Harbor and offer an intra-island ticket between the two.
Ferry to Isle Royale National Park
The ferries are a little more complex. There are four passenger ferries to Isle Royale National Park. The ferries depart from three different locations.
Ranger III
The Ranger III is 165 foot long, 34 feet wide, 648-ton vessel that carries 128 passengers. It departs from Houghton, Michigan and travels to Rock Harbor and back the following day. This vessel takes 6 hours each way.
The Ranger III passengers need to plan on staying at Isle Royale overnight.
Isle Royale Queen IV
The Isle Royale Queen IV is a 100-foot long vessel that carries 85 passengers. It departs from Copper Harbor, Michigan and travels to Rock Harbor and back in the same day. This vessel takes 3.5 hours each way.
Isle Royale Queen IV does day trips. Day-trippers will have between 1.5 and 3 hours in the Rock Harbor area. Time varies based on weather conditions.