Did you know that National Park Service manages 419 different national parks? Only 62 of the units hold the prestigious title of National Park. These big names such as Great Smoky Mountains, Yellowstone, and Grand Canyon often hough the limelight. All of these big names deserve the attention but there are some fantastic National Monument waiting to be explored.
Since many of us are stuck at home self-isolating and can't get / shouldn't get out and explore our parks, we are going to an epic educational competition of between 32 of the most amazing National Monuments from across the United States.
Which Monument will win?
Monument Madness 2020 starts on Wednesday, March 25.
Step One – Download your Monument Madness Bracket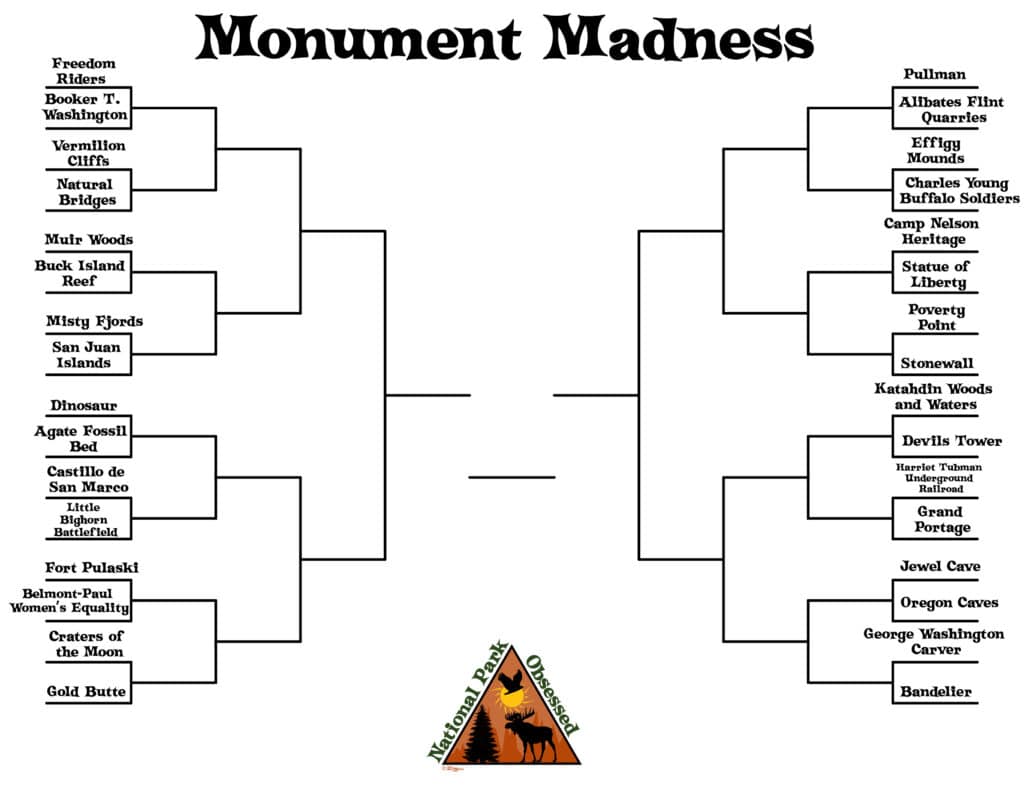 Step Two – Fill out your Monument Bracket
Pick your favorite national monument. I selected 32 National Monuments from around the United States to ensure fair representation across the board. I did the initial ranking based on the type of monuments such as historical monuments verse historical monuments and outdoor monuments verse outdoor monuments. While most of the monuments are managed by National Park Service a few are managed by other federal agencies.
Step Three – Share your bracket with the National Park Obsessed Group
Step Four – Vote for your favorite National Monuments
After you have filled in your bracket, it is time to vote. Each day head over to the National Park Obsessed Facebook Page to see each match-up.
Place your vote by commenting directly on each Monument Madness Facebook Posts.
Round 32 – March 25 – April 2
Round of 16 – April 2 – April 6
Round of 8 – April 7 – April 10
Quarterfinals – April 11 – April 12
Final – April 13
To thank everyone for participating in Monument Madness we will be giving away a few prizes. Each day we will be randomly selecting one commenter each day to win a small prize. Once we have a grand champion, we will be selecting one participant to win a Grand Prize.
The Grand Prize includes a National Park Obsessed T-shirt of your choice, America the Beautiful Pass, and an 8X10 Studio Inception print of your choice.
Step Five – Follow the Results
Round of 32 Winners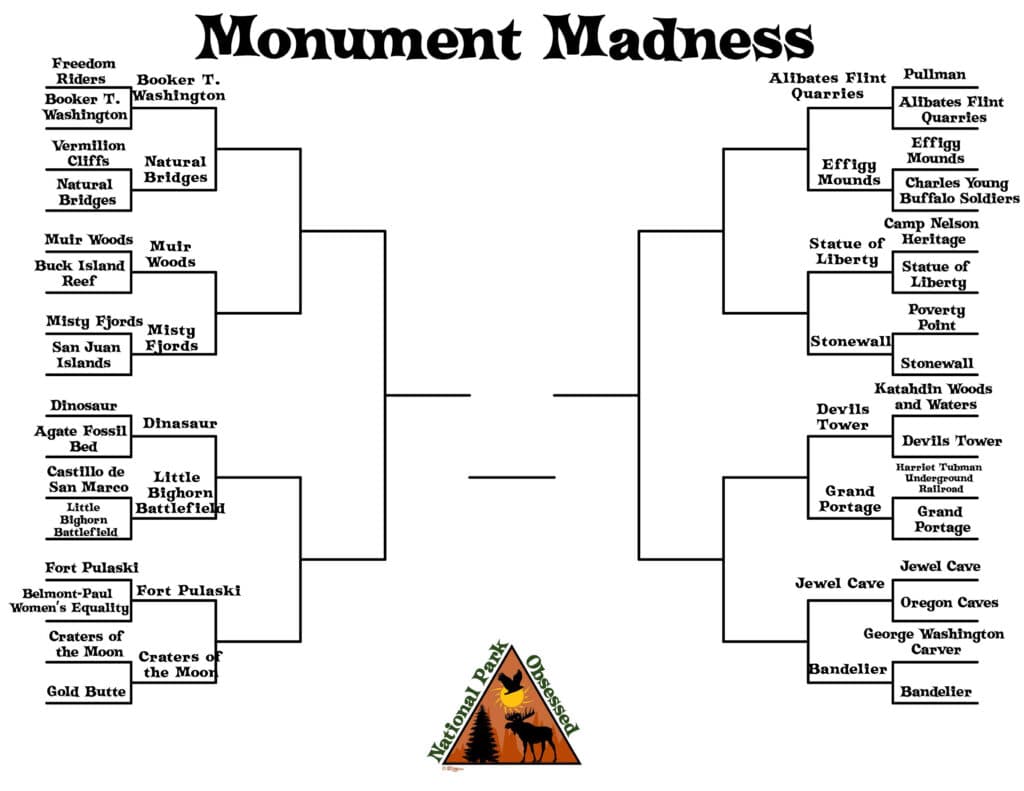 Round of 16 Winners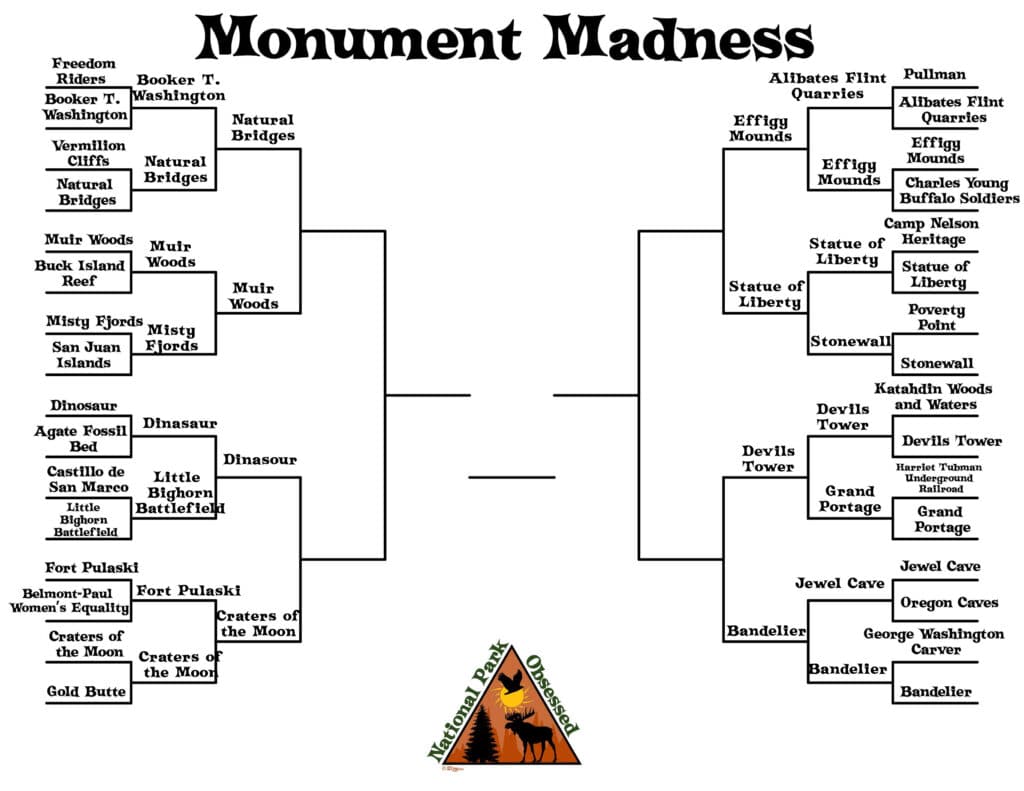 Round of 8 Winners