I keep checking the news and wondering. Should I be concerned? How concerned should I be? Do I cancel my trips for later this month? What about this summer? Coronavirus has left this National Park lover highly confused and unsure of what to do with her national park trips.
With all the information flying around, it can be hard to figure out what is going on with our National Parks and COVID-19. We are watching and reaching everything we can to help keep you informed about the latest developments and effects of coronavirus and how it affects the national parks.
We will update this page regularly with the latest information from reliable sources so you can make an informed decision about your National Park trips.
This post was last updated at 11:09 PM on March 15, 2020. We will keep this page updated as more information on the National Parks comes in.
Are National Parks open?
As of March 13, 2020, the majority of National Parks and their facilities are open and operating.
The National Park Service (NPS) Office of Public Health is working closely with the Centers for Disease Control and Prevention (CDC), state and local public health authorities, and the Federal Emergency Management Agency (FEMA) to monitor the COVID-19 pandemic.
NPS Office of Public Health assures that all National Park facilities including concessionaire-run restaurants and lodging to maintain high standards cleanliness and health of staff and visitors. Park and concession staff are working to maintain clean and healthy facilities in parks in accordance with CDC guidance.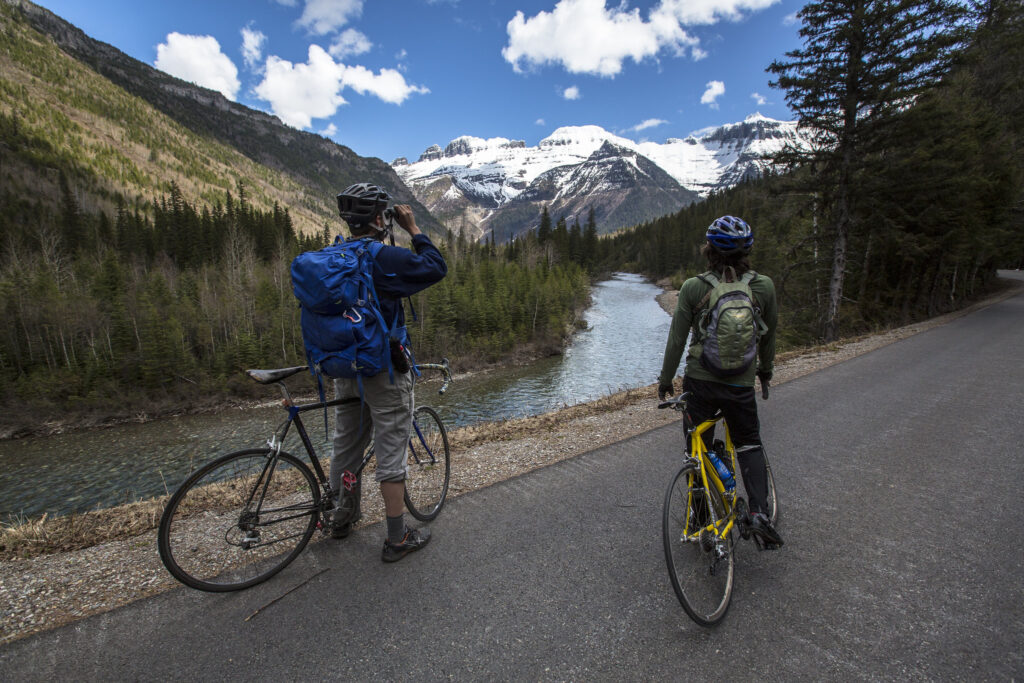 National Park Closures
This situation is EXTREMELY fluid and can change rapidly. I highly recommend checking the park's social media pages and .gov site for the latest updates. We have compiled a list of known National Park closures below but we are unable to monitor all 419 units in real-time. Please let us know in the comments below if you find a park or park facilities closed due to COVID-19.
Arizona
Grand Cayon National Park
The Visitor Center Theater and the Science on a Sphere© Theater are closed until further notice.
Desert View Watchtower Cultural Demonstrations have been suspended for the month of March.
On the Grand Canyon Shuttle Bus, only passengers that can be seated will be allowed on the bus. This measure is in place to help with Social Distancing
California
Fort Point National Historic Site
The inside of the fort will be closed until March 31
Golden Gate National Recreation Area
The following facilities are closed until March 31

Golden Gate Bridge Welcome Center
Lands End Lookout
Marin Headlands Visitor Center
Nike Missile site
Point Bonita Lighthouse
Alcatraz Island is closed and all ferries have been canceled until March 31.

Alcatraz Cruises is still running their Bay Cruises which pass by the island.
Presidio of San Franciso
The following facilities are closed until March 31
Muir Woods National Monument
The bookstore and entrance station are closed until March 31.
The parking reservation system and boardwalk trail are still open along with the cafe and retail sales
Hawaii
Kalaupapa National Historical Park
The Hawai'i Department of Health (DOH) has restricted the entrance of tours and visitors to Kalaupapa and will not be approving entry permits until the COVID-19 threat has passed.
Ohio
Cuyahoga Valley National Park
Cuyahoga Valley Scenic Railroad has canceled all departures between March 13 – April 12.
Illinois
Indiana Dunes National Park
Closed the Paul H. Douglas Center for Environmental Education is closed and other ranger-led programs are canceled until March 23.
Puerto Rico
San Juan National Historic Site
Closed until March 30, by order of the Governor of Puerto Rico, Hon. Wanda Vázquez Garced.
Washington, D.C
Belmont-Paul Women's Equality National Monument
The Belmont-Paul Women's Equality National Monument is closed until further notice.
Ford's Theatre
Ford's Theatre is closed until further notice.
National Mall and Memorial Parks
The following parks or memorials are closed until further notice
Washington Monument
The Washington Monument is closed until further notice.
Will COVID-19 effect park attendance?
That is the million-dollar question. National Park Service doesn't maintain exact figures for the ratio of domestic visitors to international visitors and they don't track out-of-state visitors verse in-state visitors. So it is hard to know exactly what is going to happen. Based on the current travel bans, there will be fewer international visitors BUT there will likely be more domestic visitors.
National Park Service hasn't released any visitation figures in recent weeks but I talked to a couple of my park ranger friends and they are reporting that visitation is normal. A recent article from the Salt Lake Tribune reports that Zion has seen no decline in visitor numbers and while area hotels are having cancellations those cancellations are quickly replaced with a new reservation.
Several states such as California, Florida, New York, Washington, Utah have banned mass gathering larger than 100 people for the next couple of weeks. As of March 15, none of these restrictions have prompted the temporary closure of any national park.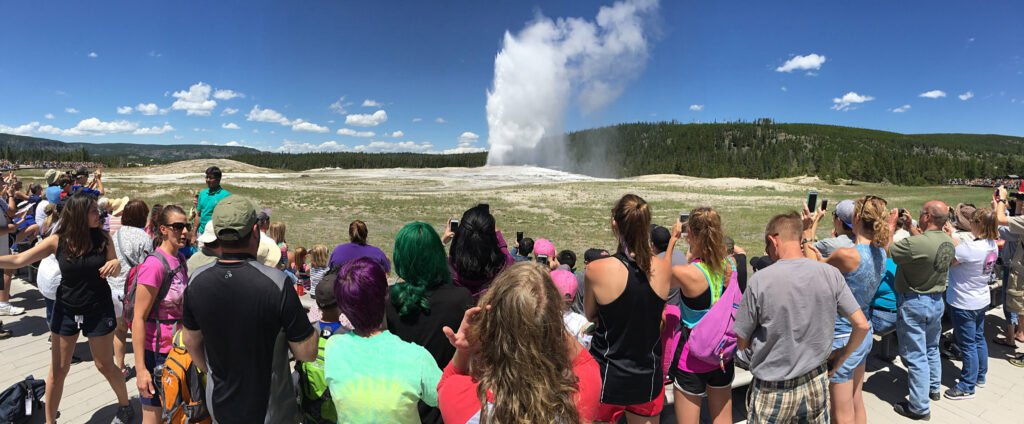 Should you travel to the National Parks?
The outbreak of COVID-19 in the United States has been declared a National Emergency. To quote President John F. Kennedy, we need to "Ask not what your country can do for you – ask what you can do for your country."
We all have a role to play in helping to prevent the further spread of this virus.
According to the CDC, COVID-19 has been reported in many states and some areas are experienced a spread of this disease and certain situations can increase your risk of exposure and increase transmission. Before deciding to travel, the CDC asks all travelers to consider the following.
Is COVID-19 spreading where you're going?
Will you or your travel companion(s) be in close contact with others during your trip?
Are you or your travel companion(s) at a higher risk of severe illness if you do get COVID-19?
Do you have a plan for taking time off from work or school, in case you get exposed to, or are sick with, COVID-19?
Do you live with someone who is older or has a severe chronic health condition?
Is COVID-19 spreading where you live?
I would also like to add, is your trip 100% necessary? Please consider all of these factors before deciding to travel to the national parks.
Should you visit your local National Parks during the Coronavirus Pandemic?
There is no good answer to this question. Being in the outdoors and away from others is a great idea in these trying times. The outdoor national park units can provide a much need getaway from the chaos of the world and a great place to practice social distancing.
Before heading to your local national park, please consider the following:
What contact will you have with others?
Will you need advice from the Visitor Center?
Will you need to use other park facilities such as bathrooms or water fountains?
Will you have to stop and get gas or supplies for your park visit?
How popular is the area you looking at visiting?
Will you be hiking somewhere where you need to use handrails or touch
Is COVID-19 spreading where you live?
Do you live with someone who is older or has a severe chronic health condition?
Please consider these questions before planning your home national park adventures.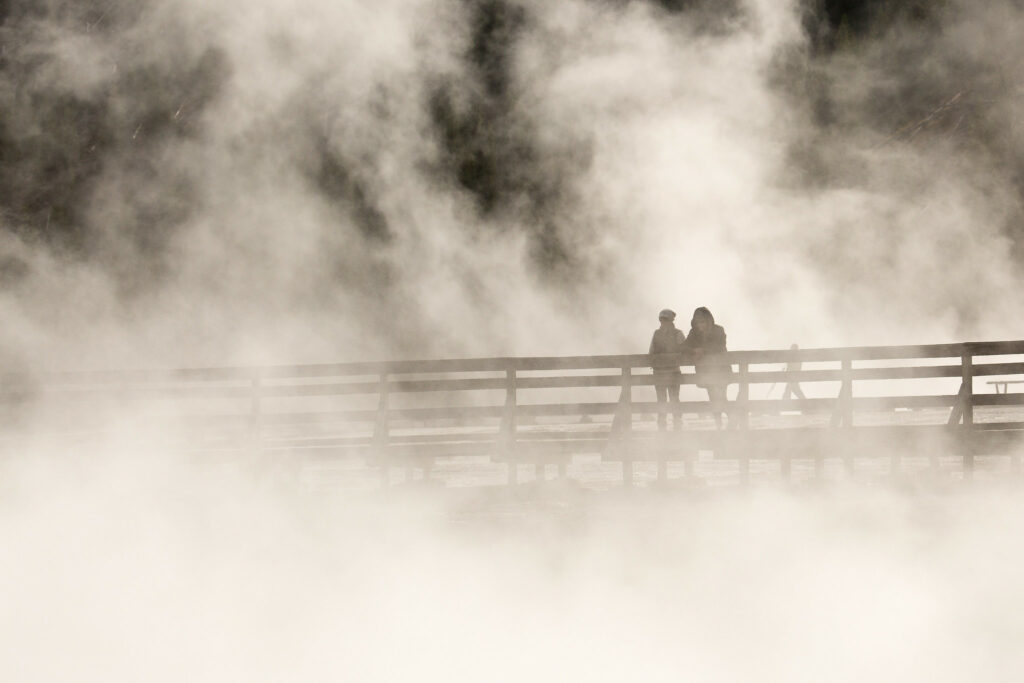 How to protect yourself and others from Coronavirus while traveling?
Following CDC guidance, NPS Public Health Service Officers recommend that everyone should take the following routine precautions:
The best way to prevent illness is to avoid being exposed to this virus.
Avoid close contact with sick people.
Avoid touching your eyes, nose, or mouth.

Wash with soap and water to destroy the virus. Wash your hands for at least 20 seconds.
While an alcohol-based hand sanitizer that contains 60%–95% alcohol can be used, it's best to reserve those resources for work locations where soap and water are not readily available.
If your hands are visibly dirty, soap and water should be used rather than hand sanitizer.
Cover your mouth and nose with your flexed elbow when coughing or sneezing.
As always, it is especially important to clean hands after going to the bathroom; before eating; and after coughing, sneezing or blowing your nose.
Clean and disinfect frequently touched objects and surfaces. Regular household cleaners will destroy the virus.
The CDC does not recommend that people who are well wearing a facemask to protect themselves from respiratory diseases, including COVID-19.
Most importantly, stay home when you are sick in order to avoid exposing others.