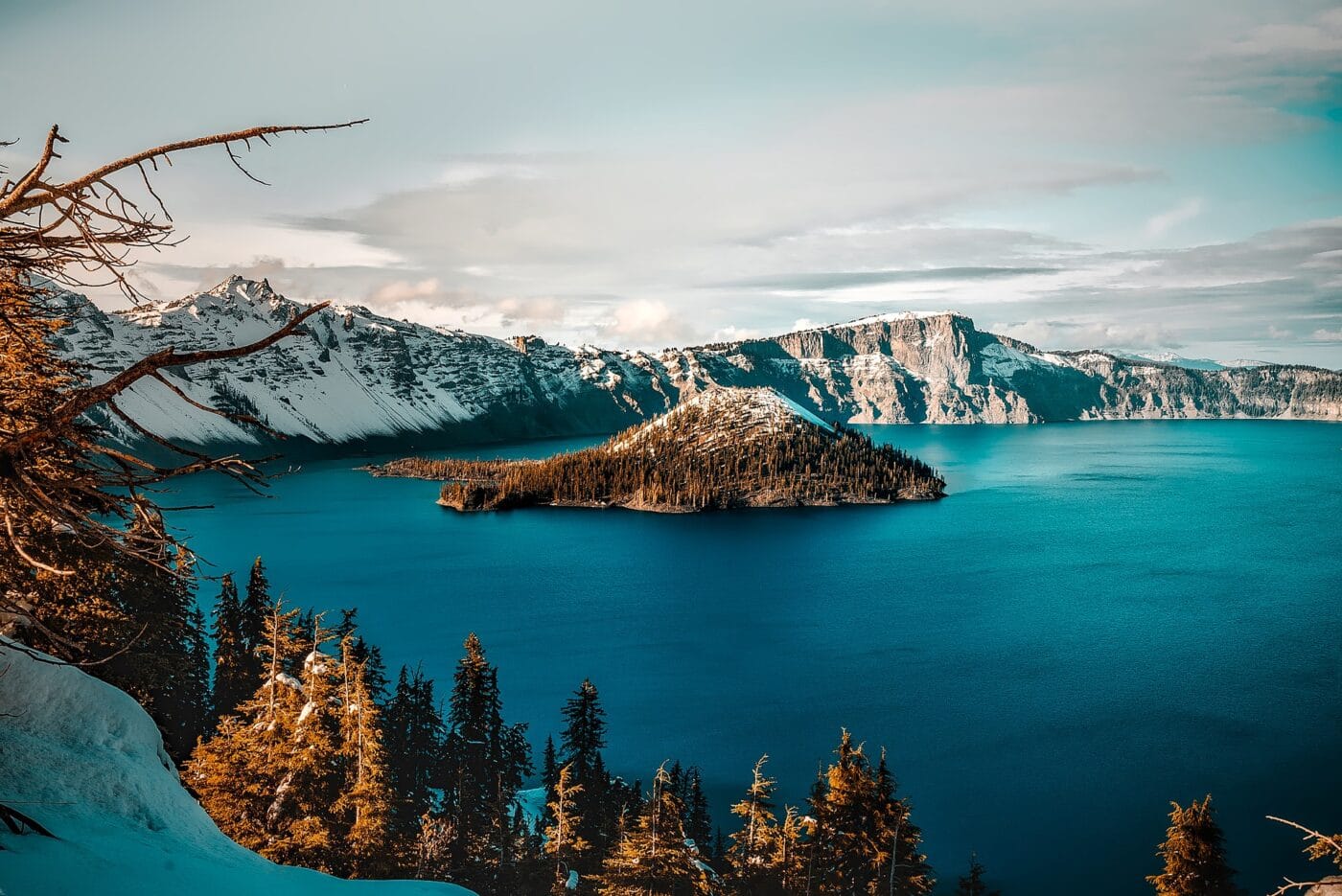 12 Most Common Mistakes made by National Park Visitors and How to Avoid Them
This post may contain affiliate links, meaning if you book or buy something through one of these links, I may earn a small commission at no extra cost to you! Read the full disclosure policy here
---
Visitation to the United States National Park is at an all-time high. Every year more and more people are heading to the National Parks to experience the wonder that is the National Parks. More and more people are looking forward to hiking Yosemite's Half-Done, see the eruption of Old Faithful in Yellowstone, or witness the sunset behind Delicate Arch in Arches. With 419 national parks, you can visit a new park for a week, and it will take you eight years to see all the parks. There is more park to see then there is time. Learn how to optimize your trip without making common mistakes.
With over 200 national park service units under my belt, I have seen, heard, and made almost every mistake one can make in a national park. For many visitors, a national park vacation is the trip of a lifetime. They should be making the most of the trip, yet many don't. Here are the 12 most common mistakes made by national park visitors.
Most Common Mistakes made by National Park Visitors and How to Avoid Them
Mistake #1 – Not planning ahead
Proposed Solution – Do your research on the park. Make sure you are prepared for the conditions and make a list of things you want to do and make reservations where possible.
The National Park system has 419 units and each one has different challenges in visiting. These challenges are as unique as the parks themselves. For some parks, a winter visit is easy and amazing. Other parks are difficult and have limited services. You need to be sure you are ready and willing to handle whatever the park can throw at you.
Don't be like the following person in a National Park Facebook group "Headed to Glacier National Park mid-Febuary. This Texas girl is NOT used to driving in snow and ice. My Airbnb is close to the park, 6 miles. Is there transportation Uber, Taxi, etc from the Airport? What about getting around in the park?"
A quick search would reveal that Glacier National Park that there is no winter public transport in Glacier and only 12.5 miles of road is maintained. The weather is unpredictable and snow and ice are highly likely. These are not conditions someone with limited experience with snow and ice should be driving. Glacier is remote and has limited cell service so a small accident could turn into a serious situation quickly.
On top of the weather condition concerns, the National Parks are seeing record visitation and it is stressing the infrastructure and making reservations for camping, lodging, dining, and other permits harder and harder to get. For many of the popular parks, a reservation is a must and needs to be made as soon as possible.
For example, I am headed to Katmai National Park in July 2020. The camping permits for Katmai's Brooks Camp are released on January 5 at noon (EST). I logged on at 12:00 pm and got my camping permits. By 12:15 pm, the entire 1,860 July camping permits were GONE. I have heard reports that Yosemite campsites being fully booked within seconds of being released.
In general National Park reservations open 6 months in advance or 6 months before the summer season. There are a lot of are exceptions to this rule so check with your desired park and start planning as early as possible.
Unless you have unlimited time and money, there are only so many activities you will have time for during your visit. It is a good idea to make a list and a rough outline of things you would like to do while in the park.
Mistake #2 – Not reading the park newspaper or map
Proposed Solution – Read the park literature.
National Park Service is a busy organization. They have very limited resources to manage and maintain our parks. If they have taken the time and effort to produce a handout, there is very likely an important reason for it. So READ it.
All National park service units have a guide map with a detailed map of the park. The major stops will be listed. On the back of the maps is a collection of information on the park. This can give you a quick overview of the parks.
For the larger units such as National Park, visitors will be handed a newspaper. The newspaper has important park information. It will cover operation hours of visitor centers, the services offered in the park, animal and safety warnings, hiking trails, ranger lead program and any other important information to know.
Mistake #3 – Skipping the visitor center
Proposed Solution – Stop at the visitor center.
The visitor centers are full of information to make your park visit better. The rangers have the latest and greatest information on the parks. The park rangers have valuable insight. Very few people know more about the park than they do. They will have information on trail and road closures, animal sighting, and so much more. All you have to do is stop in and ask.
The visitor center is almost always my first stop in a new national park. I want to make sure my trails are open and to check and make sure there are not any issues I need to be aware of. I also ask about recent animal sighting. I am on a quest to photograph a mountain lion and I like knowing if there are any recent sightings and where.
In Theodore Roosevelt, a ranger shared that one of the prairie dog colonies had a badger and coyote working together to hunt the prairie dogs. I spent two evenings hanging out in that colony and got to see these two predators work together to get a meal.
Before you leave the visitor center, make sure to stop and get your National Park Passport stamped.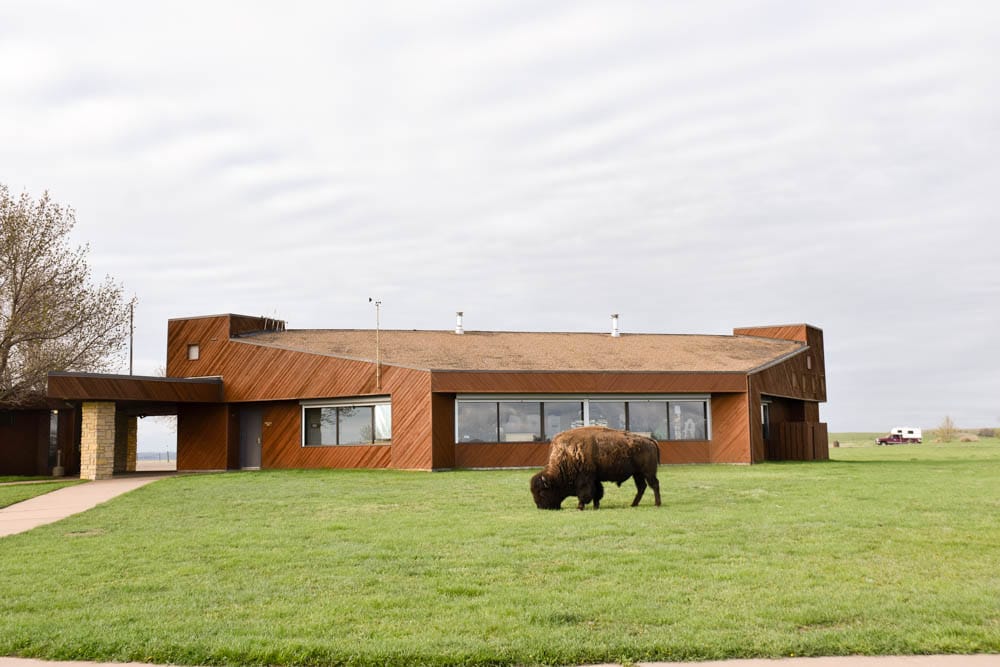 Mistake #4 – Fill-up your gas tank
Proposed Solution – Fill your gas tank before entering the park.
Many national parks are remote parks and visiting them can require a lot of diving. Most parks do NOT have gas available within the park boundaries, so if you run out of gas, you are looking at a rather expensive bill. Come into the park prepared and fill-up at one of the nearby towns BEFORE entering the park.
Almost all national parks have a small town near its entrances and this is the perfect place to fill-up. Do not count on being able to buy gas within the parks.
The only ones I can think of is Yellowstone, Crater Lake, and Yosemite. It is a scary thought to get to Paradise in Mount Rainier National Park and realize that you need gas. Fill-up when you get off the interstate and head towards the park. Fill-up a second time at a gas station near the park entrance, just to be safe.
Mistake #5 – Decide what souvenir you are going to collect
Proposed Solution – Pick you collectible before starting your national park adventure.
National parks offer a range of souvenirs. If you are going to be visiting a lot of parks (and make it a goal to visit them all), decided what you are going to collect before you start. It is awful to start collecting something and realize you are missing your first couple of parks. I am still missing a few iron-on patches from my adventures.
There are a range of paid collectibles such as t-shirts, iron-on patches, shot glasses, coffee mugs, stickers, postcards, or magnets. I suggest picking some small that is easy to pack.
If you are trying to visit all the parks on a budget, there are a couple of free souvenir options. The first and most popular are the cancellation stamps. These free stamps are found in almost every national park. The other free (sometimes has a nominal fee) are the Junior Ranger badges. Many adults and children love completing the workbooks and getting sworn in as a junior ranger.
Mistake #6 – Don't be so focused on the plan
Proposed Solution – Let go and be prepared for anything.
National Parks are a time to get away from the busy schedule of life.
They are about exploring the park and being in the moment. It is about taking 5-30 minutes to enjoy seeing the moose or changing plans because the avalanche lilies have bloomed along one of the trails. It's about snagging that Zion Subway permit, the people in front of you just handed back. A plan is great, but the plan should be an outline. Most of the parks aren't going away where. Except for the glaciers, they are moving downhill and melting. I guess a few of the volcanic parks could drastically change if they were to erupt. But for the most parks, the parks are not going anywhere and any activities not done today can be done on another visit.
If you are in a park that offers optional paid tours such as cave visits, then you do need to make it to the meet points on time but other no need to rush a park visit.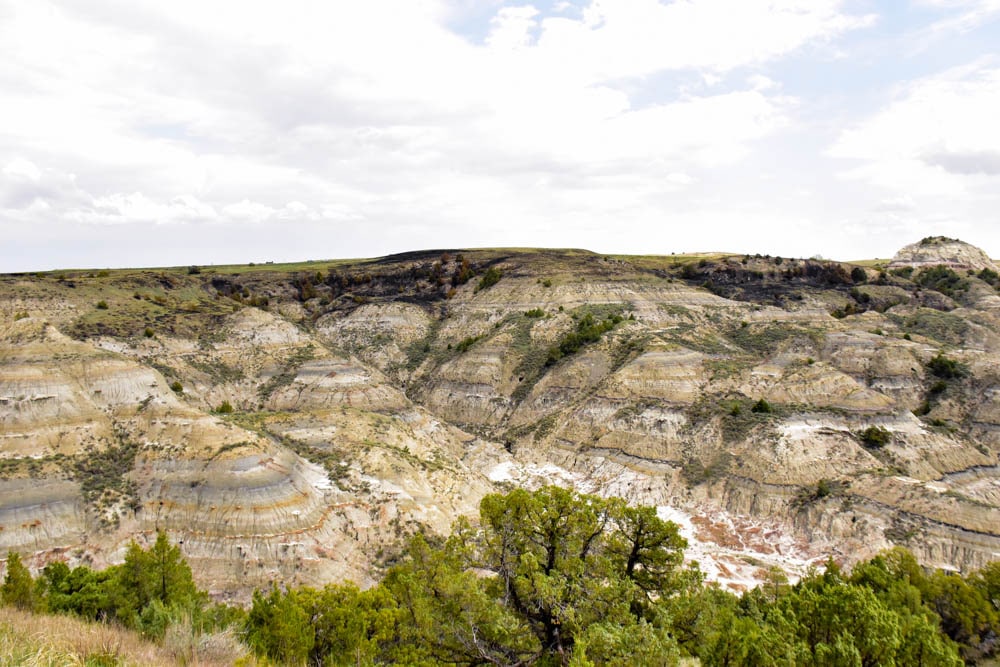 Mistake #7 – Get up and get moving
Proposed Solution – Wake up and smell the roses before sunrise
A national park visit isn't a time to sleep in. There are several reasons to get up early in the parks.
Many of the parks are world-renowned for their sunrises – Bryce, Acadia, and Canyonlands to name a few. Watching the sunrise in Bryce is quite a sight, but it can be a crowded sight. Decided on your dawn watching spot during the day and then the next morning head straight there. Sunrise watching is becoming quite popular so getting to your sport well before sunrise is a must.
Wildlife is more active in the mornings, and it can be a great time to see wildlife. I have gotten to see some amazing wildlife like wolves returning to a den by visiting early in the morning.
The last reason to get up early is parking in most national parks is somewhat limited. Once the lot is full, it's full and no more parking is found nearby. If planning to hike a favorite trail, the lot can be packed very early in the morning.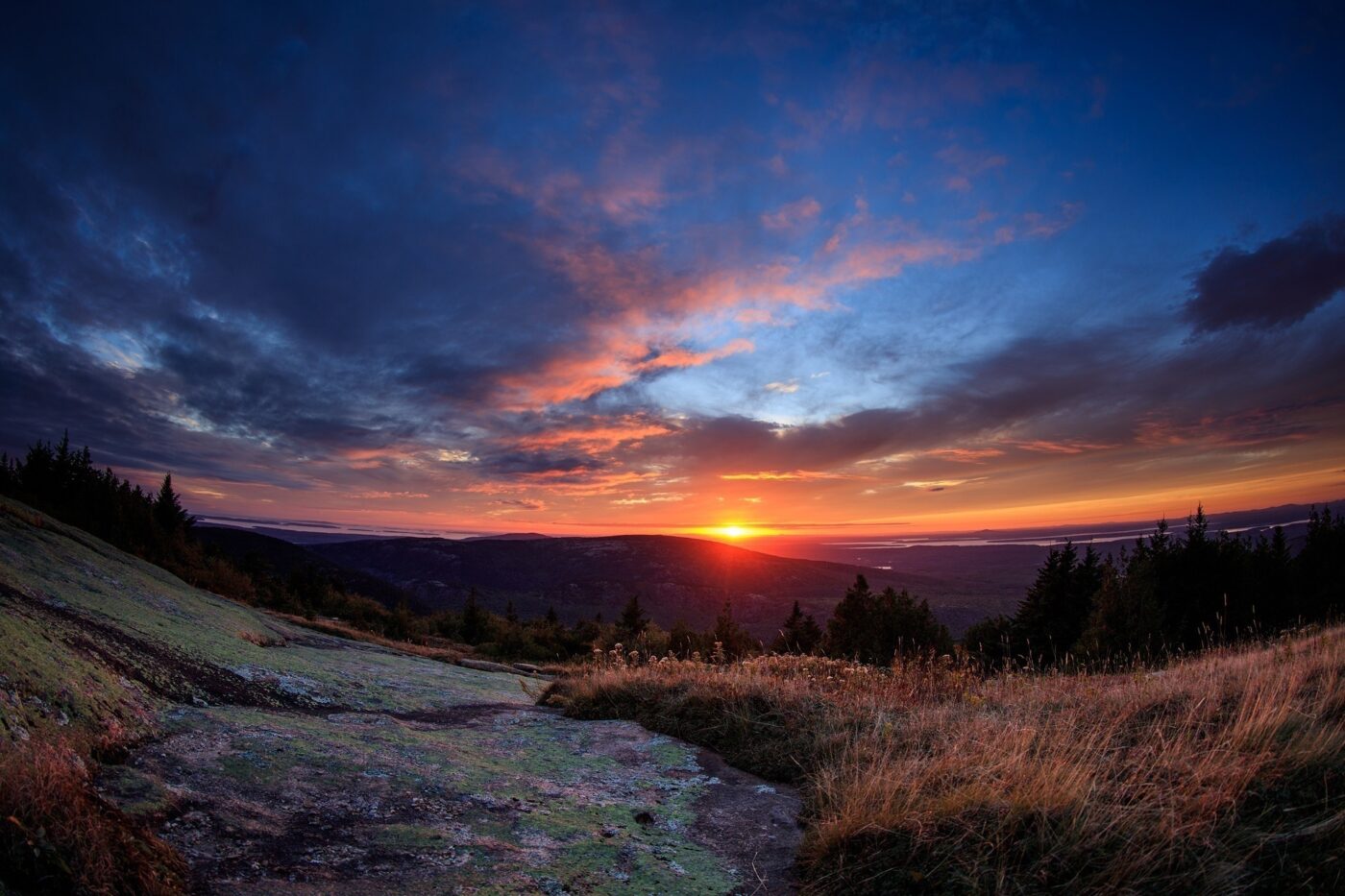 Mistake #8 – Going to bed
Proposed Solution – Take an afternoon nap and be ready to stay up late and watch the stars.
The absolute worst thing one can do in a national park when the skies are clear is going to bed. So many people live in cities were seeing a handful of stars in the norm. Nothing can compare to seeing the Milky way fill the sky. Almost all the national parks are far enough from cities that light pollution is minimal. Several national parks are certified International Dark Sky Parks. Astro-viewing can be unbelievable in many parks.
If you are fortunate and in a northern park, it is possible to see the northern lights as well. I once saw terrific stars and the northern lights in Badlands National Park.
RELATED – Best National Parks for Northern Light Viewing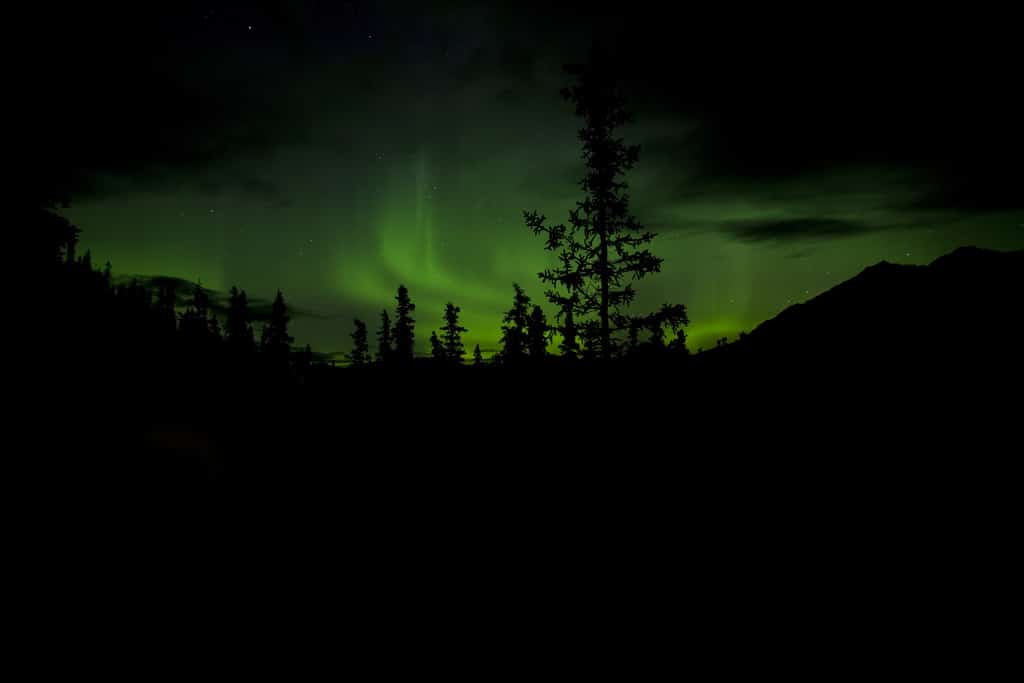 Mistake #9 – Not stopping and asking
Proposed Solution – Just ask.
The best way to spot wildlife is to look for vehicles pulled over and people standing there looking in one direction.
If you see someone pulled over, pull over as well. Make sure your vehicle is all the way off the roadway. Get out of your car quietly and walk over and ask what they are looking at. Don't be afraid to stop and ask. 99% of the people are willing to show you what they are looking at. If they are using a spotting scope, they will probably let you look thru it. I have never had anyone not share what they are looking at.
Also pay attention to what is going on around you. On my 2019 Yellowstone trip, I was coming got caught in a bison jam. There was a herd of bison near the road and lots of people were stopping to get a closer look. I didn't plan on stopping, but when I drove by I noticed the park ranger who was monitoring traffic had a camera out and was looking in the opposite direction of the crowds.
That made me stop and walk over to the ranger to see what she was photographing.
Mistake #10 – Not following proper road ediquitte.
Proposed Solution – Make a new friend and ask.
The best way to spot wildlife is to look for vehicles pulled over and people standing there looking in one direction.
If you see someone pulled over, pull over as well. Make sure your vehicle is all the way off the roadway.
Get out of your car quietly and walk over and ask what they are looking at. Don't be afraid to stop and ask. 99% of the people are willing to show you what they are looking at. If they are using a spotting scope, they will probably let you look thru it. I have never had anyone not share what they are looking at.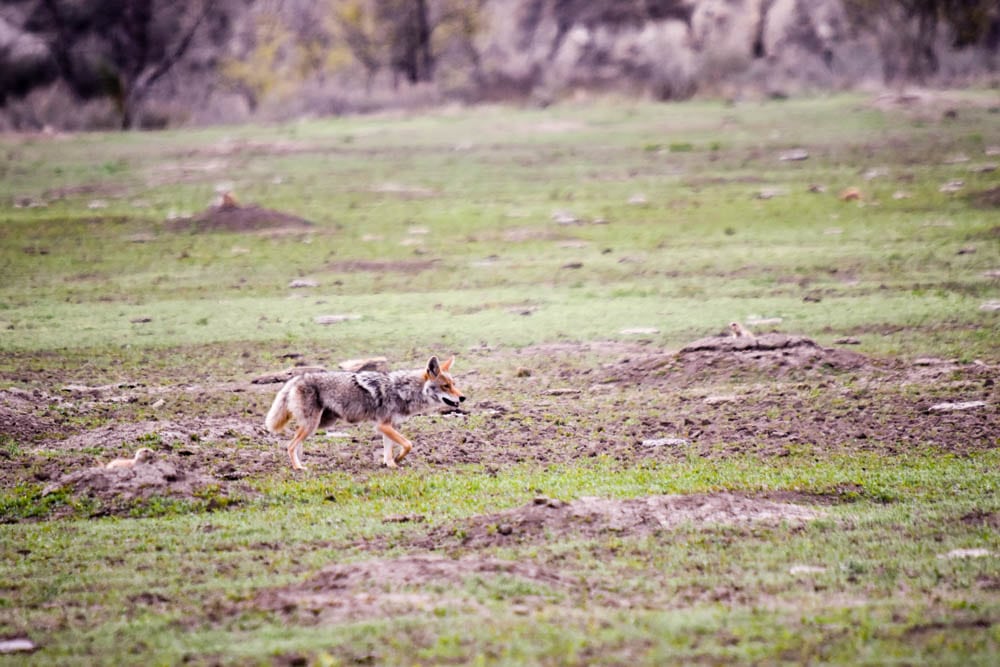 Mistake #11 – Look up from the camera
Proposed Solution – Take a second to enjoy the view without a camera in the way.
I am guilty of this one. Sometimes I get so focused on taking photos that I lose myself behind the camera. I have slowly learned that I need to stop photographing and just be in the moment and enjoy the view.
The national parks are natural wonders and historic sites and should be enjoyed out from behind a screen. Photos are a fantastic way to remember your national park visit but take a moment and look up from the camera. Stand there and say wow, I am looking at Half-dome over the Yosemite Valley or I am watching the Alaskan Brown Bears fish for salmon. Picture are tremendous but standing there and enjoying the moment without fooling with a camera is even better.
Mistake #12 – Interact with the Wildlife
There is a reason wildlife is called WILDlife. They are wild animals. In the national parks, they need to stay wild. This means that no matter what they need to be left alone. There is absolutely no reason on this planet that you should feed them, offer them a drink of water, or try to pet them. Think of wildlife like toddlers. Once they learn a bad habit, it is near impossible to break them of this habit. It is not good for the squirrels, chipmunks, and other cute furry creatures to be feed (in particular salted sunflower seeds). All that sodium makes for fat animals that are easy prey for something bigger. Plus those cute little animals can be disease vectors for rabies, hantavirus, and plague.
The bigger animals (like bears) become a danger to human after being fed. A fed bear can start approaching humans and get aggressive once they know humans mean food. As park service says "A fed bear is a dead bear."
Every year, a handful of people learn the hard way why you don't mess with the large herbivores in the park system. Any and all of the animals can be dangerous. Bison have been known to chase and gore people. The elk regularly kick people (Mammoth Hot Spring in Yellowstone is commonplace for this). Stay at least 25 yards from these animals and odds are in your favor that nothing will happen to you.
Have you made any of the common mistakes? What other mistakes have you made?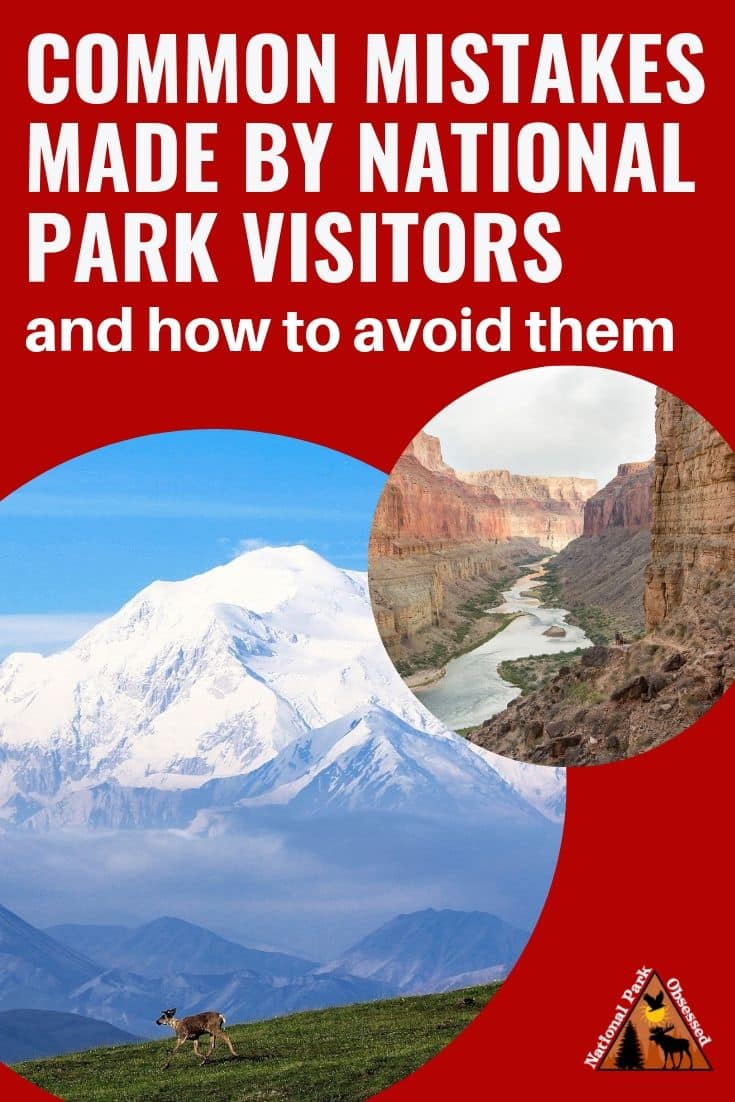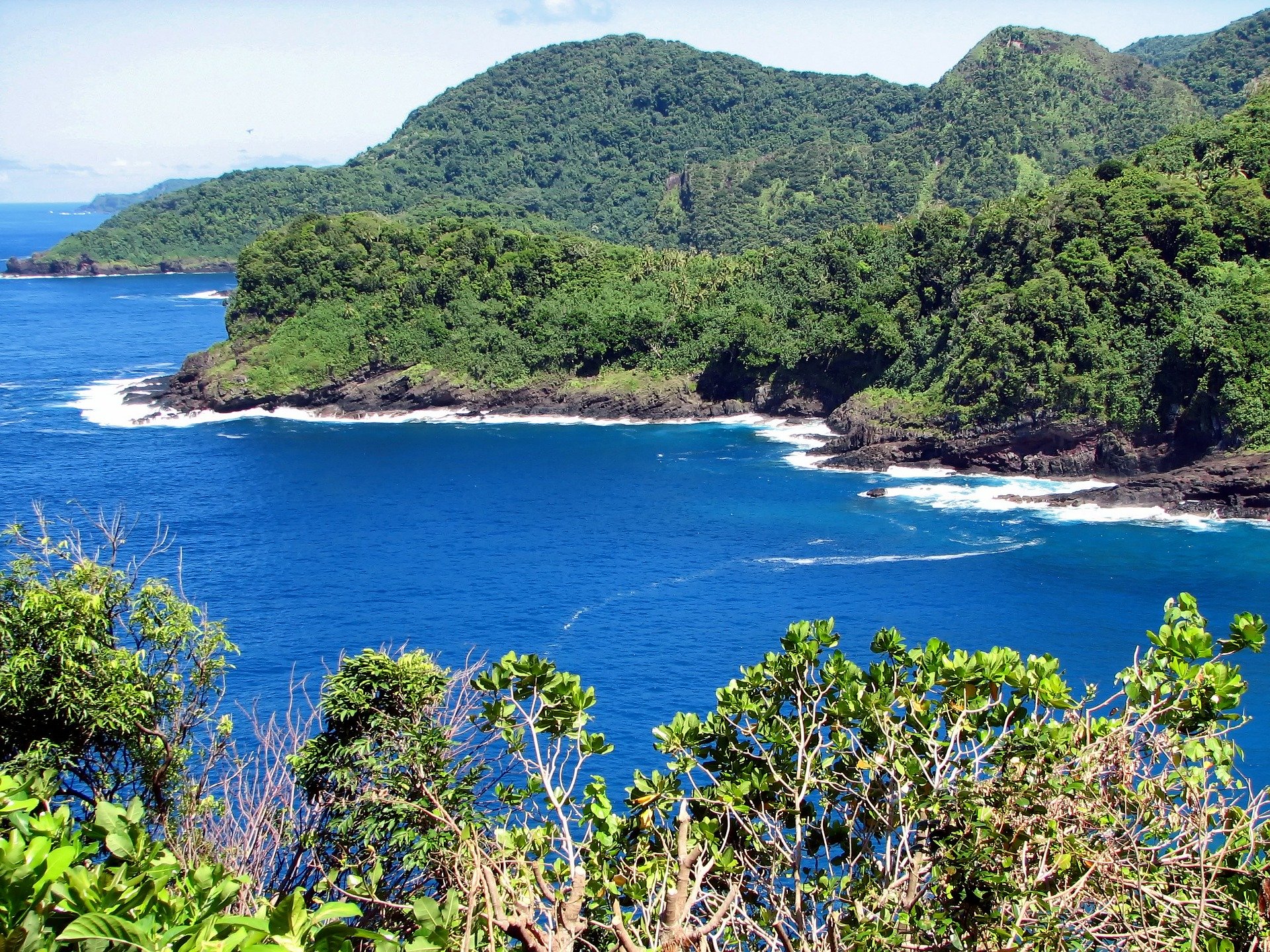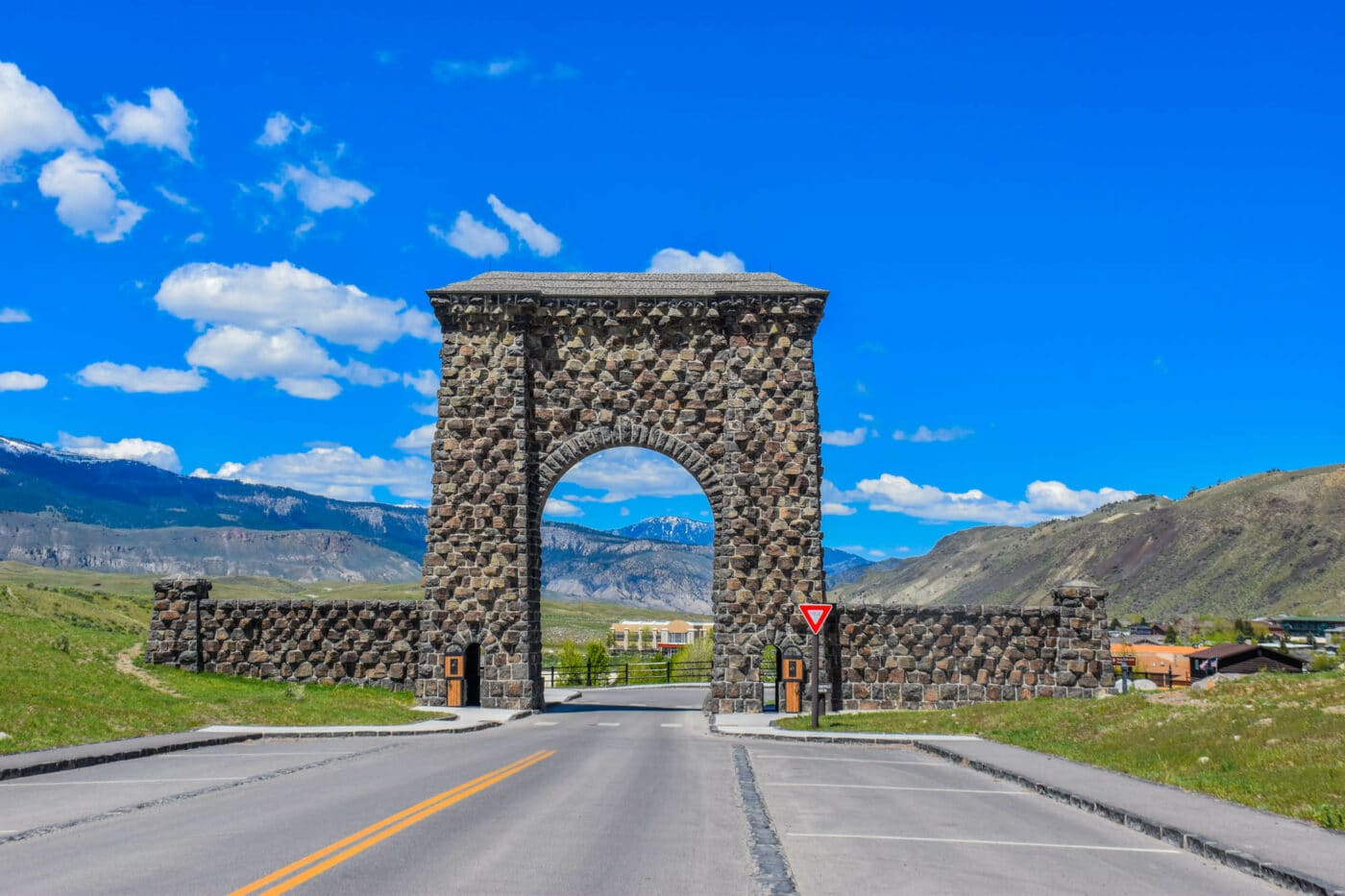 On this site, we promote travel to the United States and beyond that are the traditional lands of  Indigenous and First Nations peoples.
With respect, I make a formal land acknowledgment, extending my appreciation and respect to these lands' past and present people.
To learn more about the people who call these lands home, I invite you to explore Native Land.
National Park Obsessed assumes no responsibility or liability for any errors or omissions in the content of this site (NationalParkObsessed.com). The information contained in this site is provided with no guarantees of completeness, accuracy, usefulness or timeliness. You are encouraged to conduct your own due diligence before acting on the information provided on this site and should not rely on the opinions expressed here.
There is an inherent risk in all outdoor recreation activities, the reader assumes all responsibility for their own personal safety.
We are a participant in the Amazon Services LLC Associates Program, an affiliate program designed to provide a means for us to earn fees by linking to Amazon.com and affiliated sites.
Get a FREE 63 National Park Checklist