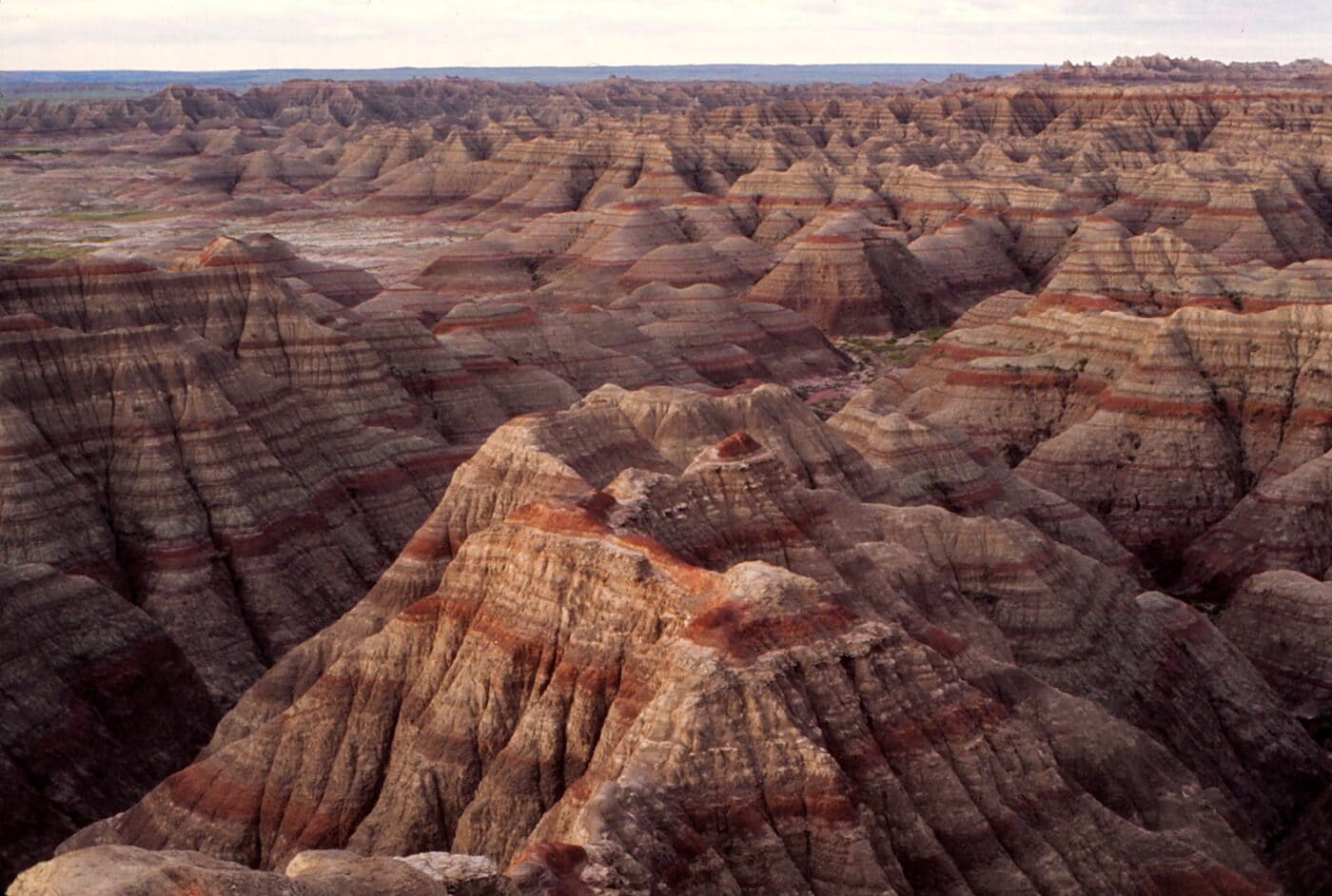 Everything you need to know about Fossil Hunting in Badlands National Park, South Dakota
This post may contain affiliate links, meaning if you book or buy something through one of these links, I may earn a small commission at no extra cost to you! Read the full disclosure policy here
Did you ever dream of being a Paleontologist? I know I did. Even if someday my job would be replaced by technology that would bring the dinos back to life, then the dinos eat all the humans. No biggie. Dreams die a painful death when you realize most Paleontologists work at a university and might get to dig a couple of months a year (if they are lucky). Over the years, the United States has been home to thousands of fossil dig sites. I picked one of the best fossil formations to try my luck at being a paleontologist. I went fossil hunting in Badlands National Park, South Dakota.
Getting to Badlands National Park?
Badlands National Park is located in southwestern South Dakota. The park is just west of the famed Dakota Black Hills. My visit to Badlands NP was part of my South Dakota road trip and was my 31 national park in my quest for all 61.
The closest airport to Badlands is Rapid City Regional Airport. It is located about an hour away from the park entrance. The next closest airport is Casper/Natrona County International Airport (CPR) which is 263 miles west of Badlands. Additional airports are much further away.
Estimated Drive time to Badlands National Park
Rapid City, South Dakota – 1 hour
Sioux Falls, South Dakota – 4 hours
Bismarck, North Dakota – 5.25 hours
Denver, Colorado – 6 hours
Omaha, Nebraska – 6.5 hours
Badlands can not be reached by public transportation. It might be possible to reach Rapid City via public transport but you will need a car.