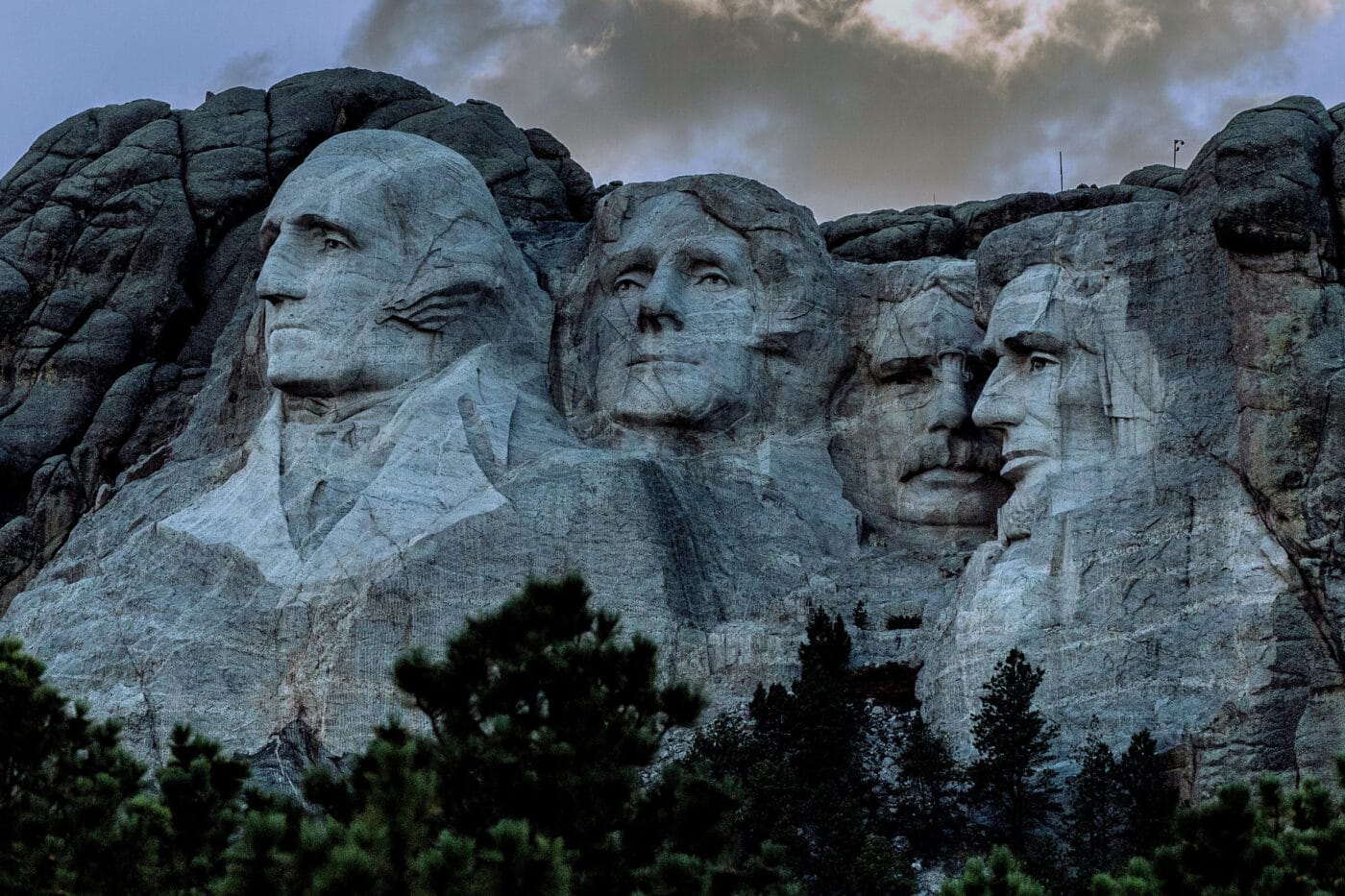 The Ultimate South Dakota Road Trip – Itinerary through the National Parks
This post may contain affiliate links, meaning if you book or buy something through one of these links, I may earn a small commission at no extra cost to you! Read the full disclosure policy here
---
There are few images of the United States more iconic than Mount Rushmore. Carving the faces of four presidents into the side of a mountain was a brilliant marketing ploy for a state that didn't appear to have much tourism appeal. Black Hills, South Dakota is a land of history and natural beauty. The Black Hills feature many of South Dakota's points of interest. One of the best ways to explore the Black Hills is to take a South Dakota road trip.
Help support this site by purchasing one of our National Park Shirts, Poster, and other gear. Every purchase includes a donation to the national parks and helps keep National Park Obsessed's website free to use and producing more national park guides.
Looking for more help planning your next adventure? Join the National Park Obsessed Facebook Group here to connect other national park lovers, trade advice, or see inspiring photos of the National Parks?
This post was originally published on 08 June 2019. It was updated on 02 February 2020 to account for recent changes.
When is the best time to visit Black Hills, South Dakota?
The best weather is between May and September. The Black Hills have milder weather than the surrounding areas. Summers are cooler and winters are warmer. Most of the tourism occurs between May and September. Outside of this, many of the tourist attractions will be closed or reduced hours.
May sees an average high of 66˚F and a low of 42˚F, but be prepared for colder weather. Temperatures are as low as 20˚F. May is the wettest month in South Dakota which makes it the best time of year to try and find fossils in the badlands. Most of the rainstorms are short and quick.
June has an average high of 76˚F with a low of 51˚F while July sees an average a high of 85˚F with a low of 51˚F. August features an average high of 84˚F with a low of 56˚F. In September the weather starts to cool with an average high of 73˚F with a low of 45˚F.