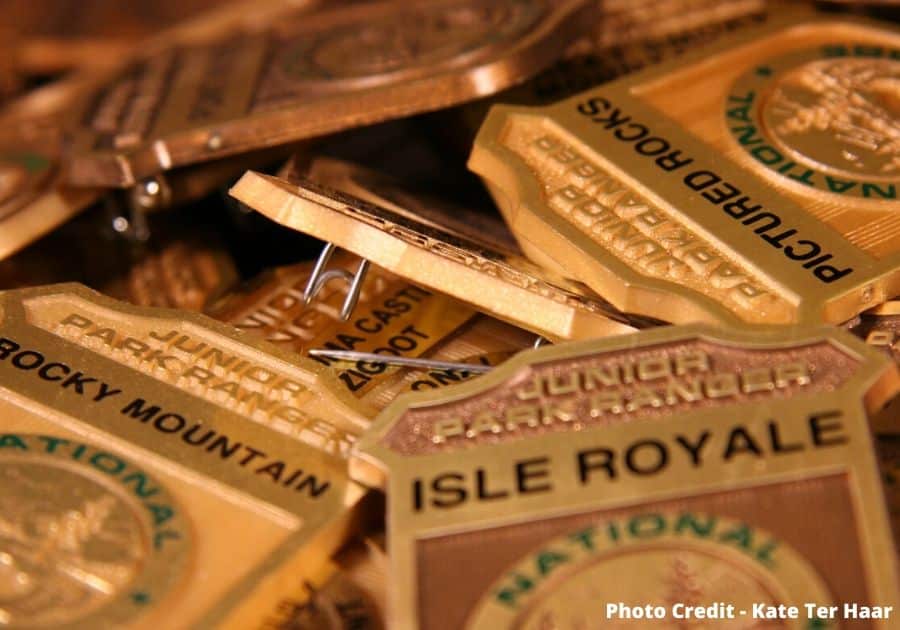 Junior Ranger Badges Kids Can Earn at Home
Stuck at home for a few days and missing the outdoors? Many of the National Park Service Units offer Junior Ranger Badges through mail in completion. With many of the parks requiring countless hours of planning and preparation to visit it becomes difficult to learn about them all. With the help of the Junior Ranger Program, you can now learn about many of the nation's unique locations from the comfort of your own home. The only requirement to visit the National Parks now is an internet connection, printer, and access to a post office! Here are the Junior Ranger Badges Kids Can Earn at Home.
This post may contain affiliate links, meaning if you book or buy something through one of these links, I may earn a small commission at no extra cost to you! Read the full disclosure policy here
What is a Junior Ranger?
A Junior Ranger is an individual typically under the age of 13; however, people of all ages can participate. Junior Rangers complete activities while visiting the park and are rewarded with a badge, patch, or sticker depending on the specific park. Before receiving the badge, Junior Rangers MUST pledge an oath to protect, learn, and share about the National Parks.
How to Earn a Junior Ranger Badge at Home
Typically Junior Ranger activities are completed while visiting a specific park. However, many of the parks allow Junior Rangers to complete the activities at home. After completing the activities Junior Rangers can either physically mail or email their completed activity booklets to the visitor center. Once reviewed by a ranger a Junior Ranger Badge, Patch, or Sticker will be sent to the new Junior Ranger to display proudly.
Best Way to Display Your Junior Ranger Badges
Junior Ranger Badge Display
This 19″ by 23″ display is personalized with your child's name (or your name if you are a "not so junior" junior ranger). The display will hold about 50 junior ranger badges.
The name is approximately 2.5 inches tall and will vary depending on the number of letters in the name. The longer the name, the smaller the letters.
Map of Junior Ranger Badges that can be earned from home
[show-map id="90″]
Junior Ranger Badges to Earn at Home By State
Alaska
Denali National Park & Preserve – Print at Home and mail in for a Junior Ranger Badge
Gates of the Arctic Park – Email the park at fair_int