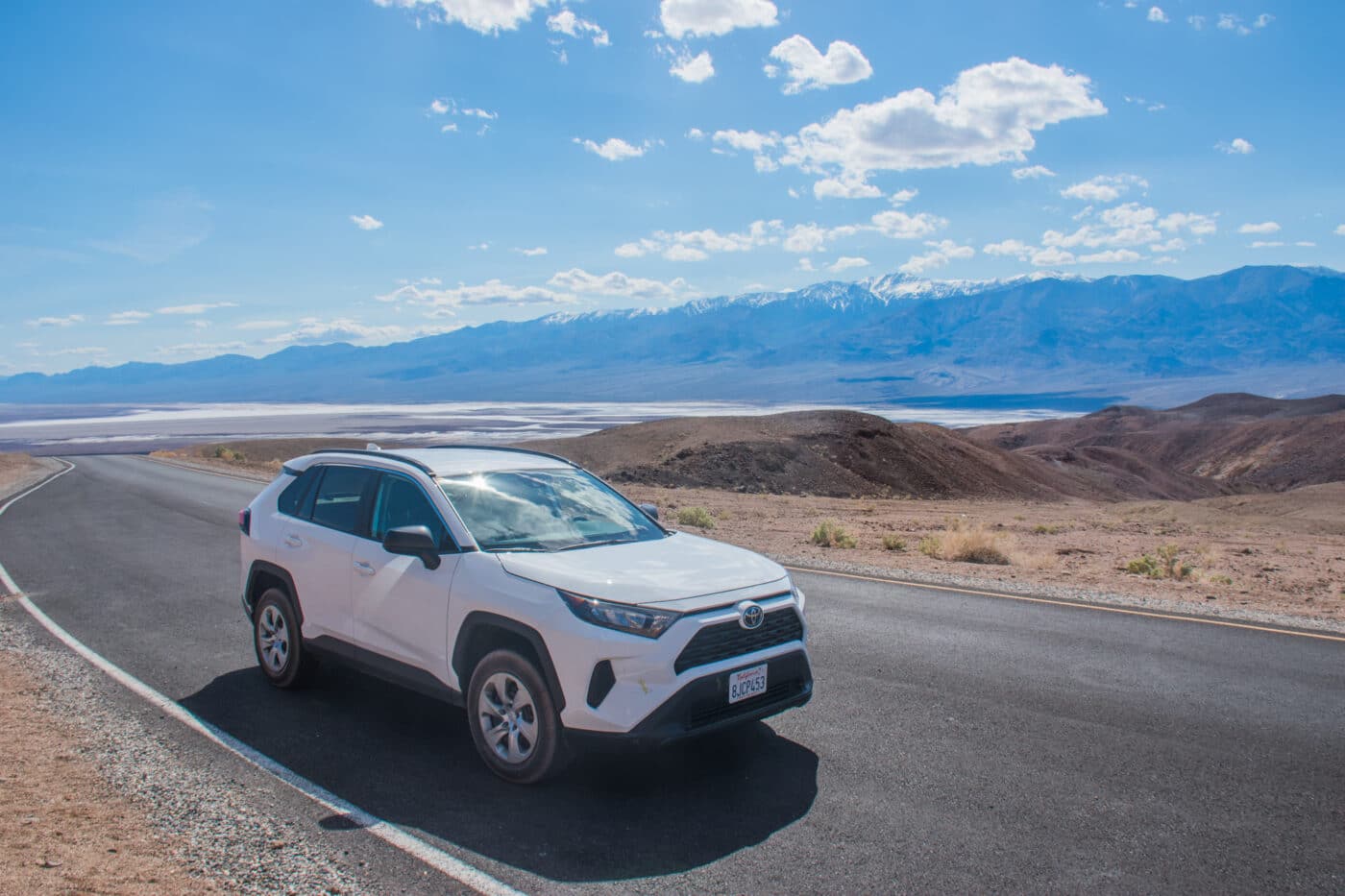 Picking a rental car company can be a confusing process. Who has the best price? Who has the best service? Who maintains their cars the best? All these questions go thru my mind every time I rent a car. At some airports, the rental options seem endless. Los Angeles International Airport is no exception. You have all the major car rental companies plus a handful of local brands. One of those local brands is Midway Car Rental. I had the pleasure of working with Midway Car Rental for my recent Southern California Road Trip to see the superbloom and visit Death Valley National Park and Joshua Tree National Park.
Midway Car Rental
Midway Car Rental is a rental car company focuses on providing rental car services to the greater Los Angeles area. They have 10 locations spread out across the region. They service several Los Angeles International Airport (LAX), Burbank Airport, and John Wayne SNA Airport in addition to locations Beverly Hills, Northern Hollywood, Downtown LA, West LA, Mid Wilshire District, Santa Monica, and Hollywood.
Midway Car Rental focuses on providing high-quality rentals and the very best service. They have a trophy case full of awards that attest to their high-quality service and vehicles.
I did a quick check of the rental lot while waiting for my car. I am no car expert but from what I could tell most the cars were newish and those that are not are in excellent condition on the outside. They offer cars in all rental classes from Economy and Compact to SUV to Luxury. All available cars are on the luxury end of its rental class.
Midway's selection of rental cars is epic. I am not joking. They offer everything. This includes a small Toyota Yaris to a Volo S60 to a Mercedes GLC to Ford Mustang GT convertible to s Porsche 911 Carrera S Cabriolet to Tesla Model X to Ferrari 488 Spider to Rolls Royce Ghost. Head over to their website and check out their selection.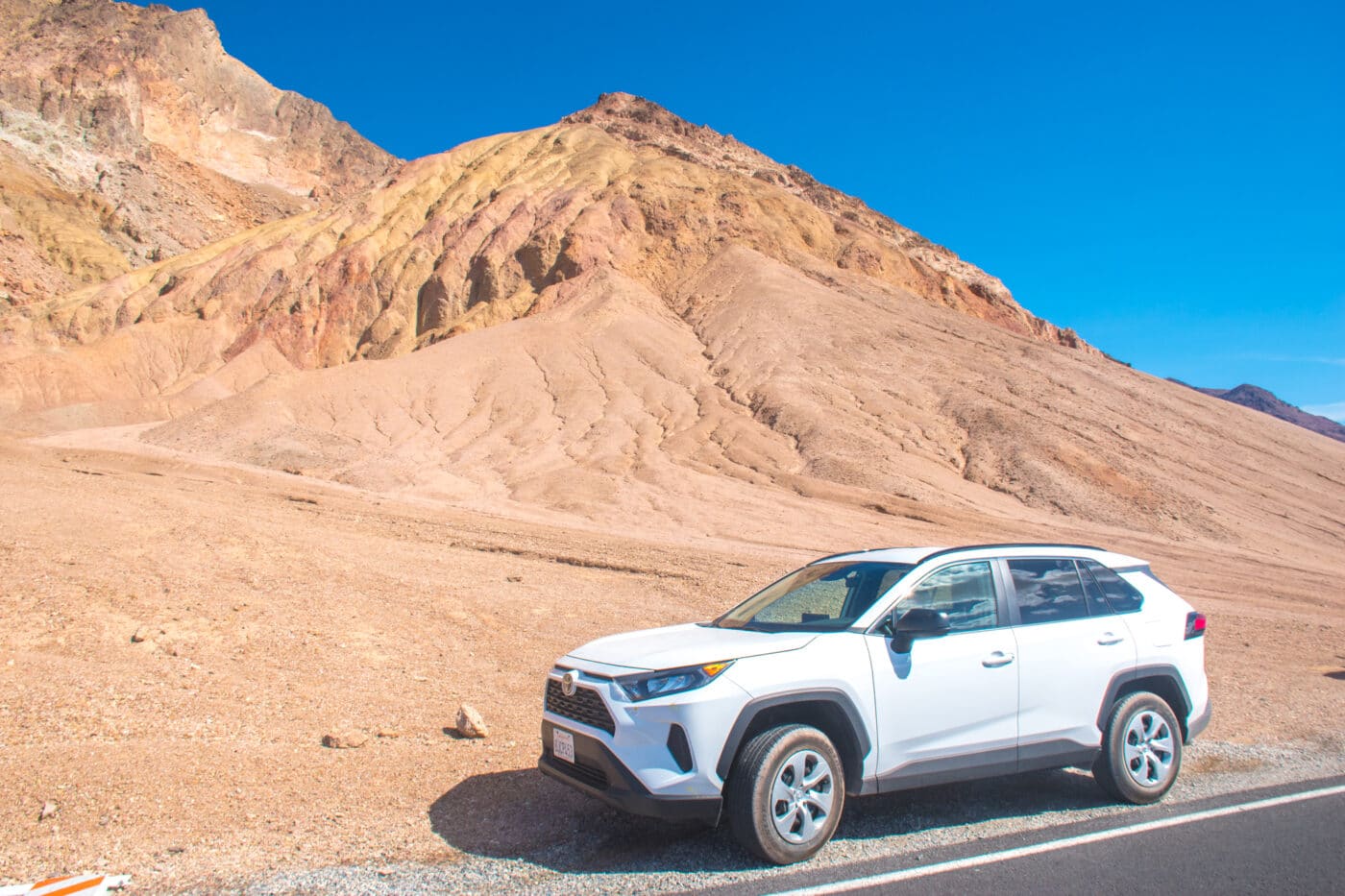 Midway Car Rental Review
Picking up my Midway Car Rental
I arrived at LAX and grabbed my backpack and headed out to the rental car shuttle area to catch the shuttle to pick up my rental car. After about 10 mins, I hadn't seen a single Midway Car Rental Shuttle. Which was odd. I then noticed that the sign with all the rental agencies listed didn't list Midway as picking-up at the rental car shuttle stop.
At that point, I reviewed my confirmation email. I discovered that Midway didn't have an airport shuttle. They offer two options to get to their rental facility. Customers are encouraged to take Uber or Lyft to the facility. They will reimburse the fare upon arrival. Or you can take the G Bus/Greenline Bus to the Remote Rental Car Depot and then a shuttle bus to their facility.
I took the Greenline Bus option since I was already downstairs and didn't want to walk back upstairs. Once I knew what I was doing it only took me about 10 mins to get to their facility. Had I bothered to read the full confirmation email, I wouldn't have wasted 10 mins waiting for a rental shuttle that wasn't coming. Next time, I really should read the entire email not just check to make sure the dates are correct.
When I arrived at Midway's facility there were about 8 people in line already waiting. They had 3 people working the counter to get everyone checked in. I looked at that line and based on my previous experience with rental car companies, I expected this line to take 30 mins or more. It didn't. It only took about 15 mins. Which was nice because I had been traveling for over 12 hours at that point.
Even with the delays getting to the facility, I was picking up my rental car a little early. The rental desk agent called up to request double check what compact SUV's they had on the lot ready to go. He was given the choice between a 2018 or 2019.
He gave me the 2019.
I walked out of their office and over to their garage. I handed the garage attendant my paperwork and off he went to get my rental car. Midway Car Rental had a comfortable waiting area for customers to sit while they waited for the garage attendant. I liked the area but it could have used a quick sweep and some trash pick-up. But the cushions were comfortable.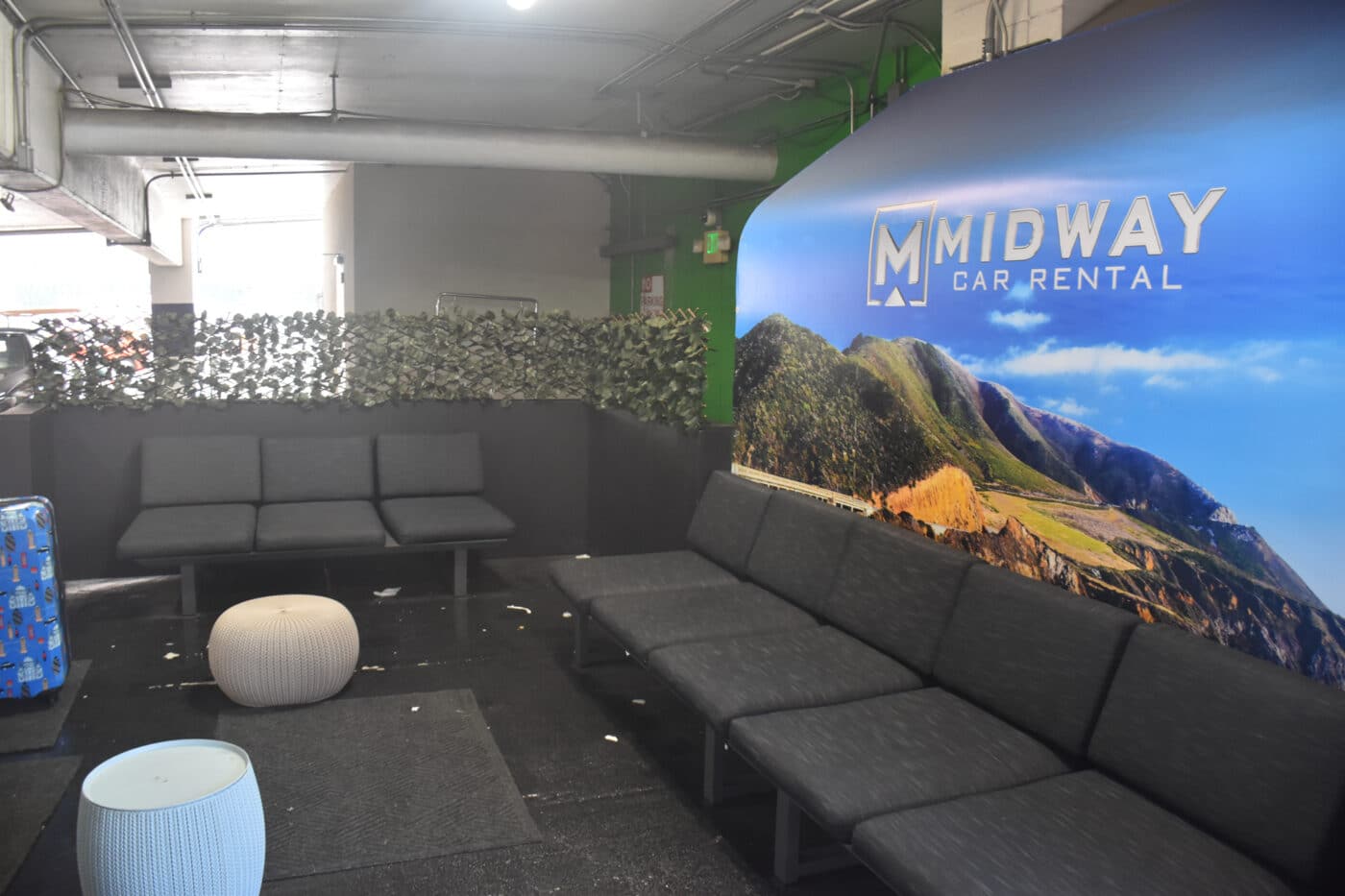 It didn't take long for my car to arrive. I had to chuckle when I realized that they had given me a nice pretty WHITE 2019 Toyota Rav4. I can't wait to cover it up with dust, but first, the garage attendant pulls out an iPad and provides talk around the Rav4 and photograph it from every angle and record any preexisting damage. This is the first time I have seen a rental car company do this. I really like it. It makes it easy to note any existing damage.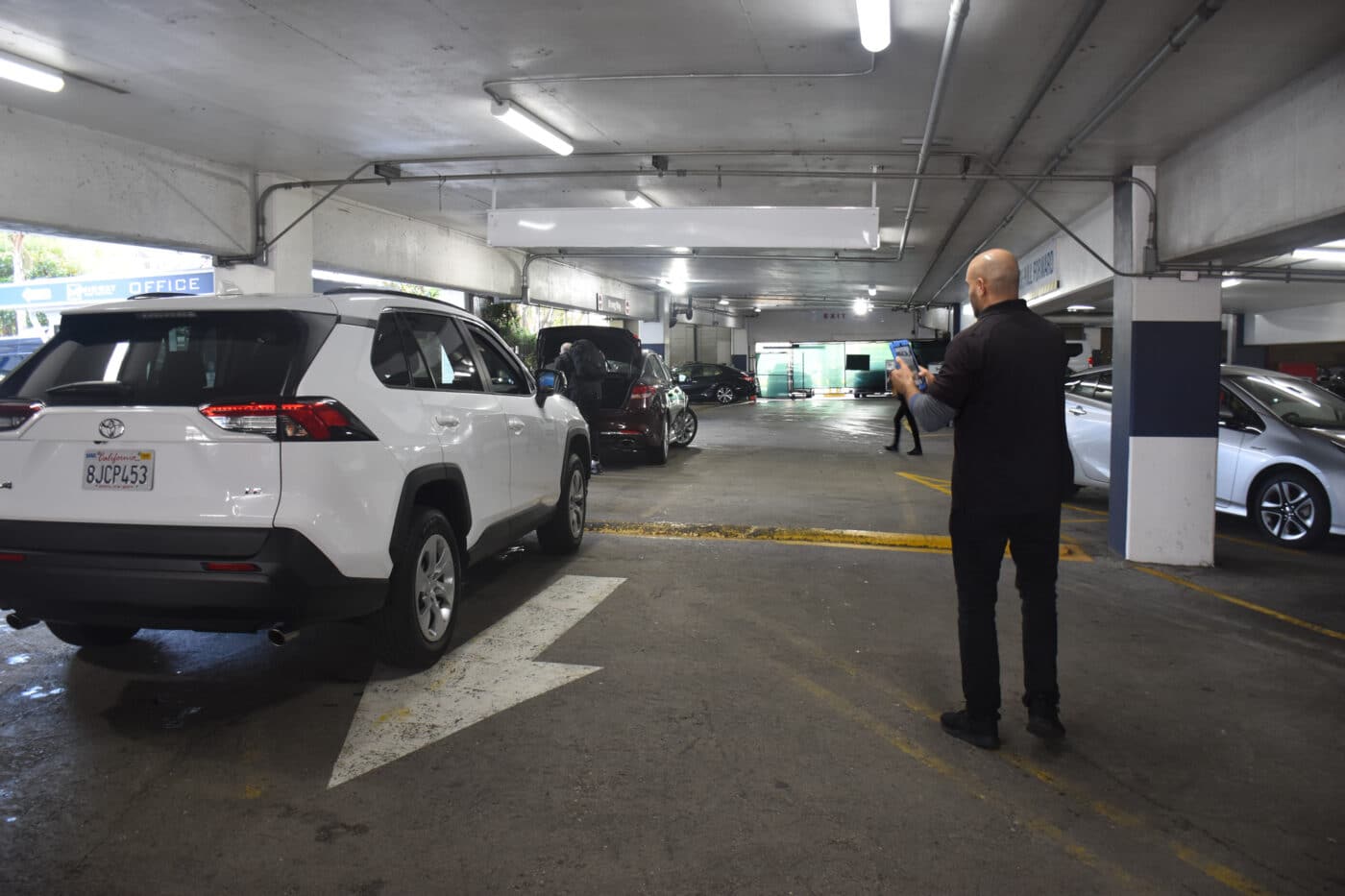 My Midway Car Rental
I booked a Compact SUV for this trip. This was a solo road trip but I wanted the all-wheel-drive vehicle plus a little extra ground clearance for exploring Death Valley National Park. On their website, they list a Compact SUV like a Toyota Rav4 or similar. I got exactally what I got.
It was a 2019 and NEW. I mean new, it has 1,500 miles on it when they handed the keys. Unsurprisingly, my car was immaculate. I felt kind of bad, that I had this brand new car that I was about to put 2,000 plus miles on plus take into the desert and cover in the dust. Lots and lots of dust.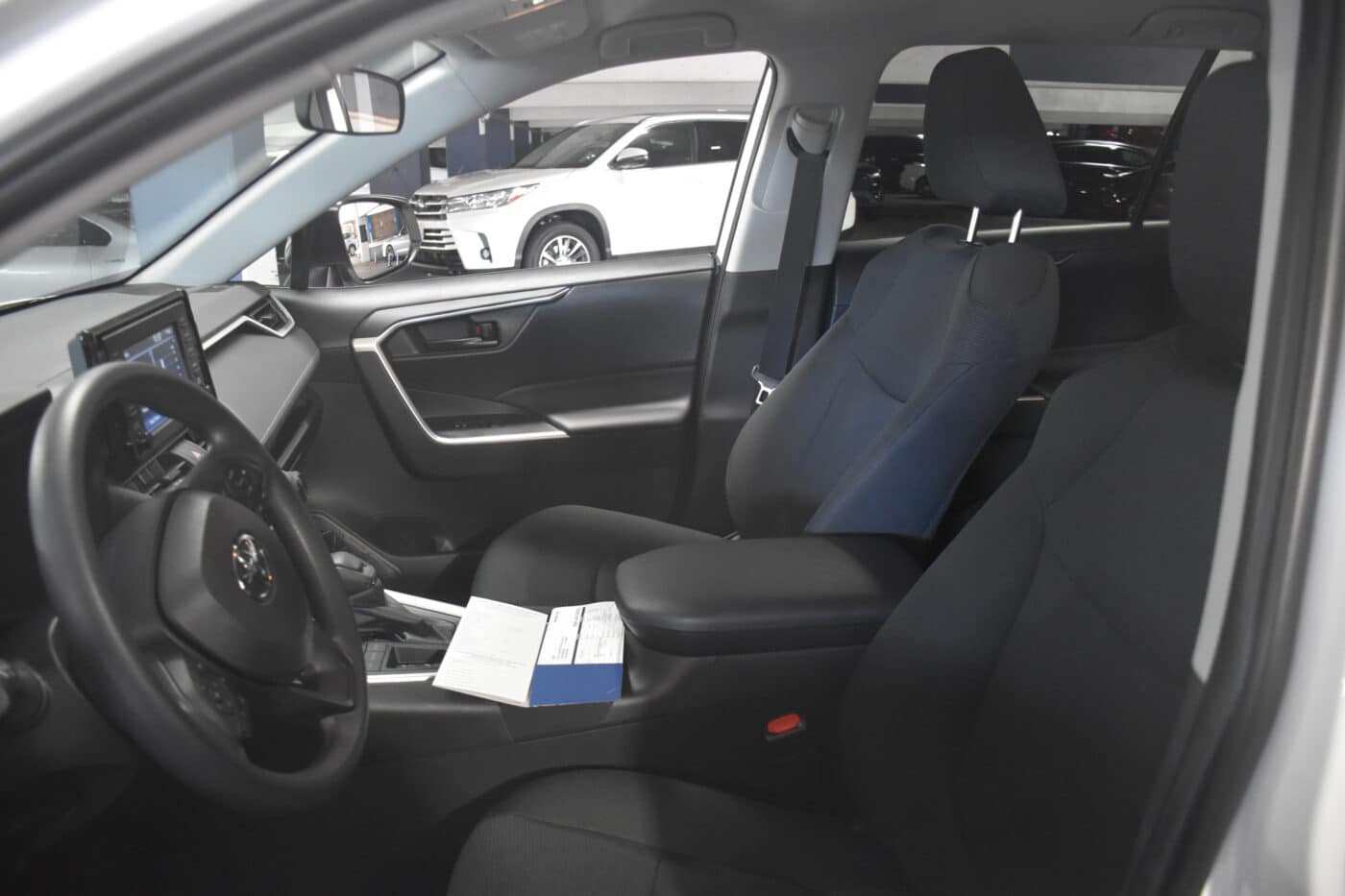 I watched two other customers pick-up their cars while I waited for mine. From what I could see, those cars were as immaculate as mine was. All cars were on the new end. Again, I am not a car person but they all had the tell-tale bells and whistles of the newest generation of cars.
The Toyota Rav4 fell in line with the other vehicles I saw. It was a 2019 Toyota Rav4 LE. I was a little disappointed when I realized that it only have 2WD, but then again, I rarely need 4WD when dealing with dry gravel roads. I am an expert driver on gravel and dirt. I have 6,000 plus miles of experience driving on gravel roads in a range of weather conditions. It is rare that 4WD is actually necessary, but it is nice to have should one end up in trouble. For my southern California Road trip, I was planning on any really sandy or anything super crazy but one never knows. In the end, I didn't need 4WD for any of my adventures and the Rav4 handled the gravel roads of Death Valley like a champ.
The seats lay almost flat. It's close enough that I was fine sleeping in the car rather than my tent. Which was a really good thing given I found a really nice head size hole in my 1-man tent where the star viewport fell out.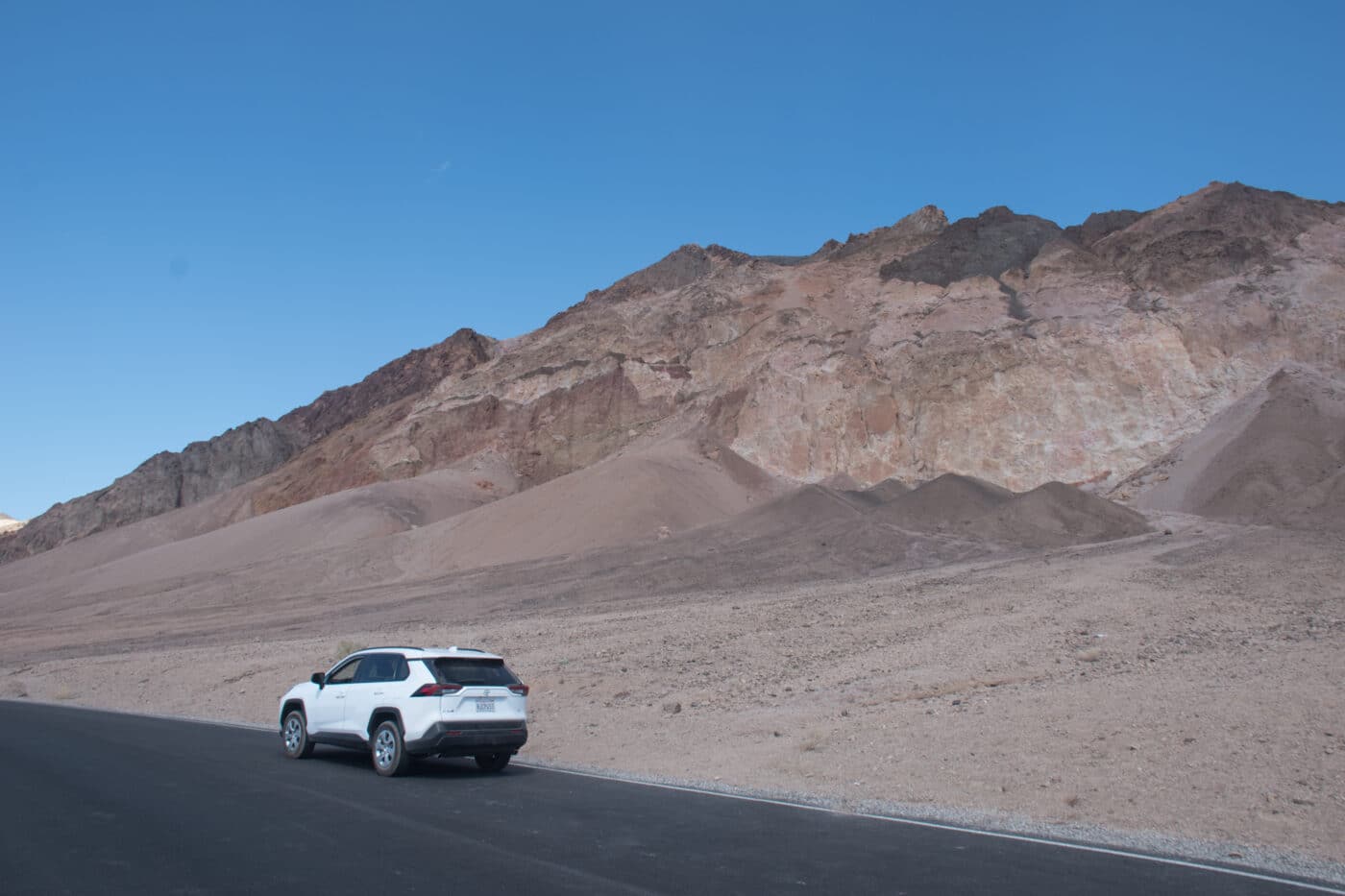 Returning my Midway Car Rental
After a week exploring Southern California, I was sad to return my Midway Rental Car. While I love my stick shift, the Toyota Rav4 was a great car and I really enjoyed driving it. Midway Car Rental makes returns really simple.
I pulled into the facility to return the SUV and got temporally confused by the signs on where to return my car. It's simple, pull into the garage and take the first available space. An employee meet me at my car door to take my keys and inspect the return.
The employee was amazing at how dusty I managed to get the nice pretty WHITE Toyota Rav4 but there was no damage to the car and my gas tank was full so he emailed me my final receipt. By the time I got my stuff out of the car and check all the nooks and crannies for left items, my receipt was in my inbox. He gave directions on how to use the hotel shuttle to get back to the airport. (I am not sure why one can't use the hotel shuttle to get to Midway but it is fine to use it to return to the airport.)

Pros
Con

New Vehicles
Takes pictures before renting
Excellent Service
Unlimited Miles

No airport shuttle
Vehicles limited to California, Nevada, Arizona and Utah.
Disclaimer – Midway Car Rental provided a discount on my car rental in exchange for this review. All opinions are 100% mine
Pin it to share: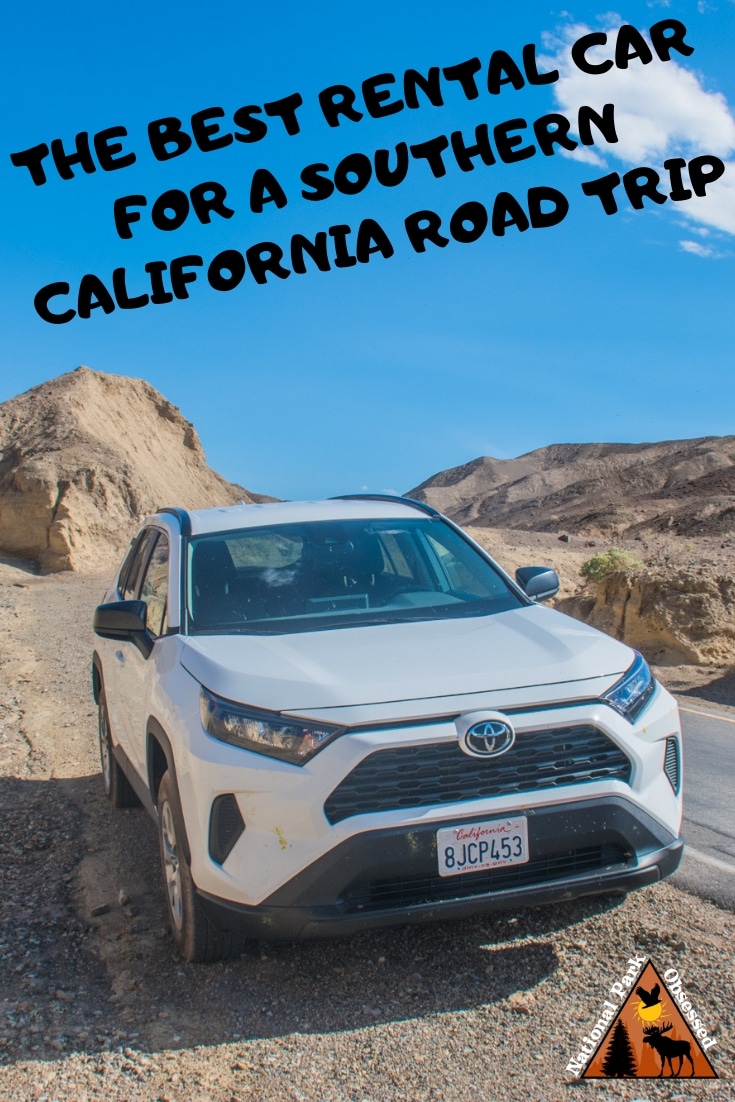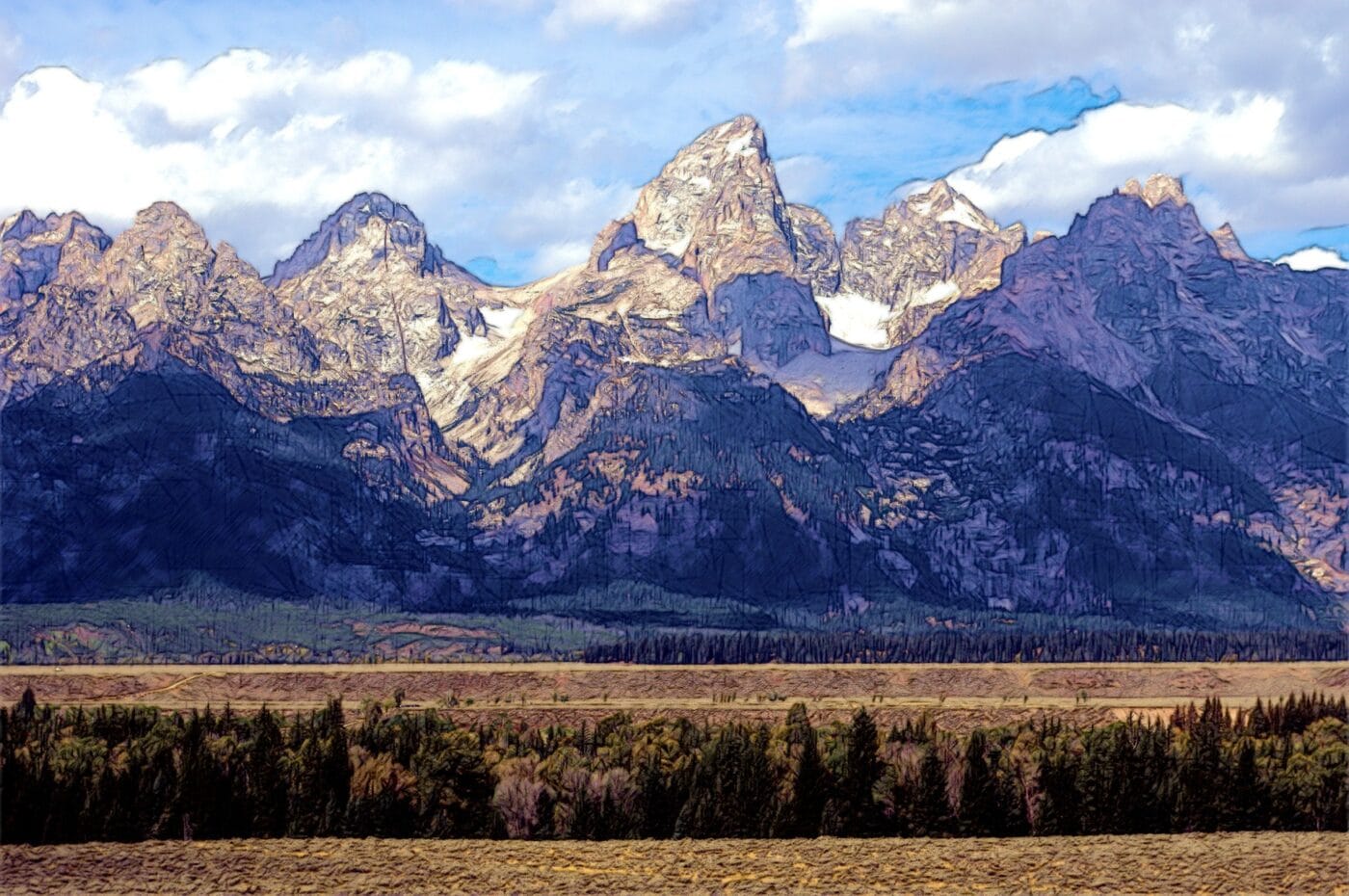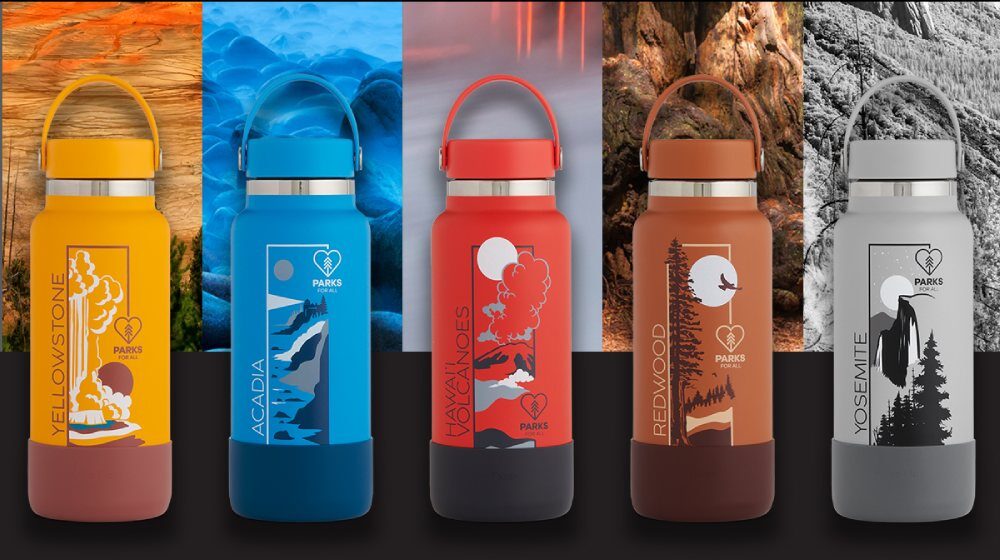 On this site, we promote travel to the United States and beyond that are the traditional lands of  Indigenous and First Nations peoples.
With respect, I make a formal land acknowledgment, extending my appreciation and respect to these lands' past and present people.
To learn more about the people who call these lands home, I invite you to explore Native Land.
National Park Obsessed assumes no responsibility or liability for any errors or omissions in the content of this site (NationalParkObsessed.com). The information contained in this site is provided with no guarantees of completeness, accuracy, usefulness or timeliness. You are encouraged to conduct your own due diligence before acting on the information provided on this site and should not rely on the opinions expressed here.
There is an inherent risk in all outdoor recreation activities, the reader assumes all responsibility for their own personal safety.
We are a participant in the Amazon Services LLC Associates Program, an affiliate program designed to provide a means for us to earn fees by linking to Amazon.com and affiliated sites.
Get a FREE 63 National Park Checklist