It isn't uncommon for visitors to Mount Rainier National Park to wonder where Mount Rainier is. At times it feels like Mount Rainier spends more times hidden by clouds that being seen. When Mount Rainier makes an appearance it is an impressive sight. Standing at 14,411 feet tall, Mount Rainier is the tallest mountain in Washington. She looks like a peaceful snow-covered mountain, but she is actually a massive volcano. She is one of the most dangerous volcanos in the United States. While she is currently dormant, that could change. It is important to visit this park before an eruption changes the face of the mountain.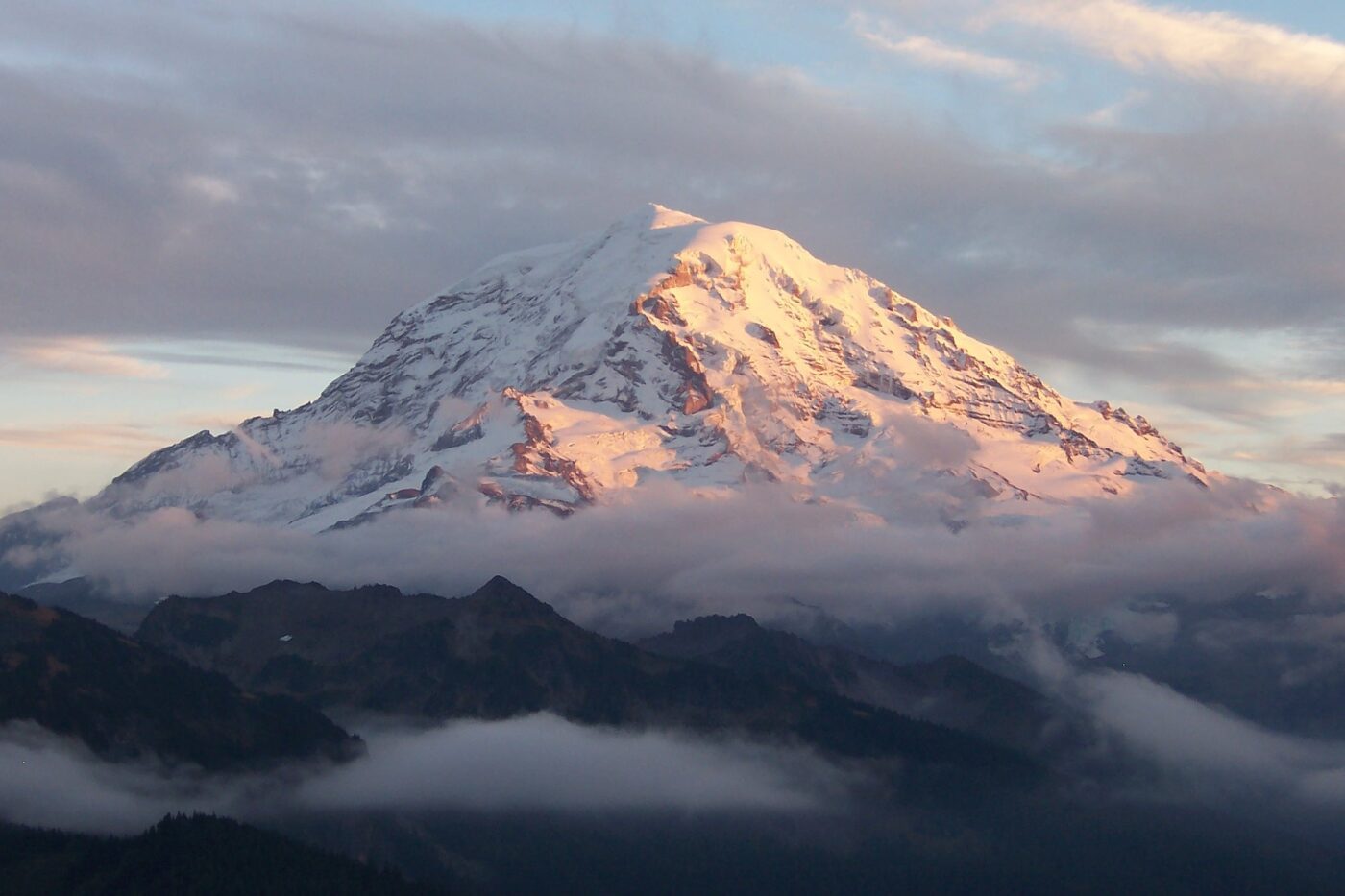 Mount Rainier National Park Profile
Check out nearby National Park Service Sites (less than a 4-hour drive):
Olympic National Park
Ross Lake National Recreation Area
Lake Chelan National Recreation Area
Klondike Gold Rush National Historical Park (Seattle Unit)
San Juan Islands National Historical Park
Lewis and Clark National Historical Park
Nez Perce National Historical Park
Ebby's Landing National Historical Reserve
Fort Vancouver National Historic Site
Whitman Mission National Historic Site
Check out nearby National Park Service Sites (less than an 8-hour drive):
Redwoods National and State Parks
John Day Fossil Beds National Monument
Oregon Caves National Monument & Preserve
WWII Valor in the Pacific National Monument (Tule Lake Unit)
Lava Beds National Monument
Check out some of our favorite Mount Rainier National Park Products.