Some posts on this site contain affiliate links, meaning if you book or buy something through one of these links, I may earn a small commission at no extra cost to you! 5% of all site revenue is donated to support the National Parks.
---
The National Parks come in all shapes and sizes. The largest national park in the United States is the size of Maryland. While the smallest is 9 times smaller than Central Park in New York City, New York. It is truly astounding when one realizes that the national parks of the United States take up 52 million acres of the land area. That is about 2% of the land area of the United States. Here is a break down of the US National Parks by Size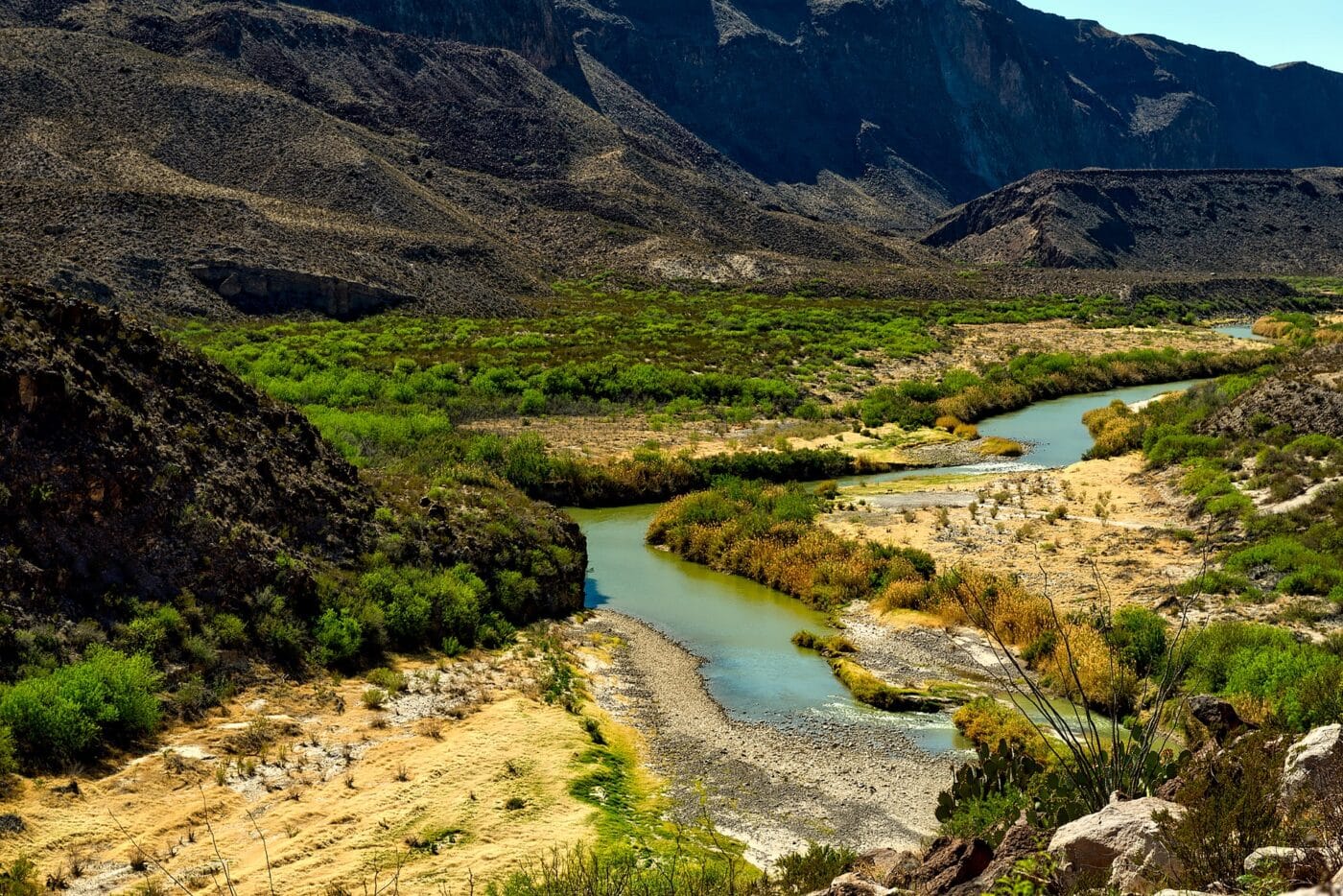 List of the Largest National Parks.
| Rank by size | National Park | State | Acres | Comparable Country or State |
| --- | --- | --- | --- | --- |
| 3 | Denali | Alaska | 4,740,911.16 | Slovenia |
| 8 | Yellowstone | Wyoming, Montana, Idaho | 2,219,790.71 | Puerto Rico |
| 48 | Acadia | Maine | 49,075.26 | American Samoa (United States) |
| 58 | American Samoa | American Samoa | 8,256.67 | Macau (China) |
| 43 | Arches | Utah | 76,678.98 | Maldives |
| 28 | Badlands | South Dakota | 242,755.94 | São Tomé and Príncipe |
| 14 | Big Bend | Texas | 801,163.21 | Iturup Island (Russia) |
| 35 | Biscayne | Florida | 172,971.11 | Federated States of Micronesia |
| 54 | Black Canyon of the Gunnison | Colorado | 30,780.76 | Jersey (United Kingdom) |
| 50 | Bryce Canyon | Utah | 35,835.08 | Wallis and Futuna (France) |
| 23 | Canyonlands | Utah | 337,597.83 | Faroe Islands (Denmark) |
| 29 | Capitol Reef | Utah | 241,904.5 | São Tomé and Príncipe |
| 49 | Carlsbad Caverns | New Mexico | 46,766.45 | Washington, D.C |
| 27 | Channel Islands | California | 249,561.00 | Hiiumaa (Estonia) |
| 56 | Congaree | South Carolina | 26,539.22 | Montserrat (United Kingdom) |
| 34 | Crater Lake | Oregon | 183,224.05 | Tonga |
| 53 | Cuyahoga Valley | Ohio | 32,572.24 | Vieques (Puerto Rico) |
| 5 | Death Valley | California, Nevada | 3,373,063.14 | Montenegro |
| 45 | Dry Tortugas | Florida | 64,701.22 | Saint Kitts and Nevis |
| 10 | Everglades | Florida | 1,400,539.3 | Delaware |
| 2 | Gates of the Arctic | Alaska | 7,523,897.4 | Maryland |
| 60 | Gateway Arch | Missouri | 90.9 | Vatican City |
| 12 | Glacier | Montana | 1,013,125.99 | Cape Verde |
| 6 | Glacier Bay | Alaska | 3,223,383.43 | Montenegro |
| 11 | Grand Canyon | Arizona | 1,201,647.03 | Trinidad and Tobago |
| 25 | Grand Teton | Wyoming | 310,044.22 | Mill Island (Antarctica) |
| 42 | Great Basin | Nevada | 77,180.0 | Malta |
| 38 | Great Sand Dunes | Colorado | 107,341.87 | Curaçao (Netherlands) |
| 19 | Great Smoky Mountains | Tennessee, North Carolina | 522,426.88 | Alor Island (Indonesia ) |
| 41 | Guadalupe Mountains | Texas | 86,367.10 | Grenada |
| 52 | Haleakalā | Hawaii | 33,264.62 | Christmas Island (Australia) |
| 24 | Hawaiʻi Volcanoes | Hawaii | 323,431.38 | Lougheed Island (Canada) |
| 59 | Hot Springs | Arkansas | 5,548.01 | Tuvalu |
| 18 | Isle Royale | Michigan | 571,790.30 | Luxembourg |
| 15 | Joshua Tree | California | 790,635.74 | Makira (Solomon Islands) |
| 4 | Katmai | Alaska | 3,674,529.33 | Connecticut |
| 17 | Kenai Fjords | Alaska | 669,650.05 | Unalaska Island (Alaska) |
| 21 | Kings Canyon | California | 461,901.20 | Comoros |
| 9 | Kobuk Valley | Alaska | 1,750,716.16 | Palestine |
| 7 | Lake Clark | Alaska | 2,619,816.49 | Lebanon |
| 39 | Lassen Volcanic | California | 106,589.02 | Antigua and Barbuda |
| 46 | Mammoth Cave | Kentucky | 54,011.91 | Sauvie Island (Oregon) |
| 47 | Mesa Verde | Colorado | 52,485.17 | Pine Island (Florida) |
| 30 | Mount Rainier | Washington | 236,381.64 | São Tomé and Príncipe |
| 20 | North Cascades | Washington | 504,780.94 | Mauritius |
| 13 | Olympic | Washington | 922,649.41 | Rhode Island |
| 31 | Petrified Forest | Arizona | 221,390.21 | Turks and Caicos Islands |
| 55 | Pinnacles | California | 26,685.73 | Montserrat (United Kingdom) |
| 37 | Redwood | California | 138,999.37 | Guam (United States) |
| 26 | Rocky Mountain | Colorado | 265,795.20 | Tahiti (French Polynesia) |
| 40 | Saguaro | Arizona | 91,715.72 | Jan Mayen (Norway) |
| 22 | Sequoia | California | 404,062.63 | Åland Islands (Finland) |
| 33 | Shenandoah | Virginia | 199,217.77 | Kiribati |
| 44 | Theodore Roosevelt | North Dakota | 70,446.89 | Bonaire (Netherlands) |
| 57 | Virgin Islands | United States Virgin Islands | 14,940.00 | San Marino |
| 32 | Voyageurs | Minnesota | 218,200.15 | Attu Island (Alaska) |
| 51 | Wind Cave | South Dakota | 33,970.84 | Christmas Island (Australia) |
| 1 | Wrangell–St. Elias | Alaska | 8,323,146.48 | Moldova |
| 16 | Yosemite | California | 761,747.50 | Zemlya Georga Island (Russia) |
| 36 | Zion | Utah | 147,237.02 | Saint Lucia |