Post Summary: National Parks in Indiana
Known to be the "Crossroads of the Country", connecting many Midwest states, Indiana has so much more to offer. Aside from being famous for southern hospitality and basketball, it also boasts several historic landmarks and beautiful landscapes to visit on your next travels. Full of farmlands, Indiana is bordered by Lake Michigan and four states: Michigan, Ohio, Kentucky, and Illinois.
Indiana currently has three national parks to visit. Visitors can enjoy many outdoor activities as well as learn a lot from the educational memorials and historical landmarks the state has to offer.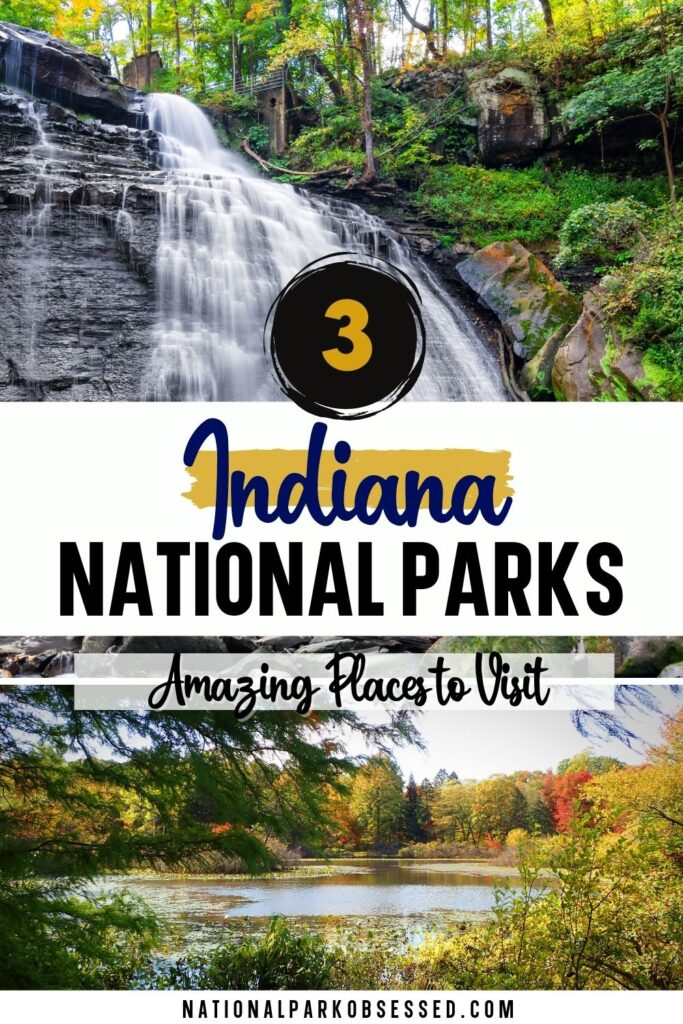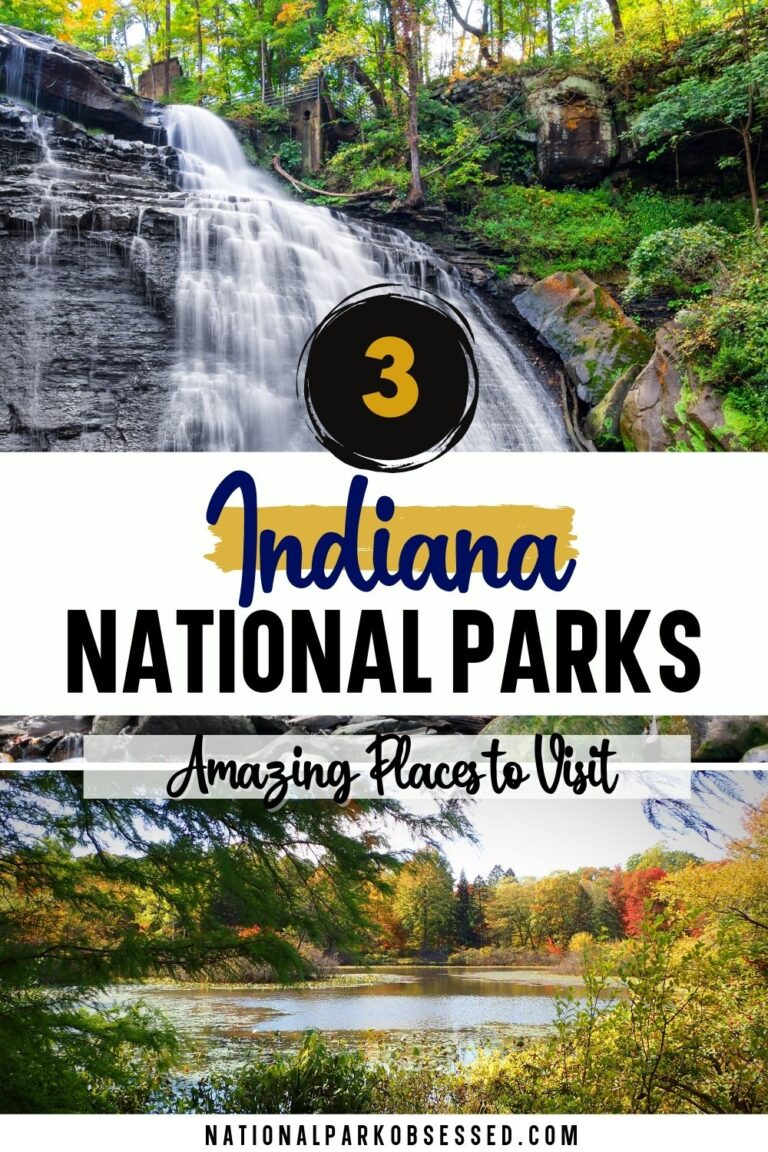 This post may contain affiliate links, meaning if you book or buy something through one of these links, I may earn a small commission at no extra cost to you! Read the full disclosure policy here
Map of National Parks in Indiana
Indiana National Parks
George Rogers Clark National Historical Park
The George Rogers Clark National Historical Park is the site wherein historians believe Fort Sackville was situated during several wars. Fort Sackville was most instrumental during the French and Indian Wars with its strategic position facing the Wabash River.
Inside the memorial, it features a bronze statue of the American Colonel George Rogers and several murals depicting his story. This memorial now stands proud in celebration of this colonel, a respected and brave soldier that led his army to victory against the British. He and his soldiers were remembered to have marched across flooded prairies to reach the Fort. There, his army surrounded the fort and demanded the British to surrender. This historic march was one of the tales of victory in the American Revolution and ultimately led them to protect their land.
The George Rogers Clark National Historical Park was included under the care of the National Park Service in 1966.
Things to do: Visit the Clark Memorial, See the Park Film, Go to Visitor Center, Fishing
How to get there: The full address of the park is 401 S. 2nd Street, Vincennes, IN 47591. Visitors can use the Memorial Bridge, US Highway 50 or 41 to get to this destination.
Where to Stay: There is no accommodation available inside the park. However, Vincennes offers many local hotels, hostels, and campgrounds around the area.
Entrance Fee: Free
Official Website: Click Here
Map: Download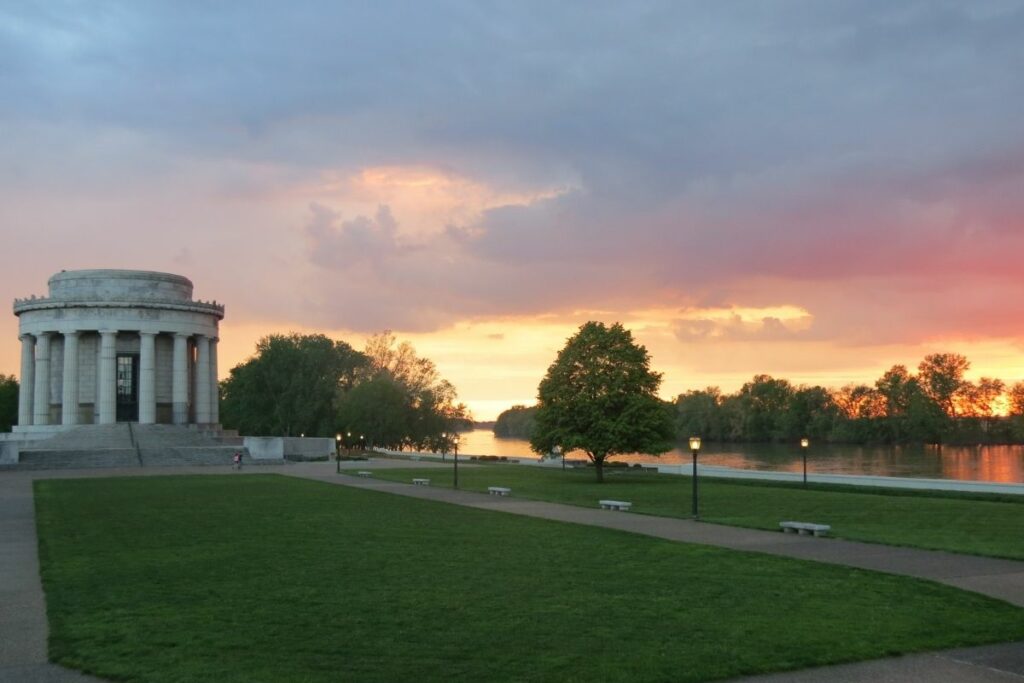 Indiana Dunes National Park
The Indiana Dunes National Park is a summer dream. The park surrounds the southern shore of Lake Michigan with sandy beaches. The 15,000-acre park also includes other wonderful sites of rugged dunes, prairies, picturesque wetlands, and tranquil forests.
This park has everything for everyone. This expansive park spans over three counties and features many things to do like swimming, fishing, hiking, bird watching, and more. This is a perfect destination for families to enjoy a day out for outdoor activities like a picnic or camping. A solo trip would also be wonderful if you want to learn more about the available historical sites or enjoy solitude by the beach.
With its beautiful landscapes, unique flora, and historic and cultural relevance, the people of Indiana created a nationwide campaign to buy the land. "Save the Dunes" was an active campaign back in the 1950s. This campaign's success brought about the preservation initiatives which now allow visitors to enjoy everything this land has to offer.
This park was redesignated under the National Park Service last February 15, 2019.
Things to do: Swimming, Hiking, Fishing, Bird Watching, Camping, Visit Historical Sites, Horseback Riding, and more
How to get there: The Indiana Dunes Visitor Center is easily accessible by car through the Indiana Toll Road, U.S. Highways 12 and 20, and Indiana State Road 49. Many of the park's facilities can be accessed through U.S. Highway 12.
The nearest airports are Gary Regional Airport, South Bend Regional Airport, and Chicago's Midway International Airport, and O'Hare International Airport. Chicago and South Shore Train also have stops in the park.
Where to Stay: This park stretches across three counties and fifteen cities. You can find many hotels and lodging within the three counties, Lake County, Porter County, and La Porte County.
Entrance Fee: There is no fee to access the National Park but Indiana Dunes State Park charges $7 for Indiana plates and $12 for out of state plates
Official Website: Click Here
Map: Download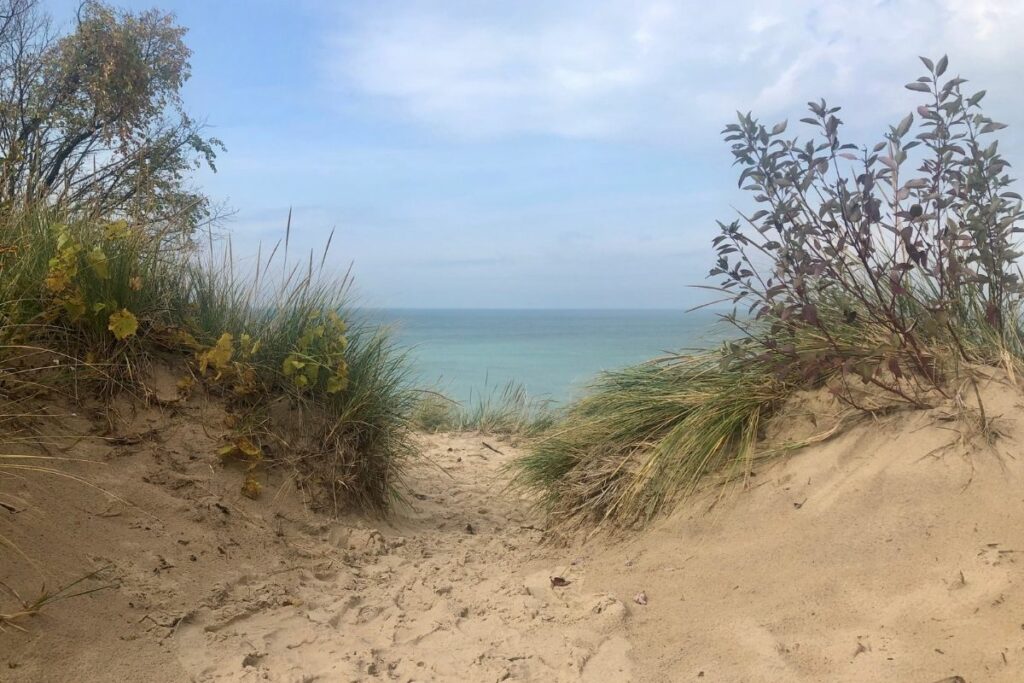 Lincoln Boyhood National Memorial
The Lincoln Boyhood National Memorial is a national presidential memorial remembering the childhood of one of the great leaders, Abraham Lincoln. It features the farm wherein the young Abraham Lincoln grew up with his family.
Here, visitors can learn more about Lincoln's humble Indiana upbringing that forged his morals and passion for service. Thomas Lincoln, his father, lost two home titles in Kentucky before settling in Indiana. Here, he spent most of his childhood with his two siblings, Thomas and Sarah Lincoln. In the park, visitors can see the Memorial Building that has five statues depicting Lincoln in different stages of his life. The building also has a museum that offers more information about Lincoln's early life and family. Other than the memorial building, the site also preserves the historic Lincoln cabin. The historic farm was first discovered through archaeological excavation, it is now protected with a wall. Very near it stands a replica of the original cabin where visitors can get a glimpse of how the Lincoln family lived.
The park was designated under the National Park Service in 1960.
Things to do: See the Visitor Center, Visit Museums, Hiking, Visit Lincoln Living Historical Farm
How to get there: By car, the park is easily accessible through Highway 162. By plane, the nearest airport is Evansville Regional Airport, which is located in Evansville City. This airport has connections from Chicago, Atlanta, Dallas, and Detroit.
Where to Stay: There is no accommodation available inside the park. There are many hotels, inns, and other lodgings available around the area and in Evansville City.
Entrance Fee: Free
Official Website: Click Here
Map: Download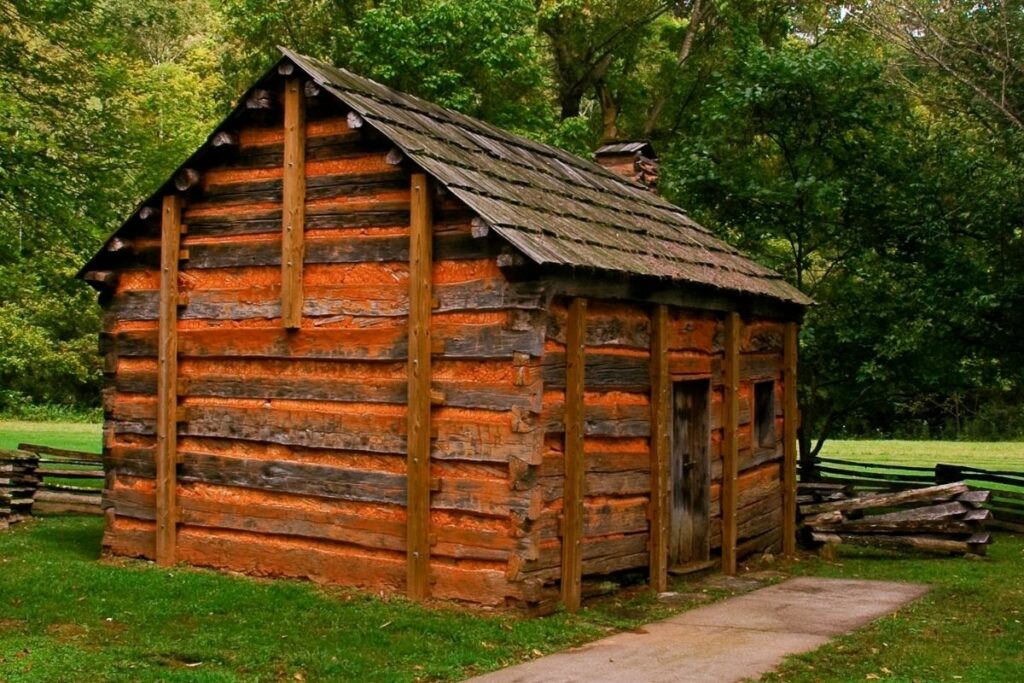 Associated Sites of Indiana
Lewis and Clark National Historic Trail
The Lewis and Clark National Historic Trail follows the route Meriwether Lewis and William Clark took across the United States' newly purchased territory. The trail starts at Camp Dubois, Illinois, and passes thru Missouri, Kansas, Iowa, Nebraska, South Dakota, North Dakota, Montana, Idaho, Oregon, and ends in Washington. The trail is a combination of auto, land, and water routes.
The Lewis and Clark expedition started in May 1804 with the goal to find a practical route across the western region of North America. They were to lay claim to these lands to limit European expansion. The expedition was a success. Lewis and Clark crossed the Louisiana purchase and made it to the Pacific Ocean. They recorded the plants, animals, and landscapes as they traveled. They laid the foundations for future relationships with the American Indian tribes of the relationships.
The trail was established on November 10, 1978. There are over 100 stops along the trail.
Things to do: Hiking, Auto Tours, Museums,
How to get there: The sites are located in the 16 states the trail runs through.
Where to Stay: There are various places to stay along the trail.
Entrance Fee: There may be nominal fees at trail-related federal, state, or locally owned historic sites and interpretive facilities.
Official Website: Click Here
Map: Download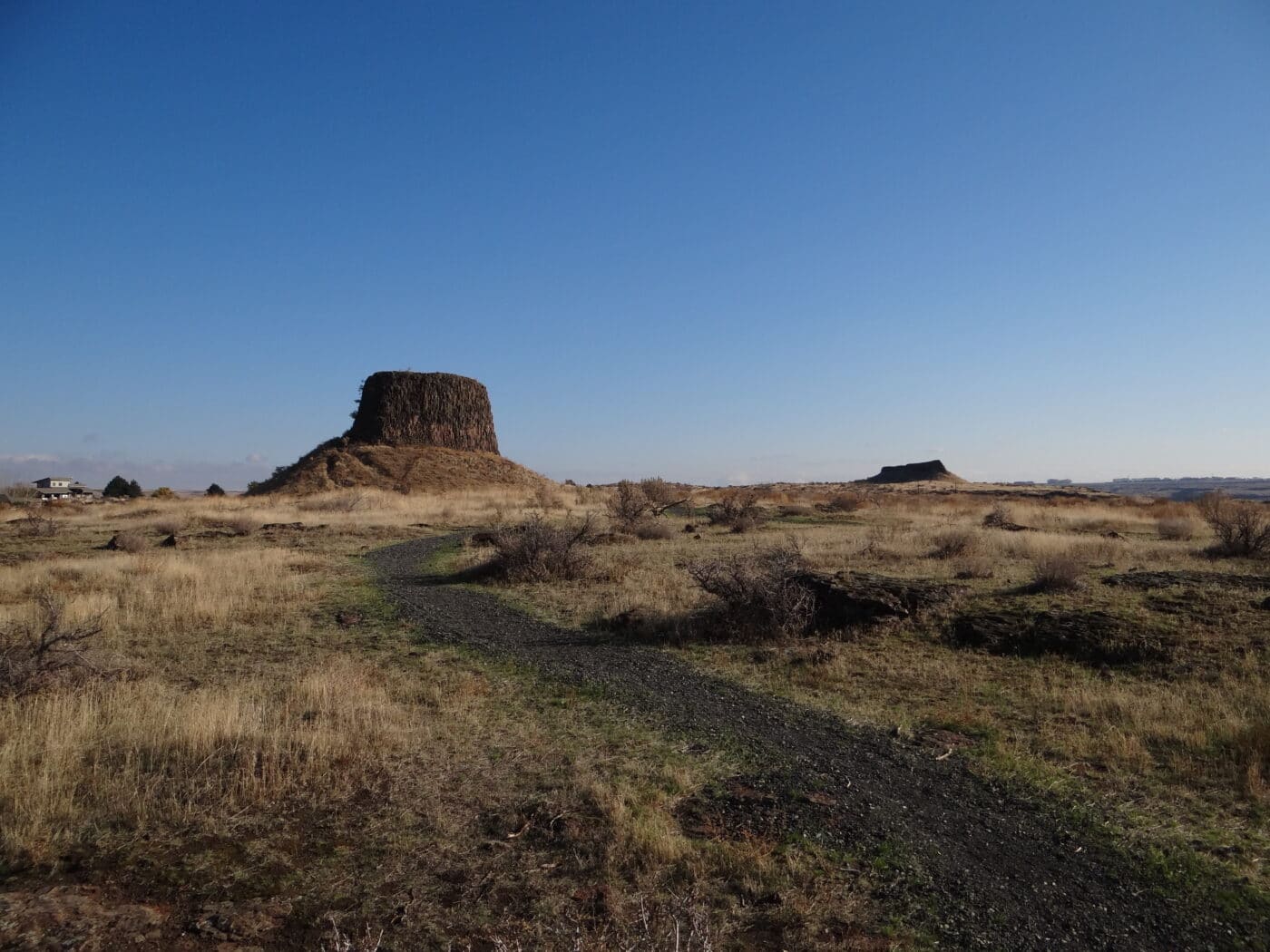 List of National Parks of Indiana
There are 3 National Parks in Indiana that received 2.4 million visitors in 2020 and generated over $140.7 million in tourism economic benefits. The majority of visitors (2.4 million) visited Indiana National Park.
George Rogers Clark National Historical Park
Lincoln Boyhood National Memorial
Affiliated Areas
Lewis and Clark National Historic Trail (IA, ID, IL, IN, KS, KY, MO, MT, NE, ND, OH, OR, PA, SD, WA, WV)
Indiana National Parks also provides support and management of 2,009 National Register of Historic Places Listings.
There are 42 National Historic Landmarks, 30 National Natural Landmarks, 493 Places recorded by the Heritage Documentation Program, and over 200,000 objects in the Indiana National Parks Museum Collections. There are 226 Archaeological Sites in the Ohio National Parks.
Indiana is home to 24 State Parks and 8 reservoirs.
Indiana's Neighboring States
Planning to visit a few of the National Parks in Indiana and wandering about what national parks are in neighboring states. Here are the list of National Parks in surrounding states.
Check out this great list of the 63 National Parks and get a FREE National Park Checklist. Count how many National Parks you have visited.
Final Thoughts of the National Parks of Indiana
I hope this guide to the National Parks of Indiana is helpful as you plan to explore these amazing National Parks.
Pin for Later: National Parks in Indiana: Explore the 3 Indiana National Parks (2021 Update)