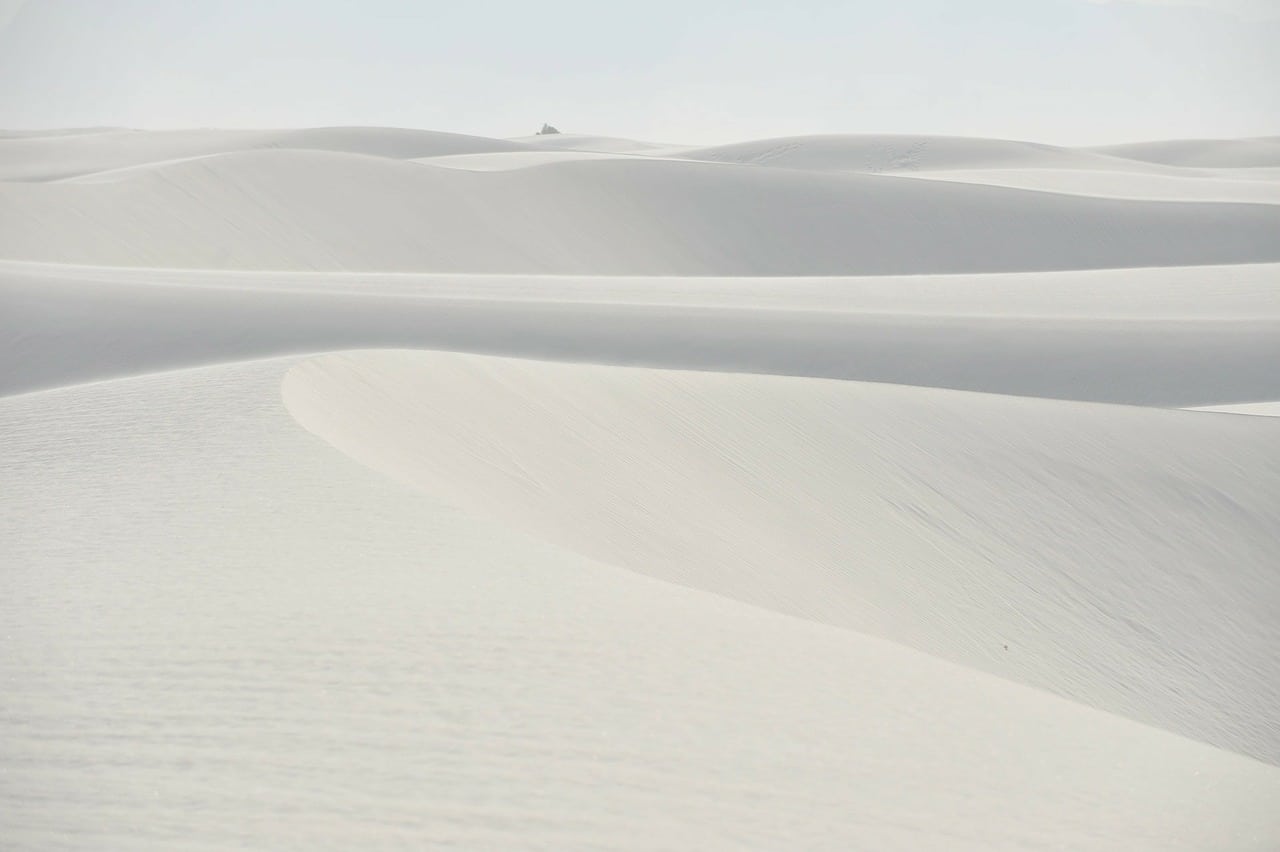 One Day at White Sands National Park
This post may contain affiliate links, meaning if you book or buy something through one of these links, I may earn a small commission at no extra cost to you! Read the full disclosure policy here
---
Who knew you could go play in the sand without getting wet? White Sands National Park makes it possible to play in the sand without getting wet. These massive white dunes are located in southern New Mexico. These dunes are unique because they are made of white gypsum sands. The dunes might look peaceful but they are active and full of life.
Help support this site by purchasing one of our National Park Shirts, Poster, and other gear. Every purchase includes a donation to the national parks and helps keep National Park Obsessed's website free to use and producing more national park guides.
Looking for more help planning your next adventure? Join the National Park Obsessed Facebook Group here to connect other national park lovers, trade advice, or see inspiring photos of the National Parks?
About White Sands National Park
Located in the northern Chihuahuan Desert near Alamogordo, New Mexico, White Sands National Park is home to 275 square miles of white sand dunes.
This natural wonder of the world is the largest gypsum dunefield on the planet and was designated as a national monument in 1933 via presidential proclamation. Today, White Sands is New Mexico's most popular National Park Service site, welcoming approximately 500,000 visitors each year. It was elevated to a National Park on December , 2019
Pro Tip: If you want to avoid the crowds, visit White Sands National Park in January when crowds are the smallest.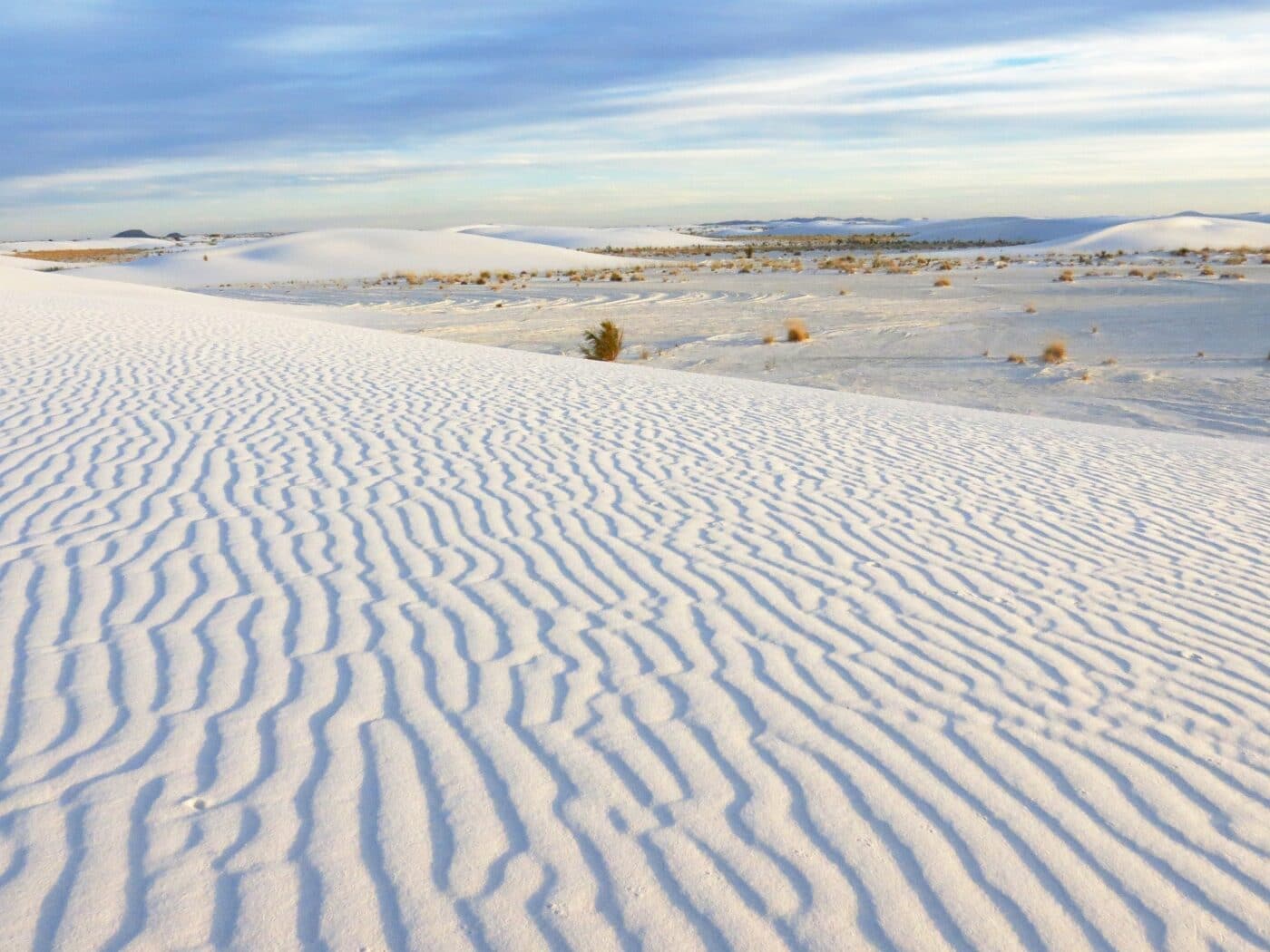 Getting to White Sands National Park
There is only one entrance to White Sands National Park along US-70. When the White Sands Missile range is performing a missile test, the highway is occasionally closed to traffic. Depending upon the specifics of the test, all or portions of White Sands may also be closed. These road closures can last up to three hours, so plan ahead by visiting the army website or calling 575.678.1178. No one wants to spend a day at White Sands stuck on the highway for three hours!
The closest airport to White Sands is El Paso International Airport (ELP), located just under an hour and a half away from the park entrance. The next closest airport is Alburquerque International Sunport (ABQ) which is 3.5 hours from White Sands.
Estimated Drive time to White Sands National Park
El Passo, Texas – 1.5 hours
Alburquerque, New Mexico – 3.5 hours
Tucson, Arizona – 5 hours
Phoenix, Arizona – 6.5 hours
There is no public transport to the White Sands National Park, but you can take an Amtrak Train to El Paso and rent a car from there.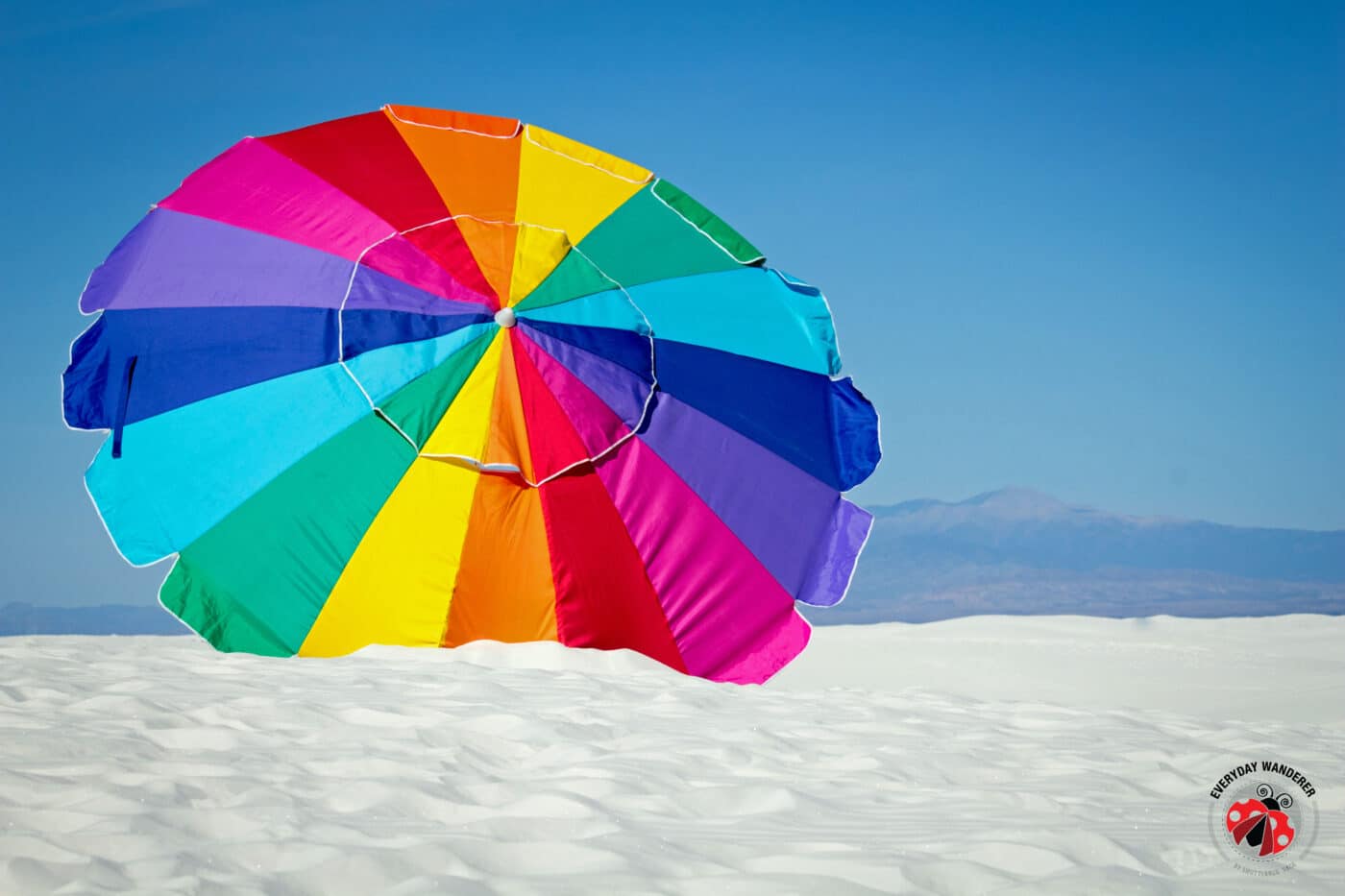 Where to stay in White Sands National Park
Adventure seekers should consider camping at one of the ten backcountry campsites at White Sands National Park . Backcountry camping is the most primitive form of camping, and you must be well-prepared to ensure a successful experience. These campsites offer no amenities. That means there is no shelter, shade, picnic table, or water. You'll need to ensure you carry adequate water and be mindful of the arid desert conditions. The nearest restroom facility is a vault toilet a one-mile trudge through the steep, shifting white sand dunes back at the beginning of the trailhead. There are no shower facilities at White Sands National Park. If you decide to camp at White Sands, you should be at your campsite by dusk and prepared to stay put until dawn.
If you aren't lucky enough to score a campsite — or you just really like running water and indoor plumbing — stay in either Alamogordo or Las Cruces, New Mexico. A 20 minute drive northeast of White Sands, Alamogordo has a population of 30,000 and offers a range of national chain and local accommodations. About an hour southwest of White Sands is the larger community of Las Cruces. With a population of more than 100,000 there is a wider range of lodging options in Las Cruces.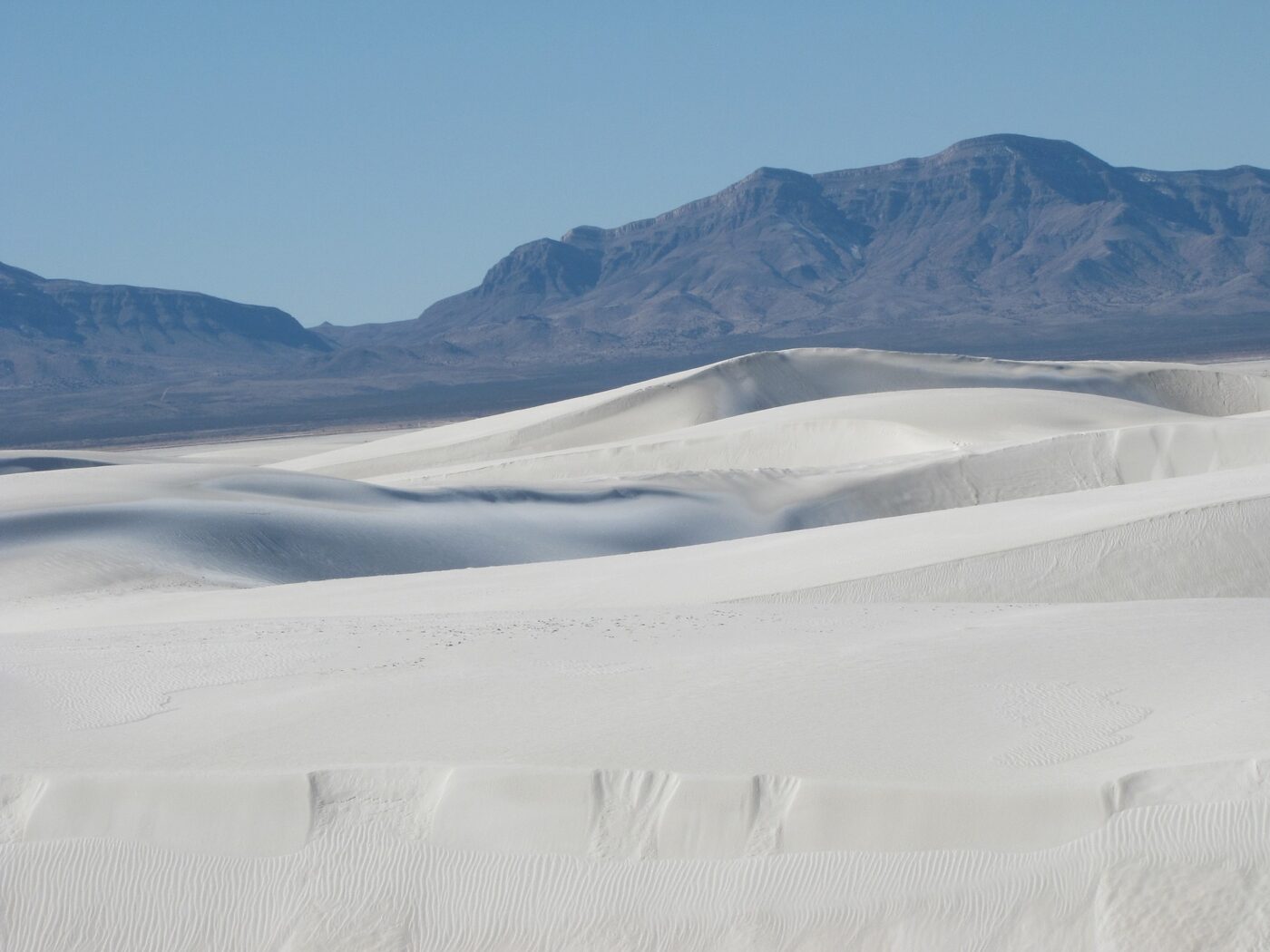 24 hours in White Sands National Park
White Sands opens daily at 7:00 am every day of the year except Christmas (December 25). Closing hours adjust seasonally with sunset. You can find detailed hours of operation on the White Sands National Park website.
Activities
Stop at the Visitors Center
The adobe pueblo building at the entrance of the White Sands National Park is a great first stop. Here you can grab information on daily events, refill your water bottle*, and explore the interactive museum. This is also the place to watch "A Land in Motion," a fantastic 17-minute film about White Sands and the creatures that call it home.
* There is no water available anywhere inside White Sands National Park once you leave the Visitors Center, so do NOT skip this step!
Pro Tip: If you have a National Park Passport the White Sands Visitor Center is where you can get it stamped.
Pro Tip: Be sure to check out special, seasonal ranger-led activities when you visit White Sands. These include additional adventures like the full moon hike, Lake Lucero Tour, or sunrise photography walk.
Pick Up an Adventure Pack
If you visit White Sands with children, pick up an Adventure Pack at the Visitors Center. They are available on a first come, first served basis and include binoculars, an animal track guide, compass, and a bunch of other goodies that make exploring and learning about White Sands fun. When you're done with the Adventure Pack return it to the Visitors Center.
Pro Tip: While you're at the Visitors Center, have your child inquire about White Sands' free Junior Ranger program.