This post may contain affiliate links, meaning if you book or buy something through one of these links, I may earn a small commission at no extra cost to you! Read the full disclosure policy here
---
Are you dreaming of leaving life behind and taking a long-distance backpacking trip? Do you want to hike your way thru iconic National Parks and landscapes? Are you planning an Appalachian Trail thru-hike from Springer Moutain, Georgia to Katahdin, Maine.
Long-distance backpacking trips often occupy the upper echelon of many a wanderer's bucket list. The three most popular long trails in the U.S. are the Pacific Crest Trail (PCT), the Continental Divide Trail (CDT), and the Appalachian Trail (AT). Completing all three is considered the Triple Crown of backpacking.
Last year my wife and I completed the Appalachian Trail in our mid 40's. We spent one day shy of six months of hiking and sleeping in the wildness. We began the journey as a novice backpackers and ended the trail as experts. Below is some information to consider before planning your Appalachian Trail thru-hike.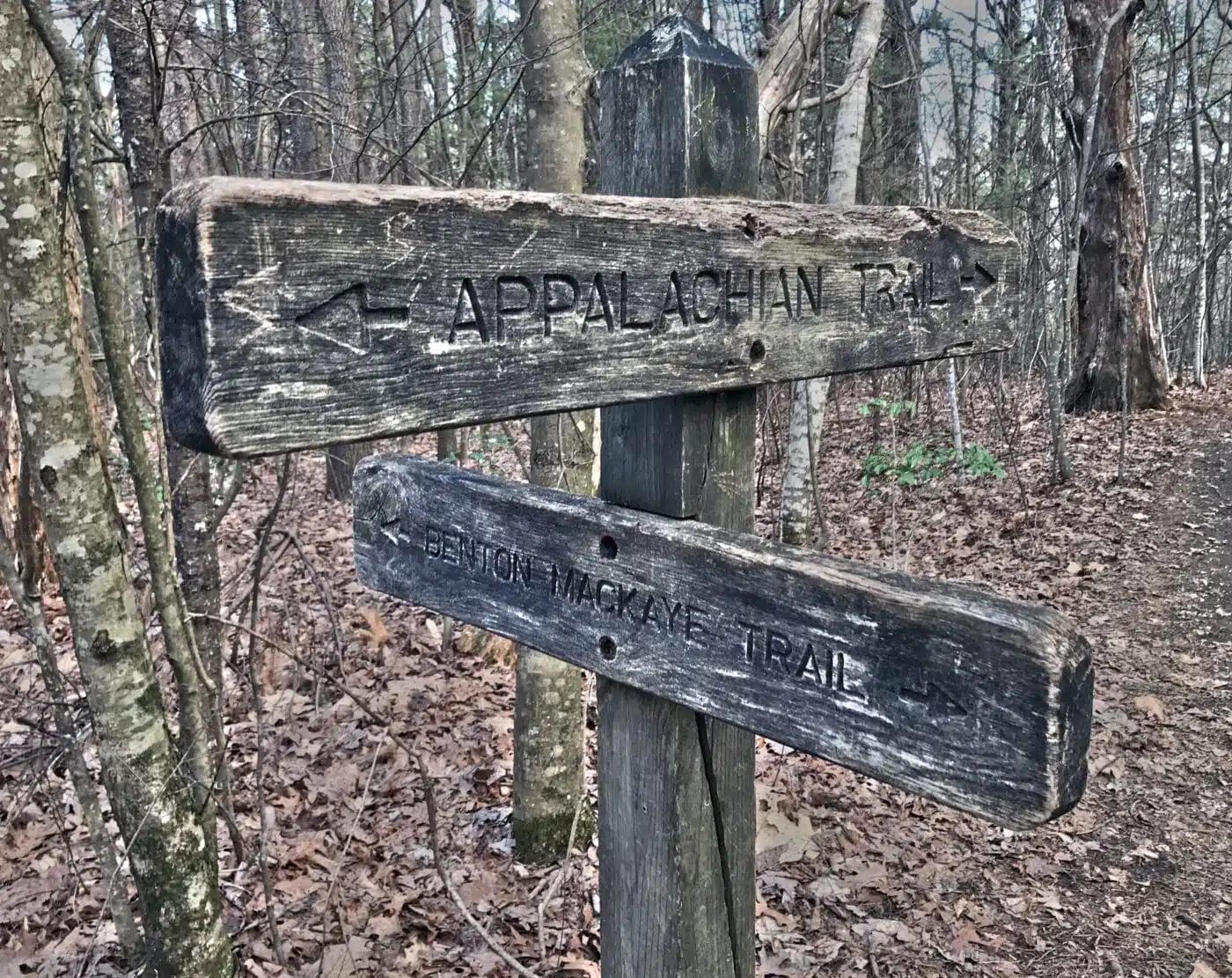 What is an Appalachian Trail thru-hike?
The Appalachian National Scenic Trail, typically shortened to simply "The AT" is a footpath in the eastern United States that stretches approximately 2,200 miles. The southern terminus is Springer Mountain, Georgia and its northern counterpart is Mount Katahdin in Maine. The hiking trail meanders through 14 states and is marked by 2" x 6" white blazes painted on trees and rocks spaced at sporadic distances.
A thru-hiker is one who backpacks the entire trail within any 12 consecutive months. During these months hikers will take over 5 million steps, ascend and descend elevations the equivalent of climbing Mount Everest 16 times and they will walk between 8 to 10 hours a day in rain, intense heat, and probably snow.
Thru-hikers carry everything they need in a backpack, they sleep in a tent, hammock, or in one of the over three-sided shelters along the trail, and they stay in the woods for four to seven days before going into a trail town to resupply and get a shower.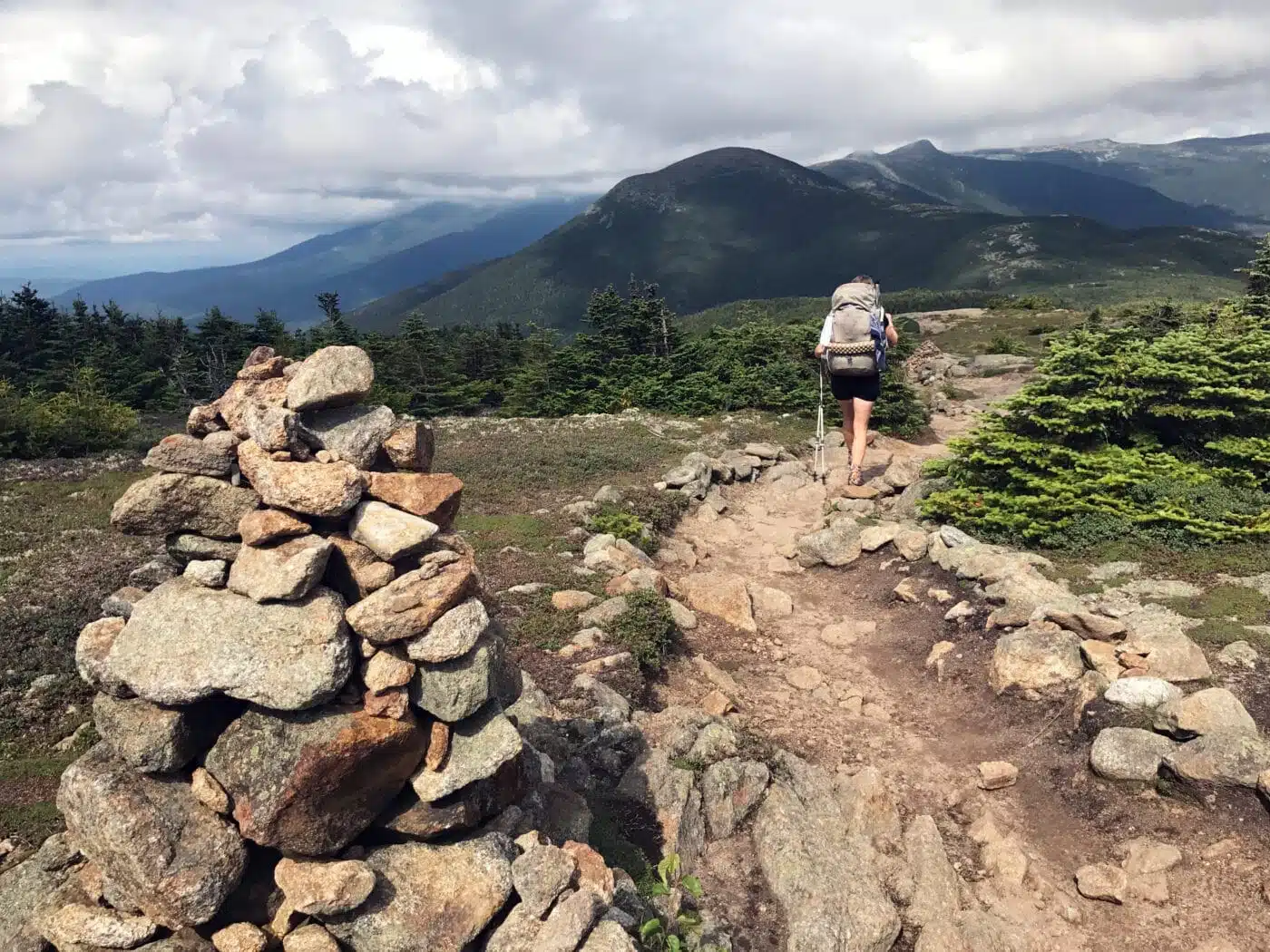 How long does it take to thru-hike the AT?
A typical thru-hike takes between five and seven months. There are those who do it faster – actually the FTK (fastest known time) for an AT thru-RUN is 45 days 12 hours and 15 minutes set by Joe 'Stringbean' McConaughy in 2017– and it can be slower, though weather then becomes much more of a factor.
Putting pen to paper, a hiker that takes six months will need to hike 12 miles a day every day. More realistically, a thru-hiker will take a "zero" once a week (zero miles hiked) or a "nero" (only a few miles hiked) once or twice a week but average about 15 miles per day otherwise.
How much does it cost to thru-hike?
It might surprise you just how much sleeping in the mountains for six months can cost. The reality is that most thru-hikers spend $2 – $3 per mile while on-trail, or about $1,000 a month. This budget includes food while on the trail, hostel or hotel stays while in town, gear repair or replacement, injuries, illnesses, and other on-trail costs.
Other expenses to consider when planning an Appalachian Trail budget is your initial cost of gear, travel to and from the trail, and at-home costs. Gear can be expensive and is needed to keep you safe and (relatively) comfortable. Depending on what gear you already have, equipping a thru-hike can cost $1,500 to over $3,000. Both Springer Mountain and Mount Katahdin are remote and in addition to flying or busing into a near-by city, you will need to arrange for a shuttle and probably a hotel stay. Finally, there are expenses that continue while you are on the trail: car insurance, health insurance, cell phone bills, rent or mortgage, etc.
Why do people quit
Given the grueling nature and length of the trail, it should not be surprising that only 25% of those who set out to complete a thru-hike of the AT make it. Here are the most common reasons an attempted thru-hike is terminated.
They run out of money – As mentioned above it can take a substantial financial commitment to hike the AT. Many of those seeking to wander in the woods for five or six months are not in a fiscal position to hike the entire trail. Many are in a transition period not conducive to a perfect budget. They are transitioning from college to workforce, workforce to unemployed, married to divorced, or working life to retirement.
Unfortunately, walking up and down mountains for half a year is not kind to a person's body nor gear. It is likely a hiker will have an unplanned need to get off trail due to injury, illness, weather, or simply fatigue. Add the expense of replacing or repairing equipment that fails and busting a budget becomes reality.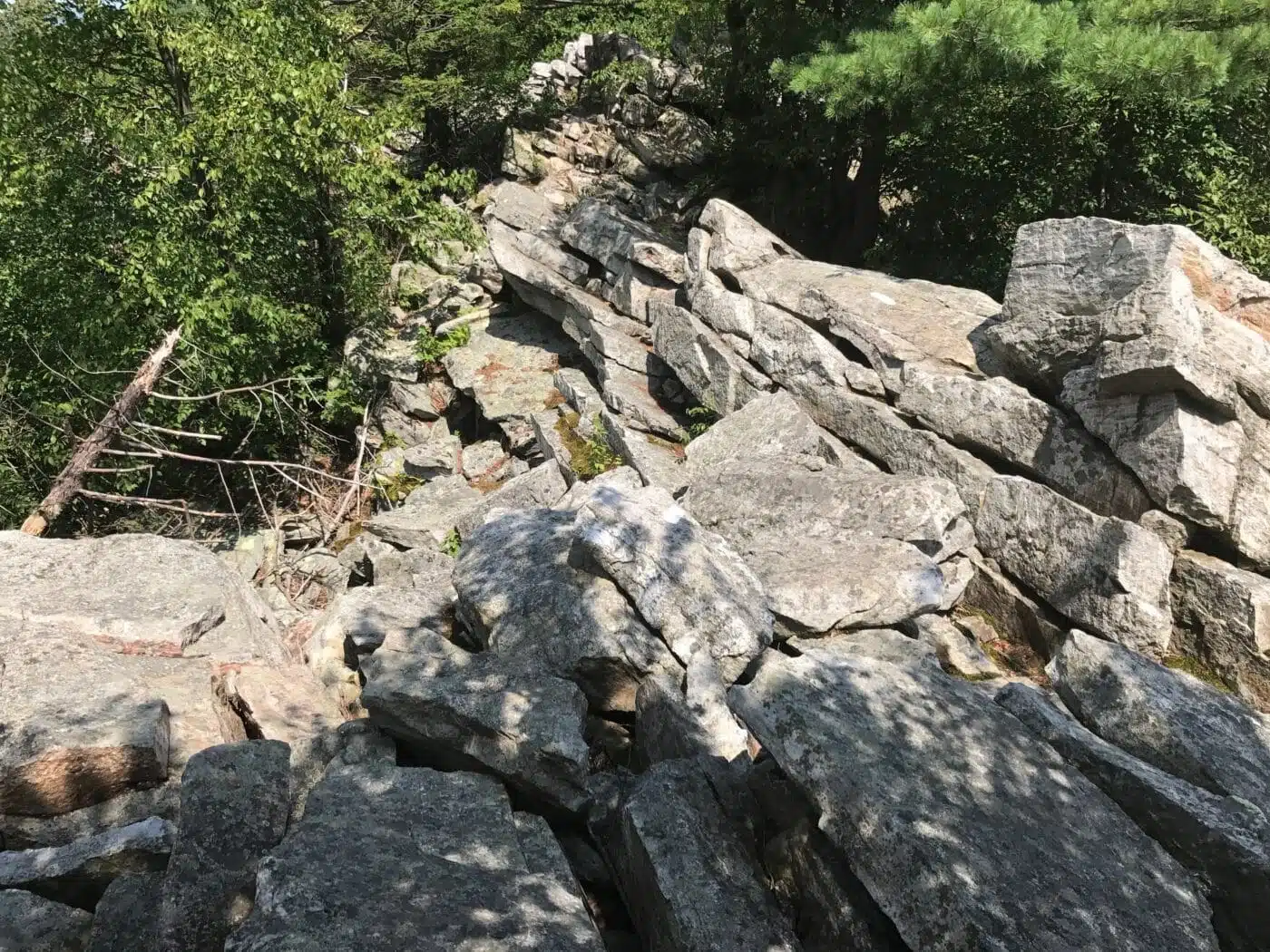 They get injured (or sick) – When your job is climbing up and plodding down mountains all day long for month after month you will likely get injured. The most common injuries are blisters and overuse injuries. Though minor in everyday life, these injuries on the trail can escalate into a real problem. You will fall multiple times on a thru-hike – there is zero doubt. One of these falls could break or seriously strain a bone or muscle.
In addition to injuries, illnesses are common on the trail. Unsanitary bathroom practices in the backcountry can spread noro-virus. Not filtering your water you could be affected by Giardia. Both of these ailments cause awful multi-day symptoms like diarrhea and stomach cramping.
Both illness and injury can be serious enough to ruin a thru-hike attempt.
The hiker gets bored or lonely – It might come as a shock, but the trail does become monotonous. Doing the same (difficult) activity day after day causes some hikers to question why they are out there in the first place. It is said that a thru-hike is 50% physical and 50% mental. Be prepared.
What can a trekker expect on a thru-hike of the AT?
You can expect to be sore. You will work your muscles and joints like they have never been worked before. There is actually a term to describe a thru-hiker gait (especially in the first few yards after standing up) – hiker hobble. For my wife and I, the aches and pains persisted for about two months after our hike ended.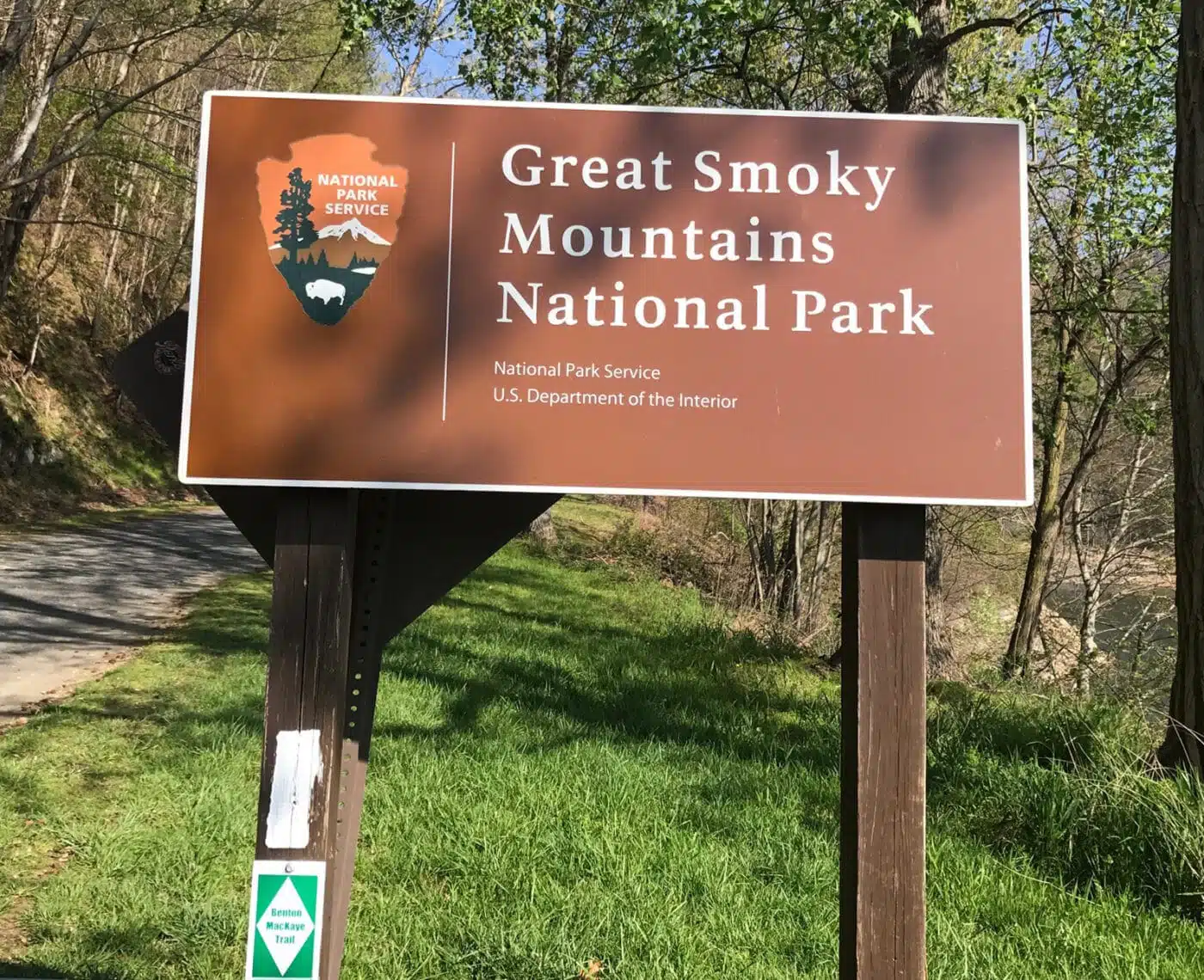 You can expect to meet great people. If ever you need your faith restored in humanity; walk the Appalachian Trail. The support system on the trail is incredible as are the majority of hikers. Trail Angels is the term given to those supporting the thru-hiking community. Trail Magic (the term given to what the Trail Angels provide) might take the form of a cold soda given to an overheated hiker; it could be a ride into town or even a bed at the Trail Angels home. In real life, we are taught not to take things from strangers. On the trail it is normal and refreshing, literally, to accept help from strangers.
Finally, you can expect to see incredible scenery and wildlife. On the Appalachian Trail, hikers are constantly summiting new mountains. And the reward for all that hard work is incredible views. The AT meanders through two popular national parks – the Great Smoky Mountains and Shenandoah National Park – and through multiple national forests and state parks. In addition to the scenery, the thru-hiker will see plenty of wild animals. Bear, deer, porcupines, and many other mammals share the Appalachian Trail corridor, as do snakes, amphibians, and birds.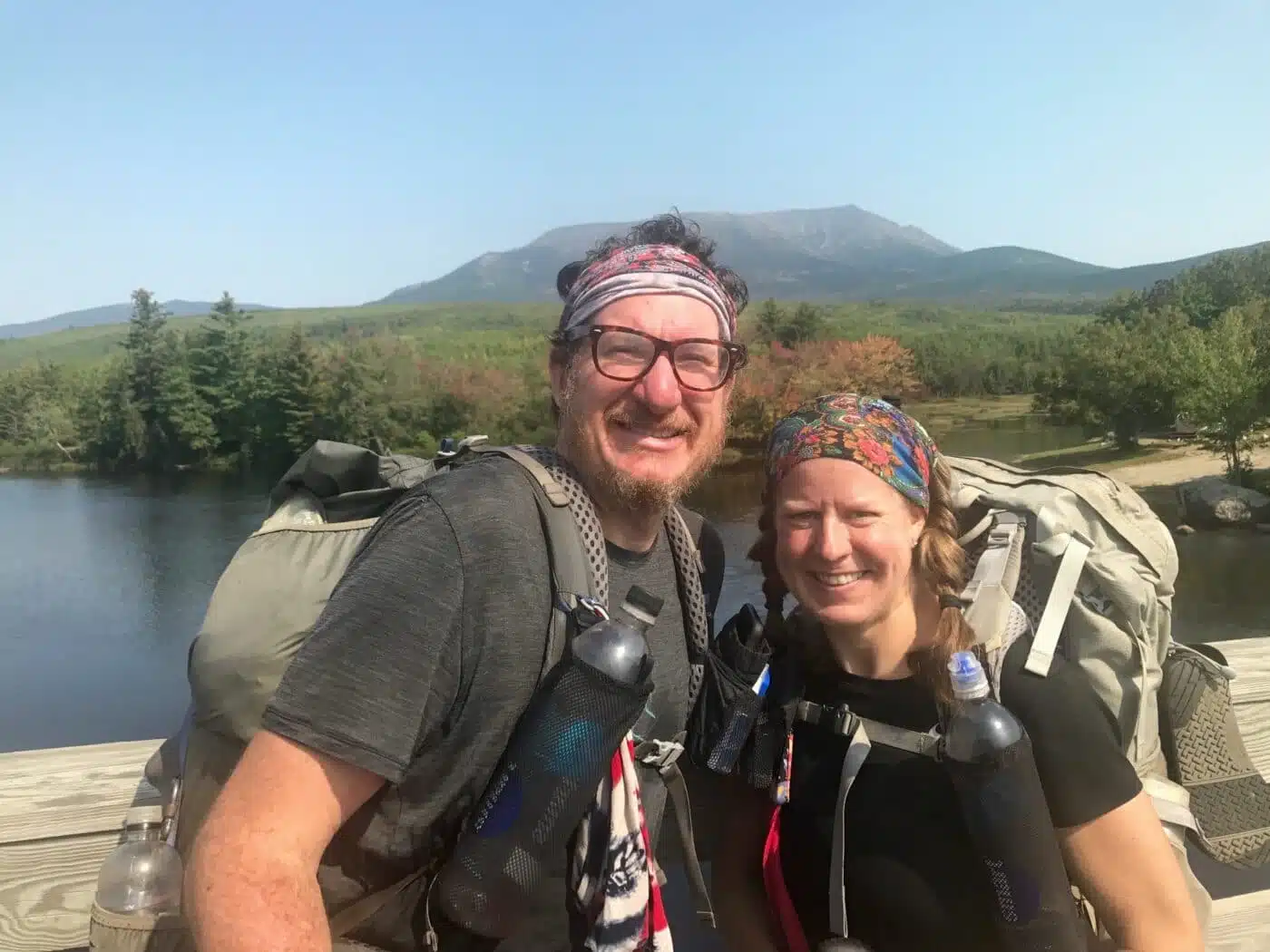 Thru-hiking the Appalachian Trail is a worthy pursuit. Understanding the trail and its pitfalls before beginning to the plan will no doubt give you an advantage. When you go, in addition to your gear, make sure you pack a desire for adventure, a sense of humor, and endless tenacity. Completing the Appalachian Trail is the toughest thing I have ever experienced, both mentally and physically. It is also my proudest accomplishment … so far.
Check out more amazing trips for planning an AT Thru-hike with Thru-Hiking the Appalachian Trail: 100 Tips, Tricks, Traps, and Facts.
Are you planning an Appalachian Trail Thru-hike?
Check out some of our favorite National Park Products.