Post Summary: RV Camping in National Parks
The secret is out! The National Parks system had over 297 million individual visits in 2021. Revenge travel is in full swing, and everyone is getting outside and exploring our nation's greatest treasures.
Another secret that the pandemic brought to light is the world of RV camping. It's very likely that you or someone you know has bought an RV over the last couple of years. Statistics state that over 600,000 campers were sold in 2021, and the trend is not slowing down anytime soon.
This might be your first year as an RV owner, or maybe you're considering renting one to try it on for size. The kids have always wanted to see the Grand Canyon, and you'd like to remember what their actual faces look like when they're not slouching behind a screen. So you tell the boss you're leaving work early tomorrow, stop by the market to grab the essentials on the way home, and you head out into the great unknown, right?! No!
While social media may have us believing that traveling in an RV means going wherever the wind blows you, I can guarantee many hours of planning were spent before capturing that relaxing campfire shot you're liking.
While you can most certainly try your best to "wing it" for your next RV camping trip in Great Smoky Mountains National Park, it's best if you plan ahead first.
Check out these helpful tips and tricks for RV camping in our National Parks.
This post may contain affiliate links, meaning if you book or buy something through one of these links, I may earn a small commission at no extra cost to you! Read the full disclosure policy here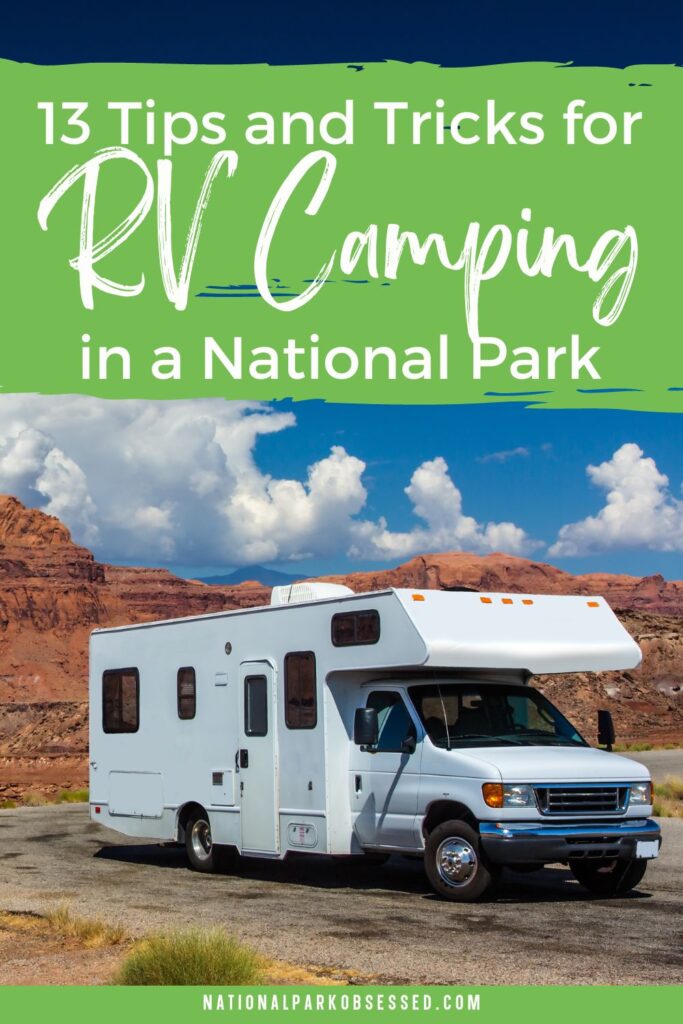 Tips and Tricks for RV Camping in National Parks
Book Your Campsite Early!
It's well known by now that there are more RVs on the road than ever, that means campgrounds are filling up faster than years prior! Reservations at a campground are a must, and the sooner you reserve them the better.
There are some first-come-first-served options at most National Parks, but that's a gamble to waste all that time and fuel just to find there's no vacancy! So play it safe, and book early!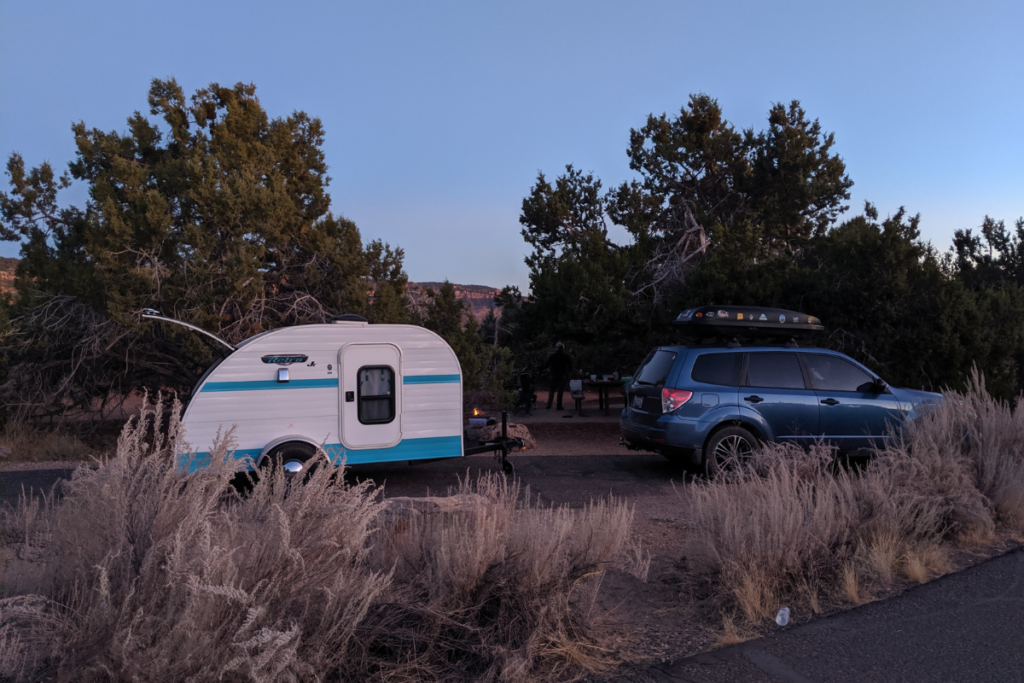 Book your Rental RV Early!
The RV Rental industry has skyrocketed over the years! New camper owners are realizing there's money to be made with that camper sitting in their driveway 50 weeks out of the year, and are using companies such as Outdoorsy to rent out their RVs when they're not using them.
But with more and more people taking an interest in the RV lifestyle, these rentals tend to book up quickly, especially in the summer! So make those vacation plans early.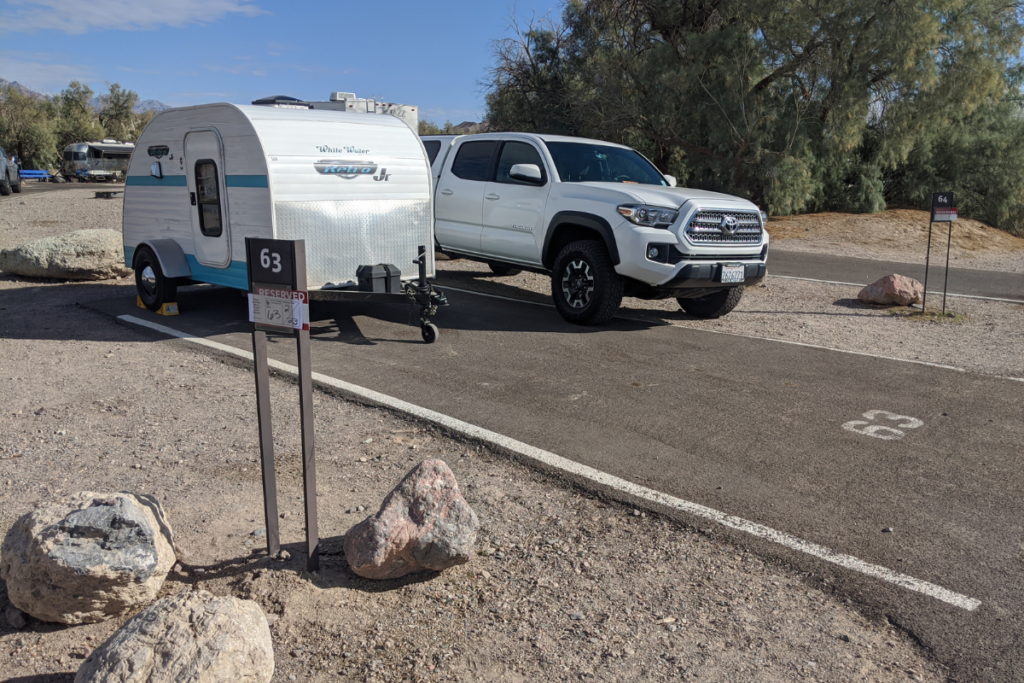 Check to see if the campground can fit your rig!
Camper trailers and motorhomes are getting bigger by the year, but that doesn't mean those same campsites that have been around since Teddy was in the office will fit your palace on wheels! It's not just about making sure your rig can fit in your assigned site number, it's also navigating around the campground and making sure you have the proper clearance.
The number of times I've seen a gargantuan fifth wheel clip a low hanging branch is higher than you'd think.
Know your site – FHU or Dry camping?
Some National Parks offer FHU (Full Hook-up) sites that include electric, water, and sewer at your site. Others offer only water and power but have a dump station on site. Some are just a spot with your name on it.
Know your site and know what your rig needs. Does your rig require a 50 amp or 30 amp electric site? Will your water and gray and black tanks last the duration of your stay? Know before you go.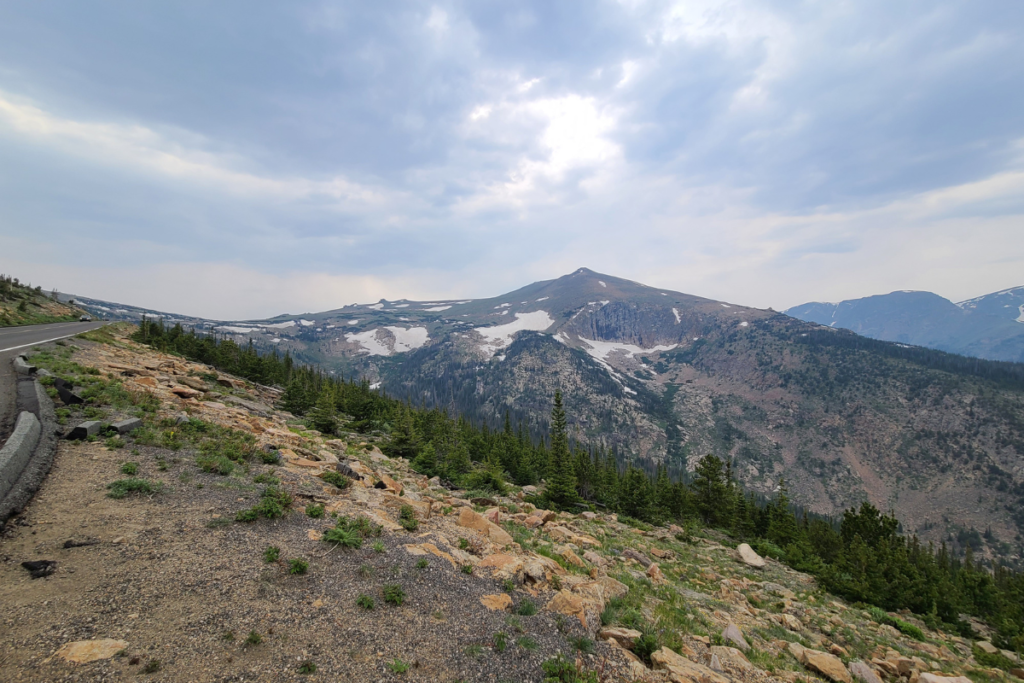 Review Road Restrictions (Vehicle length/height)
We've seen the videos of a semi truck clipping an underpass, and think to ourselves, "How can that even happen?"
Well, do you know how tall your rig is? Zion National Park's Mount Carmel Tunnel is only just over 13 feet tall. Did you know that if your vehicle is 11'4″ tall or taller or 7'10" wide or wider, including your mirrors and awnings, that you'd actually need to obtain a tunnel permit? Glacier National Park's Going to the Sun Road forbids vehicles over 21' long, 10' high, and 8' wide.
Not every road is RV friendly.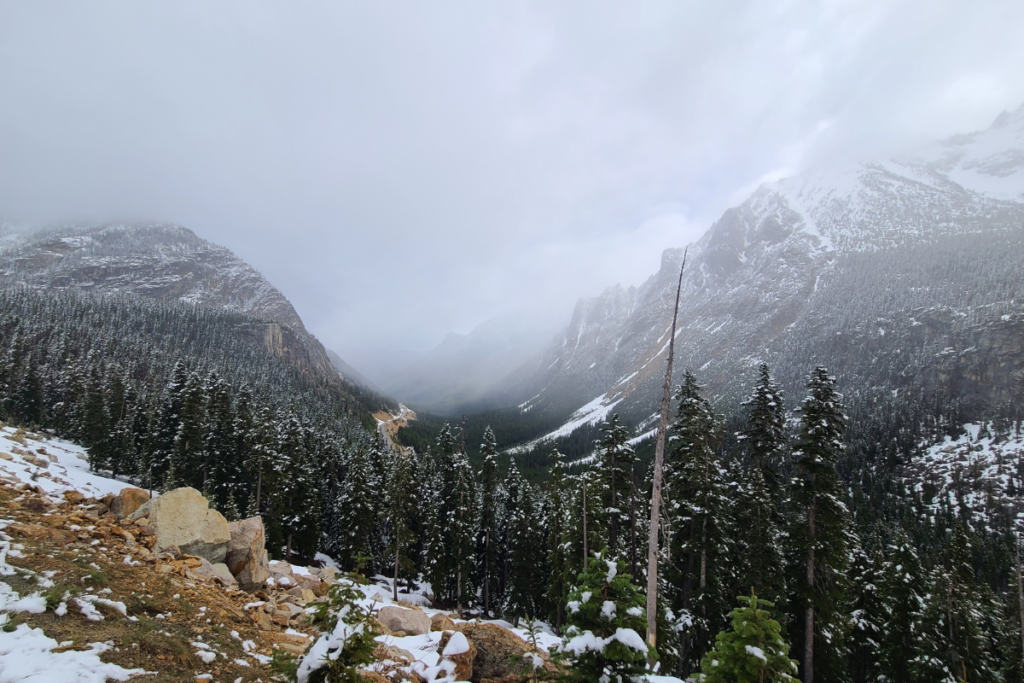 Check road conditions.
When hauling an RV, low and slow is the name of the game, and it's always better to be safe than sorry. Before you leave, check road conditions along your route to ensure it's safe to head over that mountain pass or through that desert wash.
Don't put your faith in Google Maps. Look at your route before you put the transmission into Drive. Is the navigation trying to take you down some back road to save you two minutes, only to find your 30+ ft. rig isn't well suited for that stretch of road?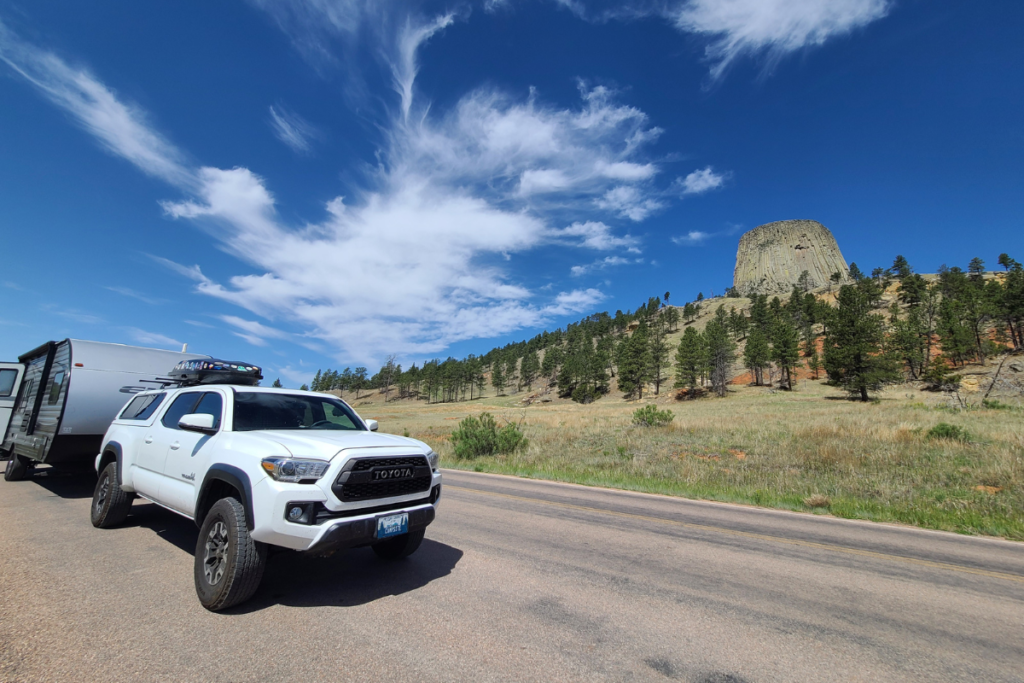 Check to see what you can do if you're only in a motorhome.
Maybe you don't own an RV (yet), and you rented a motorhome for the weekend to give RV camping a try. But you didn't bring the family's sedan with you, so all you have is this 26 ft. motorhome with you to explore Joshua Tree National Park.
Plan ahead. Are the trailhead parking lots large enough for your rig? Many trailheads, visitor centers, and scenic viewpoint parking lots have a limited amount of parking spaces for longer vehicles, and oftentimes these spots are taken up by tour buses, or even regular vehicles who couldn't find space elsewhere.
Will you feel comfortable driving the winding roads of North Cascades National Park in a rig that size? You may be limited to what activities you can enjoy if you don't have a tow vehicle or TOAD as they call it.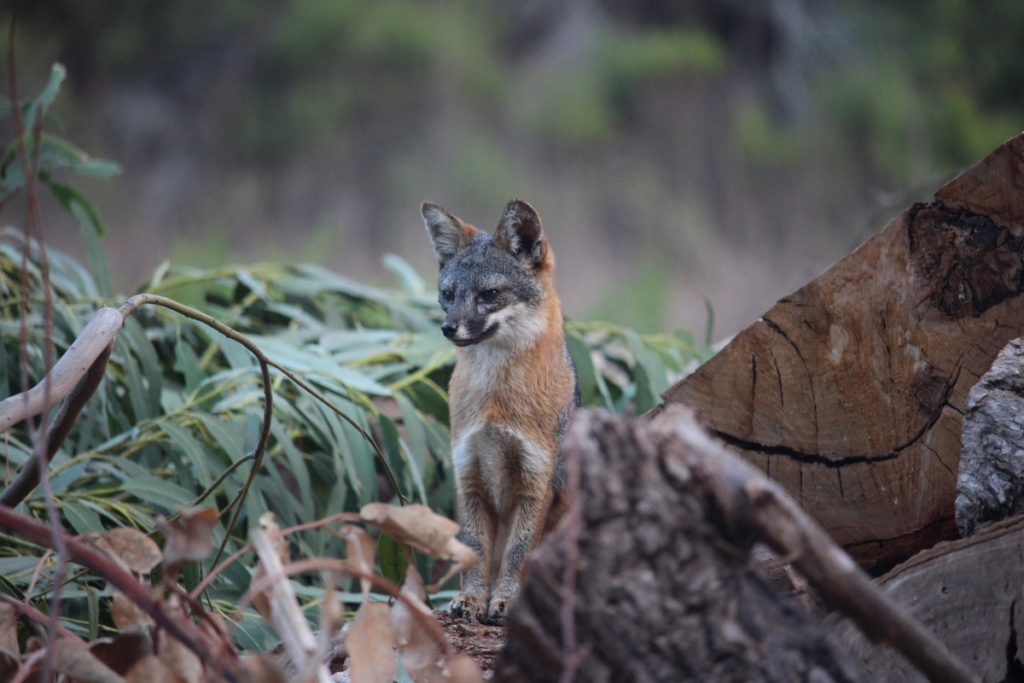 Protect the Wildlife.
Just because you're not tent camping doesn't mean you don't have to Be Bear Aware.
You've probably seen photos of curious black bears making quick work of those sliding windows in Yosemite National Park. Store your food properly, dispose of smelly cooking waste, and always leave a clean campsite at the end of the night to keep those curious critters wild.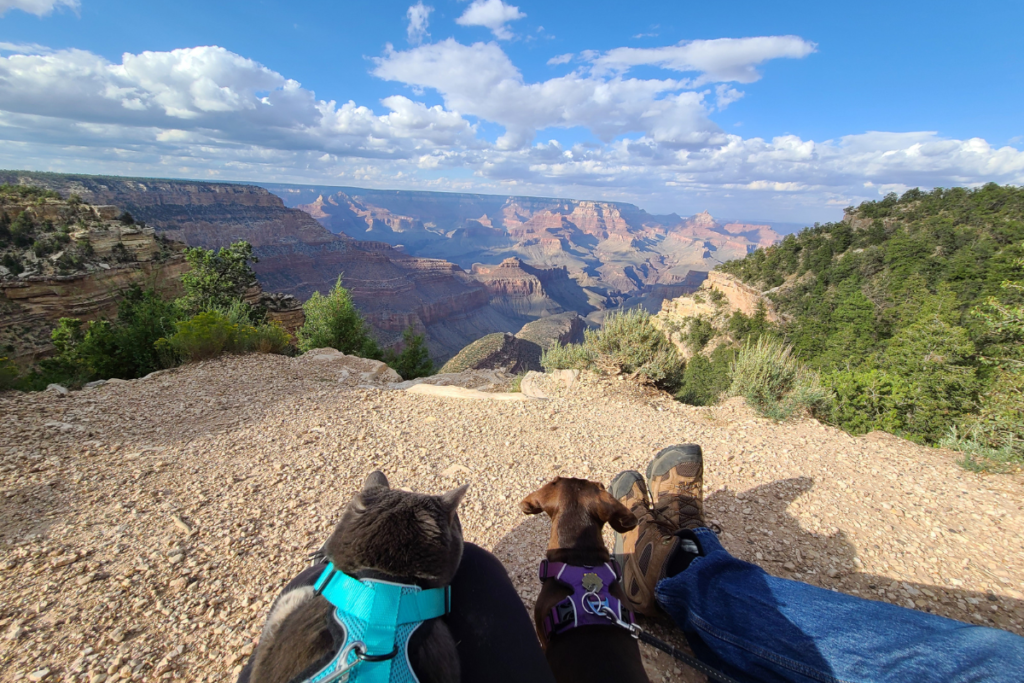 Is the National Park pet friendly?
While National Parks aren't the most dog friendly of destinations to explain with Fido, it does make it easier to bring the whole furry family along when traveling in an RV.
Some National Parks are great pet friendly options such as Acadia National Park or Petrified Forest National Park, where dogs are allowed on just about every trail within the park's borders. While places like Yellowstone with bison the size of minivans and geysers bubbling over 200°, may not be the best place to bring man's best friend.
You may be thinking, well I'll just leave my dog and cat in the camper to nap while I go for a hike, but many campgrounds in National Parks (and private campgrounds too for that matter) have rules regarding leaving pets unattended in a campground.
Temperatures can quickly rise in a camper, even with the windows left ajar, so if you do bring your fur babies with you, plan your trip around their needs, not yours.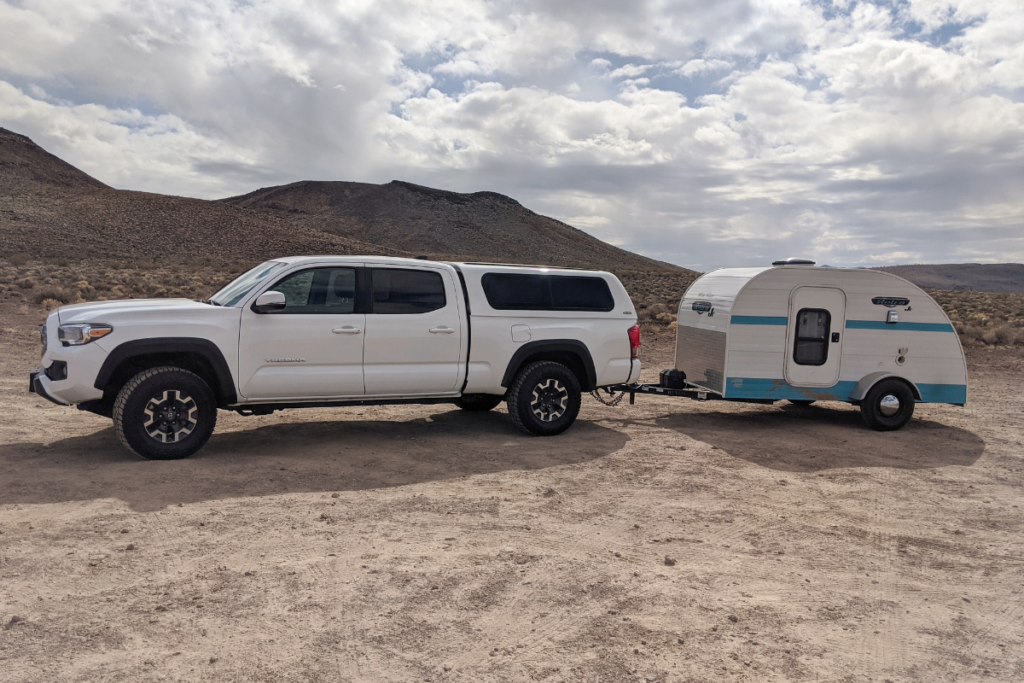 Bring supplies.
National Parks are often miles from civilization. That's why we go to them right? To get away from it all and go back to how it was as if it was untouched by man centuries ago.
But what happens if you get a flat tire down a wash boarded road or your slide out won't retract? Bring the proper tools and supplies needed to make minor repairs. The nearest RV repair center could be miles away!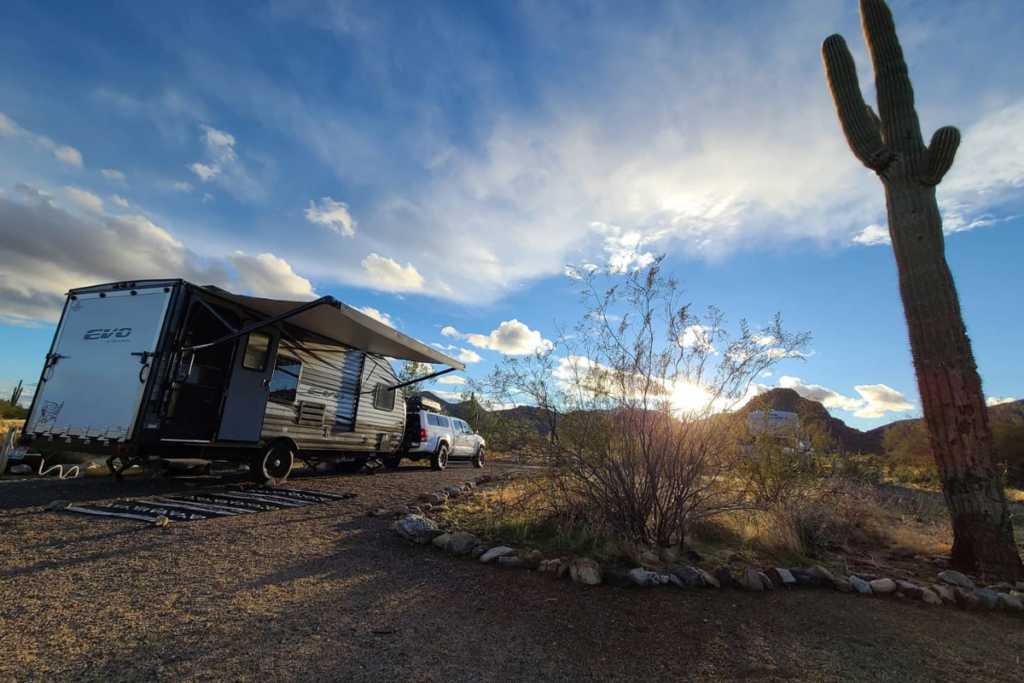 Have a back up plan.
We all saw what happened to Yellowstone earlier this year.
Record breaking floods closed one of the most-visited parks in the nation for days, leaving many campers scrambling to find alternative campgrounds and rerouting their summer road trip. Know your cancellation policies of the campground and research the area ahead of time before leaving the driveway.
Avoid high traffic times.
The only thing worse than visiting a National Park in peak season is doing so in a large rig while trying to merge into traffic during road construction. Your vacation can turn more stressful than a Monday at the office.
Try visiting during off season, or at least get an early morning start to beat the crowds.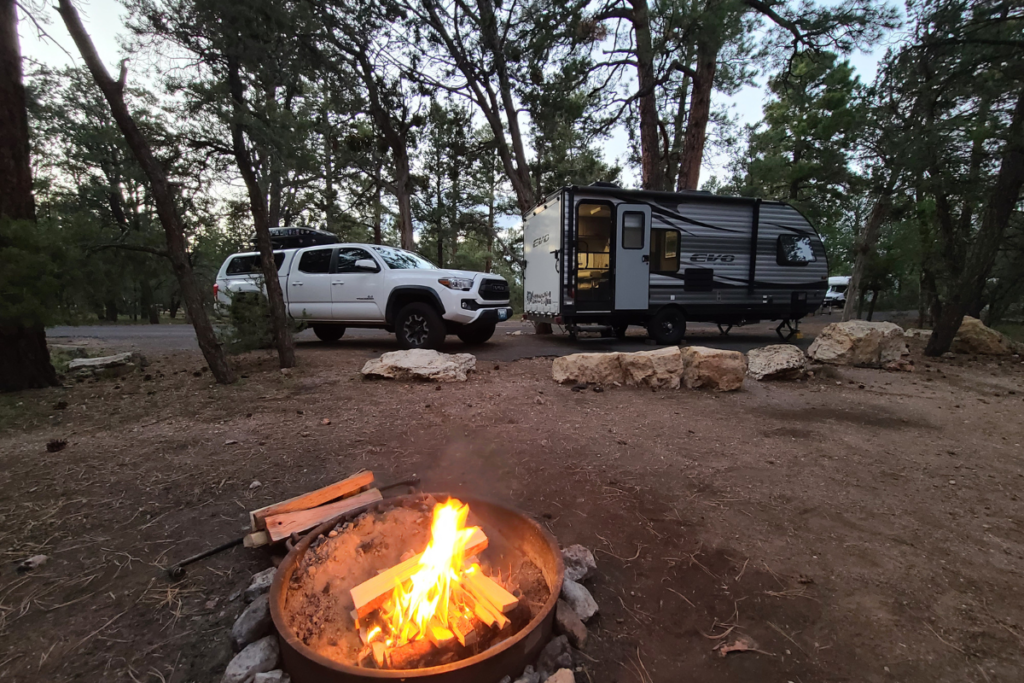 Be a respectful neighbor.
This goes for all campers at National Parks, but let's be honest, RVs tend to get a bad wrap for some nasty glamping habits.
Be mindful of quiet hours. Running your generator? Know the rules but be courteous, just because you can run your generator between the hours of 8 a.m. – 7 p.m. doesn't mean you should be running it for 8 hours straight.
Don't walk through your neighbor's campsite, especially at night. You may trip over a pink flamingo or a tie down and take a nasty tumble. Plus would you want someone walking across your front porch all day long?
Don't take someone else's site! You'd be surprised how often this happens. Double check you're backing in to the correct site number and that the site is in fact vacant. Many RV-ers often overlook the tent pad only to begin setting up camp, in someone else's claimed campsite!
Final thoughts on RVing in the National Parks
More and more people are out exploring our National Parks in an RV than ever. Spouses who could never convince their significant other to brave the lions, tigers, and bears are now mumbling "happy wife, happy life" to themselves as they tow a 42 ft glamping fortress with three axles. Folks that don't even like camping or sleeping on the ground can now enjoy the great outdoors from the comfort of an air-conditioned home on wheels.
Who's to blame them? The only thing better than waking up in a National Park, is doing so in a comfy bed. RV Camping in a National Park can be a great way to spend your next vacation, but like any vacation, it takes plenty of planning and research to make sure your trip will go as smoothly as possible.
So grab the s'more kit and stock up the fridge with hamburgers and hotdogs, and hit the road!
Pin for Later: 13 Tips and Tricks for RV Camping in National Parks in 2022