Scottsdale, Arizona doesn't jump out as a national park lover paradise. The closest National Park Service unit is just over an hour away and takes about an hour to explore. Despite this, Scottsdale has a plethora of exciting opportunities for the national park obsessed. Scottsdale has way more to offer than meets the eye. Here are 5 adventures in Scottsdale, Arizona that any national park junkie would love.
Why National Park Lovers visit Scottsdale?
Since Scottsdale doesn't have any national parks, it doesn't seem like an obvious place to visit when you are planning an Arizona national park road trip. But Scottsdale makes for a great ending location for your road trip. Road trips are a lot of work. I often feel like I need a vacation after I take a road trip. I wish I was joking but I am not. If you are on a budget road trip, odds are you are camping out most nights, cooking on your camp stove, and are always on the move. On my more recent road trips, I have learned to add a relaxing day or two at the end to chills out before heading home.
Scottsdale is a perfect city for this.
How to get to Scottsdale
Scottsdale, Arizona is a short 20-minute drive from Phoenix's Sky Harbor Airport. Sky Harbor is the largest and busiest airport in Arizona. It has daily flights from all the major airlines and many budget airlines. It is easily accessed from just about any airport in the United States. There are a dozen or so car rental companies to choose from at the rental lot making getting a car easy. All of these factors make flying into Phoenix, a great starting and ending point for your Arizona road trip.
Where to stay in Scottsdale?
Scottsdale offers a range of hotels that cater to many budgets and interests.
I stayed at the Andaz Scottsdale Resort and Spa. The Andaz is one of Scottsdale's newest resorts. Each room is its own little bungalow with a patio. The resort offers a large pool, a relaxing spa and throughout the property are small lounge areas to relax in the shade. The resort offers great views of Camelback Mountain.
5 Things to do in Scottsdale, Arizona
Learn about the plants of the desert
There are a surprising number of plants in the desert. The Desert Botanical Garden has over 50, 000 plants spread across 14o acres along a mile plus of walking trails. The gardens feature plants from the deserts of North American from the giant saguaro cacti to small succulents. There are six different loop trails and plenty of different plants to explore. Each trail explores a different aspect of desert plants from wildflowers to the Native American uses of plants. It is really shocking when you learn that there are 49 species of yucca plants (including the famed Joshua Trees).
One of my favorite parts was all the wildlife in the gardens. I saw over 25 different species of birds along with rabbits. If you are lucky you might see a desert tortoise in the gardens.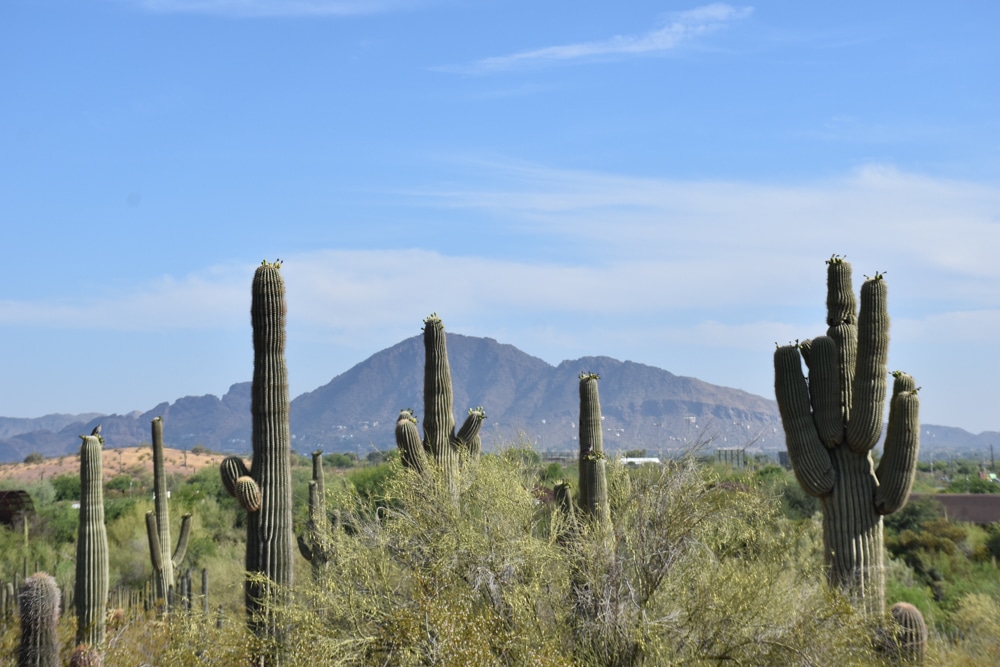 Survey the land from Above
One of the coolest things to do near Scottsdale, Arizona is fly in a hot air balloon. Very few places in the world with better hot air ballooning. The sunny skies of Arizona and landscape provide a gorgeous backdrop as you float across the sky.
Be prepared to get an early morning start. The best time to go is to go just before sunrise and end with breakfast in the desert.
View this post on Instagram
Explore the history of the Ancestral Puebloan People
The Ancestral Puebloan People were the first people to settle the region. They developed an extensive culture in the region. These people built the ancient stone house and cliff dwellings seen at Casa Grande and Tonto National Monuments. Both Monuments have small museums dedicated to the site, but Scottsdale has two museums that focus on the culture and provide an in-depth look.
Heard Museum
The Heard Museum is a world-renowned museum dedicated to the Native People of the Southwest. The Heard has exhibits exploring the Native American Nations who are decided from the Ancestral Puebloan People. Here you will learn about how the landscape shaped each tribe and how they lived.
Do not miss the Away from Home: American Indian Boarding School Stories exhibit on the second floor. This exhibit is one of the most important exhibits I have EVER seen on Native American history. The exhibit focus on the lives of thousands of Native children who were stolen by the United States government and sent thousands of miles from home to learn to "be civilized."
Pueblo Grande Museum & Archaeological Park
Pueblo Grande Museum & Archaeological Park showcases the culture of an Ancestral Puebloan People group called Hohokam. These people settled the Salt and Gila River Valleys. Visting Pueblo Grande is as close as you will get to every exploring Hohokam Pima National Monument. Hohokam Pima is closed to the public, but artifacts from Hohokam Pima are on display here.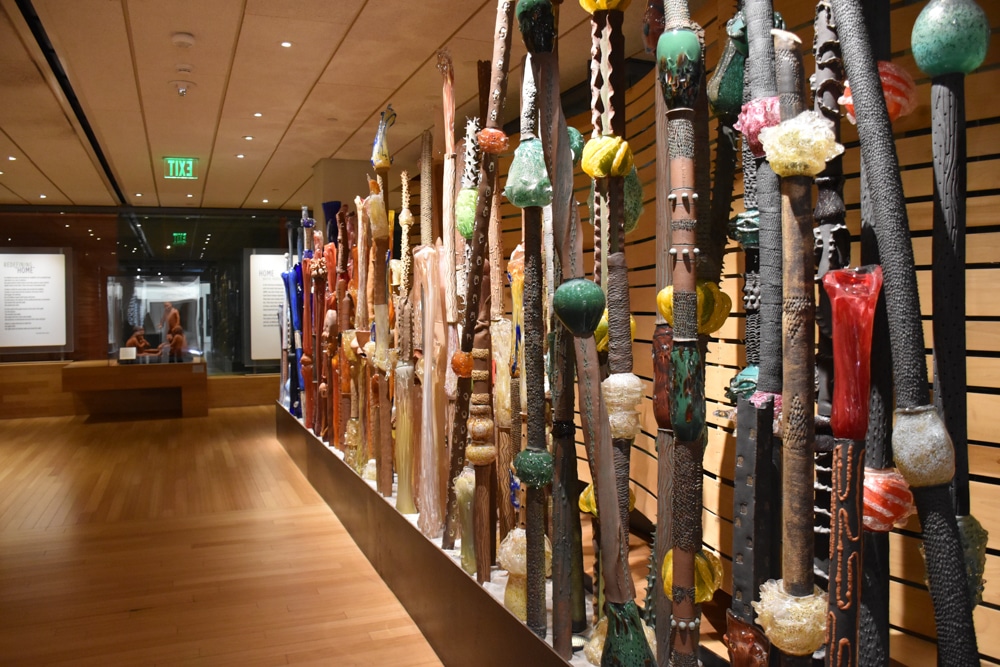 Take a stroll in McDowell Sonoran Preserve
The McDowell Sonoran Preserve is the pride and joy of Scottsdale, Arizona. The McDowell Preserve is over 30,500 acres of Sonoran desert. The reserve was created by the taxpayers of Scottsdale. They passed a sales tax initiative to buy this land in order to protect it and maintain it for public use. It is truly remarkable that the residents of Scottsdale came together to protect and develop the preserve for outdoor recreation and environmental protection. Today, there are more than 200 miles of trails in the area and it is open from sunrise to sunset for visitors to explore. The park is free to use but please consider donating to help with the maintenance. Trails range in length from 0.5-mile Bajada Nature Trail to 11.2 miles Tom's Thumb/East End Loop.
There is so much to explore in the preserve. Remember this is the desert and can get very hot. Please hike early and carry lots of water.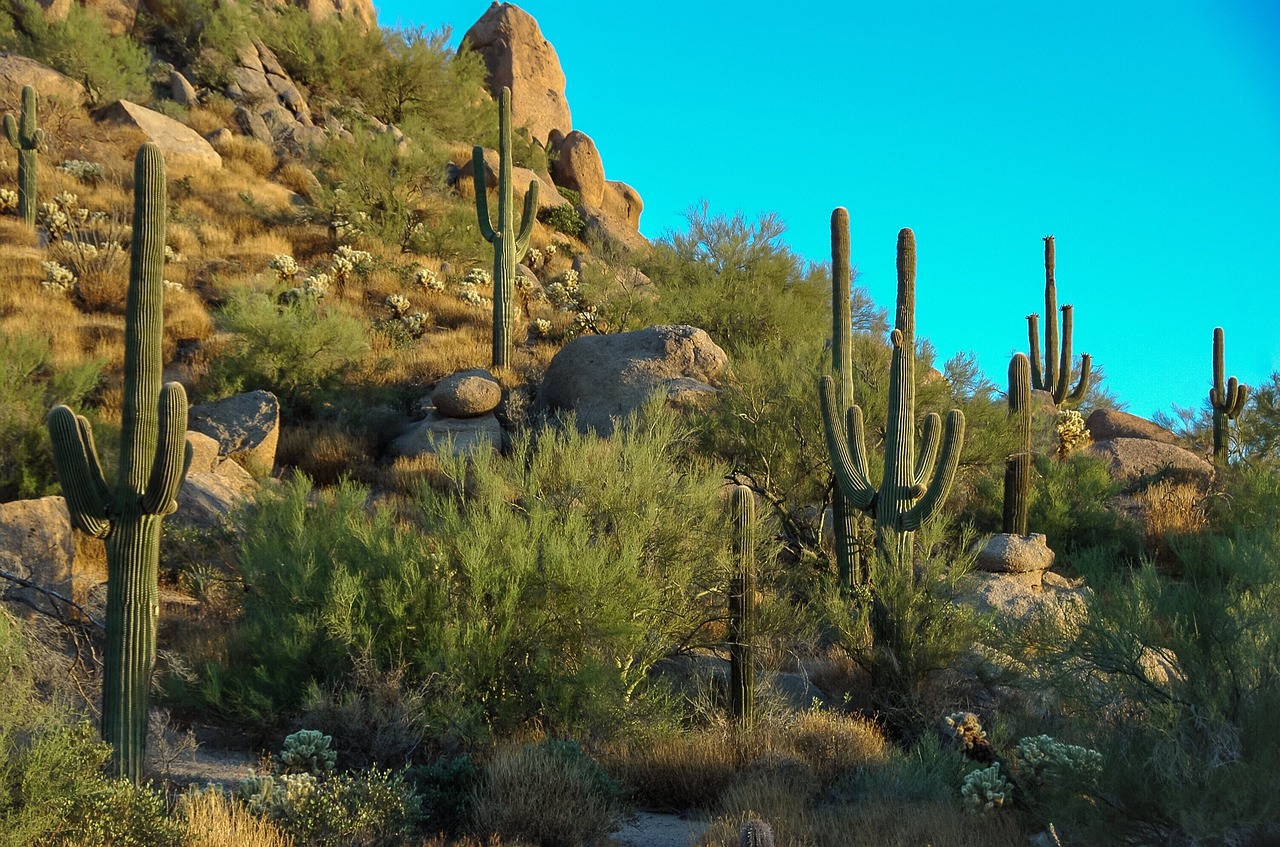 Climb Camelback Mountain
Experienced hikers looking for an early morning challenge consider a climb up Camelback Mountain. Camelback Mountain summit has an elevation of 2,704 feet. Both trails to the top are difficult and require a bit of scrambling to reach the summit. This mountain is not for the faint of heart. There are over 1,000 rescues done on the mountain a year. Most involved hikers who have SEVERELY underestimated the amount of water required to hike up the mountain. There are two main trails to the top.
Echo Canyon Trail
Echo Canyon is a 2.4-mile hike with 1,423 ft of elevation gain and the most popular trail to the summit. Traffic is heaviest during the winter and in the early mornings. There is parking at the trailhead and bathrooms are available here. The trailhead often fills by 6:00 am. Depending hiking speed, expect the hike to take 2-3 hours. The trail is steep and you need to be prepared for this.
Cholla Trail
Cholla Trail is a 2.6-mile trail with 1,161 ft of elevation gain. This trail is a little longer than Echo Canyon but is easier said to be a slightly easier hike. That being said, it is still a difficult hike. There is no parking at the trailhead or bathrooms. The parking for this trail is street parking along Invergordon Road and then you walk to Cholla Lane and to the trailhead. This trail will take between 2-3 hours for the average hikers.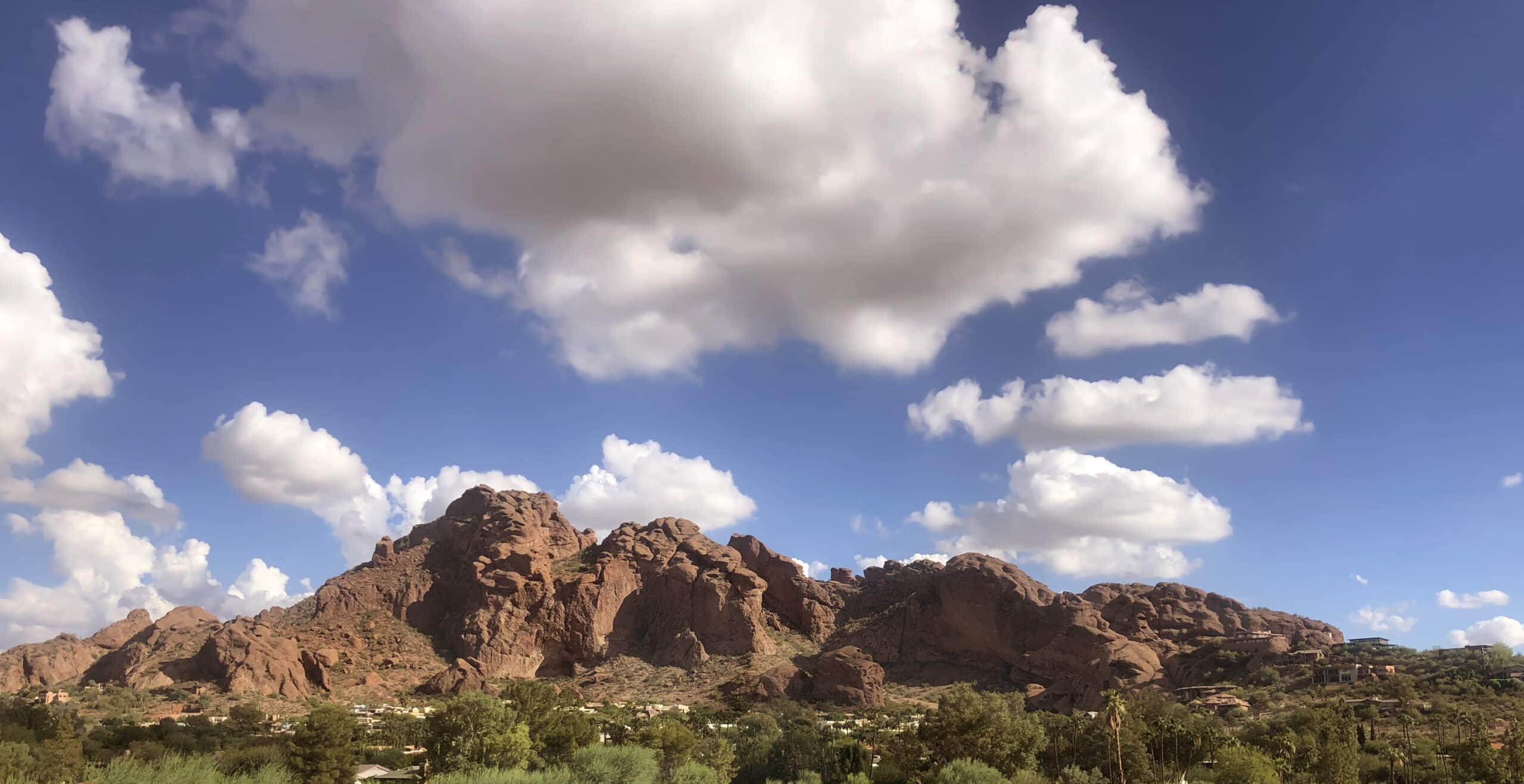 Disclosure: I was in Scottsdale to attend Bloghouse 2019. Thank you to Experience Scottsdale and Andaz Scottsdale Resort for hosting Bloghouse. I was provided a media rate by the Andaz for the duration of the conference.