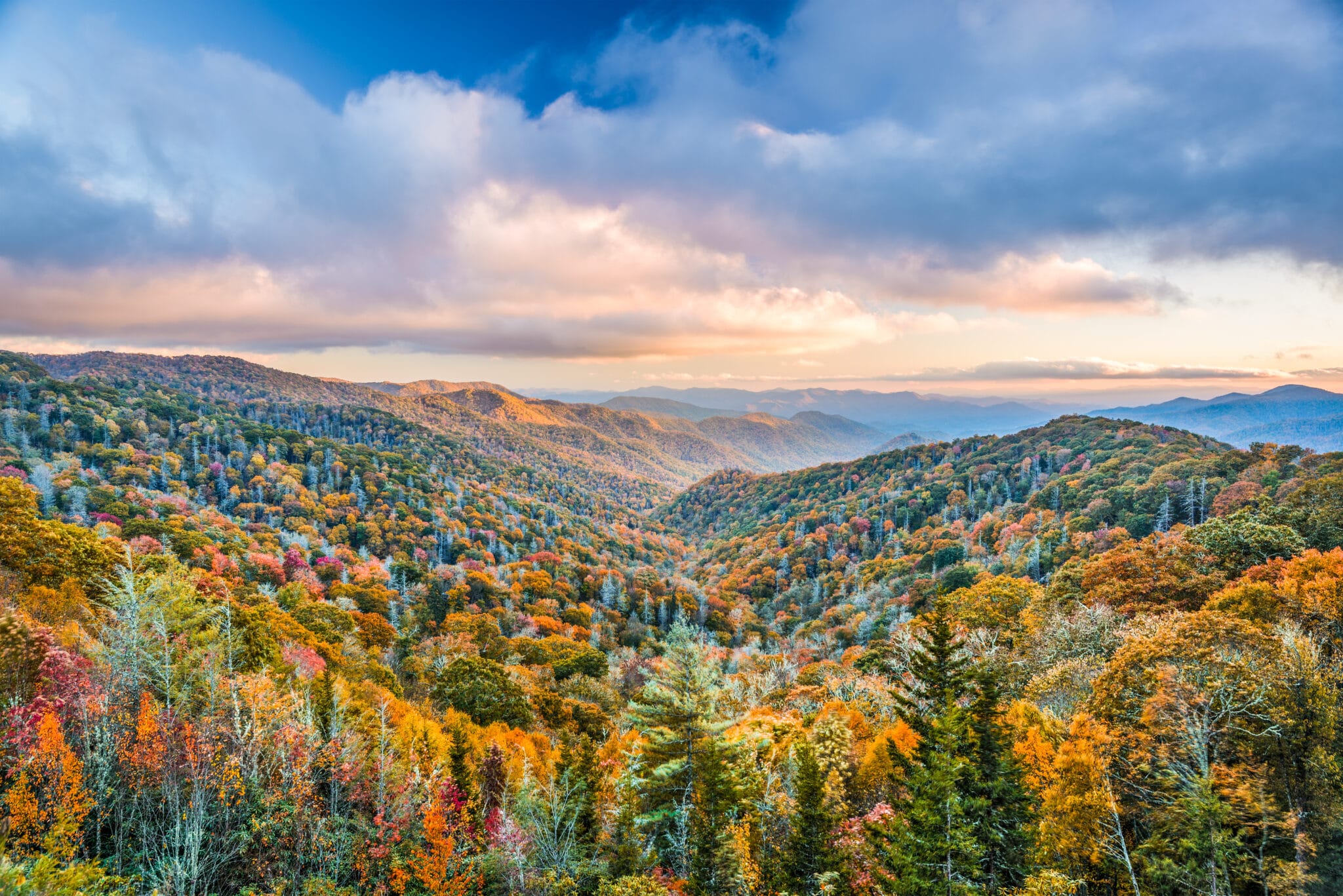 11 Things to Know Before Visiting Great Smoky Mountains National Park
This post may contain affiliate links, meaning if you book or buy something through one of these links, I may earn a small commission at no extra cost to you! Read the full disclosure policy here
Ask a random group of people to name the busiest national park in the system, and most would guess Yellowstone, Grand Canyon, Denali, or maybe even Yosemite. Great Smoky Mountains National Park is like the red-headed stepchild of the national park system. It's a common destination for so many people, most take the place for granted and never think. Its popularity is why you need to plan your visit well in advance. This discussion highlighting 11 things to know before visiting Great Smoky Mountains National Park is a great place for you to jump-start your plan.
Help support this site by purchasing one of our National Park Shirts, Poster, and other gear. Every purchase includes a donation to the national parks and helps keep National Park Obsessed's website free to use and producing more national park guides.
Looking for more help planning your next adventure? Join the National Park Obsessed Facebook Group here to connect other national park lovers, trade advice, or see inspiring photos of the National Parks?
Things to Know Before Visiting Great Smoky Mountains National Park
Great Smoky Mountains National Park is split between two states.
Great Smoky Mountains National Park, which encompasses roughly 522,427 acres (211,418 hectares), straddles the border and is split just about evenly between the states of Tennessee and North Carolina. There Tennessee has 244,000 acres and North Carolina has 276,000 acres.
US-441, Newfound Gap Road, traverses the mountains between Cherokee, North Carolina and Gatlinburg, Tennessee. It is not the only way to get from one town to the other, but it is certainly the most direct route between the two.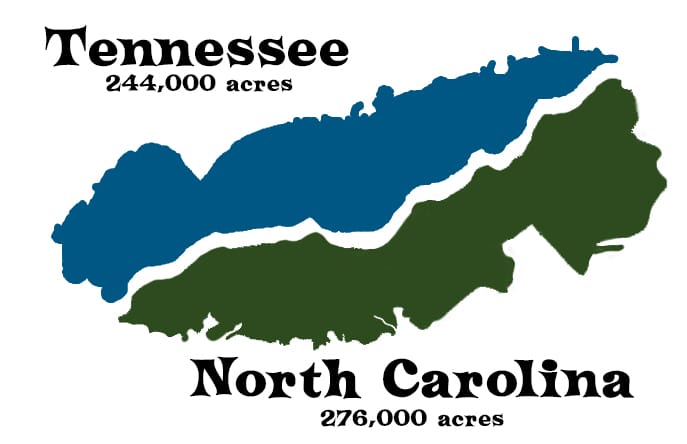 The Smokies is the most visited National Park.
Great Smoky Mountains National Park consistently ranks at or near the top of the National Park Service's list of the 10 most-visited national parks. In 2018, the latest year for which data is readily available, Great Smoky Mountains National Park topped the list with 11,421,200 visitors. That's over five million more visits than second-ranked Grand Canyon National Park, which "only" had 6,380,495 visitors in 2018.
The park is located in relative close proximity to five sizable cities (Asheville, Atlanta, Charlotte, Knoxville, and Nashville) and within easy road-trip reach of several major metropolitan areas (Baltimore-Washington, Cincinnati-Louisville, and even Jacksonville, Florida).
Its geographic location certainly plays a role in driving up annual visitor counts. It also doesn't hurt that access to the park is one-hundred percent free.
Great Smoky Mountains has no entrance fee.
As of 1 January 2020, 111 of US national parks charged entrances fees. Money collected is used to make improvements where needed to enhance visitors' park experiences. At least 80 percent of the total fees stay in the park where collected and roughly 20 percent goes into a pool to be shared with units such as Great Smoky Mountains National Park which have no entrance fees.
Great Smoky Mountains National Park cannot collect entrance fees. Instead, the park relies on federal money ($19.4 million budgeted in fiscal 2018) plus permit and/or facility fees ($2.5 million in fiscal 2018) as major sources of funding for park maintenance needs. There's also the Great Smoky Mountains Association, a nonprofit group formed to help support the preservation of the park.
Why can't an entrance fee be charged? In the early 1900s, when the idea for the park began brewing, most, if not all, of the land was privately owned. The federal government committed to administering the land as a national park, but it was up to the states of North Carolina and Tennessee to acquire the land.
First, the states had to raise the money needed to buy the land. Then, they had to overcome significant public opposition, convince individuals, families, communities to sell, and then, finally, transfer ownership to the federal government. North Carolina transferred its ownership rights through an act of abandonment.
The State of Tennessee, however, took a more conservative approach and included a caveat in the handover agreement basically saying that no license fee or toll can ever be imposed upon travelers using US-441, one of the major routes across the mountains in that region.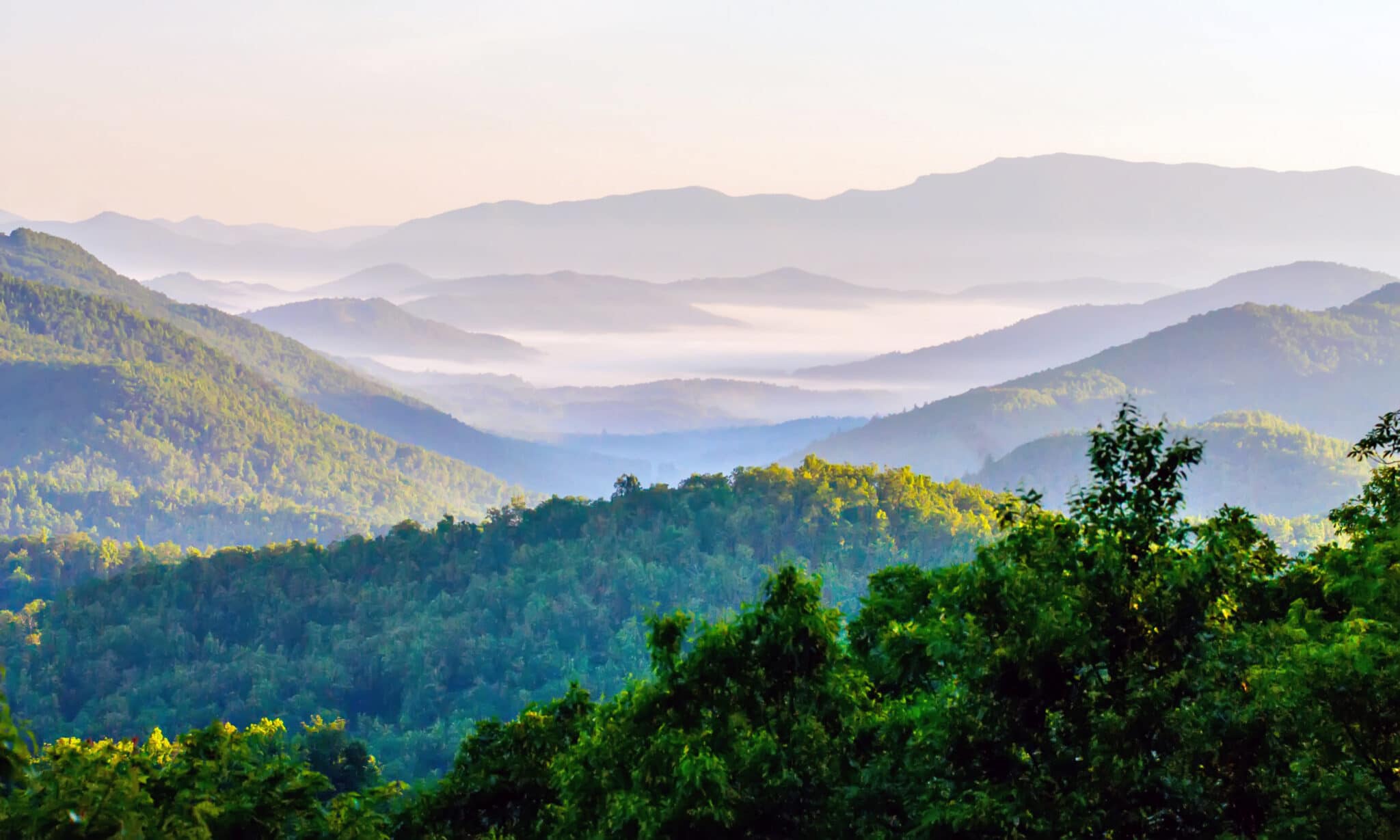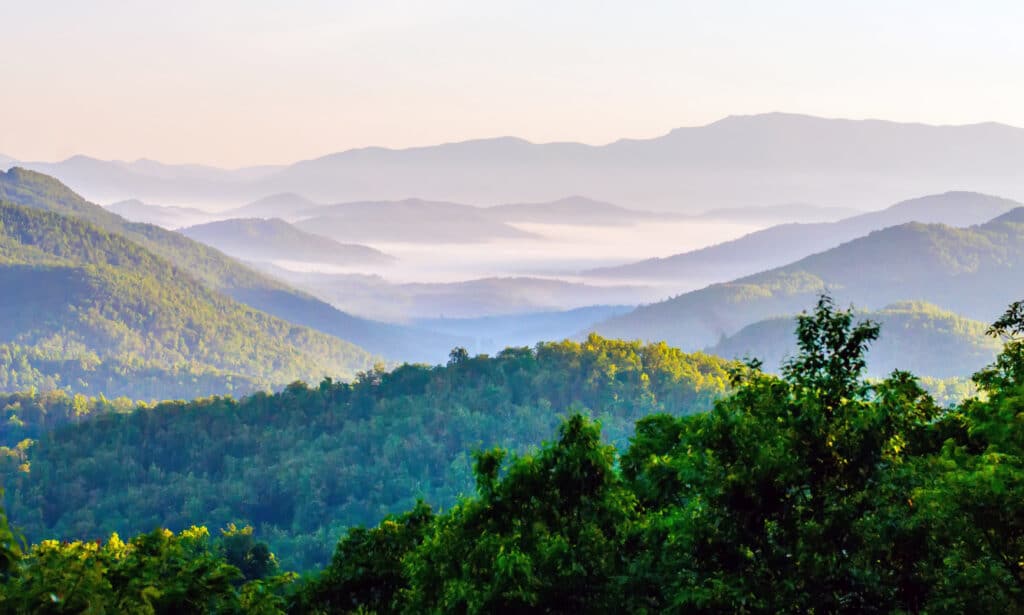 How to get to the Great Smoky Mountains National Park.
There are two main entrances to Great Smoky Mountains National Park and several other access points. Most people enter from the north via Gatlinburg, Tennessee using US-441. The second most-used entrance is on the southern side of the park near Cherokee, North Carolina.
Another entrance near Townsend, Tennessee from Highway 73 provides access to the Little River Area and three park roads: Laurel Creek Road, Little River Road, and Tremont Road. There are other, lesser-known entrances off I-40 near Cosby, Tennessee, and at Wears Valley, Tennessee, not far from Townsend. There's also an entrance via Cove Creek Road near the eastern end of the park, just off of US-276, which leads to the lovely Cataloochee Valley.
Various interstate highways lead to both Gatlinburg and Cherokee. More-adventurous and/or less-hurried folk can choose from any number of backroads to reach the area. There are also two prominent scenic byways that visitors should not miss.
The Blue Ridge Parkway is a 469-mile road that follows ridges through the central and southern Appalachian Mountains from just west of Charlottesville, Virginia to Cherokee, North Carolina. In fact, the southern-most entrance to the Blue Ridge Parkway is at US-441, about halfway between Cherokee and the Oconaluftee Visitor Center near the southern entrance to Great Smoky Mountains National Park.
The Cherohala Skyway is a 43-mile national scenic byway that begins just outside of Robbinsville, North Carolina not far from the western end of Great Smoky Mountains National Park. There are fewer facilities along the Cherohala Skyway, but sweeping vistas abound.
Motorcyclists and sports car enthusiasts alike are drawn to both of these roads, so do pay attention to the road in front of and behind you and be sure to share the road with faster-moving vehicles, moving over to make passing safer
There are four visitor centers within the park:
Sugarlands (on US-441 just south of main Gatlinburg, TN entrance)
Oconaluftee (on US-441 just north of the main Cherokee, NC entrance)
Clingmans Dome (end of Clingmans Dome Road near the Clingmans Dome trailhead)
Cades Cove (at about the halfway point along the Cades Cove Loop Road)
Both visitor centers along US-441 open at 8:00 a.m. Opening times for the other visitor centers vary from 9:00 a.m. to 10:00 a.m., depending on time of year. Closing times for all visitor centers vary by season.
The Great Smoky Mountains Association maintains information centers outside of the park. One is on US-441 southbound two miles from Gatlinburg, one is on US-66 in Sevierville, Tennessee, and one is on US-321 in Townsend.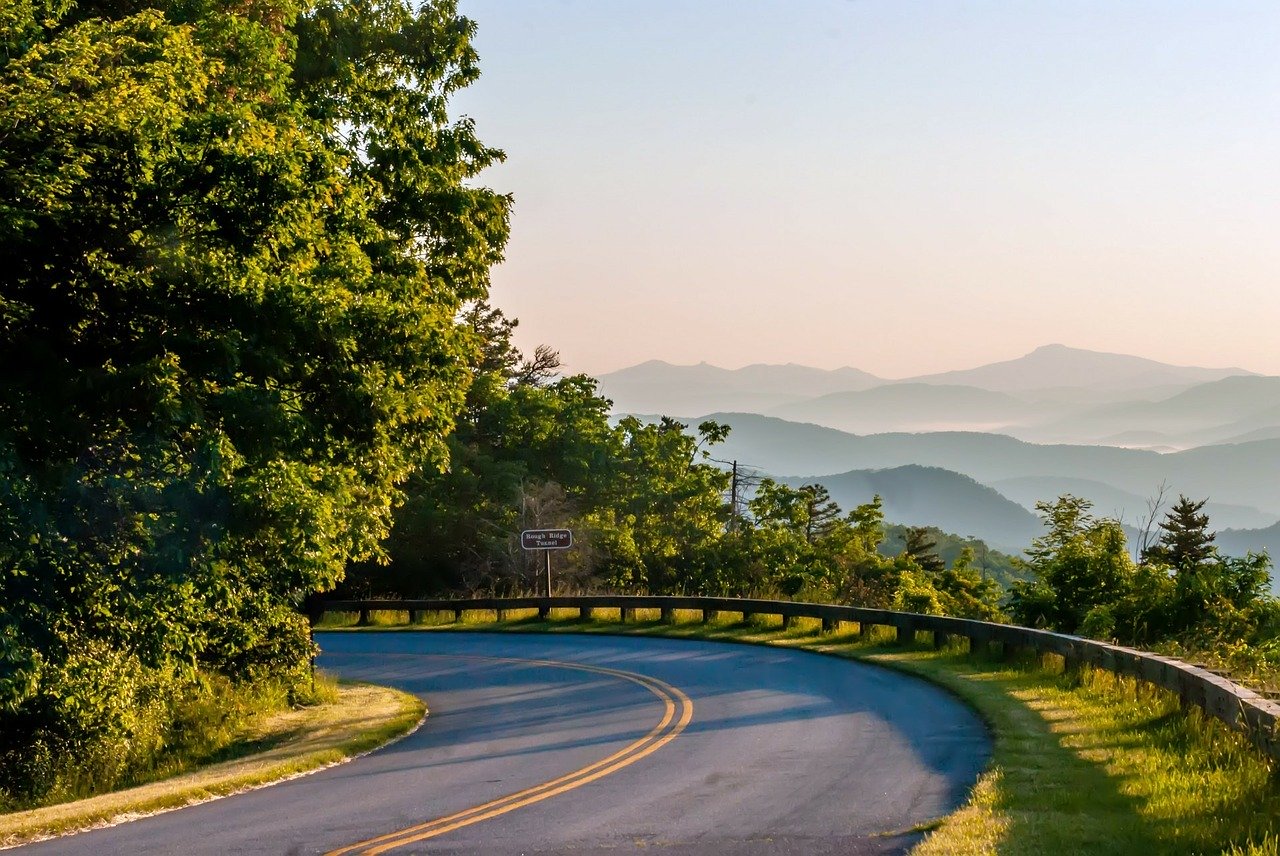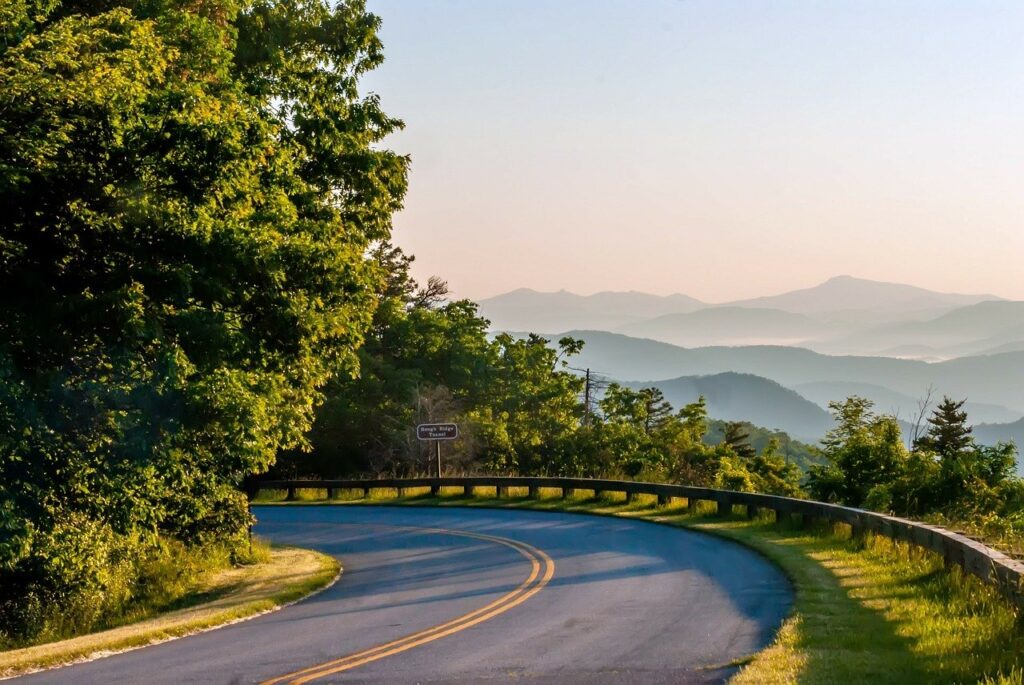 What is the best time to visit the Smokies.
The two peak seasons at Great Smoky Mountains National Park are mid-summer (June to August) and the entire month of October. July is typically the busiest summer month. Weekends in October tend to be particularly busy, but the number of weekday visitors can still be high, but tolerable.
Cades Cove Loop Road and Newfound Gap Road (US-441) are typically busy year-round, but there are less-popular areas where one can easily enjoy a bit of solitude even during peak seasons.
Elevations in the park range from around 875 feet (~267 meters) to over 6,000 feet (~1,828 meters), so temperatures and weather conditions can also vary significantly. It is not at all uncommon for temperatures to vary by 10 to 20 degrees from lower elevations near the main park entrances to higher elevations, especially at Clingmans Dome. Those temperature fluctuations can be refreshing during the hottest summer months, but brutal during colder seasons, so you should always dress in layers.
Snowfall is typically heaviest in the region of January through March. Weather is most unpredictable in early Spring. Sunshine can make daytime temps pleasant in March and April, but the mercury can suddenly plummet, clouds can roll in, and snow can start falling before you know it. April and May can be wet, but also quite beautiful. Creeks, streams, and rivers are at their fullest during the rainy season. A wet Spring brings a blanket of green to the park.
September is an ideal time to visit as the crowds of Summer have dissipated and the Fall leaf-peepers have yet to converge. October is busiest thanks to the colorful annual changing of the leaves, but there is still plenty of colors to see before the peak in September and after the peak in November. December can be downright dreary with so many bare, brown trees and colder temps.
Winter may be colder, especially at higher elevations in the park, but hardy souls willing to dress in layers will be rewarded with fewer people and more-expansive views in areas with mostly deciduous trees that have shed their leaves.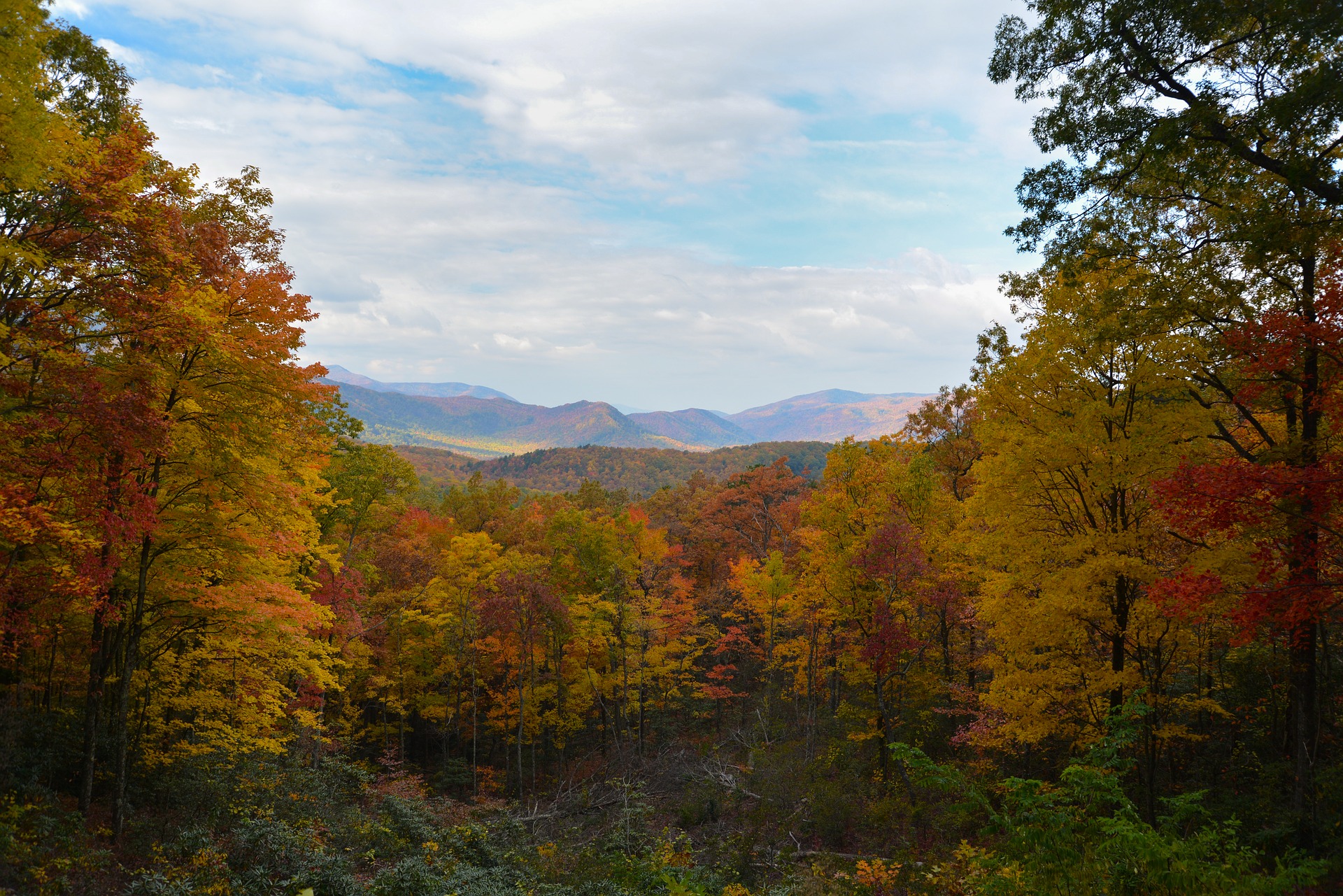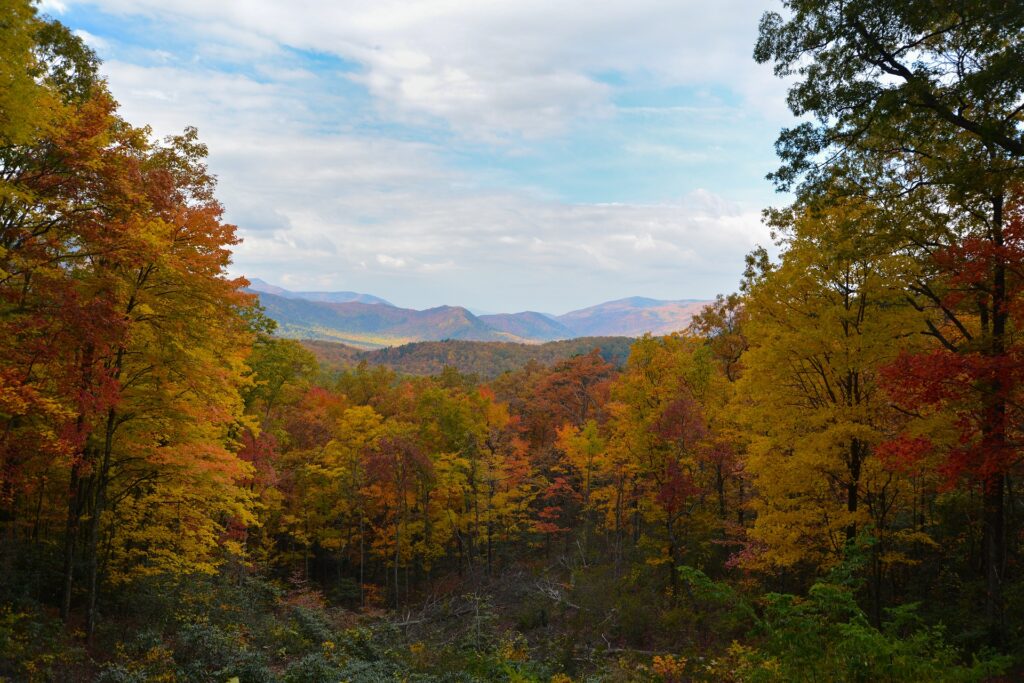 Where to stay when visiting Great Smoky Mountains National Park.
There is only lodge in the Great Smoky Mountains National Park. LeConte Lodge is located atop the 6,593-foot tall Mount LeConte. It is accessible only by foot and requires a five-mile hike, each way, at minimum. There are slightly longer trails of about eight or nine miles each way, so choose your route wisely.
The lodge is generally open mid-March to mid-November. Reservations are required, and one usually needs to book at least six months in advance or more.
You can reserve by:
Phone – 865.429.5704
Email – reservations@lecontelodge.com
Note: At the time of this writing in February 2020, the cheapest rates were $154.50 per adult, per night and $87.50 per child (ages 4-12), per night, not including tax or empty bed charges (if there are empty beds in your cabin). Most dates in 2020 had already been booked, but there's a waitlist for anyone who is interested.
Camping is permitted in the park year-round, but only at designated campsites scattered throughout the backcountry or in developed campgrounds.
Backcountry camping: There are over 100 backcountry campsites, some of which have shelters. Permits are required and must be purchased in advance. Most sites have a maximum stay of three consecutive nights and limit groups to eight people or less, although a few sites can accommodate groups of up to 12. All sites with shelters have a one-night limit and limit the size of the camping party.
Frontcountry camping: another 1,000 sites are distributed among the park's 10 developed campground locations. Each campground has restrooms with cold running water and flush toilets, but there are no showers and no electrical or water hookups in the park. Shower facilities are available in surrounding communities (ask at check-in). Three of the campgrounds (Cades Cove, Elkmont, and Smokemont) offer campsites with 5 amp electric hookups for campers requiring power, but use is restricted for medical purposes only.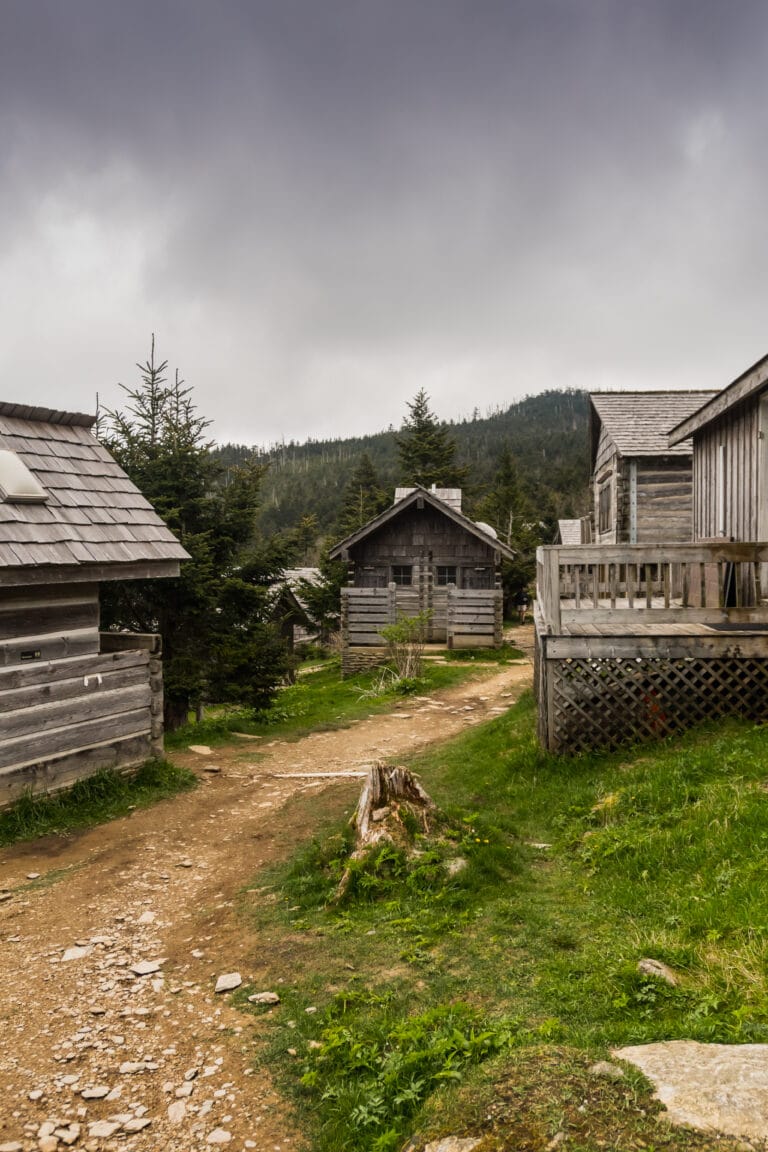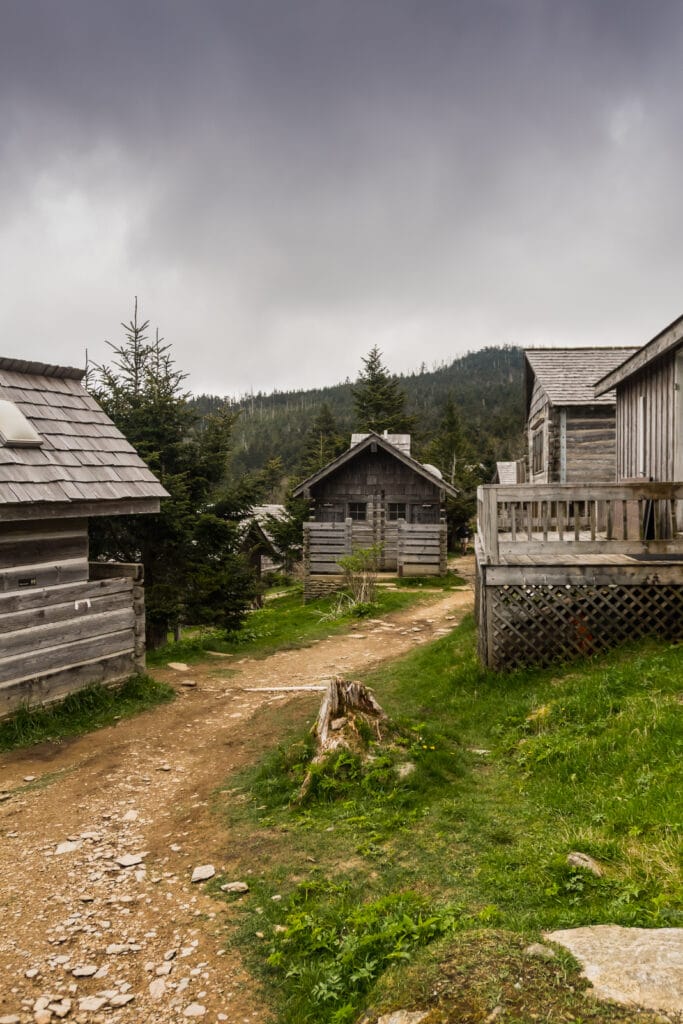 Important dates for planning a Great Smoky Mountains National Park vacation.
The park's primary roads–Newfound Gap Road (US-441), Little River Road, and Laurel Creek Road–are open 24/7, weather permitting. Secondary roads close seasonally. All roads are subject to intermittent weather-related closures year-round, especially in winter. Weather changes rapidly in the park, and weather conditions can sometimes vary significantly across the park.
The park itself is open year-round, but some of the campgrounds, visitor centers, and historic attractions adhere to seasonal schedules. If you do have to visit during peak season, plan appropriately to avoid the worst traffic delays. Entering the park near daybreak and leaving near dusk will not only help avoid crowds, it will also maximize your chances for seeing a wide range of wildlife.
Midday is when you are most likely to enjoy clear-sky, ridge-top views. Morning fog is not uncommon nor are afternoon thunderstorms, especially during the hotter summer months.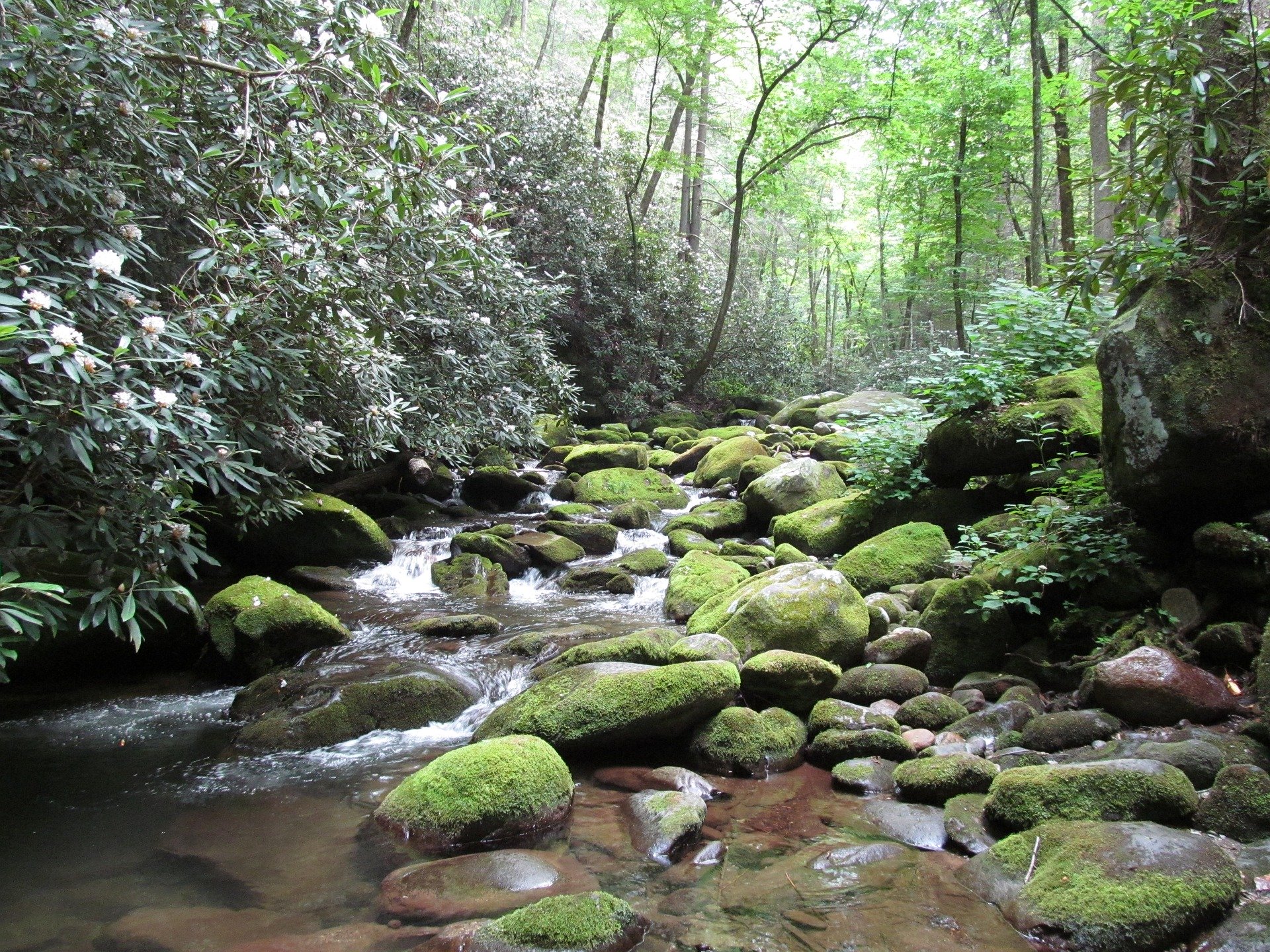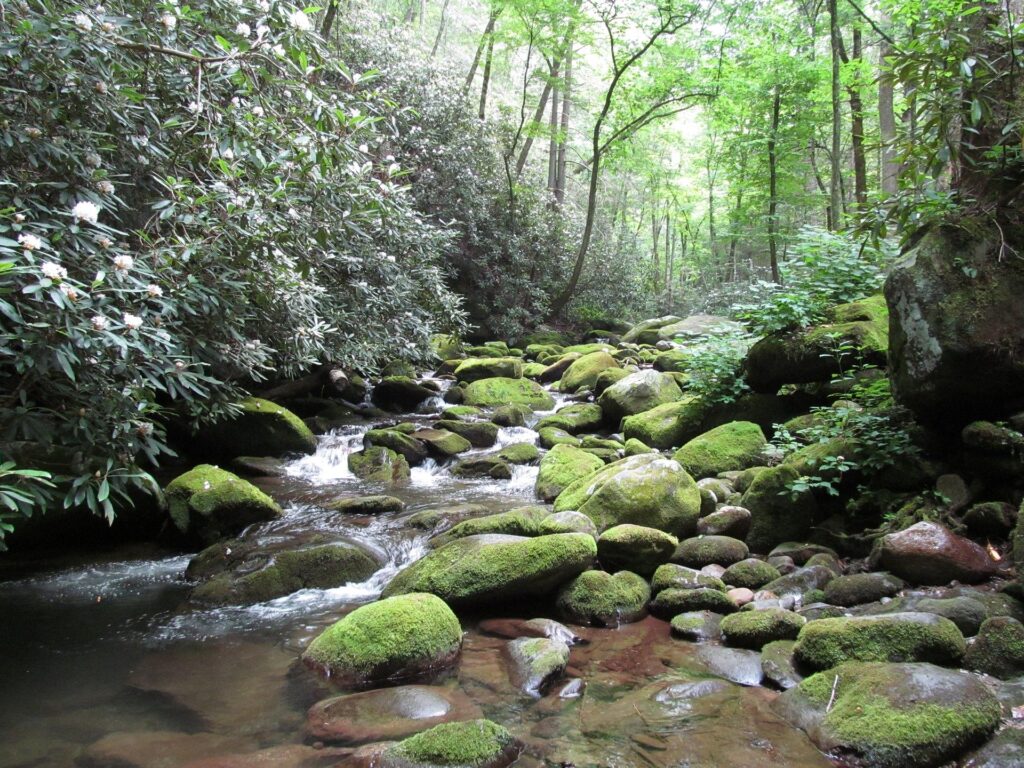 Main Visitor Services in the Park
There are four visitor centers within the park:
Sugarlands (on US-441 just south of main Gatlinburg, TN entrance)
Oconaluftee (on US-441 just north of the main Cherokee, NC entrance)
Clingmans Dome (end of Clingmans Dome Road near the Clingmans Dome trailhead)
Cades Cove (at about the halfway point along the Cades Cove Loop Road)
There are over 800 miles of hiking trails.
With more than 800 miles of trails in Great Smoky Mountains National Park, there's at least one hike for every skill level. Factors to consider when choosing a trail may include:
Skill or fitness level of everyone in the party.
Total round-trip distance to be covered.
Time of day you plan on starting and sunset time are both important. (Assume you'll only be able to cover 1.5 to 2 miles per hour.)
Scenery you want to see, e.g., mountain views, waterfalls, mountain streams, old growth forests, etc.
Before setting out, make sure you have a good trail map, hiking book, or topographical map of the area. Familiarize yourself with the area in advance. Let at least one person know where you intend to be traveling. Do not rely solely on an electronic map or GPS guidance. Cell phone coverage in the mountains is spotty, at best. Even satellite signals can be interrupted when traveling through mountainous terrain.
Make sure you are prepared for the worst before setting out. Those preparations should include plenty of drinking water (or purification kit), a first-aid kit, food/snacks, extra layers of clothing, an emergency blanket, and dry socks.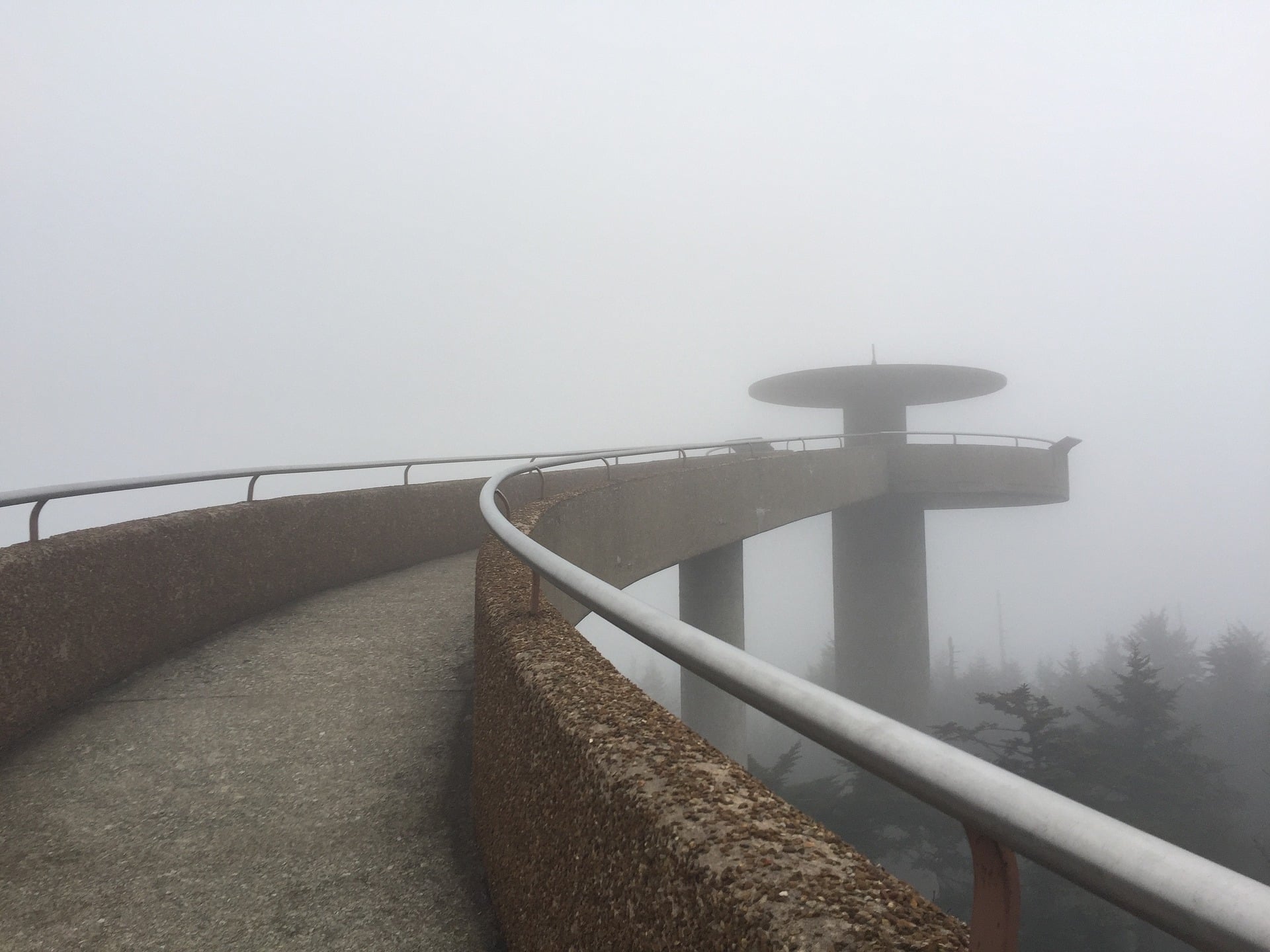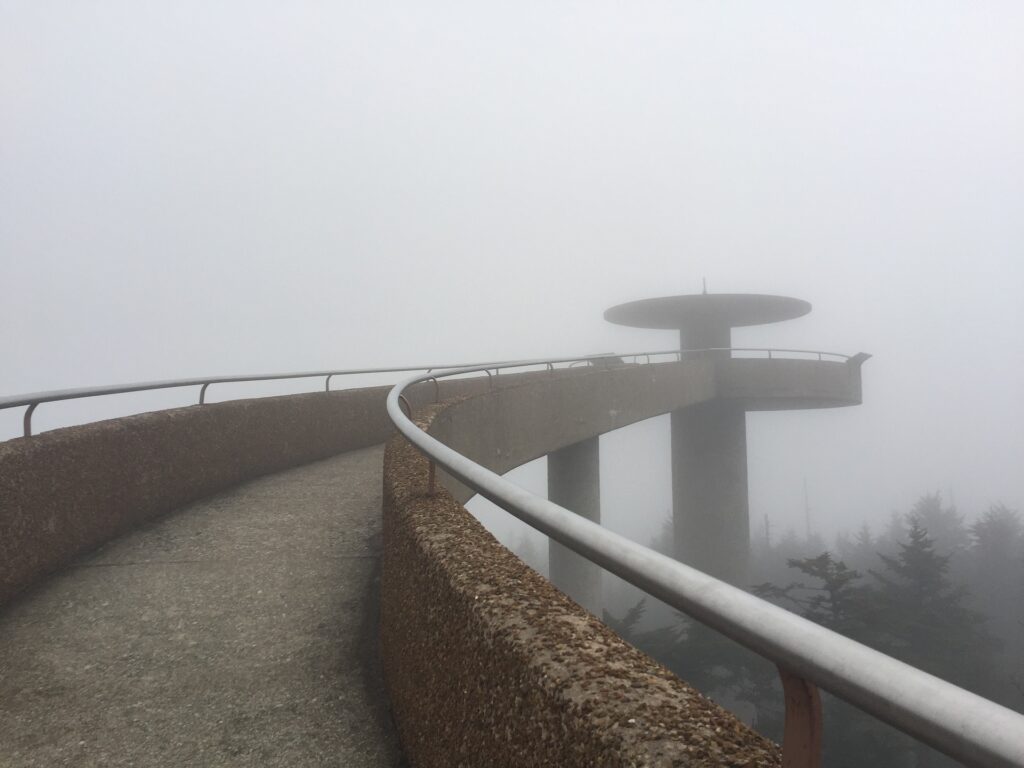 The Smokies once had several thriving mountain villages.
Establishing national parks in the western US with its large swaths of vacant land was much easier than setting aside property in the more densely populated eastern half of the country. In the early 1900s, when efforts to create the park ramped-up, much of the land was already owned by hundreds of small farmers and a few timber and paper companies. White settlers started arriving in the late 1700s, slowly displacing the Cherokee Indians who had called the mountains home for many years prior.
The earliest white settlers lived off the land. They hunted wildlife for food, used wood to build modest cabins and shelters as well as fences for their livestock. As communities grew, more area was cleared. Forests became fields for crops and pastures for animals. Churches were built, along with schools, mills, and other structures. By the early 1900s, lumbering had become a booming industry, and several logging towns sprang up to house the workers and their families.
Four areas in the park still carry the names of some logging communities: Elkmont, Proctor, Smokemont, and Tremont. Over the years, many historic buildings have been preserved. According to the National Park Service, approximately 90 homes, farm buildings, mills, churches, and schools within the park have been preserved, making the Great Smoky Mountains National Park home to one of the largest collections of historic log buildings in the eastern United States.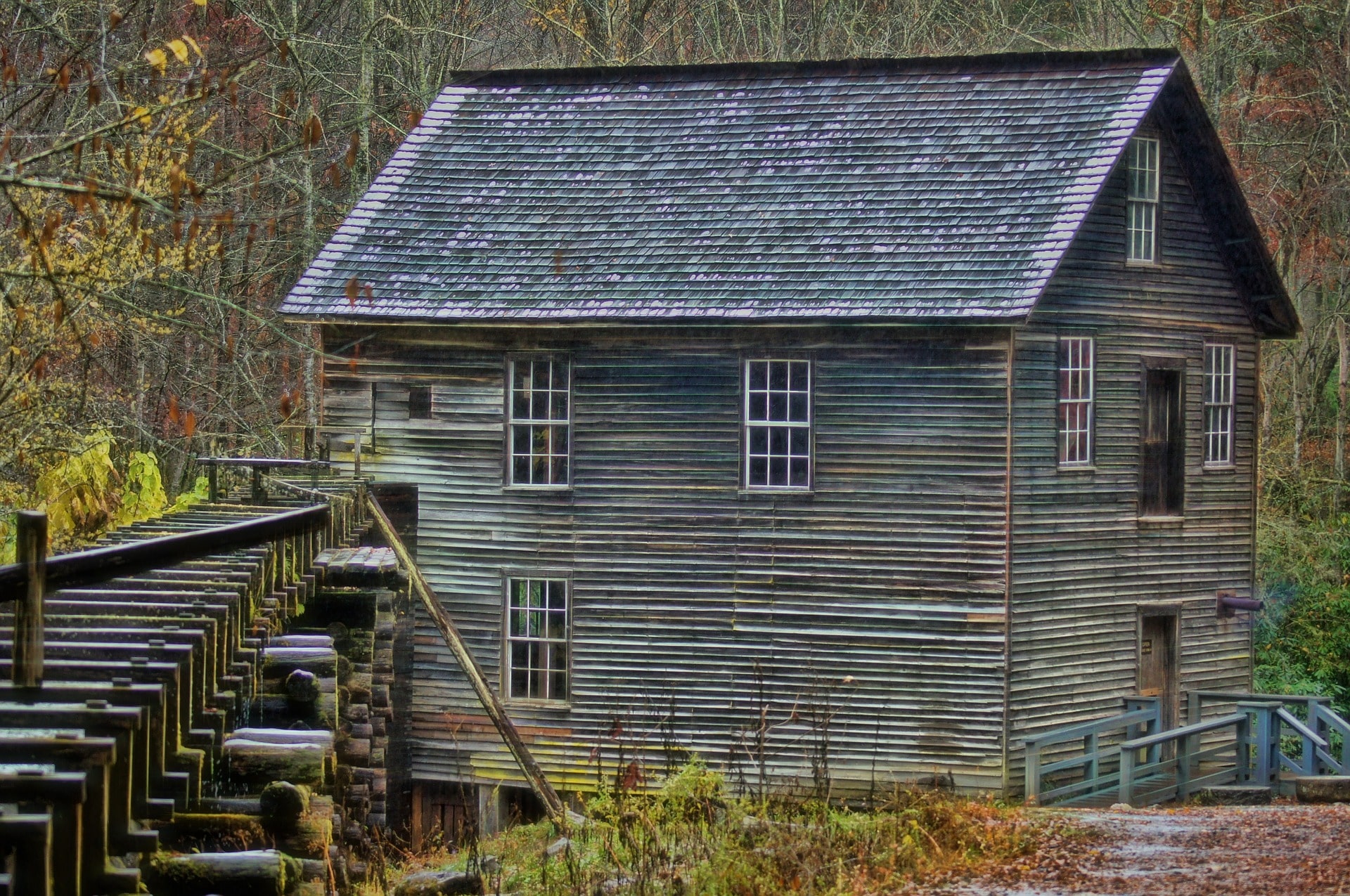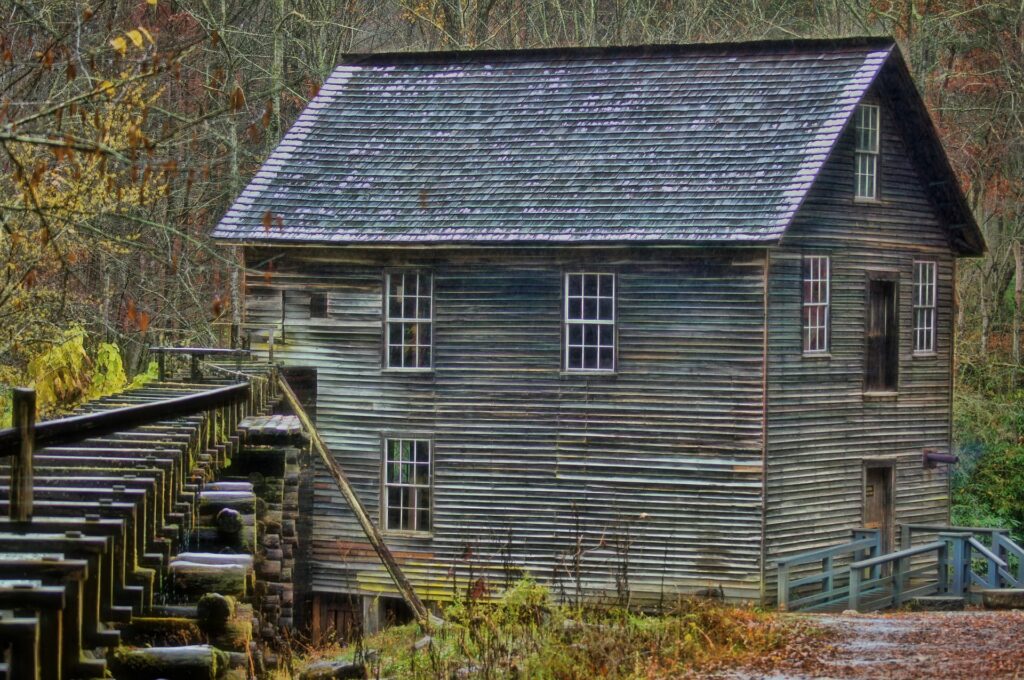 Please use the pull-outs.
Traffic can, at times, get rather heavy in the nation's most-visited natural parks. Pull-outs as well as trailheads and scenic vista parking areas are scattered along roadways throughout the park. Please use these pull-outs any time you want to stop to look at wildlife, enjoy a pretty view, or sit and experience some peace and quiet. Not only is it safer for fellow travelers and easier on the environment, it is also far more considerate than stopping in the middle of the road and creating a traffic jam. Some of the busier trailheads and scenic overlooks may have trash receptacles and restroom facilities, too. If you're at the park during peak season, roadside pull-outs may be the best chance you have at finding some solitude, if that's what you are seeking.
Don't approach the wildlife.
Wild animals can be dangerous and unpredictable. Feeding wildlife is strictly prohibited. Approaching within 50 yards (~46 meters) of any wildlife or within any distance that disturbs or displaces the animals is also forbidden, as is touching, teasing, frightening or intentionally disturbing wildlife nesting, breeding, or other activities.
The more people interact with the wild animals in the park, the more those animals become accustomed to people. Familiarity with people is not good for the animals as, inevitably, an animal will get too close, tempers may flare, and the animal may attack. Even if an animal never attacks, those who spend time in and around visitors on a regular basis typically need to be relocated, at best, or killed, at worst, if they become enough of a nuisance and pose a potential threat. Please do your part to keep the animals wild.
Get help planning your trip to Great Smoky Mountains National Park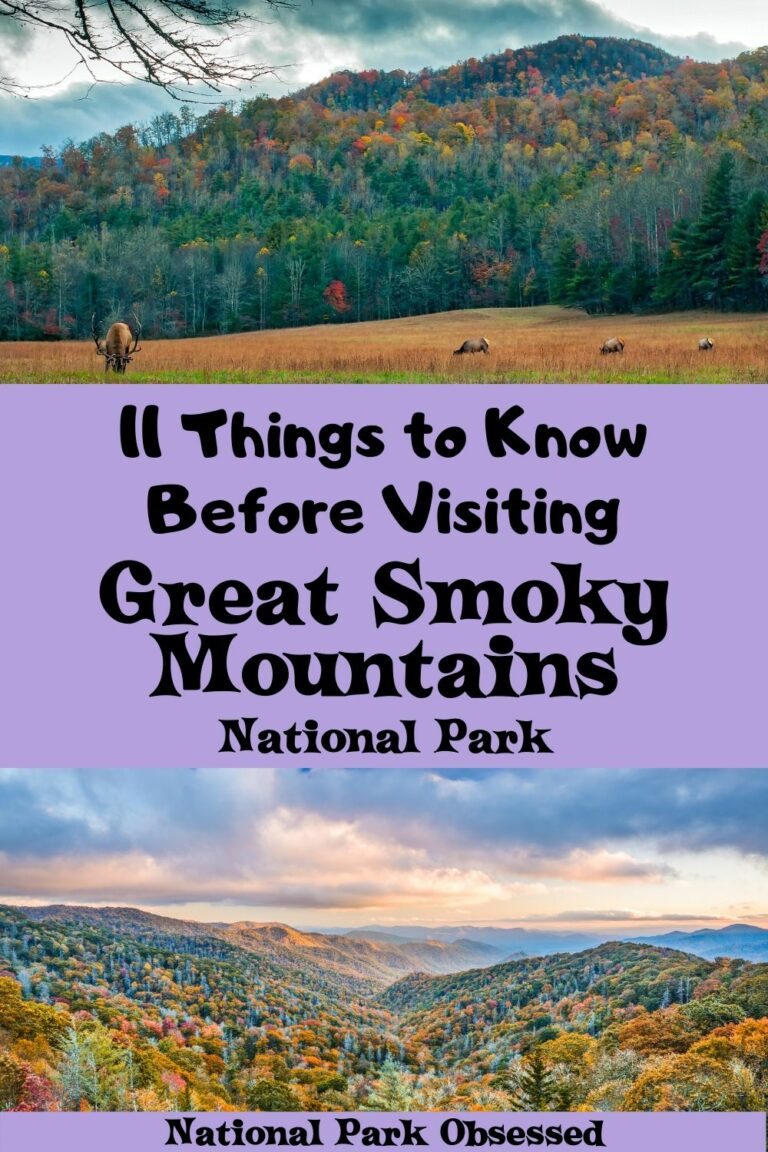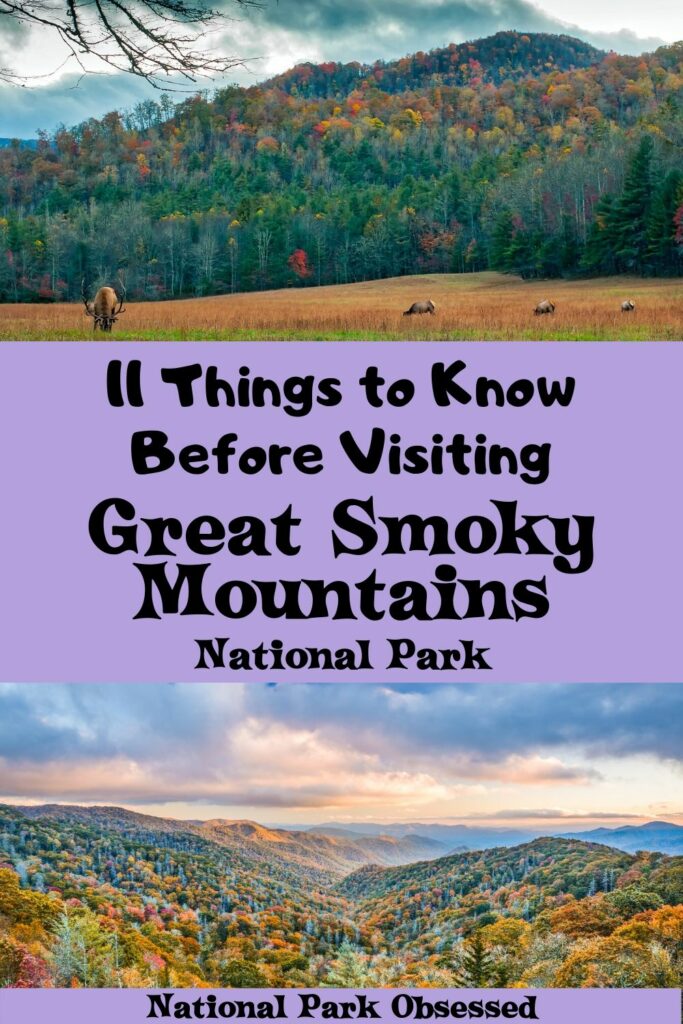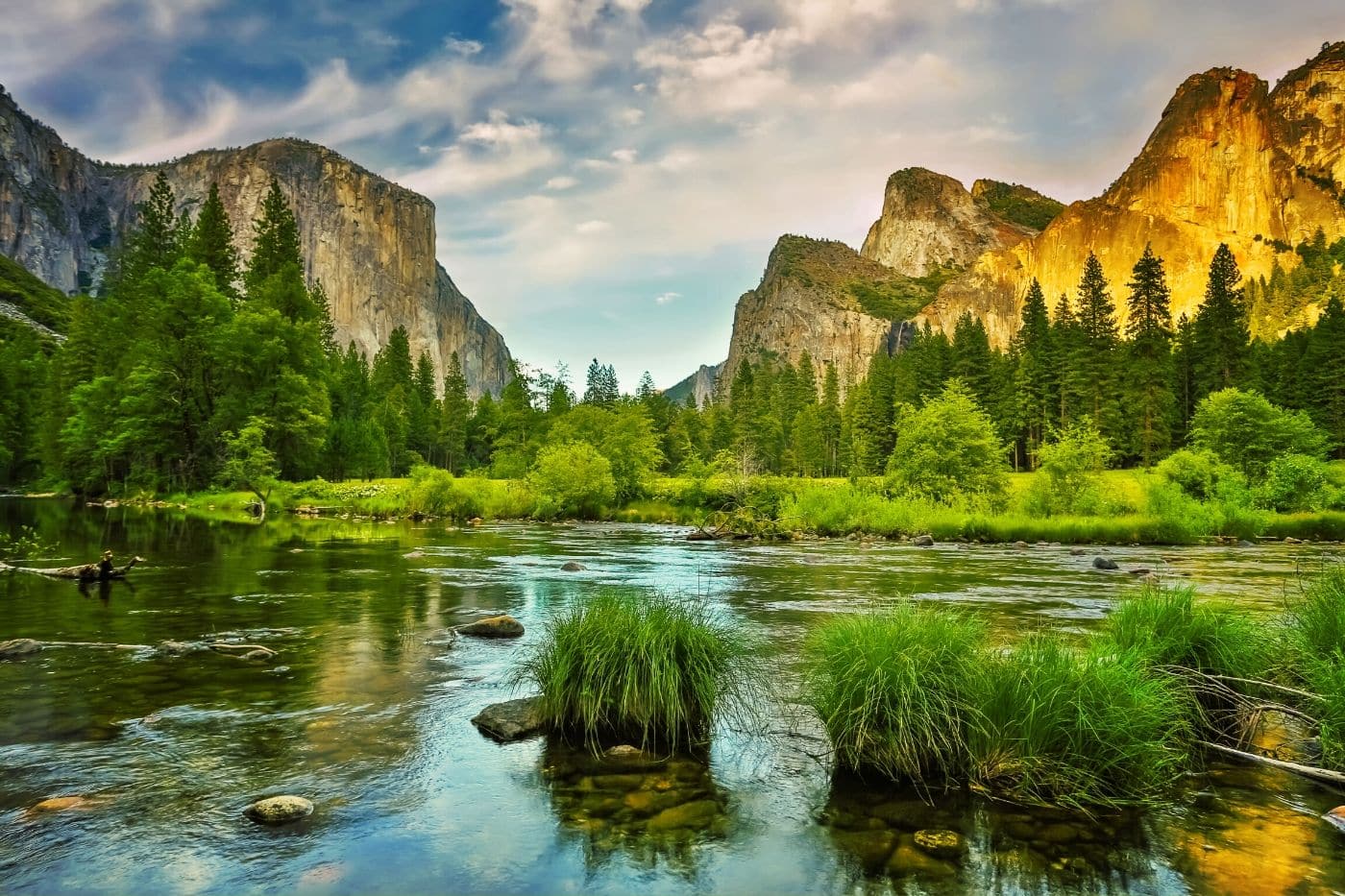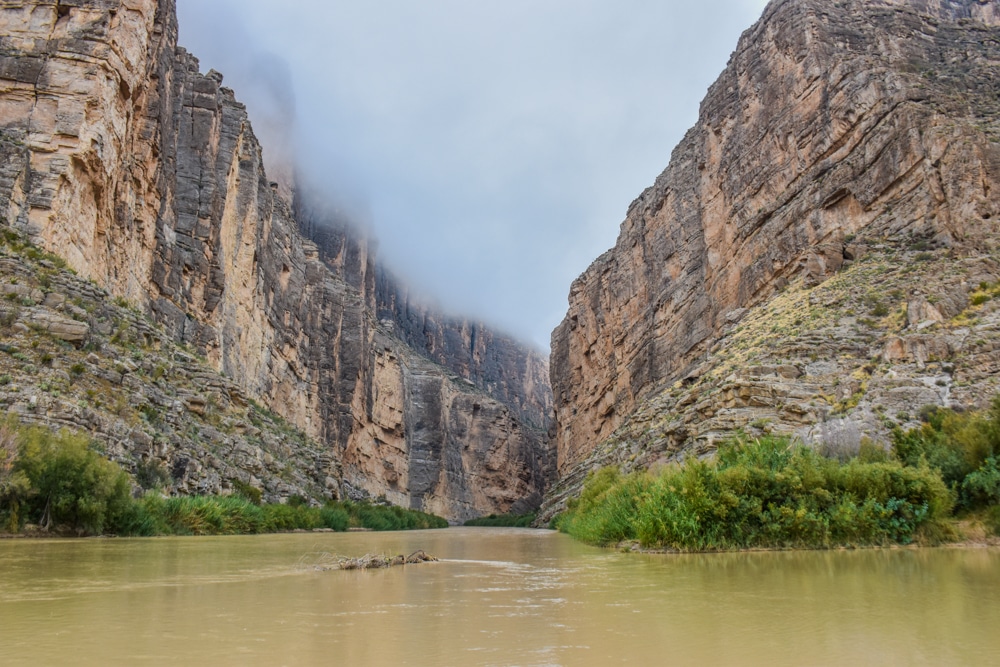 On this site, we promote travel to the United States and beyond that are the traditional lands of  Indigenous and First Nations peoples.
With respect, I make a formal land acknowledgment, extending my appreciation and respect to these lands' past and present people.
To learn more about the people who call these lands home, I invite you to explore Native Land.
National Park Obsessed assumes no responsibility or liability for any errors or omissions in the content of this site (NationalParkObsessed.com). The information contained in this site is provided with no guarantees of completeness, accuracy, usefulness or timeliness. You are encouraged to conduct your own due diligence before acting on the information provided on this site and should not rely on the opinions expressed here.
There is an inherent risk in all outdoor recreation activities, the reader assumes all responsibility for their own personal safety.
We are a participant in the Amazon Services LLC Associates Program, an affiliate program designed to provide a means for us to earn fees by linking to Amazon.com and affiliated sites.
Get a FREE 63 National Park Checklist