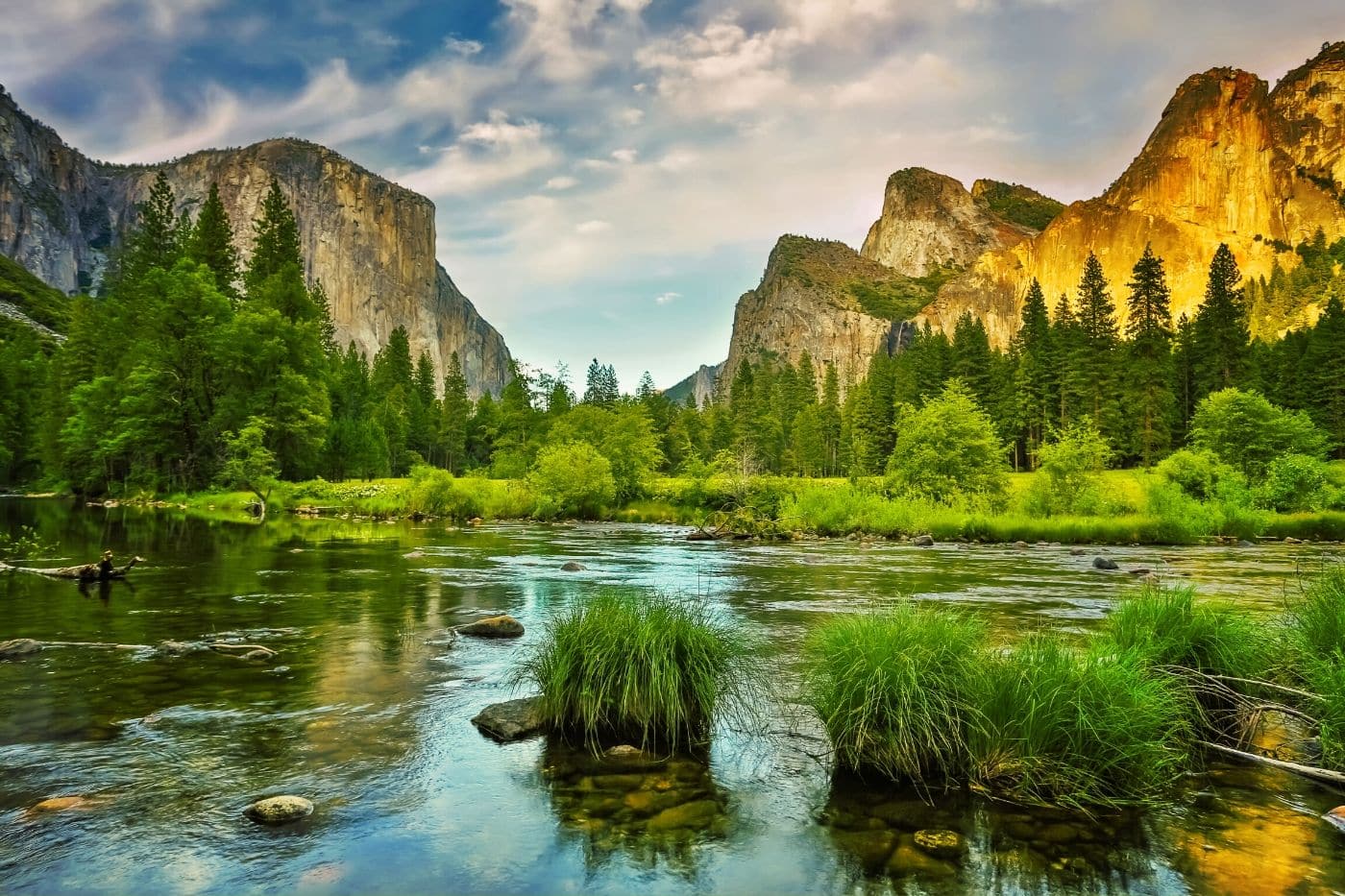 How to Make the Most of a Weekend in Yosemite National Park
Nestled in the Western Sierra Nevada's, Yosemite National Park is California's premier National Park. Originally created by President Abraham Lincoln on June 30, 1864, the Yosemite Grant marked the first example of parkland being set aside for preservation and public use. It eventually set a precedent for the creation of the first national park in 1872, Yellowstone National Park.
Through the efforts of naturalist and Sierra Club founder, John Muir in 1903, President Theodore Roosevelt returned the Yosemite Valley and Mariposa Grove to the federal government for the creation of Yosemite National Park. Each year, Yosemite National Park continually dazzles its visitors through its beautiful valleys, magnificent waterfalls, and breathtaking views. Check out how to make the most out of a weekend in Yosemite National Park.
This 2 Days in Yosemite guide is perfect for those looking to visit the Yosemite over a three-day weekend and is designed for spring, summer or fall. Some of the sites mentioned in this post will close for winter. If you are looking to make the most of one day in Yosemite Valley click here.
Help support this site by purchasing one of our National Park Shirts, Poster, and other gear. Every purchase includes a donation to the national parks and helps keep National Park Obsessed's website free to use and producing more national park guides.
Looking for more help planning your next adventure? Join the National Park Obsessed Facebook Group here to connect other national park lovers, trade advice, or see inspiring photos of the National Parks?
This post may contain affiliate links, meaning if you book or buy something through one of these links, I may earn a small commission at no extra cost to you! Read the full disclosure policy here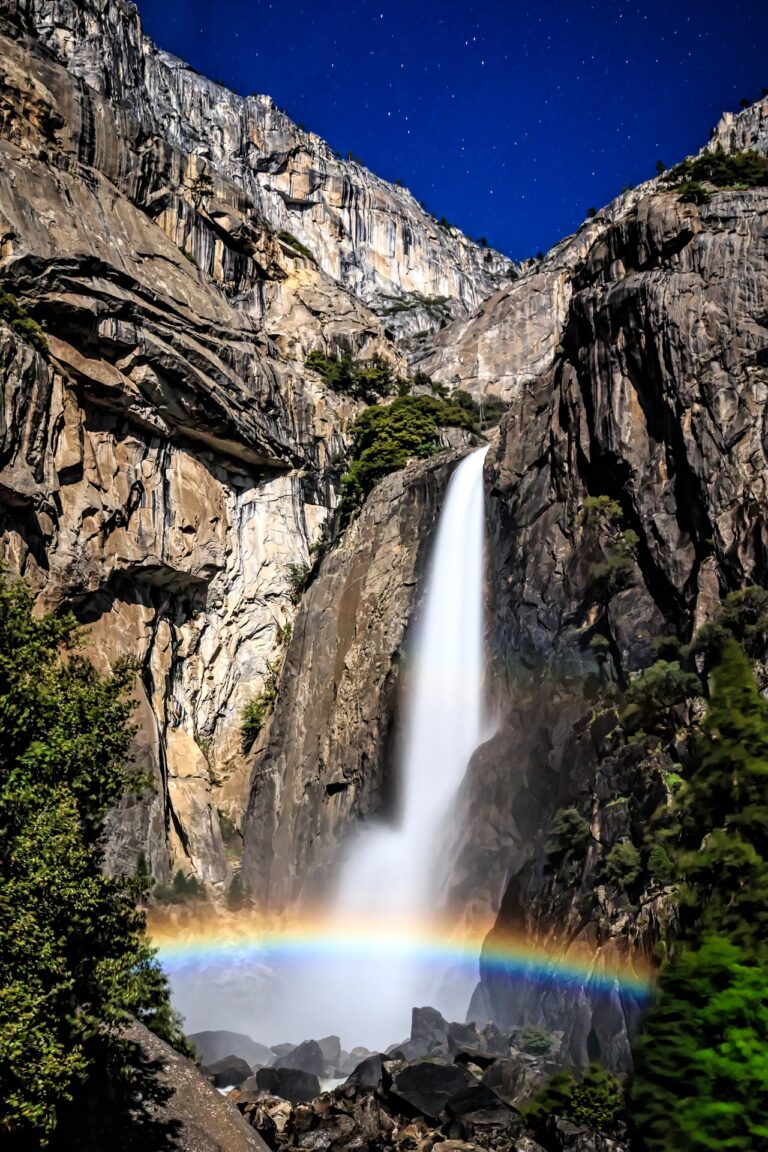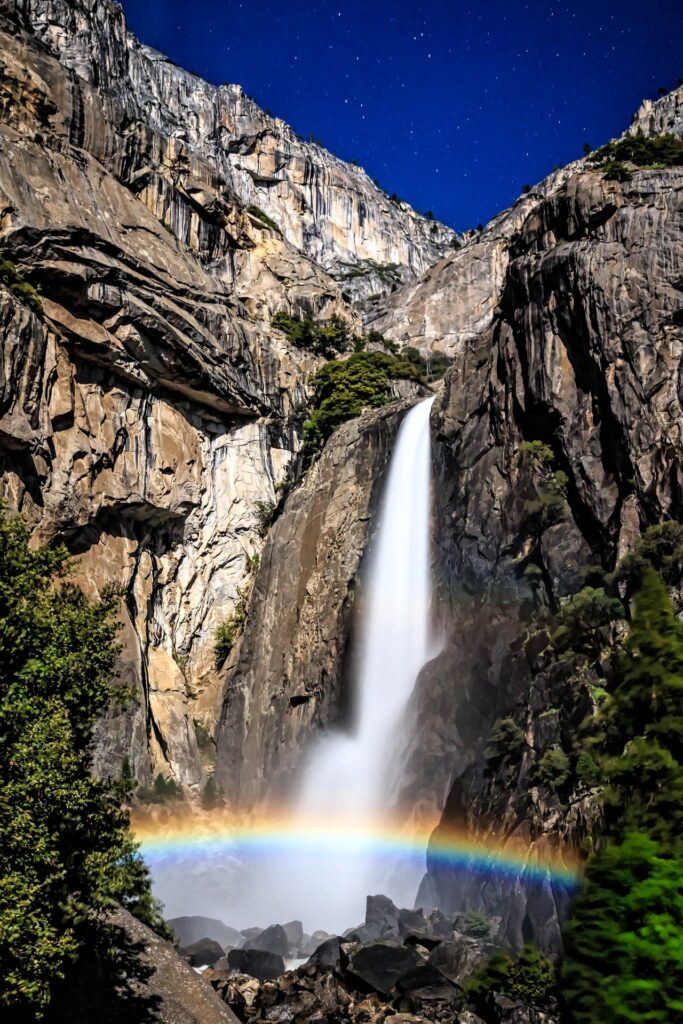 Getting to Yosemite National Park
Yosemite National Park is located in East-Central California The park has several entrances from the east and the west. From late fall to early spring, check the road reports. Many of the Yosemite National Park entrances and roads are closed during the winter.
Yosemite National Park is located in East-Central California The park has several entrances from the east and the west. From late fall to early spring, check the road reports. Many of the Yosemite National Park entrances and roads are closed during the winter.
Estimated Drive time to Yosemite Valley
Sacramento, California – 3.5 hours
San Francisco, California – 3.75 hours
Reno, Nevada – 5.15 hours
Los Angeles, California – 5.5 hours
Las Vegas, Nevada – 8 hours
Do you want to visit Yosemite but lack a car? Or want to avoid renting a car? It is totally possible to visit Yosemite National Park without a car.
Public transportation to Yosemite Valley is available year-round from Yarts – Public Transit to Yosemite. Year-round service is offered from Merced. During the late spring to mid-fall, service is offered from Fresno, Mammoth Lakes, and Sonora. Amtrak offers train service to nearby cities and then a bus to Yosemite. Greyhound offers year-round service to Merced.
You can use the Yosemite Shuttle to access all the major sights in Yosemite Valley.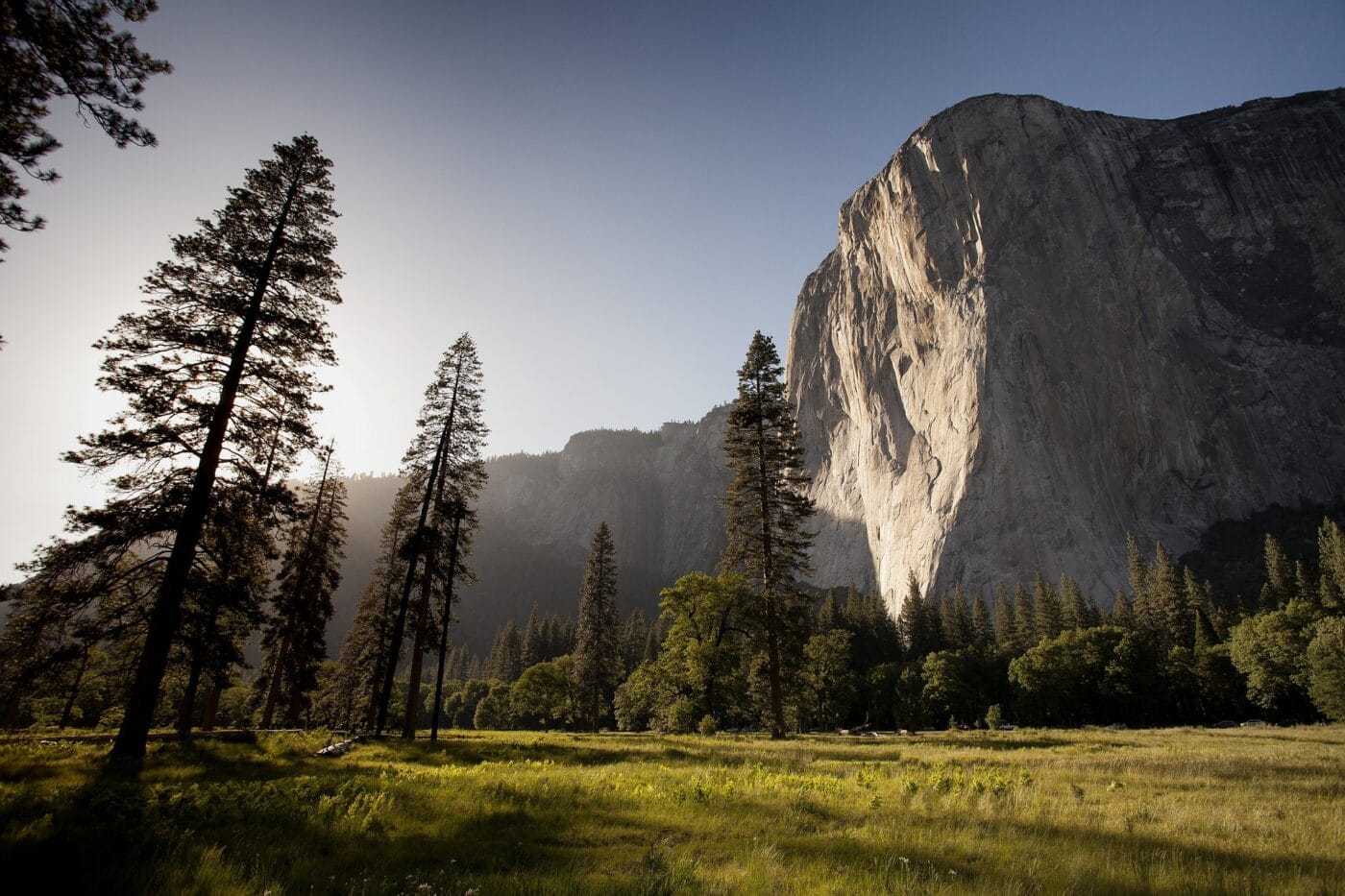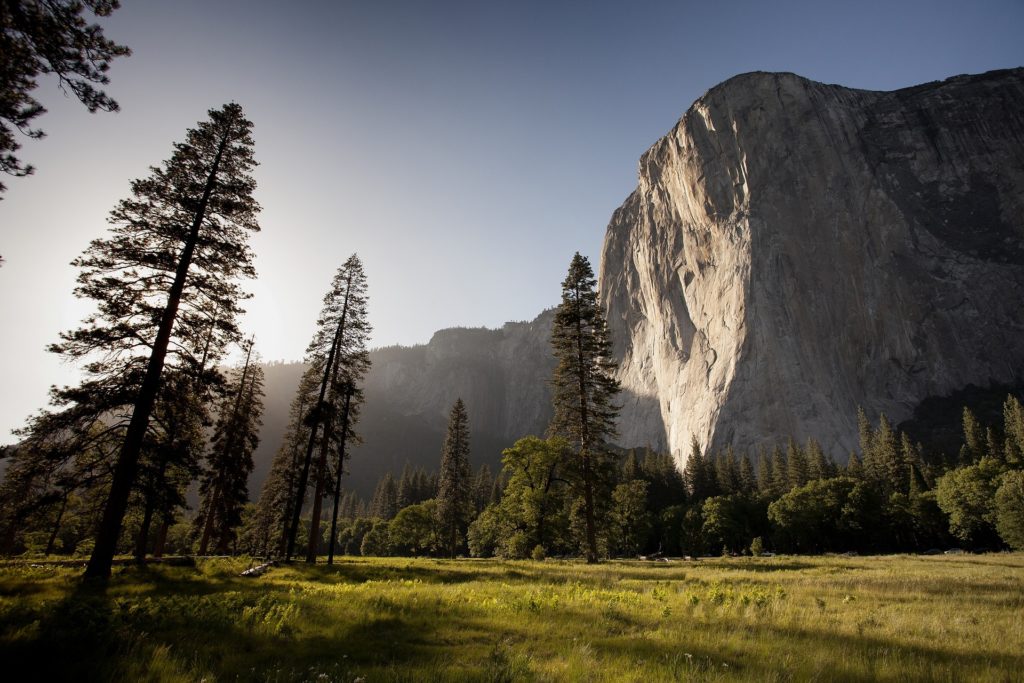 Important Tips for Planning a Yosemite Weekend Getaway
Book as soon as you confirm your dates. Yosemite is crowded year-round and it isn't uncommon for Yosemite camping and Yosemite Valley hotels to be fully booked within minutes of being opened for reservations.
How many days in Yosemite National Park
How long do you have? Honestly, there is no right answer to this question. If you have one day to spend in Yosemite, this guide is for you. If you have 5 days, this a great starting place for exploring Yosemite Valley. I have met people who have been hiking in Yosemite upwards of 10 weekends a year for 10-20 years. They are not bored yet.
Don't let anyone tell you that you HAVE to spend a specific amount of time in Yosemite. Ideally, I would spend at least 3-4 days in the park on every visit but not everyone has that option. One day in Yosemite Valley can be a perfect way to enjoy the area
Best time of year to visit Yosemite National Park
There is no bad time of year to visit Yosemite National Park. The busy season is Memorial Day to Labor Day. The weather is the prettiest during this time of year. All of the roads are open during the busy season.
Summer: The most popular time of the year. Tioga Pass and other park roads have opened for the season. The waterfalls begin to experience a reduction in water as the wildflowers disappear. The weather is hot with little rain showers.
Fall: The fall colors dominate the landscape of the Yosemite Valley during this time of the year. Yosemite's waterfalls are no longer flowing or flowing at a diminished level. The weather generally is much cooler.
Winter: A typical winter day is cold and snow, with the occasional sun. Temaptures run from a high of 52 degrees to lows of 28 degrees. The roads to Tioga Pass and Glacier Point are closed during Winter. The waterfalls are no longer flowing, with the exception of Bridalveil Fall. Each year during mid-February, Horsetail Fall experiences the natural phenomenon, the Firefall.
Spring: Spring is a unique time in Yosemite. The mountain snows have started to melt and the park's many waterfalls are flowing at full strength. The weather starts to warm and the crowds start to arrive. Many of the roads will still be closed and the park offers an open-air tram during this time.
Where to stay in Yosemite National Park
It doesn't matter when you are planning to go to Yosemite – BOOK NOW. I am not joking. Go right now and BOOK. Yosemite hotels, campground, and pretty much every reservable space fill months in advance.
Spring, fall, winter, and especially during summer book your housing as soon as you know your dates and be ready to be flexible.
Hotels in Yosemite Valley
Hotel Options near Yosemite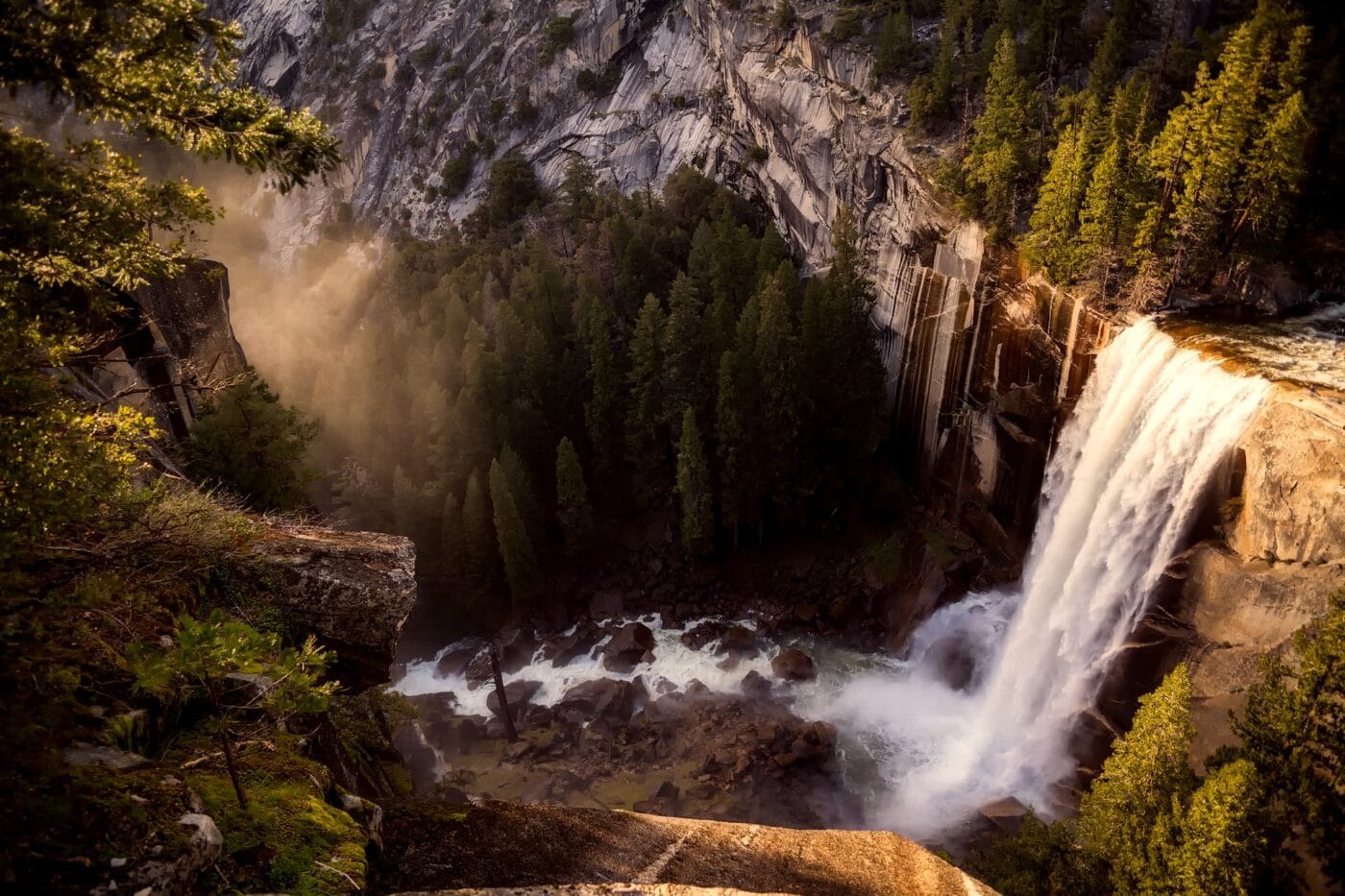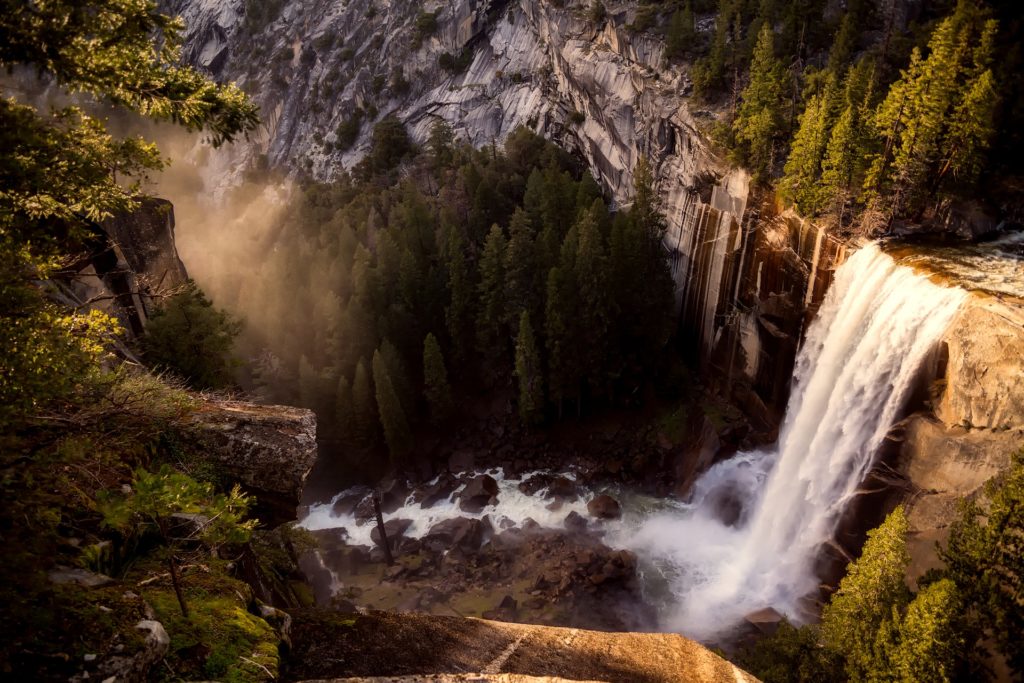 What to pack for a weekend in Yosemite National Park?
America the Beautiful National Parks Pass: Yosemite National Park costs $30 for a 7-day pass. If you intend to visit more than 3 National Park Services sites in a year, the America the Beautiful Pass will more than pay for itself.
National Park Passport – The National Park Passport Book is the cheapest and best souvenir of your national park adventures. This book makes it easy to collect the National Park Cancellation Stamps. The cancellation stamps have the date of your visit and make it easy to track when you visited each national park service unit.
Refillable Water Bottles – Do your part to reduce litter in our parks by bringing a refillable water bottle with you. A reusable and refillable water bottle can save you a lot of money and really help the environment. Here are my favorite water bottles
Hydration Bladder – If you are hiking longer distances, a hydration bladder is the best way to hike with significant quantities of water. It is a rare hike when I don't bring a full bladder with me.
Snacks – There are limited services in the park. So pick up all your snacks before you go. Pack a couple of different options so you are prepared for any craving.

Fruit: Pick hard fruits such as apples or pears. These hold-up in the heat and in packs without getting squished to mush. Another option is freeze-dried fruit. Freeze-dried strawberries are the BOMB. They are crunchy, sweet and the best part is they are lightweight and yummy. These are my new favorite trail snack.
Vegetables: Cucumbers and carrots hold up well during hiking and in a hot car.
Granola Bars: Take your favorite non-coated in chocolate granola bars. Anything coated in chocolate will melt and be a sticky mess. My favorite is a selection of Cliff Bars. They are great even when squished.
Sunscreen – You don't want to get a sunburn on your visit. I recommend reef-friendly sunscreen. Yosemite might not have coral reefs but it does have alpine lakes and streams have ecosystems that are just as sensitive and wearing all reef-friendly sunscreen at all times can help prevent further chemical damage in all bodies of water.
Lip balm – Your lips need just as much sun protection as your skin does.
Sunglasses – Similar to sunscreen, you need a good pair of polarized sunglasses to protect your eyes from the glare of the sun.
Hat – Hats are another sun protection device. A hat can keep the sun off your face and neck and help minimize the need for sunscreen while on the trail.
First aid kit – As with any outdoor adventure, accidents happen. It is better to be prepared and have a compact first-aid kit ready to help with any accidents.
Headlamp – Always keep a headlamp handy. You never know when you might want it. It can be used for midnight bathroom runs to sunrise/sunset hikes. A good headlamp makes it easy to operate in the dark.
Shoes – Shoes are probably the most important piece of gear to any hiker. Hiking shoes should be seen as an investment. On the trail, your feet are your transportation and a solid pair of hiking shoes help support your feet and can prevent injury.
Hiking Day Pack – A good day pack is the best way to transport all your gear when hiking. I highly recommend getting a backpack that is designed for outdoor use. These packs come with handy pockets and straps. My 40 L day pack has a pocket for my water bladder and a clip to hold the water line in place.
National Park Obsessed Shirt – Share your love of the National Parks and support National Park Obsessed with a National Park Obsessed T-Shirt.
How to Spend 2 Days in Yosemite National Park
Things to Do in Yosemite National Park
View the sunrise from Tunnel View
Hike the Bridalveil Falls Trail
Get your park stamp at the Visitors Center
The Ansel Adams Gallery
Visit the historic Ahwahnee Hotel (perhaps enjoy lunch there)
Complete a round trip circle around the park aboard the shuttle
Hike to the base of Yosemite Falls
Glacier Point
Take the free shuttle to Mariposa Grove
Hike the Mist Trail to Vernal Falls and Nevada Falls
View El Capitan and Half Dome
Visit historic Camp Curry
Two Day Itinerary for Yosemite National Park
Yosemite Weekend – Day 1
Be prepared for an early morning wake-up call. Witnessing the sunrise over the valley from Tunnel View is highly recommended while being extremely popular. The parking lot tends to fill up quickly up-to 1-hour prior to sunrise and will continue to throughout the morning.
After departing from Tunnel View, continue along Wawona Road to the Bridalveil Falls parking lot on the right. The hike to Bridalveil Falls is a brief 1/4 mile hike from the trailhead to Bridalveil Creek which will lead you directly to the base of the fall. The large rocks and bridge can get slippery and watch your footing. On your way back, enjoy the view of El Capitan.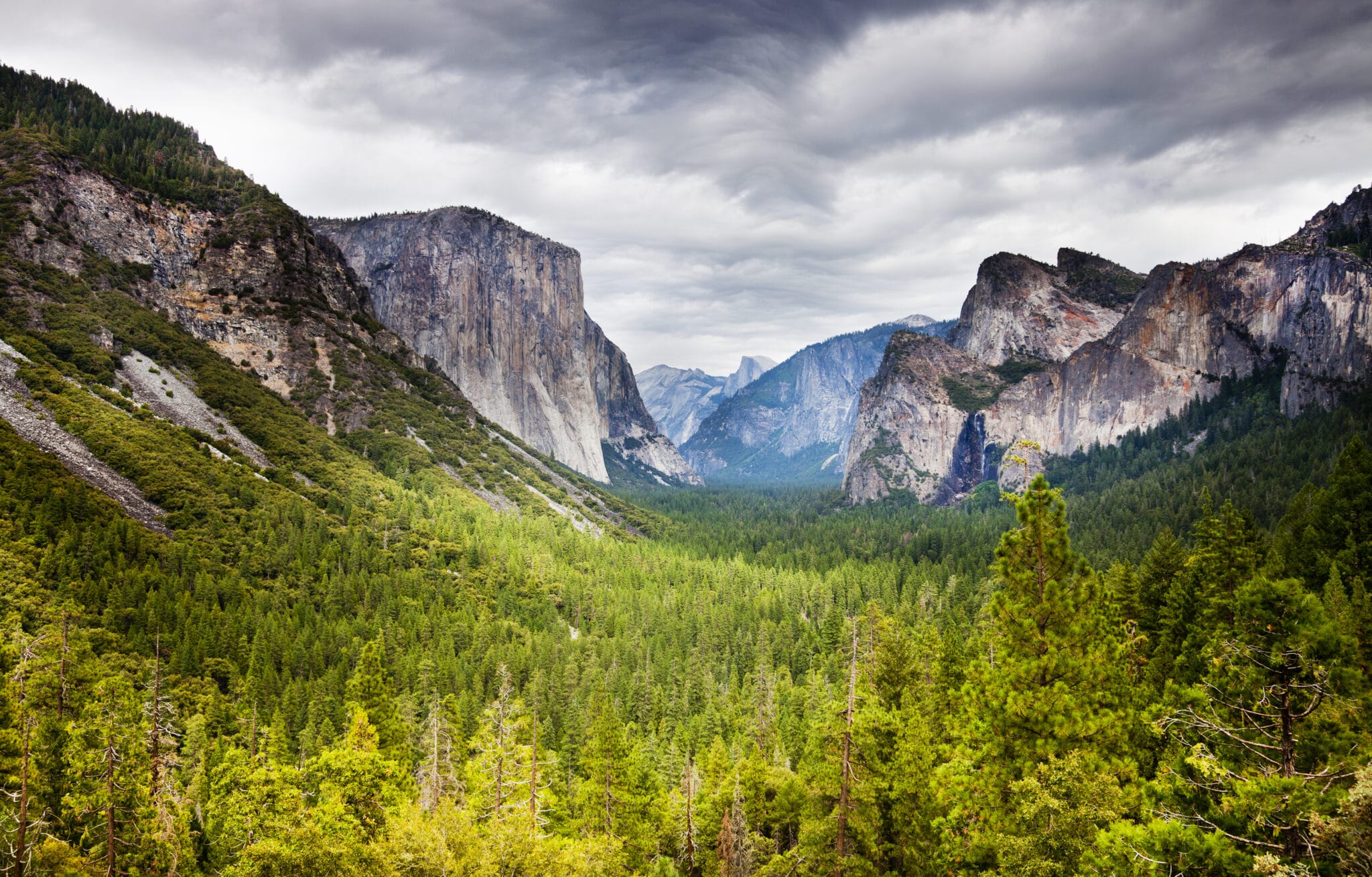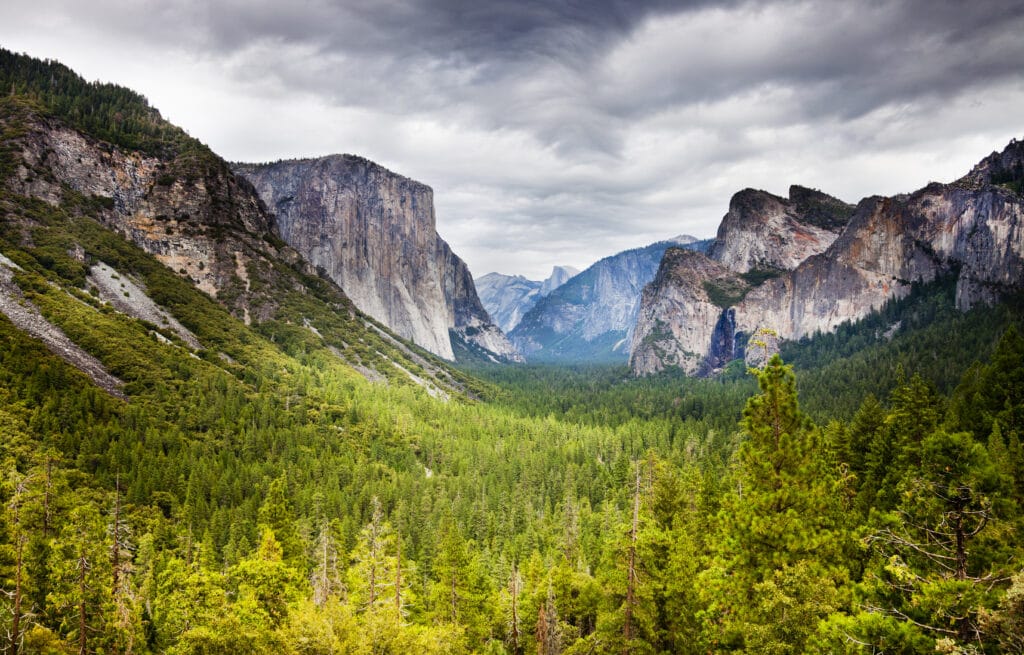 Helpful hint: If the Bridalveil parking lot is full, there is roadside parking
By this time, it is late morning at Yosemite and the large crowds are beginning to arrive by way of the South Entrance towards Yosemite Valley. After you're finished enjoying the beauty of Bridalveil Falls,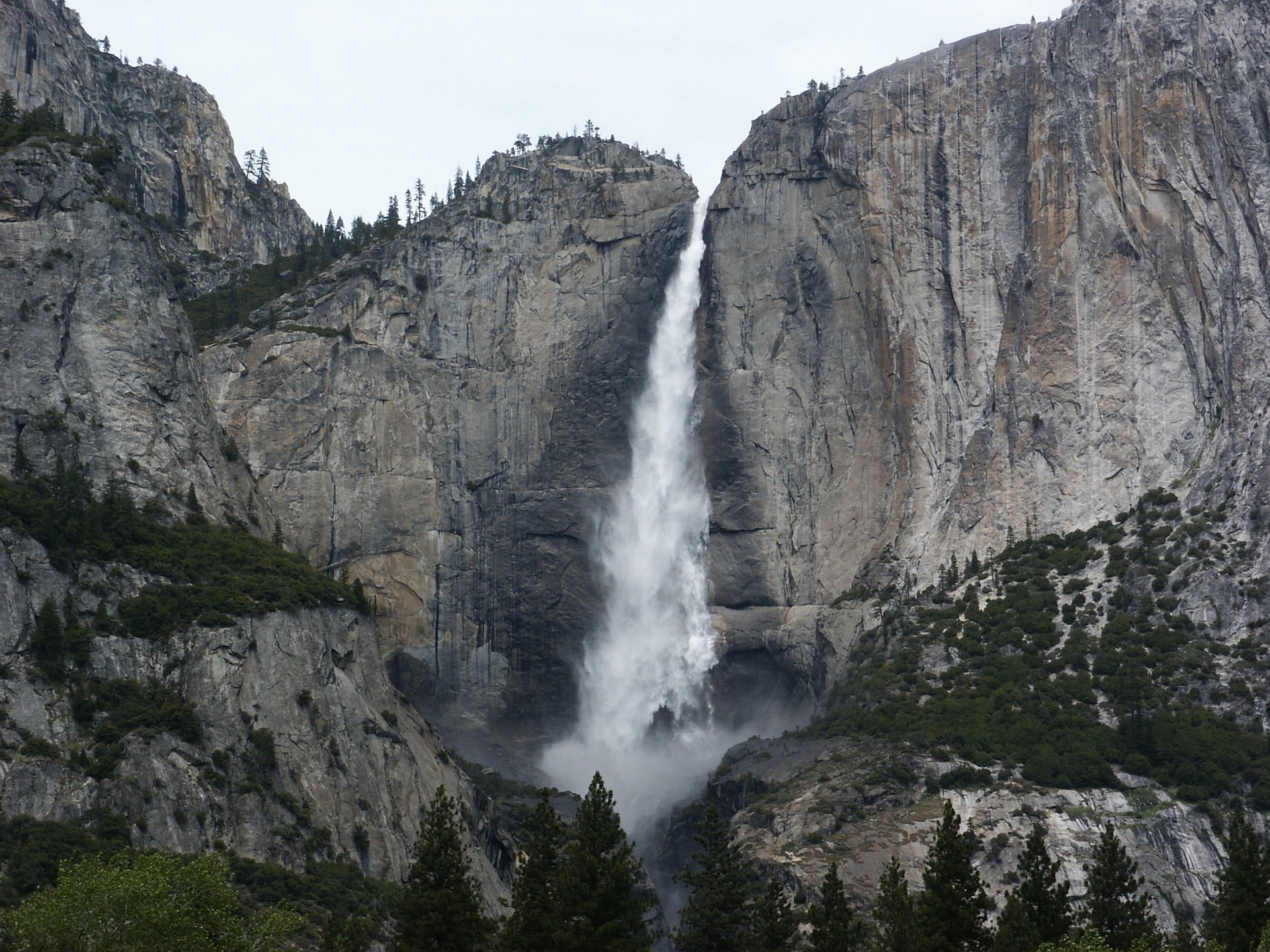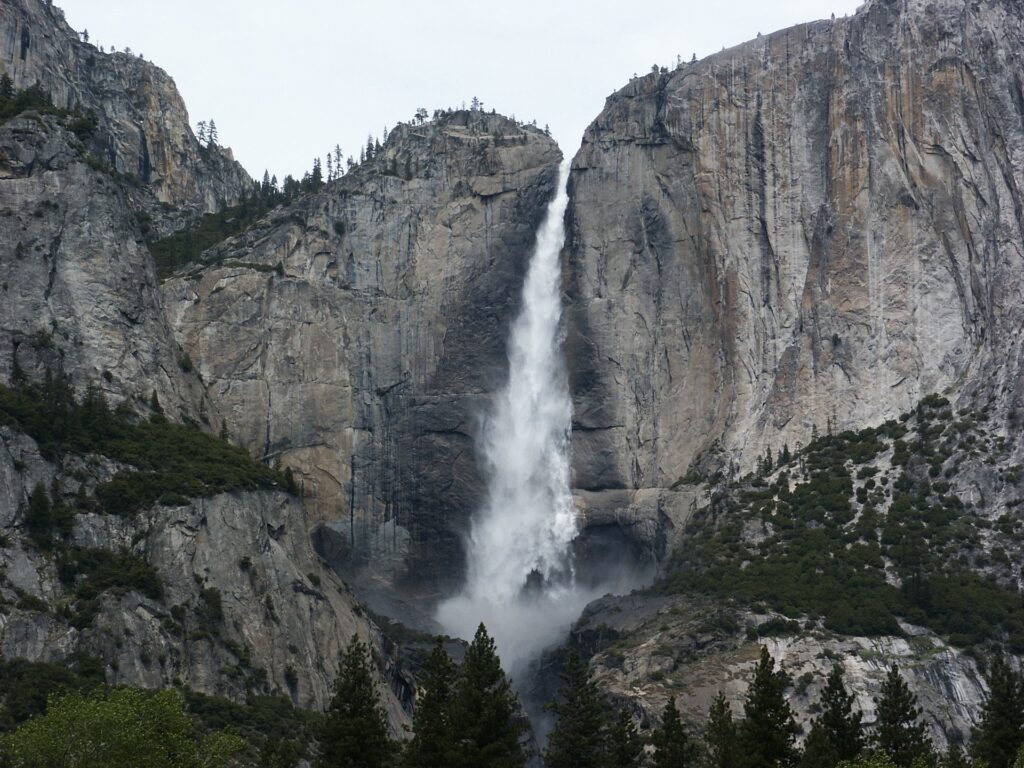 Make your way along Southside Drive. Along the way, you will be driving parallel to the Merced River as you pass by El Capitan, Cathedral Beach and if lucky, you might see water flowing on Horsetail Fall.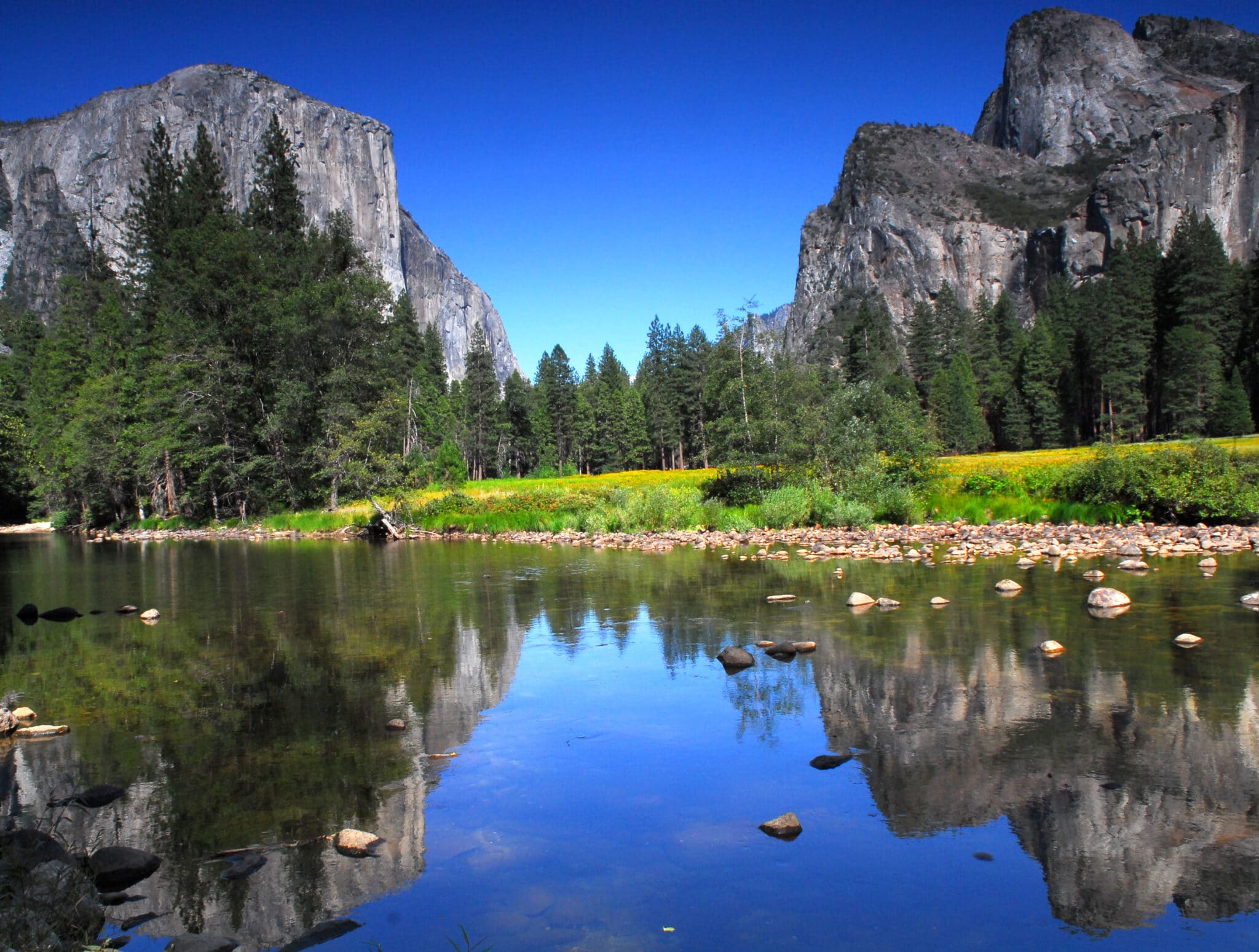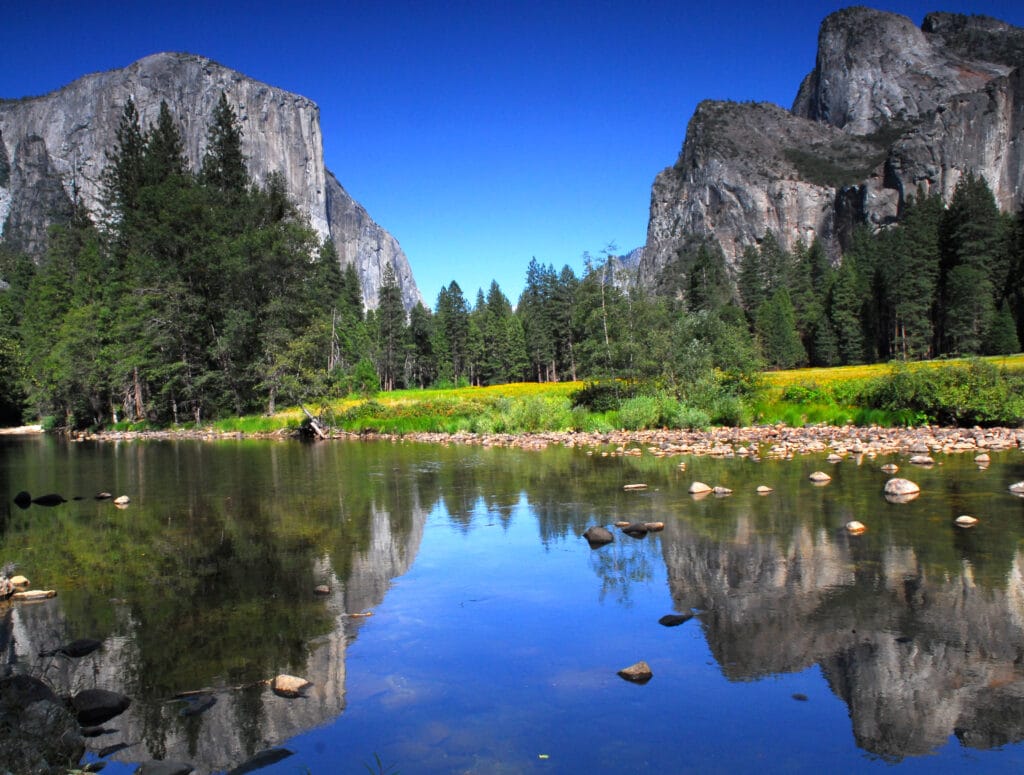 Find a parking spot and head into the Yosemite Valley Visitor Center and get your national park cancellation stamp. If you have any questions, the Park Rangers will be able to answer them. Head over to the Ansel Adams Gallery and learn about the history of art and photography in Yosemite and famed photographer Ansel Adams. The Ansel Adams Galley opened as Best's Studio in 1902. it offers exclusive photographs printed from Ansel Adams' original negatives known as Yosemite Special Edition.
Upon exiting the gallery, look out for the Yosemite Shuttle at Stop # 5. From here you can enjoy this complimentary park shuttle that traverses the entire Yosemite Valley and its 19 shuttle stops. If you would like you can use this free shuttle to do a self-guided tour of the Yosemite Valley or you can book a spot on the 2-hour guided Yosemite Valley Floor Tour. Either option will provide scenic views of El Capitan and the Merced River.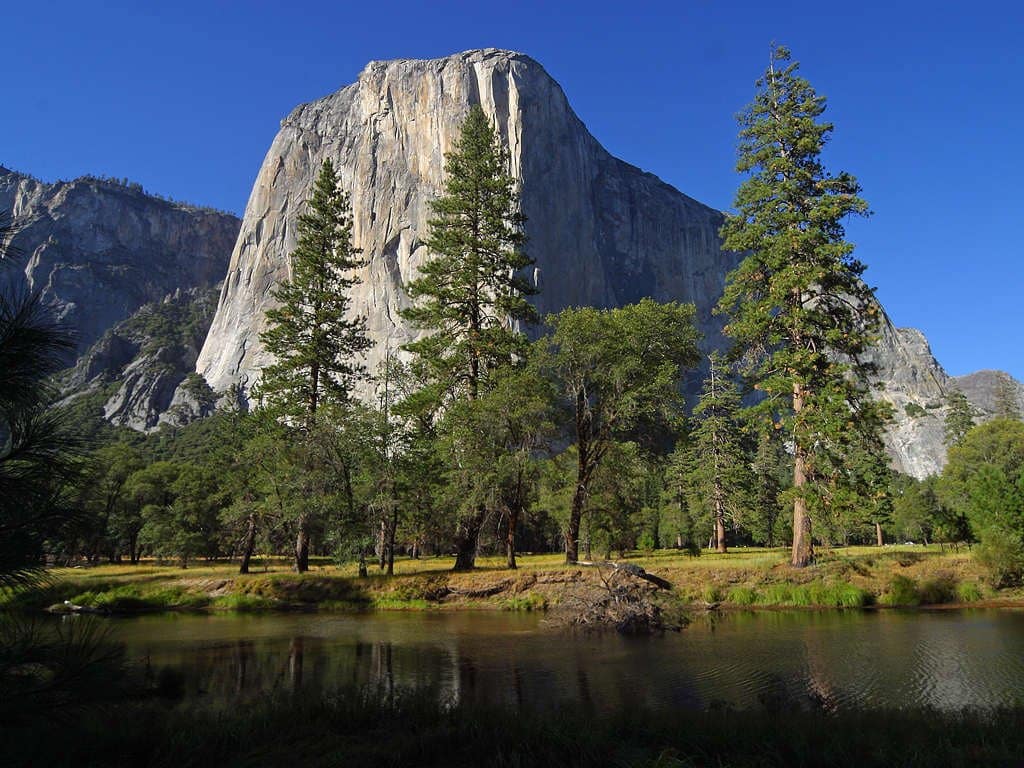 If you are doing a self-guided tour, catch the Yosemite Shuttle to Stop #16 Happy Isle and find the Mist Trailhead. Mist Trail leads to Vernal Falls and Nevada Falls. Make the short hike to Vernal Falls Footbridge and a view of Vernal Falls. This moderate hike takes about 1.5 hours and gains 400 feet of elevation. The hike to the top of Vernal Falls is another 0.8 miles and 600 ft of elevation gain. Nevada Falls adds another 3 miles and 1,000 feet of elevation.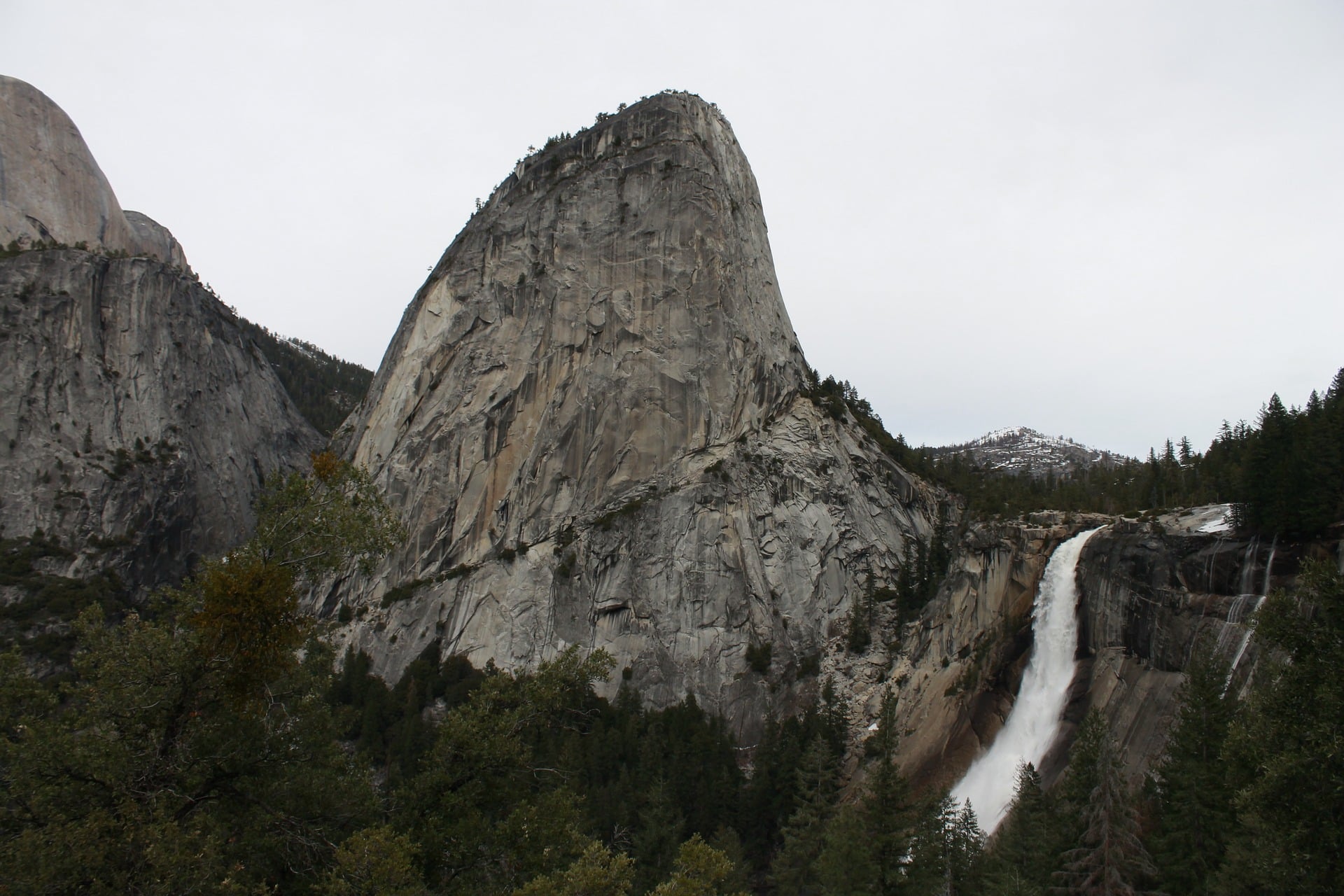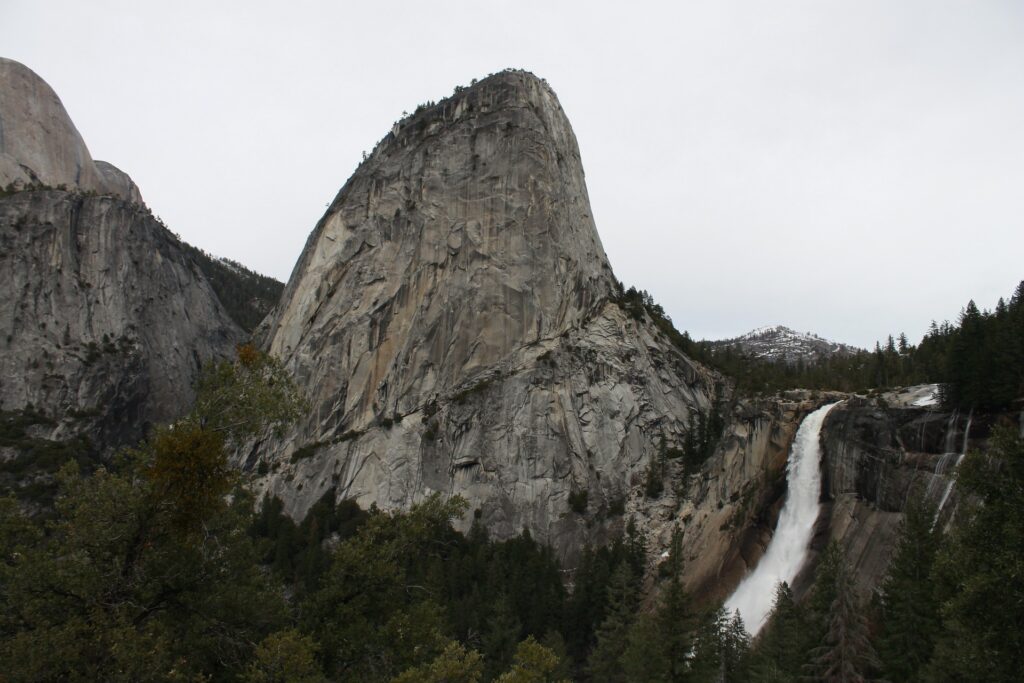 Once you are done with your hike or guided tour, catch the shuttle bus to Stop #3 and visit the legendary Ahwahnee Hotel. The historic Ahwahnee Hotel has hosted many notable guests including Queen Elizabeth II, Ronald Reagan, President John F. Kennedy, Walt Disney, and Charlie Chaplin. If you didn't pack your lunch you might consider eating at the Ahwahnee Grand Dining Room. Reservations are recommended. If lunch at the Ahwahnee isn't your style, head over to the Yosemite Lodge and enjoy the quick dining service of Base Camp Eatery.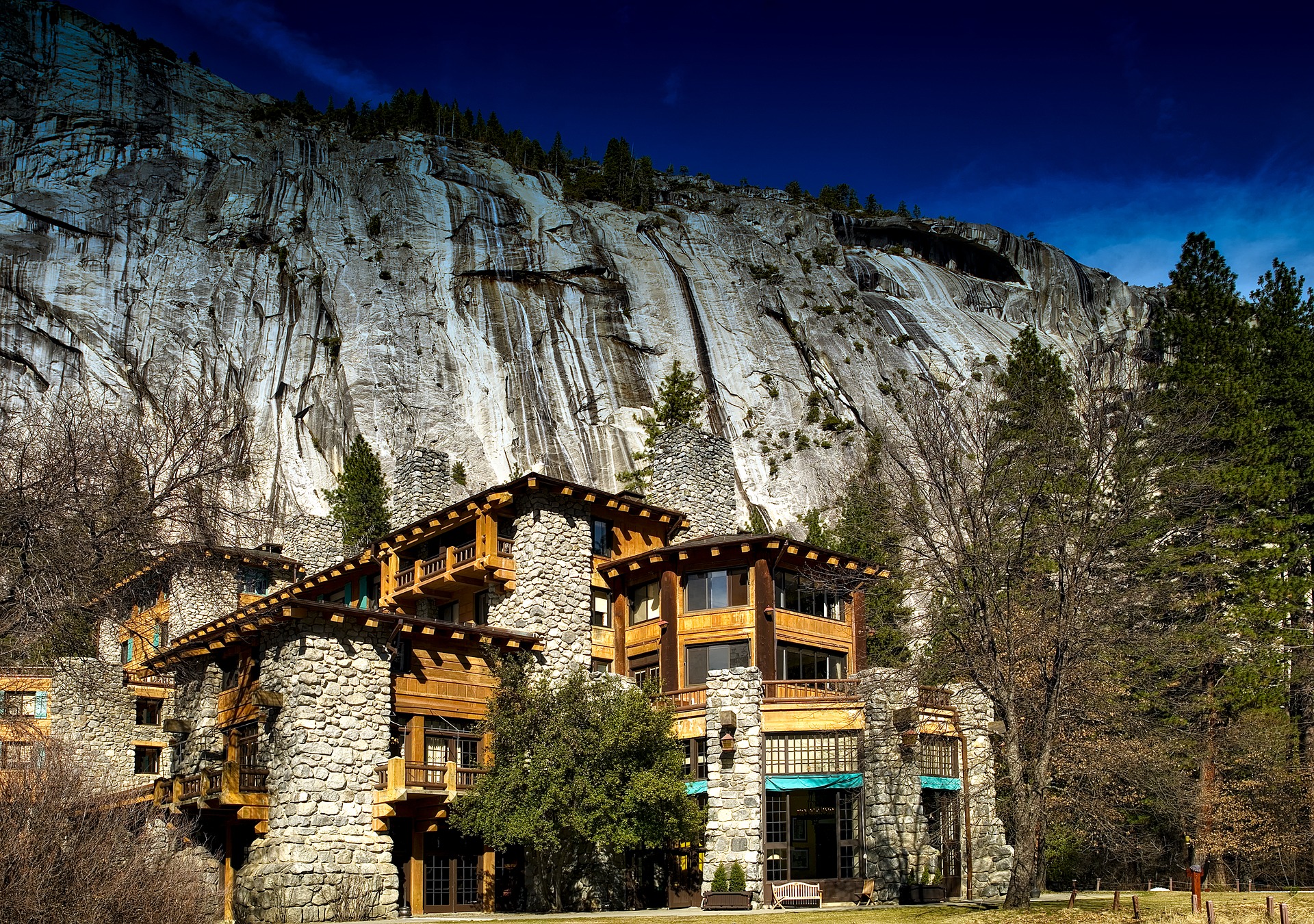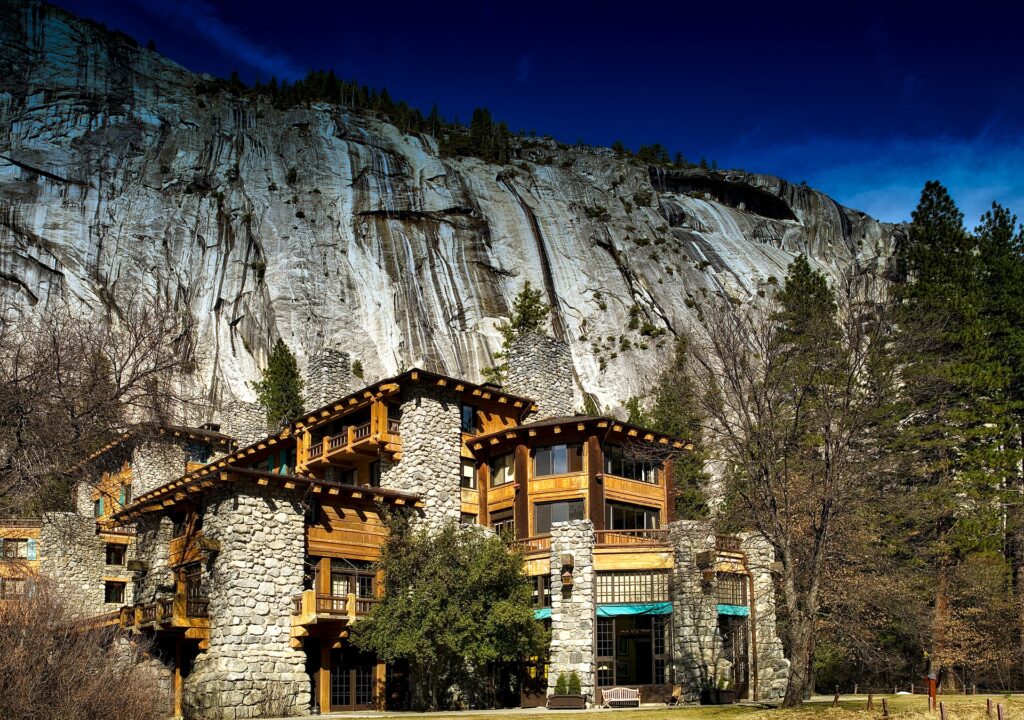 After lunch, take the short stroll over to the Lower Yosemite Falls. It is a short 1-mile walk to the base of Lower Yosemite Falls. Yosemite Falls is the tallest waterfall in North America.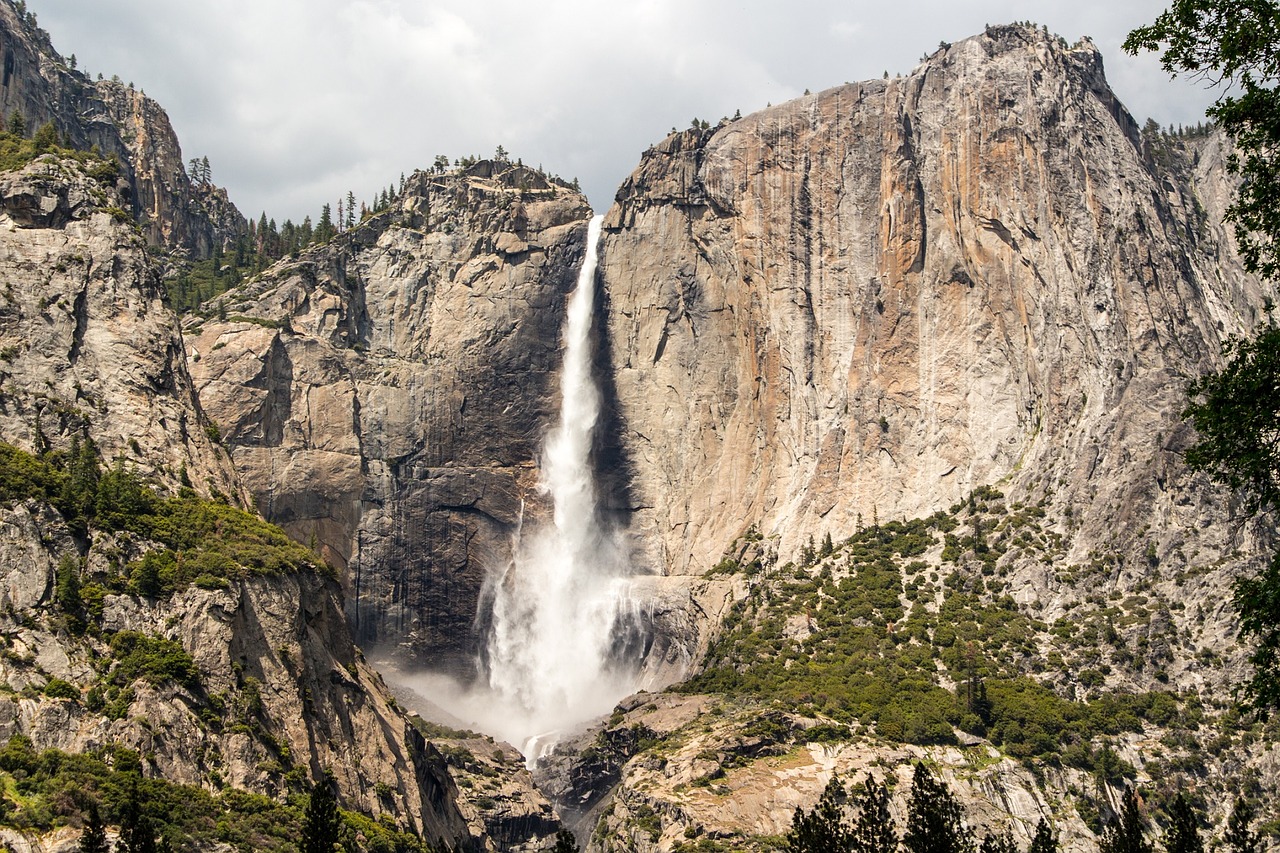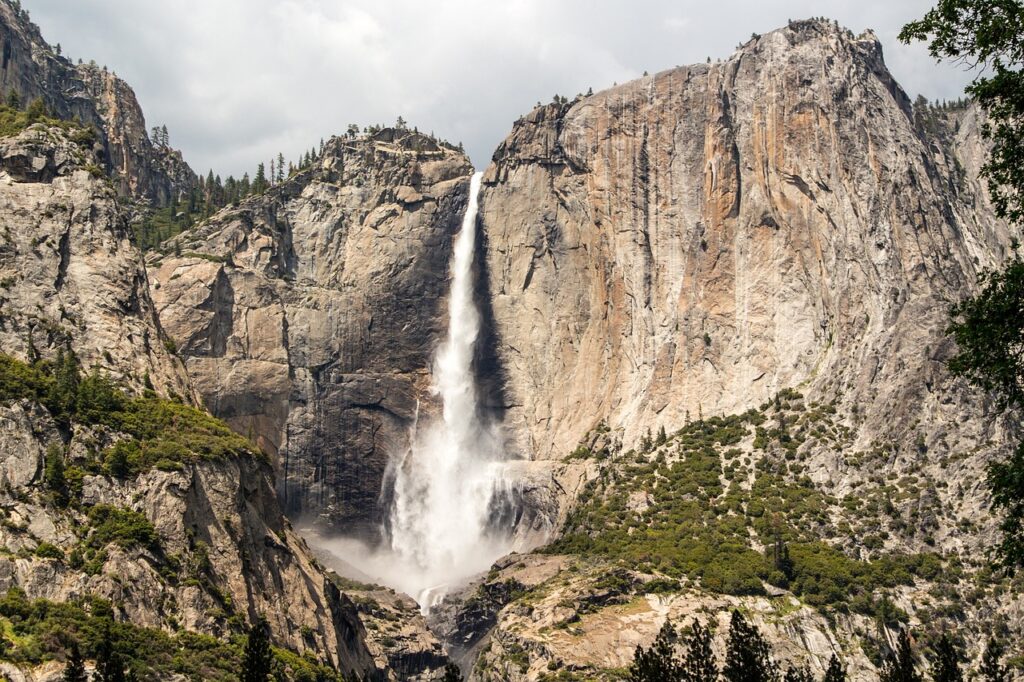 When you are done enjoying the falls, head back to the shuttle stop and catch the shuttle to Stop #17 Mirror Lake Trailhead. This 2-mile trail has minimal elevation change and leads to Mirror Lake and amazing cliff views.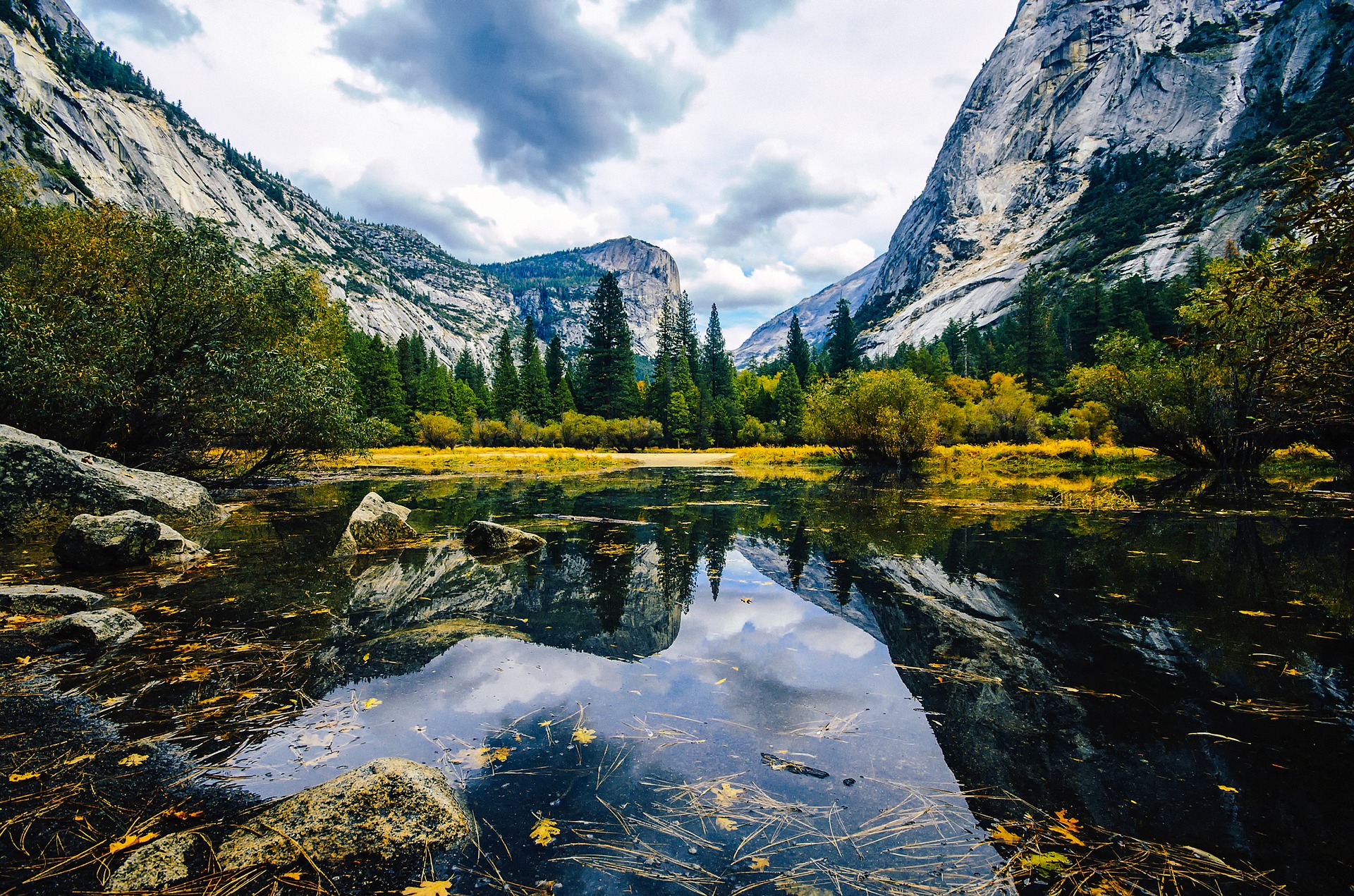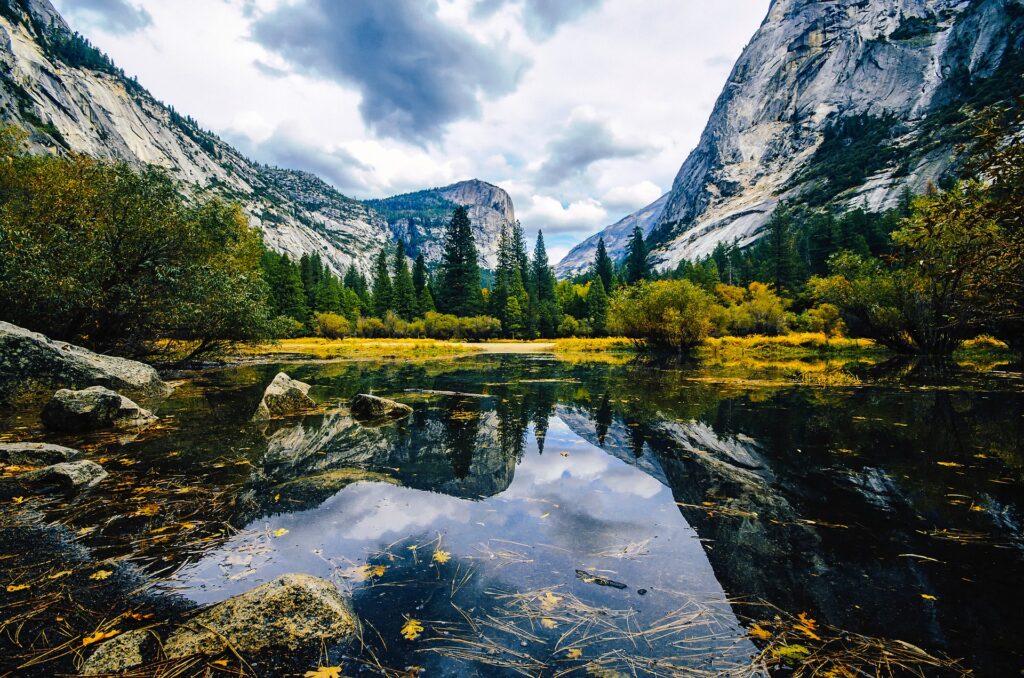 Finish up your Mirror Lake hike and catch a shuttle bust back to your vehicle. If you are planning on viewing the sunset, head up to Glacier Point Rd for the best sunset spots.
If you are up to another hike, one can make the 2.2-mile hike out to Taft Point and watch the sunset from there or drive up to the Glacier Point Viewpoint for equally breathtaking views of the Yosemite Valley and sunset.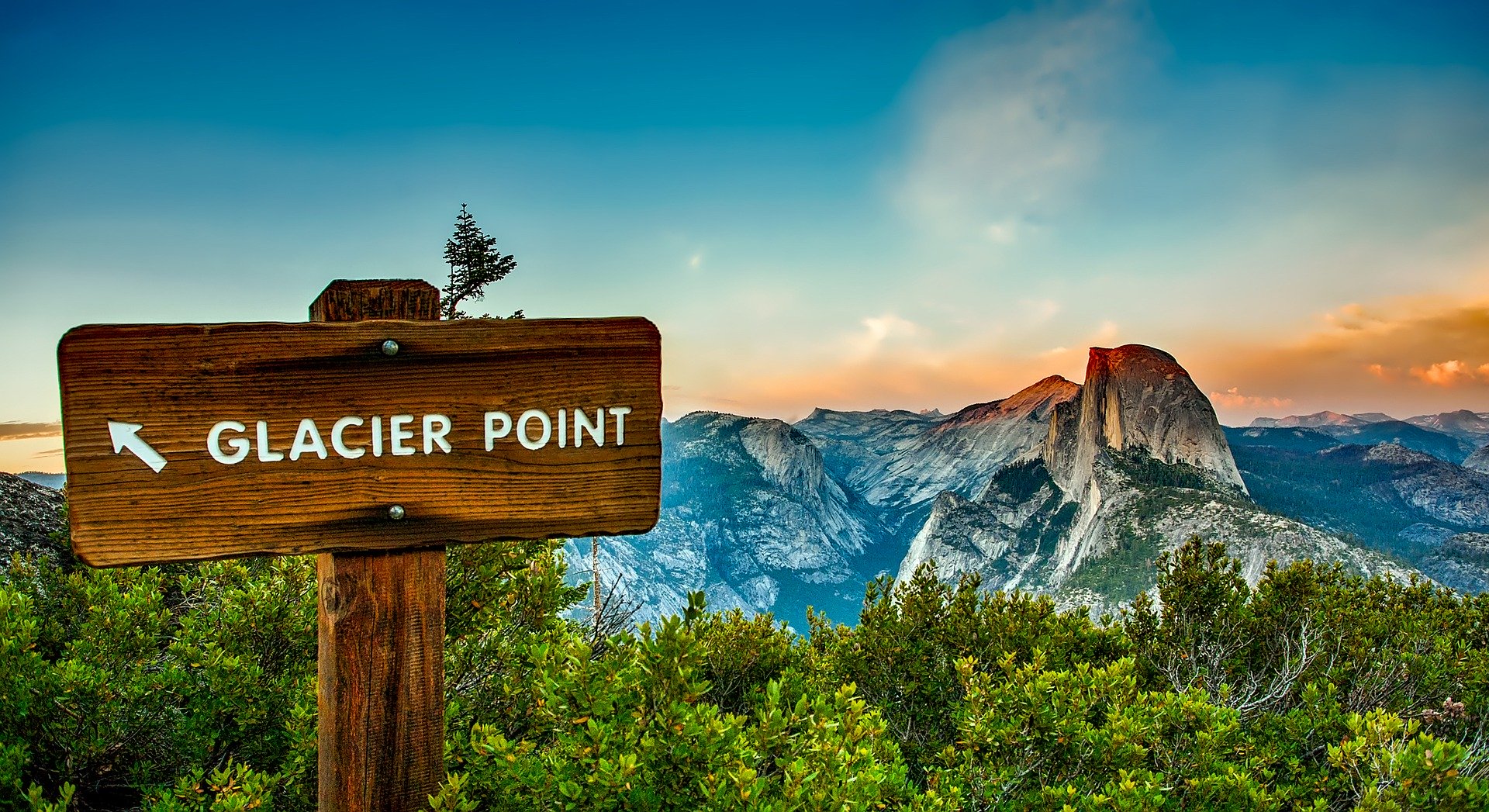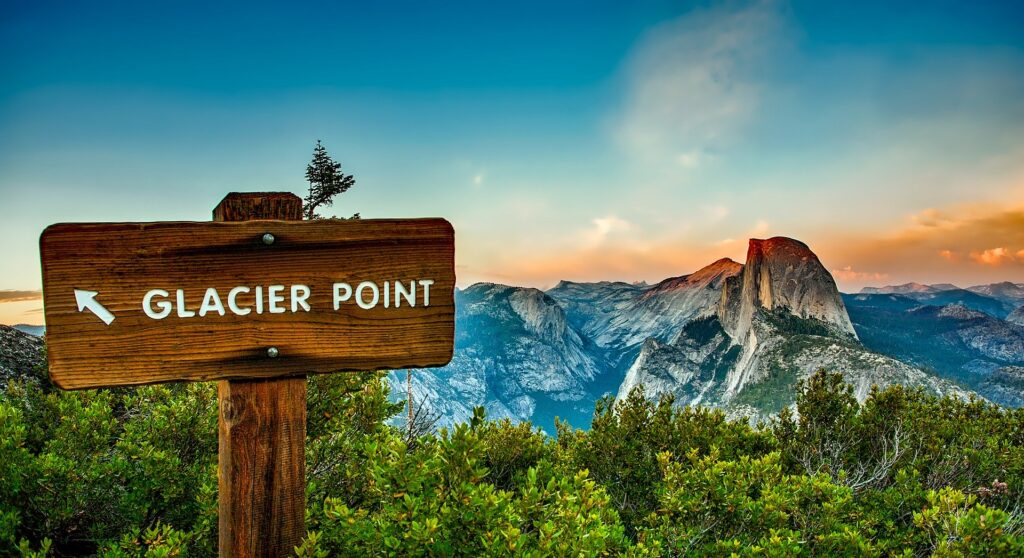 Weekend in Yosemite Day 2
Depending on the weather it might be worth another trip to Tunnel View or Glacier Point to enjoy a second sunrise in Yosemite Valley. After sunrise, take a leisurely drive down Wawona Road to the Mariposa Grove.
Mariposa Grove is home to some 500 Giant Sequoias. This Sequoia Grove has trees over 290 feet tall and some of the trees are estimated to be over 1,800 years old. The grove offers several different hiking options. At a minimum, one should hike the 0.3 mile Big Trees Loop. This short loop showcases the massive remains of a tree known as Fallen Monarch.
When visiting the Mariposa Grove, stay on the marked paths. These paths have been designed to protect the sequoia's root systems and keep these trees growing for another 2,000 years.
If you are looking to visit one of the largest Sequoias in the Mariposa Grove, take the 2 mile Grizzly Giant loop. This loop stops at several named trees such as:
Bachelor & Three Graces – A quartet of sequoias growing unusually close together.
Grizzley Giant – one of the largest trees in the grove it is 90 feet in circumference
California Tunnel Tree – A tree with a man-made tunnel carved so stagecoaches could drive through it.
It is possible to extend your Mariposa Grove hike another 4.5 miles and visit the Telescope Tree, fallen Wawona Tunnel Tree and the Mariposa Grove Cabin.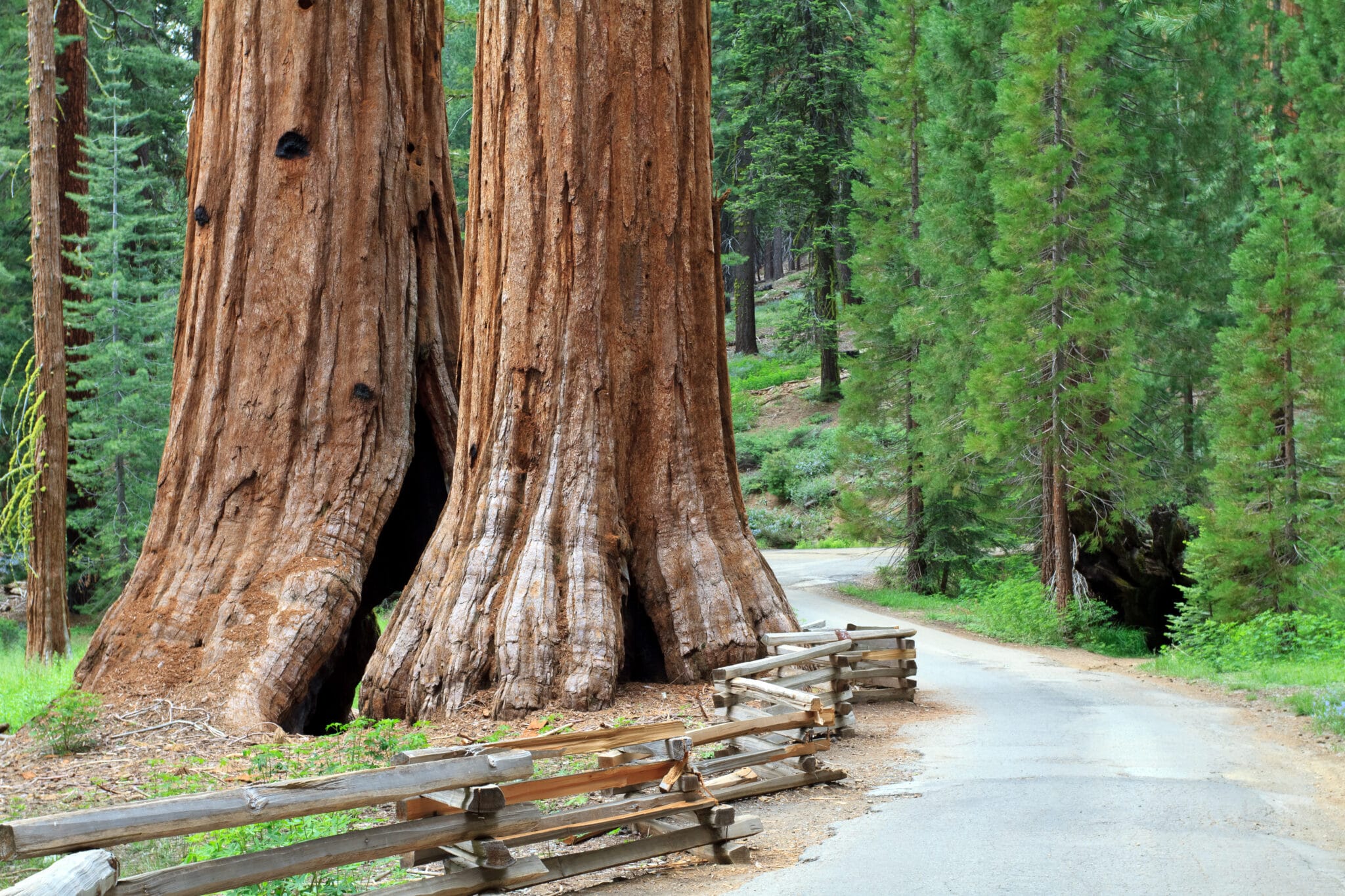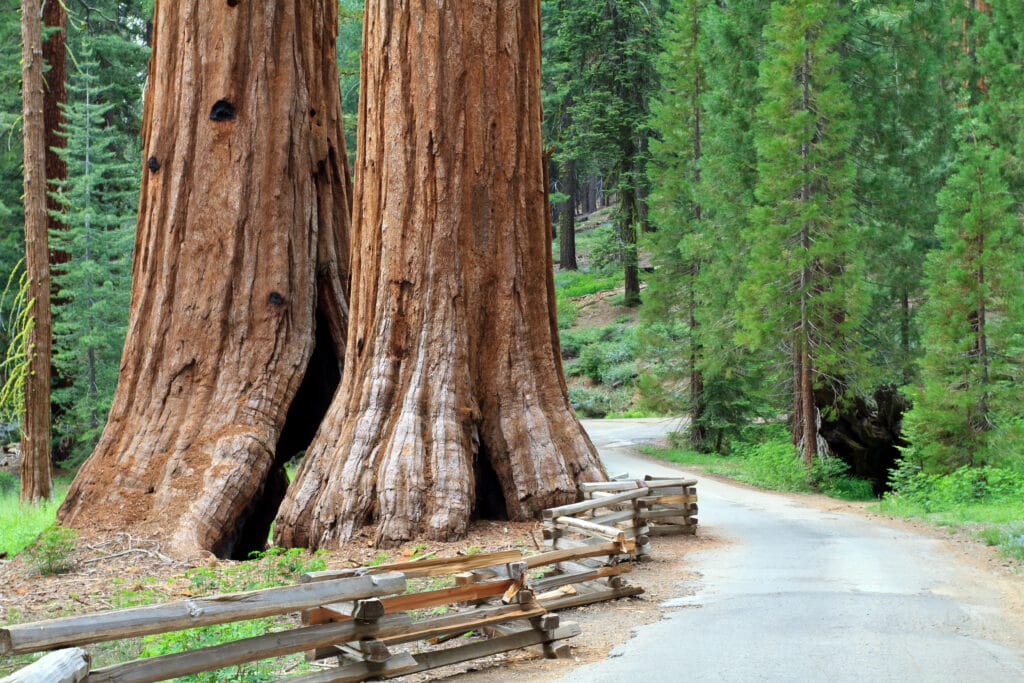 Before you head out of the park, visit the historic Wawona Hotel and its nine-hole golf course. This historic hotel opened in 1876 and has been operating ever since. The hotel hasn't lost its intimate Victorian charm. The dining room is a great place for lunch before heading out of the park.
Two Days in Yosemite Summary
Two incredible days, unfortunately, have to come to an end, but the incredible memories made at Yosemite will always remain. You truly exhibited and experienced how to make the most out of a weekend in Yosemite National Park. We hope that you enjoyed this two day Yosemite itinerary.
Get help planning your trip to Yosemite National Park

Pin it to Share: How to Make the Most of a Weekend in Yosemite National Park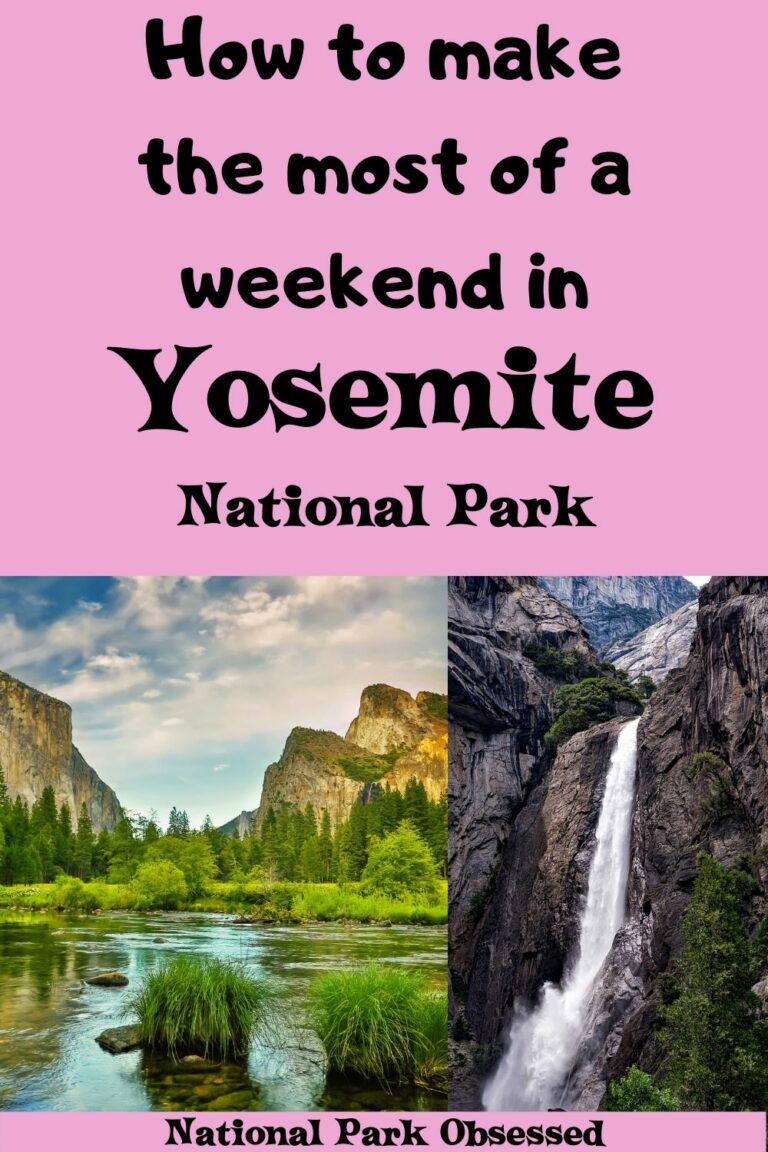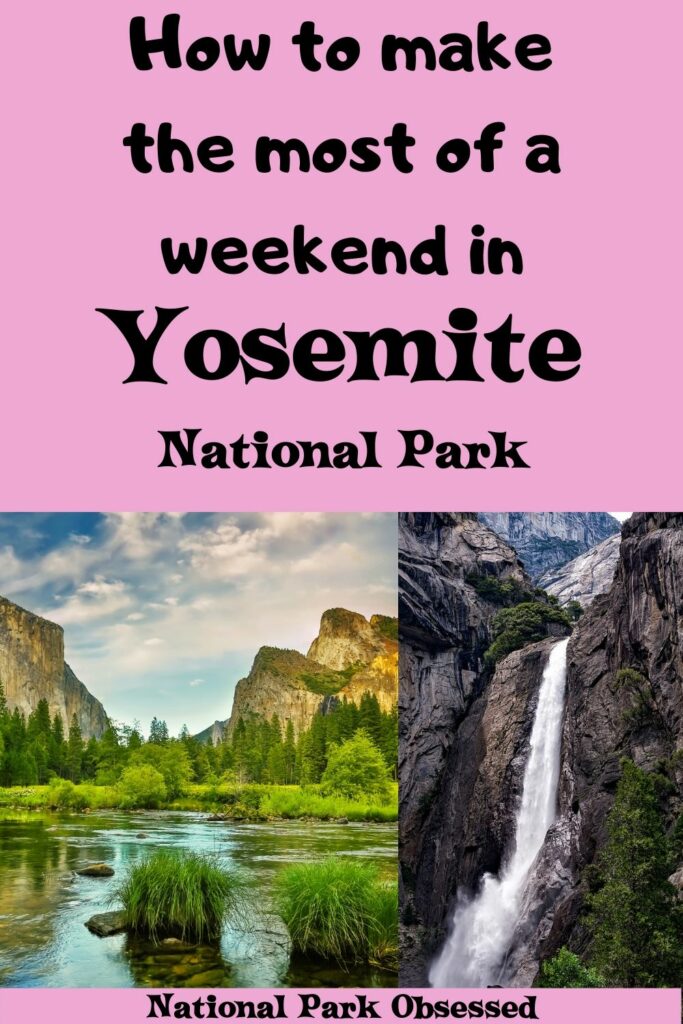 More Weekend Trip Ideas: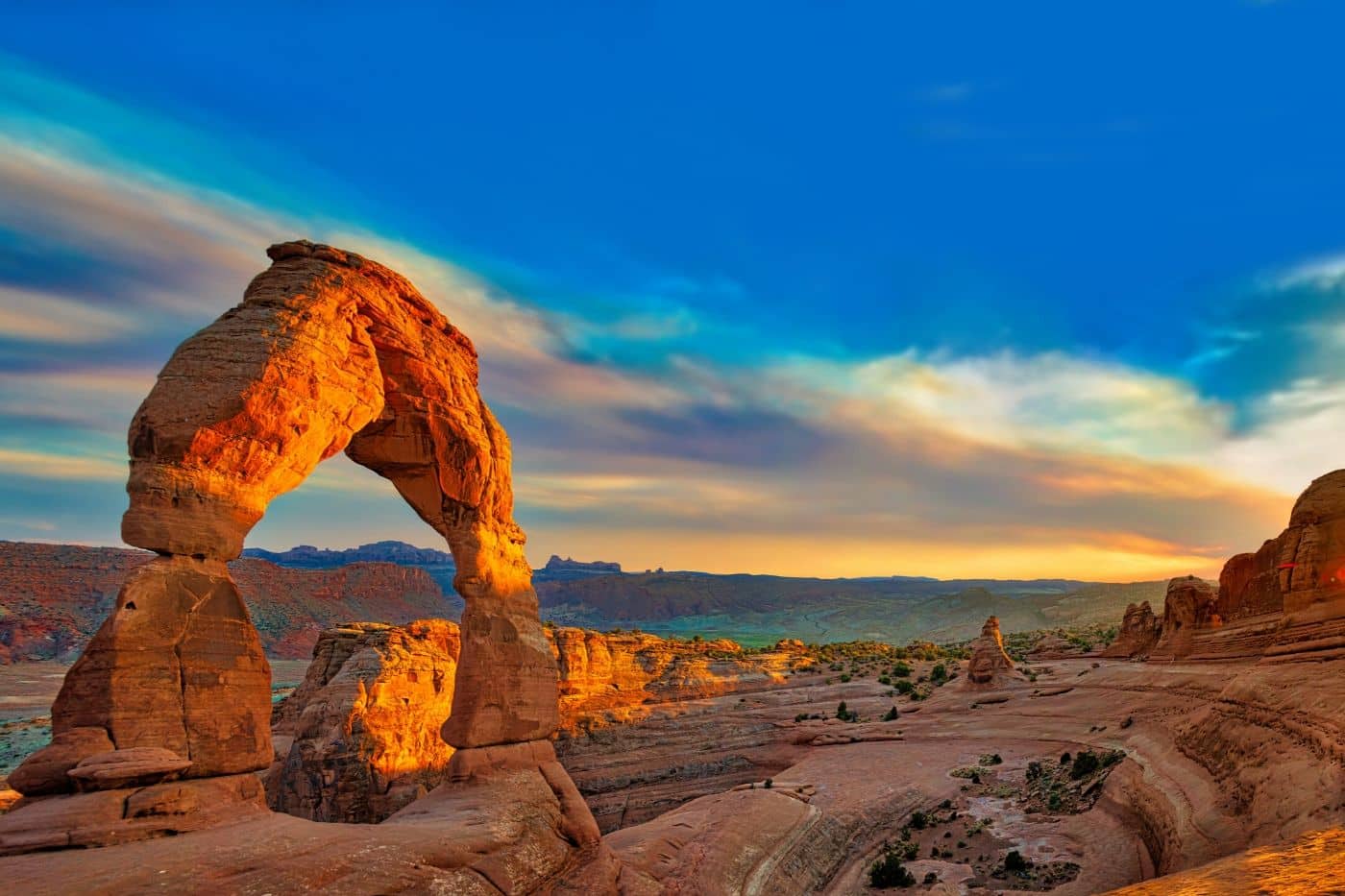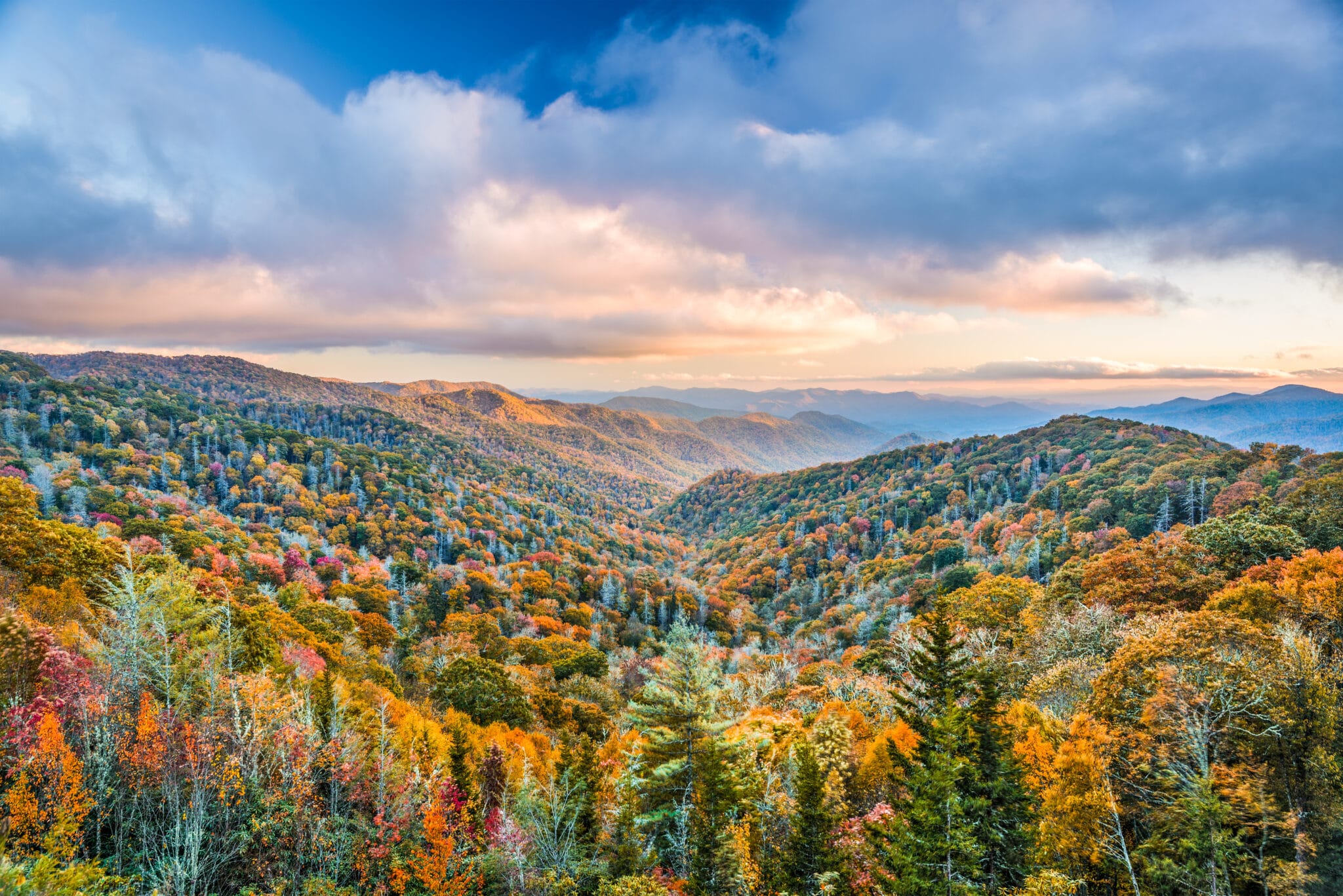 On this site, we promote travel to the United States and beyond that are the traditional lands of  Indigenous and First Nations peoples.
With respect, I make a formal land acknowledgment, extending my appreciation and respect to these lands' past and present people.
To learn more about the people who call these lands home, I invite you to explore Native Land.
National Park Obsessed assumes no responsibility or liability for any errors or omissions in the content of this site (NationalParkObsessed.com). The information contained in this site is provided with no guarantees of completeness, accuracy, usefulness or timeliness. You are encouraged to conduct your own due diligence before acting on the information provided on this site and should not rely on the opinions expressed here.
There is an inherent risk in all outdoor recreation activities, the reader assumes all responsibility for their own personal safety.
We are a participant in the Amazon Services LLC Associates Program, an affiliate program designed to provide a means for us to earn fees by linking to Amazon.com and affiliated sites.
Get a FREE 63 National Park Checklist