Looking for a few gift ideas for those who love road trip? I have been planning road trips since I was 19 years old. I love planning them. I love being on them and I am always looking for gear to make my life easier on a road trip and during the holiday gift-giving season, my Christmas wishlist is always filled with useful items that I WILL ACTUALLY USE. Below is my list of Best Road Trip Gifts for Travel Lovers.
If you are also looking for National Park themed gifts click here. If you are looking for National Park Gift ideas for kids.
This post may contain affiliate links, meaning if you book or buy something through one of these links, I may earn a small commission at no extra cost to you! Read the full disclosure policy here
Best of the Best Gifts for Road Trippers
Quick Guide for Best Road Trip Gifts
Best Road Trip Gifts for Travel Lovers
Road Trip Essentials
Garmin Drive 51 GPS Navigator System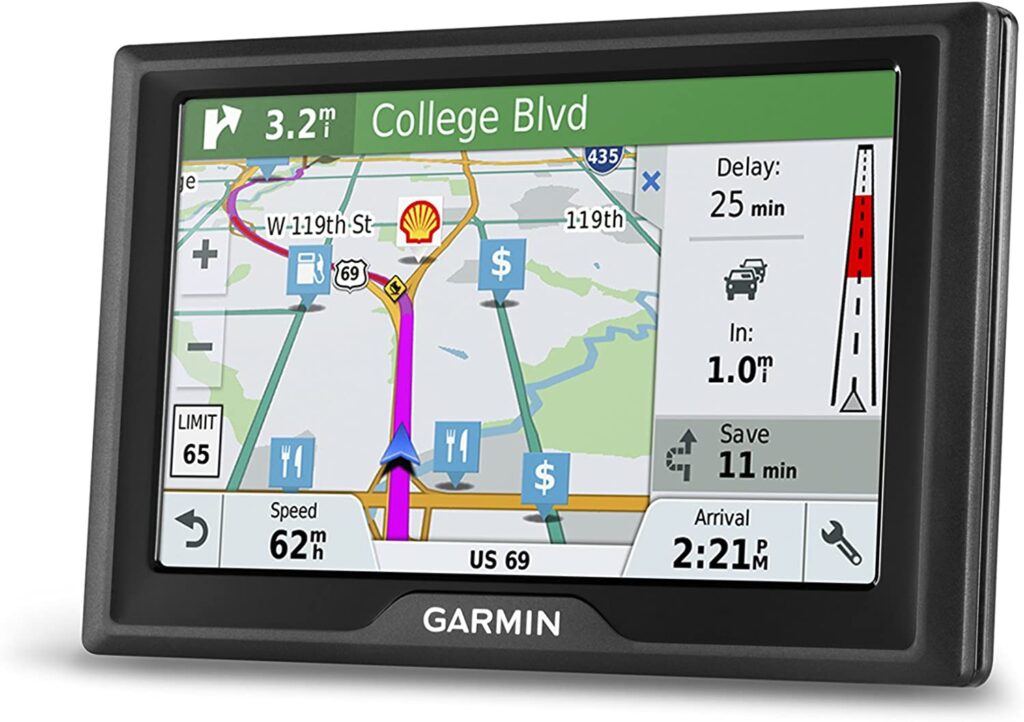 Google maps on my phone is great for short trips around town but for road trips, I'd rather have my Garmin GPS unit. With a GPS unit, I don't have to worry about cell phone signal or I can listen to my podcasts while still getting verbal directions (For some weird reason, my iphone will not give verbal directions when listing to podcasts). I also find it less distracting becasue I can't see my phone alerts so there is less temptation to mess with my phone while driving.
Extra Long Jumper Cables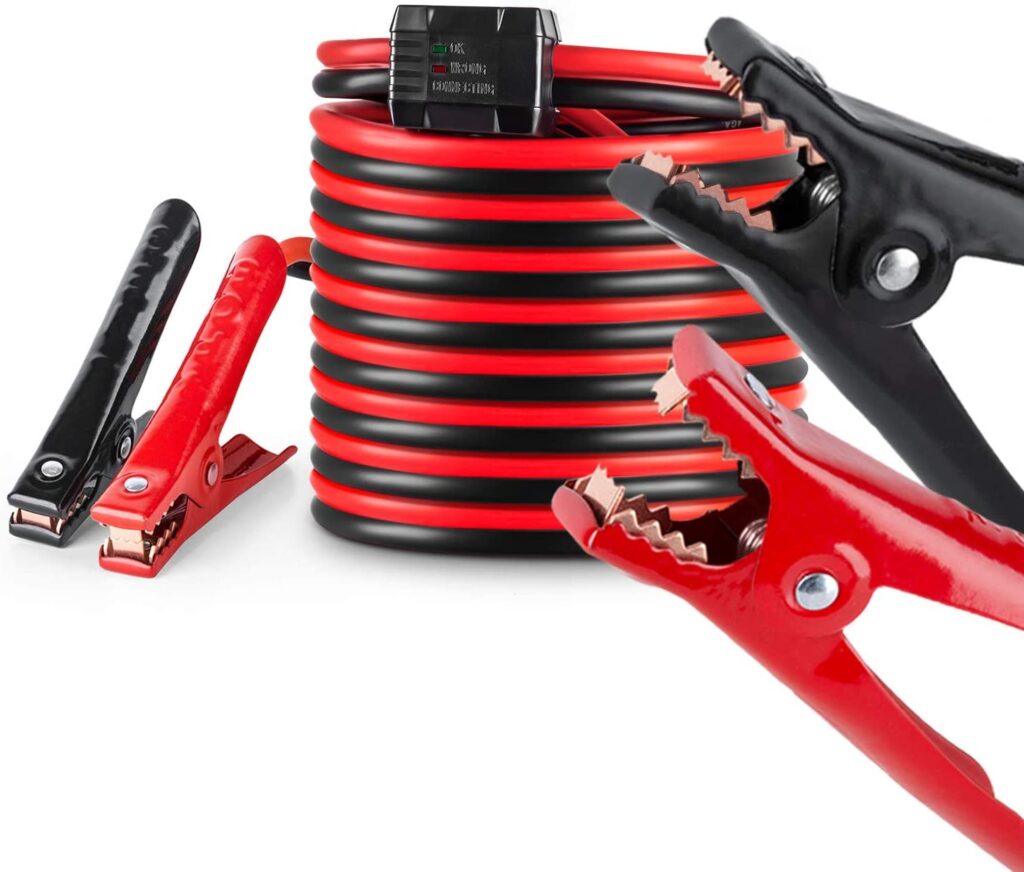 It blows my mind that many people do NOT have a set of jumper cables in their car. I do. They live under my driver's seat. When my parents gave me my first car, it had a pair under the front seat and my dad taught me how to use them (and showed me that the directions are on the bag.) They are a constant in my car that I have never regretted having. I have really long jumper cables so that way I don't have to strain my back moving my car if I need a jump in a parking lot.
I have run into many people in a parking lot looking for someone to jump-start a car. They have been looking for a while because they need someone with both a car and a set of cables. I never have that problem and a couple of times when I have to need a jump, the person I ask for a jump always responds with "Sorry, I can't help. I don't have cables sorry." That's ok. I don't need cable. I just need your car for about 2 mins.
Roadside Emergency Kit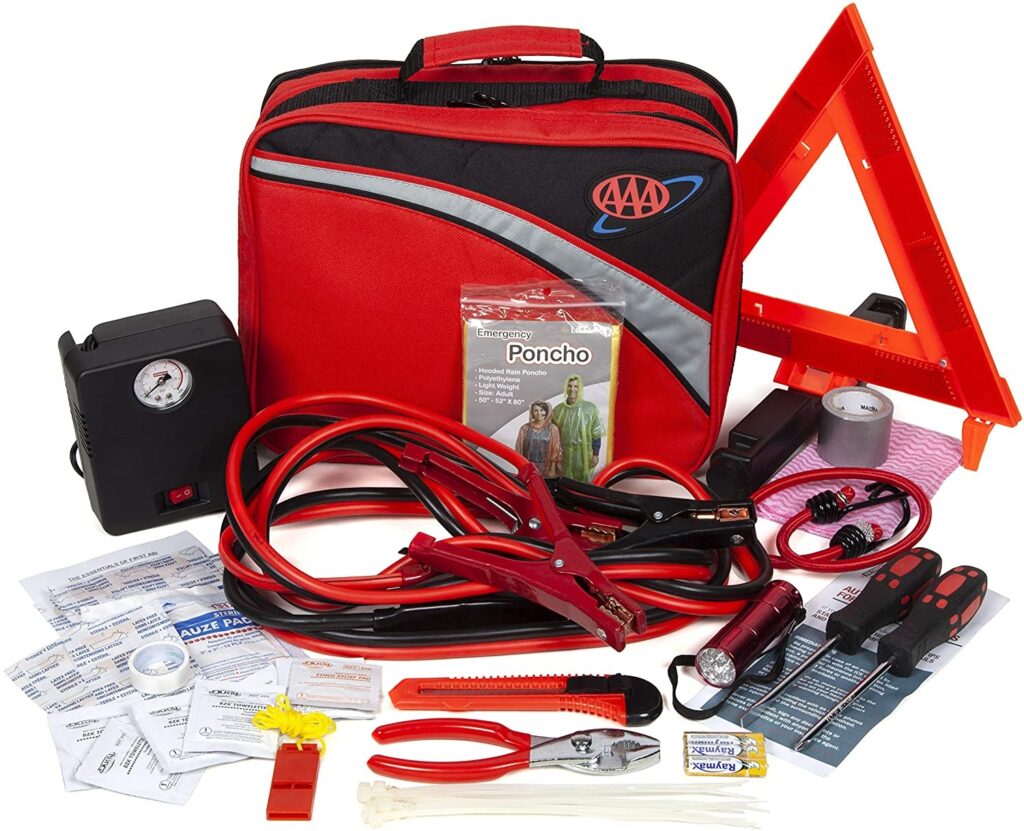 This small roadside emergency kit lives under my front seat with my good jumper cables. This kit has a solid stock of basic tools and equipment that are handy when you have minor car issues away from help.
The most useful item in this kit is the mini air compressor. I have topped up car tires in fun places like Logans Pass in Glacier, in the backwoods of Medicine Bow National Forest in Wyoming, and the Dalton Highway in Alaska.
I would get a separate set of jumper cables. These are a decent pair for city driving but a longer and lower gauge pair will be more useful in remote or cold situations
Car Window Breaker – Safety Hammer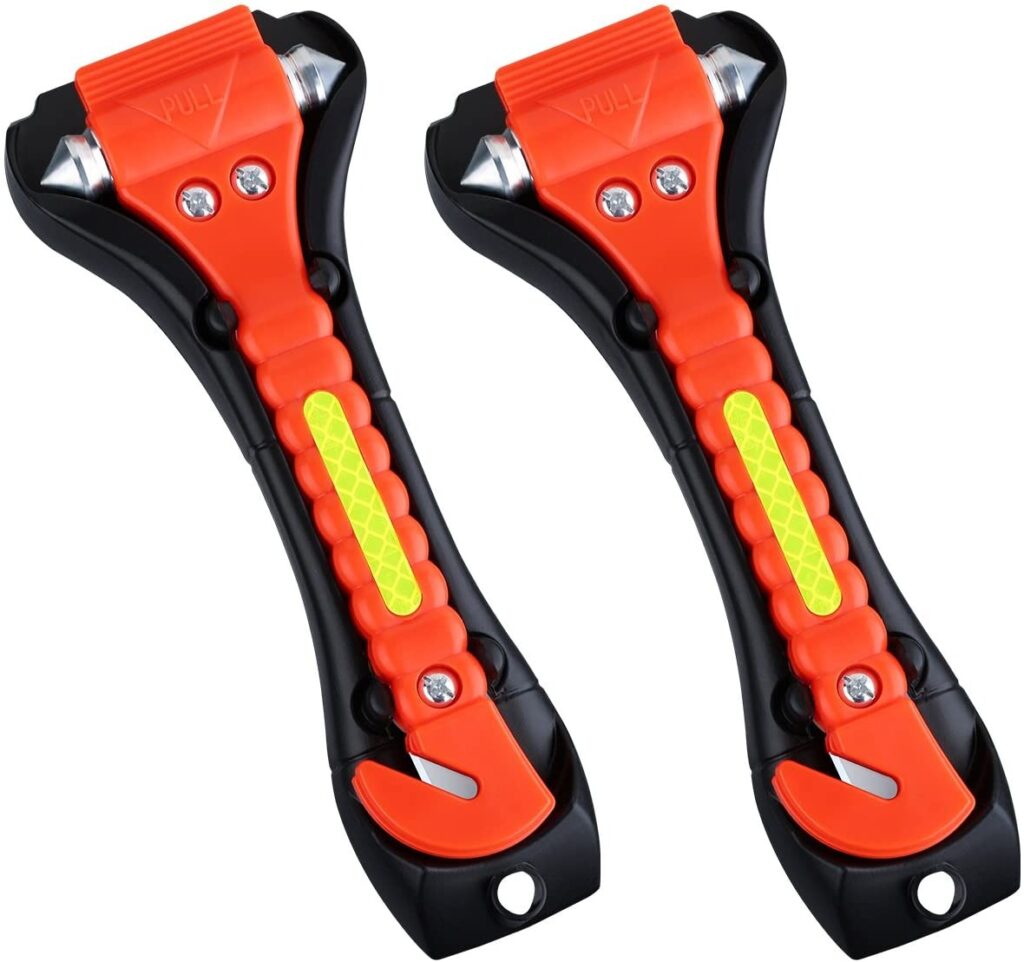 Thankfully I have never had to use my window breaker. But I have them mounted on both my drivers and passenger door on the off chance I ever need to break out my car windows or cut a seat belt.
First Aid Kit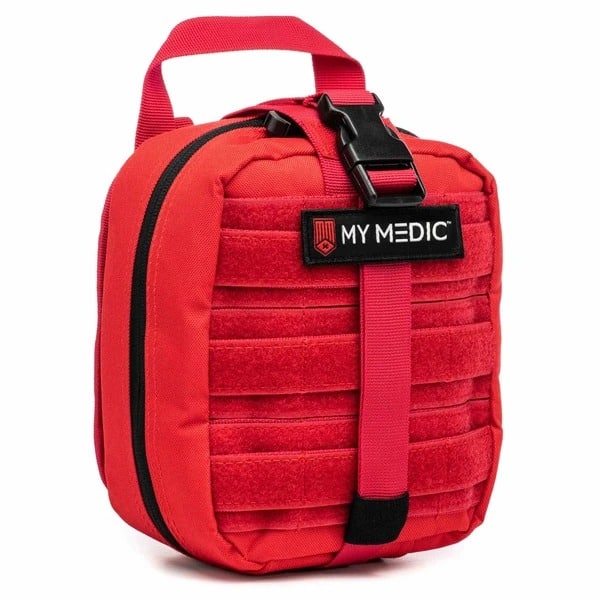 My first aid kit hasn't seen a ton of use but I'm thankful for that. I have a MyMedic Advanced My FAK kit and it has everything a basic first aid kit needs plus a lot of extras. I have the supplies to provide initial first aid to a gunshot wound if I had to. Never needed to (knock on wood) but it's nice to be a little over-prepared.
MyMedic offers a range of first aid kits and I recommend get either their MyFAK Basic or Advanced kit to keep in your car.
Car Power Inverter 12V DC to 110 AC with USB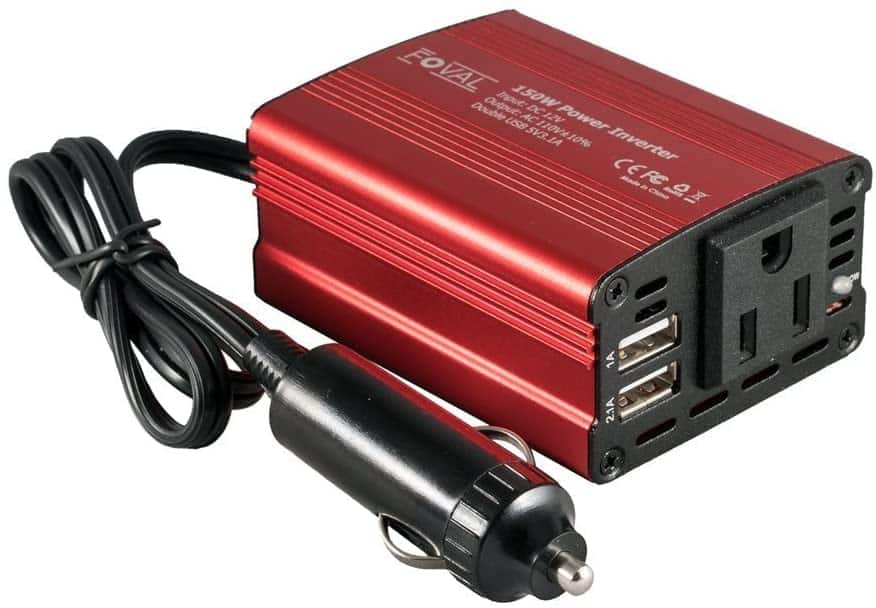 Charing electronics on the road is always an issue. Between camera batteries, cell phones, and the wealth of other electronics, I'm always behind on road trips. This is one reason I love my power inverter. It lets me charge multiple items at once including those that need an outlet.
Pacsafe Travelsafe X25-25 Liter Portable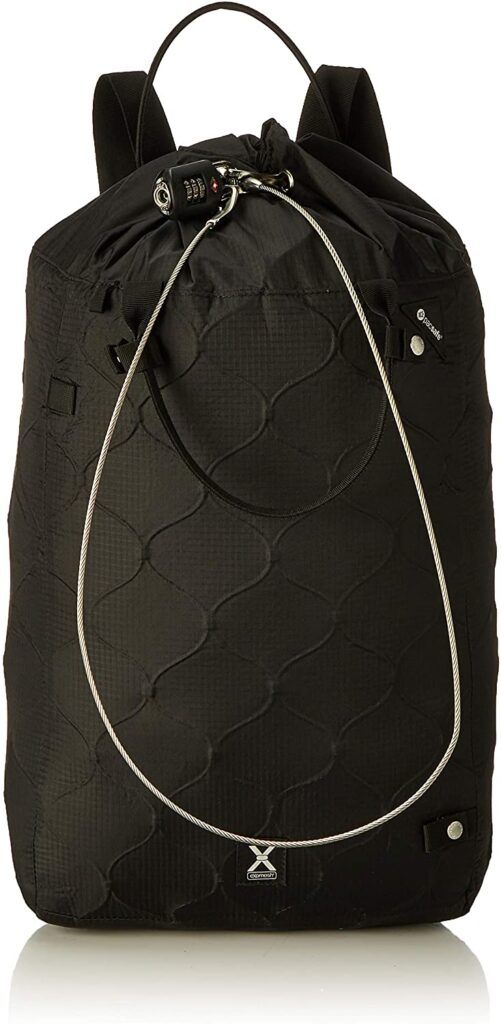 I always have a problem when I road trip. I travel with a range of valuables and electronics such as my laptop, DSLR camera, a range of lenses, my Kindle, cell phone, chargers, and a bit of cash. When I'm out having adventures, I constantly have to worry about what to with my valuables. I have an SUV so there isn't really anywhere to place valuables out of sight. My Packsafe Travelsafe fits all my my electroics except my 800 mm canon of a lenes and I run the lock the metal frame under my front seat.
Goal Zero Yeti Lithium 200X Portable Power Station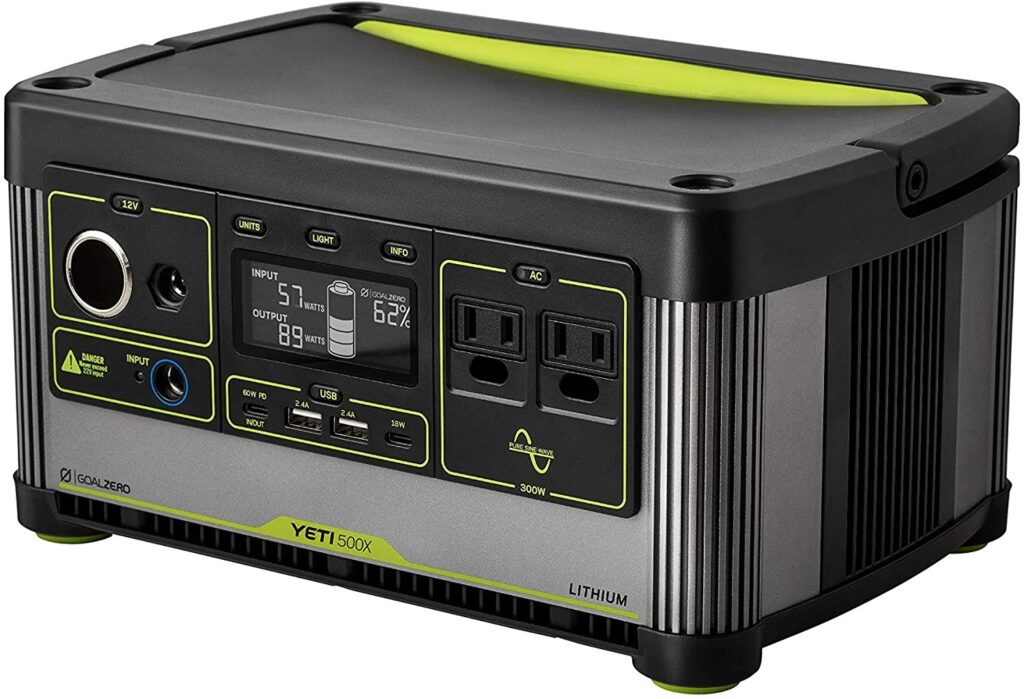 This bad boy has been on my Wishlist FOREVER. I'd love to have a heavy duty power station so I can charge my equipment overnight when camping or have a way to work from my laptop while enjoying the outdoors.
Vehicle Trash Bin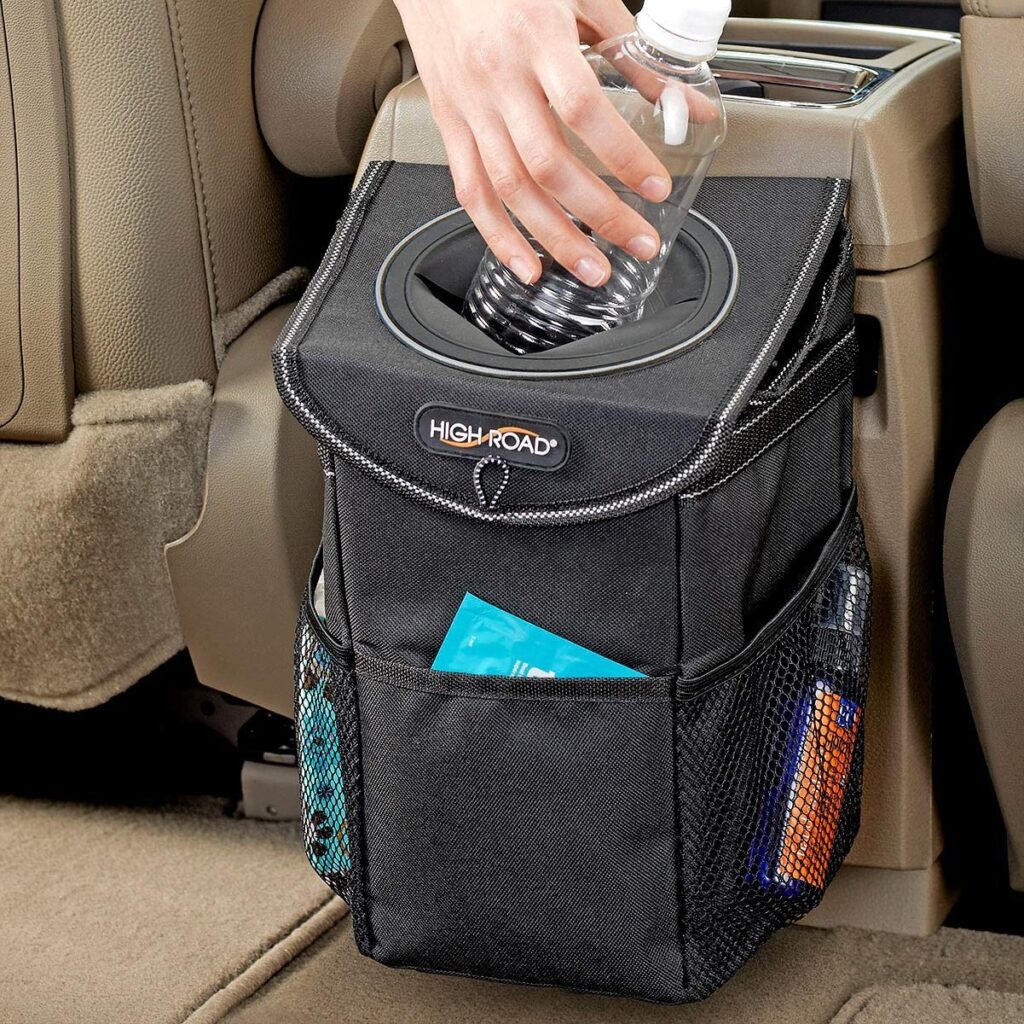 I always end up having to hunt trash down when I clean out my car. Since getting this small trash can and mounting in my car, I have had to do a lot less trash hunting since I now have a nice place to put it.
Trunk Accessory Organizer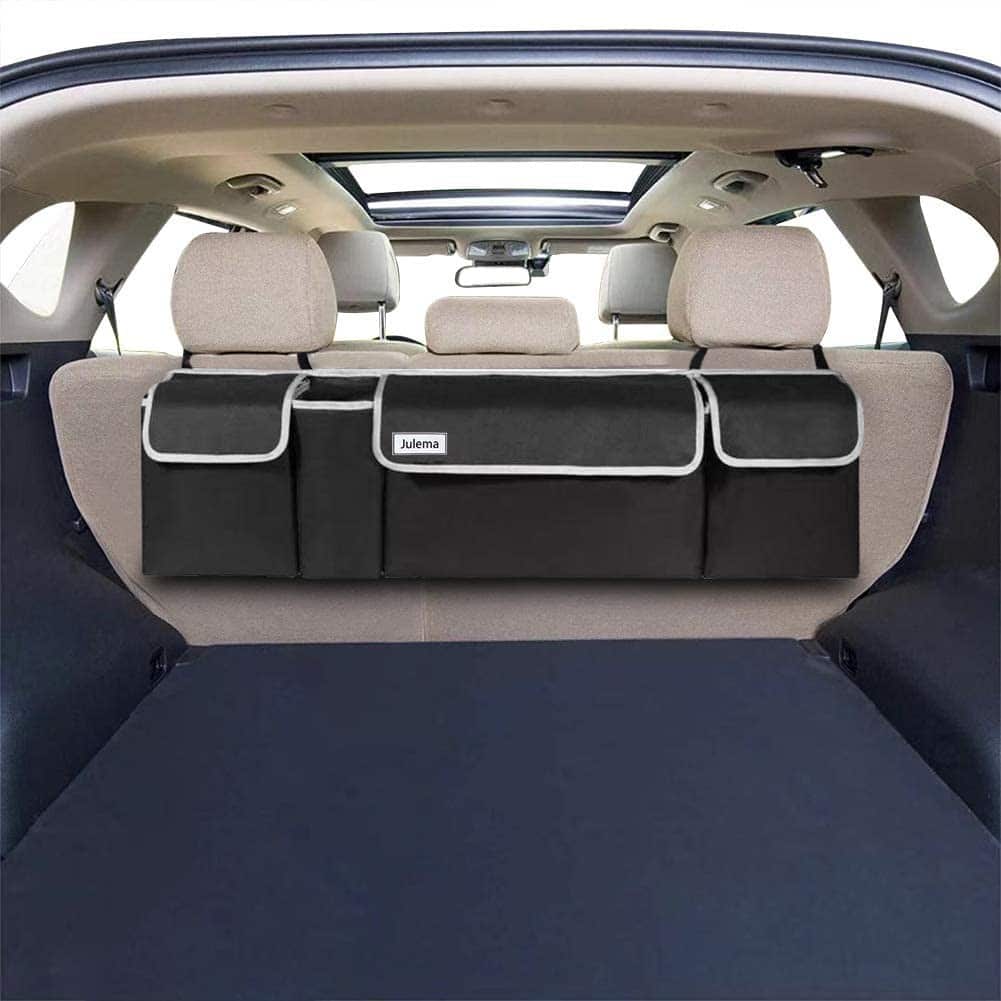 A nice trunk organizer helps keep everything neat and tidy in the back of my car while keeping it out of the way when I fill my car with groceries
Packing Cubes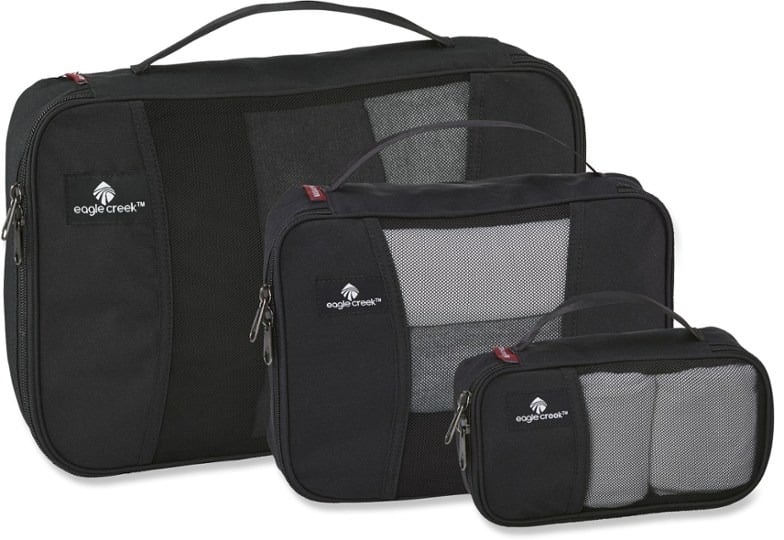 Packing cubes are a life saver when packing for trips. They let me pack all the like objects together and keep them organized on my travels.
Road Trip Stocking Stuffers
Headphones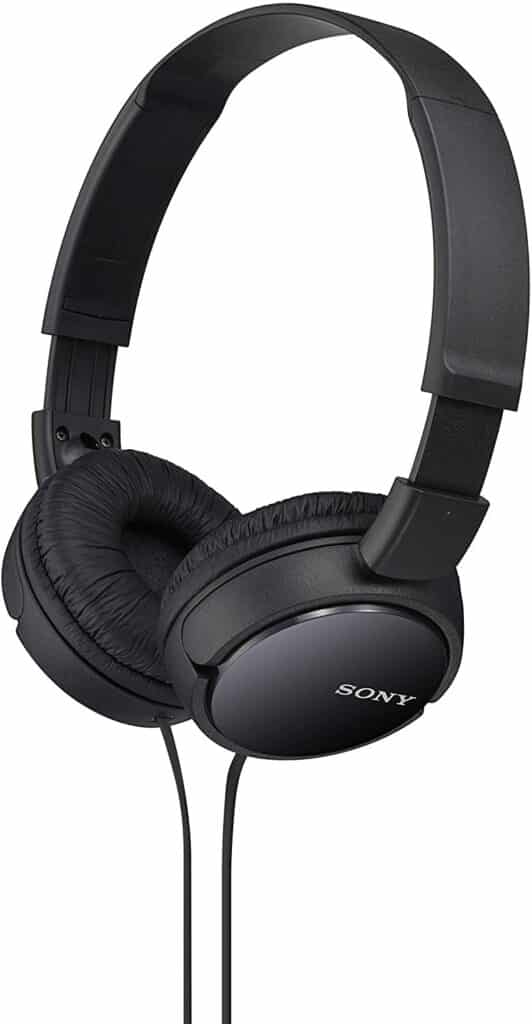 Have you ever been on a road trip with someone who has vastly different taste in music than you? I have. It's not fun when they are driving and they have control of the radio. A good pair of headphones will allow you to listen to your own music as you go.
Headphone Splitter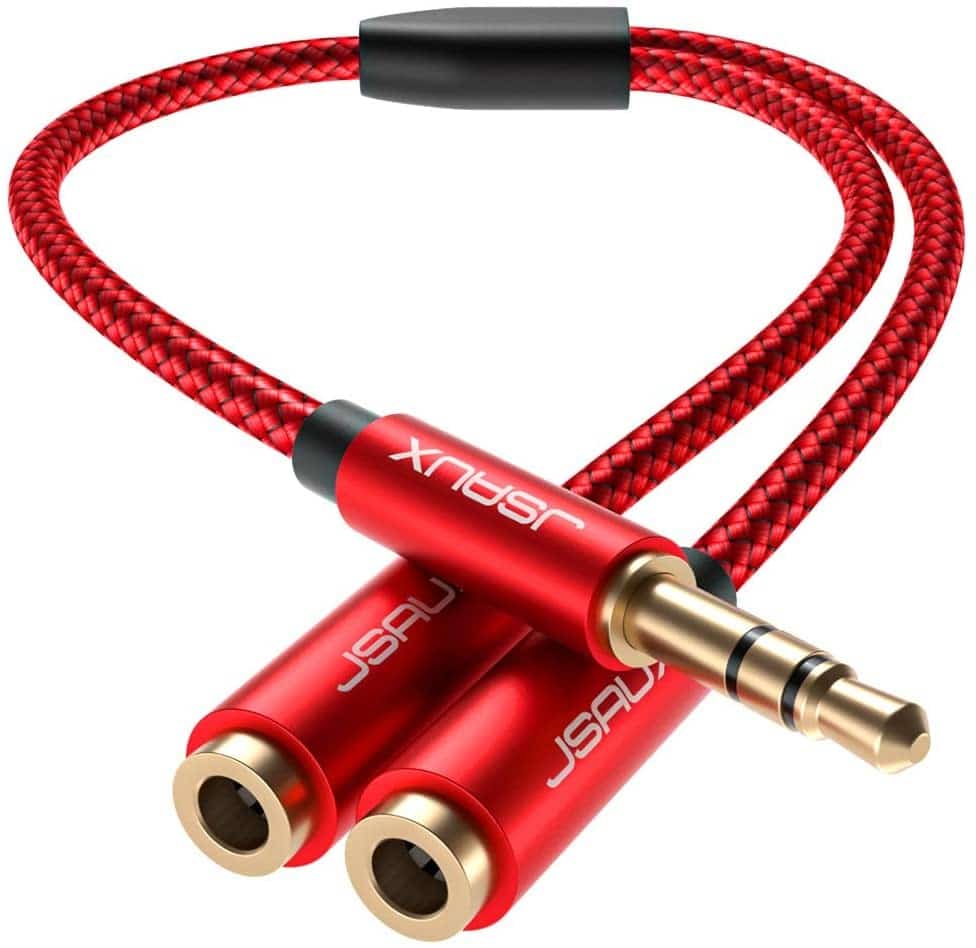 A pair of headphone splitters can help prevent backseat arguments between kids. They both can listen to the same movie without going crazy.
PopSockets PopGrip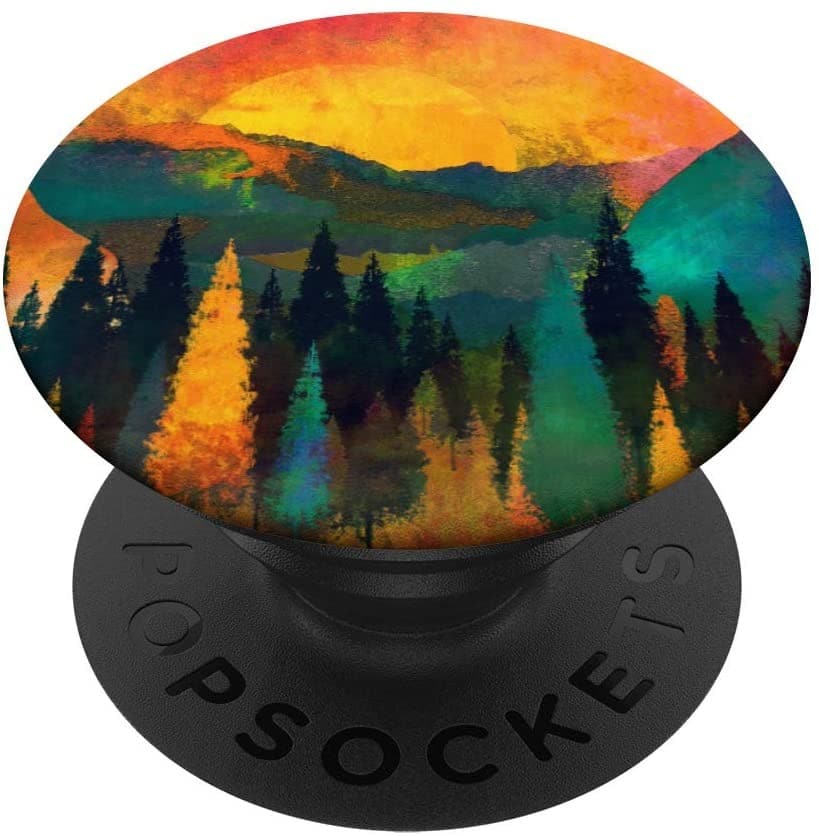 PopScokets are these cute little devices you place on the back of your phone and allows you to have better grip on your phone. Mine makes me feel a lot more secure when holding my phone over cliff edges.
PopScokets PopGrip Car Mount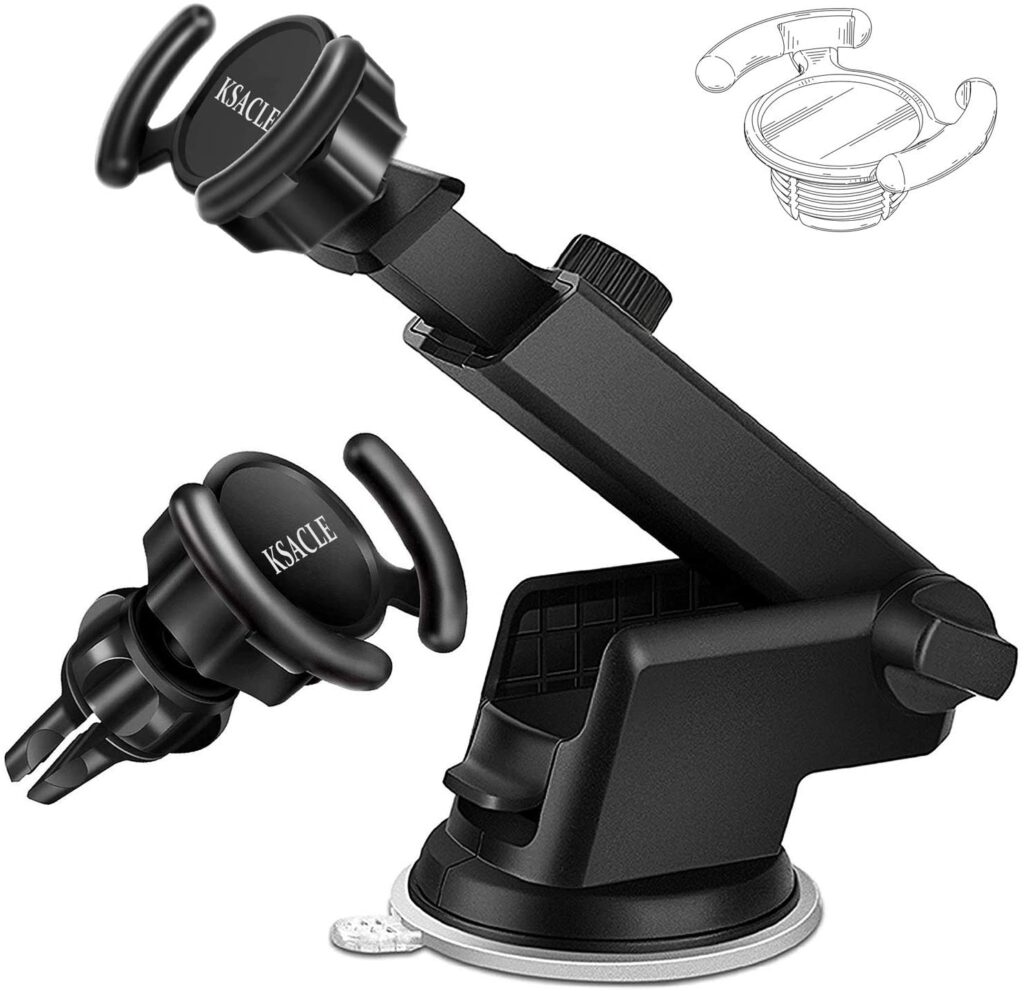 If you have a PopScokets on the back of your phone. This car mount set is perfect for you. It comes with a telescoping mount to go on your dashboard while the air vent mount lets you mount your phone in closer reach.
Magnetic Car Mount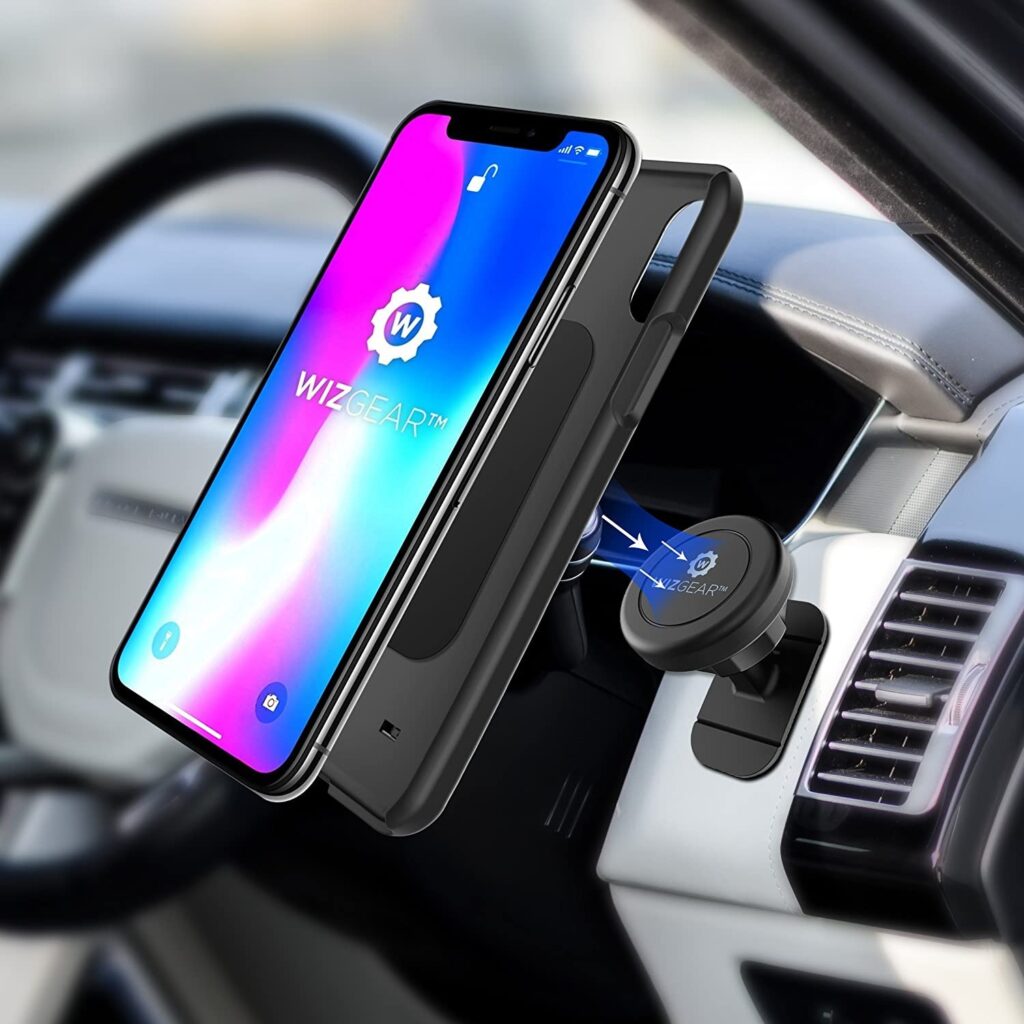 If you don't have a PopScoket on the back of your phone, this magnetic car mount can give somewhere to place your phone while you drive.
Airbnb Gift Card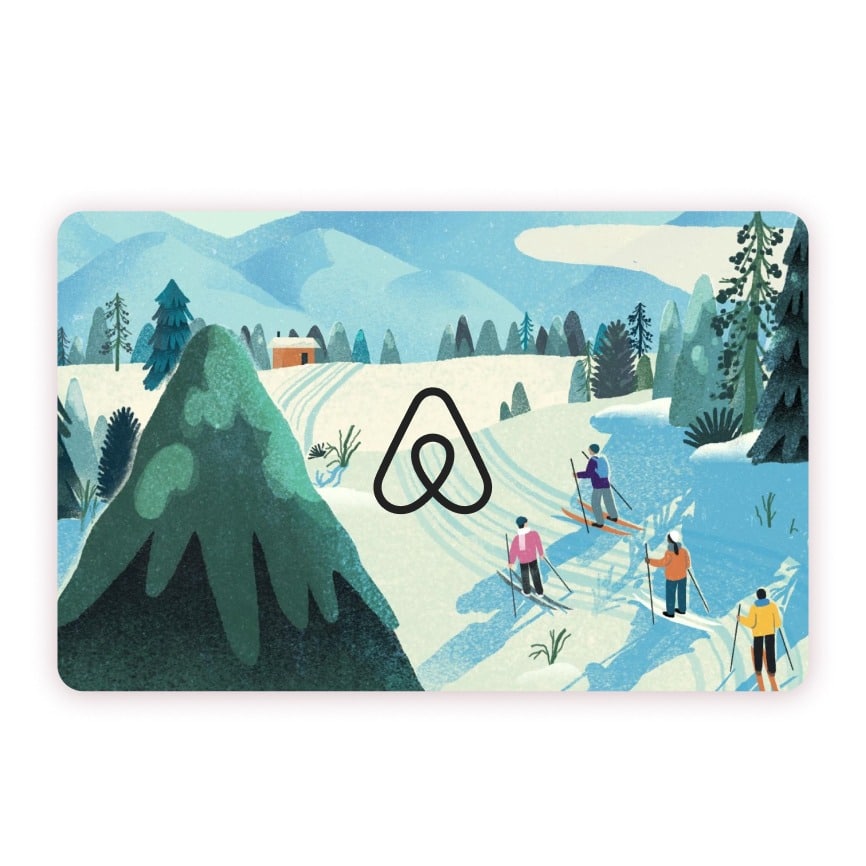 Even the most hard core camper will want a few nights in a hotel. Airbnb has a range of rental options that are sure to strike your fancy. An Airbnb gift card lets them pick where they want to stay for themselves.
Audible Subscription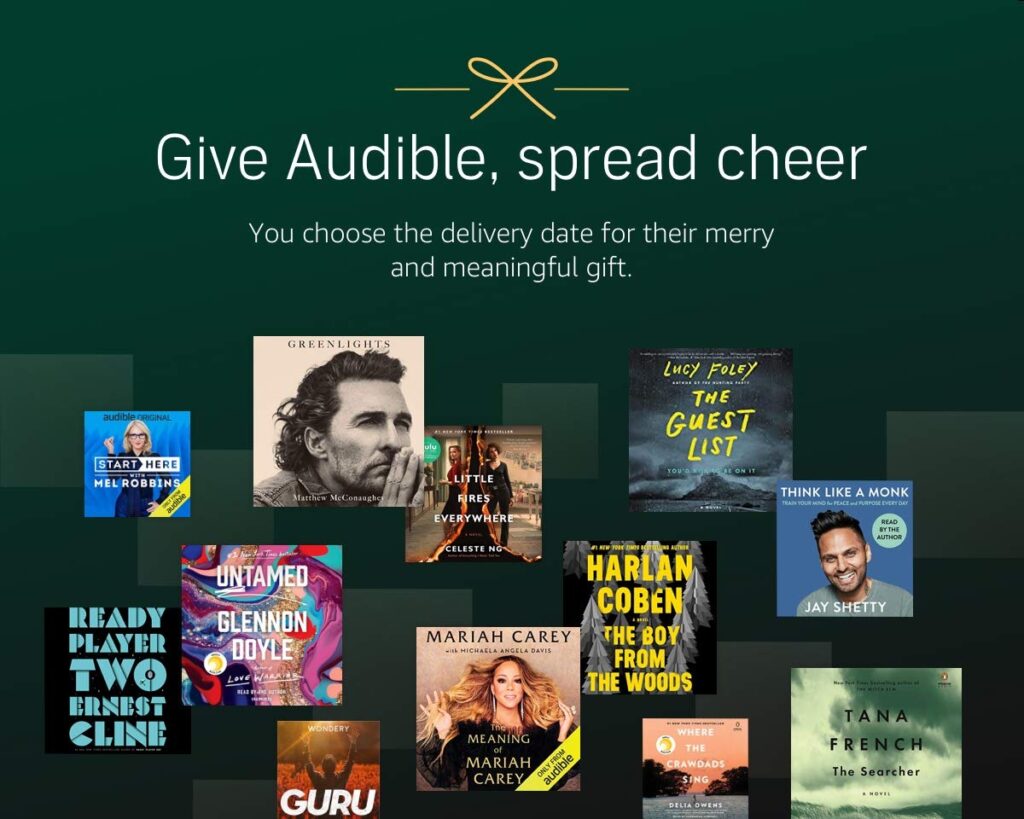 Audio books can be a great way to pass the time while driving across country. I have listen to many books that I could never sit down and read while driving. An Audible subscription allows the download books on monthly basis.
Road Trip Cooking/Food Storage Necessities
YETI Hopper Flip Portable Cooler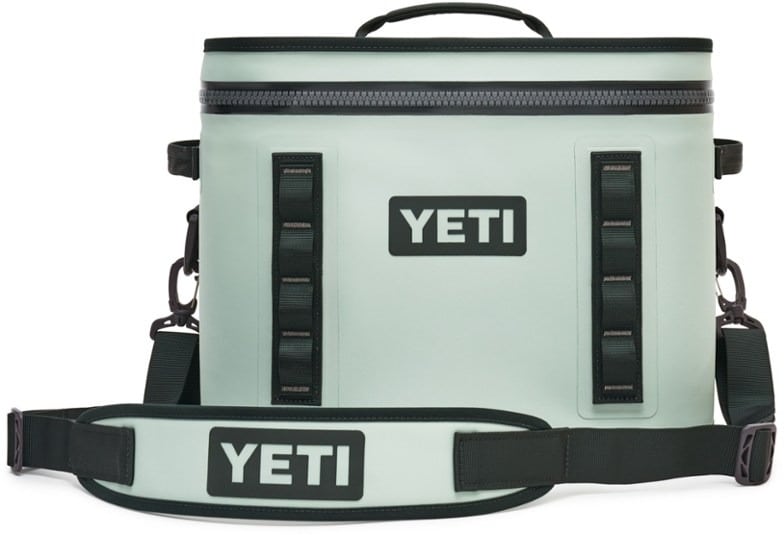 YETI Hopper Flip Portable Cooler is my go to cooler for road tripping. It can keep all my meat and vegetables cold while minimizing the amount of ice I have to buy.
Dometic CFX3 35 Powered Cooler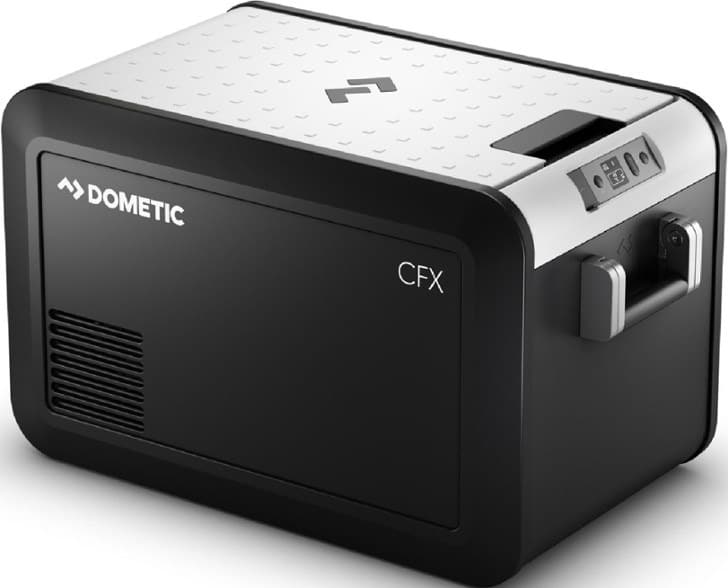 This is my dream cooler. This powered cooler will keep food cool without ice. It is plugged into a car outlet and can reach temperatures of –7 °F. The rugged design can retain its temperature for long periods of time.
Hydro Flask Coffee with Flex Sip™ Lid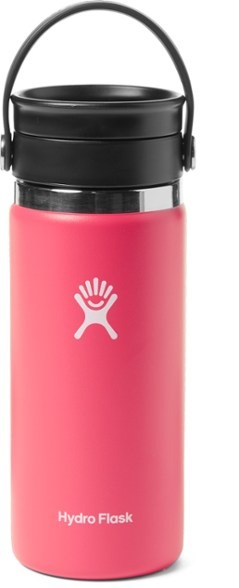 I love the Hydro Flask Coffee with Flex Sip™ Lid. It will keep my cup of tea nice and warm for hours while the spill-proof lid keeps my tea in and not on my shirt.
French-Press Coffee Maker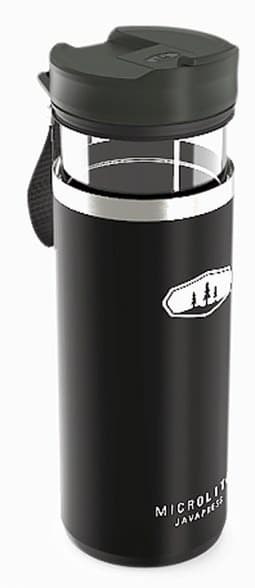 Coffee isn't my thing but I know people who swear by their morning cup of coffee. They need an way to get their quality coffee fix on the road and this French-press java maker is their go-to coffee maker on the road.
GSI Outdoors Gourmet Kitchen Set 11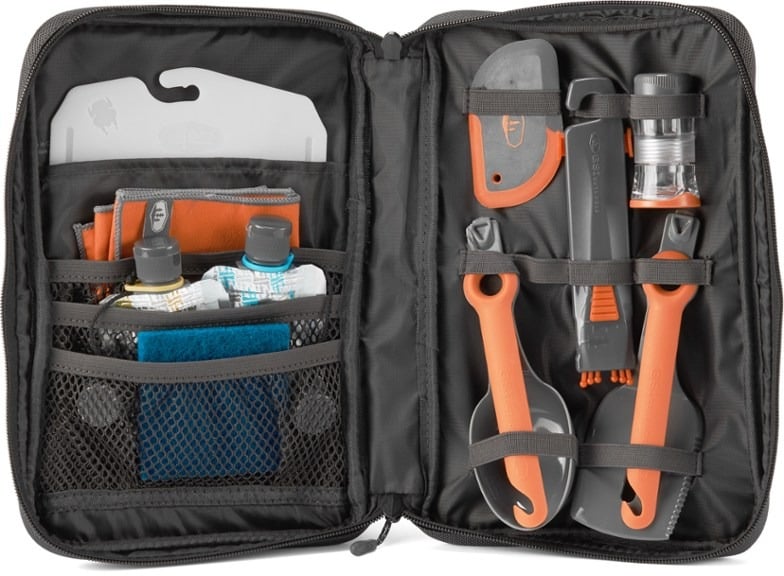 This gourmet kitchen set has 11 different cooking utensils to help you prepare a gourmet meal while on your road trip. This set includes spoon, spatula, collapsible whisk, spicer, 2 condiment containers, cutting board, scrubber, scraper, camp towel and ballistic nylon case.
Sea to Summit Cook Set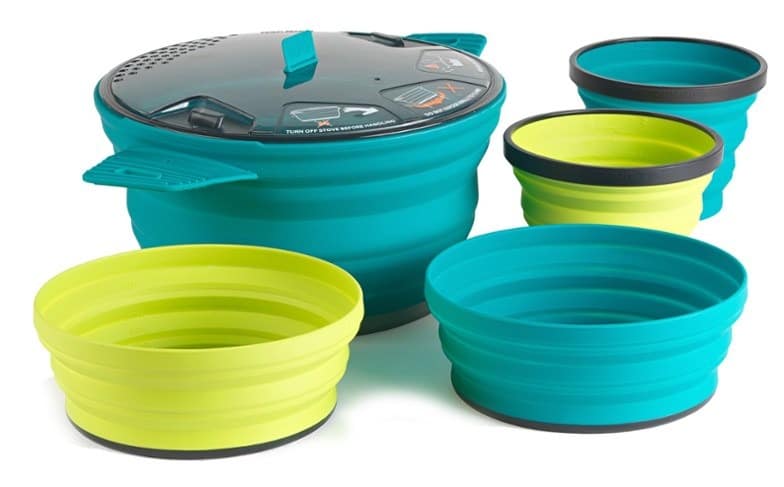 I love this cooking set. It has a large pot, two bowls, and two cups. They fit together and fold up into a small almost flat group for easy storage.
Bamboo Utensil Set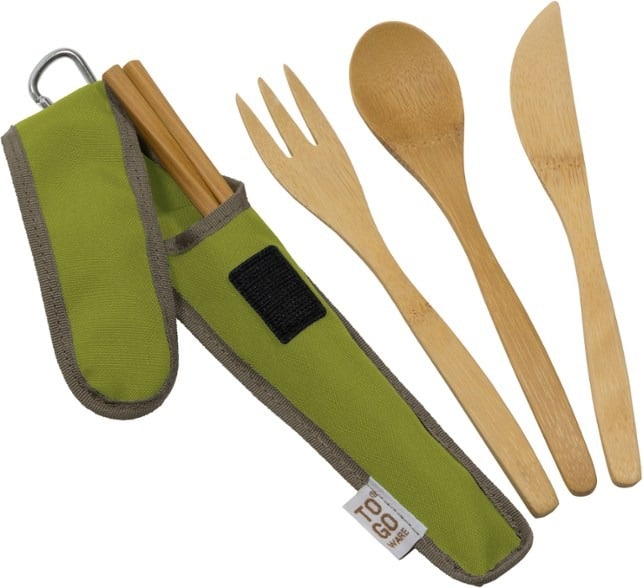 This nice set of bamboo utensil set is eco-friendly and can be carried anywhere.
Road Trip Comfort Gift Ideas
Portable Hammock
I love taking naps in my hammock. It is one of my favorite things to do. Find a nice sunny spot and hang it up and I'm ready to take my afternoon nap.
Travel Pillow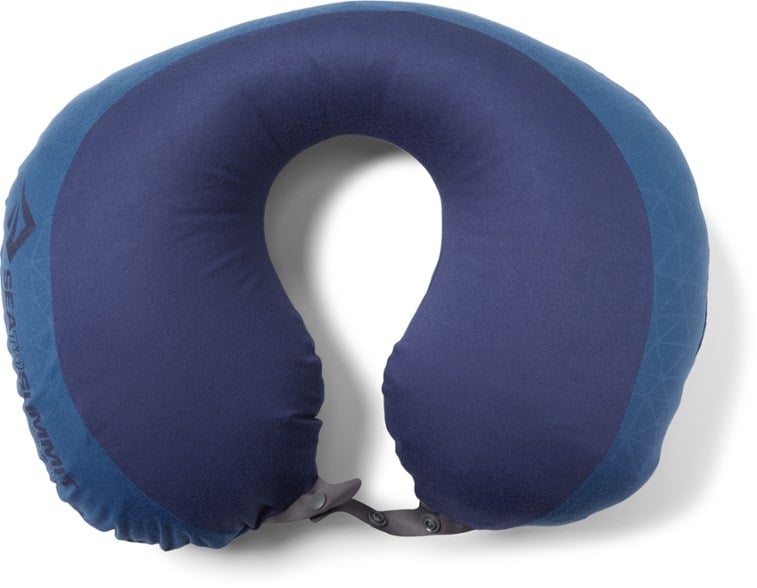 Sleeping in a car isn't the most comfortable thing. A neck pillow can help prevent that awful crick in your neck that you get when sleeping on your neck wrong.
Rumpl The Original Puffy Outdoor Camping Blanket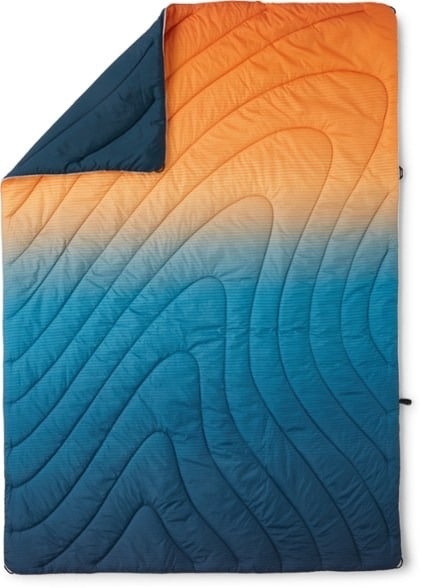 These comfy blankets are designed to be outdoors. They are made with a durable water repellant coating that helps keep them dry and free of dirt.
These blankets are made of 100% recycled materials.
Best Road Trip Gifts for Campers
America the Beautiful – National Parks & Federal Recreational Lands Annual Pass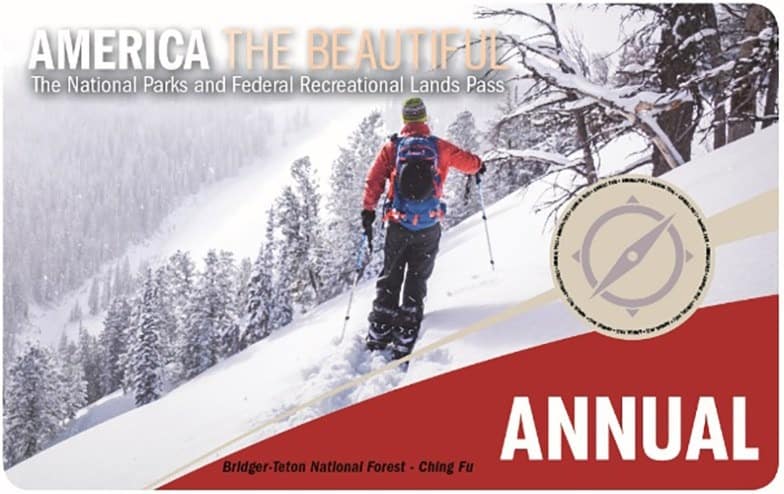 Give the gift of 12 months of adventure with America the Beautiful Annual Pass. The pass gives free entrance to all 115 entrance fee-charging National Park Units as well as over 3,000 other federal lands. The pass is a fantastic way for your national park lover to explore the parks.
The pass covers the owner and three accompanying adults (over the age of 16). Children under 15 are free.
MPOWERD Luci Pro Outdoor 2.0 Inflatable Solar Lantern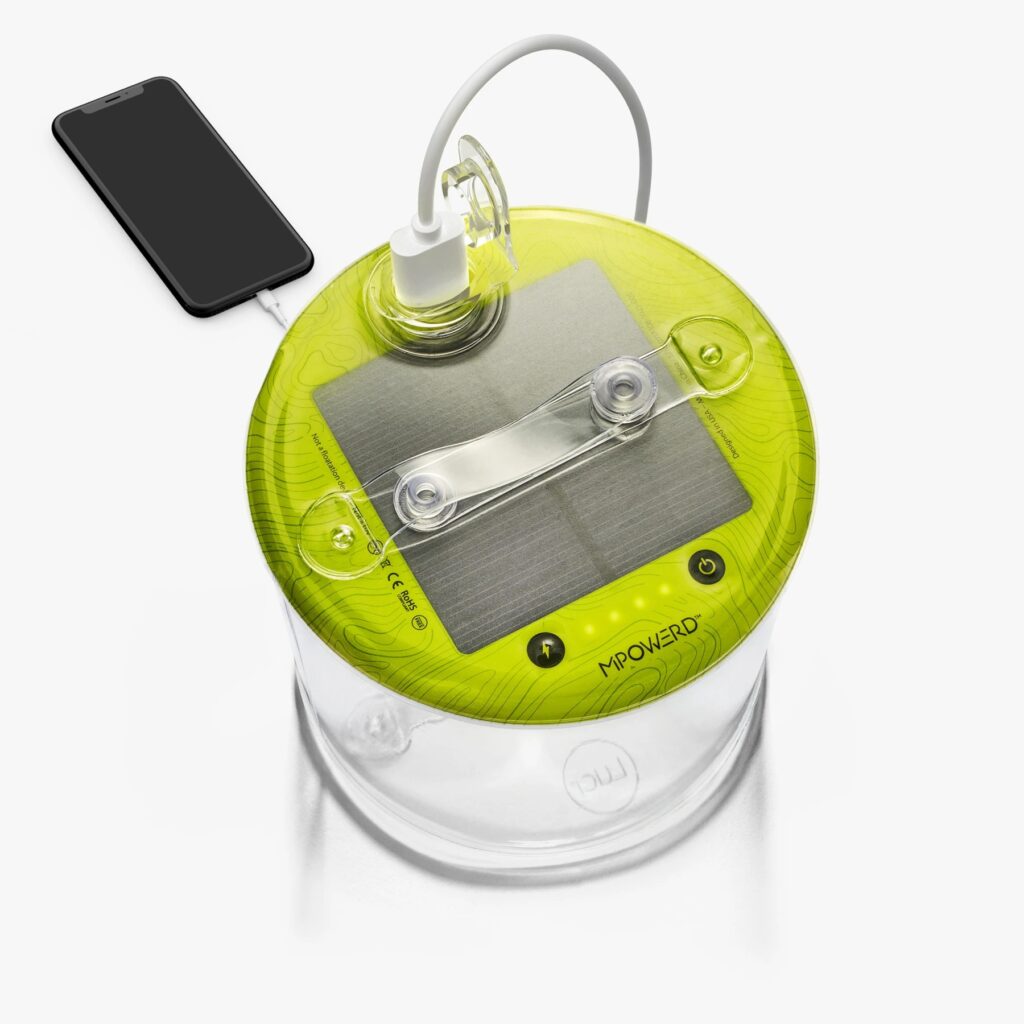 MPOWERD Luci Inflatable Solar Lantern are a light eight solar lantern that is perfect for providing light after dark. These lamps provide a cool white and a single charge last 24 hours.
Helinox Table One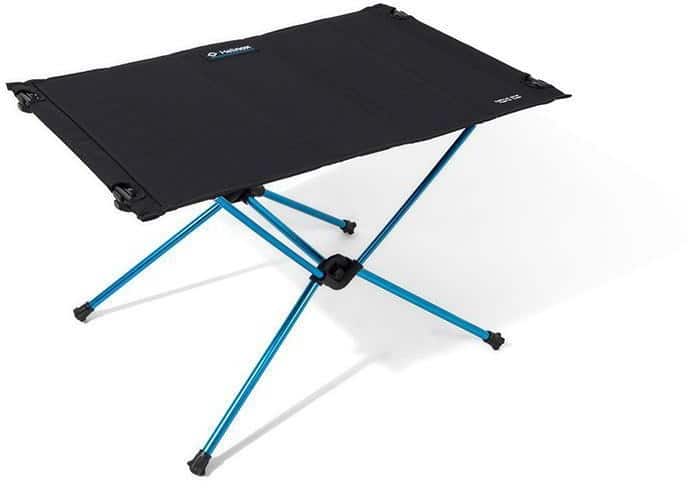 Helinox Table One is a small folding table with a hard top surface. The table folds up into to a small bag making storage a breeze.
Helinox Chair Zero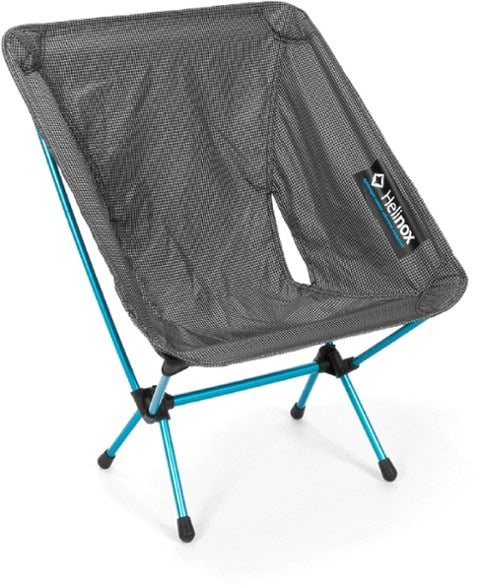 Helinox Chair Zero is a lightweight camping chair that is veritable enough to be used car camping and backpacking.
Black Diamond Spot 350 Headlamp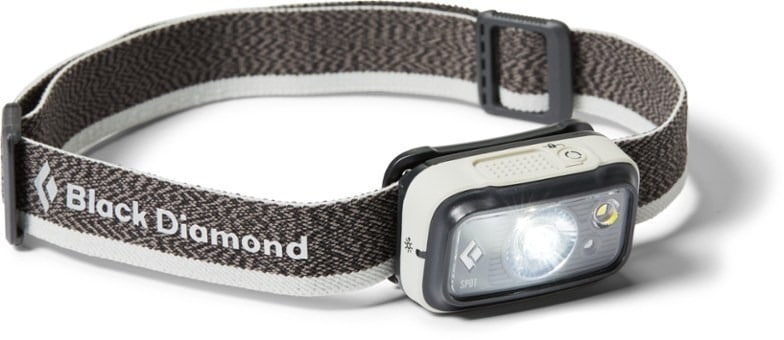 The Black Diamond Spot 325 Headlamp provides bright lighting for adventure seekers who get an early start to their day. Not only does it provide quality in low light environments, but it also acts as a guide. As a lightweight headlamp, it provides a good alternative to expensive brands. It's the newest within the Black Diamond brand.
Best Road Trip Gift Ideas for Dogs
Dog Booster Seat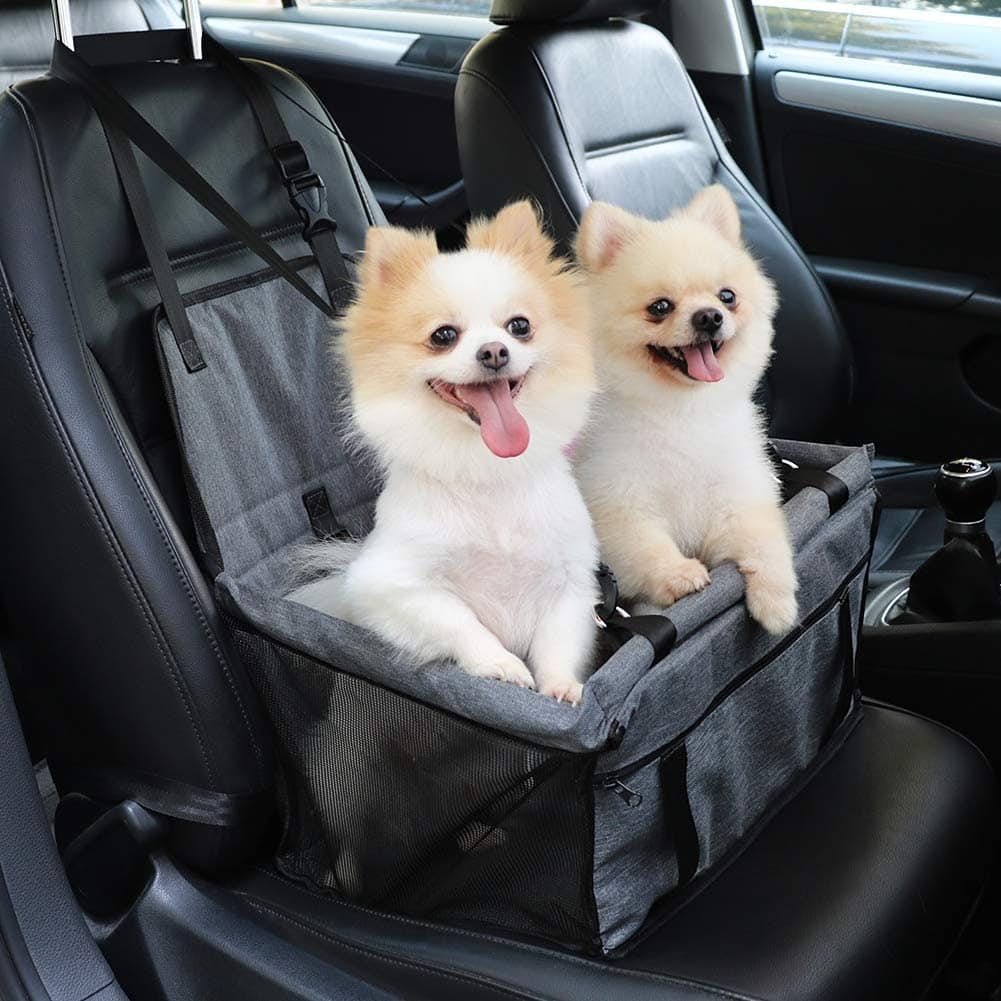 A dog booster seat is an important part of traveling with your dog. It will keep your dog stationary in the car and under control. Plus it allows them to sit up higher and enjoy the view.
Dog Bowl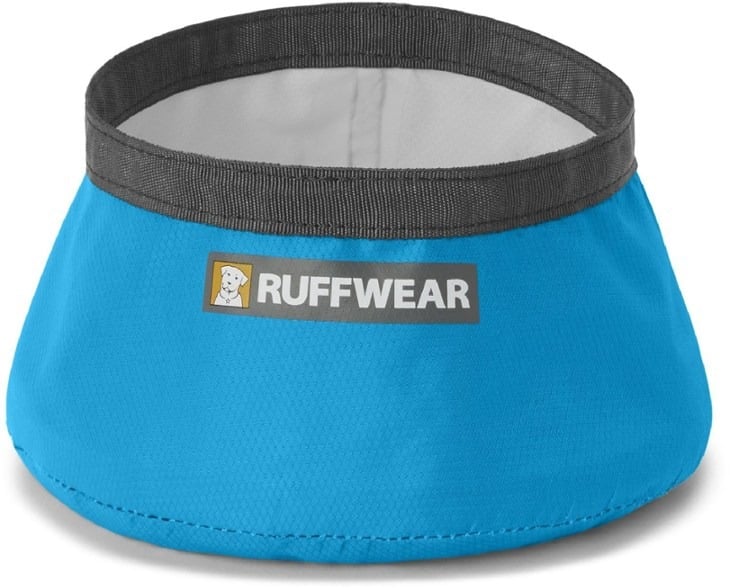 Just like their humans, dogs need food and water on a road trip. These dog bowls are perfect for the dog on the go.
Dog Tether System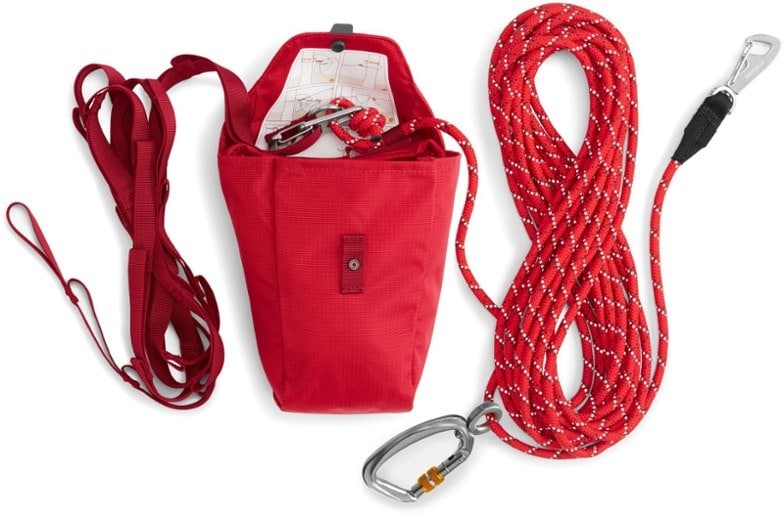 This portable tether system makes it easy to give your dog a bit of room to explore while keeping them under your control.
Dog Bed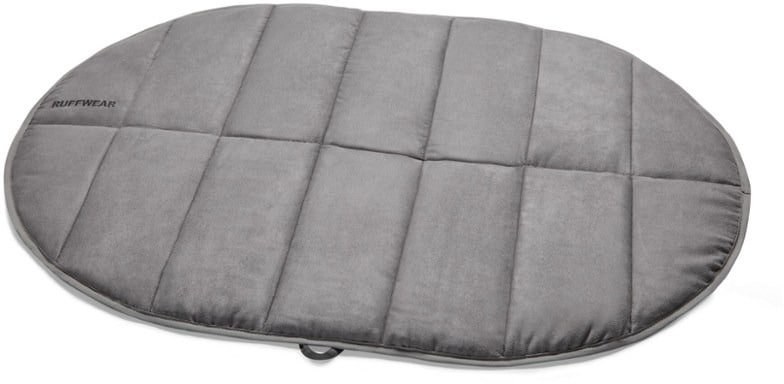 Just like their humans, your dog will appreciate having a pad to lay on while their humans nap in a hammock or have a nice picnic lunch.
Best Road Trip Clothing
OluKai Slippers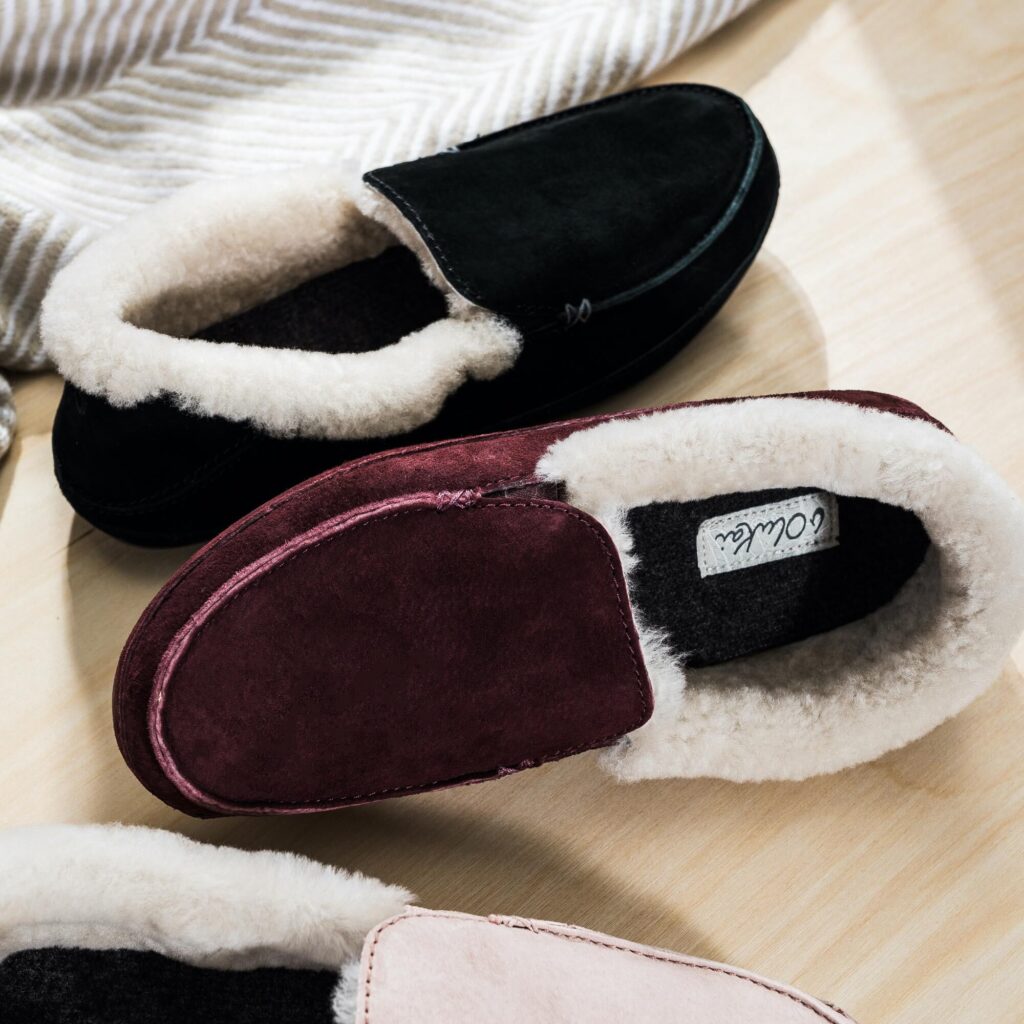 Typically, I drive in flip-flops, year-round. It's a bad habit but I hate driving long distances in shoes. But recently that changed. I was gifted a pair of OluKai Slippers and I have fallen in love with these slippers. They are the perfect cooler weather driving shoes. They are super comfy yet functional enough to have short adventures without the need to break out hiking boots.
Compression Socks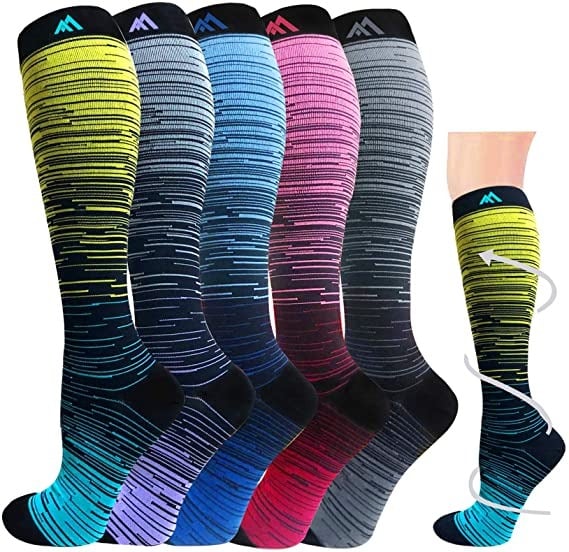 Compression socks have been shown to improve blood flow in your legs and reduce fluid retention when sitting for long periods of time. They are great for driving because you are doing just that.
OluKai Slippers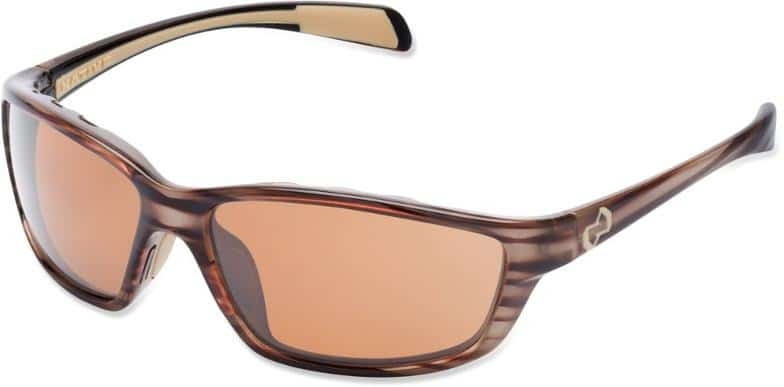 Amazing Road Trip Gifts for Kids
Jemainie the Travelling Goat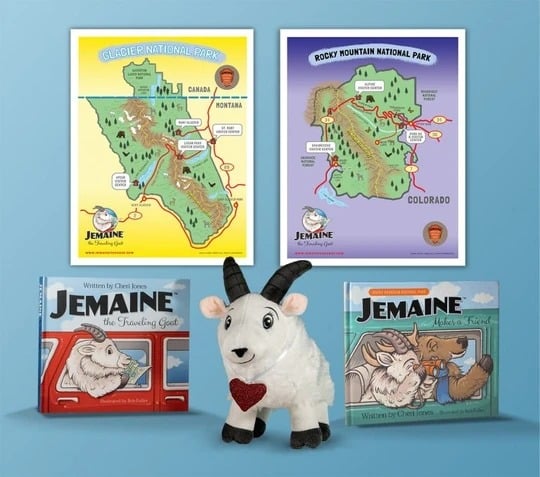 Join Jemaine, the Traveling Goat, and his adventures to the U.S. National Parks. Jemaine had been waiting what seemed like a lifetime for his big chance. Then one day, the Jones family walked into the gift shop at Glacier National Park and adopted Jemaine as a fur-fledged member of their family. Things would never be the same for any of them.
This gift set includes "Jemaine: the Traveling Goat" hardcover book, Jemaine plush toy, Glacier National Park map, "Jemaine Makes a Friend" hardcover book and Rocky Mountain National Park map all packaged in a custom gift box.
Each gift set includes a donation to support our national parks.
Best Road Trip Books
50 States, 5,000 Ideas: Where to Go, When to Go, What to See, What to Do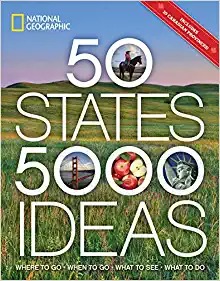 100 Parks, 5,000 Ideas: Where to Go, When to Go, What to See, What to Do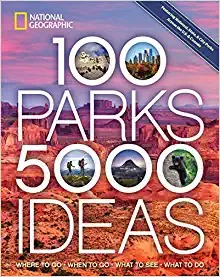 The Road Trip Book: 1001 Drives of a Lifetime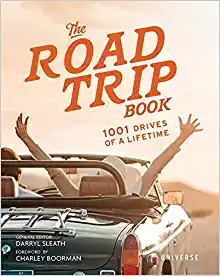 Rand McNally Road Atlas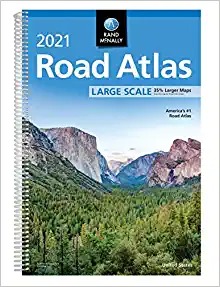 The Randy McNally Road Atlas is the best book of printed road maps on the market. It has detailed maps of every U.S. state and Canadian province. It is the perfect book for road trip route planning.
The Open Road: 50 Best Road Trips in the USA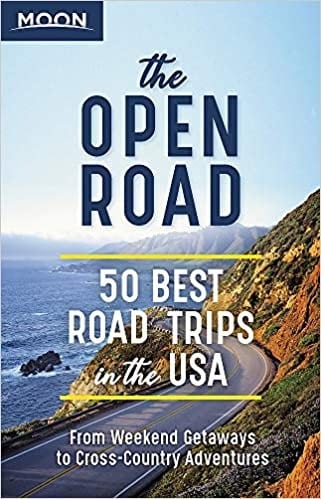 This Moon Guide covers 50 popular road trips from around the US and is a great place to start when planning a road trip.
Best Road Trip Games
National Parks Playing Cards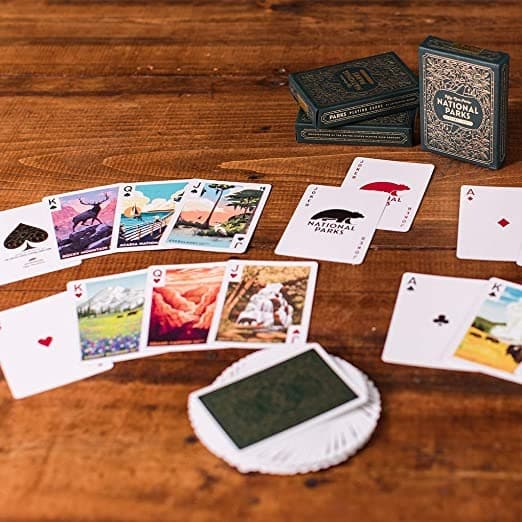 PARKS Playing Cards are a high-quality set of playing cards featuring 12 National Parks using the Fifty-Nine Parks Print Series. The featured parks are Acadia, Arches, Everglades, Grand Canyon, Great Smoky, Joshua Tree, Mount Rainier, Olympic, Rocky Mountain, Yellowstone, Yosemite, and Zion
These cards are printed on FSC-certified Premium Crushed paper derived from sustainable forests with a linen finish using vegetable-based inks.
TableTopics Original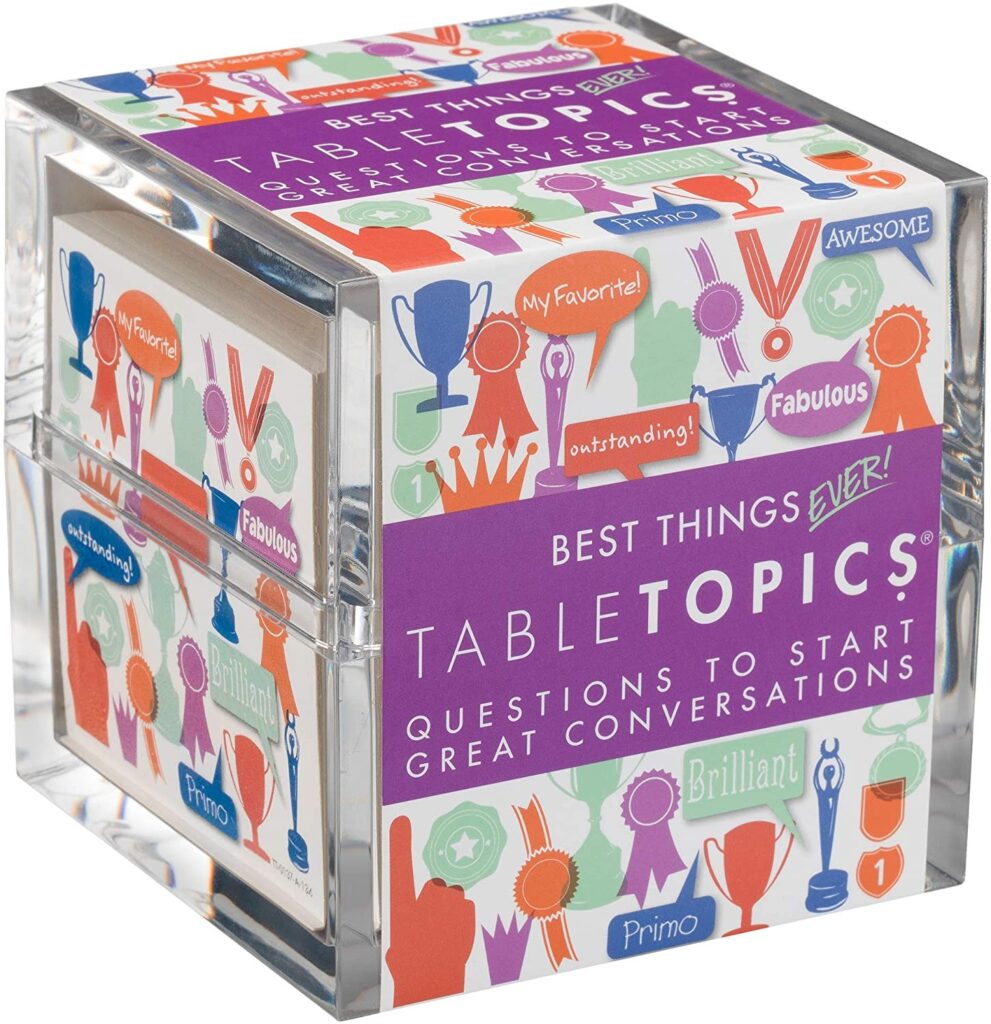 Have you ever fun out of topics to talk about? Well TableTopics is here to help provide the best kinds of conversation starters and discussion topics.
Best Road Trip Gifts for Road Tripper at Home
National Park Checklist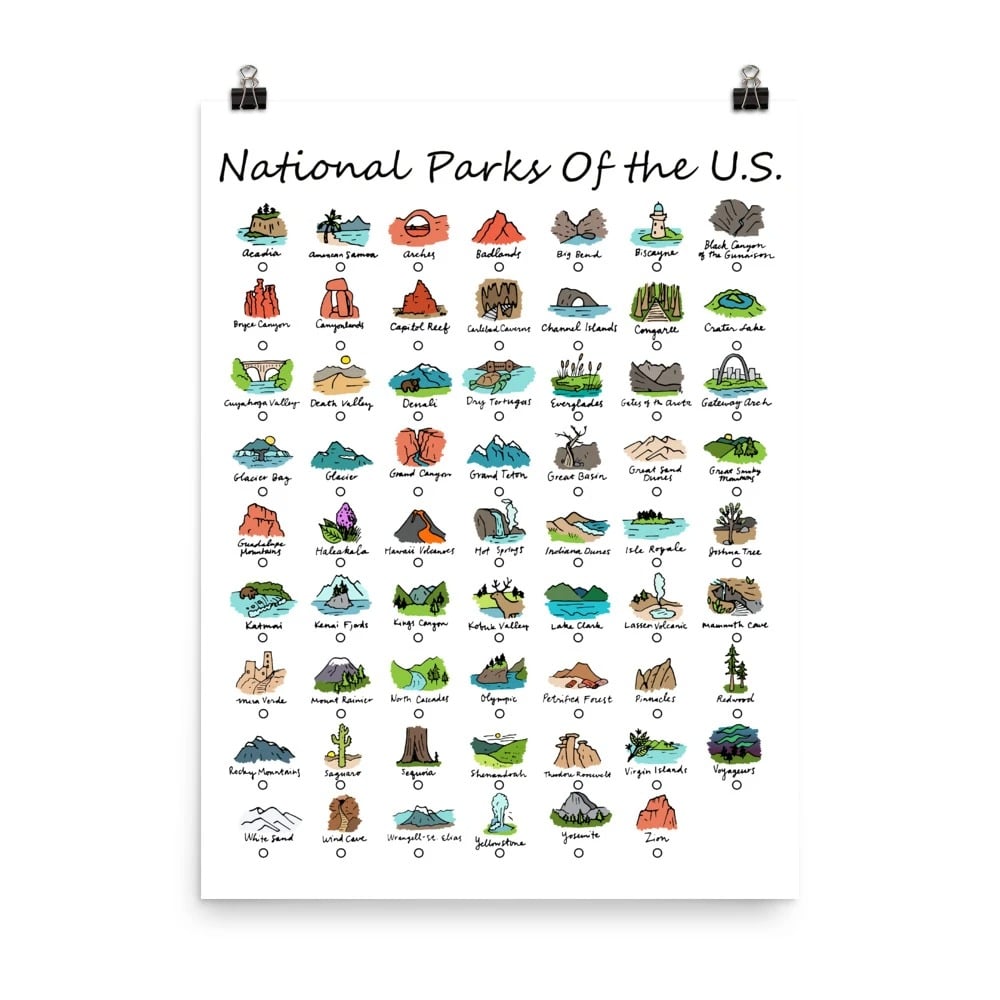 Looking for a fun way to track your National Park adventures and mark off which National Parks you have visited? Then our National Park Checklist Poster is the perfect gift for National Park fans.
This poster is printed on museum-quality thick cardstock with each of the 62 National Parks represented. The poster comes in three different sizes from 8×10, 16×20, and 18×24.
Each poster includes a donation to support our national parks.
Homesick Scented Candle, Road Trip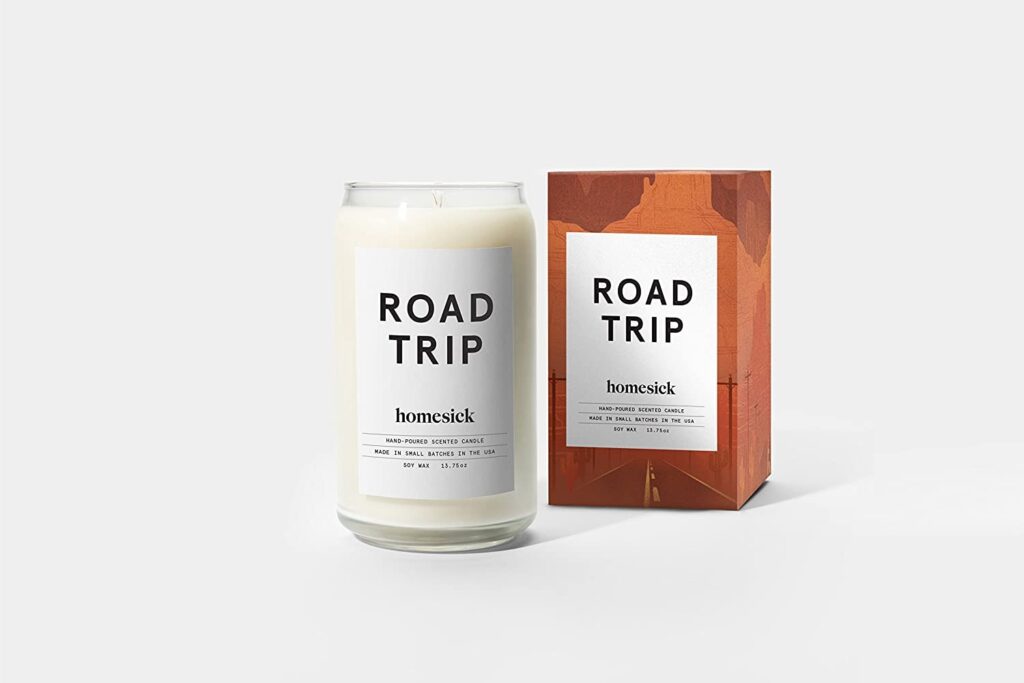 Missing the fresh air of the open road? Homesick Candles have a candle for you. This soy candle is hand poured in the United States and scented to remind you of the open road with notes of lime, leather and fresh air.
Final Thoughts on the Best Gifts for Road Trips
If you are looking for advice on other types of outdoor gear specific guides:
Here are some other National Park gear you might like:
Pin for Later: 51 + Best Road Trip Gifts for Travel Lovers (Updated for Christmas 2020)