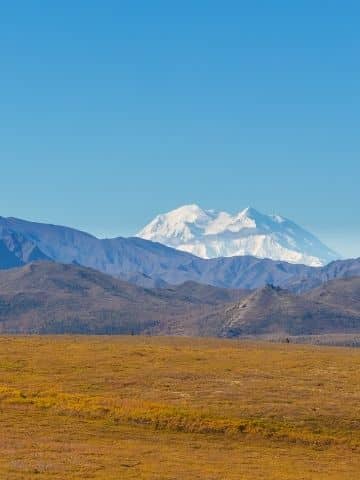 The 20 ABSOLUTE Best Hikes in Denali National Park for 2023
Post Summary: Best Hikes in Denali National Park
Denali National Park is an interesting national park to hike in. At 6 million acres, you'd expect the park to have miles upon miles of hiking trails given much smaller parks like the Smokies has over 900 miles of trail. Shockingly, the park doesn't have a ton of maintained hiking trails, but the handful of trails are spectacular hikes and well worth taking the time to hike during your visit.
This post is going to go through the best hikes in Denali National Park, and why they need to be on your list. If you're an avid hiker, or simply just enjoy nature then this is the spot to visit. Hiking in Denali National Park is one of the most popular things to do in Alaska, and for good reason. It is the perfect place to explore the countries wilderness and immerse yourself in its true beauty. In an effort to preserve the National Park, there are only 35 miles worth of trails throughout Denali. However, you can also choose to hike off-trail if you wish which will give you a more "off the beaten track" experience.
Update of the 2022 Summer Season in Denali – Due to the Pretty Rocks Landslide, the Denali Park road will be closed at Mile 43. This means that all park services past mile 43 (Eielson Visitor Center, Igloo Campground, Wonder Lake) will be closed. Additionally, the 2022 Denali Road Lottery is canceled. All Transit Buses and Tour Buses are limited to mile 43.