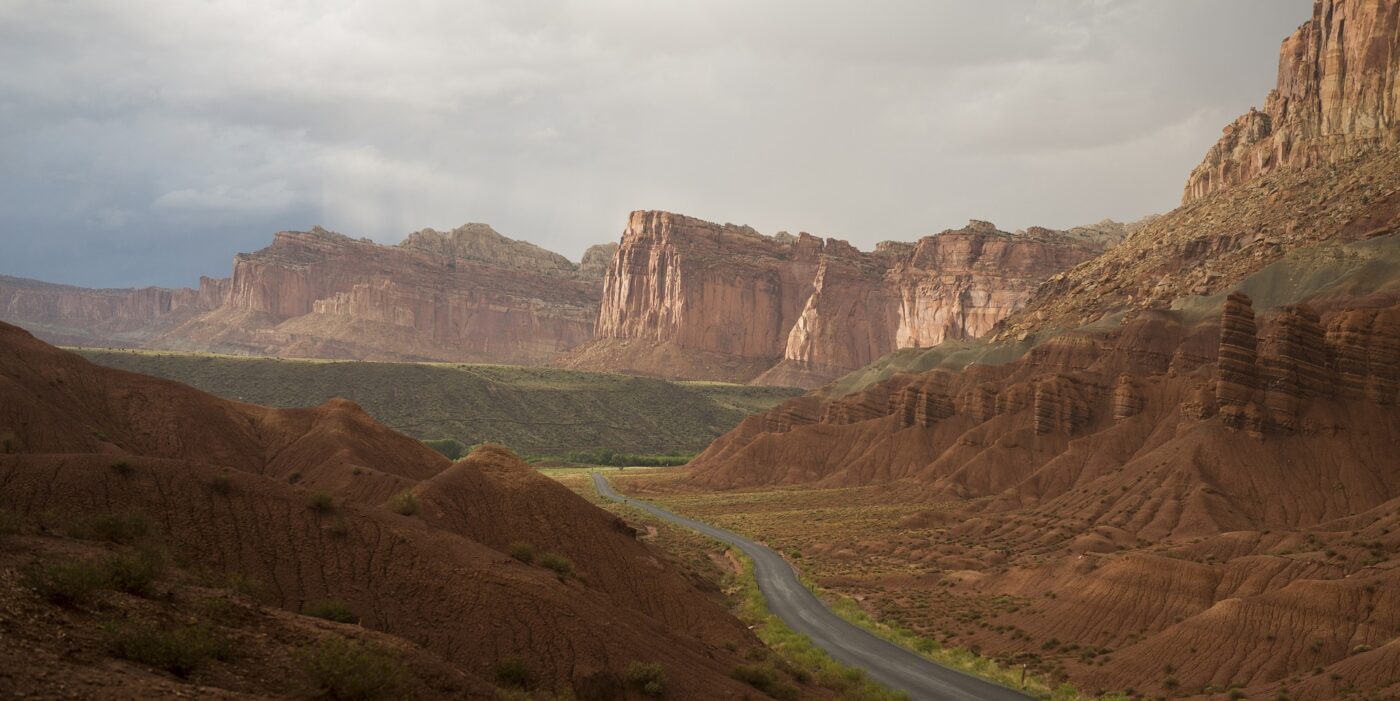 Best RV Rentals in Salt Lake City for a National Park Road Trip
This post may contain affiliate links, meaning if you book or buy something through one of these links, I may earn a small commission at no extra cost to you! Read the full disclosure policy here
---
Are you ready to head off on your Utah National Park Road Trip or any kind of US road trip? Do you want to make the most of your time in the national parks while having hotel-like amenities? We have scoured the internet to find the best RV Rentals in Salt Lake City Utah.
We have found the best camper rentals in the Salt Lake City area. These rentals make it easy to fly into Salt Lake City and take a taxi or Uber/Lyft to the pick-up point.
Prices are approximate and can vary by season. We have selected a range of Salt Lake City rv rentals from cheap to luxury.
These are great RV rentals that book up fast during the busy season. If planning on using one of these during the summer, make your booking early. Keep in mind Utah is seeing record national park visitors and campgrounds are fuller than ever.
Why should you start your national park road trip in Salt Lake City?
Salt Lake City, Utah is a centrally located city in Utah. It is located in the middle of some of the densest concentration of national parks and national lands. Salt Lake City is within a 9-hour drive of 16 national parks and 12-hour drive of another 4 plus countless other National Park Service Unit spread across California, Arizona, Colorado, Wyoming, and Nevada. It is possible to do an RV rental for Salt Lake City to Yellowstone National Park.
Best RV Rentals in Salt Lake City, Utah
Best Camper Van Rentals in Salt Lake City
These camper vans are a great way to get out and explore the park while still being able to fit in a parking space. These are often call Class B. Check out the Salt Lake City Class B RV rentals.
Nature Van Ram Promaster City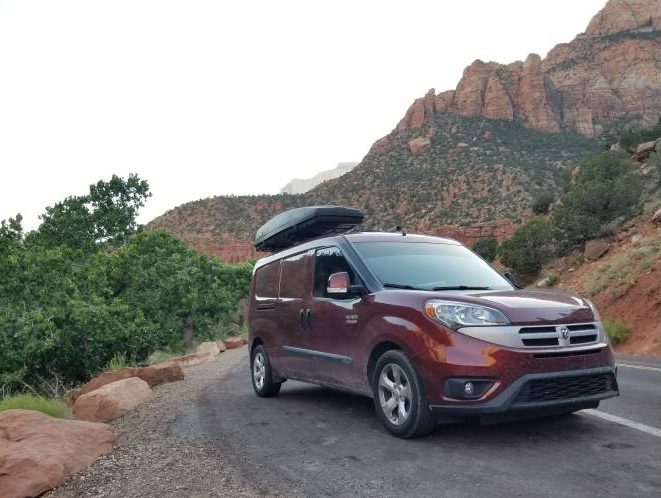 | | | | |
| --- | --- | --- | --- |
| Price: | $79 | Sleeps: | 2 |
| Pet-Friendly: | N0 | Miles Per Gallon: | 28 |
| Length: | 21 ft. | Delivery: | No |
This small Ram Promaster City campervan offers amazing gas mileage and plenty of space for two people. The van offers a full kitchen including pots and place settings. It has a Stanley 16 qt cooler. It comes with camp chairs.
This van is uncomplicated and drives just like a normal car and comes with a copy of the Lonely Planet National Park guidebook.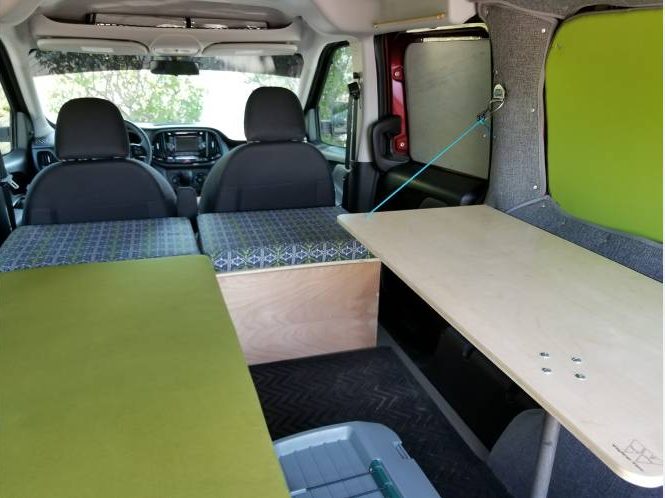 Winnebago Travato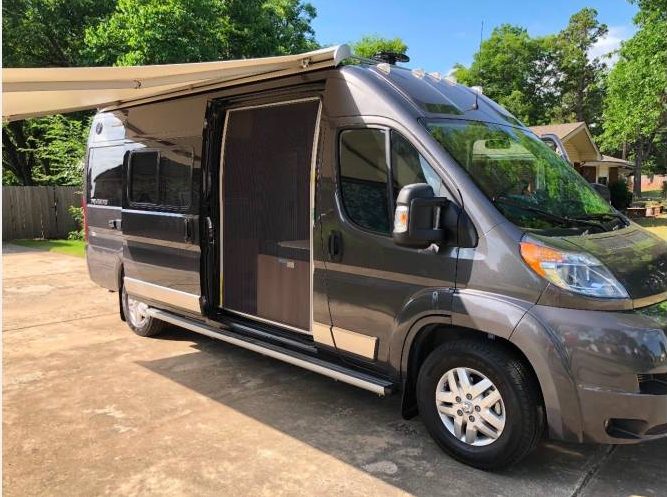 | | | | |
| --- | --- | --- | --- |
| Price: | $200 | Sleeps: | 3 |
| Pet-Friendly: | N0 | Miles Per Gallon: | 18 |
| Length: | 16 ft. | Delivery: | No |
This Travato Class B 2018 has all the amenities of a large RV while being able to fit it into a regular parking space. The van has solar panels on the roof in addition to the generator. The kitchen offers a refrigerator, propane stove, and a hot water heater. The van has an outdoor shower and large awning. The entertainment center offers outdoor speakers and has bug screens