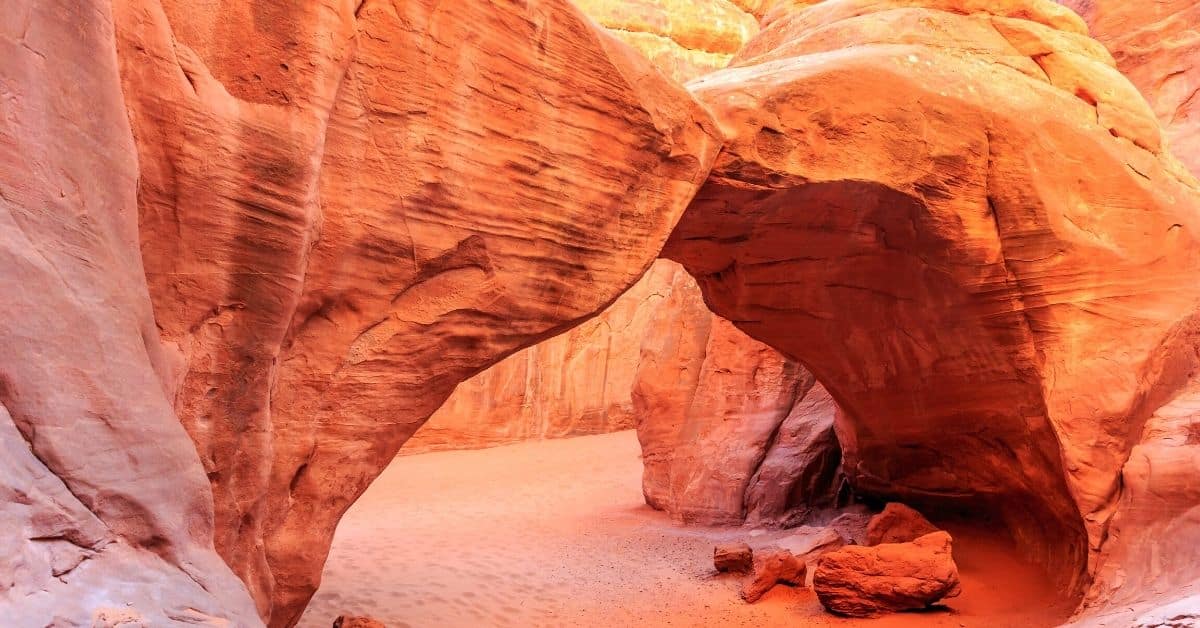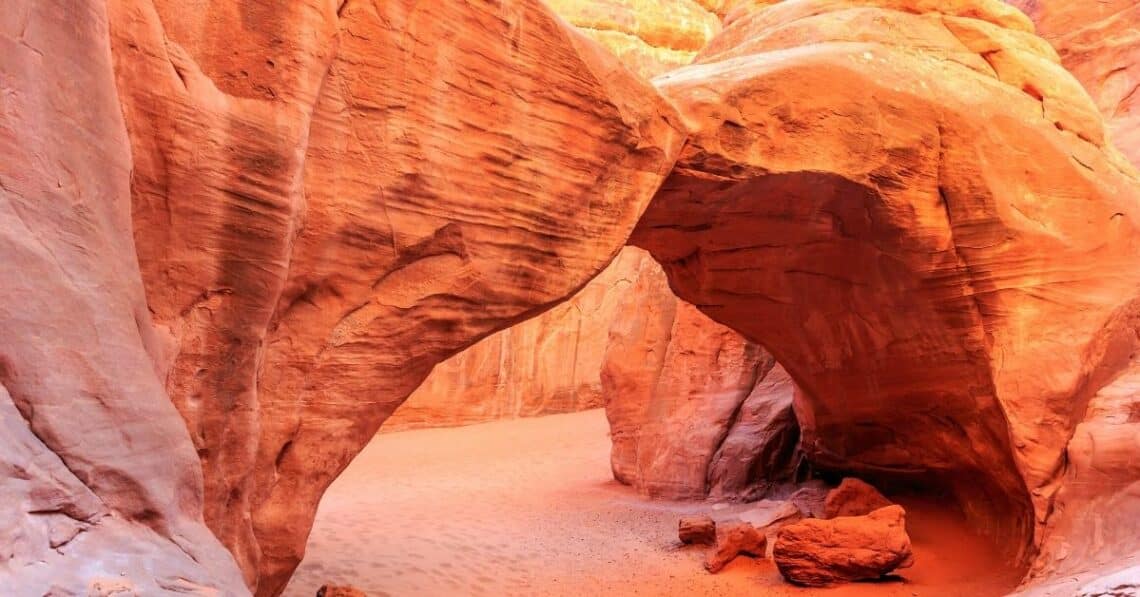 The Ultimate Guide to Camping in Arches National Park
With rock arches galore, few places have more arches than Arches National Park. There are more than 2,000 arches to explore in this small national park. Due to its size, Arches has extremely limited park and is prone to entrance closure when the park traffic backs up onto the main road. One of the best ways to avoid this traffic back-up is to camp in Archers. Camping in Arches National Park allows you to wake up and already be in the park.
No driving is needed, no waiting in line at the entrance station, and no delays on the adventure. Arches National Park has one campground.
Camping will allow you to see the after hours show in the park. Star-gazing in the Arches can be spectacular from the campground or at one of the many Arches. You can easily attend the evening ranger programs at the campground's amphitheater.
All prices are accurate as of March 3, 2021.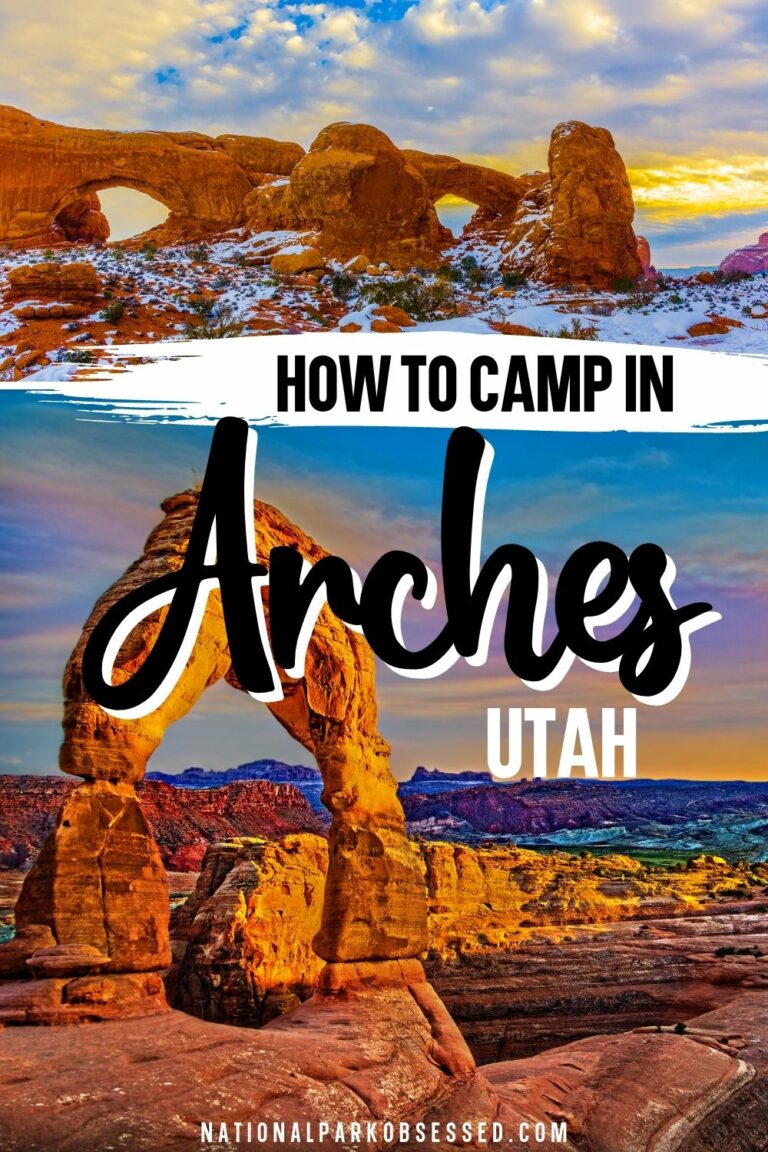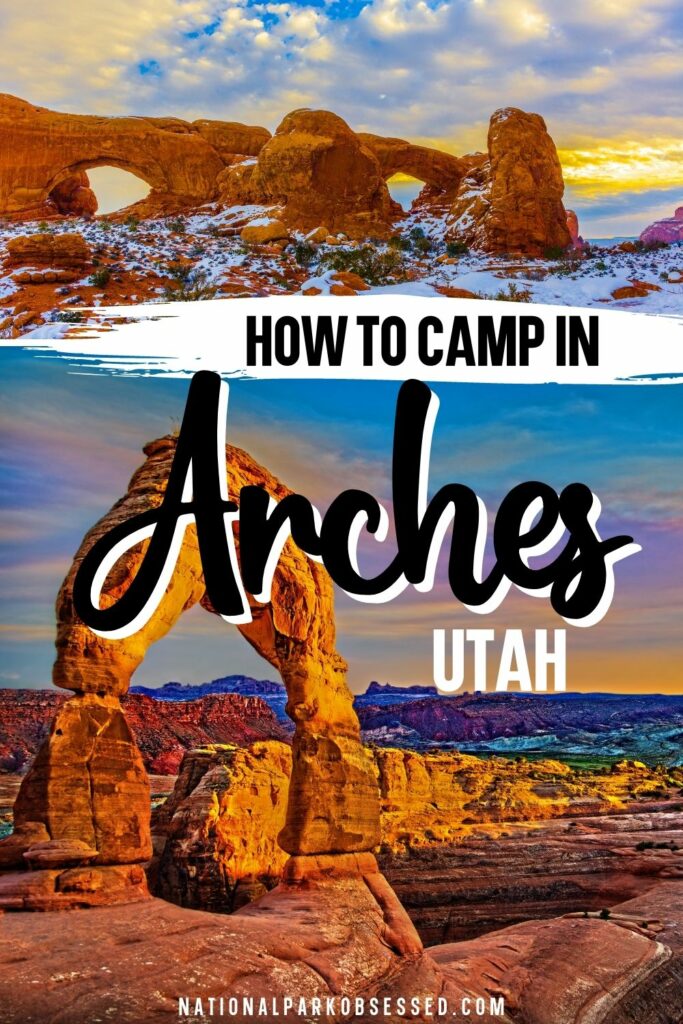 This post may contain affiliate links, meaning if you book or buy something through one of these links, I may earn a small commission at no extra cost to you! Read the full disclosure policy here
Arches Campgrounds at a Glance
| | | | | | | | |
| --- | --- | --- | --- | --- | --- | --- | --- |
| Campground | Region | Reservations | Season | Sites | Fees | ADA Sites | Amenities |
| Devil's Garden | Devil's Garden | March – October | Year-Round | 51 | $25 | Yes | F, FP, G, W |
Amenities Key
D – Dump Station
F – Flush Toilets
FP – Fire Pit
G – Generator
H – Full Hookups
P – Pit Toliet
PA – Accessible Pit Toliet
L – Laundry
S – Shower
W – Water
Getting to Arches National Park
The closest airport to Arches National Park is Grand Junction Regional Airport (GJT). This small airport is located about 1.5 hours from the park. The closest major airport is Salt Lake City International Airport (SLC), located just over three and a half hours away from the park entrance. If you are road tripping through several of the nearby Utah, Colorado, Nevada or Arizona National Parks, airport options include Las Vegas (LAS), Denver (DIA) and Phoenix (PHX).
Arches National Park is located about 5 miles north of Moab, Utah along US-191
There are several shuttle operators who run daily shuttles from Grand Junction or Salt Lake City to Moab, Utah. Currently, there is no public transportation within Arches National Park.
Estimated Drive time to Arches National Park from major cities
Grand Junction, Colorado – 1.5 hours
Salt Lake City, Utah – 3.5 hours
Las Vegas, Nevada – 5.25 hours
Denver, Colorado – 5.25 hours
Phoenix, Arizona – 7.5 hours
Estimated Drive time to Arches National Park from nearby National Parks