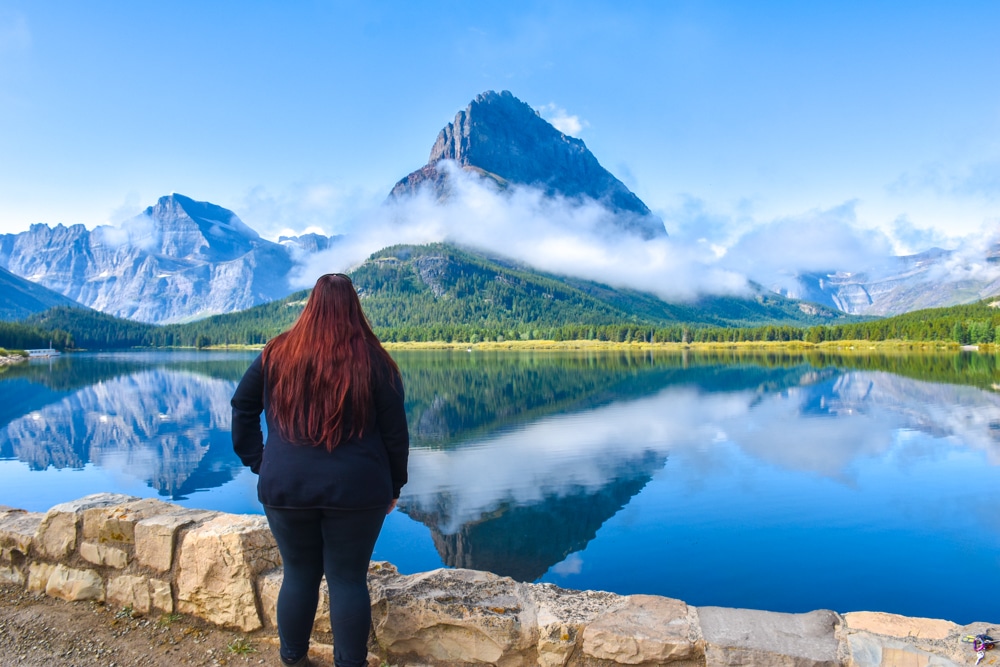 13 Things I Wish I Knew Before Trying to Visit All the National Parks
Post Summary: Things I Wish I Knew Before Trying to Visit All the National Parks
It was a cold dreary May morning in 2010. It was just after sunrise and I was standing beside Yellowstone's Old Faithful. I was waiting for Old Faithful to erupt when I met an older couple who would change my life. They were celebrating finishing visiting the National Park with a visit to their first National Park. I knew of the big-name parks but I'd never heard of the National Park of American Samoa. I decided right there that I wanted to visit them all. I was 19 and had just finished my first year of college. I don't think I very really ever expected to actually finish (or to be as close to being done as I am right now).
Over the last 11 years, I have explored 54 individual National Parks (some multiple times), and had a certain little global pandemic not happened I'd have been to all 63 National Parks. It's just a matter of time before I get all the parks. Here 13 Things I Wish I Knew Before Trying to Visit All the National Parks.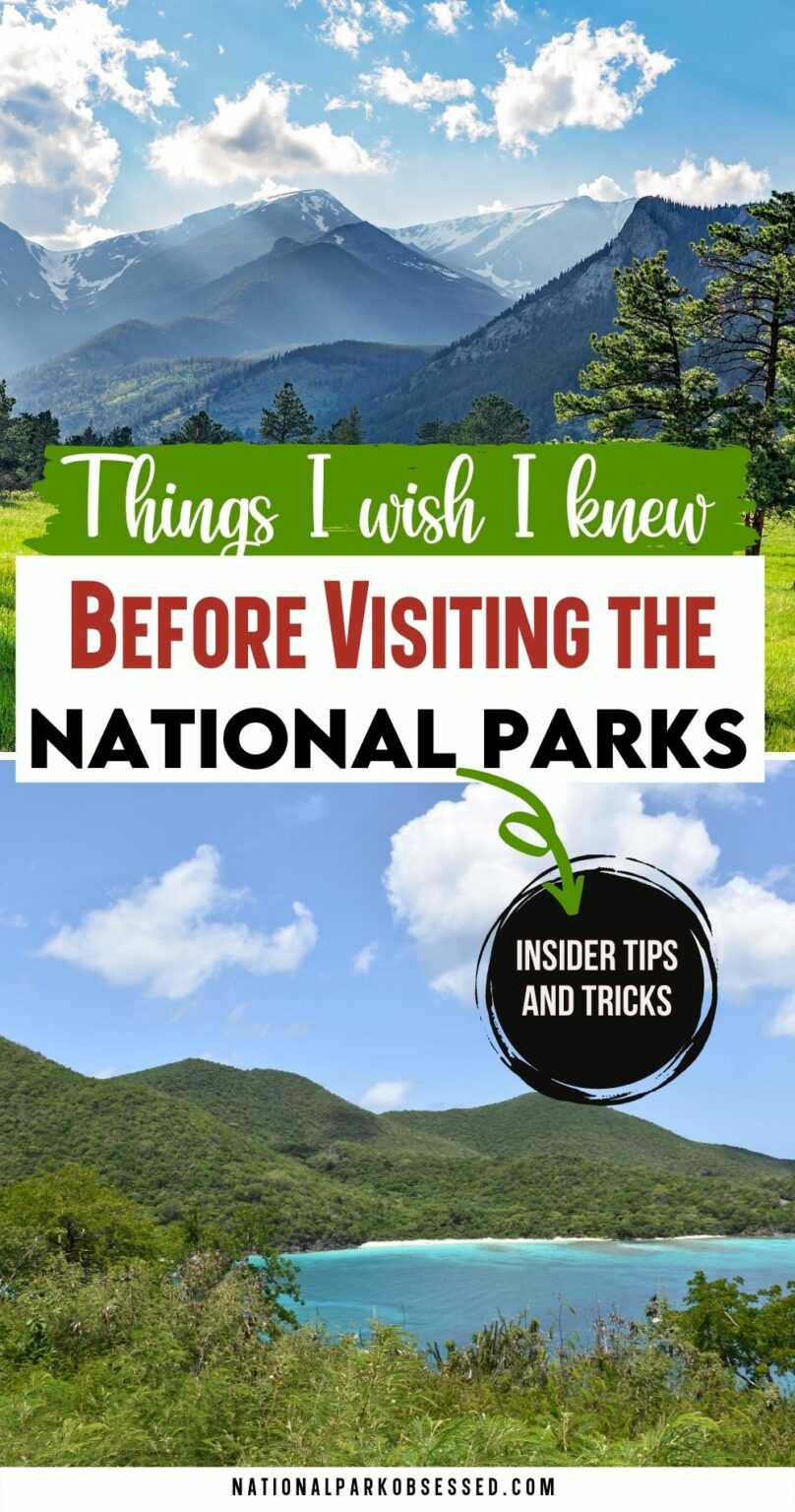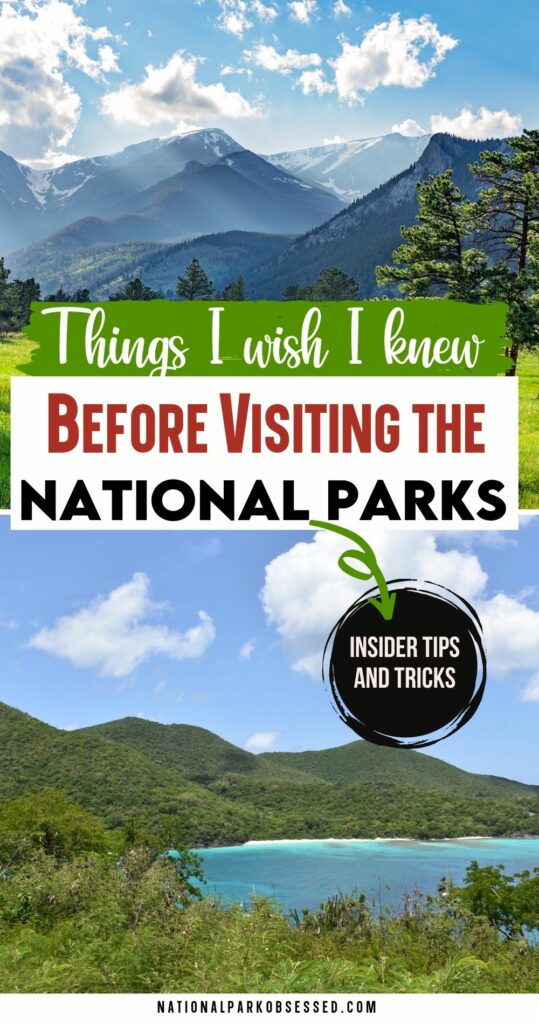 This post may contain affiliate links, meaning if you book or buy something through one of these links, I may earn a small commission at no extra cost to you! Read the full disclosure policy here


13 Things I Wish I Knew Before Trying to Visit All the National Parks
It's a moving target.
It never occurred to me when I started this quest that the goal post would move on. The day I decided to visit all the National Parks. There were 58 of them. Three years later, I had just visited my 27th National Park. I was officially visited 50% done and had plans to hit a few more parks over the summer.
Little did I know that Congress would give me a little surprise in January 2013. On January 10, 2013, Pinnacles National Monument was elevated to National Park. Suddenly, there are 59 National Parks and I went from being 50% done to 46% done. I wasn't happy a happy camper. I liked being 50% done and then I wasn't.
As of May 21, 2021, there are 63. That means for every roughly two years, I have been on a quest to visit all the National Parks, one National Park has been added. At this point, I just kind of laugh it off. I'm mostly disappointed that the more recently created parks (excluding New River Gorge) have all been small parks that I'd have trouble finding 3-5 days' worth of things to do.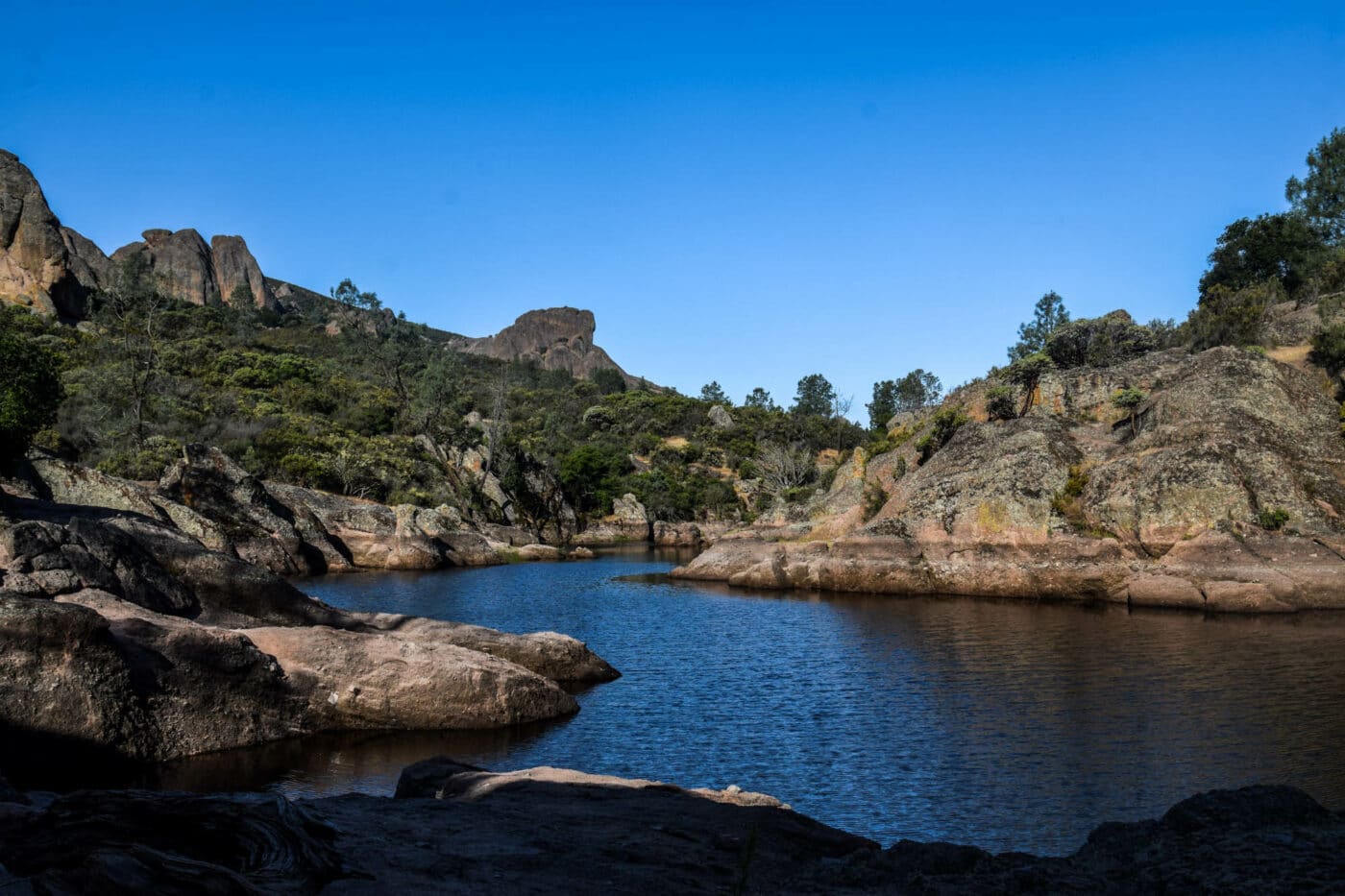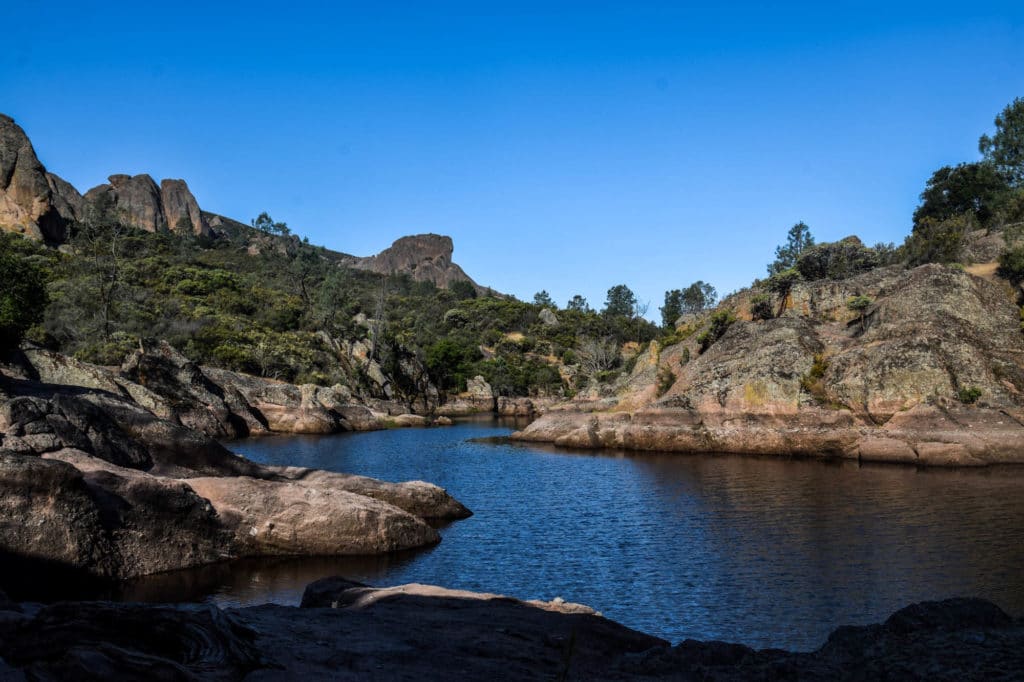 Set Your Own Rules
Visiting all the National Parks is a purely personal goal. There is no cash prize at the end of the journey. There is no massive crowd of screaming fans watching you cross the finish line. Most likely there is a small crowd of friends and family and a bottle of champagne.
There are no rules for this adventure (other than the laws of the United States and the rules and regulations of the National Park Service). You get to define what a National Park visit is to you. Personally, I don't count it as a park visit unless I hike or kayak four miles (or do a major activity if the park doesn't have hiking). From the discussions, we have had in the National Park Obsessed Facebook group, some people are like me a good long hike counts. Others just want to stand the park but pretty much everyone agrees that if you want your visit to count, it counts.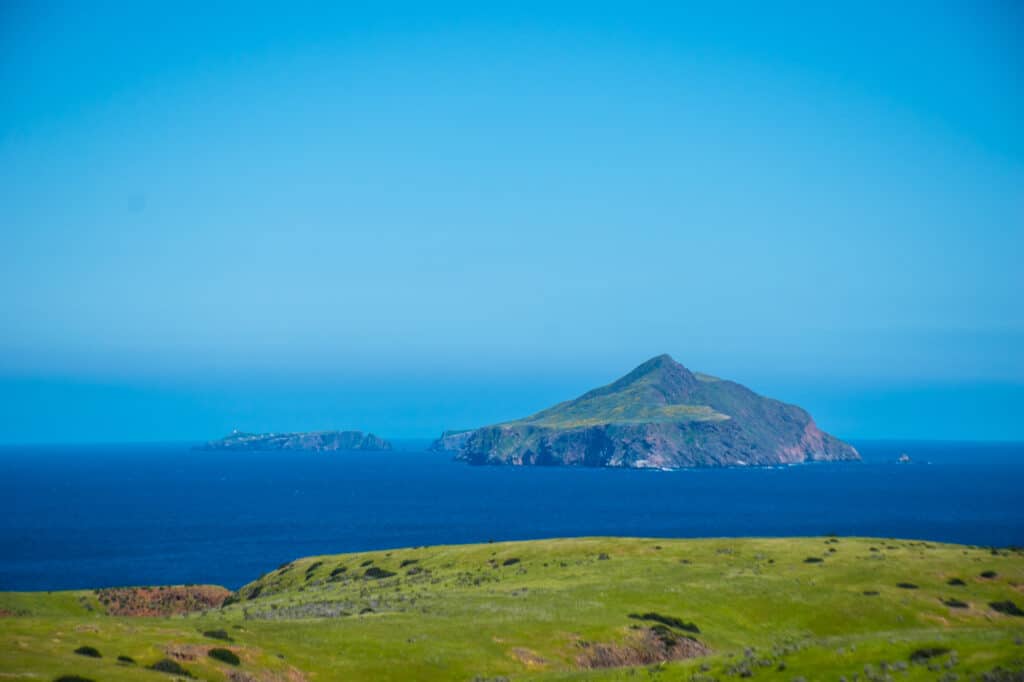 There is No Right or Wrong Way to Visit
I have met a lot of people during my time exploring the parks. They have come from all walks of life. From old to young. They are exploring the parks for a thousand different reasons. Everyone's visit is a little different. Some people are into the long day hike. Other people want to spend the day wildlife watching. Others still come for the scenic drives. Everyone's goals and desires are a little bit different and their park visits reflect that.
Exploring the parks is a personal thing. You do you. There are features of every park that people call must-sees and I do suggest taking time to visit these features but everyone should focus on what makes them the most excited about the parks.
If you are in Yellowstone and want to meet some really interesting people head to either Lamar Valley or the Norris Geyser Basin or the Upper Geyser Basin. In Lamar Valley, there is a group of people called the Wolf Watchers. The Wolf Watches are a group of people who regularly come to Yellowstone and they spend just about their entire trip sitting at the side of a road watching wolf packs in Lamar Valley.
In either Geyser Basin, you will find a small group of people sitting beside a geyser waiting for it to erupt. This group is known as the Geyser Gazers and like the wolf watchers, they spend most of their Yellowstone trip sitting beside a geyser waiting for it to erupt. If you meet them in Norris Geyser Basin, they will likely be camped out by Steamboat Geyser and will spend days sitting there waiting for it to erupt. I know this because I spent 3 days with them waiting to see Steamboat erupt.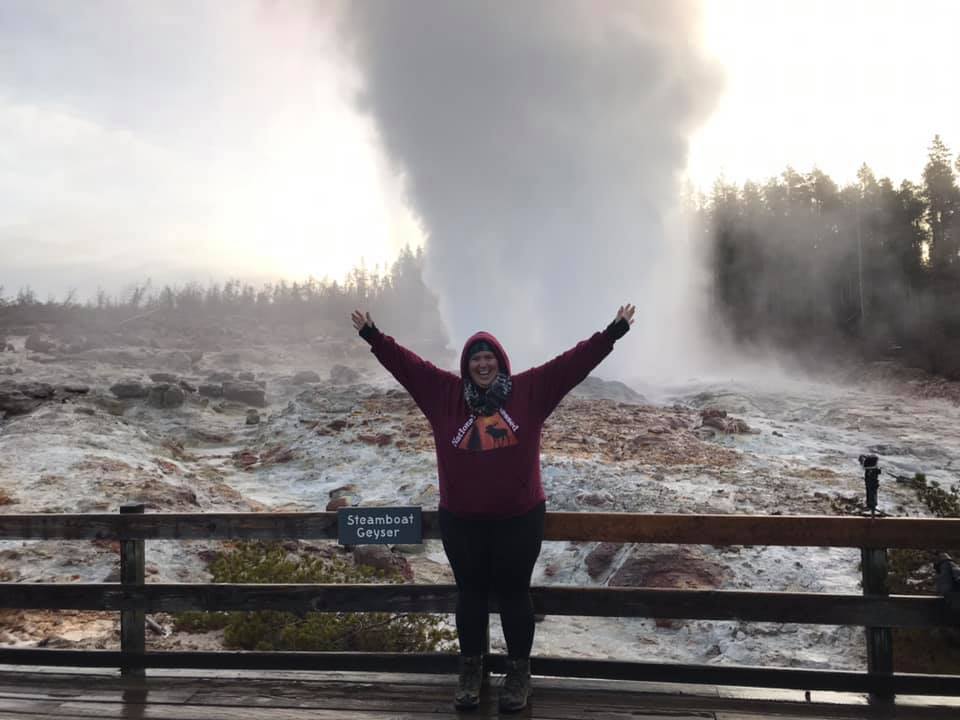 Make the Most of Your Time
For the first 48 National Parks on my journey, I was either a college student or a full-time field engineer for a tech company. I had school breaks, weekends, holidays, and 10 days of vacation time. My time to visit the parks was often limited. I might have a long weekend and I could either visit one park or two.
Sometimes, I would pick the longer visit in one park. Other times, I would visit two different parks. It would just depend on the parks and what I wanted to do in those parks. The key was I was doing WHAT I WANTED to do and making the most of my time in the park(s). I would make a list of everything I wanted to do in the parks and then make a priority list. Depending on how that how much time I had versus what is at the top of the priority list would dictate what parks I visited.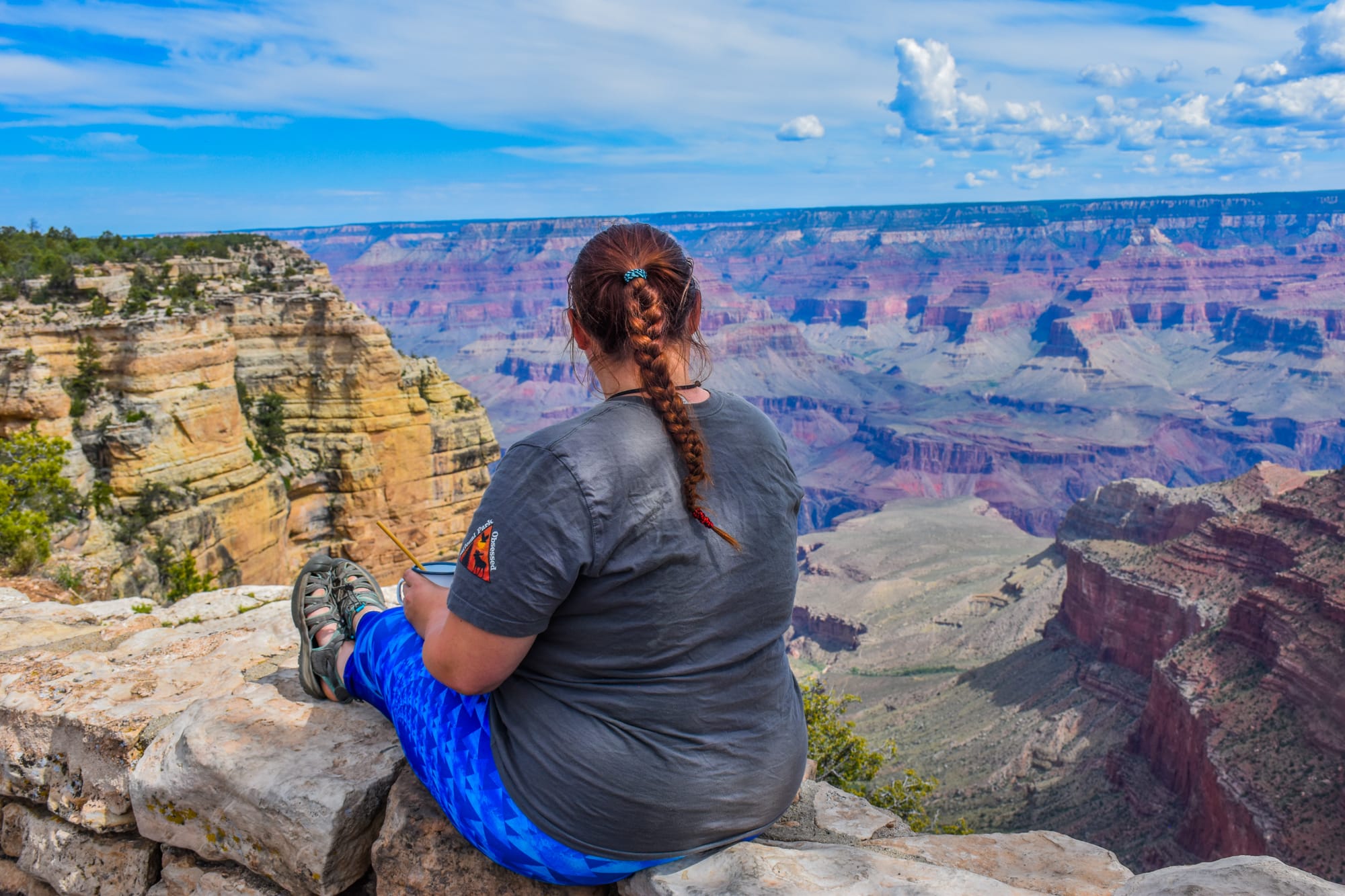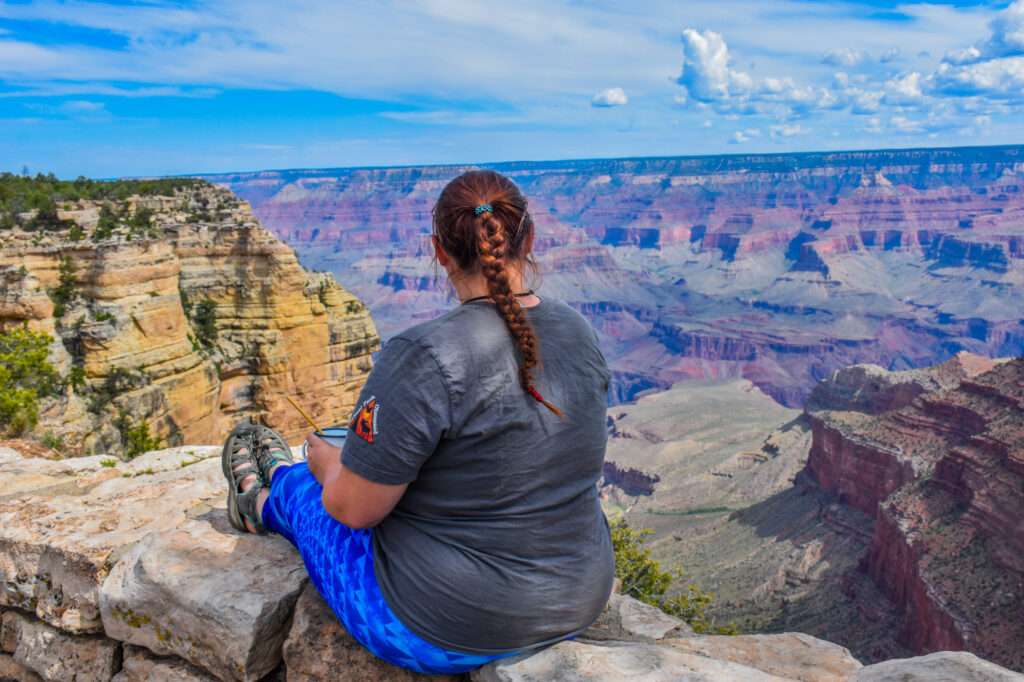 Winging It Doesn't All Ways Work
I'm a last-minute planner at heart. I don't like planning in advance if I don't have too and I'm usually solo traveling so it's a lot easier to work things out on the fly when you are solo. But sometimes things don't work out as you planned. I was living in Colorado and had accepted a job in Virginia. The first thing I did after accepting that job offer was head to Africa for a two-week safari. Then I did a two-week road trip as I moved from Colorado to Virginia which included stops in California. I made my first visit to Yosemite as an adult.
It was October and I figured the crowds in Yosemite National Park would be small enough that I could score a first-come, first-serve camping site. Yea, I was wrong. I ended up camping outside the park because everything was full mid-week in October. It was one of the first times I really learned to adjust things on the fly and to always have a Plan B.
You can Visit a Park More Than Once
Unless you have unlimited time and unlimited money, odds are you are not going to get to see everything you want on your first visit. Most parks need multiple visits to really knock everything off your bucket list. As this is your adventure through the National Park, there is no reason you can't visit a park more than once on your journey.
I have revisited several parks during my National Park adventures. I have been to Theodore Roosevelt National Park twice. The first time, I hit the North and South Unit and did most of the major shorter hikes. The second visit was planned to hit the third unit and then do two of the park's longer hikes. I got injured in Isle Royale National Park so the plans changed.
Another park I have visited multiple times is Yellowstone. I'm on my sixth trip since I started this journey through the National Parks. I just can't help but stop when I'm in the area. Trips ranged from a short day trip to a two-week trip. I visited Kings Canyon National Park twice. My first visit was in late spring and the main section of Kings was still closed due to winter weather. The second time was a late summer visit so I could see the main canyon in Kings and do some hiking.
Technically, I met my visit requirement in Wrangell – St. Elias National Park. I hiked four miles and spent a day and a half in this massive 12 million-acre National Park. I knew when I made the last-minute decision to stop in Wrangell that I would be making it a point to visit again.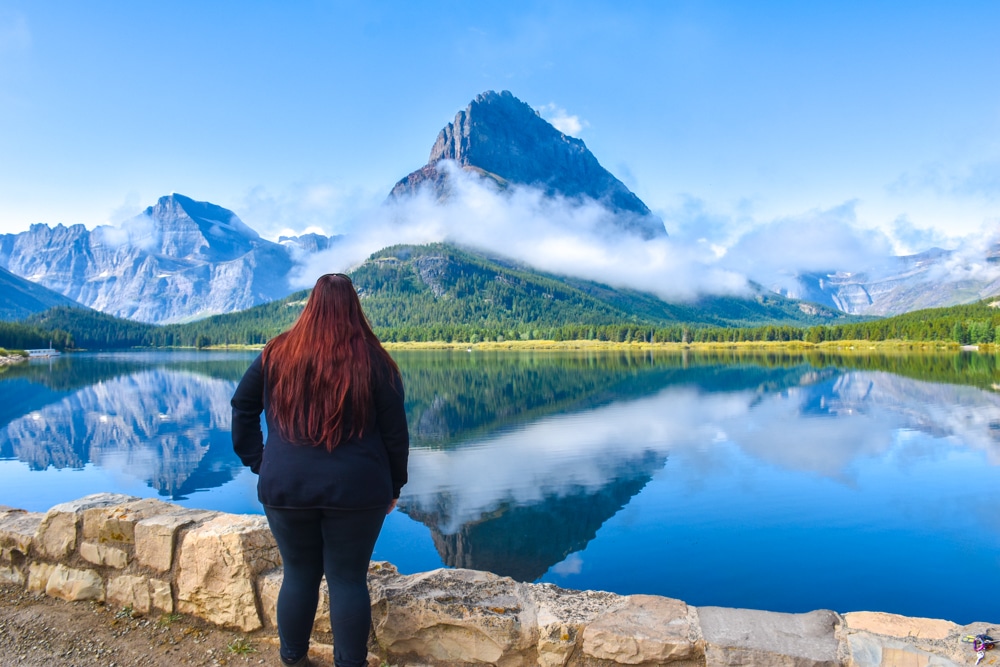 Be Flexible, Things Beyond Your Control Will Happen
No matter how well-laid your plans are, SHIT HAPPENS and it will be beyond your control. COVID is a prime example of this. I had a solid plan for hitting my remaining 8 parks in 2020 and ending my journey with sunrise mimosas in Haleakala on my 30th birthday. I was going to finish my goal and then COVID showed up.
I tried to salvage as much of the plan as I could and to that end, I ended up spending 2.5 weeks in Alaska. Most of that in quarantine in a hotel room in Juneau due to someone on the small boat cruise getting a false positive on their COVID test. My 2021 plans hit a roadblock when I didn't get manage to snag a Katmai National Park camping reservation. A friend of a friend of a friend heard of my plight and offered me a space in their Brooks Lodge room (woot!!!!!!).
The journey through the National Parks is a wild ride. You are going to run into plenty of things you can't control and could ruin your trip. Don't let it. Just be flexible and be ready to adjust and be creative to solve problems.
You might need a vehicle in Alaska that is allowed on a gravel road so you can participate in the Denali Road Lottery and 3 months before that you meet a random girl in a banana suit hiking in Crater Lake who happens to be moving to Alaska and things this thing she has never heard of sounds fun. So she agrees to meet you in Denali to drive 92 miles into the wilderness with you, a total stranger she met for about 30 mins.
How Much Money It Would Cost
When I decided to visit all the National Parks, I was 19 and a college student. I had no idea what I had gotten myself into. I figured it would be a fun way to explore the United States and gave me a goal to work towards. I wasn't thinking about how much this little goal was going to cost.
On the surface visiting the National Parks is a moderately priced hobby. As hobbies go it is can be a little pricey but there are plenty of ways to keep the costs from being excessive. You can camp instead of staying in hotel rooms. You can plan road trips where you drive your own vehicle. You can buy your outdoor gear on sale. You can travel in the shoulder seasons. You can take advantage of credit card miles.
I have no real idea what I spent visiting the National Parks. I didn't track my spending. I'm not even sure I would be able to calculate it. I took advantage that I was a traveling field engineer. My work took me all across the US. When I could, I planned my trips such that I would have the weekend on location and could spend the weekend in a National Park. I used points to by airline tickets and used my several cross-country moves to do road trips and visit the parks.
If I had to guess, I suspect my total cost is in the range of $40,000 to $60,000. Which as I'm writing this, I'm thing HOLY CRAP. Did I really spend that? When I break it down and consider there are 63 National Parks in 30 states and 2 territories. That's about $600 to $1,000 per park visit. That makes sense given I have been based in the Eastern US for most of my park adventures and either had to fly or drive 800 plus miles for the majority of park visits.
Between 32% and 45% of my cost is the 8 National Parks in Alaska. I am doing a lot of BIG high-cost trips to these parks. I am backpacking for a week in Gates of the Arctic and Kobuk Valley. I'm spending 4 days at Brooks Lodge in Katmai National Park. I did an expensive custom tour of Lake Clark National Park and I'm doing a small boat cruise to Glacier Bay National Park.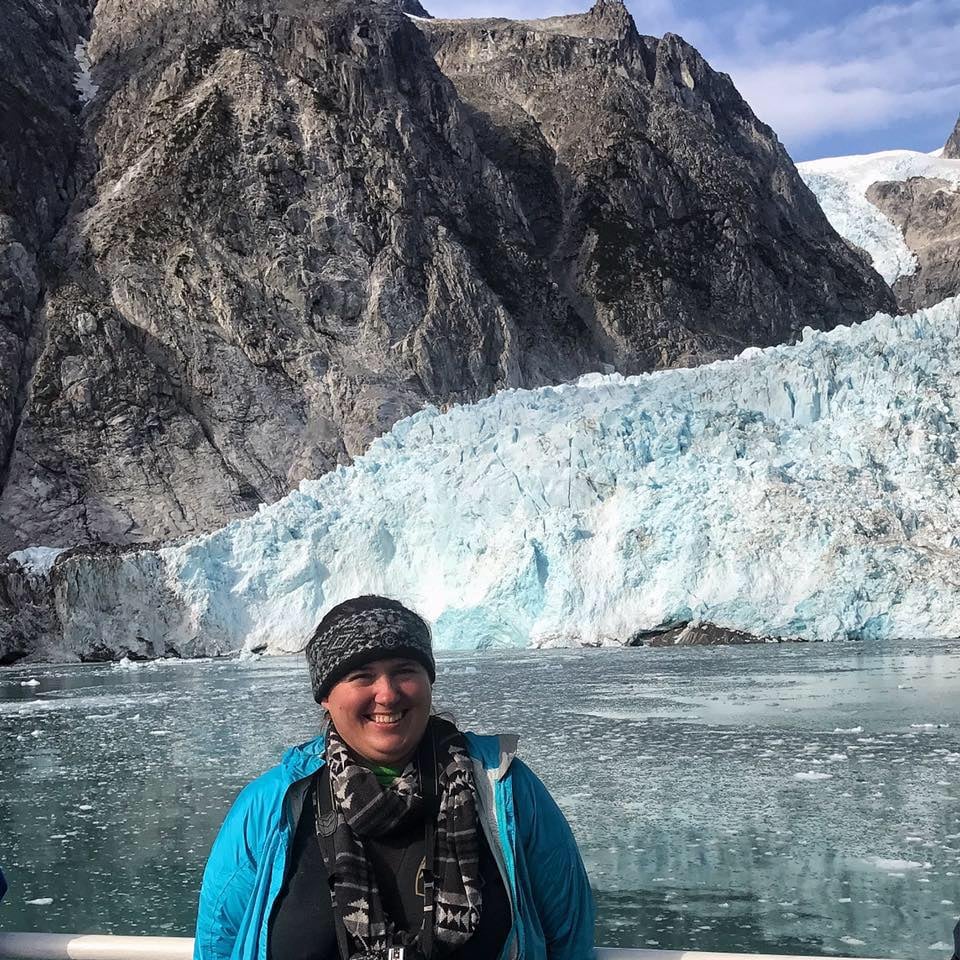 You Shouldn't Track You Costs, Sort of.
When I broke down the cost of visiting the Alaskan National Parks in an article on this site, I asked a number of my friends if they'd share what they spent. I got a lot of "I didn't track," "I didn't want to know," and "here is a rough guestimate." One answer that stands out was "I didn't want to know. "
That's me. I didn't want to know the big picture of what I was spending visiting the National Parks. So I didn't track it.
At the start of every year, I make a budget based on my expected income for the year. I have most of the traditional line items such as housing and food, but one special thing my budget has is a specific amount set aside for travel. The money is specifically set aside for funding my travels in that year.
I never thought about the costs of my National Park Adventure as a whole. I didn't want to or feel the need to. I was spending money I had set aside for travel on travel. I focused on that year's trips and used my budget for those trips.
Start Saving for the Expensive Parks
Of the 63 National Parks, there are few parks that are significantly MORE expensive to visit than the rest. These are the parks in American Samoa, Alaska, Hawaii, United States Virgin Islands. There is just no way around it. These parks are going to be the most expensive part of your journey through the 63 National Parks.
If you are serious about visiting all the National Parks, you should start saving for those expensive parks. I suggest getting a separate saving account and starting to save some amount every month for those parks. It doesn't take much but it will add up.
If you start saving $20 a month for your visit to these parks. In 5 years, you will have $5,200. It is doable. Look at your budget. How much do you eat out? Try eating at home one extra night a month. Do you go out drinking with friends? Have a beer instead of a cocktail. Have one beer instead of two. Consider bringing you lunch rather than eating out. Get a separate savings account and set up an automatic transfer for the day after payday and just let the money build.
If you can up it to $100 a month, you are looking at $26,000. If you are saving more than $100 a month, you might look into conservatively investing that money with a company like Betterment. Betterment is a low-cost investing platform that allows you to set goals and will automatically deposit and invest your money based on your specific goals. I use Betterment to invest the money I'd like to keep easily accessible but don't need immediately.
No matter what amount you save it will add up. Then when you finish visiting the easier to get to parks, you will have a small war-chest of funds ready and waiting to tackle these parks.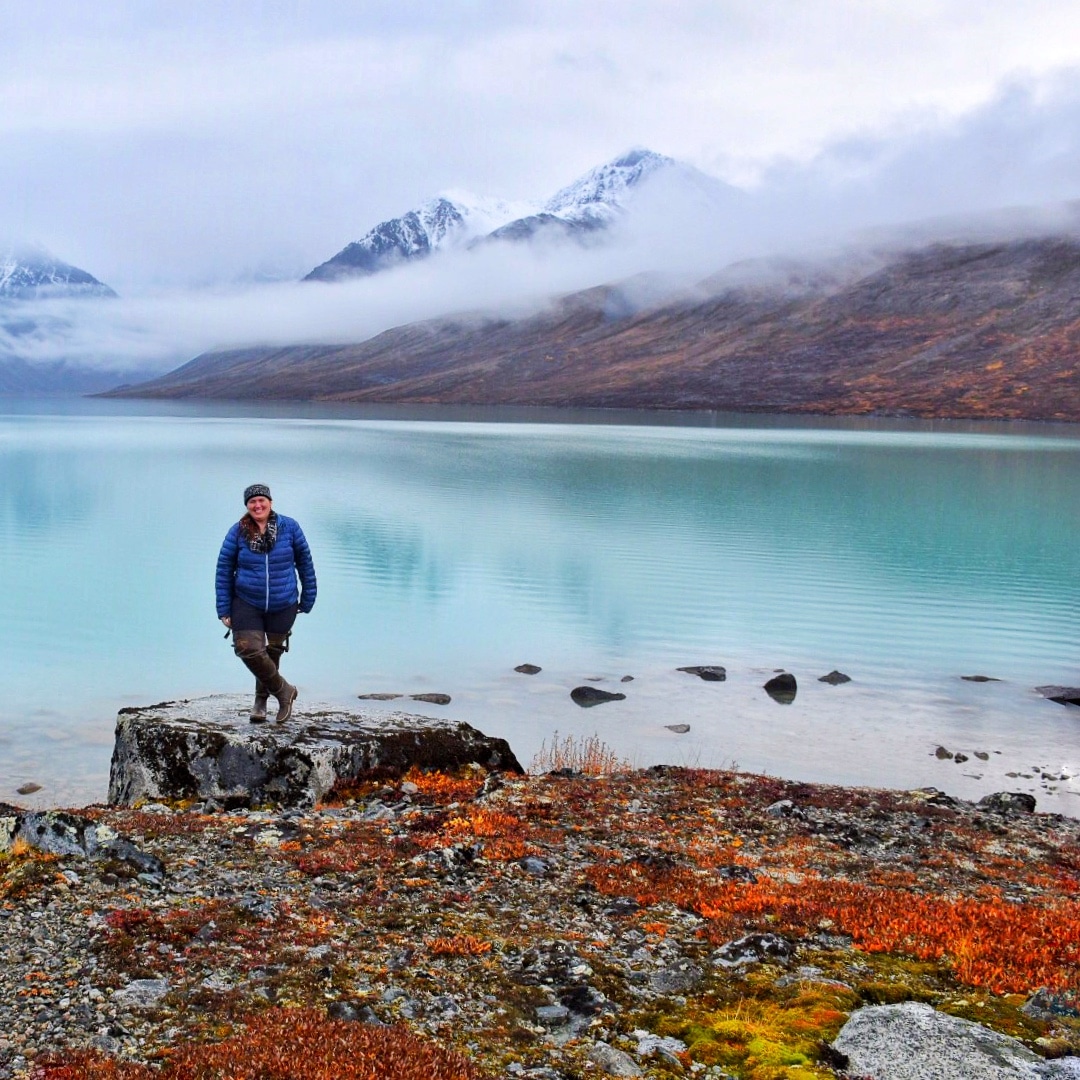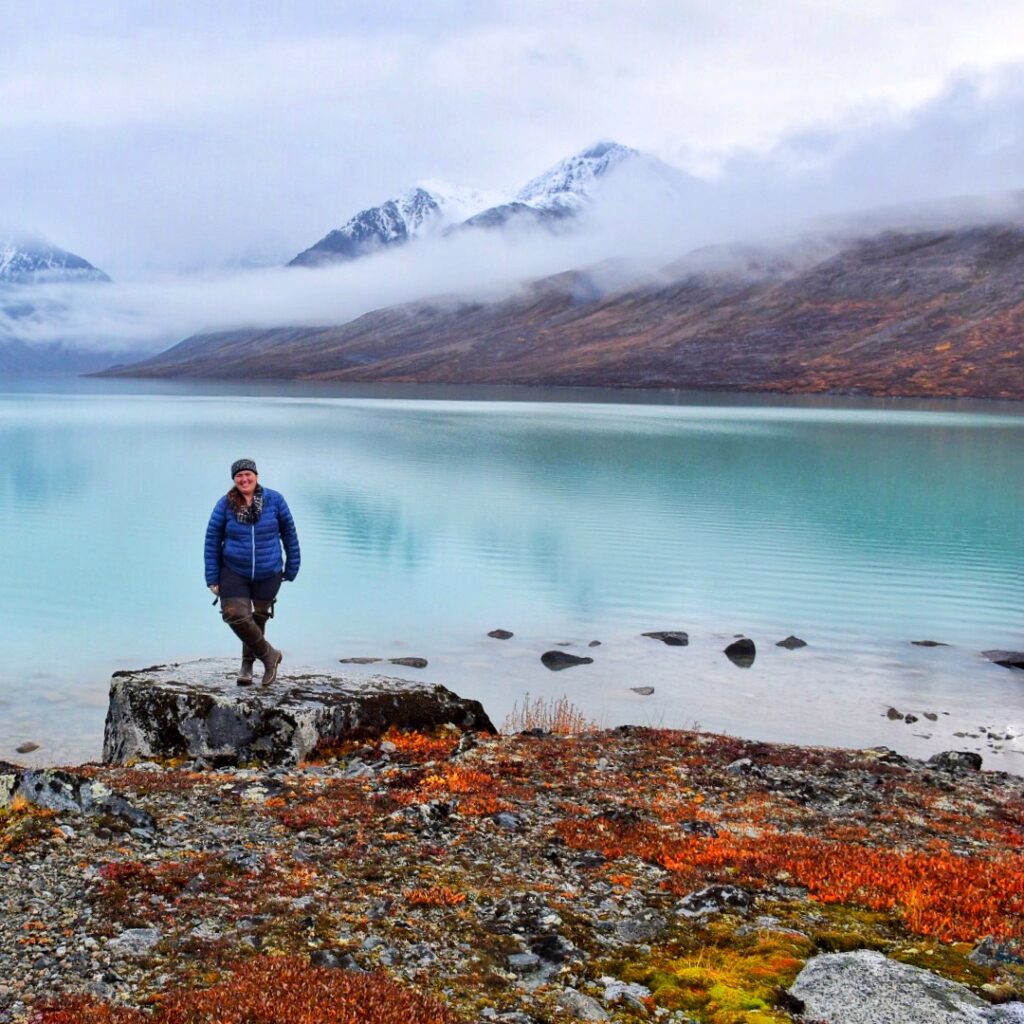 Live in the moment
It is easy to get bogged down on the big picture and get so focused on visiting ALL 63 National Park that you forget to be in the moment. You don't always need to be focusing on the next national park. Live in the moment. Enjoy the park you are standing in. Don't let your goal of visiting all the national parks become a journey about ticking boxes on a checklist.
Live that moment. Stop and enjoy the sunrise. Sit by the geyser and wait for it to erupt. Spend an extra day so you can hike that amazing trail you hear about from other hikers. This adventure is about seeing the amazing sights of the United States. You don't want to get to the end of this journey and realize you never really stopped and looked at the amazing places you have seen.
Take Pictures with the Park Signs
I hate to admit this but I didn't really make a point of taking photos with the park signs until I was more than halfway through the parks. I have no idea why but I just didn't feel like it. Now looking back, I regret that decision. So even if you don't think you don't want them, TAKE PICTURES with the damn sign. It take a couple minutes and you have them if you ever decide you want them.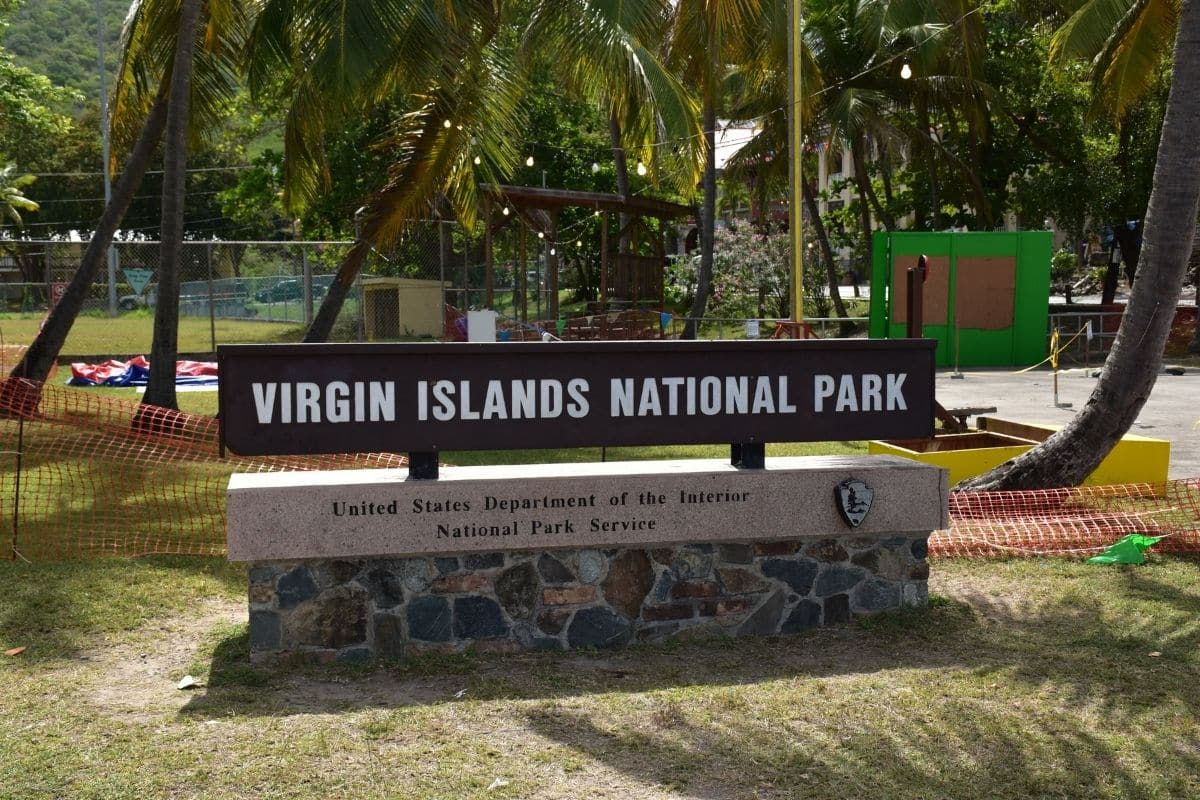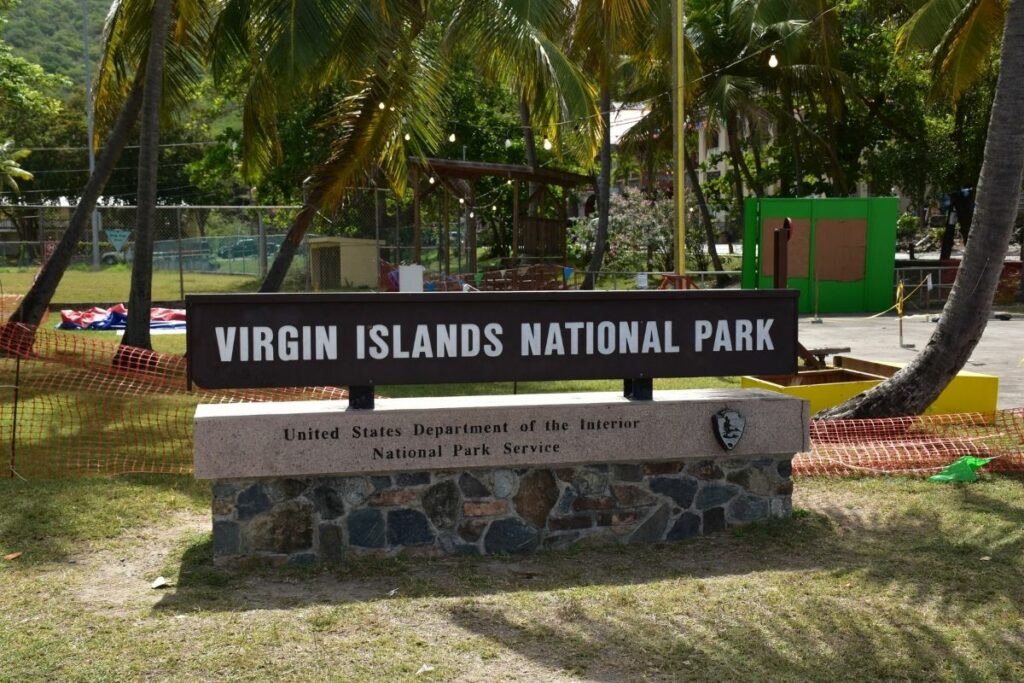 Decide What You are Collecting before You Start (or as early in your journey as possible)
Just about every National Park has a gift shop. Some have a decent-sized room full of an entire range of options. Other are just two bookshelves in a corner of the visitor center. No matter what kind of gift shop it is, you will find a range of collectible items this can include books, stickers, patches, mugs, shot glass, t-shirts, and a lot of other collectible items.
I started out collecting t-shirt but then realized between the parks and college I had about 75 different t-shirts and I was only a sophomore in college. So I gave up on t-shirts and switched to postcards, iron-on patches, and stickers. I framed a few of the postcards and they sit in my office. The stickers occasionally end up on things like my walking boot or my water bottle. I STILL haven't decided what I want with the patches but they live in my desk drawer for now.
I suggest keeping the collectibles small and lightweight and under $20. I'd save the more expensive collectibles for special parks or items focused on the goal as a whole. The National Park of American Samoa is a pain to get to. When you get there it's a special thing, this is one of those parks that is t-shirt and hat worthy in my book. I also have a National Park Wall Map I use to park off the parks I visit.
My suggested collectibles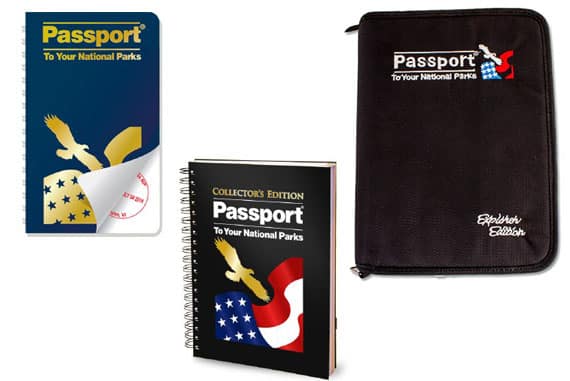 Sort and Back-up Your Photos Immediately After the Trip
Even the most casual photographer will find themselves with a couple of hundred photos from their national park adventures. Organize your photos as soon as you get back from your trip. You will thank me later. There are a lot of ways to sort your photos. It has taken me a lot of time to refine my photo organization system.
The first thing I do is pull my photos off the SD card onto the computer. After that, I rename the files. My files are named YEAR_Month #_Date Taken (number). I then sort the photos into their respective folders. My folder system is Continent -> Country -> State -> General Location (such as the Park or City) -> Subfolders as needed. My subfolders depend on the park. For Pinnacles National Park, I have my photos divided by trail. For Yellowstone, I have general landscape photos broken out by region then by specific area. My wildlife photos are sorted into folders by animal species then sort by location.
I'm neurotic about my photo back-ups. I got burnt a few years back and completely changed my system. I back my photos up in three different places. Two hard drives and online backup software. Once I get my photos sorted, I upload them to my two photo hard drives. The first hard drive is 6 TB Hard Drive that is my day-to-day easy access hard drive. It lives on my desk and is pretty much always hooked up to my laptop. My second hard drive is a 5 TB portable hard drive that I store in my gun safe. This hard drive only comes out when I'm uploading photos. This one is just in case something happens to my home and the desk hard drive is damaged.
I then use a backup software called BackBlaze to back up my computer and the day-to-day hard drive. BackBlaze is a cloud-based backup program that for $6.00 a month backs up an unlimited amount of data automatically. Every day between 9:00 pm and 7:00 am, BackBlaze automatically backs up all the files on my computer and hard drives. If something ever happens to my computer, all my files are on BackBlaze. I can log on and restore my files any time I need them. BackBlaze isn't meant to provide day-to-day access to your files, it is simply a backup program.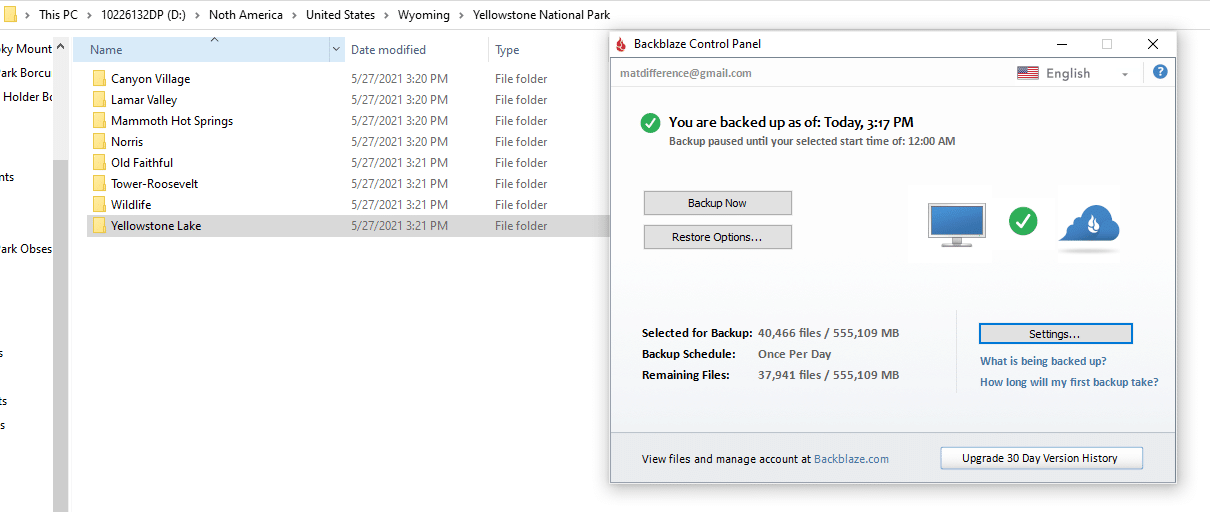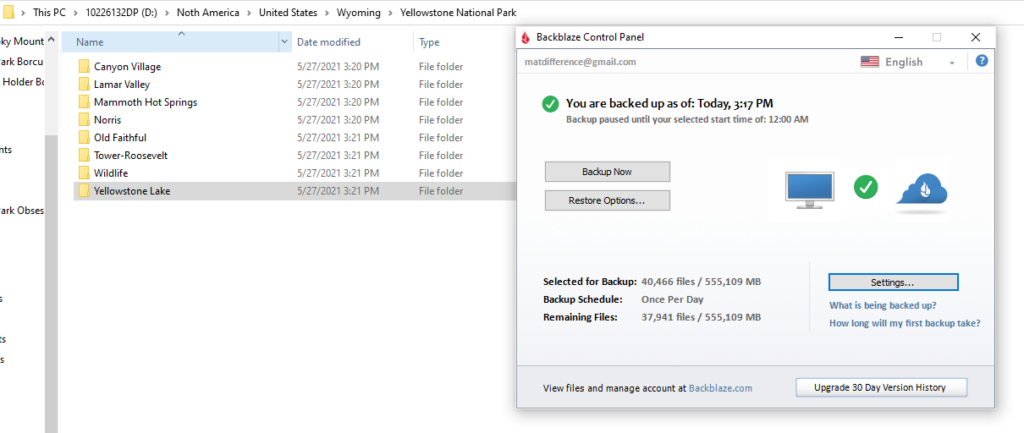 Final Thoughts on Things I Wish I Knew Before Trying to Visit All the National Parks
I hope my experiences can help you avoid a few of my mistakes and help you have an amazing journey through the National Parks. If you have been to all 63 National Parks, what would you add to this list?
Save of Later: 13 Things I Wish I Knew Before Trying to Visit All the National Parks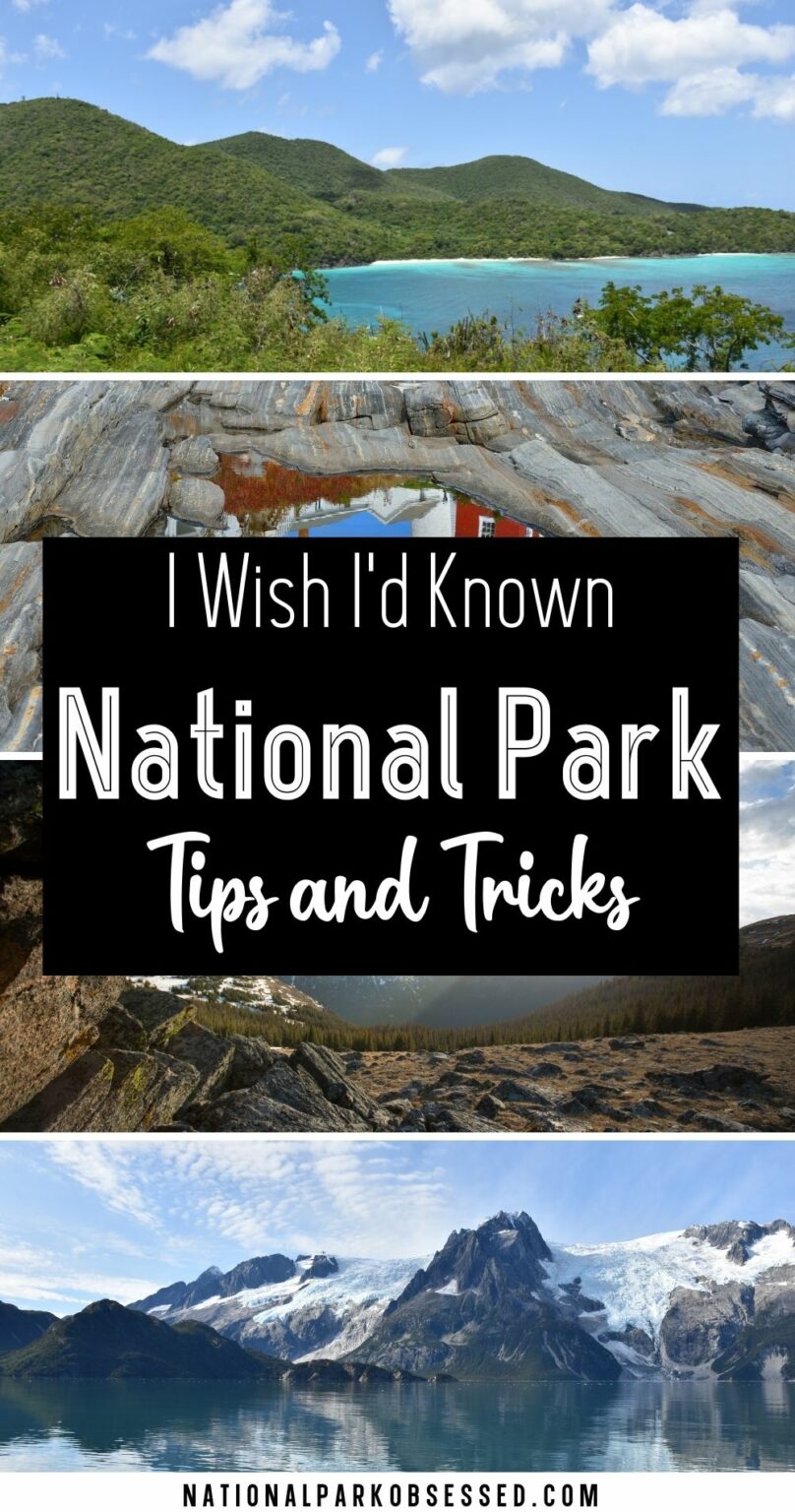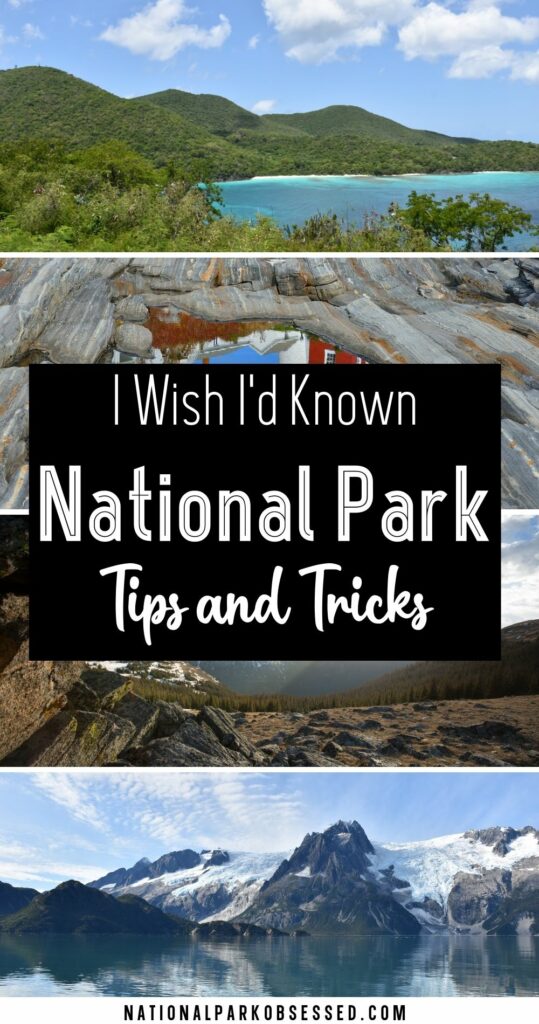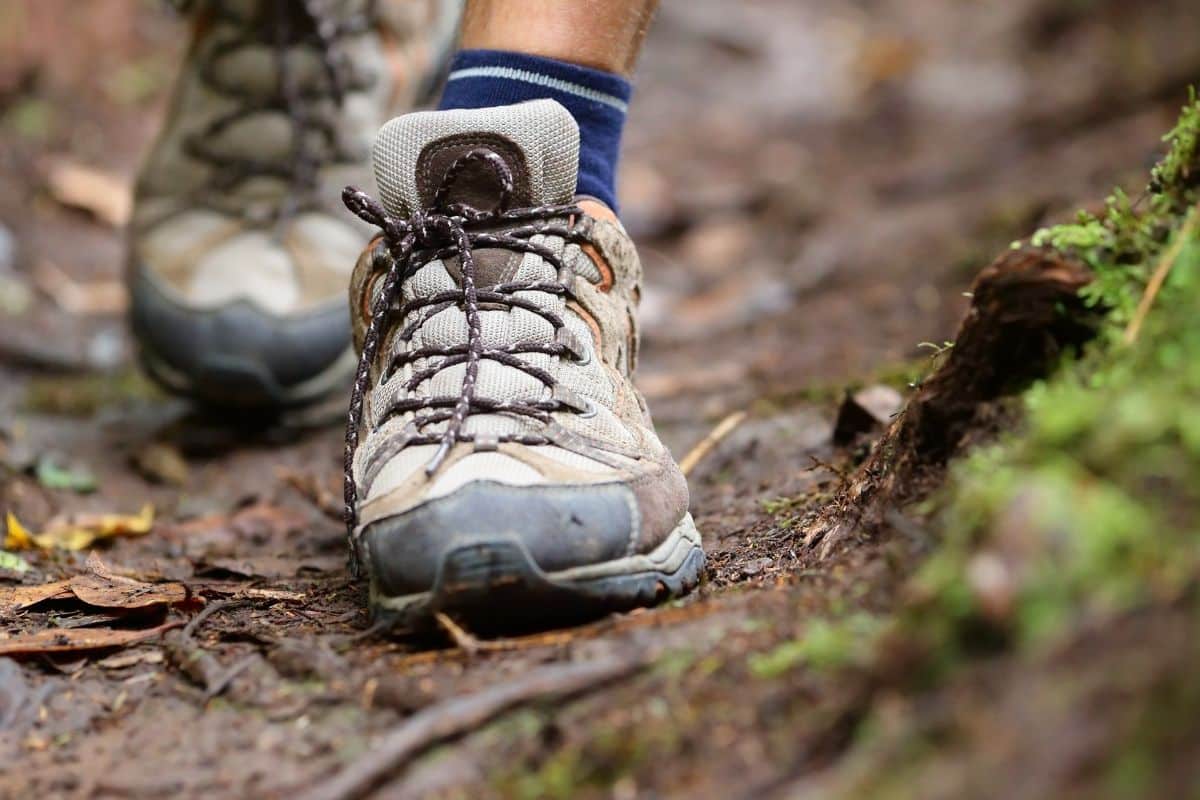 On this site, we promote travel to the United States and beyond that are the traditional lands of  Indigenous and First Nations peoples.
With respect, I make a formal land acknowledgment, extending my appreciation and respect to these lands' past and present people.
To learn more about the people who call these lands home, I invite you to explore Native Land.
National Park Obsessed assumes no responsibility or liability for any errors or omissions in the content of this site (NationalParkObsessed.com). The information contained in this site is provided with no guarantees of completeness, accuracy, usefulness or timeliness. You are encouraged to conduct your own due diligence before acting on the information provided on this site and should not rely on the opinions expressed here.
There is an inherent risk in all outdoor recreation activities, the reader assumes all responsibility for their own personal safety.
We are a participant in the Amazon Services LLC Associates Program, an affiliate program designed to provide a means for us to earn fees by linking to Amazon.com and affiliated sites.
Get a FREE 63 National Park Checklist