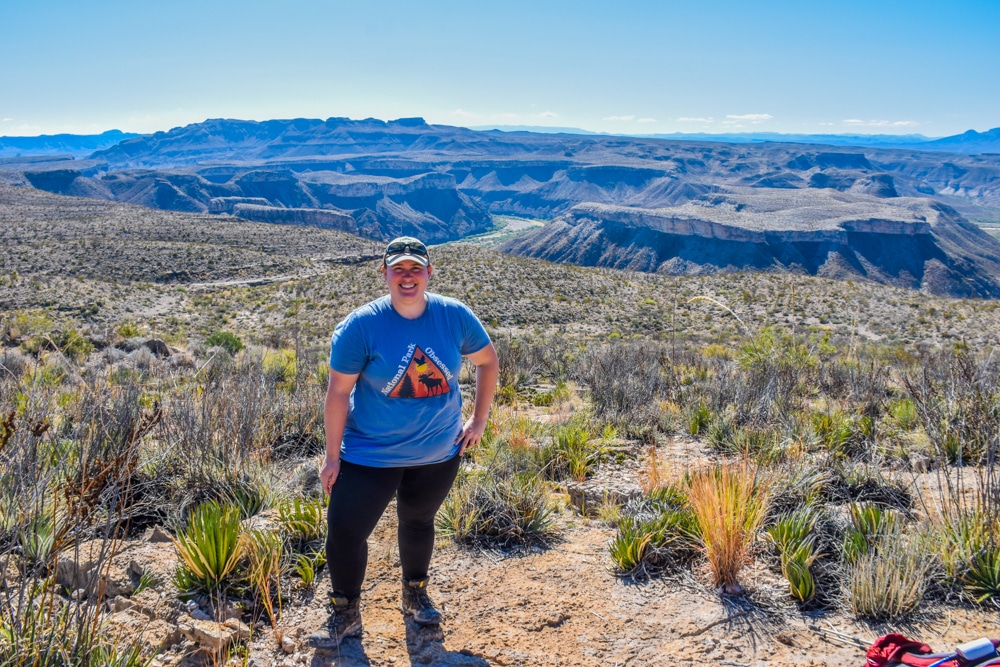 My Top Ten National Park Moments 2019
This post may contain affiliate links, meaning if you book or buy something through one of these links, I may earn a small commission at no extra cost to you! Read the full disclosure policy here
---
2019 has been a busy year here at National Park Obsessed and I mean BUSY. It's been a year full of National Parks, flights, road trips, and being stuck in my office working on the website. I have loved every minute of it and can't wait to see what 2020 holds for me. I am going to share my top 10 National Park moments for 2019.
2019 Adventures by the numbers
National Parks Visited: 13
National Parks Checked Off: 5
Miles Driven: 12,000 plus miles
Miles Hiked: No idea, probably pushing 500 miles
Help support this site by purchasing one of our National Park Shirts, Poster, and other gear. Every purchase includes a donation to the national parks and helps keep National Park Obsessed's website free to use and producing more national park guides.
Looking for more help planning your next adventure? Join the National Park Obsessed Facebook Group here to connect other national park lovers, trade advice, or see inspiring photos of the National Parks?
Countdown of My Top 10 National Park Moments from 2019
10. Driving to the Racetrack in Death Valley National Park
In March, I flew out to do a week-long road trip to Death Valley. The Racetrack Playa is home to Death Valley's mysterious moving rocks**. Getting to the Racetrack isn't the easiest thing in the world, it a 3.5 hour 83-mile drive one-way on a rough gravel and dirt road. The road is listed as "sharp rock; requires heavy-duty tires." I had a rental SUV with street tires and didn't want to risk a $1000 plus dollar tow. So I partnered with Farabee's Jeep Rentals to make the drive out to the Racetrack Playa.
Farabee's gave me a 1 day rental of their specially outfitted Death Valley Jeeps. The jeep had off-roading tires specifically chosen for Death Valley roads and a two-inch lift to increase ground clearance. I picked up my Jeep and made the long drive out to see the moving rocks.
The drive out to the Racetrack Playa is long and slow but it was amazing to get out there and get to walk out onto the playa and explore the collections of rocks and their tracks.
** Researchers have figured out why the rocks move but I ignore this because it takes the fun out of it.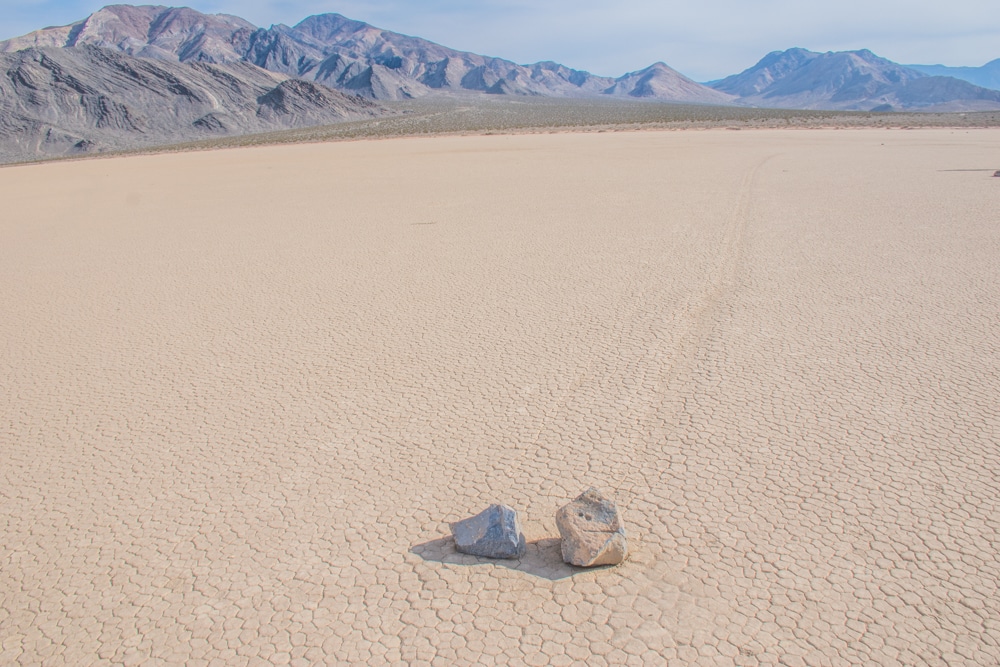 Get help planning your Death Valley National Park Trip
9. Finally seeing the Elk of Great Smoky Mountain National Park
I am regularly up in the Great Smoky Mountains National Park, and yet until this year, I had NEVER seen an elk in the park. The elk was reintroduced to the Cataloochee area on the North Carolina side of the park in 2001. They have been slowly expanding their range since their reintroduction but they are still limited to the eastern half of the park and I spend all of my time in the western half of the park.
It's not that I have anything against the North Carolina side of the park, it's simply that I live in Knoxville and the Tennessee side is closer and I can day trip up to the smokies. Last spring, I took two days and made the drive over to Cataloochee and spent the day exploring the area and watching the elk.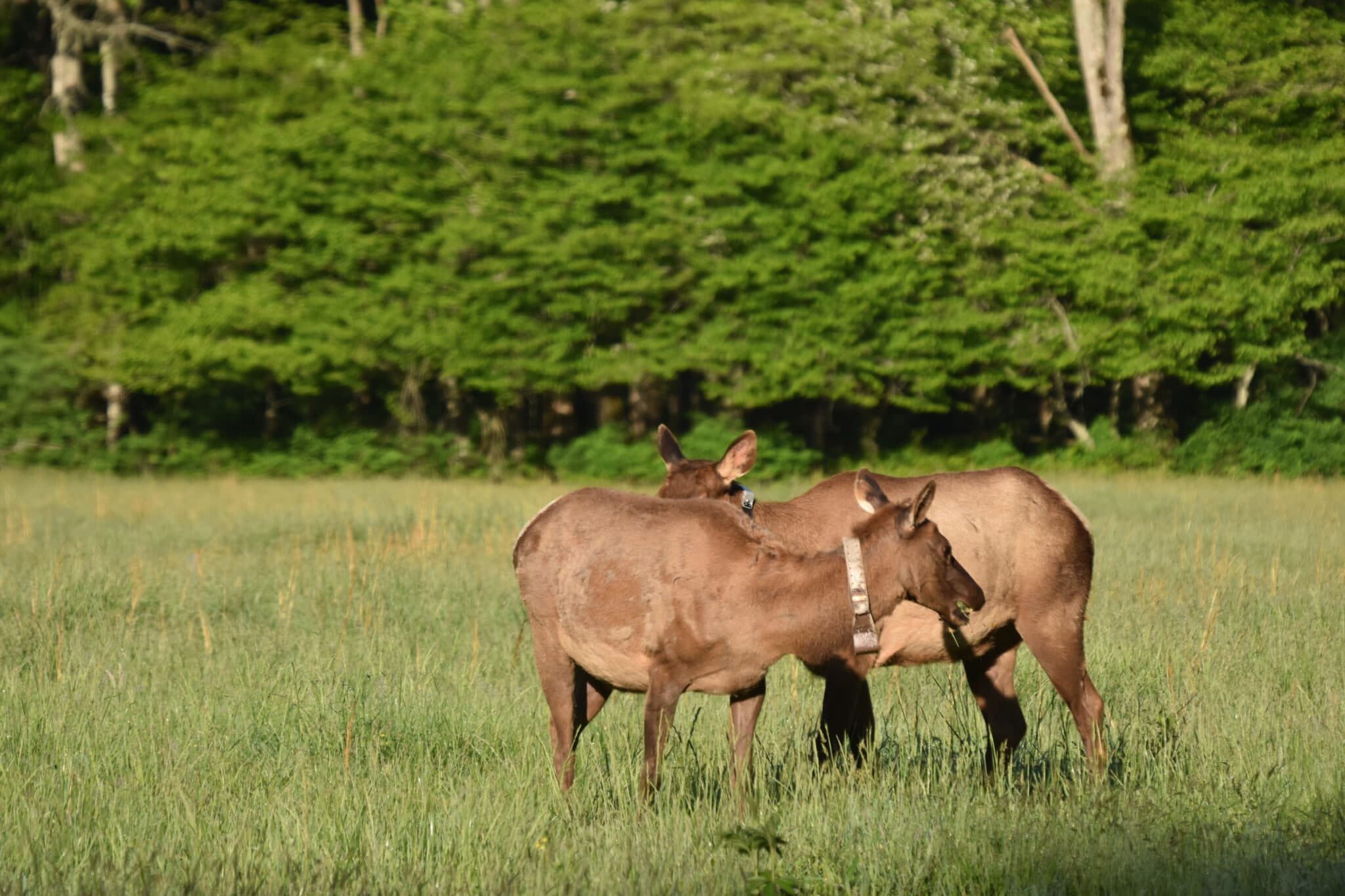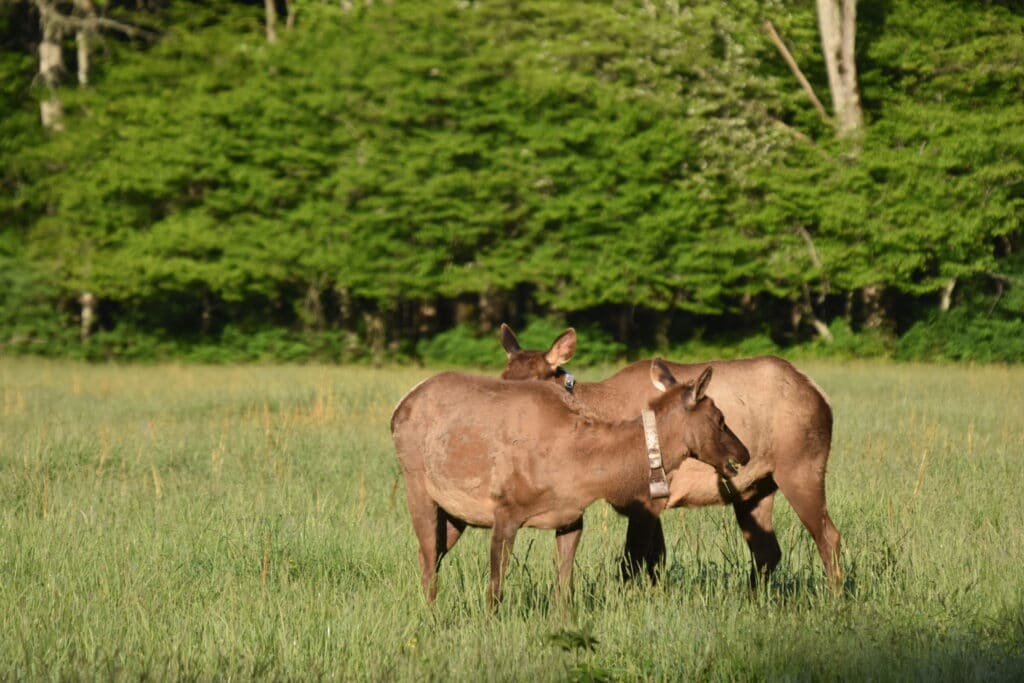 Get help planning your trip to Great Smoky Mountains National Park
8. Solo Camping on East Anacapa of the Channel Islands National Park
When I booked two nights of camping on East Anacapa Island, the ferry operator seemed a little surprised. I knew the island was small and there were not a lot of things to do but I wanted extra time to make the most of my visit. East Anacapa is one of the most visited islands in Channel Islands National Park, but it one of the least popular islands for camping. When I arrived, I discovered that I was the ONLY camper on the boat and the ONLY camper on the island. I had the entire campground and island to myself. Well, that isn't exactly true. I was the only human visitor but there were 10,000 plus Western Gulls squawking on the island.
I really enjoyed the solitude of being the only camper on the island. I didn't have to worry about other camper making noise or shinning flashlights near me. The gulls were annoying for about 3 hours then their squawks blended into the background. I explore the island and found several coves with sea lions and enjoyed watching the soap opera that is a western gull colony.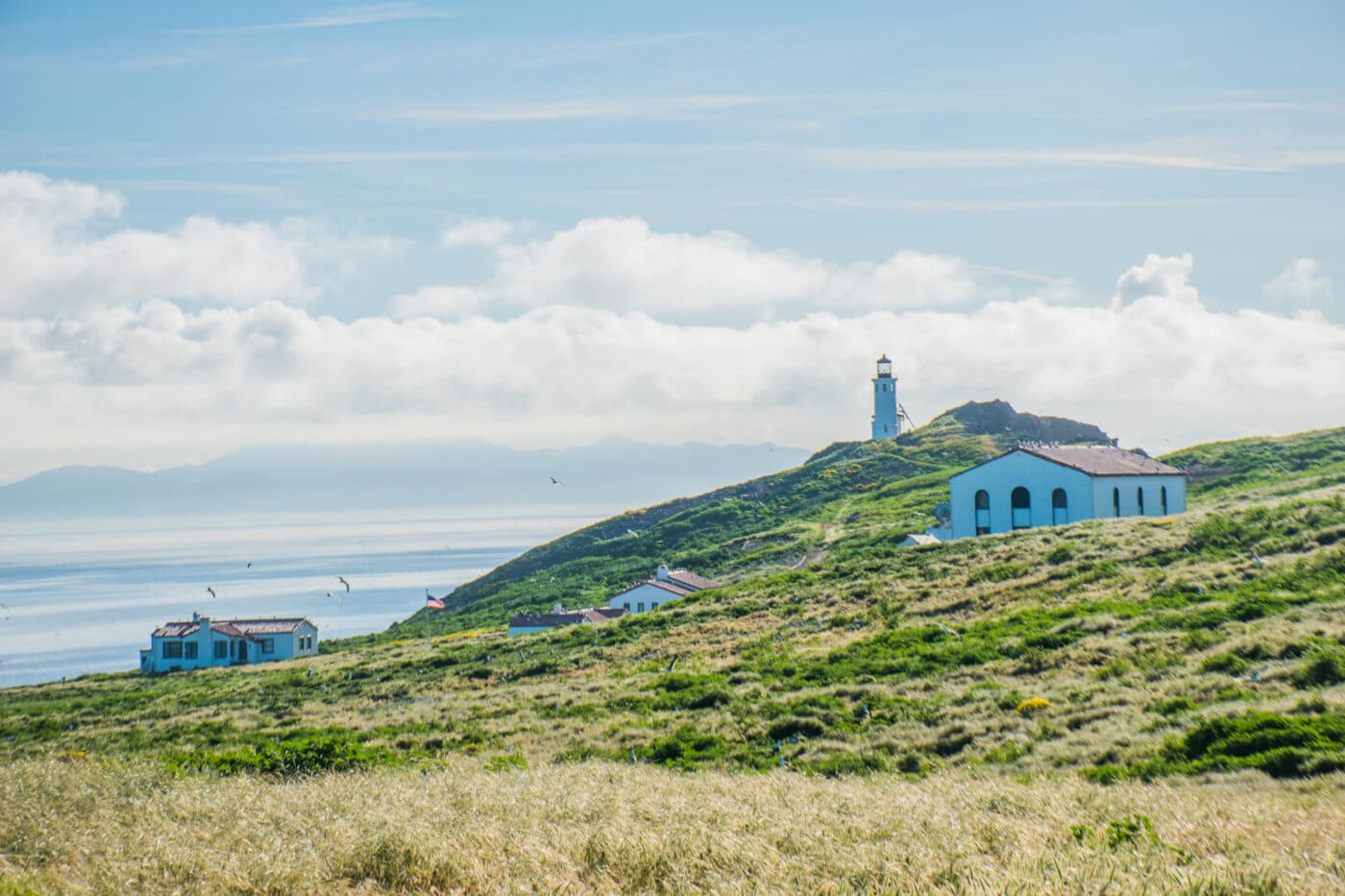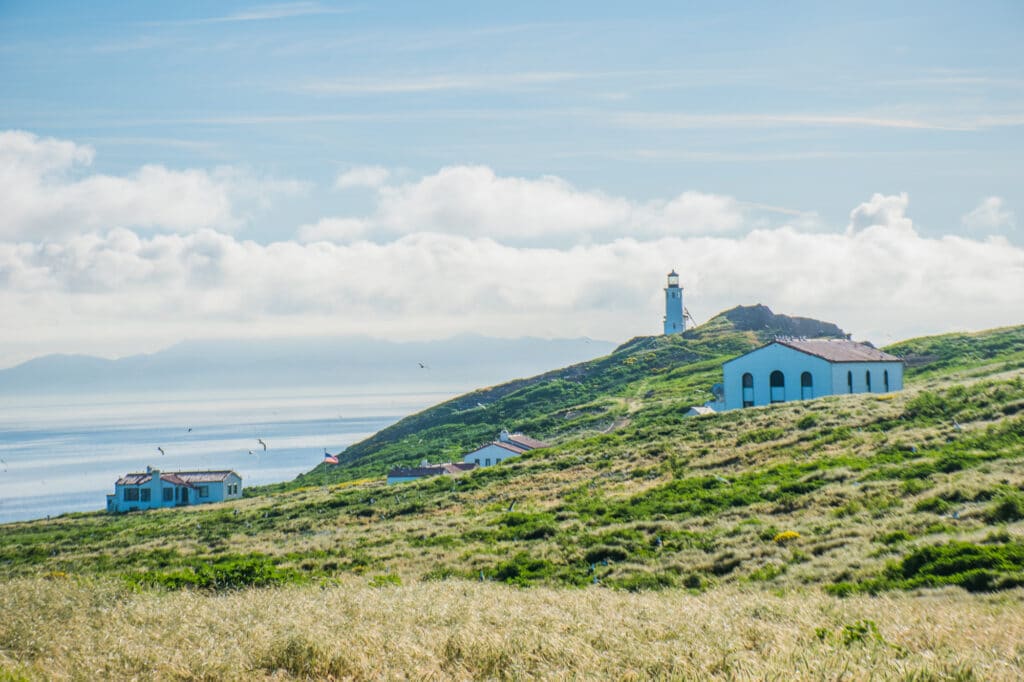 Get help planning your trip to Channel Islands National Park:
7. Driving the Going-to-the-Sun Road
This year's trip to Glacier National Park was special. This was my third trip to the park but the first trip where I got to drive the Going-to-the-Sun Road. I had done the road before but I was 8 and didn't get to drive the car. On my second trip to Glacier, the Going-to-the-Sun Road was closed for the season. I had a conference in Montana and I planned a fun-filled four days of hiking and exploring. Things didn't quite go as planned but I did get to visit Glacier National Park.
Getting to drive the 50-mile Going-to-the-Sun Road was one of the big-ticket items on my National Park bucket list. I spent an entire day driving from East Glacier to West Glacier and back. I started my day early and had fun enjoying all the views.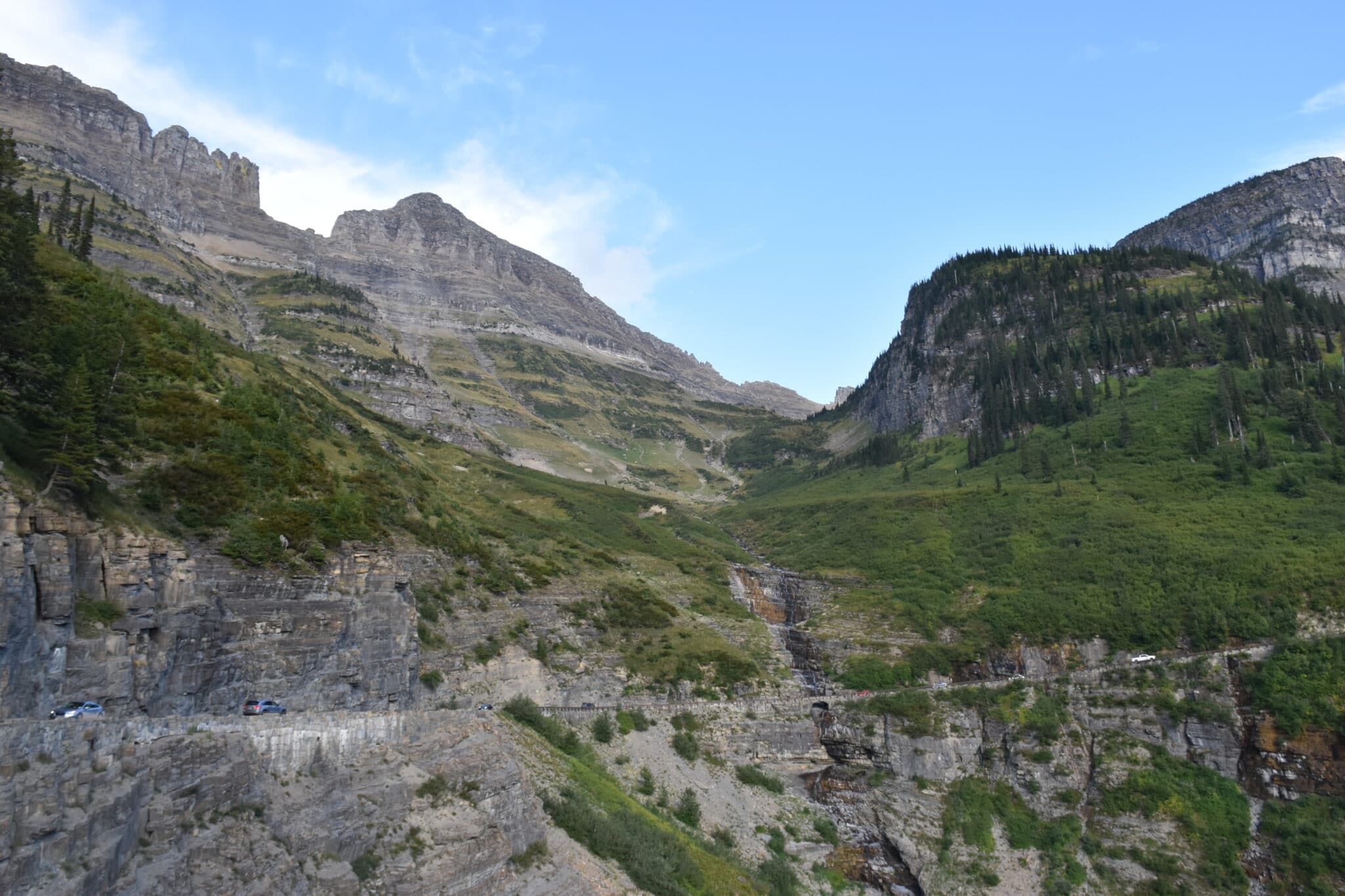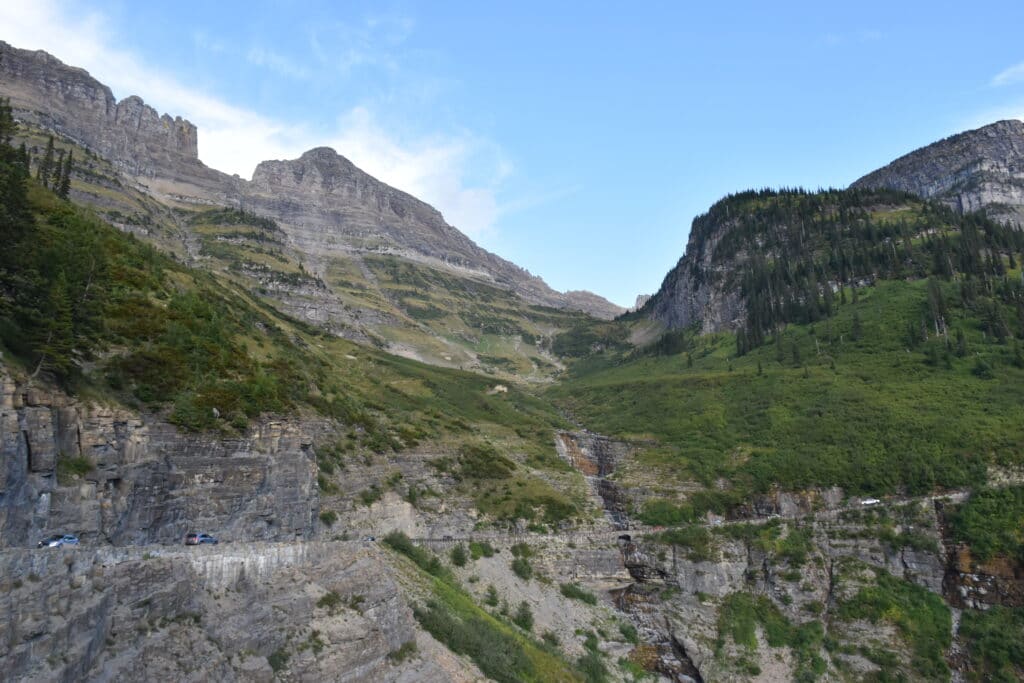 Get help planning your trip to Glacier National Park
6. The Wing-it Backpacking Trip in Isle Royale National Park
When the trip to Isle Royale National was planned, I was going to spend the week kayaking but there were a few hick-ups and it became a backpacking trip. I planned a 6-day backpacking trip to Isle Royale in less than 48 hours and borrowed gear. I didn't have any of my backpacking gear or hiking boots with me. But I made the best of it. I mapped out a 35-mile route and took the ferry out to the island.
Once on the island, I quickly realized that the lack of hiking boots and heavier than usual pack was going to be an issue so I had to adjust my campsites. Overall, I fell in love with this remote park and enjoyed my time on the island even if it gave me tendinitis and put me in a walking boot for 8 weeks.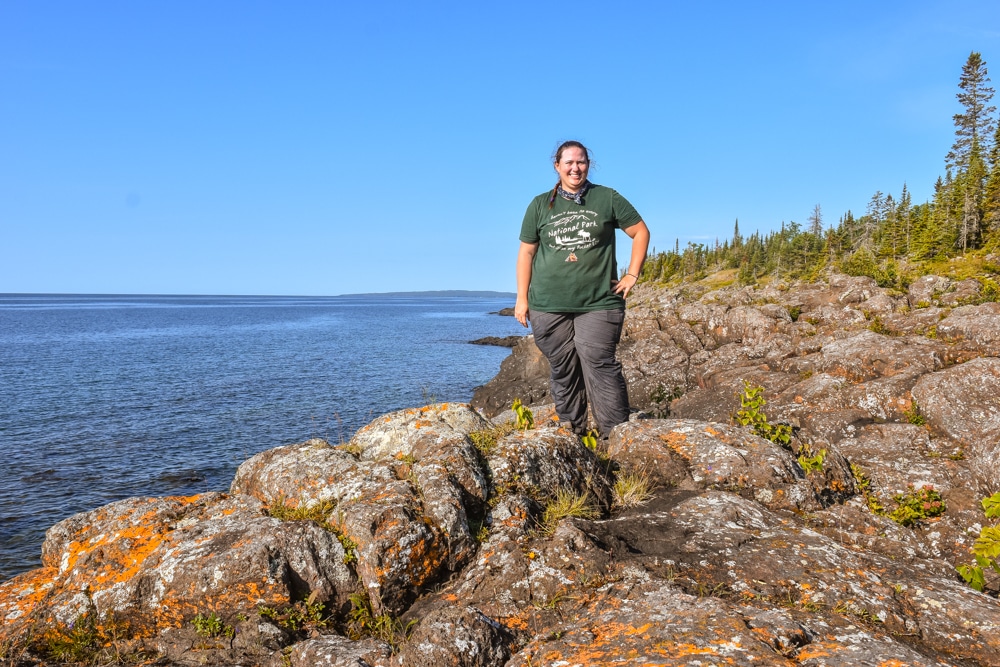 Get help planning your trip to Isle Royale National Park:
5. 5-National Park Road Trip in a Walking Boot
Pretty much since one of the 2019 travel blogger conferences was announced in Billings, Montana, I had a giant road trip planned. Little did I know my Isle Royale National Park trip would throw a major wrench in that plan. On day 6 of my Isle Royale trip, I knew something was seriously wrong with my right foot. I originally suspected it was a stress fracture but it turned out to be a severe case of tendinitis and I need to be in a walking boot. Given my foot wasn't broken, I was allowed out of the boot to drive but when out of the car I need to be in my walking boot.
So, I pretty much stuck to my road trip plan other than stripped out ALL of the planned hiking. I explored Voyageurs, Theodore Roosevelt, Glacier, Yellowstone, and Grand Tetons while in a walking boot.
I did three boat tours in Voyageurs. I spent time hanging out at prairie dog colonies in Teddy. I drove the Going-to-the-Sun Road. I watched Steamboat erupt in Yellowstone and enjoyed Grand Tetons.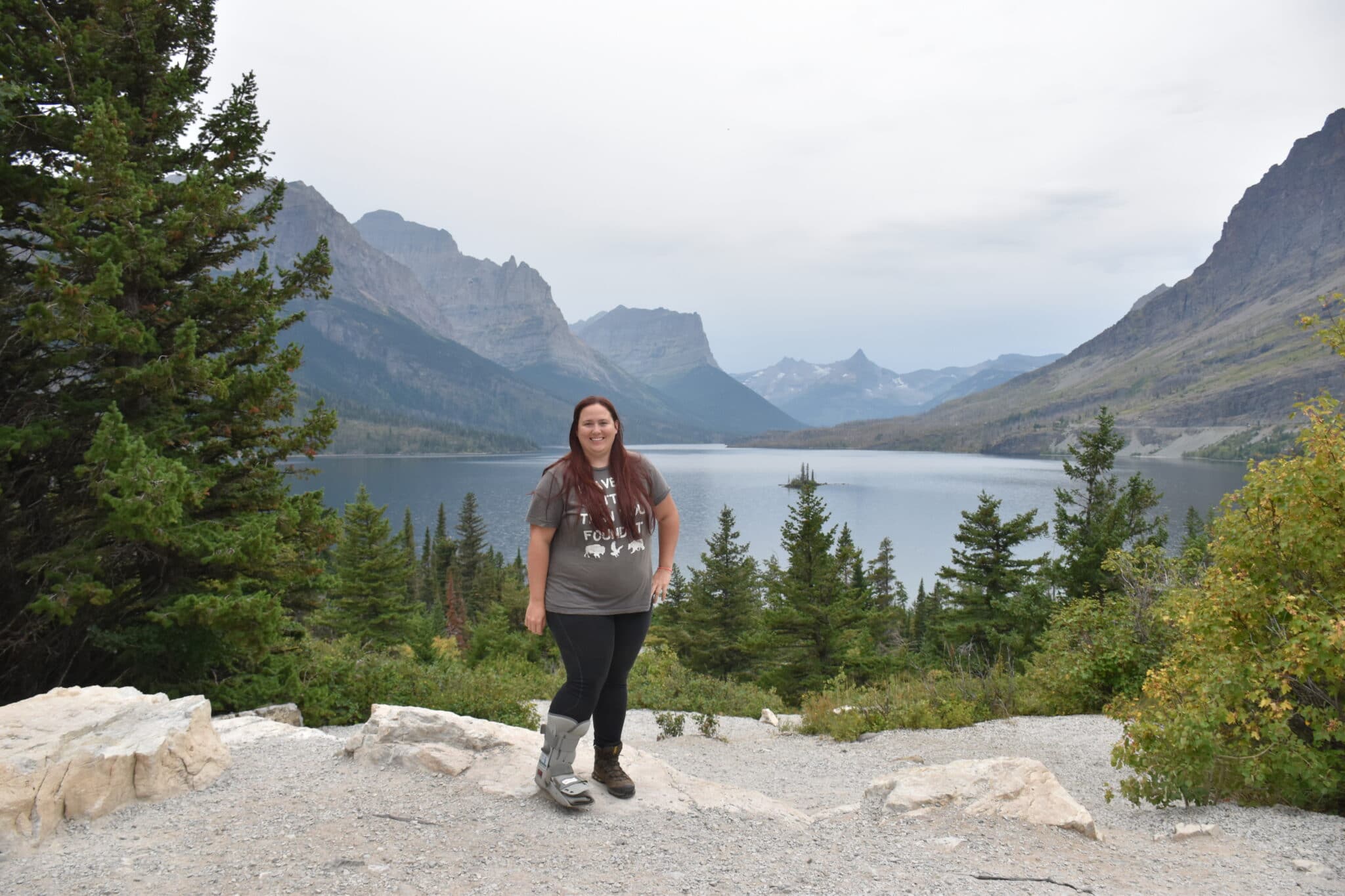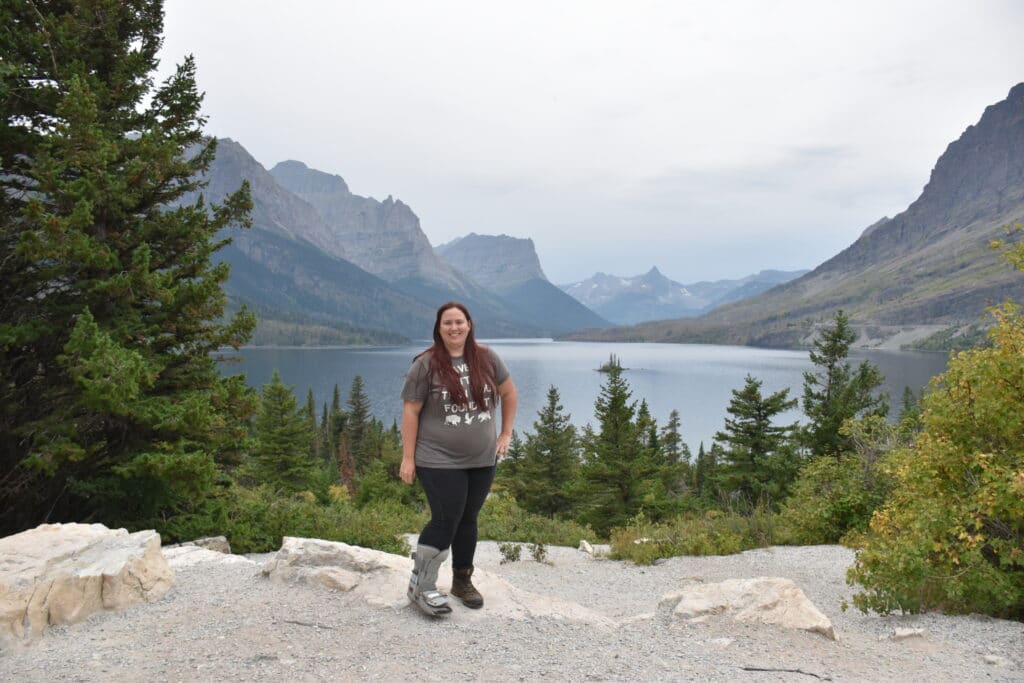 4. Ice Storm in Big Bend National Park
When I headed to Big Bend National Park in early November, I didn't plan on an Ice Storm in the desert but that is what I got. I spent a fun afternoon exploring the Chisos Mountains ice storm. I am so glad I packed an extra jacked for my trip to Big Bend. I wish I had thrown in a set of gloves but I made the best of it and got to see prickly pear cactus covered in ice.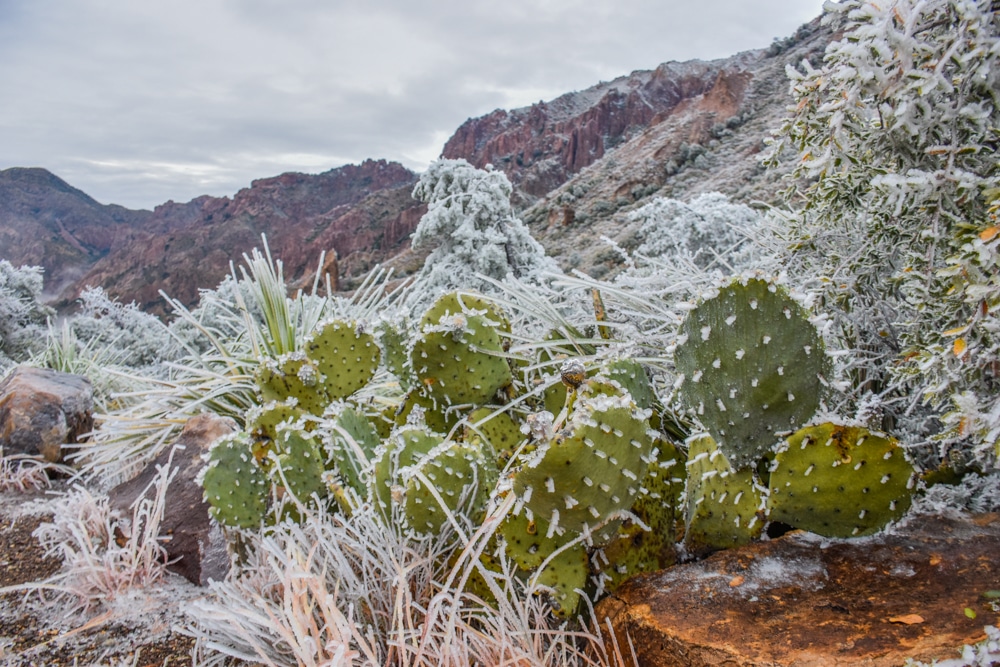 Get help planning your trip to Big Bend National Park
3. Hitchboating in Isle Royale National Park
I have hitchhiked in several different National Parks. I usually do this when I am trying to do a shuttle hike and am by myself. It has worked well for me. When I went out to Isle Royale, I wanted to visit the Rock Harbor Lighthouse but alas the tours to the lighthouse didn't work with my hiking plan so I nixed it.
Little did I know that at the summit of Mt. Ojibway I would meet a couple who were taking a break from fishing, they were going to explore the lighthouse and then head back to their fishing. They let me tag along with them to explore the wolf-moose research station and the Rock Harbor Lighthouse before dropping me back off at my campsite.
I managed to hitchhike in a national park that doesn't have roads.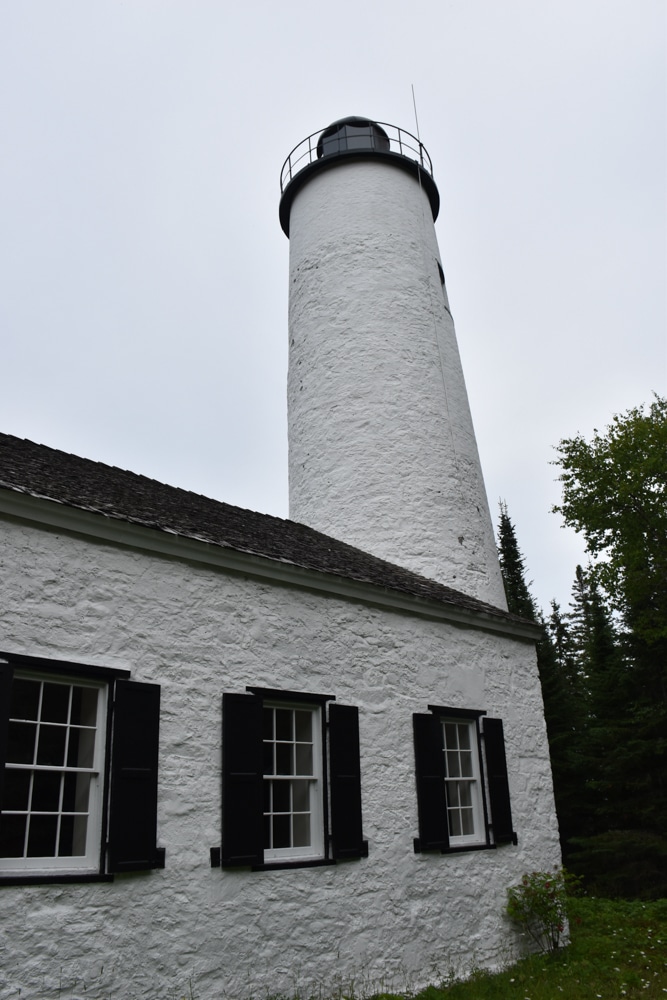 Get help planning your trip to Isle Royale National Park:
2. Northern Lights in Voyageurs National Park
Voyageurs National Park put on a spectacular northern lights display while I was visiting the park. It was about 9 pm and I was finishing up with dinner and getting ready to grab some hours of sleep before going Northern Light chasing. I looked out from my campsite and decided to take a few test shots and realized that the light show was starting. I enjoyed a couple of hours watching the lights dance across the sky.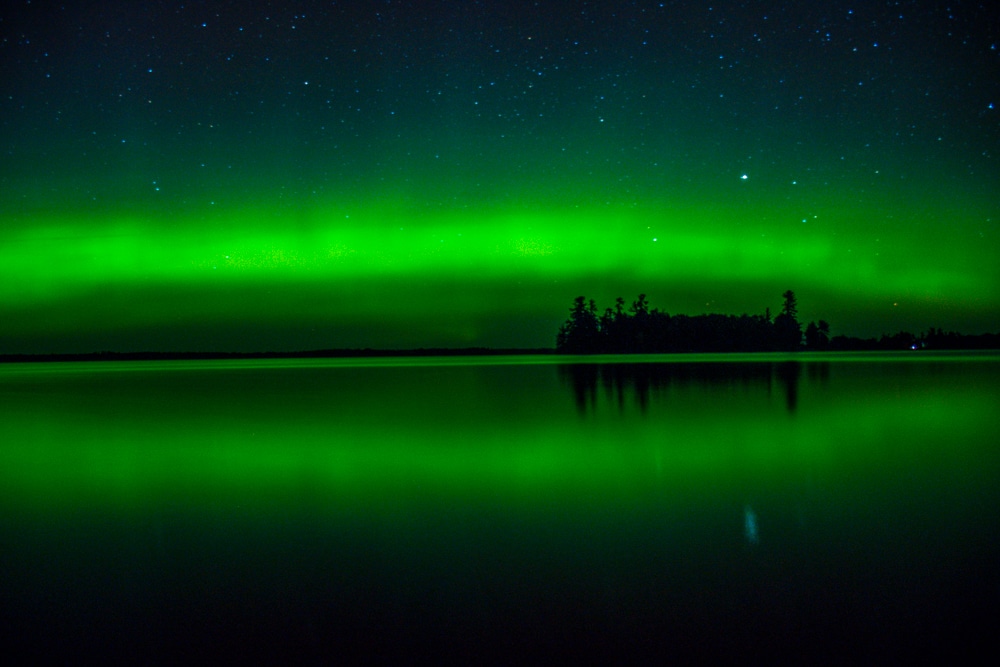 Get help planning your visit to Voyageurs National Park:
1. Steamboat Geyser Erupt in Yellowstone National Park
Steamboat Geyser is the tallest active geyser in the world. Its eruptions are rare and unpredictable. Up until March 2018, it had erupted 11 times since 1990. In March 2018, Steamboat went into an active phase and has erupted 81 times between March 2018 and December 2019. It is erupting on a 6-8 day cycle but eruptions have occurred anywhere between 3 and 21 days apart in this time. Seeing Steamboat erupt is a special event. This massive geyser throws water 300 plus feet into the air and sounds like a freight train.
I decided that I was going to see Steamboat ERUPT even if I had to wait 20 days for it. So on September 23, I started my vigil and waiting for Steamboat to erupt. I was praying for a daylight eruption since the previous two eruptions had been at night. On the early morning of September 27, I was walking to the bathroom in the Norris Campground when I heard a low rumble.
I decided to skip the bathroom and head towards Steamboat. I pulled into the parking lot at 6:22 am and got to watch the eruption from the parking lot and boardwalk as I hurried towards Steamboat. I then hung out by Steamboat for another 5 hours to watch the geyser go through its steam/water phase.
I didn't make it to the bathroom until about noon. But I saw Steamboat erupt.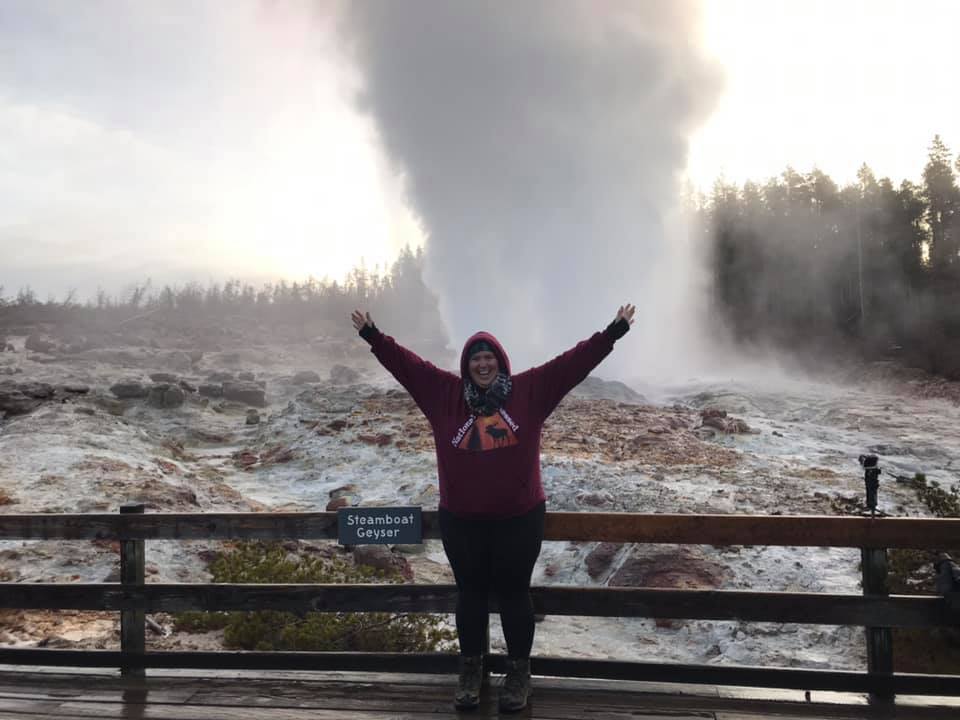 Get help planning your trip to Yellowstone National Park
Looking ahead to 2020
I will get to my last 8 remaining National Parks in 2020. The plan is to finish before I turn 30 in late October.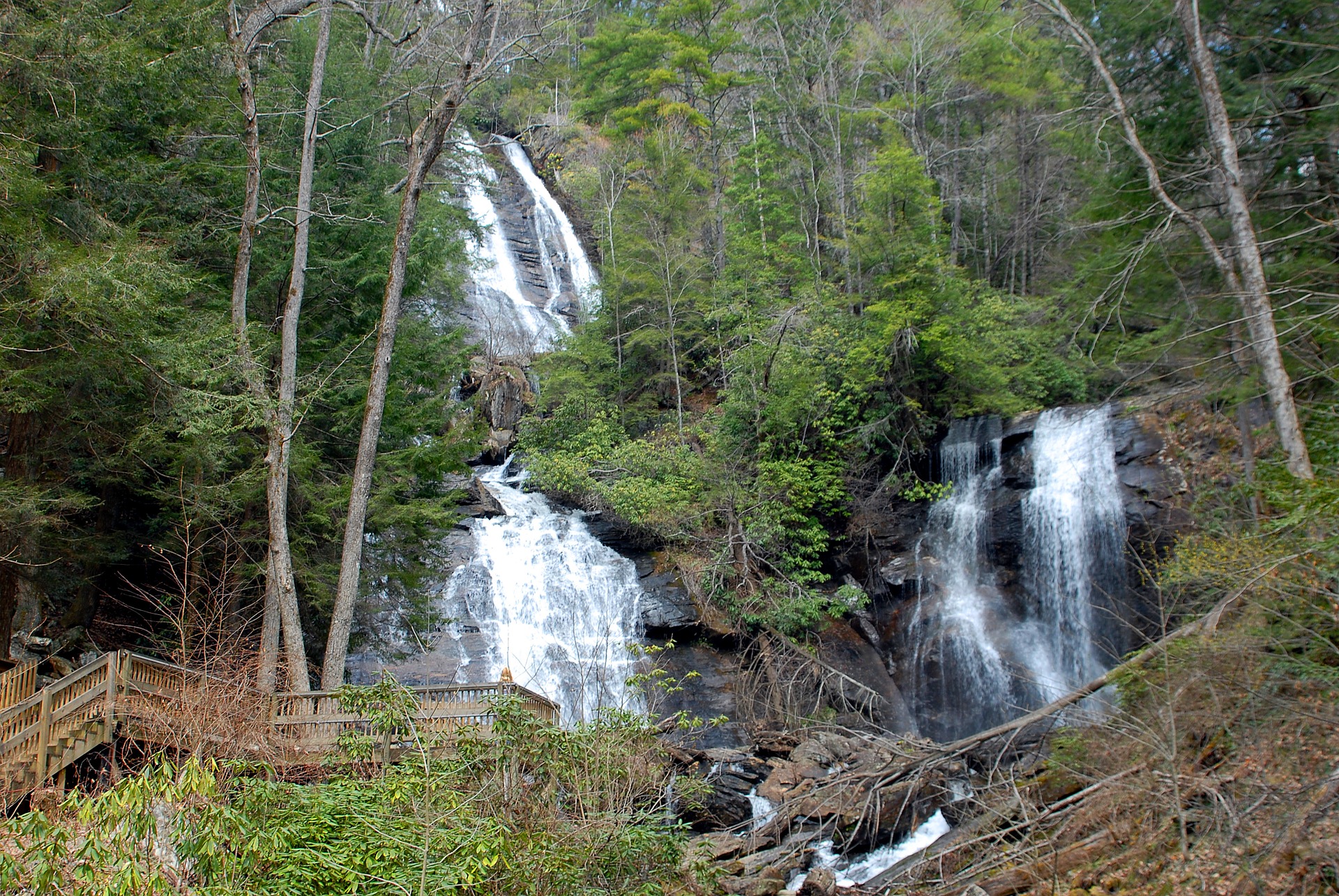 On this site, we promote travel to the United States and beyond that are the traditional lands of  Indigenous and First Nations peoples.
With respect, I make a formal land acknowledgment, extending my appreciation and respect to these lands' past and present people.
To learn more about the people who call these lands home, I invite you to explore Native Land.
National Park Obsessed assumes no responsibility or liability for any errors or omissions in the content of this site (NationalParkObsessed.com). The information contained in this site is provided with no guarantees of completeness, accuracy, usefulness or timeliness. You are encouraged to conduct your own due diligence before acting on the information provided on this site and should not rely on the opinions expressed here.
There is an inherent risk in all outdoor recreation activities, the reader assumes all responsibility for their own personal safety.
We are a participant in the Amazon Services LLC Associates Program, an affiliate program designed to provide a means for us to earn fees by linking to Amazon.com and affiliated sites.
Get a FREE 63 National Park Checklist